This post has been sponsored by Wholesome. All thoughts and opinions are my own.
Yogurt and Pudding Bar
Each year when a birthday rolls around for one of my kiddos, I LOVE thinking outside of the box. Now, with blogging, I get to style a lot of parties all year long. So to mix it up a bit, and to keep things exciting, I love asking my littles what kind of birthday party they want to have, and what they'd like to have at their parties.
So with one of my littles parties this year, we sat down and talked out something fun that we could do for his birthday. When we started talking about his favorite things to snack on, the idea of a yogurt and pudding bar was born! We LOVE food bars for parties, so it was a no-brainer.
How fun to let him and his little friends, make their own yogurt or pudding creation with different toppings!
Kids Love It, Momma Loves It
I was thrilled when he was onboard to have a yogurt and pudding bar, instead of the traditional cake and ice cream. So I headed to the store and gathered all that we needed to build it.
Yogurt and Pudding Bar Topping Ideas
Filling the bar with fun and smarter choices for toppings, it helped me feel so much better about what my kids and their friends were eating while celebrating. This style of food bar is great for those that prefer a healthy lifestyle!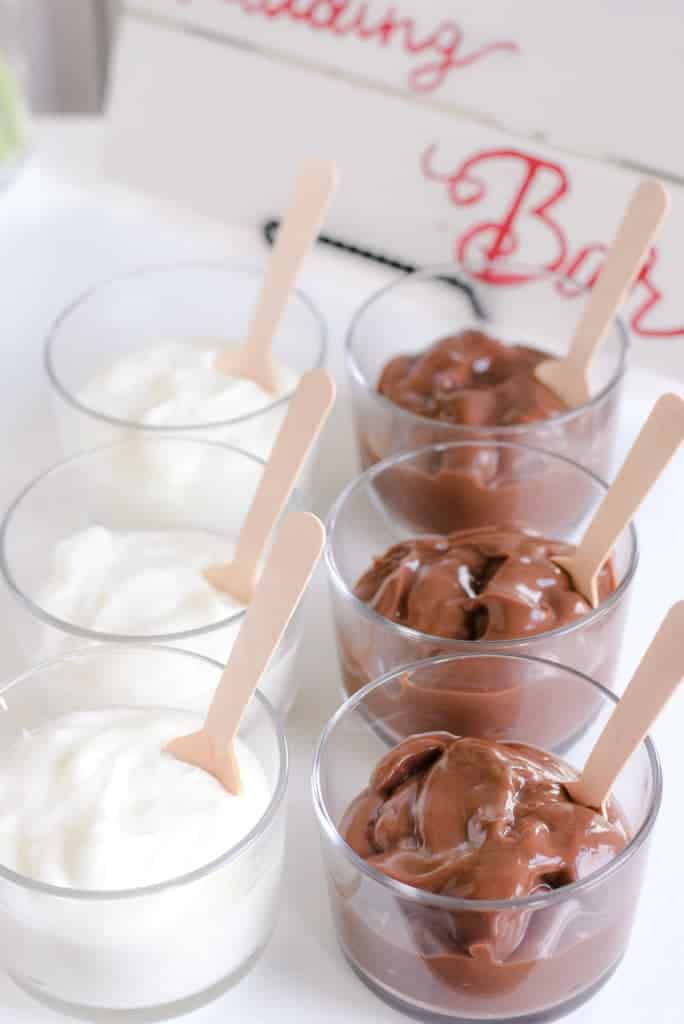 Yogurt + Pudding
To keep things simple, we only offered two different kinds of yogurt/pudding: Plain yogurt, and chocolate pudding. We also put them out in individual bowls, so it made it easy to grab and go!
Other Yogurt Options: Vanilla, Banana, Blueberry, Strawberry
Other Pudding Options: Vanilla, Tapioca, Rice, Swirl
Candy
My little guy headed to the store with me, and helped me pick out a lot of the toppings for the yogurt and pudding bar, which made it part of the fun! He's a "snacker," so this was right up his alley. We browsed the candy aisle and took a good hard look at the Wholesome Candy line, and decided Wholesome DelishFish was the one! Check here to see where you can pick up your bags of Wholesome candies!
He loves the Wholesome DelishFish, and I do too! They're:
• Made with real, recognizable ingredients
• Organic
• Have no synthetic colors (like RED 40)
• Gluten-Free, Vegan, and Kosher
• No artificial flavors
• Contain no high fructose corn syrup
I feel a LOT better about letting him have these, when he wants something to satisfy his sweet tooth! I have to admit… I had quite the "taste surprise" when I tried one of these. It's so nice to enjoy these, without worrying about what's really in them.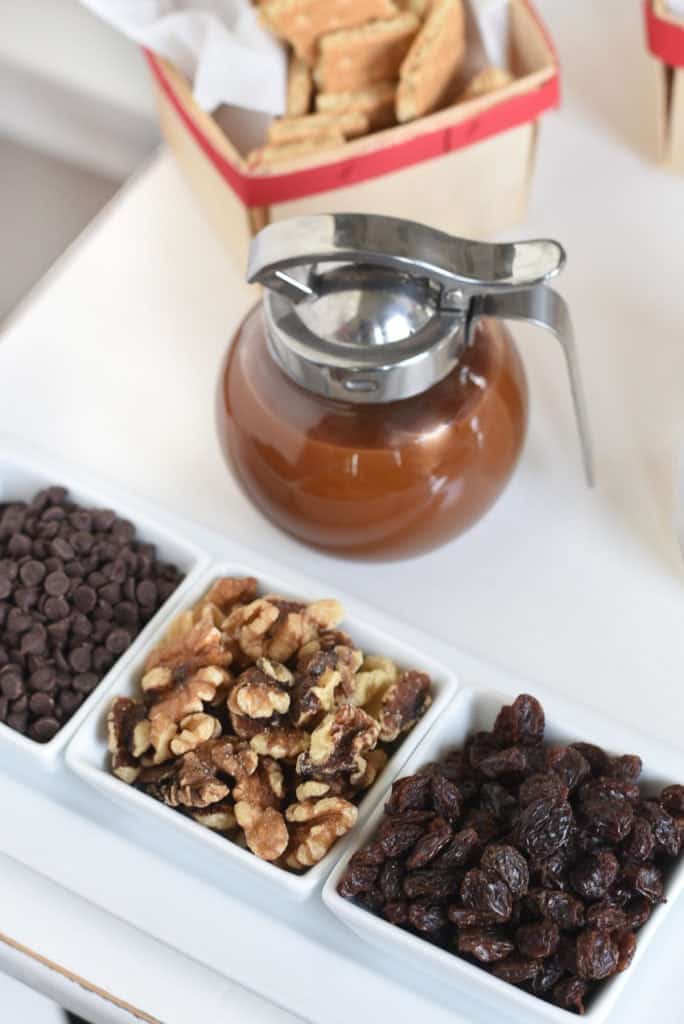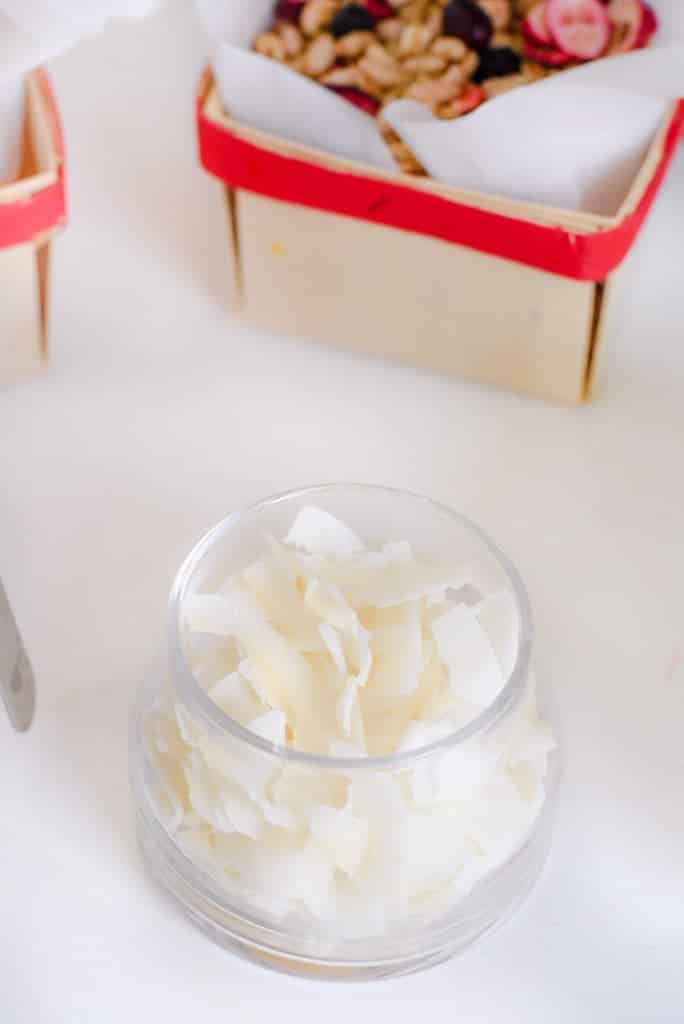 Fruit, Nuts, + More
Then, you can also fill your yogurt and pudding bar with other fun toppings like fruit, nuts, granola, coconut, and raisins!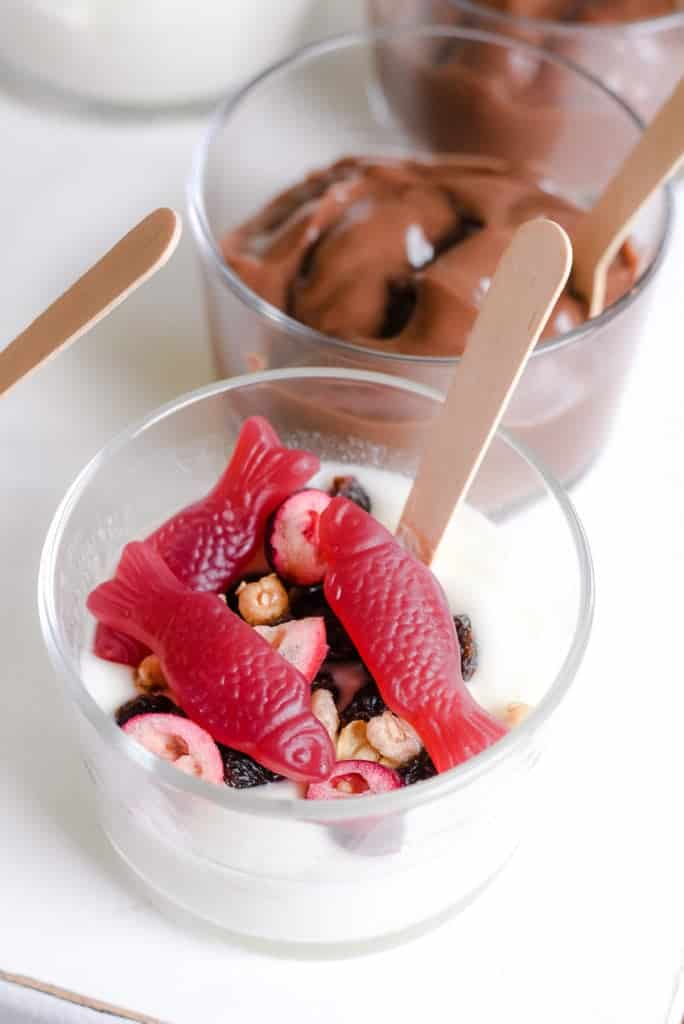 For Adult Fun Too
I absolutely love how this party idea can be a win-win for parents too. Parents love the option to create their own fun yogurt/pudding too! (Think how fun/adorable this would be for baby showers, holidays, bridal showers, etc.)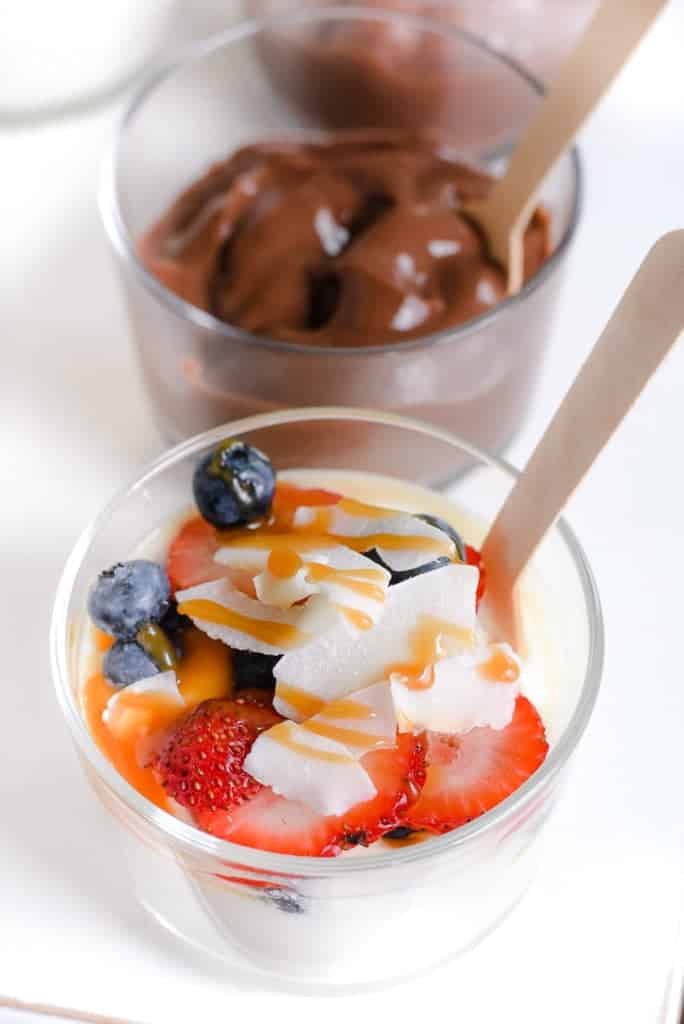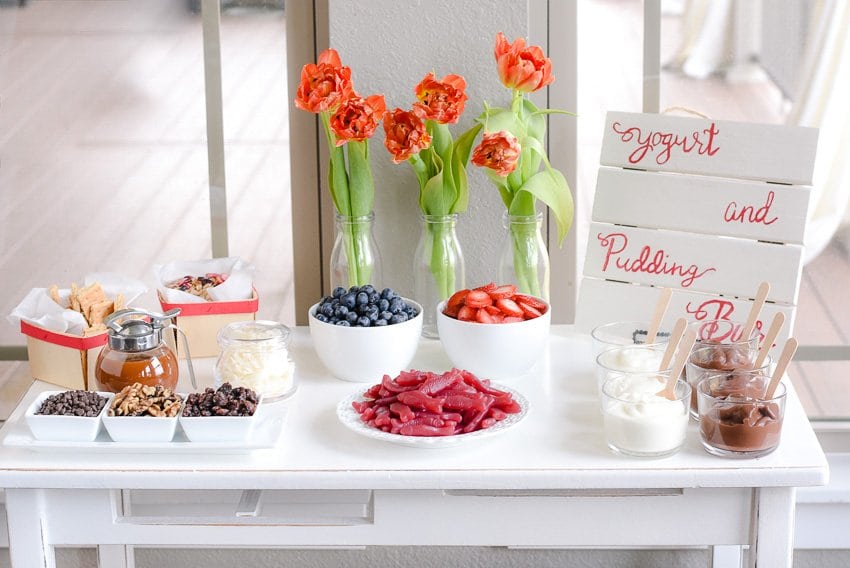 Fun + Easy
Styling and creating a Yogurt and Pudding bar can be easy, and can be incredibly fun for guests. So the next time you're hosting, you may consider thinking outside the box and creating your own!