Affordable + Adorable Swim Suit Finds – Zaful Review: I took a chance on this online store, and so glad that I did! Cheap and cute swimsuits!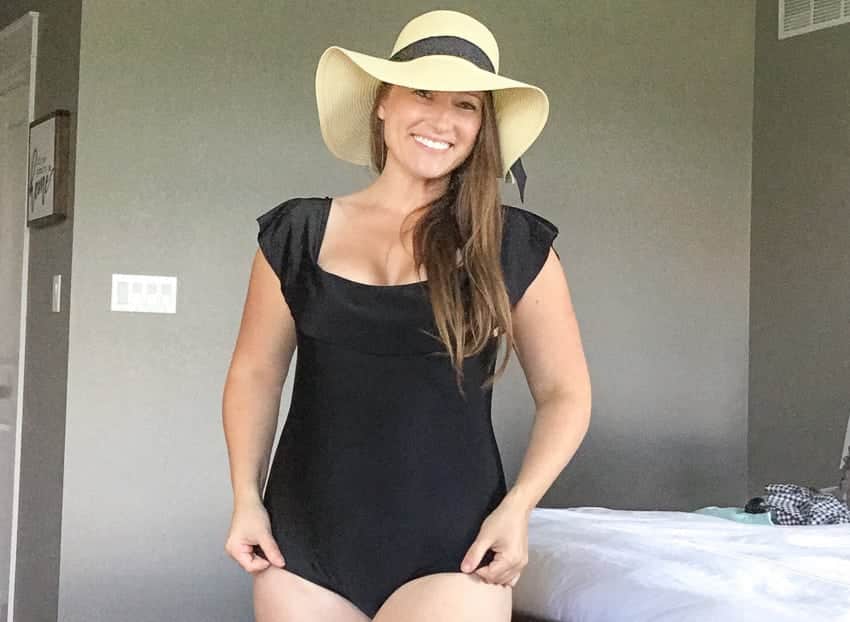 We've all seen it. The ad that pops up in our Facebook newsfeed, showing us the super affordable swimsuits at Zaful. I even found myself saying
Ok this is way too good to be true. Seriously, $12-$13 for a swimsuit?
So when I couldn't resist anymore, I asked you all on Facebook what you thought. Some of you said "RUN!" While others said, "Well, check out 'so-in-so's' review on YouTube. She kind of liked them…"
So I was STILL torn. Then, I decided that $12-$13 for a swimsuit was totally worth the risk, so I took a chance. I put two suits in my shopping cart and crossed my fingers…
Affordable + Adorable Swim Suit Finds – Zaful Review
First, I never thought in a million years I'd get the nerve to do a photo AND video review of me wearing a swim suit in front of so many people. But let me tell you… when I find something good, cute, and affordable… I'm not about to keep that from you. So I'll risk showing you my mom-bod. Just please be nice!
Zaful Good or Bad?
Friends, please don't hear what I'm not saying. You may end up ordering something from Zaful and have a horrible experience. But this being my first time ordering from them, I am totally pleased. It took maybe a week and a half to get my two suits, and when they arrived… they fit.
Now, I did pay attention to the reviews of each one, to see if I should order "up." I did order a large in both suits, and I'm thrilled that I did. They fit perfectly! (I'm 5'4, 140 lbs and a 34 DD or 32DDD – according to Victoria Secret.)
Photos and Links Below to Each Swimming Suit…
Off The Shoulder Flounced One-Piece Swimming Suit
I think I love this one the most. It has a bit of ruffle (we all know from my Trunk Club's how much I love ruffles, yes?) and I swear… when I wore it this week swimming, it literally felt like it sucked some of my stomach in. Hello bonus!
This also comes in other SUPER cute colors, like an army green, white, bright yellow and a pastel pink! So so cute! I would like one in every color!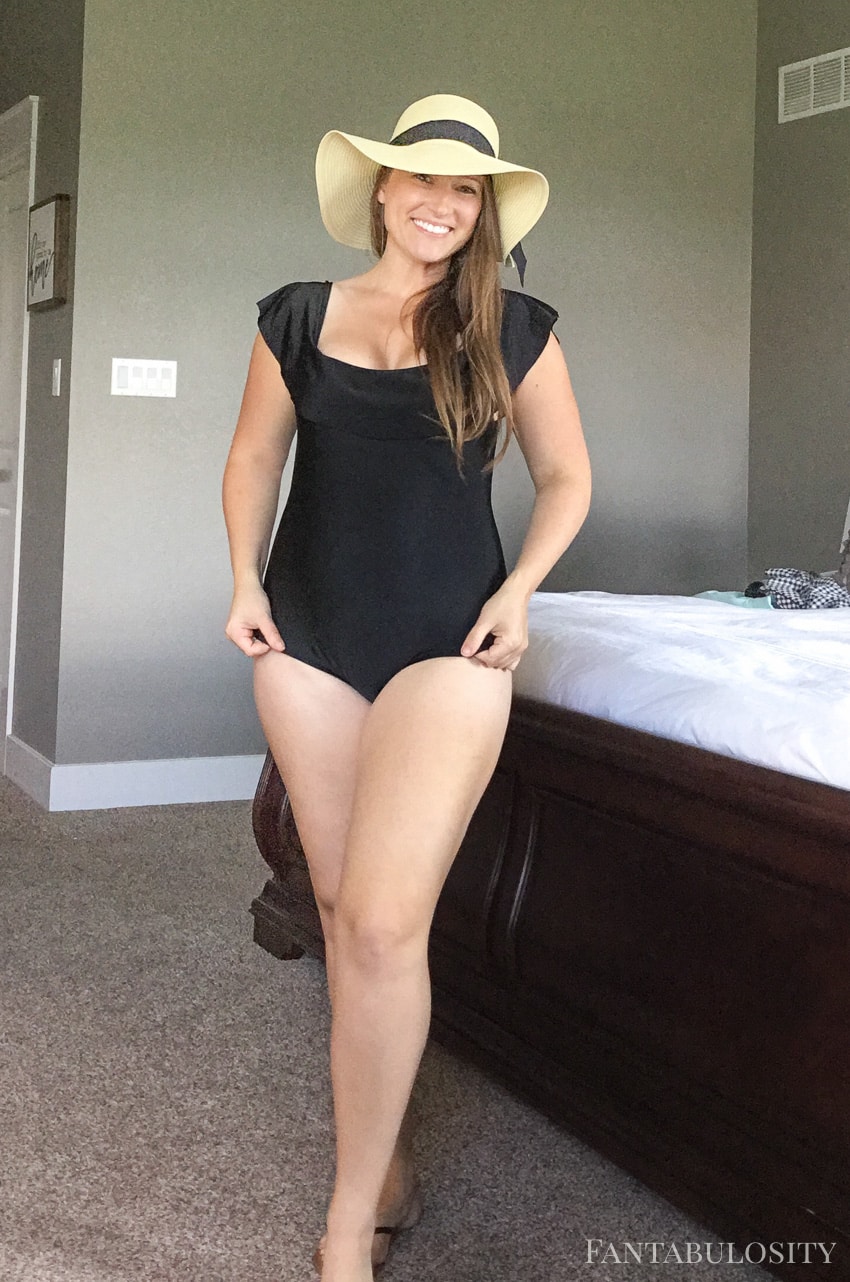 Buy this Off-the-Shoulder Suit HERE!
Buy my Favorite Sun Hat HERE!
The image shows straps that come with it, and I'll be totally honest: I forgot that it came with straps and have no clue what I even did with them. The suit fit great without them and stayed up on me just fine while swimming!
Cut Out High Leg Scalloped Swimming Suit
I love this suit a ton for the price too! My belly and back (ahem, flab) does tend to stick out the front and back a bit when I don't stay on top of adjusting it… but it's totally wearable and doable.
I love the scalloped look to the bust, so so much! This one also comes in more colors, like an adorable baby blue that I'm DYING to get!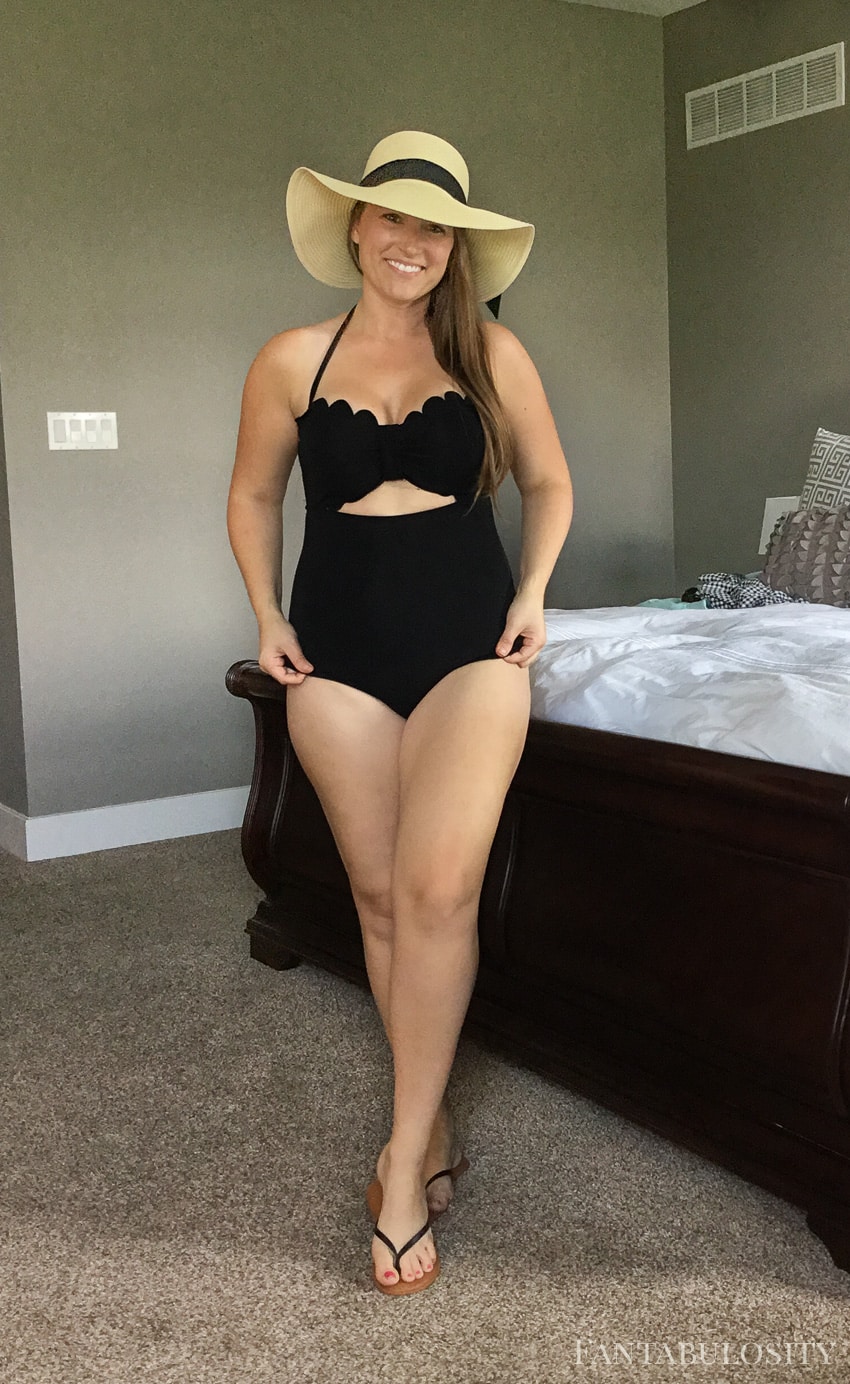 Buy this Scalloped Swimming Suit HERE!
Thank you SO much for coming by to see what I thought about Zaful. If you choose to buy from them, I hope you have a good experience like I did! I'd love to hear about your experience too, to help others out! Just comment below!