As a mom, and some over 30 (pushing 40 now) I was feeling stuck for a long time on where to shop for clothes. I wasn't sure if I'd feel silly shopping at Forever21 (but stay tuned to see what I shop for there now!) and found it hard to find a pair of jeans that didn't make my "mom pooch" stick out like a sore… uh… thumb. (Yeah, that's it. Sore thumb.)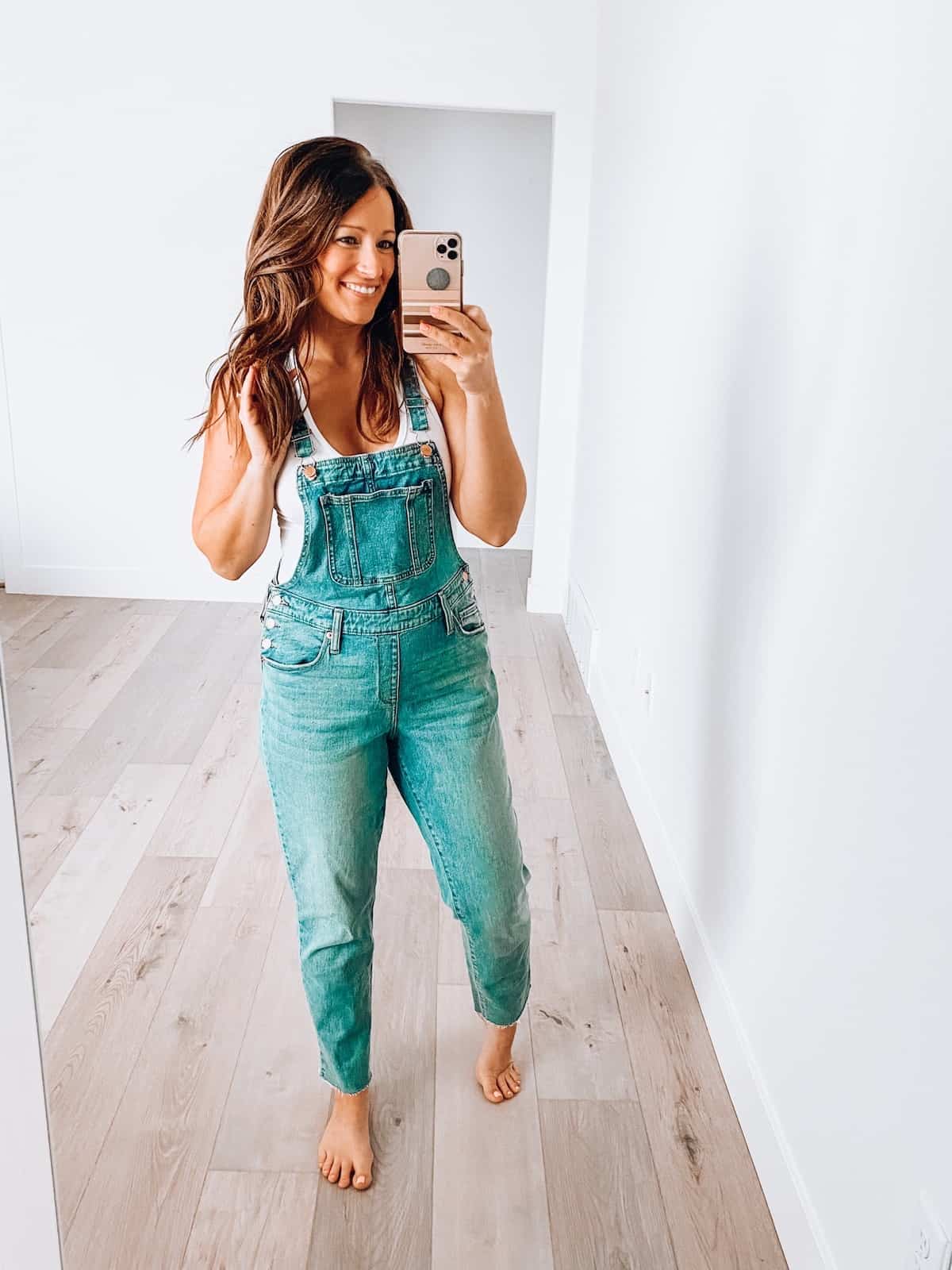 Shop the overalls!
I'm a 30-somethin' year old gal, who has two little, mud-lovin', boys at home.
In a perfect world, I'd love to dress up every day in something like a fancy all-white trench suit, or a fun dress.
But let's face it. I'd have that gorgeous white pants suit on, and my youngest would chuck his melted chocolate chip muffin at it, and game over.
You have littles too? You'll LOVE these "
mom life
" shirts that I've found for us mamas!
So if I'm not wearing one of my favorite "mom life shirts", as a mom, on-the-go, I have to think practical, versatile, and affordable. (You know, for those outfits that can't see the light of day again, because of the chocolate chip muffin incident I mentioned a second ago.) So when shopping at my favorite stores, I always try to keep those three main bullet points in mind:
3 Things to Keep in Mind While Shopping
There are a few things I like to keep in mind when I'm shopping for clothes and when I'm looking for stores to shop at.
• Practical
I'm a mom, so even though I'd love to play "dress up" every single day… it's not going to happen. We may be off to the park, wrestling in the living room, or sitting and doing homeschool multiple hours a day. So I make sure to only buy clothes that I TRULY think I'll wear.
No more "I may need that one day" conversations with myself, as I'm buying something I know good and well will just hang in the closet.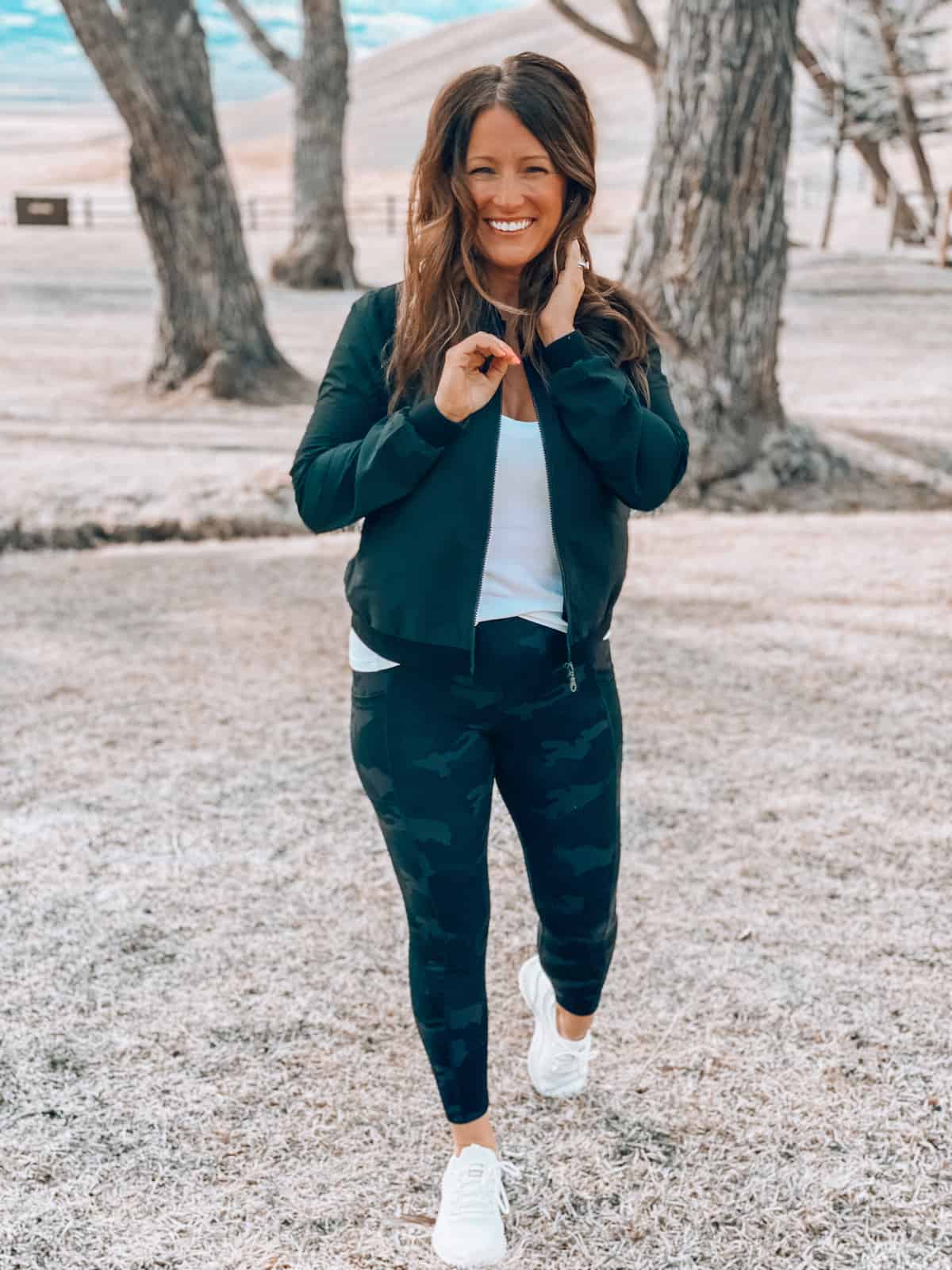 • Versatile
I work at home so I don't want to be sitting on my laptop, wearing a pair of stiff jeans every day. So you'll normally find me wearing a pair of comfortable jeans or even yoga pants that are suitable for going out in public. (See my tips for staying active as a stay at home mom too!)
This makes it easy to wear something comfortable at home but yet ready to hop up and run to Home Goods down the road if the mood strikes.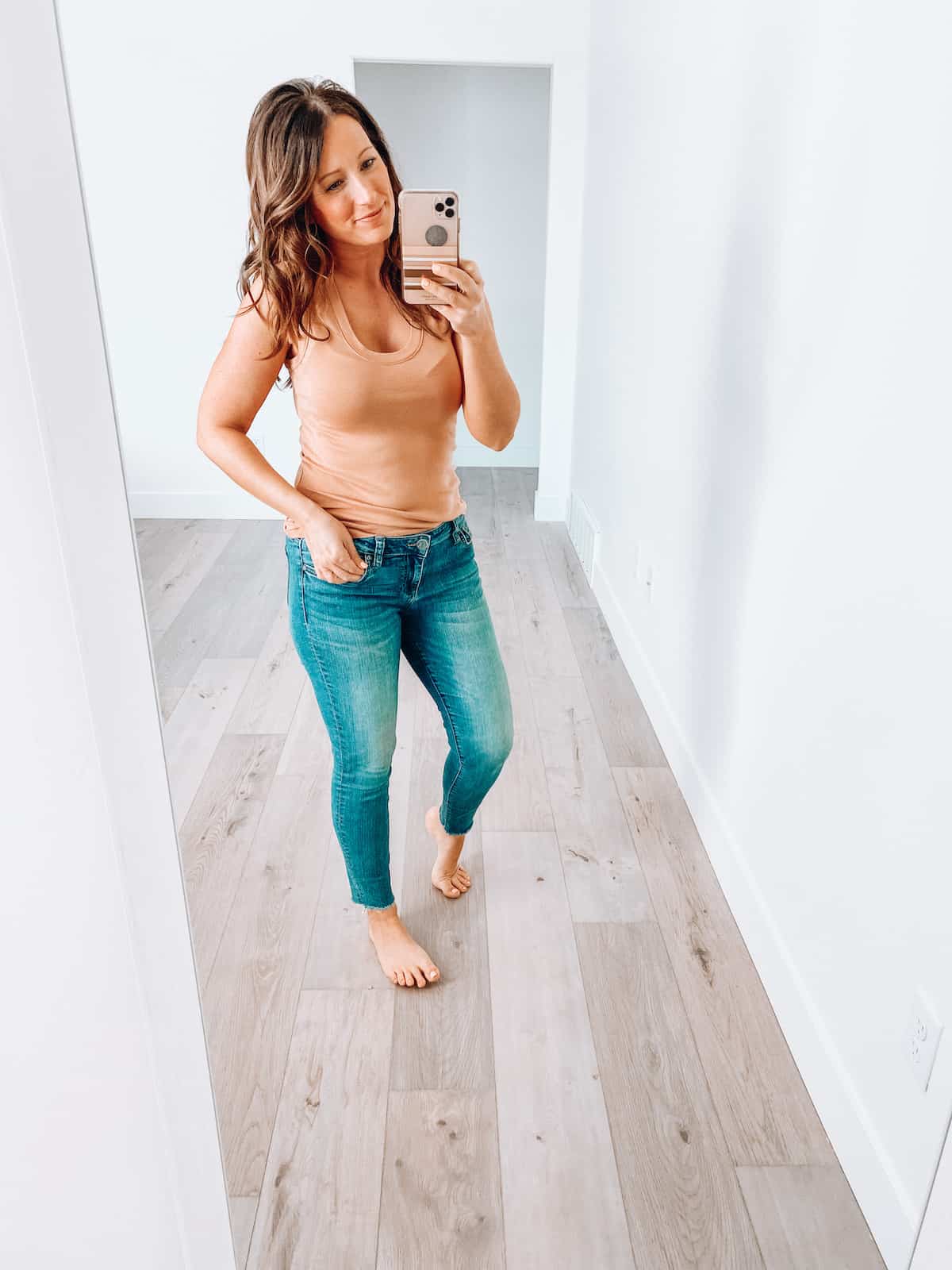 • Affordable
I'm notorious for trying to quickly make lunch for my kids, forgetting to my apron on. This usually results in staining one of my favorite shirts… so considering I'm almost 40 and haven't learned my lesson yet, I have to make sure my clothes are affordable, in case I ruin them.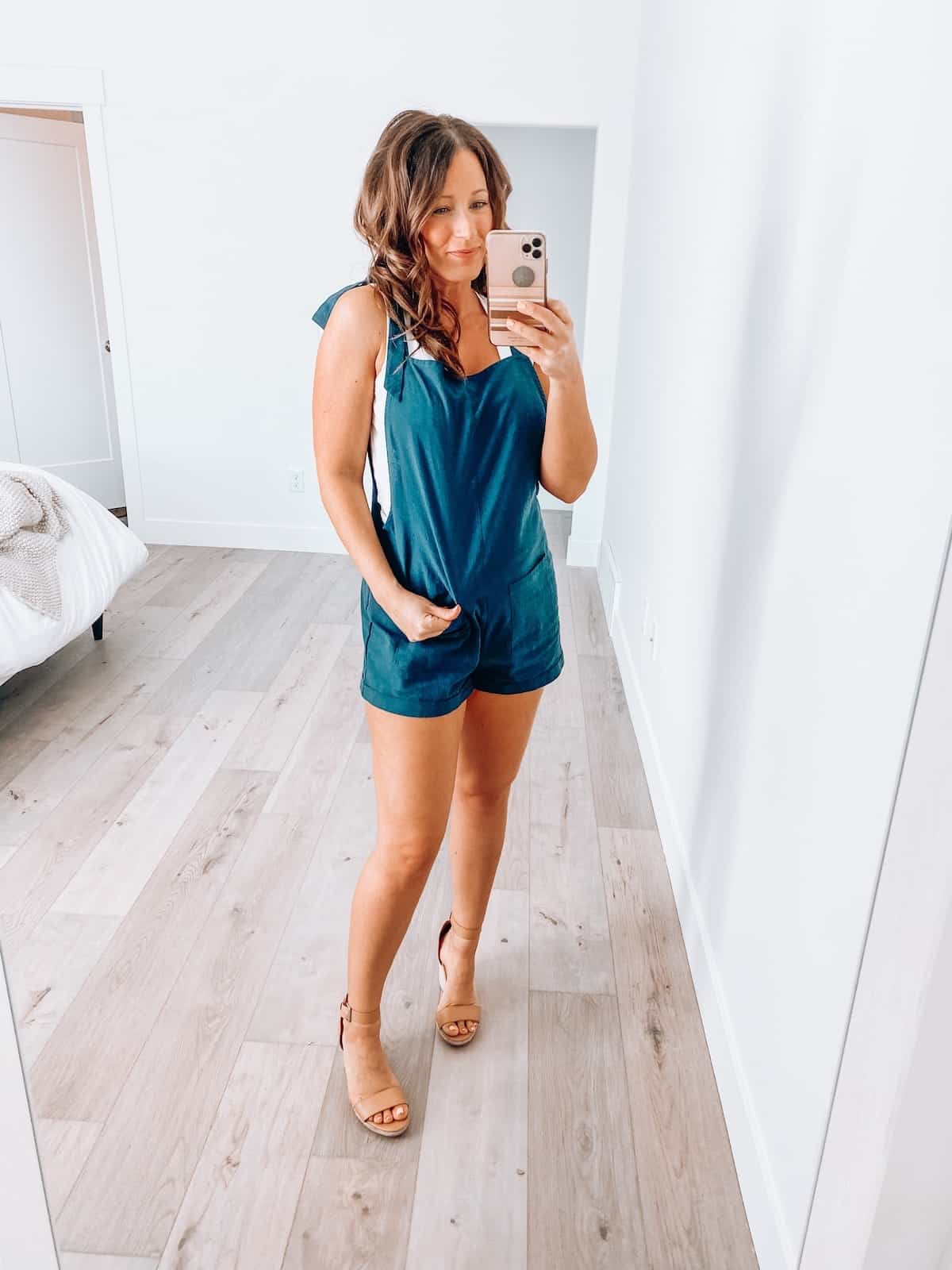 Clothing Stores for Mom's over 30
Are there endless stores and boutiques out there that women over 30 can shop at? Of course. So just because I don't mention them, doesn't mean that you should stay away from it. All I'm doing is listing my favorite stores that seem to compliment the three bullet points that I shop by…
Can I get an amen!? Target will totally come to my rescue for the best fashion finds, when I run in for shampoo. They do have styles at times that aren't my favorite but I can usually find a t-shirt or casual top that will be a winner. (The overalls at the top of the post??? Target.)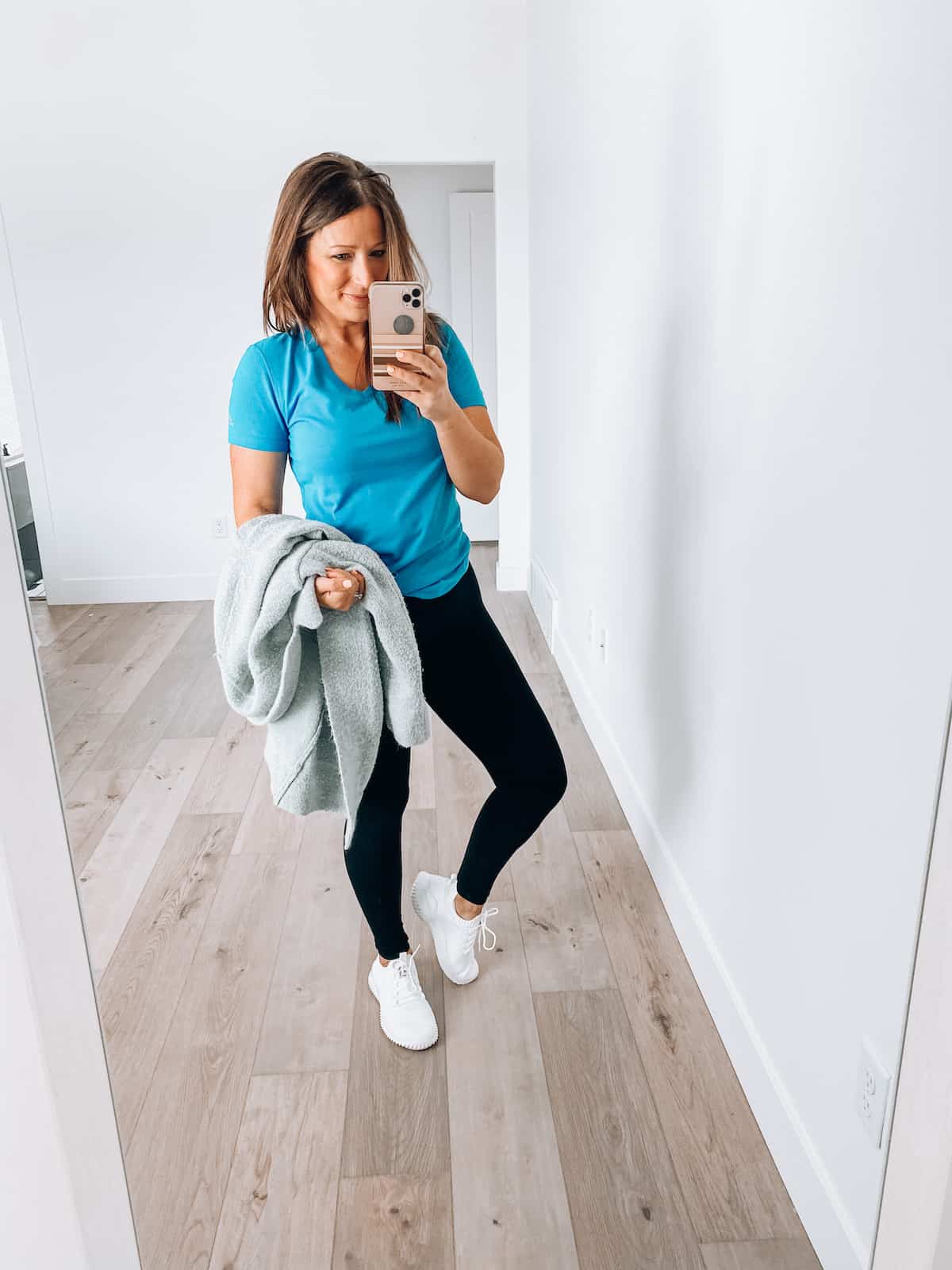 It's been a favorite for years. It's also a "hit or miss." Then there are also those times I walk in there, (shop online) and see a "Whaaaaa?! Is that seriously in style now?" item.
But more times than not, I find basics and super cute items that are great for mom-life and looking stylish. The red and black buffalo plaid shirt in the photo below? That came from H&M. It's one of my faves.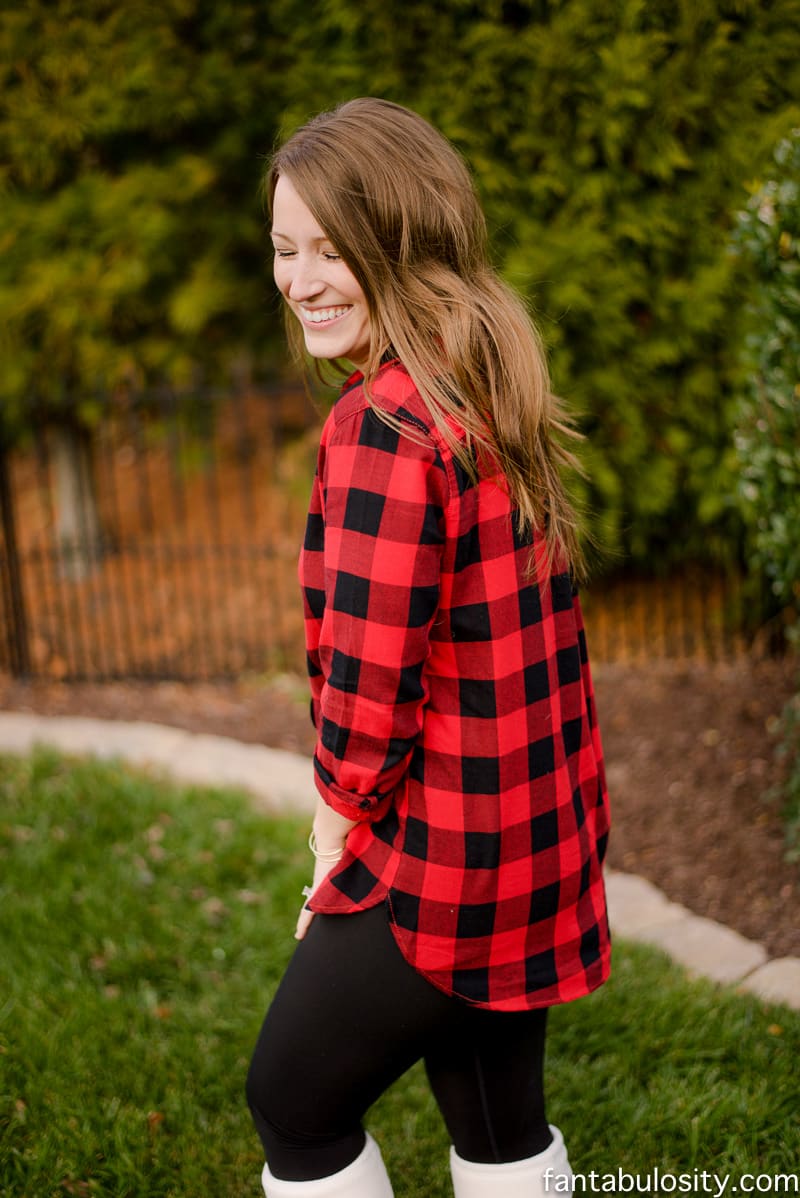 See the outfit details in the photo above here: Best Leggings Ever + Red Buffalo Plaid
Ok, don't get scared budgeting mama. I hear you loud and clear. The name Nordstrom scared me to death for years. I didn't even want to look over to the store window when I'd bypass it at the mall. I had heard how expensive it was and made sure to stay away from there, in case I accidentally bought something by staring at it.
That was until a good friend of mine wanted to go in to look one day, and I had already gone to the bathroom, had a Starbucks in hand, and couldn't think of another excuse of why I couldn't walk inside there with her.
To my surprise, she headed right towards a section of clothes that had price tags on it, that was VERY comparable to other stores that I shopped at. I couldn't believe it. She explained to me that they have different sections of brands/designers, and there were definitely more expensive items in the store, but that I could feel safe hanging out with her in the comfortable price range area. So give it a whirl.
I'm a sucker for dresses. Sundresses at that. They tend to pull off a timeless look, aren't too short, and can be classy, casual, and dressy all at the same time if need be. When I have a blog photo session coming up, or family photos, I make sure to check here.
I've had wonderful experiences with them with all of my orders too! This green dress was purchased from there, and it's by FAR, one of my favorites. Shop Modcloth HERE!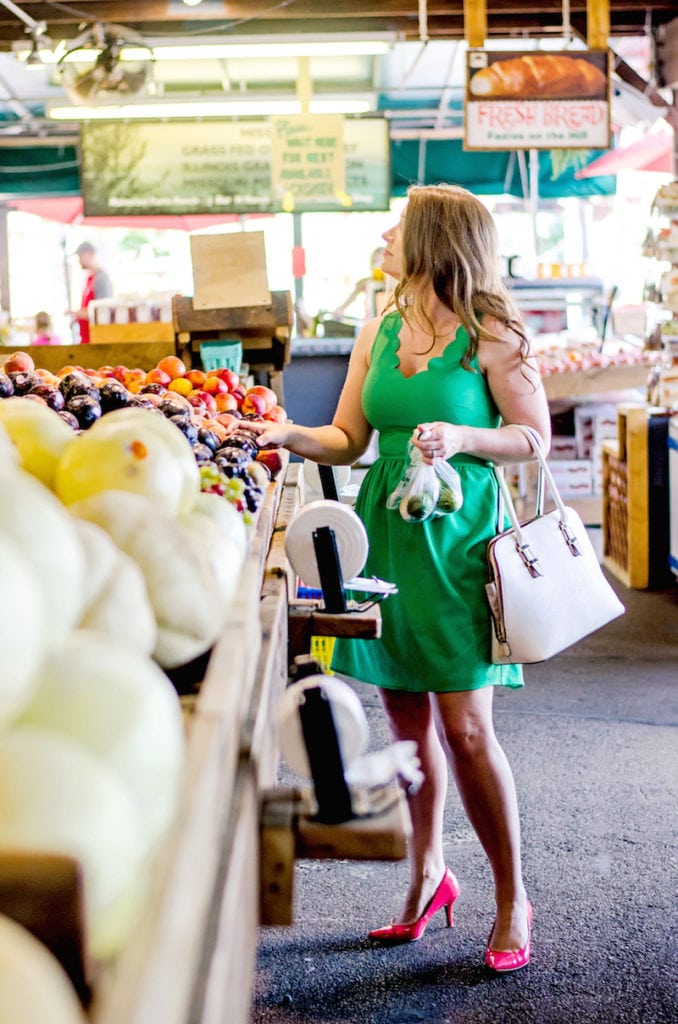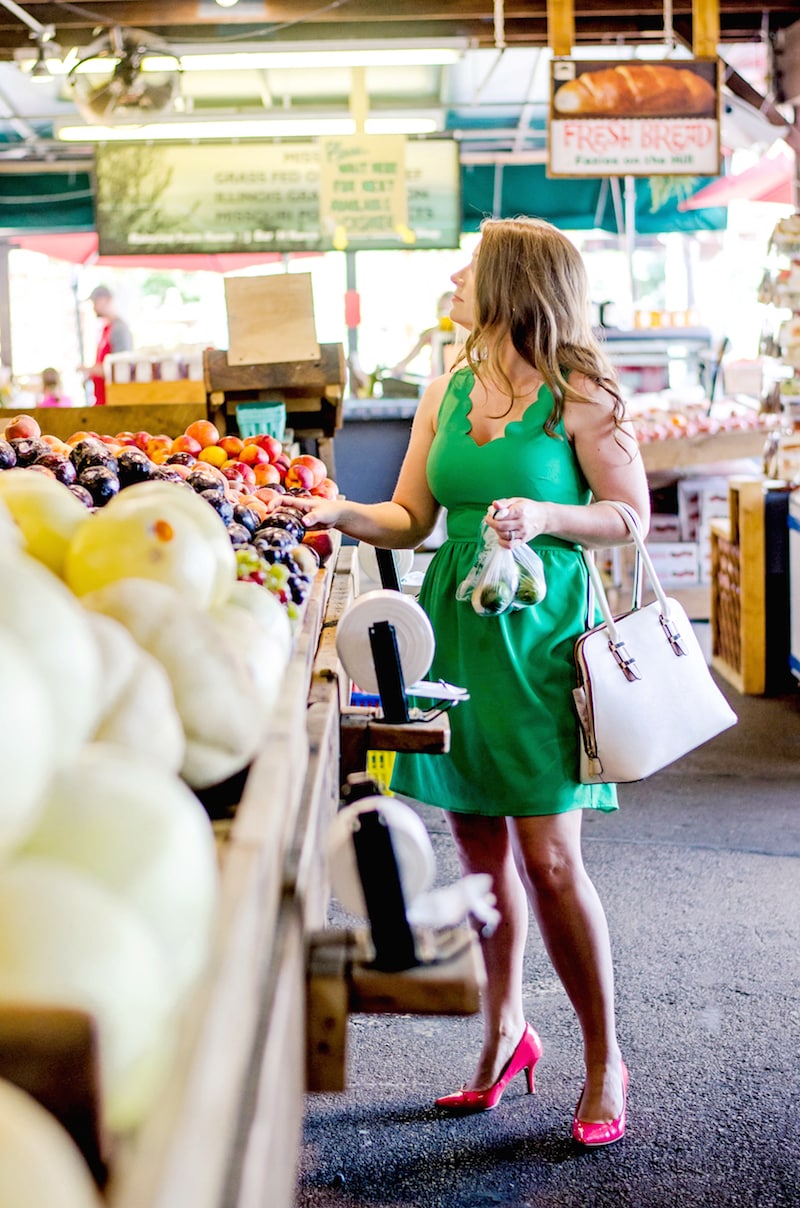 More and more these days, I find adorable clothes on Amazon. It has a HUGE selection so that can be overwhelming at times but if I have an idea of what I'm looking for (i.e. pink dress with white polka dots) and I can type that in and get a ton of results to choose from. That's really nice, as opposed to going to some other online store and they may not even have a pink dress in stock.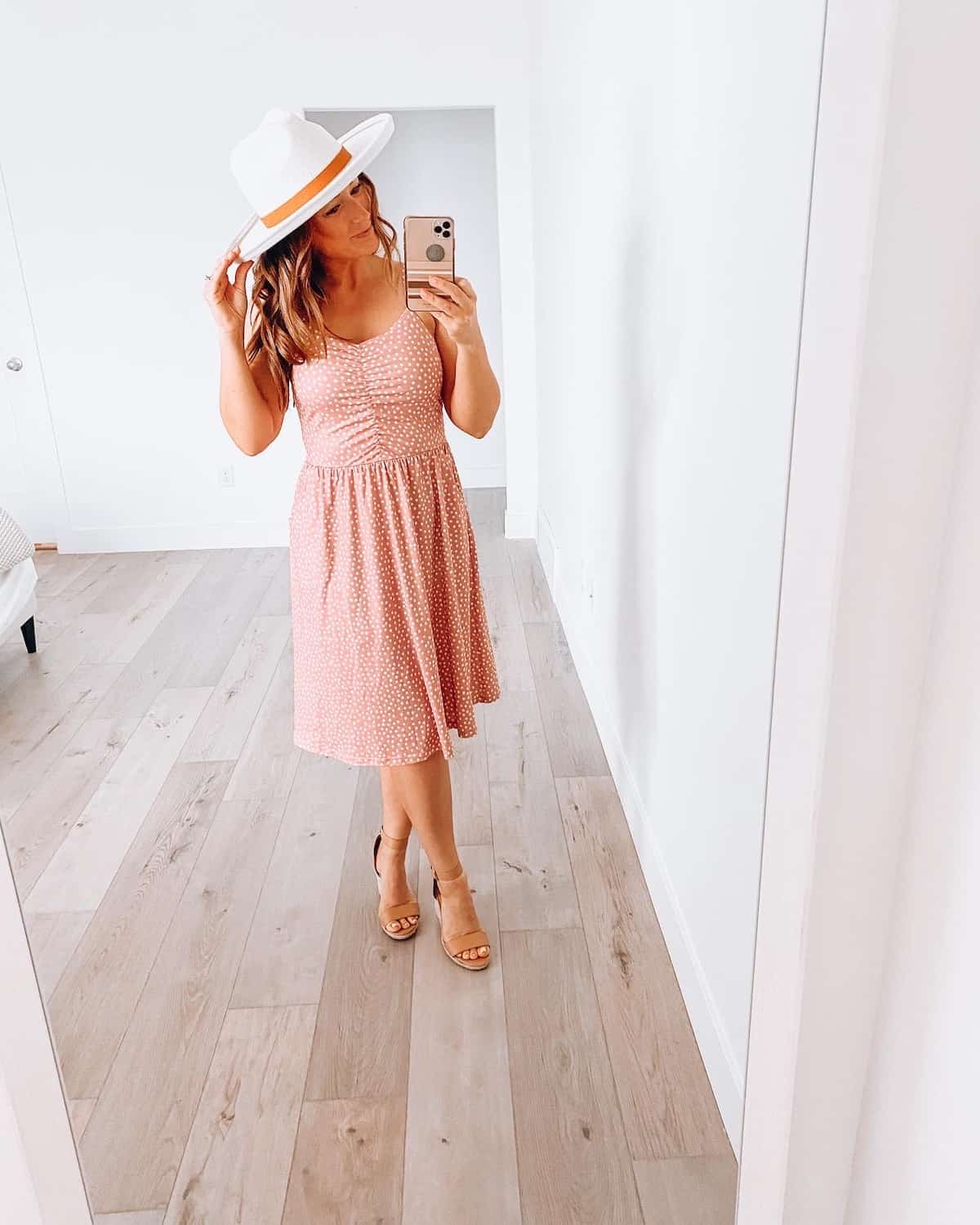 Shop this pink dress I'm wearing and shop this hat from Gigi Pip hats, using code: JESSICAB10 to get 10% off!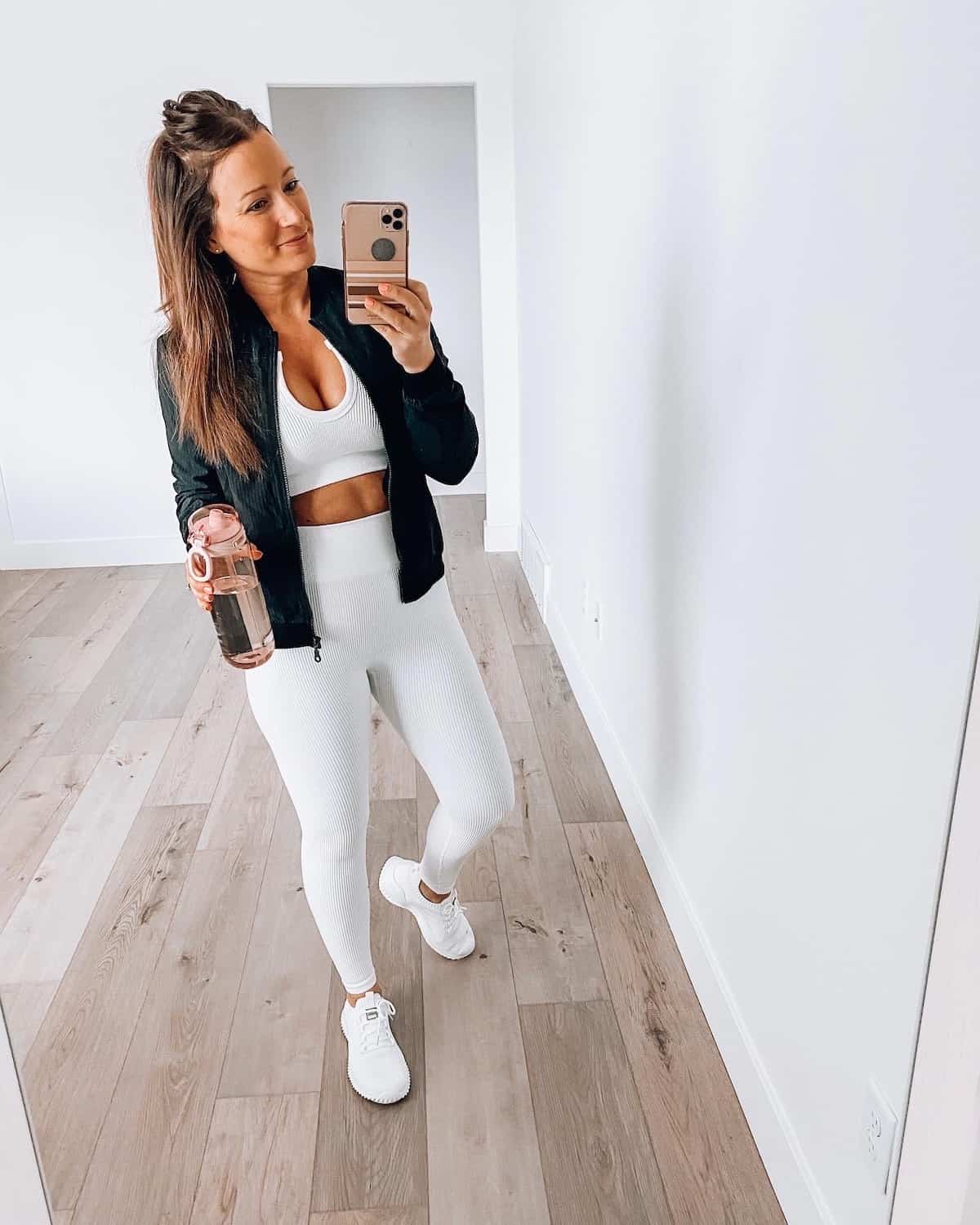 I also love buying workout clothes from Amazon, and my white tennis shoes!
I was scared of LOFT too for a long time because I thought it would be crazy expensive. But when I realized the quality of their clothes… it was a game-changer.
I may only pay $24.99 or so for a shirt at Target, and a full-price shirt at Loft may be closer to $40.00 for the same type… but it seems to last SO much longer.
Plus, LOFT is just like any online store… they run SALES and I stock up when my favorites are on sale.
What are my favorites from LOFT?
Their tops and their dresses. When I need something classy for say, a date night, I love their flowy tops that I can pair with a dark pair of denim jeans.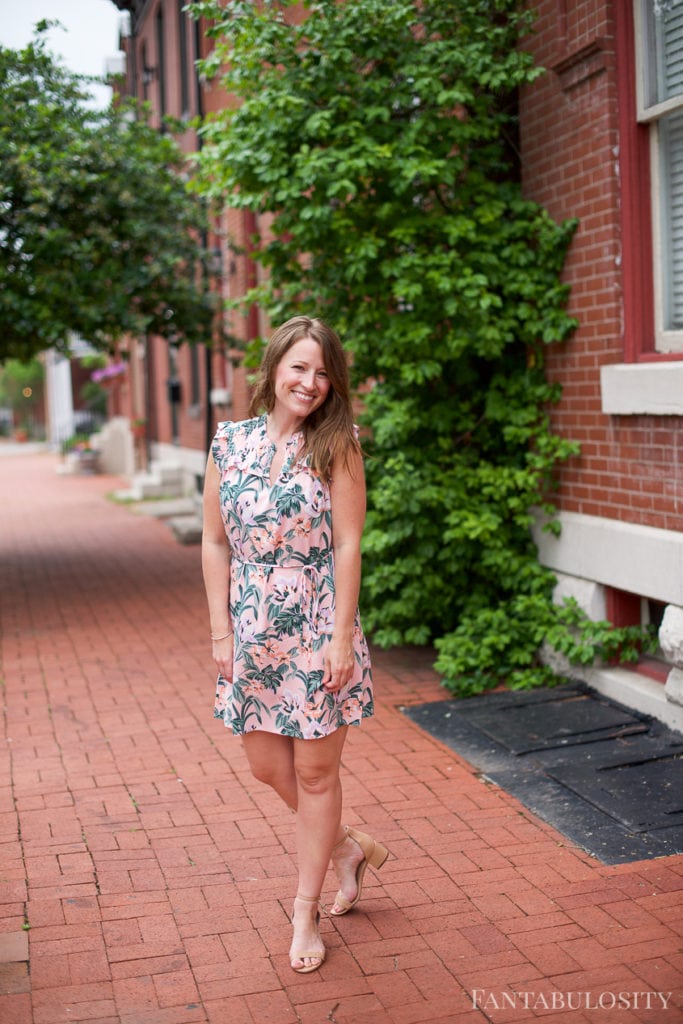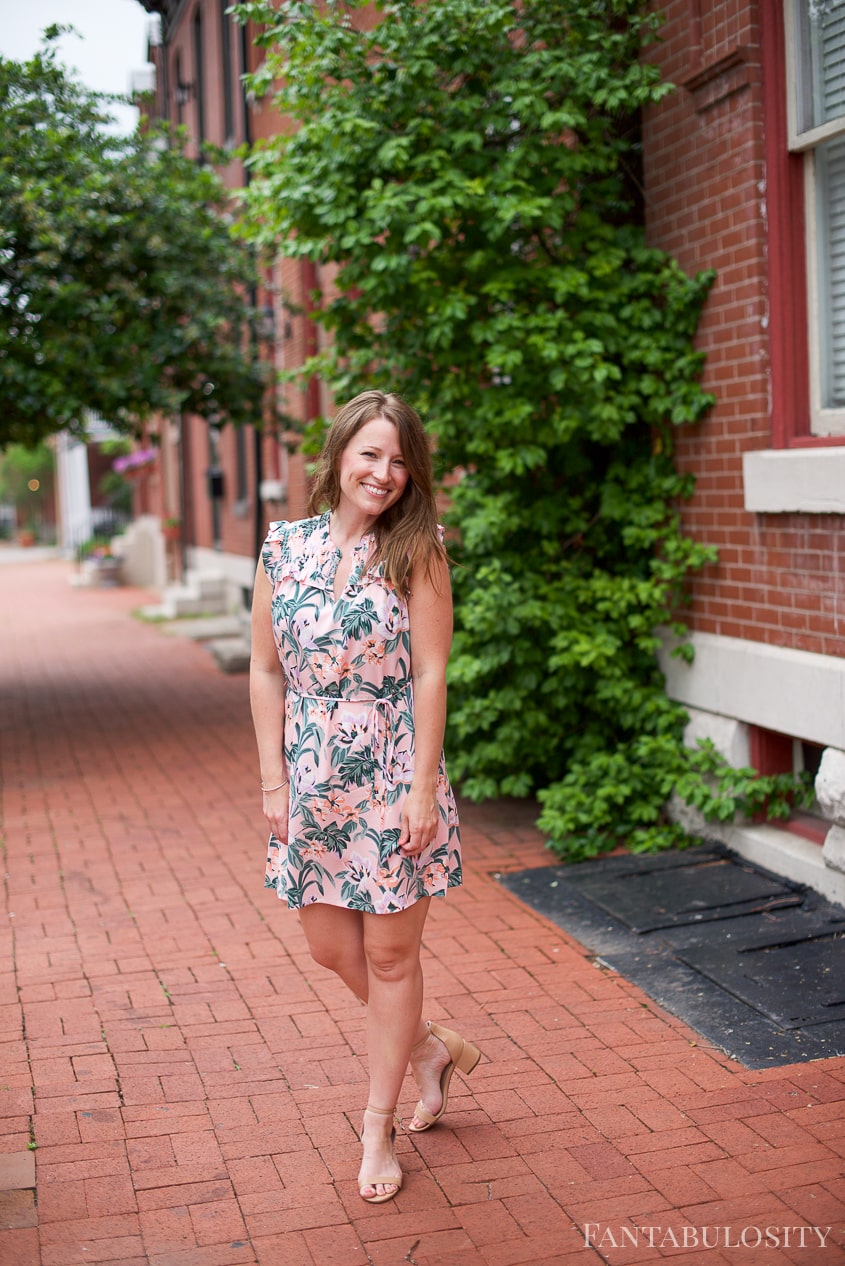 Now I do love J.Crew, but it's so much more enjoyable while shopping at the J. Crew Factory Outlet, simply because of the price. Everything seems to always be at least 50% off, and I feel like I've found a deal every time I shop online there.
I'll mostly snag cute tops, like this adorable scalloped cami and leopard flats below, from J.Crew Factory Outlet or puffy vests in the winter season.
This is a newer love, and to be honest, I didn't really trust this store when I saw it online. Why? Because their prices just seemed way too good to be true.
But I decided to risk it and buy a couple items one day, and I was VERY pleased with it and continue to buy from here. I tend to buy a LOT of dresses from Shein and a lot of workout clothes and undergarments! Shop SheIn here!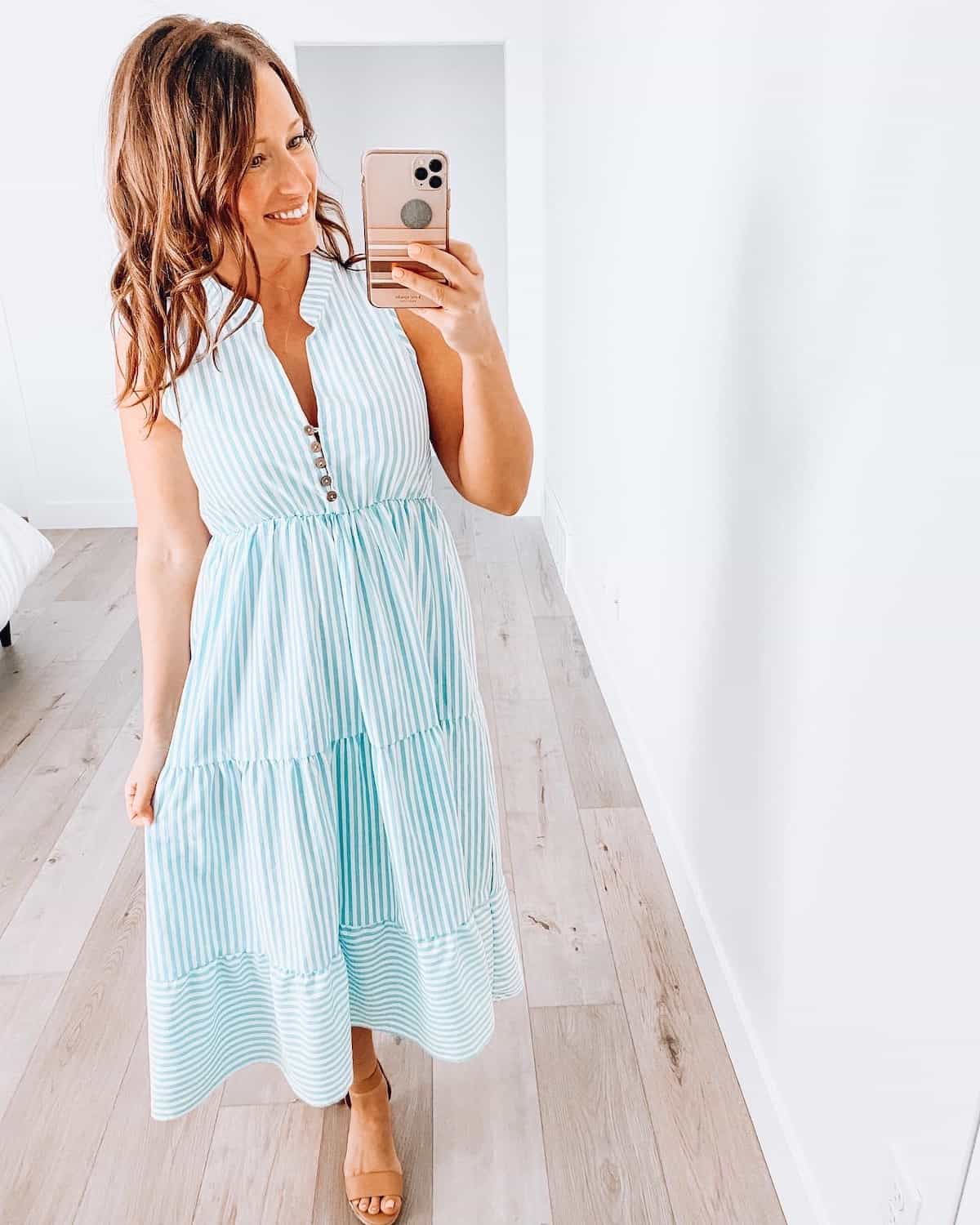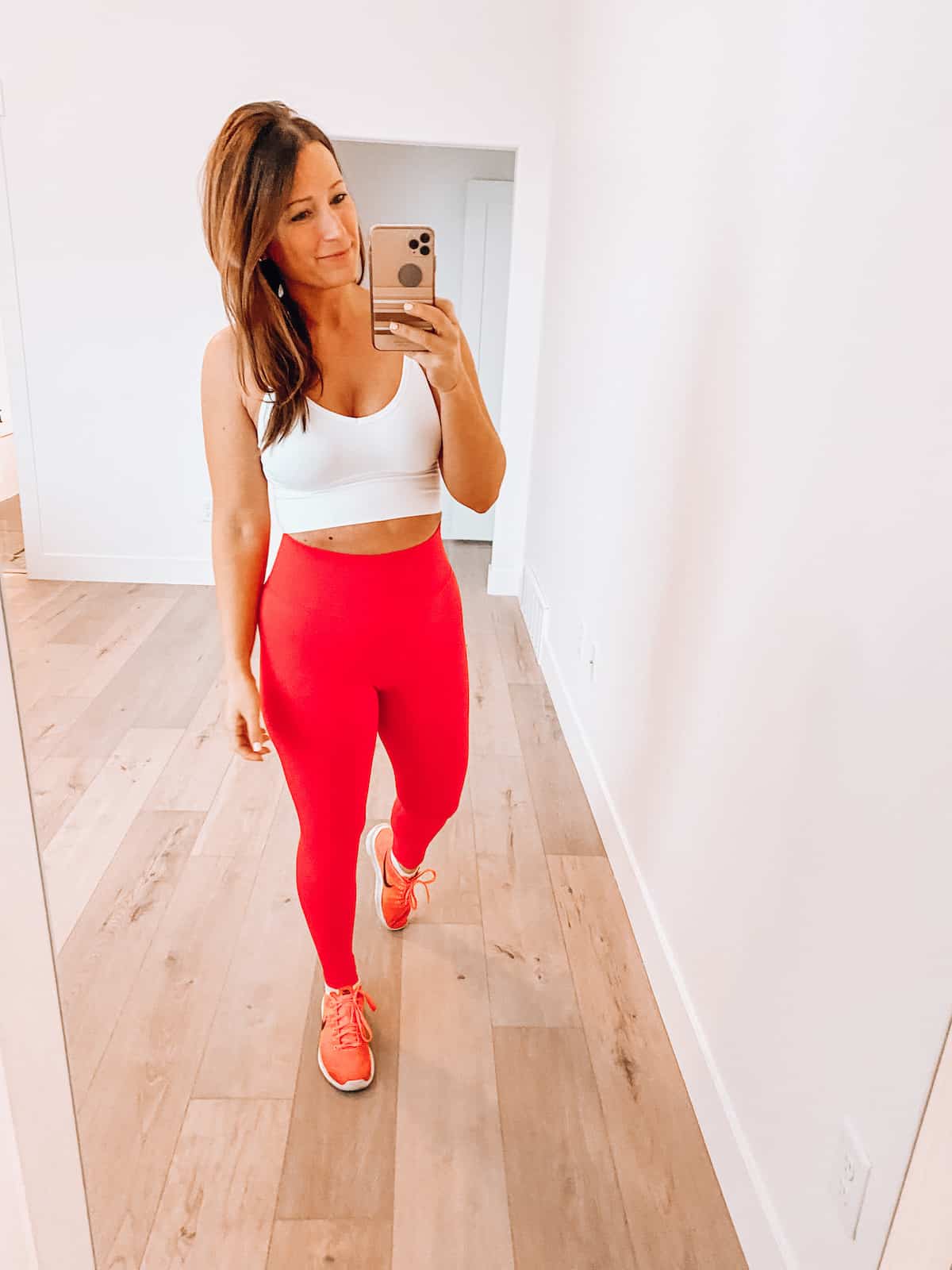 Up until a few months ago, I hadn't shopped at American Eagle since high school. But desperate to find jeans that weren't high rise, I thought I'd give it a chance. I didn't find any jeans but I did find this super cute dress and now go in there to see what I may randomly find! I can usually find something casual and super cute… if I just ignore the items that are not my style.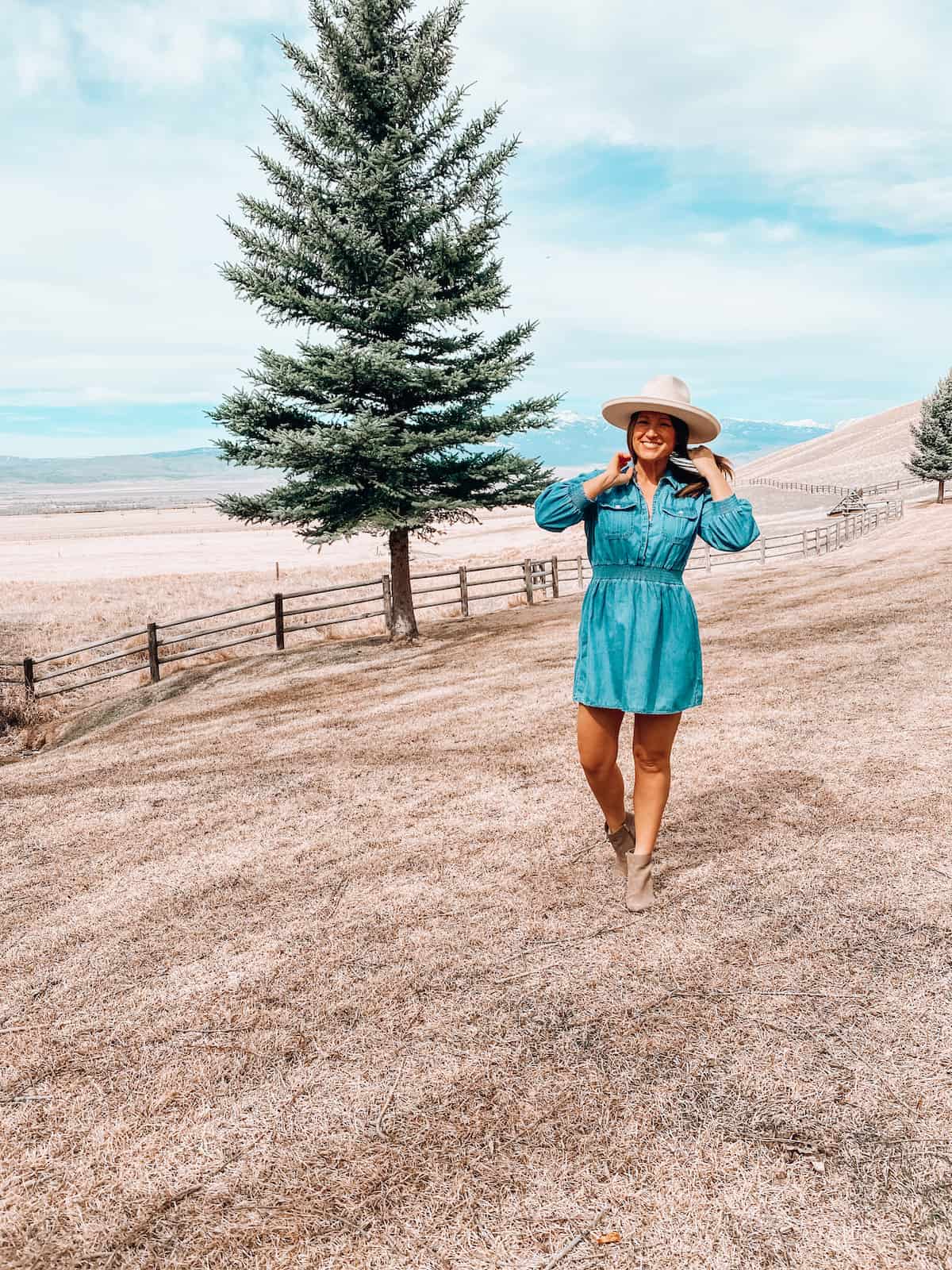 Now, I will say that I RARELY find anything at Forever21 these days… EXCEPT swimming suits. I absolutely love how they fit and how affordable they are! They usually have the tops and bottoms separate which is nice if you need different sizes than what they may pair together themselves.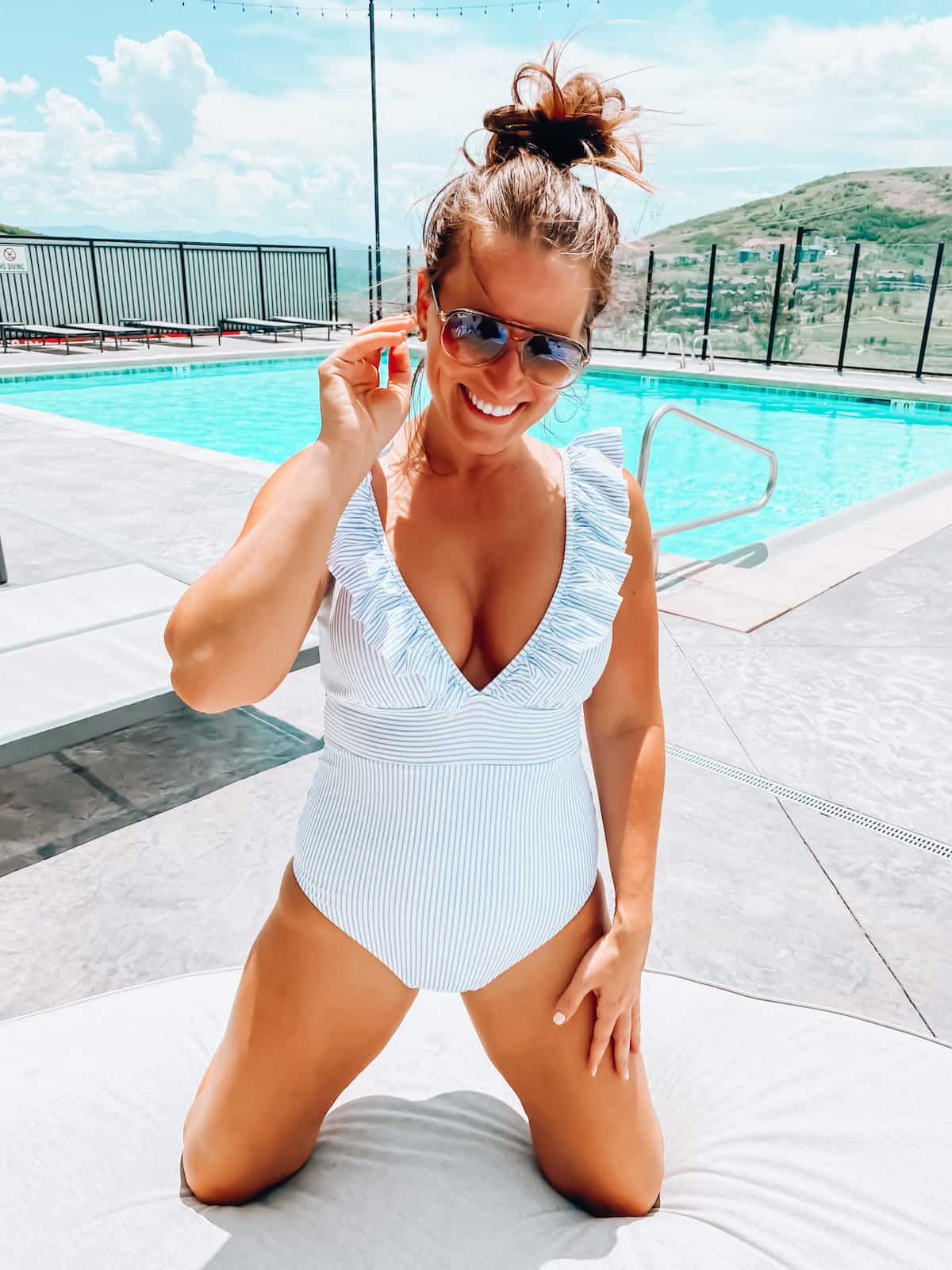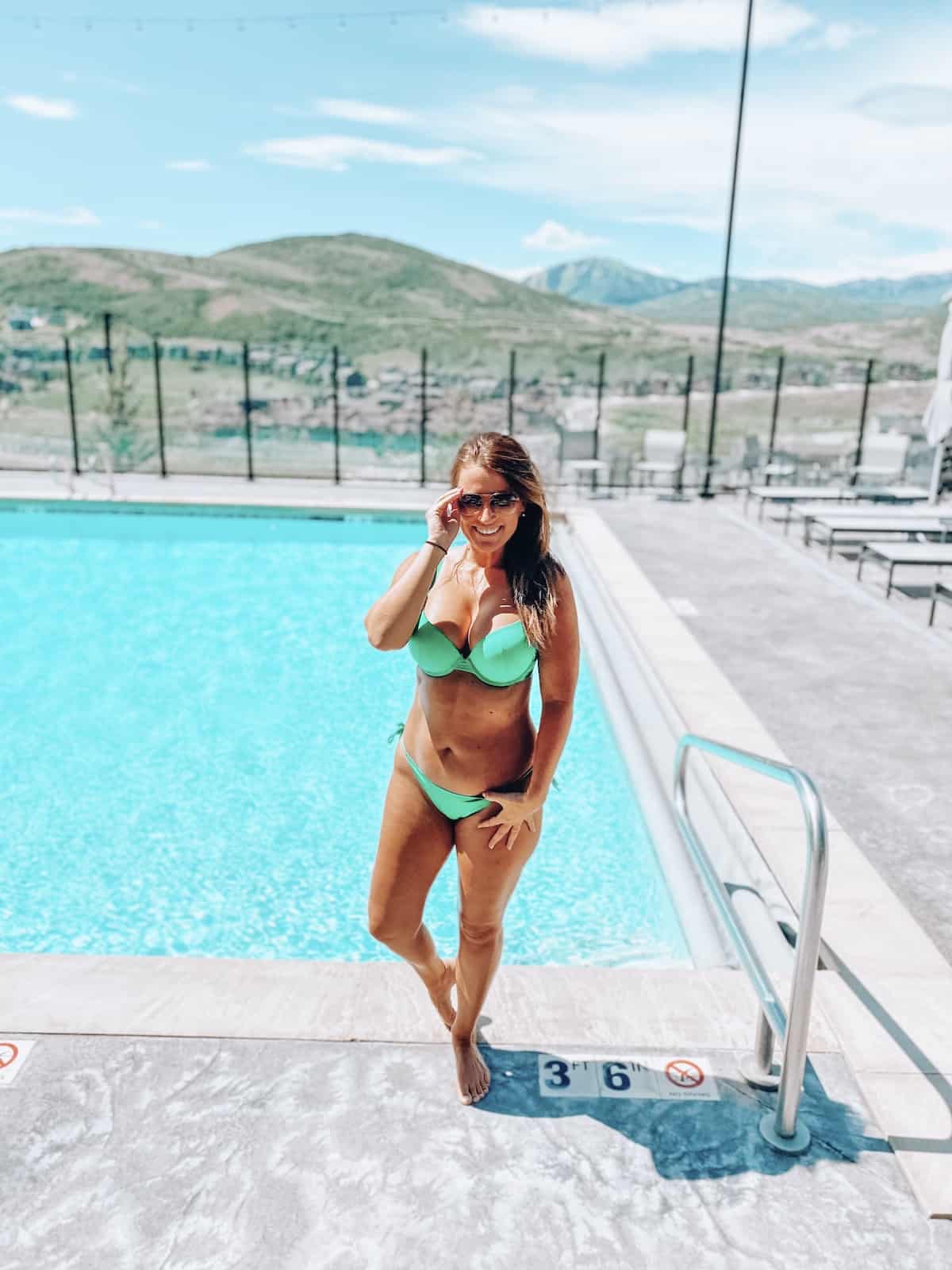 What is YOUR Favorite Store for Mom Clothes?
I SO hope that you found at least a little outfit inspiration for your mom-self, in this post!
I don't always get to share new outfits on the blog, but I do tend to share most of them on my Instagram, so head over there for up to date trends!
See my CURRENT favorite fashion finds, and shop my Instagram HERE!
I'd love to hear what your favorite store to shop at is! Let me know in the comments below because I'd LOVE to add it to my online shopping routine.
To browse through my most recent favorite fashion blog posts, go for it HERE!
Some of my Old Favorite Pieces
This post has been up since 2015 or so… but my thoughts and opinions have changed over the years so I've made sure to update accordingly. But I thought it would be fun to leave the old items up as well for a look down memory lane at some of the most popular outfits here on the blog!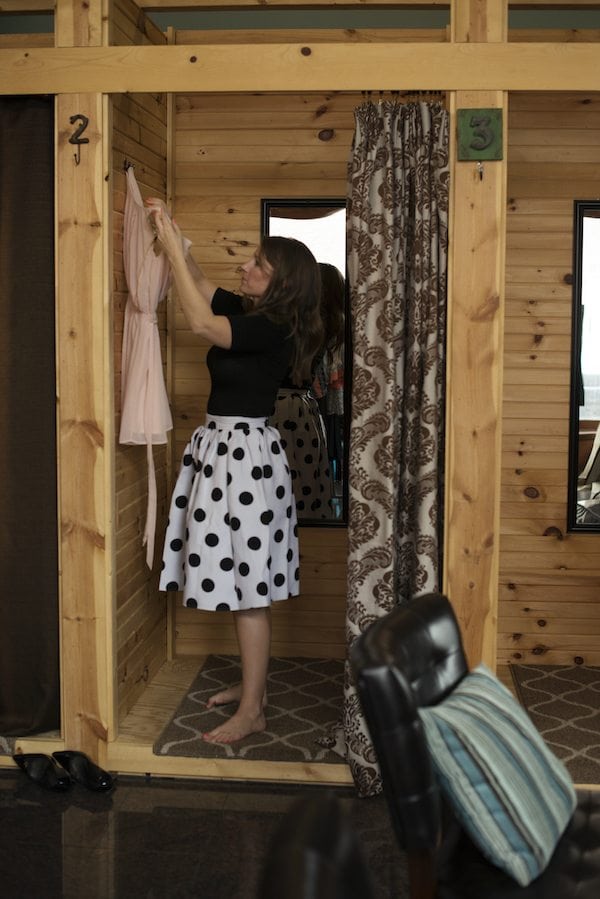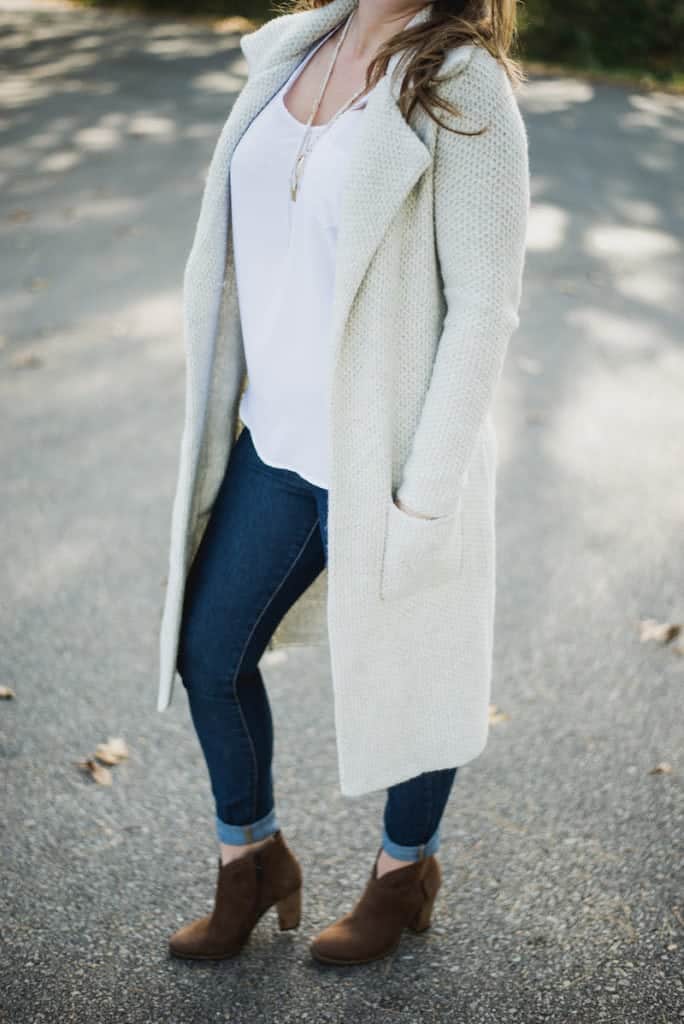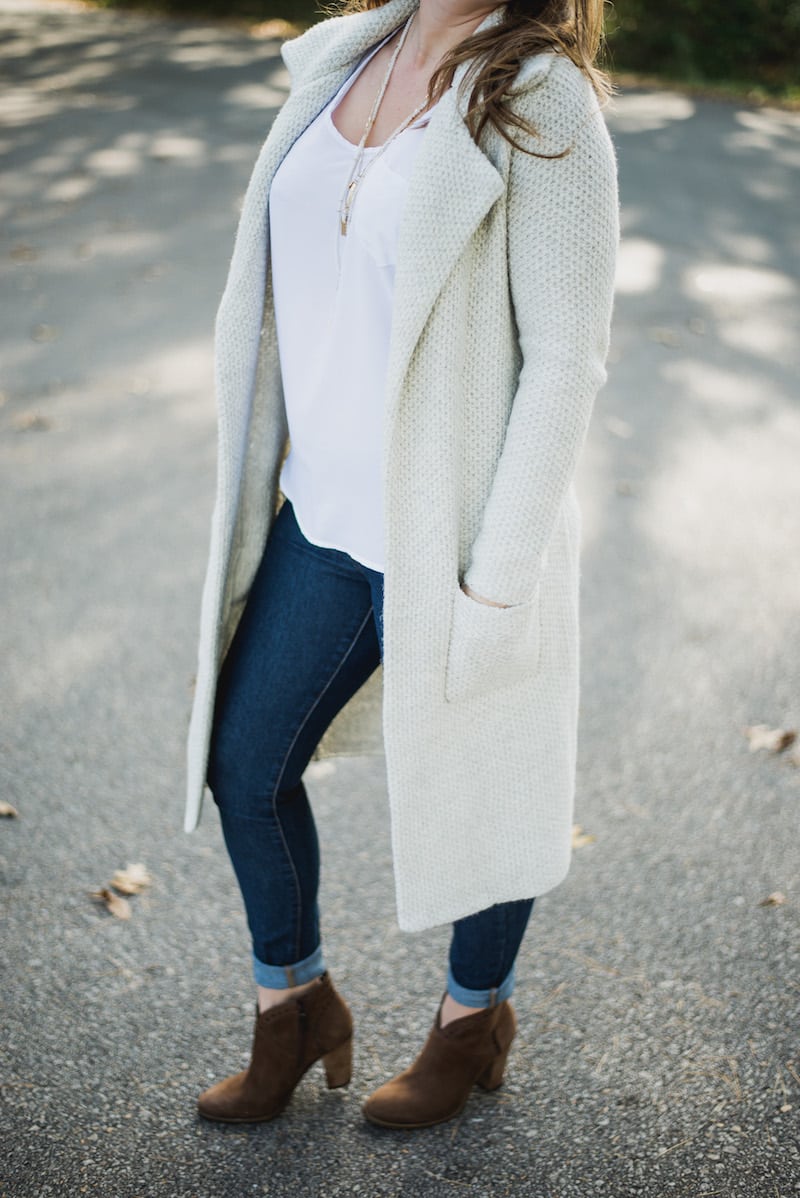 See the outfit details in the photo above here: Cozy Neutrals + A Bootie Must-Have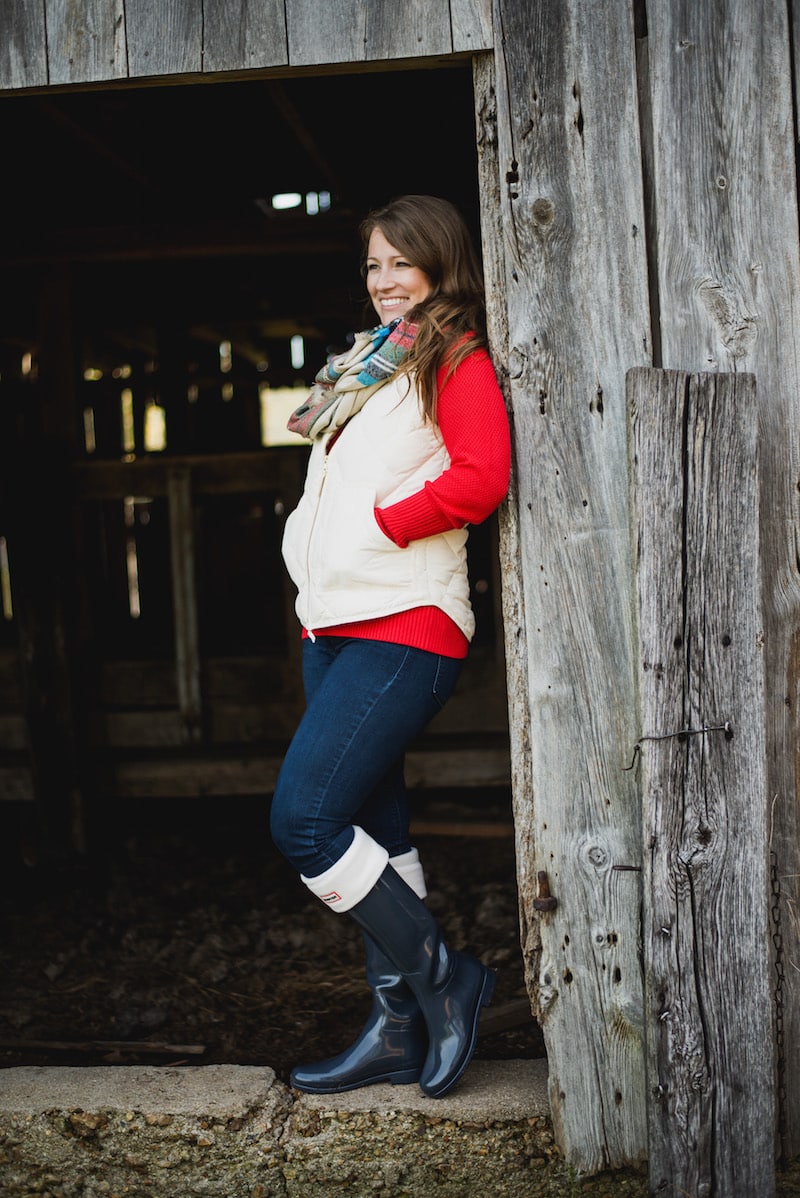 See the outfit details in the photo above here: Vests are Best + Hunter Boots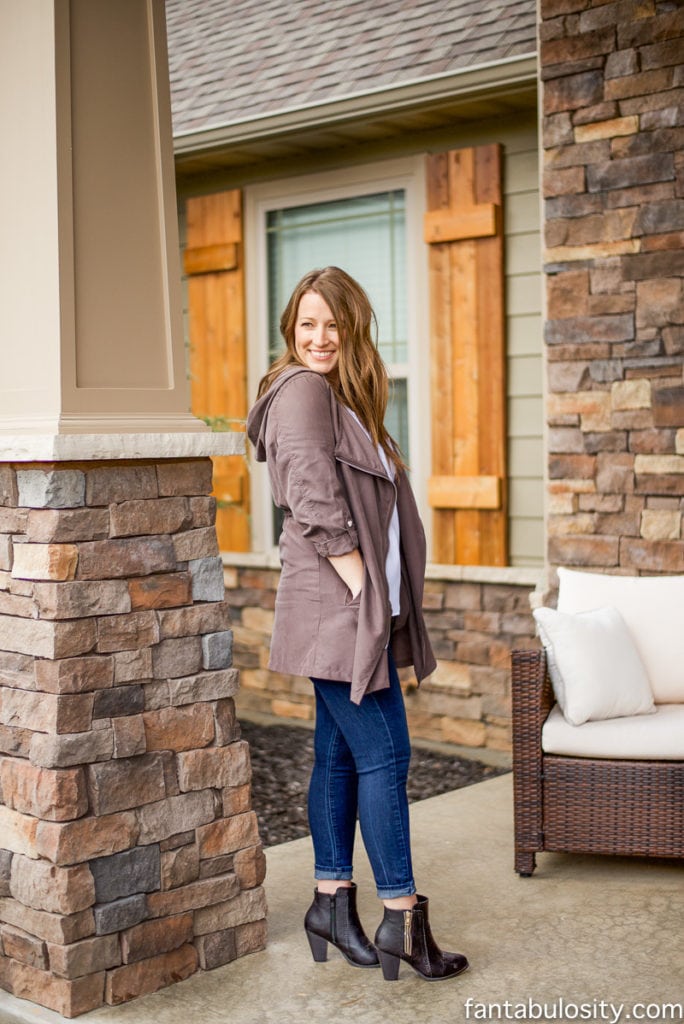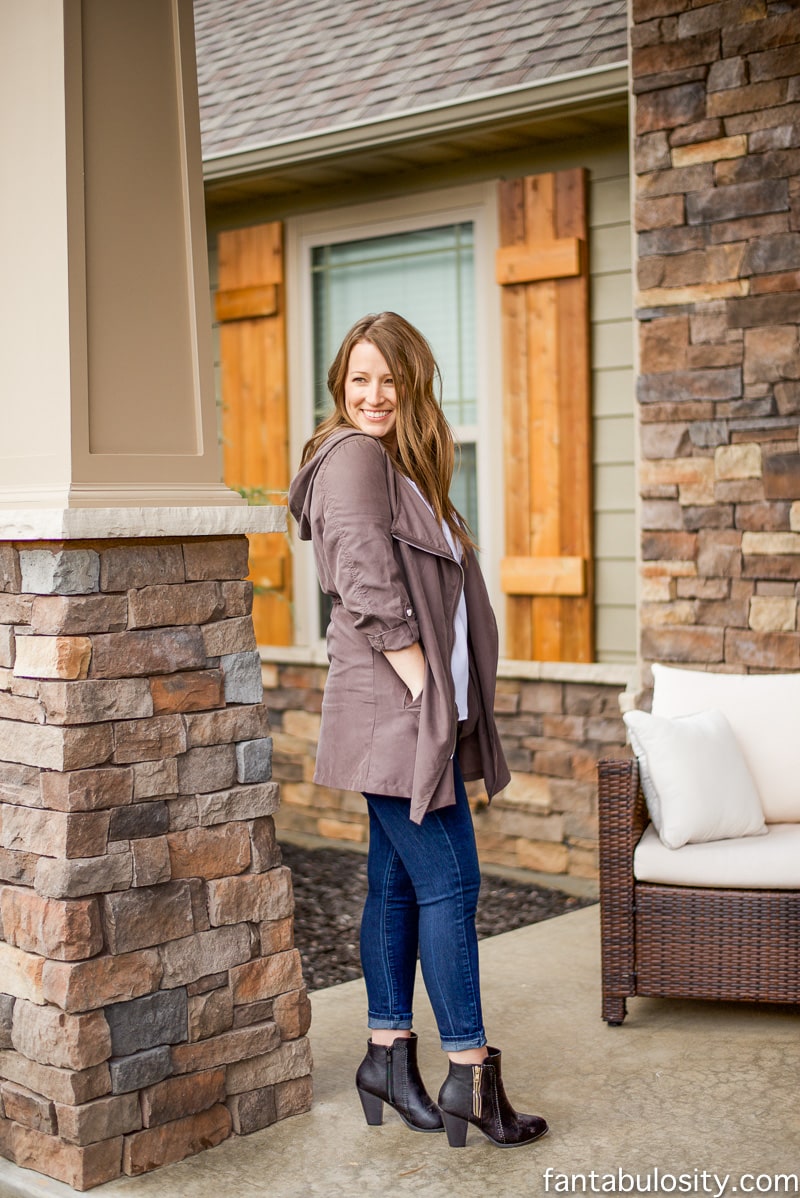 See the outfit details of the photo above here: Dressy Trench + Winter Neutrals