Pink Drink Ideas: A non-alcoholic drink, that's perfect for a pink themed brunch!
When planning a Spring Mother's Day Cereal Bar the other day, (party photos to come soon), I decided that the table needed a pink drink, but wanted to keep it simple, and non-alcoholic for my non-drinking mother.
Quickly after snapping the photos of this gorgeous little pink drink, my mind started swarming with fun ideas of ways to use it, for future parties!
Pink Drink Idea for Brunch: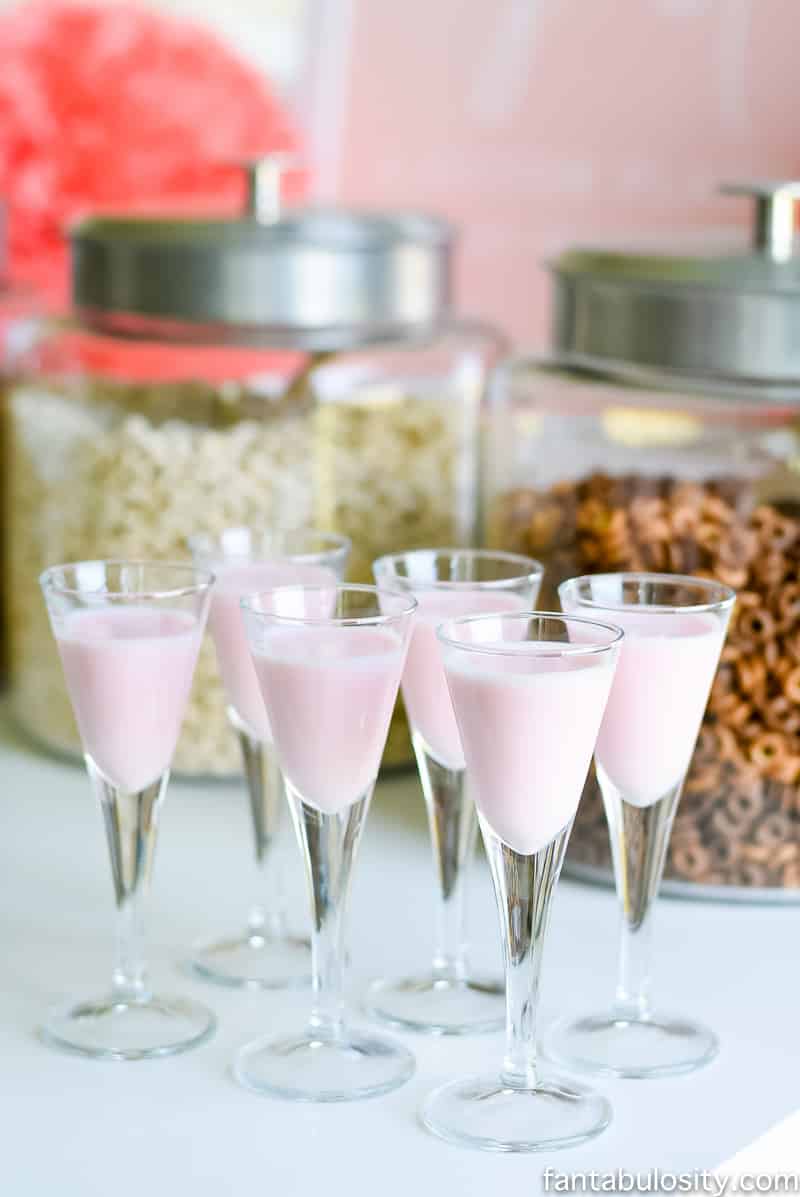 Since this party was hosted in the morning, and was centered around "cereal," then I knew the signature drink needed to include milk. After a few seconds of brainstorming how I could turn the milk pink, (instead of just using food coloring) I knew that Hershey's made a strawberry syrup, and I actually already had it in the refrigerator!`Bonus! So I made the typical Strawberry Milk that some of you have probably been making for YEARS. Pour it in a fun, stylish glass, and you've given a lot of "umph," to a simple, every day drink, for your party.
Style Up Your Strawberry Milk for Pink Drink Ideas
If you're looking to put a twist on simple strawberry milk, I've brainstormed over some ideas for you:
• Pour strawberry milk in to mason jars, wine glasses, or milk bottles
• Add whipped cream to the top of the strawberry milk & top with sprinkles
• Sprinkle mini chocolate chips on top of the whipped cream topping
• Add Rumchata to the strawberry milk for an alcoholic version of a pink drink
• Insert a cute paper straw to accent the drink
• Blend the strawberry milk with ice, to create an "Iced Strawberry Milk," drink
Quick Tip:
Instead of pouring milk in to a large container and stirring the syrup in, I put it in a mason jar, and shook the milk, and added more syrup until it reached the desired color of pink. After a couple of splashes, I had the pink color down to a perfect match of my party's color scheme!
Or… you could get all crazy-like, and make your own strawberry milk by pureeing real strawberries, and adding it to the milk? What do you think?
Either way, pour it in to a fancy-schmancy glass, and you've added a ton of charm to a simple drink, for your party table.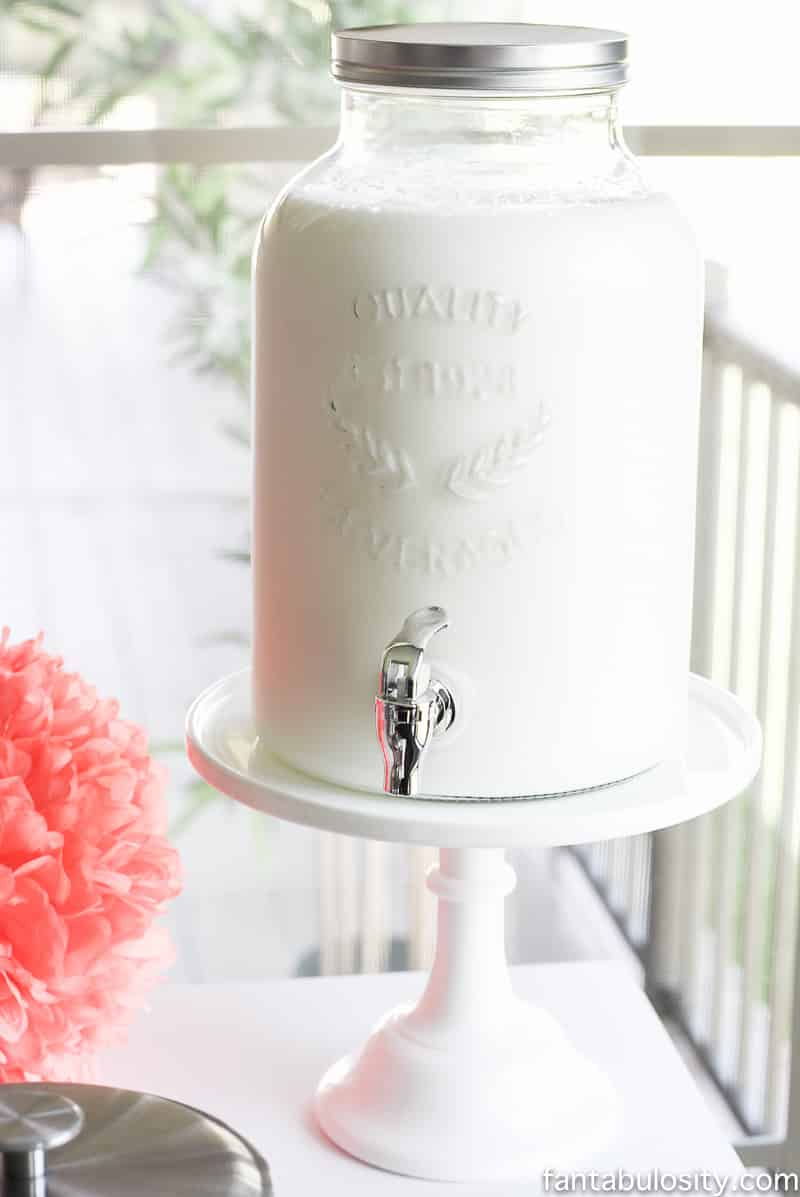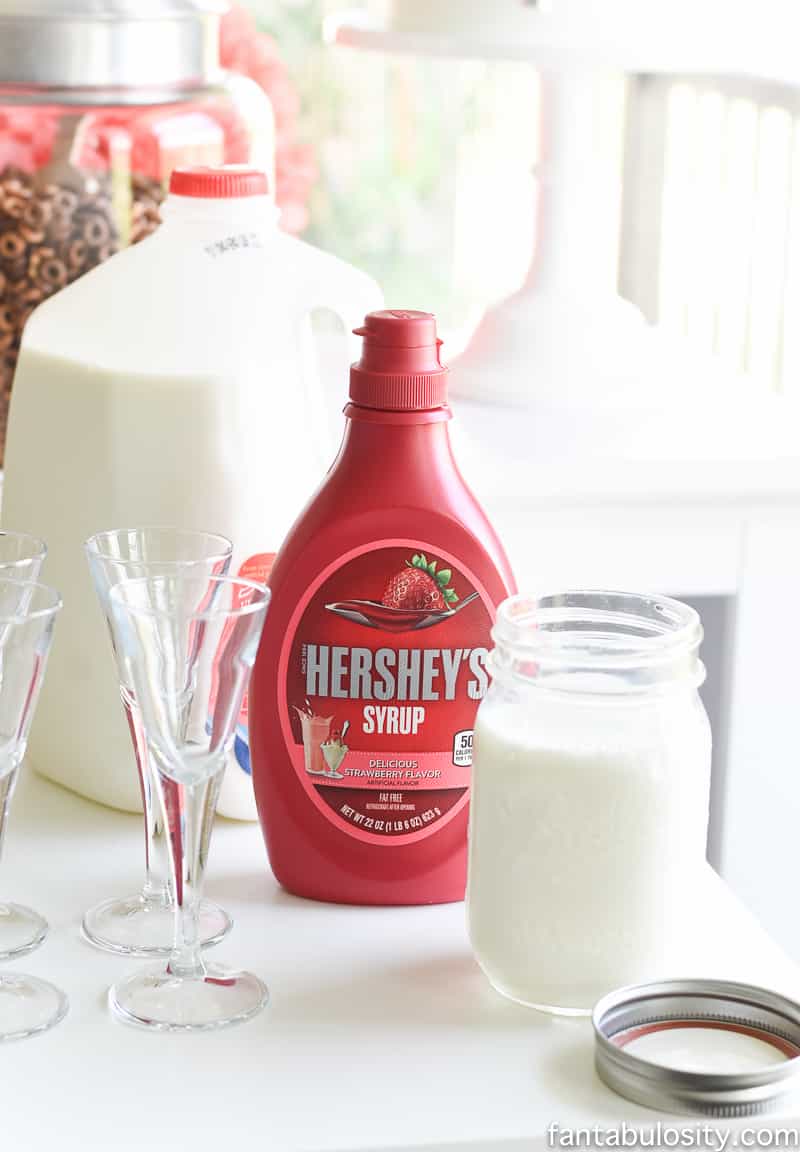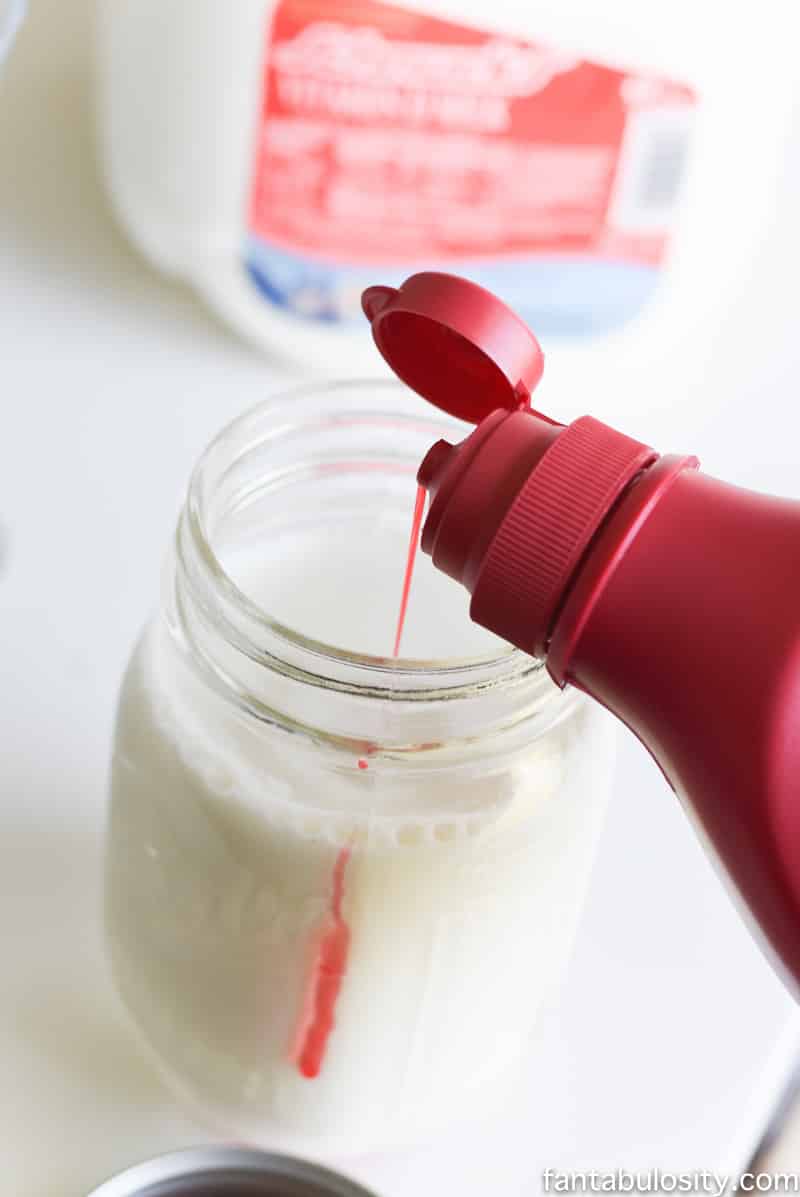 I had been eyeing the new IKEA mini champagne glasses that I snagged during my recent Ikea shopping extravaganza, and I knew the pink drink would look FABULOUS in them, for the party. Right!?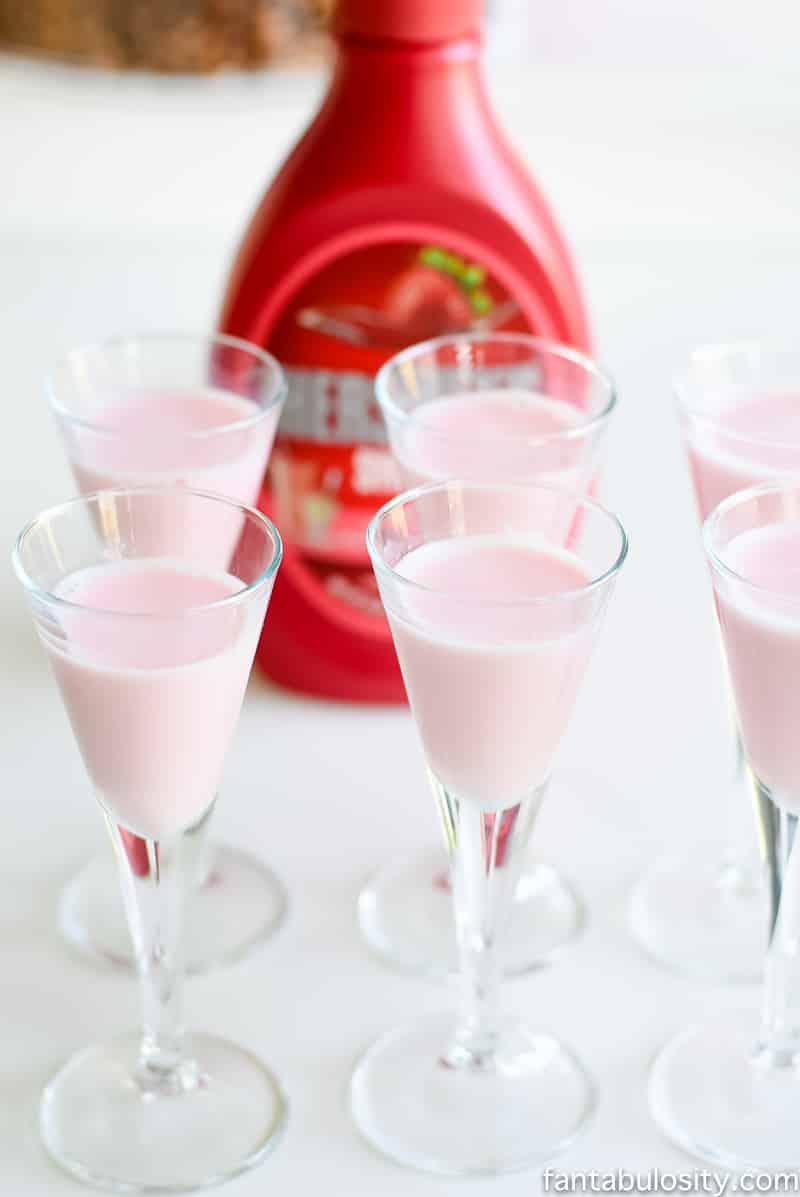 Additional Pink Drink Ideas
If milk isn't a "fitting," party drink for your theme, here are a few other pink drink ideas you may be able to incorporate, either store-bought, or go all out and make your own for your party:
• Strawberry Lemonade
• Pink Lemonade
• Grenadine (very little) & Sprite
• Sangria
• Raspberry Sherbert Party Punch – By Natasha's Kitchen
• Faux Pink Champagne – By An Alli Event
• Barefoot Pink Moscato
• Strawberry Cream Mimosa – By Swanky Recipes