DIY Backdrops for Food & Blog Photography: A quick and simple way to achieve the backgrounds and backdrops that you desire, without having to use your real spaces.
Since starting this blog, back in 2013, I had always wanted a big, beautiful BRIGHT white kitchen, to take all of my photos in. But there was one big problem…
I had a big, beautiful, DARK brown, kitchen. My builder husband, tends to always go in the brown (safe) color pallet for a "resale," factor. It was time to get creative, and think of how I could pull off the look that I wanted, without having to talk my husband in to remodeling our whole kitchen. That's where the brainstorming began, and I can't help but share this with you all, in case you're sitting in the same boat.
DIY Backdrops for Blog Photography
It began with a trip to Lowe's, and browsing the isles for ideas. I settled on the following materials for the two different backdrops:
• 2ft. x 2ft. Drywall patching panel
• Backsplash kitchen tiles (I used subway tile, and mosaic tiles)
• Liquid Nails
• Caulk (Color depends on what coordinates with the backdrop.)
• Damp towel for wiping excess caulk
I purchased just enough backsplash that would cover my 2ft. x 2ft. piece of drywall. (Just enough for those close-up shots that I take of my recipes, and dishes.)
When I returned home, I put down the sheet of drywall, arranged the subway tile and pieced it together like a puzzle. Once I found the "look," that would work on the drywall, I placed the liquid nails in the caulk tool and "liquid nailed," the tile to the drywall; section by section.
Once all of the tiles were adhered to the drywall, I filled the spaces with white caulk. After applying the caulk, I used my index finger to "push," the caulk down inside the spaces, and used a damp rage to wipe away any excess.
I let it sit and dry for a few days, before using, just to make sure it would stay put, before I placed the backdrop upright, next to something important that I planned to photograph.
Finished Backdrop "Look"
You can see in the photo I took for a different post below, how the DIY backdrop works great for blog photography!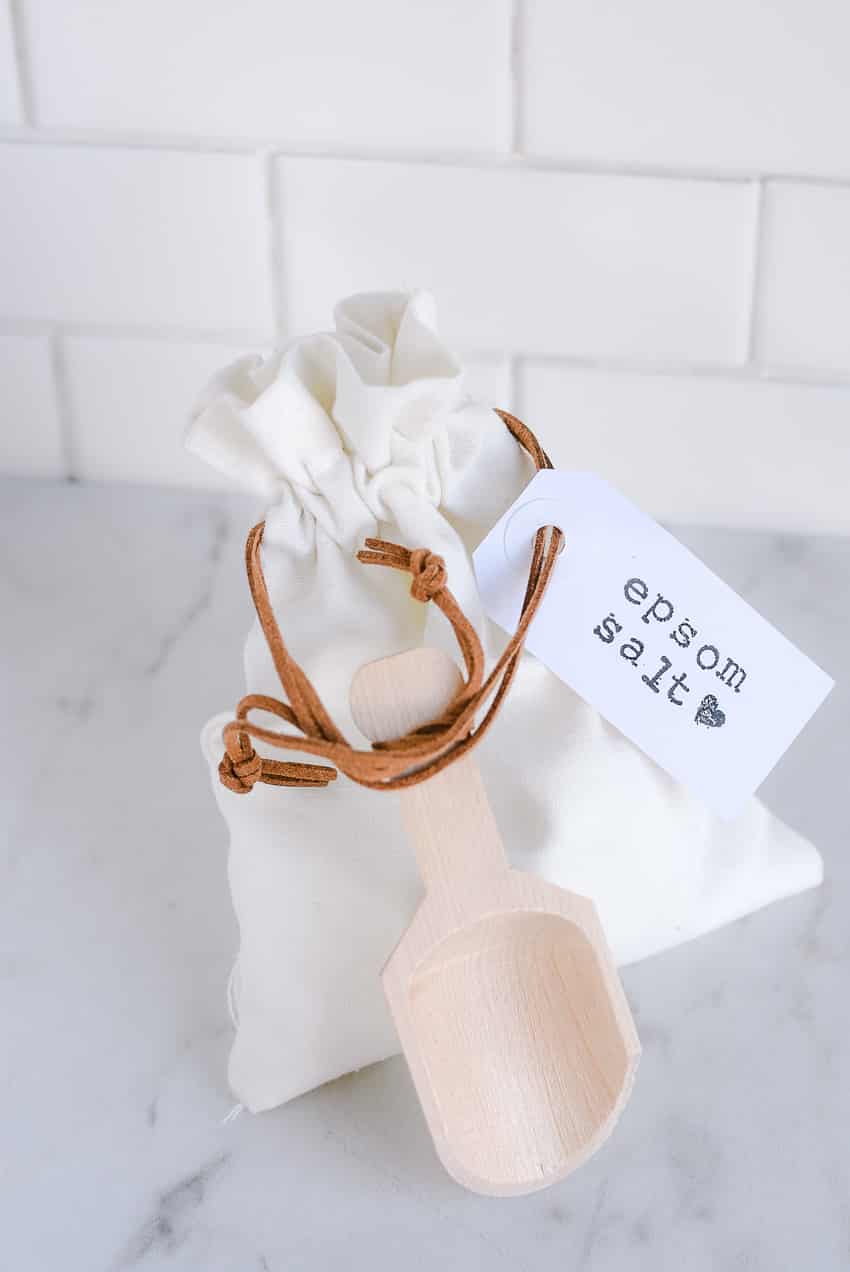 Second Photo Backdrop Look:
Using mosaic tile, I simply followed the same process, and it was completed in no time!
Now I have a whole new "look," when it comes to trying to snag a photo with a different background. With just a little "DIY," and a few dollars, my studio is set up to provide a few different looks.
Have so much fun creating different "looks," for your blog photos! This little DIY project has been a lifesaver when I've really needed to step up my game with my blog photography.
If you're looking for other blog photography resources, don't forget my post from a few months back, that shares all of my favorite equipment, software, and tricks for my photography:
and of course where I share tips for photo editing for blogging.