Free "On the Farm" printable kids activity sheets: A great way to entertain and teach kiddos the basics of writing and learning with fun graphics!
My kiddo LOVES working in his activity books. But if you're like me, and you're SUPER tired of spending an arm and a leg on those workbooks in the store, FREE printable kids activity sheets like these, can come in VERY handy.
It's so easy. Just save, print, and let the kiddos get to work! (You will also love these football bingo game printables!)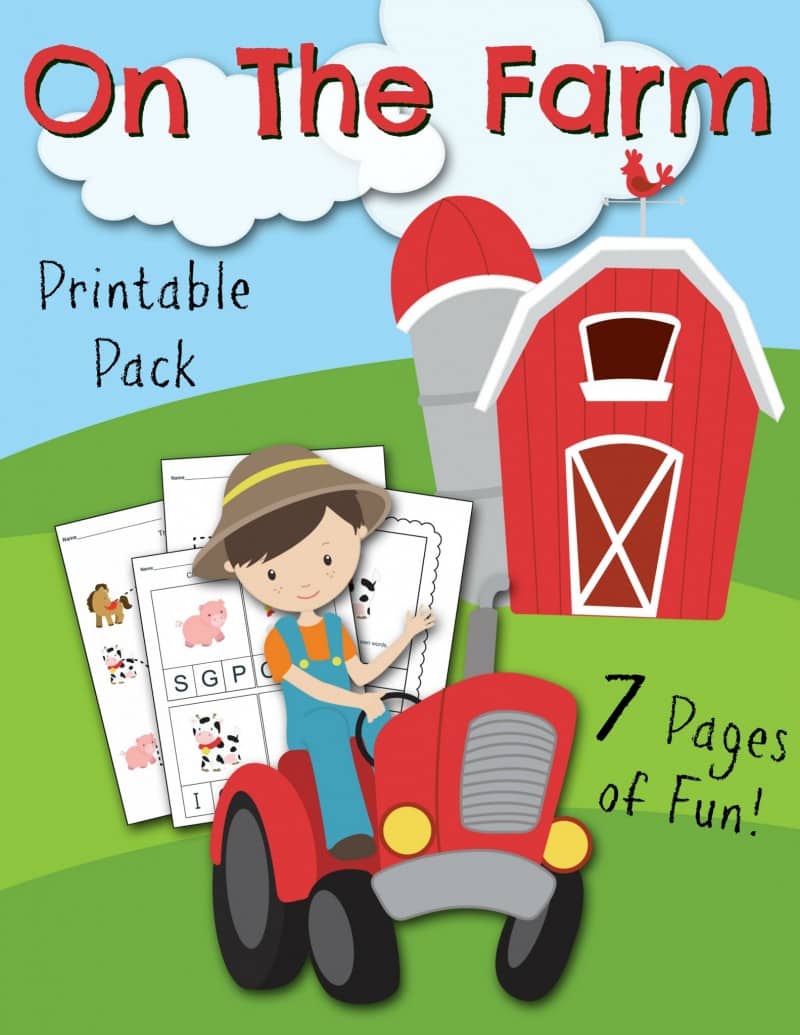 On the Farm: Free Printable Kids Activity Sheets
Here are 3 of the pages that are included in the SEVEN activity sheets! They can trace, cut, write, etc.! My kids could do these over and over again! I'm so glad they enjoy this type of thing too, since they're learning so much by working on them!
Tracing…
Tracing Shapes…
Letter Matching…
To save paper, and even encourage your kiddos creativity even more, you can do what we do in our house! We make sure to color/draw on the back of each sheet too, so they can be creative and draw whatever they're little minds are thinking. Plus… it saves on paper!
Save your FREE, "On the Farm" Kids Activity Sheets HERE!!!
For more kiddo activities, I have them all in a collection here, starting with the most recent first:
or follow me on Pinterest where I "pin," all of the freebies that I find!
Follow me on Pinterest:
I'd LOVE to hear if you found these helpful. I would love to feature more free printable kids activity sheets on the blog, if you love to have them on hand! Keep me posted on that!
Thank you so much for stopping by! I'd love it if you'd hang around a while! Feel free to drop a note below too! I absolutely love hearing from you all!