Toddler Lunch Ideas: If you're on a mission to find an easy toddler lunch idea, you'll not only find a list of ideas but a list of great recipes, too!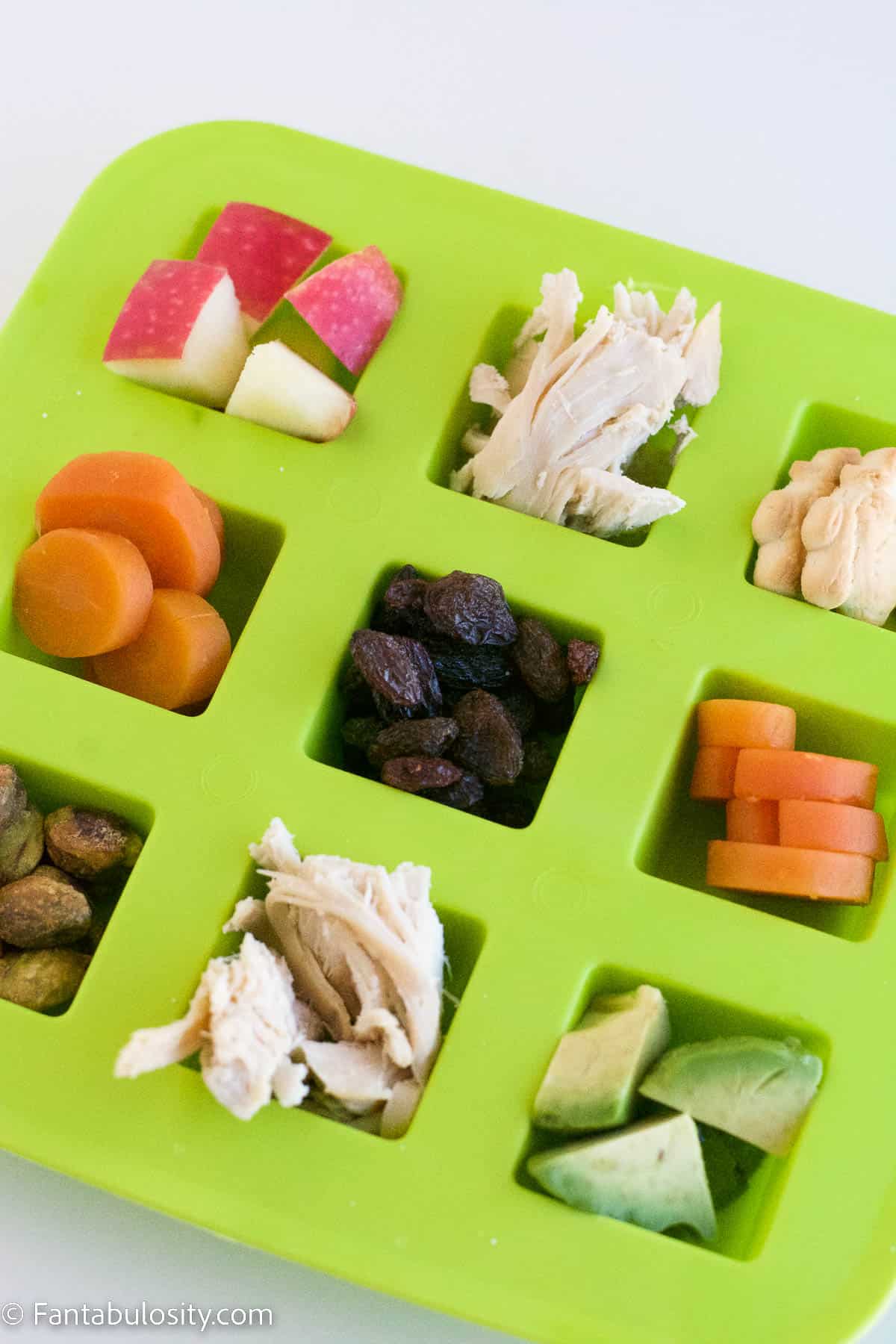 What you see in the photo above, in the ice cube tray:
Avocado
Chicken
Nuts
Carrots
Raisins
Animal Crackers
Apple Slices, or favorite fruit
More Ideas that Would Fit in the Tray:
Pita Bread
Bell Peppers
Black Beans
Sweet Potatoes
Whole Grain Crackers
Carrot Sticks
Tortilla Chips
Snap Peas
Cheese slices or cubes
I have had a picky eater in the world! Trust me, I could TOTALLY put him in a contest for the pickiest eater, and win… hands down. His favorite diet consisted of pb&j's, grilled cheeses, green beans, and carrots. Repeat.
After a recent medical scare with him, it was time to change my son's eating habits.
So I'm sharing quick lunch ideas that rotate through our house, for normal toddler lunches, in hopes it helps you get through the toddler lunch "funk," that you may be in.
I'm also going to share some of the best recipes from of my blogging friends in case you're looking to add more ideas to your rotation!
Tips for Toddler Lunches
Ice Cube Trays: It's kind of like a more organized way to create a small charcuterie board. I don't know about you but when I arrange small amounts of different varieties of food on a platter, my kids seem to eat more of it! But with little ice cube trays, it's easier to keep things separated for little hands, and we really think it's a good idea.
Fun Shapes: Use fun-shaped cookie cutters to cut out fun shapes of foods to make eating veggies fun! For instance, cut a cucumber in half, long ways, and use a narrow cookie cutter (for example, a "train") and the cucumber may be eaten more than normal!
Hidden Veggies: Using a blender, food processor, or juicer to mash up or minimize the vegetables or new foods that your toddler may not like, is a great way to sneak them in to their favorite foods!
Dips for vegetables or crackers: Sometimes adding a simple dip can encourage young toddlers to try more; such as ranch dressing, almond butter or seed butter, cottage cheese, cheese dip, and greek yogurt.
Toddler Meal Idea List
 I've also provided a free printable of toddler lunch ideas, in case you'd like to print this. Keep it handy for those days when your brain is fried and you don't feel like getting creative in the kitchen. Plus… take a look at it, before you make your grocery shopping list, and add the items you need to get.
DISCLAIMER: Keep in mind that some of the food items that I mention, may not tickle your fancy. I get that. Before my son was diagnosed with epilepsy, and we took him to a nutritionist, I would have turned my nose up at some of these items as well. For instance… "hot dogs," "lunch meat," "chicken nuggets," etc. But my little 4 year old, chosen vegetarian, was really lacking in the protein department, so I've since then, tried incorporating some meats in to his lunches. I just try to only buy the hot dogs and lunch meat without nitrates, artificial flavorings, etc., to do the best that I can with healthy toddler lunch ideas.
Eeeek! Look how sweet he is! This is the first time he used the new plate. He ate every bit of his goodies, without a fight. (But he couldn't take his eyes off of his favorite show on tv, long enough for me to get a photo.) 🙂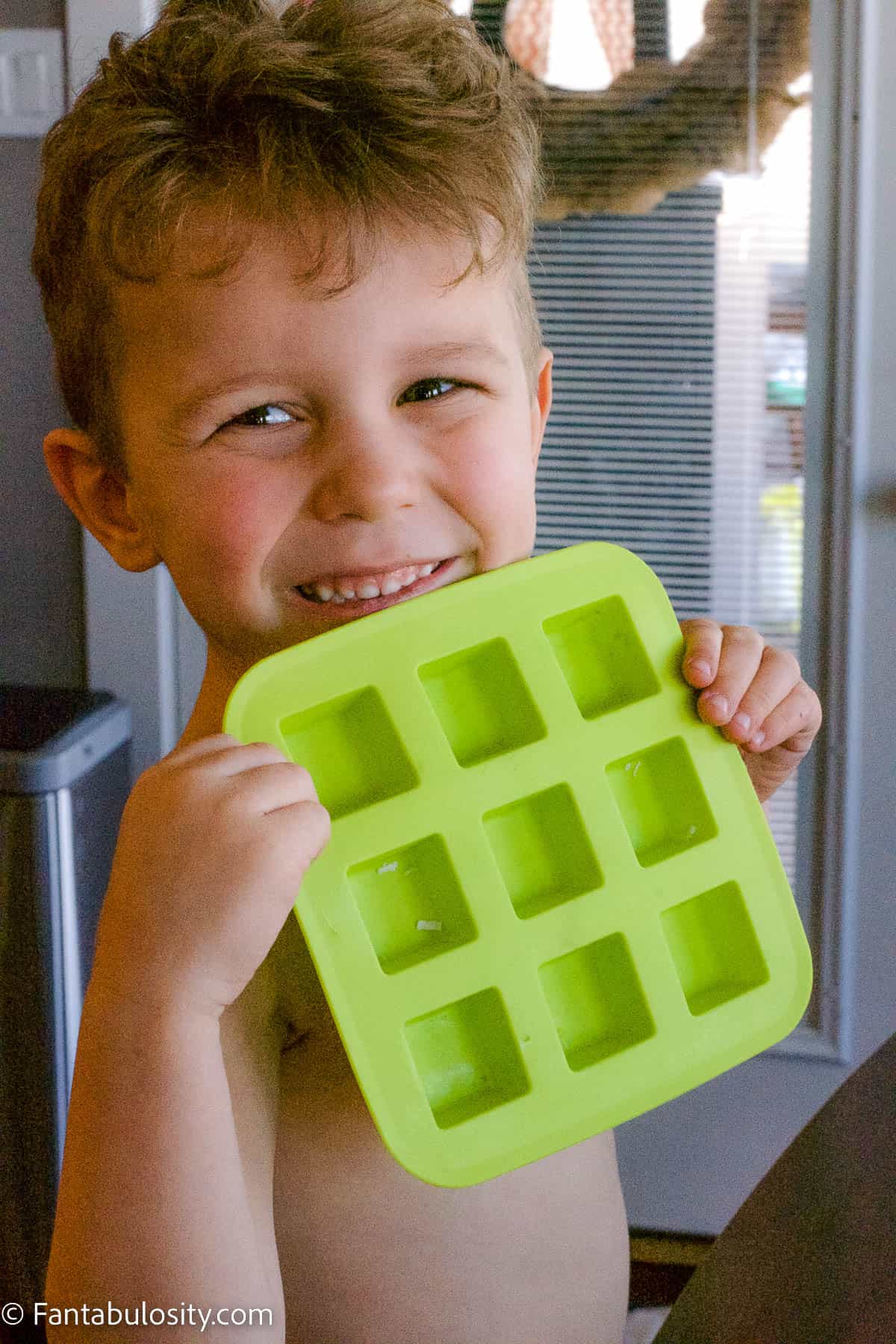 Toddler Lunch Recipes
See some of our favorite lunch ideas for toddlers, from some of my favorite blogging friends that are a great option for lunches:
How to Make a Peanut Butter and Jelly Sandwich
How to Make a Peanut Butter and Jelly Sandwich: Did you know that there's a certain way to make a pb&j even better? It's true. Keep reading!
Check out this recipe
Cream Cheese Pasta
Cream Cheese Pasta: This linguine covered in cream cheese pasta sauce is the perfect recipe for a busy weeknight dinner! It's ready in 20 minutes, only calls for 7 simple ingredients, tastes like Alfredo sauce (but with less fuss), and the whole family will love it!
Check out this recipe
Mozzarella Wrap with Tomato and Basil
You can also make a cheese quesadilla with just cheese and tortillas.
Check out this recipe
Pizza Monkey Bread
This pepperoni pizza monkey bread is a delicious blend of bread, parmesan cheese, marinara sauce, pepperoni, mozzarella cheese and italian seasoning, baked in a bundt pan creating a delicious appetizer recipe!
Check out this recipe
Fried Peanut Butter and Jelly Sandwich
This American classic has an added layer of comfort by frying it! Peanut butter and jelly pan fried is a simple yet indulgent treat!
Check out this recipe
Hot Ham and Cheese Sandwiches
Hot Ham and Cheese Sandwiches: Hamburger buns, slices of cheese, and your favorite ham, toasted in the oven to create an easy lunch or dinner idea!
Check out this recipe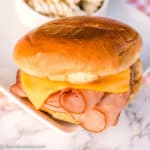 Fresh Fruit Salad
Honey Lime Fruit Salad: A refreshing fresh fruit salad that's always a hit! Serve this fruit salad as a healthy dessert or as a sweet side dish for any occasion!
Check out this recipe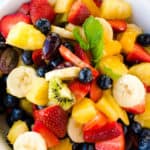 Hard-Boiled Eggs
Instant Pot Hard Boiled Eggs: So quick, easy and it made the shells peel off so easily, with the 5, 5 & 5 method!
Check out this recipe
Easy Pizza Bagels
These pizza bagels are the perfect quick dinner recipe and are great for the pickiest eaters! Pizza night made easy with this recipe.
Check out this recipe
Fried Bologna and Egg Sandwich
Fried Bologna and Egg Sandwich: A couple of bologna slices, an egg, a couple of slices of bread, and a pat of butter, and you're set for a delicious breakfast recipe!
Check out this recipe
Peanut Butter and Syrup Sandwich
This peanut butter and syrup sandwich recipe is the perfect side dish for chili or your favorite soup or a great, sweet lunch idea!
Check out this recipe
Homemade Spaghetti O's (Allergy-Free, Gluten-Free, Vegan)
These homemade spaghetti O's are allergy-free, gluten-free, and vegan! A super easy lunch or dinner that's kid-friendly and mom-approved!
Check out this recipe
Ham and Pea Pasta
This Ham and Pea Pasta is a delicious change from the traditional mac and cheese. Filled with bits of ham and frozen peas and can be ready in just 20 minutes!
Check out this recipe
Veggie Muffins
These veggie muffins taste sweet and chocolaty but they're loaded with hidden vegetables. They're an easy way to sneak some extra nutrients into a picky toddler's lunch.
Check out this recipe