How to make popcorn in the microwave with little effort – a quick and easy way to pop popcorn, without oil, in brown lunch bags and it's ready in minutes & perfect for movie night!
If you love snack recipes, get ready because we have some of the best around here, like this homemade chex mix and these chocolate-dipped animal crackers.
How to Cook Popcorn in the Microwave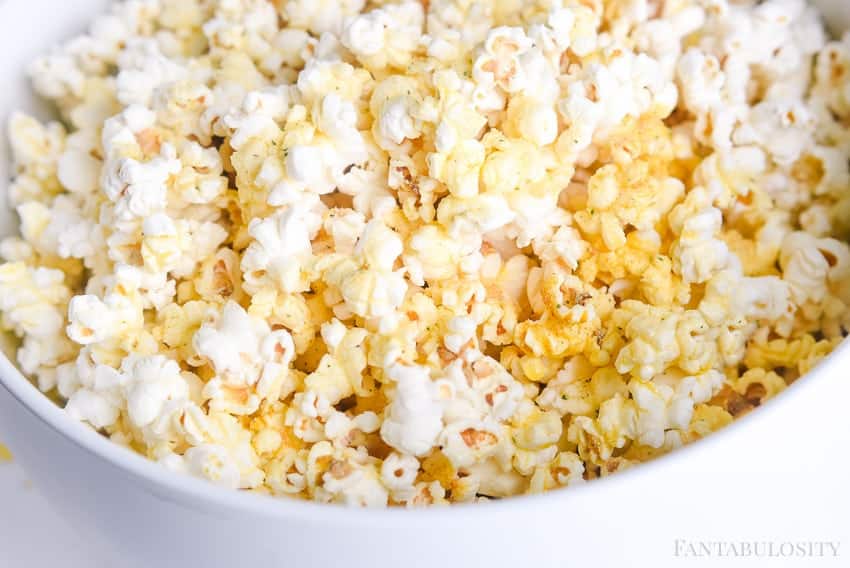 Jump to:
I never realized how much better making homemade popcorn was than store-bought. I find that store-bought microwave popcorn packets have a "film" or "waxy" texture to it but I didn't have a popcorn popper, an air popper and had no idea how to make stovetop popcorn.
But I didn't know you could make your own microwave popcorn like this until we had a friend show us how, and now it's the only way we do it!
More Popcorn Recipes Other Ways to Enjoy Popcorn
Can you pop plain popcorn in the microwave?
Absolutely. All it takes is popcorn kernels, brown paper bags and a few minutes to make this paper bag popcorn!
How to Make Homemade Popcorn in the Microwave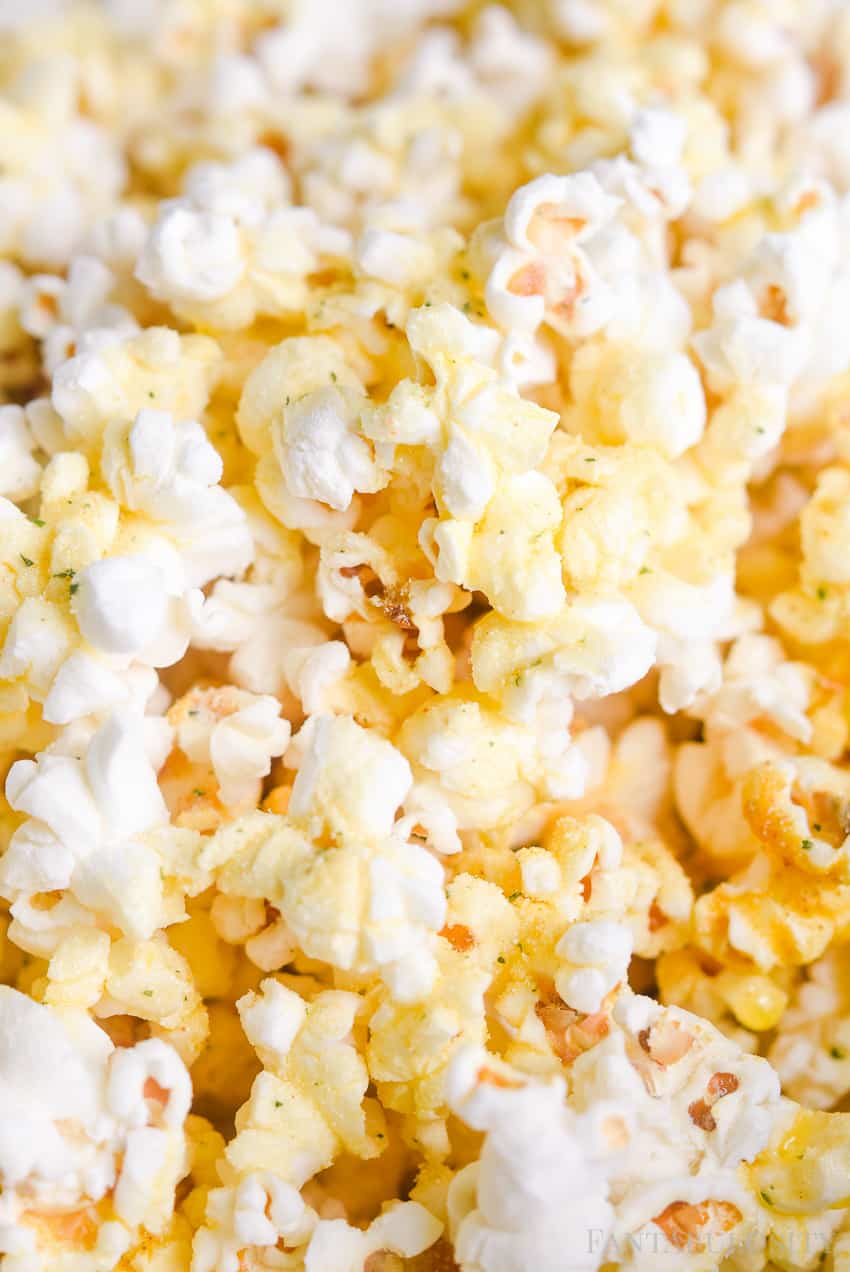 The first time we tried doing this in the microwave oven, we ended up with popcorn EVERYWHERE, and it was a huge mess. We had only used one bag, and folded the top over with the opening folded under.
But, as it cooked, the popped popcorn expanded and caused popcorn to come out of the bag and go all over the place.
Then my brilliant, yes BRILLIANT husband, came up with an amazing idea for the paper bag method, and it has worked like a charm ever since. I'll show you how we pop it without a mess! (I'll show you the "how-to," through the photos, but there's also a recipe below!)
Brown Bag Microwave Popcorn: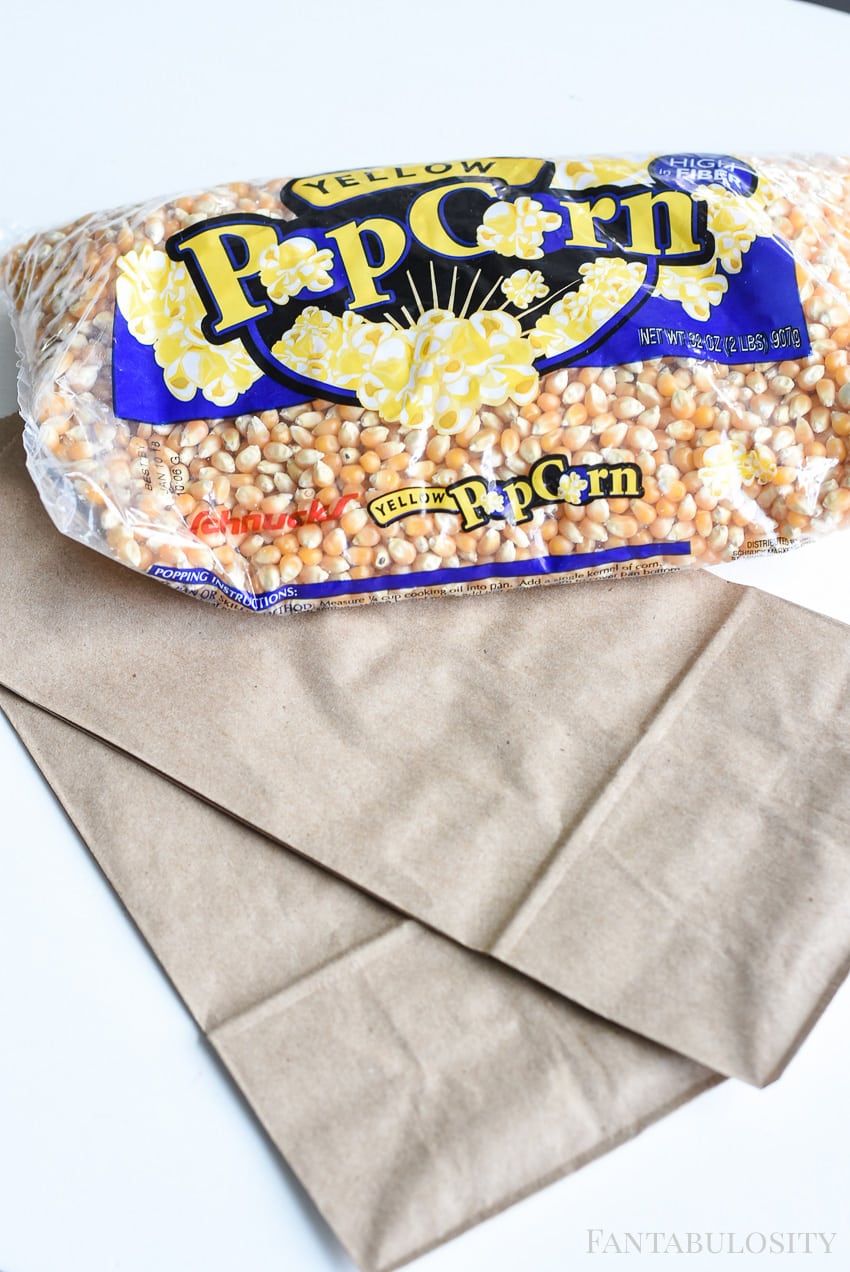 There are just a few simple steps!
Grab two brown paper bags, and pour a half of a cup of unpopped kernels in the bottom of one paper bag.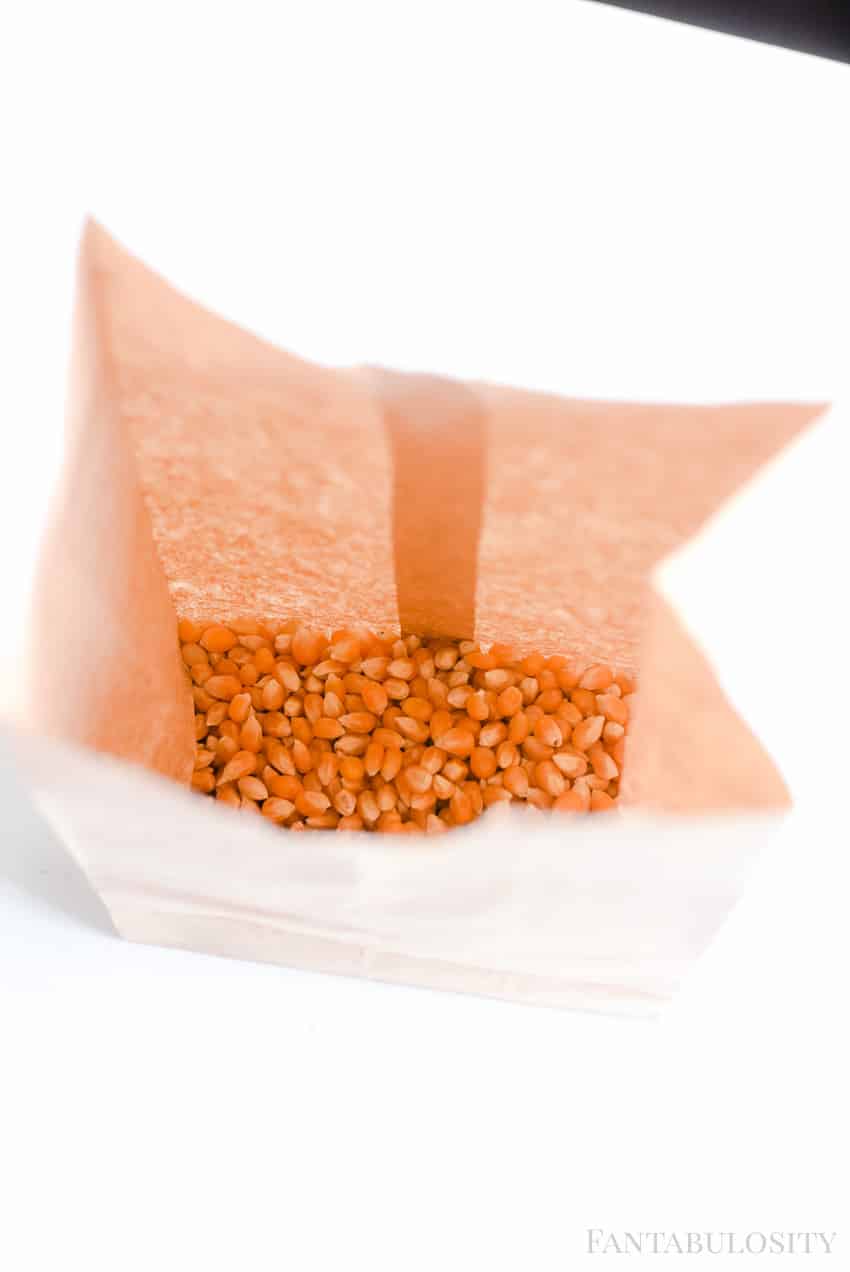 Open the other brown paper lunch bag, and slide the top of the bag over the top of the other, creating a closed package for the popcorn to pop in.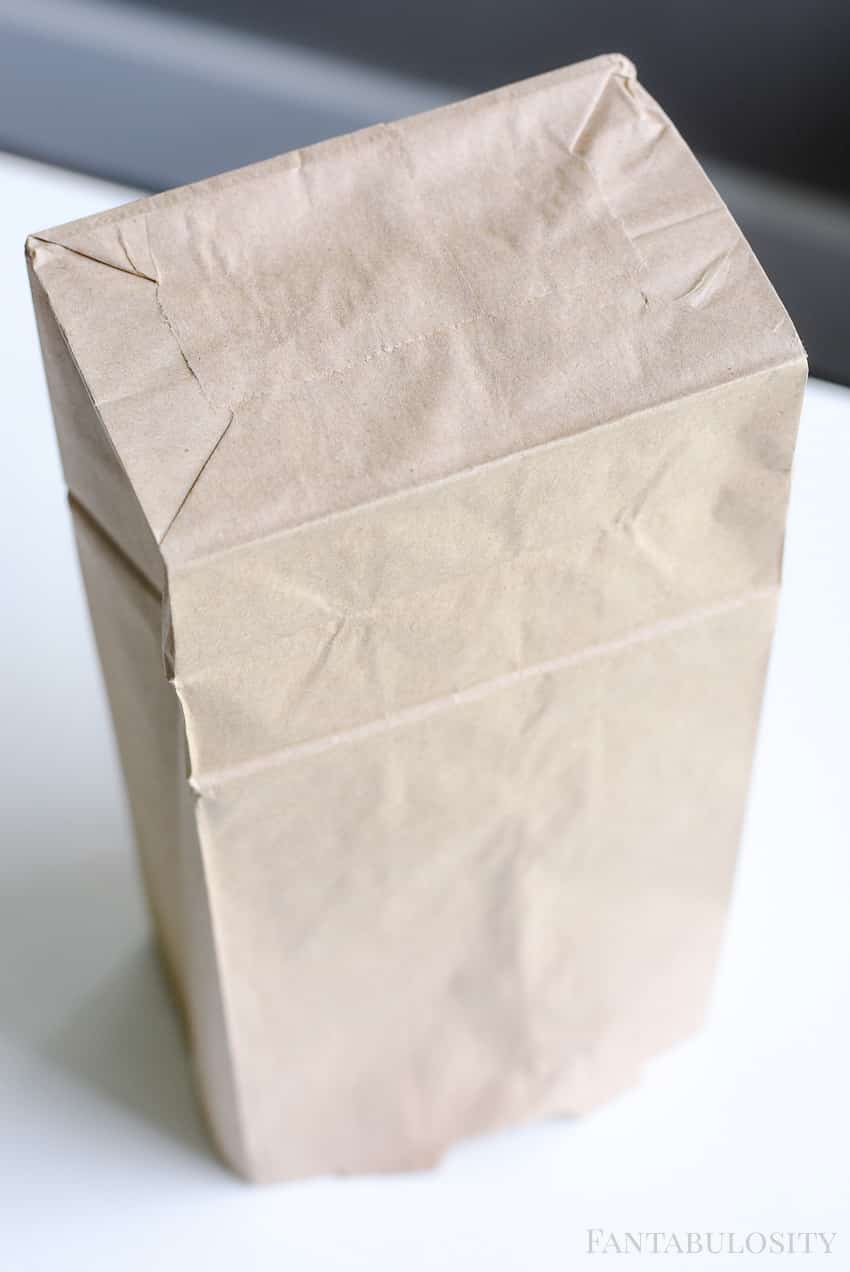 Lay the brown bag on it's side, inside of the microwave and cook.
How long to Cook Popcorn in the Microwave?
We have one of those "popcorn," sensory cook buttons on our microwave, but when prepping this post, I paid attention to the popcorn microwave time, so I could give you a cooking time.
HOWEVER, each microwave setting can be different so the exact time may vary. So I really recommend to start with 3-4 minutes and listen to how the popcorn pops. When you hear it really slowing down, stop the cooking process and pull it out of the microwave. (CAUTION: HOT!!)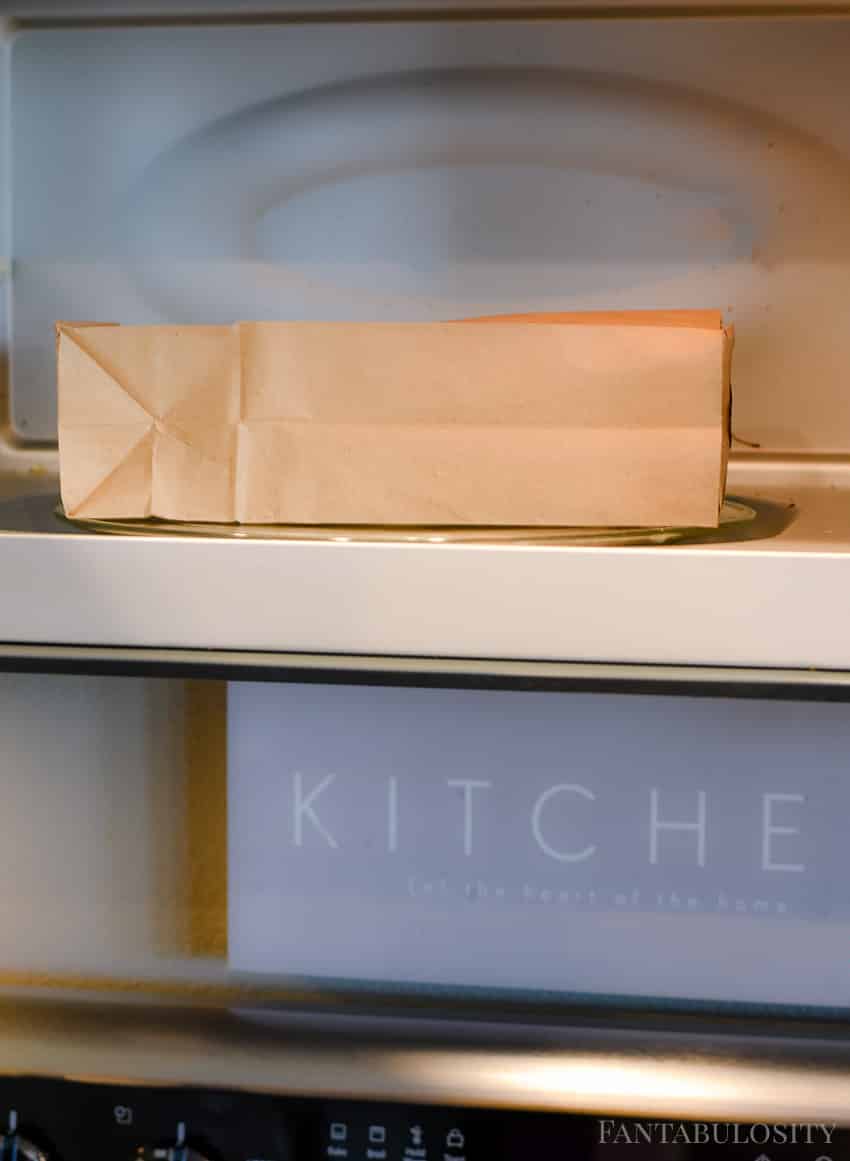 When popcorn is finished…
When the popcorn has stopped popping or the 3-4 minutes is up, simply pull the two bags apart (try to do this over a big bowl, as some popcorn may fall out while separating the two bags).
How to Flavor Microwave Popcorn
After trial and error, we've also figured out our favorite ways to flavor up the popcorn.
Doesn't it drive you nuts when you go to the movies; you sit down in your comfy chair to enjoy the movie, dig in and eat your popcorn… only to find that the popcorn is so bland and nasty after the first layer is gone? (Right, I know that life could be worse. But when that bag of popcorn takes a 1/4 out of my child's college fund, it's pretty disappointing when the flavor is gone before the movie even starts.)
So we figured out a way to make the flavor last, and "STICK," to the popcorn, so we can enjoy every stinking bite… all the way down to the bottom!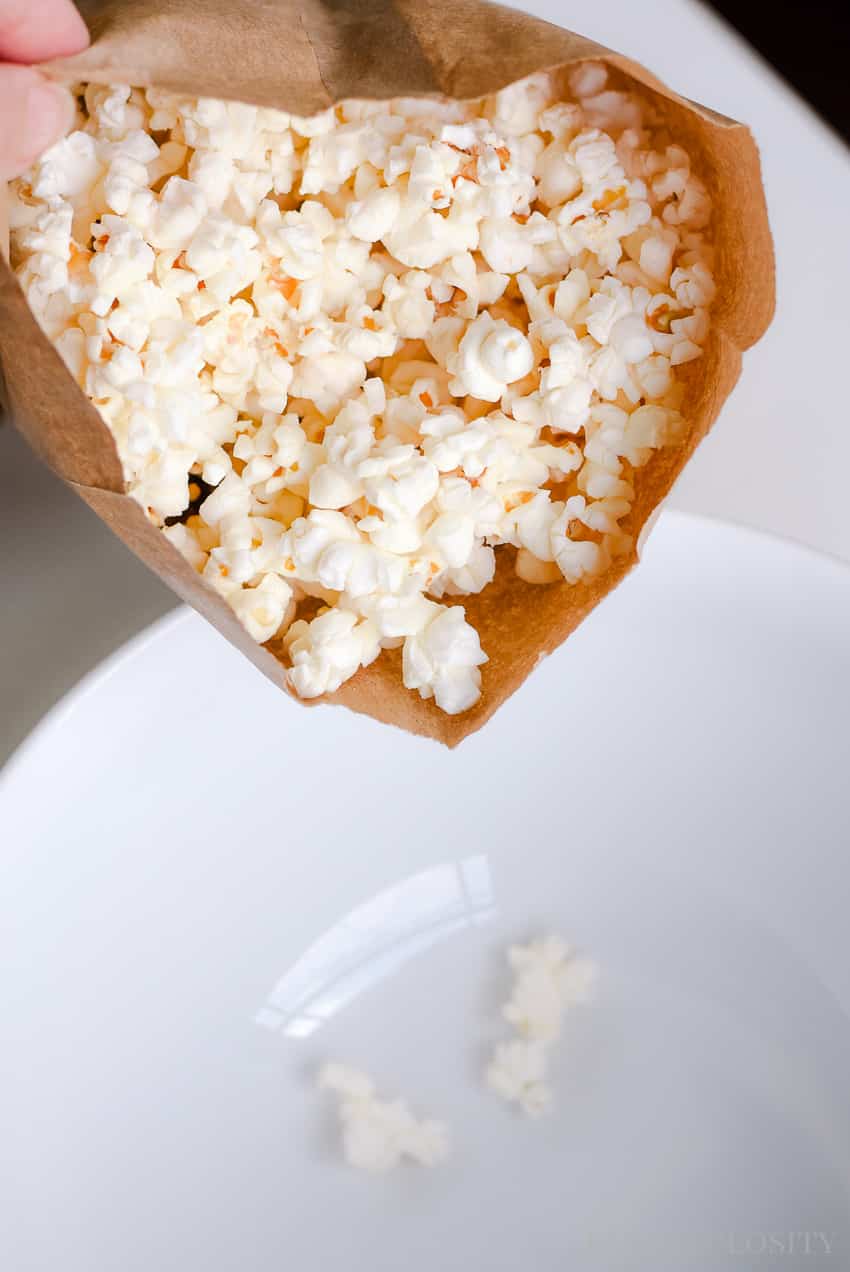 Popcorn Butter and Seasoning
First we put a small layer of the popped popcorn in a large bowl. (So as you're pulling the two bags apart, only pour a small layer of popcorn in the bowl first.)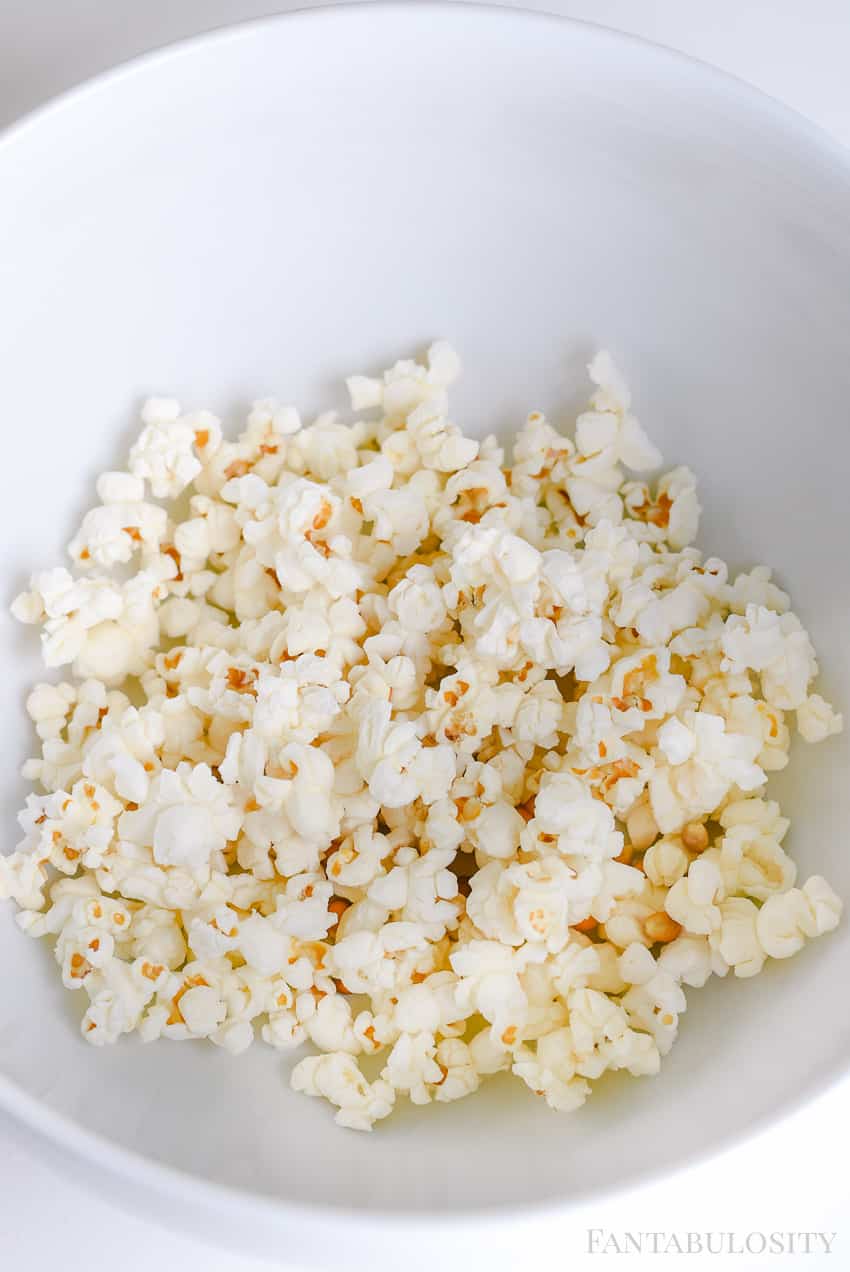 Then grab your favorite popcorn seasoning and sprinkle on a layer, all over the popcorn.
(Our favorite popcorn seasonings, (Kernel Season's flavorings are our favorite and you can usually find them at your local grocery store or online) and we sprinkle layers of this in the order I share next.)
Popcorn Seasoning Ideas
If you don't have specific popcorn seasoning on hand, there are many different ways you can season it! Here are some fun ideas that we've tried as well, or that others love too so feel free to use your favorite topping!
Garlic Salt
Nutritional Yeast
Brown Sugar
Popcorn Salt
Garlic Powder
Seasoning Salt
Kosher Salt
Fresh rosemary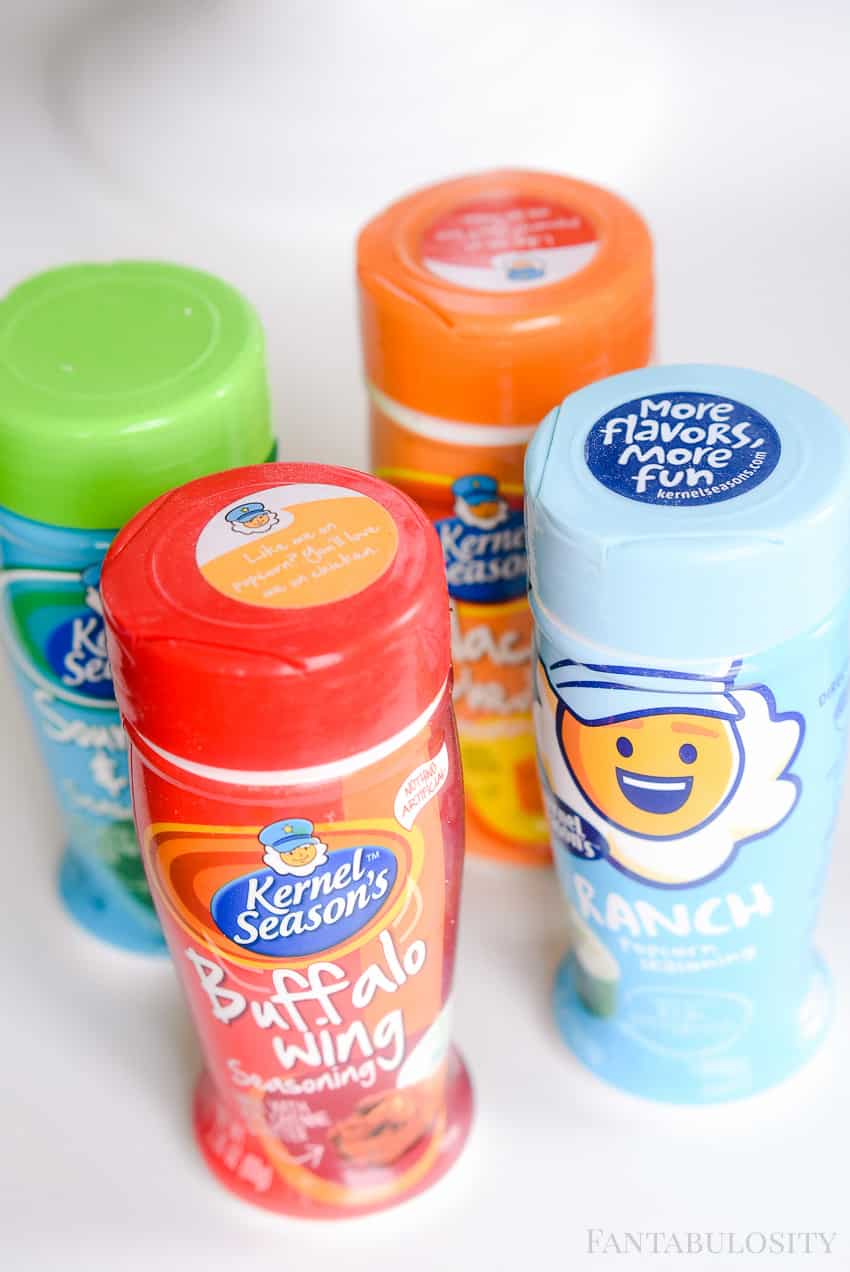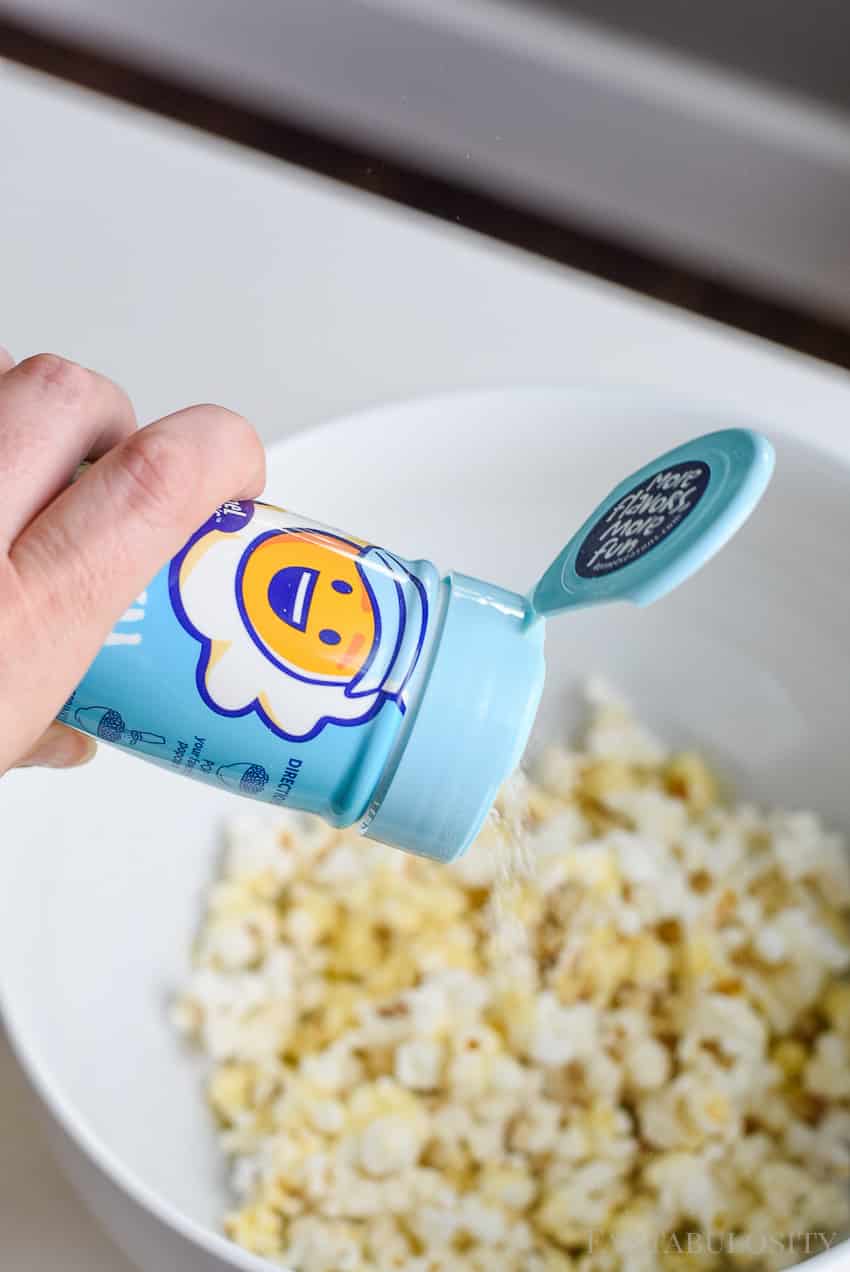 Then, we grab the Orville Redenbacher's butter flavor topping, (also our favorite, and sometimes called "fake butter") and drizzle a layer of butter (as much butter as you prefer) on top of the seasonings. You can also use melted butter!
Next, we sprinkle another layer of seasoning. (Sometimes mixing up the flavors for a bit of fun!)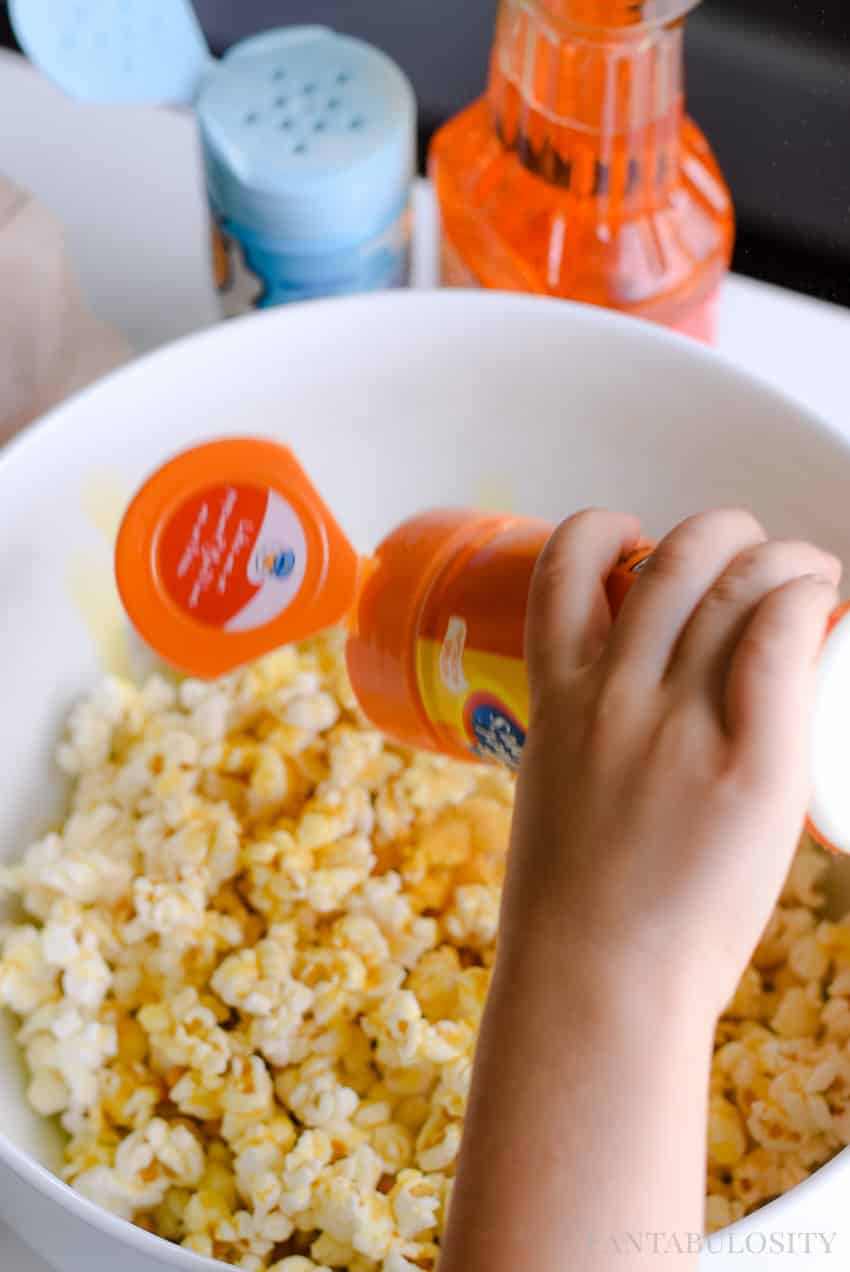 Then it's time for another small layer of popcorn…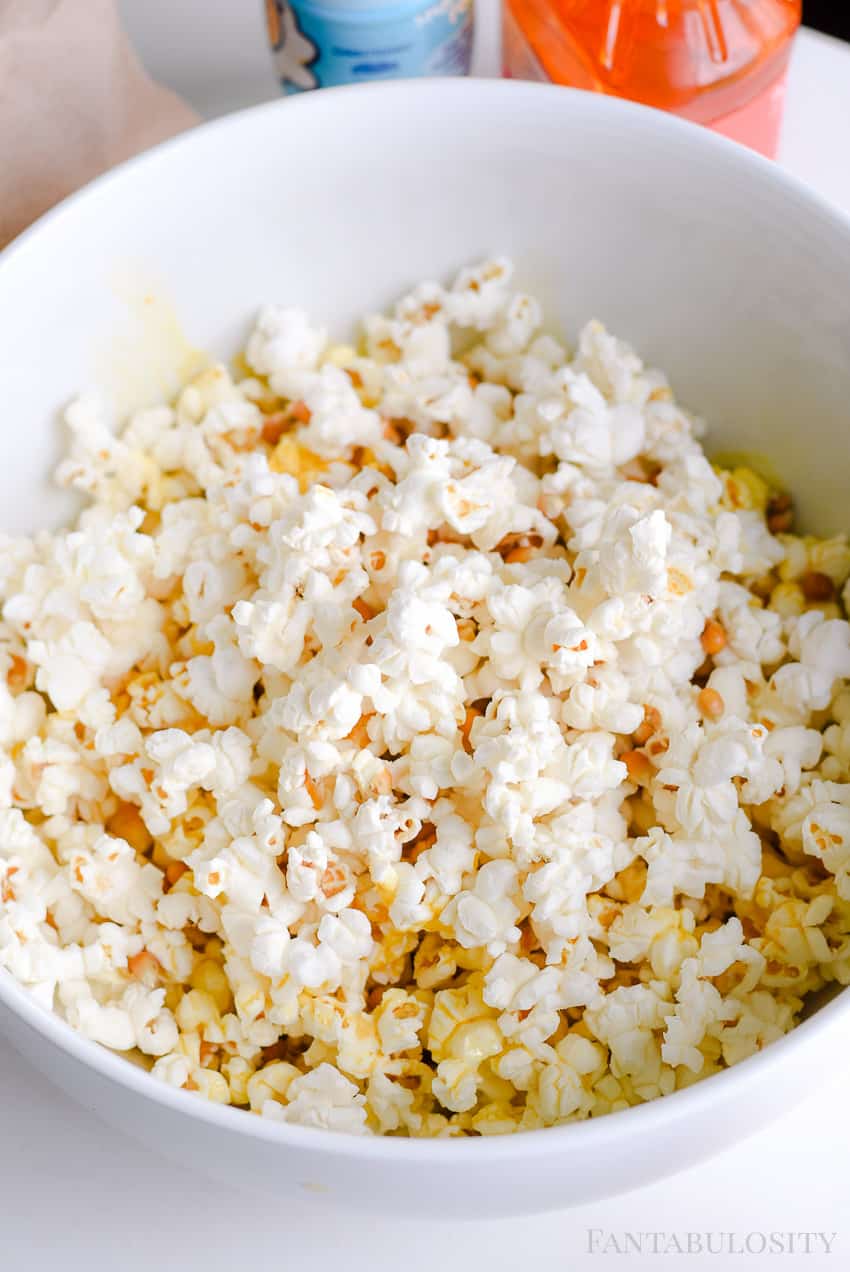 Then repeat the seasoning process! So here's the order in how we season and make the microwave popcorn better!
Layer of popcorn
Season with favorite seasoning (this could be salt or other fun flavors like we use!)
Drizzle of butter
More seasoning
Another layer of popcorn
Repeat with #2-#5 until all popcorn has been seasoned!
Serve Right Away
For best results, fresh popcorn has the best flavor if you eat it right away. However, we've been known to make a big batch and have some leftover. So once it's cooled off, we store it in an airtight container and snack on it the next day!
It does have a different texture but if I'm being honest… it's actually still REALLY good the next day!
We're the "Popcorn People"
Now, after perfecting the homemade microwave popcorn recipe, we even have family asking for it when they come over because it has become a favorite snack food.
So the next time you want popcorn, I hope you give this a try! Let me know how you like it! You may just be hooked like we are!
📖 Recipe
Homemade Popcorn in the Microwave
How to Make Homemade Popcorn in the Microwave: A quick and easy way to pop microwave popcorn, without oil, in a brown bag, and it's ready in minutes!
Ingredients
2

brown paper bags

1/2

cup

uncooked popcorn kernels

We use Orville Redenbacher Corn or even off-brand yellow popping corn.

Popcorn Seasoning

We LOVE Kernel Season's

Popcorn butter topping

We LOVE Orville Redenbacher's
Instructions
Open one brown paper bag, and pour in the cup of kernels.

Using the other brown paper bag, open it up and slide it down on top of the other, creating an enclosed bag for it to pop in.

Place the bag on it's side in the microwave and cook for 3-4 minutes, listening for the kernels to slow down.

NOTE: Each microwave is different and cooking times may vary. We use our popcorn sensing button, and it pops for about 3 minutes.

Remove popcorn from microwave, and gently pull the two bags apart from one another.

Caution: HOT!!

Pour one layer of the popcorn in to a large bowl.

Sprinkle with popcorn seasoning desired

Then drizzle popcorn butter on top

Repeat with another layer of seasoning.

Add another layer of popcorn, and repeat the seasoning process until all of the popcorn has been seasoned.
Nutrition
Serving:
3
cups
|
Calories:
26
kcal
|
Carbohydrates:
5
g
|
Protein:
1
g
|
Fat:
1
g
|
Saturated Fat:
1
g
|
Sodium:
1
mg
|
Potassium:
19
mg
|
Fiber:
1
g
|
Sugar:
1
g
|
Calcium:
1
mg
|
Iron:
1
mg
Nutritional information is based on third-party calculations and should be considered estimates. Actual nutritional content will vary with brands used, measuring methods, portion sizes and more.