July 2017 Trunk Club Try-On Video + Photos — It's my favorite Trunk yet, and it's full of pastels, ruffles and florals. It's my favorite review yet of Nordstrom and J.Crew finds!
July 2017 Trunk Club Review
Well it's by far, without any doubt, my favorite Trunk Club shipment yet. My stylist Melissa gets me, and is totally getting in trouble for sending me so many good finds in this July trunk. (I know, she can't win, can she?)
If you missed the unboxing video of this months trunk, you can see that here, so you can catch up with some of the items I talk about in this video!
Trunk Club Video
Trunk Club Photos
Photo Alert: So the photos I took of the items this month are not the best. I used my iphone (and this poor thing is so cracked… has been dropped in my parents pond while fishing, and has been used as a toy for my kids for a few years now. It's high time I get a new one.) But it was super easy to just use the phone for these today, instead of trying to hold my super heavy DSLR up to take a photo of the outfit. But I totally regret it after looking at the photos afterwards. So I'm hoping they will be okay for you to see! Besides, I think most of you enjoy watching the videos more anyway, yes?
But feel free to pin these photos to your Pinterest fashion board, so your stylist can see the pieces that you want in a future trunk!
Bardot Embroidered Top + Weekend Dree Crop Flare Jeans
Buy top HERE // Buy jeans HERE //Buy Target sandals HERE
Ruffle-front top
Buy top HERE
Scalloped Faux Leather Tote + 'Gigi' Sandal
Buy tote HERE // Buy sandals HERE
The tote is currently 50% off in ivory and black, at the time of this post!! Yay!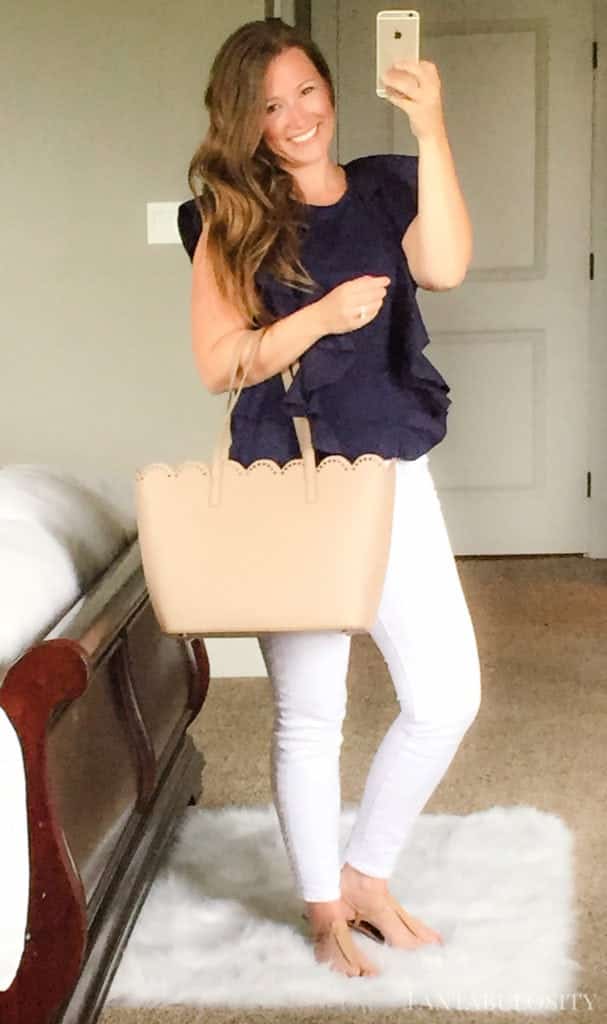 Tiered Ruffle Tank
Buy ruffle tiered tank HERE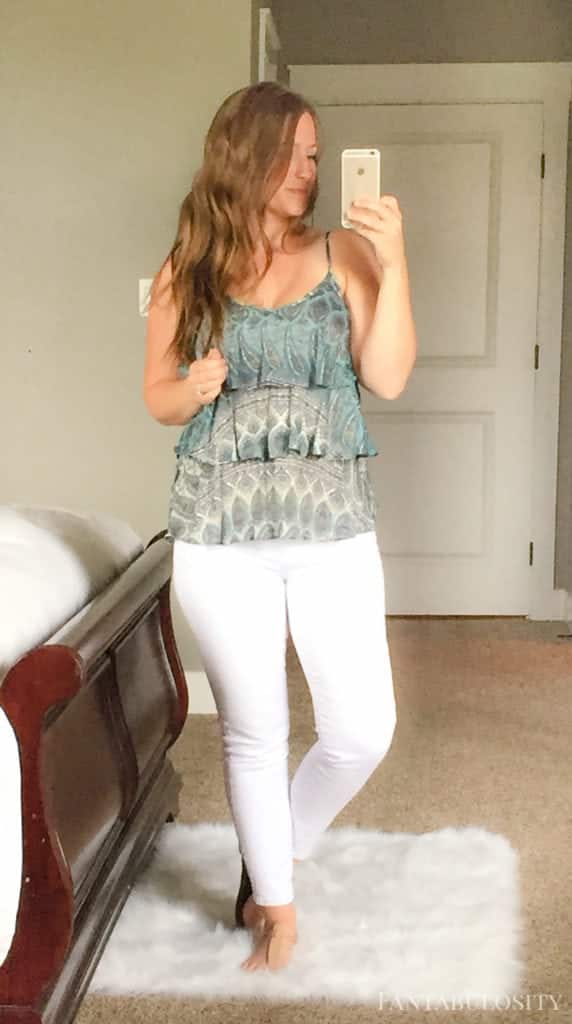 Short Sleeve Crewneck Tee
Buy tee HERE
'Easy' Crepe Blazer
Buy blazer in white HERE
Ruffle Wrap Dress
Buy dress HERE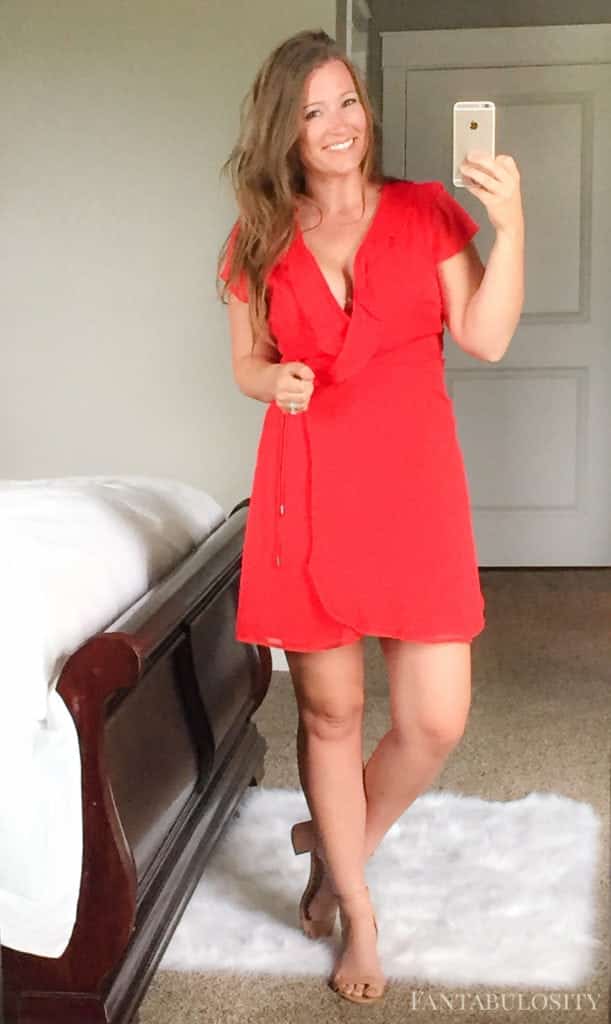 Ruffle Minidress
Buy minidress HERE
Try Trunk Cub Too:
Do you want to try Trunk Club too? I have a referral link, but please don't feel like you have to use it! You can visit TrunkClub.com the same way!
My Referral Link: Fantabulosity Trunk Club Referral Link