Lemonade Stand Ideas: What kid wouldn't LOVE to have this to sell lemonade? With this easy tutorial, your kids can have a lemonade stand to use and reuse for years to come! 
DIY Lemonade Stand Ideas
I'm a bit excited to show you this. It's been on my "to-do," list for over a year, and crafting the lemonade stand for the kids, FINALLY happened. I first found a lemonade stand tutorial on Pinterest, and knew I wanted to make it for my kiddos. I immediately bought the supplies, but then they sat in my basement for.ever.
It wasn't until my friend came over one day, and said, "JESSICA… it's time. Let's finally put this thing together." Shockingly, it didn't take long at all, and my kids LOVE it.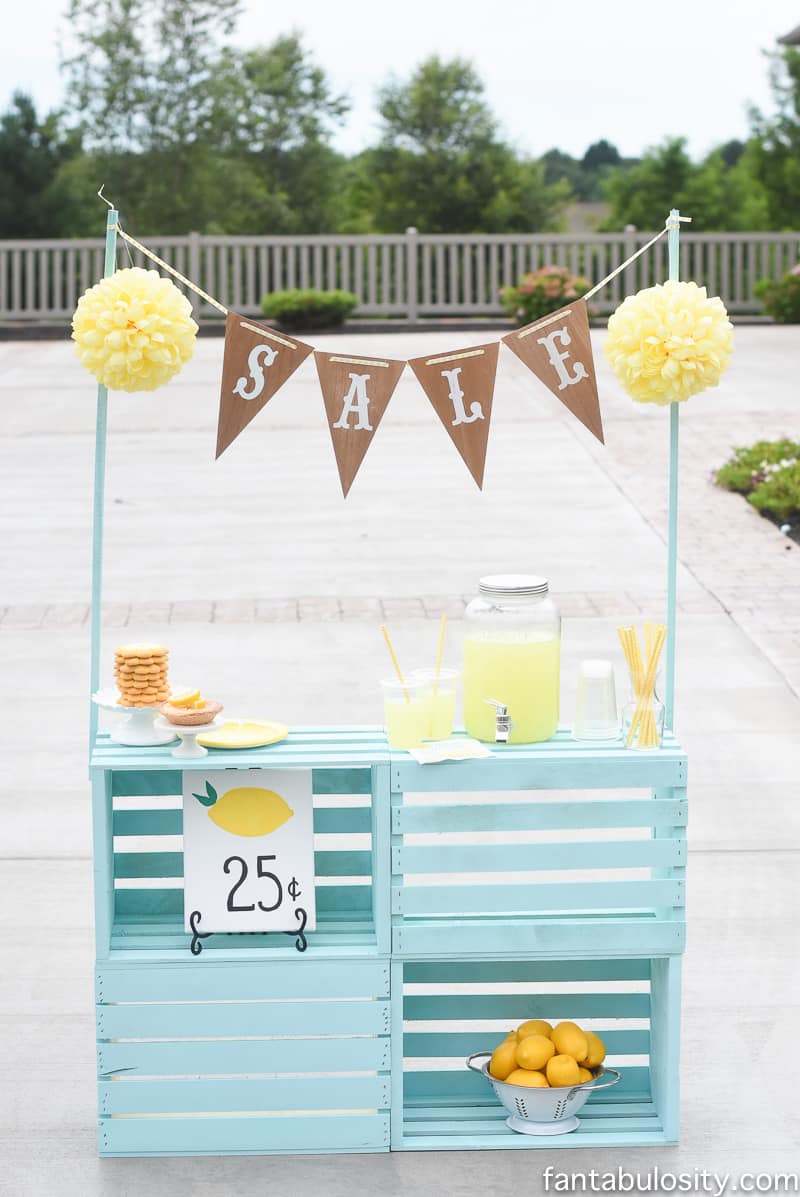 Lemonade Stand Tutorial
Now I totally can not take all of the credit for this lemonade stand. My crafty friend helped me put this together, so I want to make sure she gets the handy-man award for this one!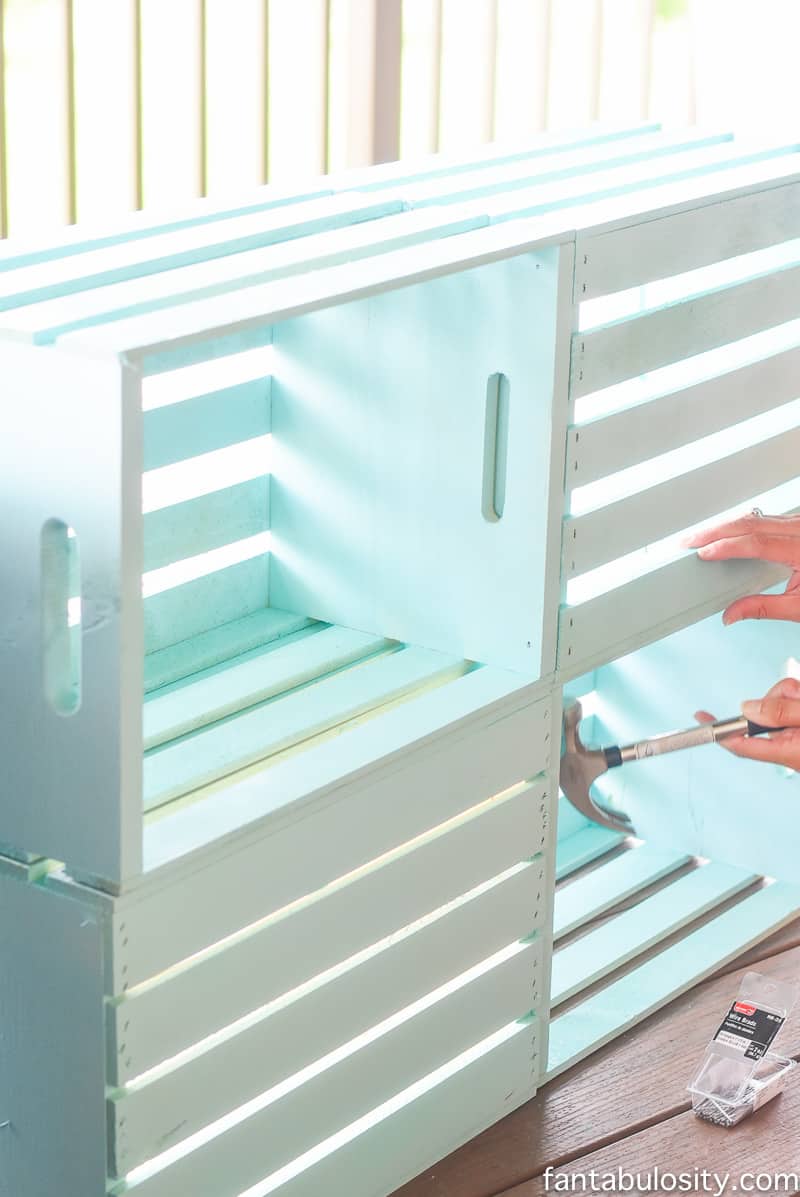 I bought four wooden crates from Walmart, and spray painted them with aqua spray paint. After the paint dried, we stacked two of them side by side, to nail them all together.
With a hammer and nails, we connected the crates together. The nails we used above worked for some areas, but needed bigger nails for the thicker sections.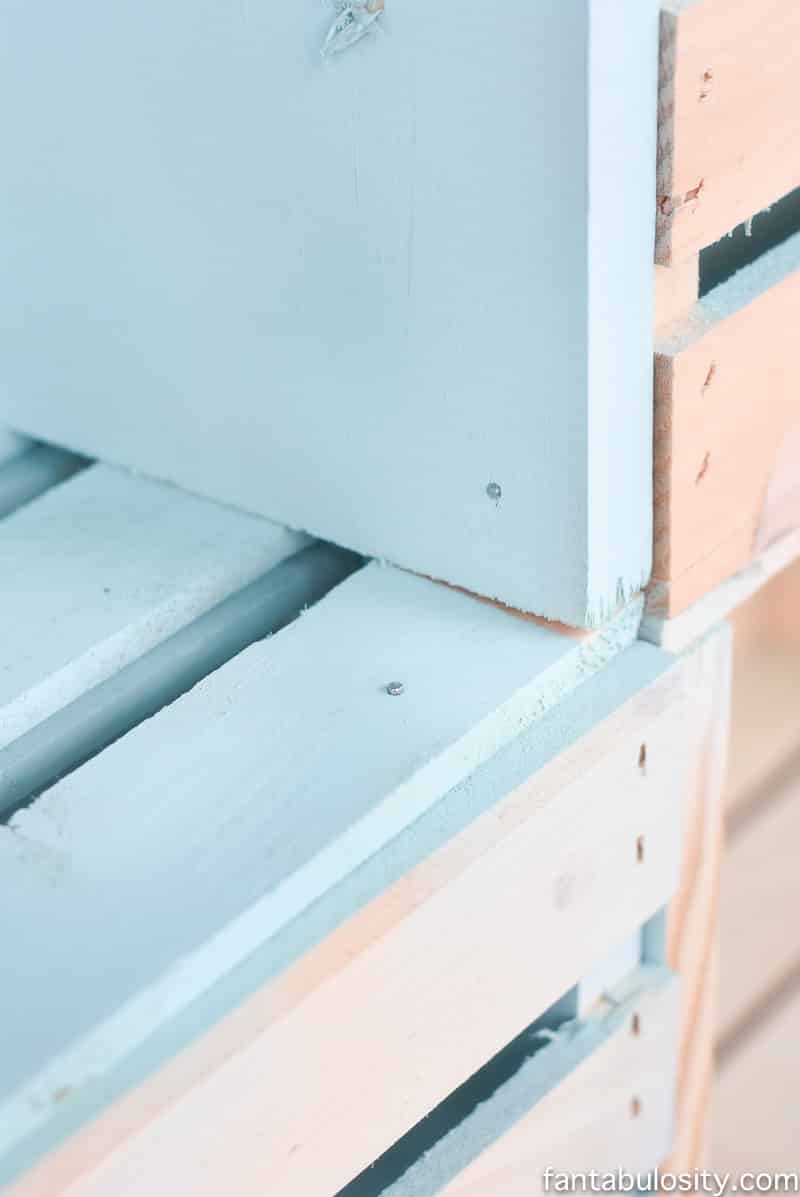 Connect the four boxes, by nailing all of the corners where they connect.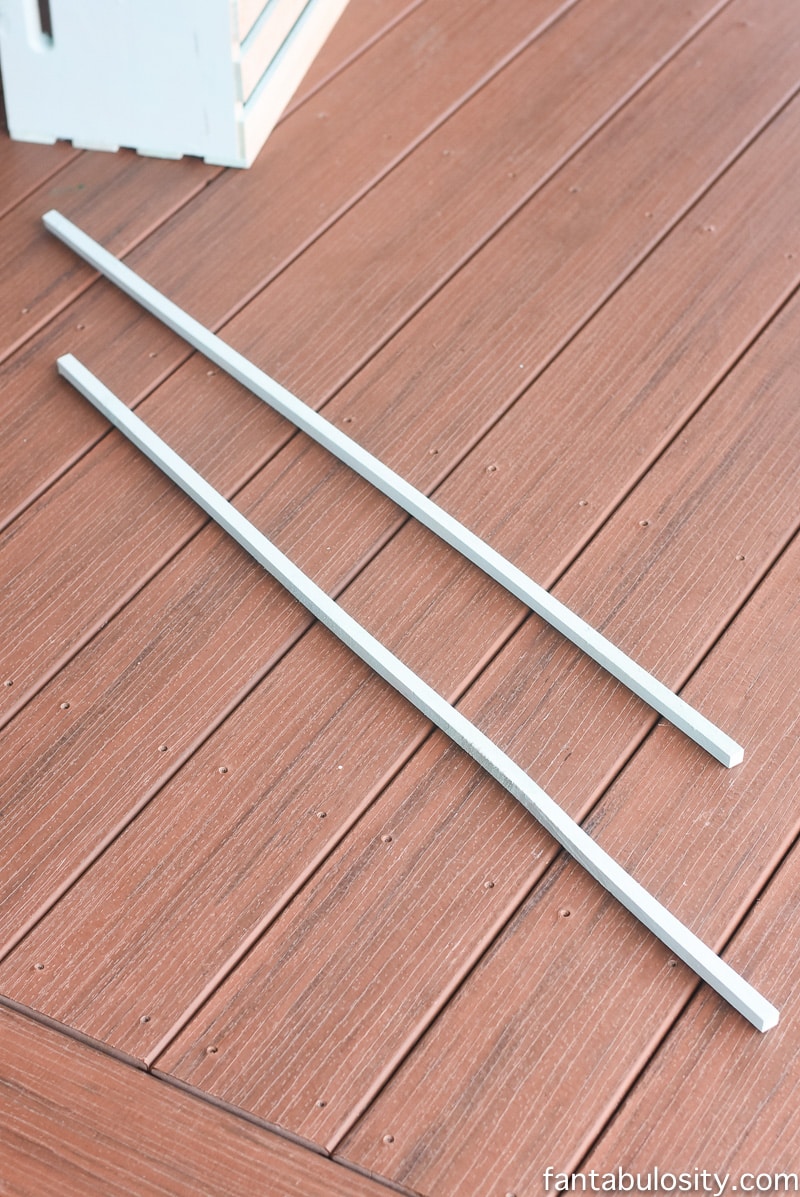 We found two wooden rods at Hobby Lobby, and knew they'd be perfect to hold the banner up above the stand when it was all together. We spray painted those to match the crates.
There are a few different rod sizes available, but we chose the length that would be tall enough that my kids could still see under it, after the pendents were attached. See below.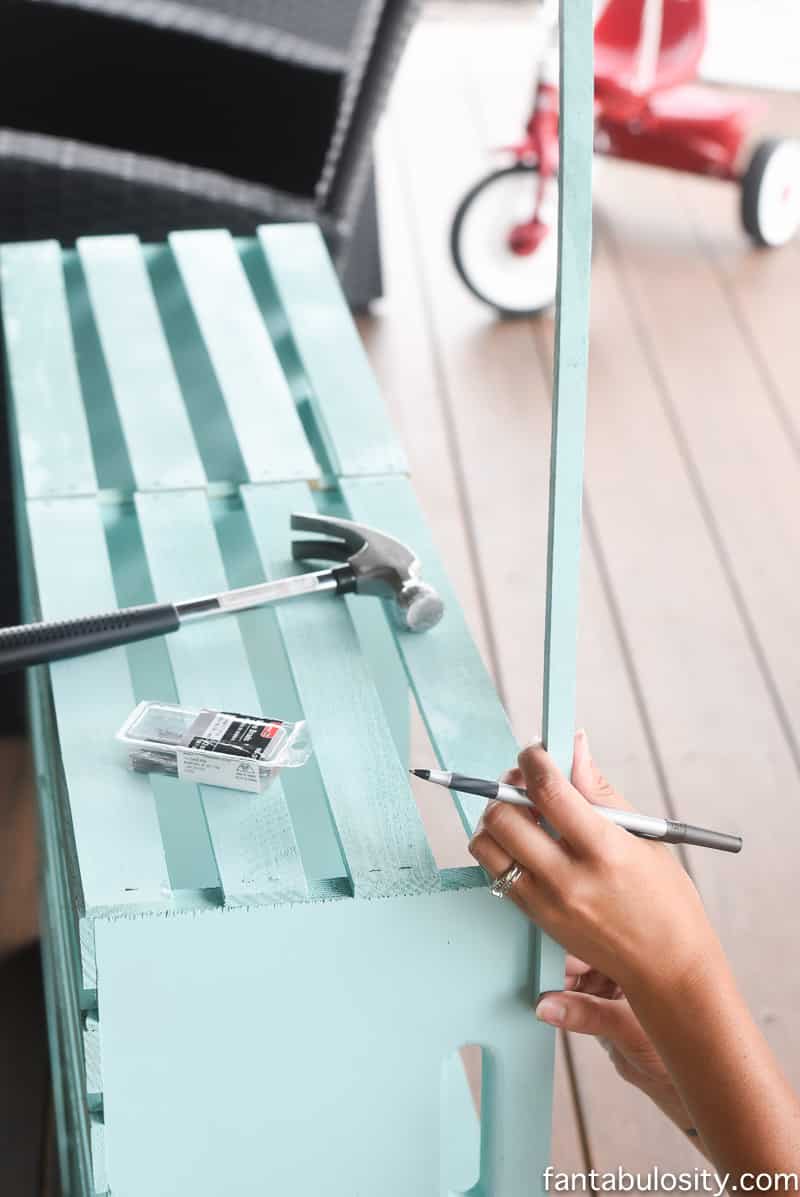 We then hammered on the rods, (one on each side), on the back of the crates.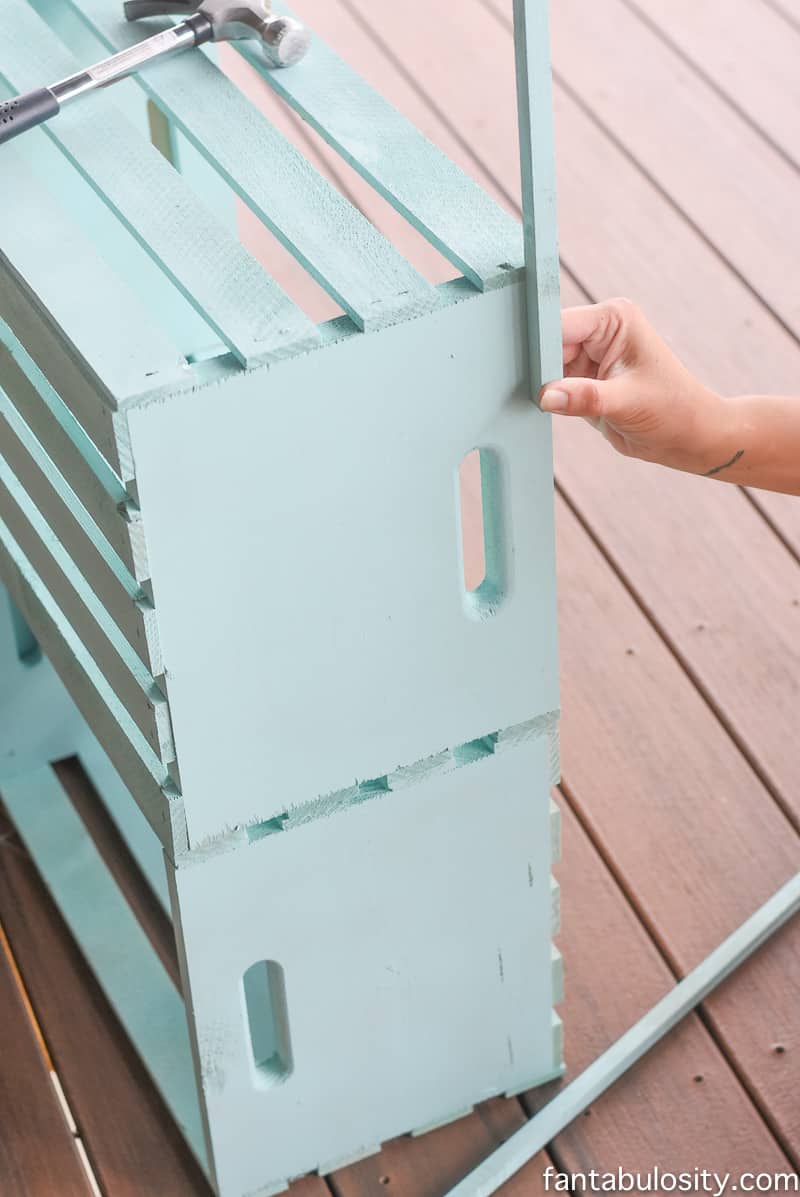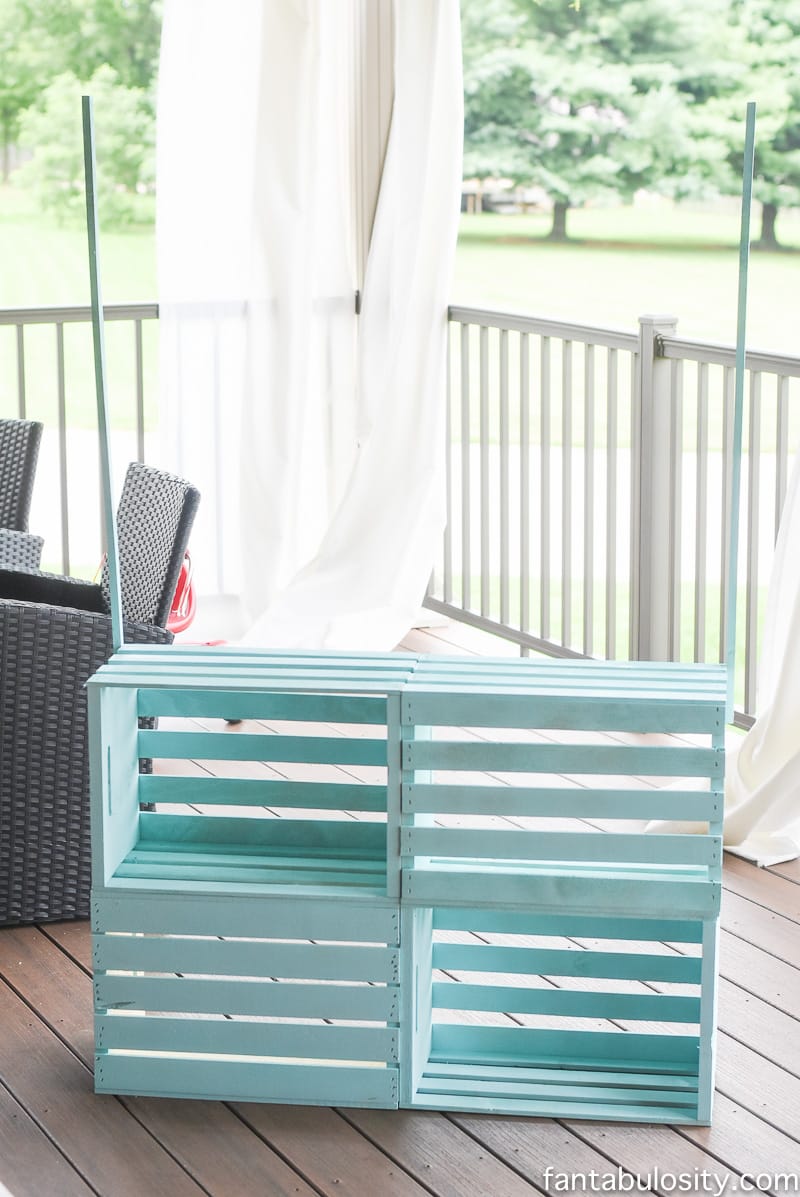 Yay! That part was DONE! (Yes, the rods are a little crooked, but as it turns out…that's because they were crooked when we bought them. (So check them before leaving the store.)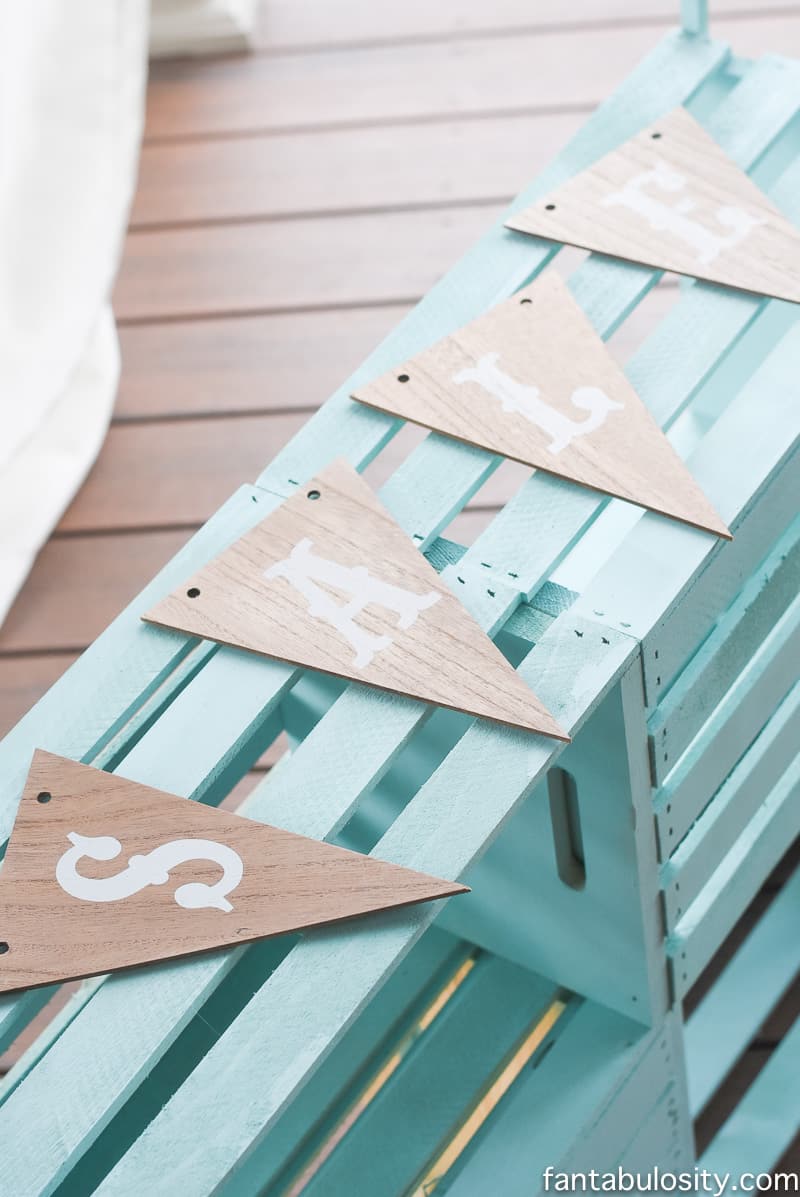 I found the CUTEST wooden pendents at Hobby Lobby, on sale, and they went PERFECTLY with the stand. The hardest part was deciding what to spell, and "Sale," was my favorite phrase, in case we want to sell something different on our "stand," one day!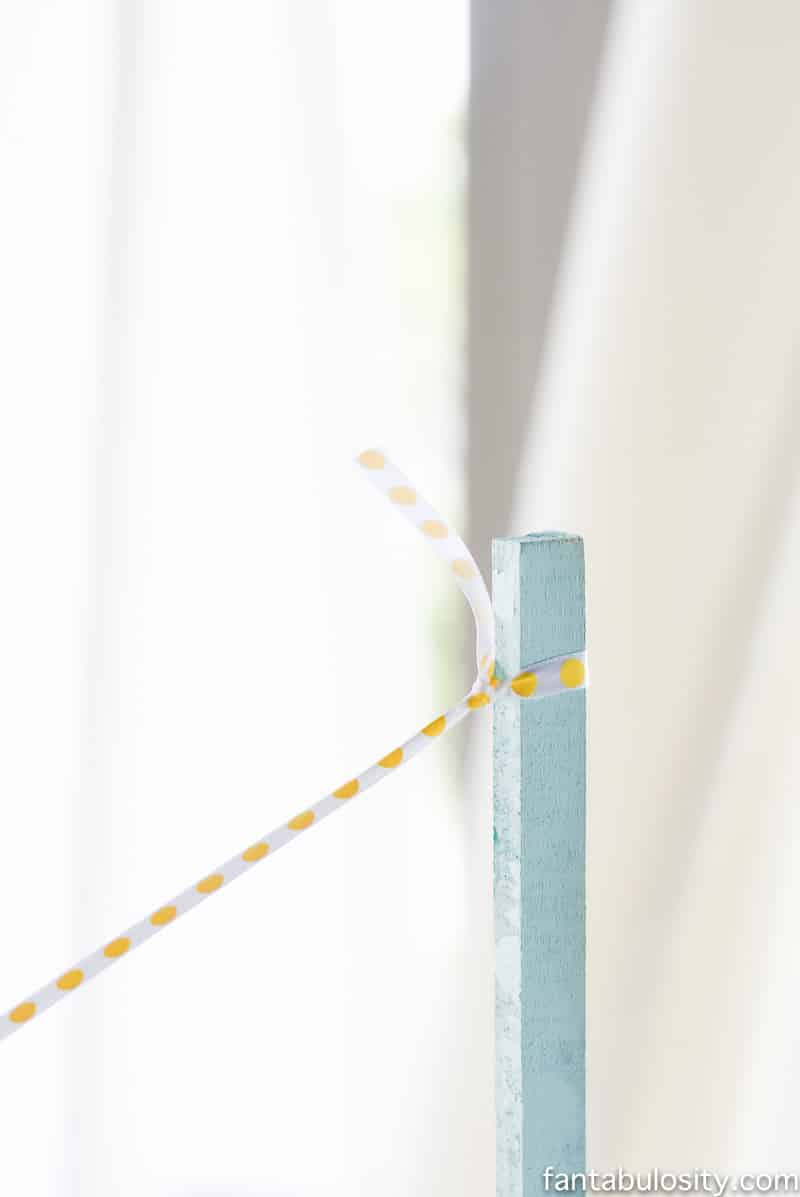 Using ribbon, we simply threaded each pendent on, and tied the ribbon around each rod.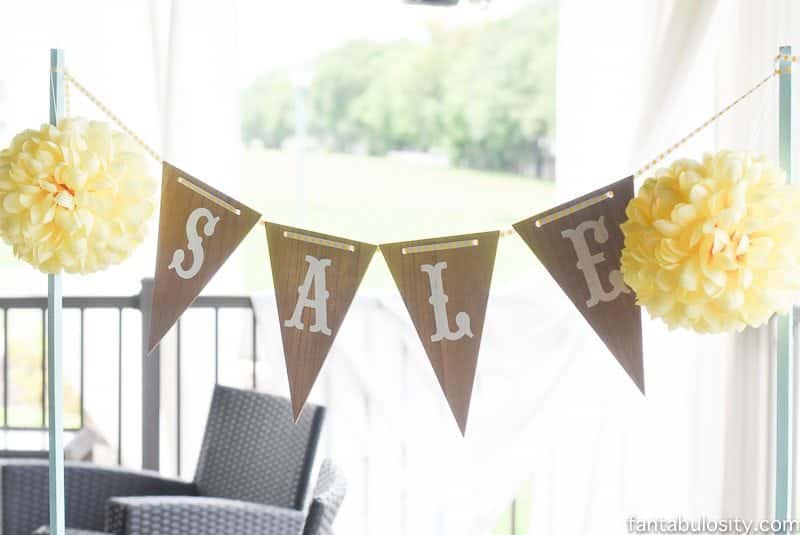 I may, or may not have found the cutest yellow "poms," at Hobby Lobby too, and thought they HAD to be included.
The lemonade stand is complete! Now… when the boys are ready to have a "sale," we just pull it out of the garage and it's ready to go! See what all we included on our lemonade stand, on the first day of business….
Open for Business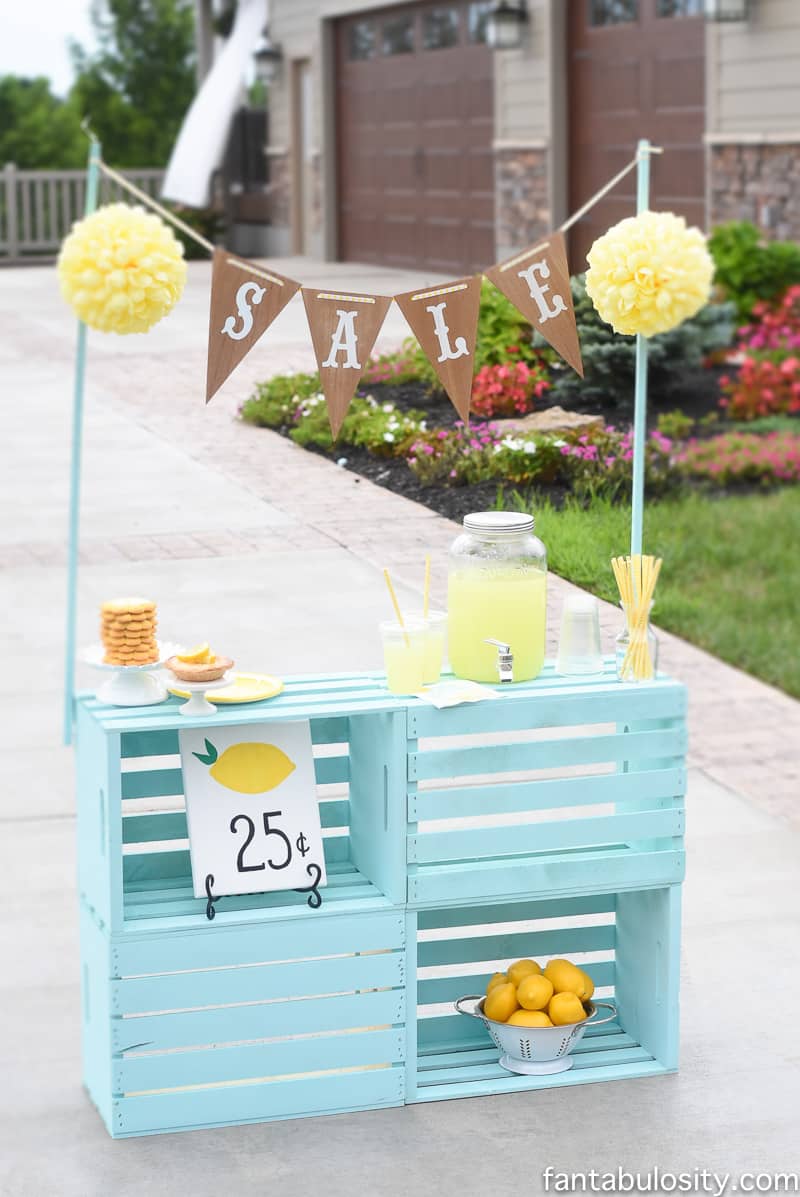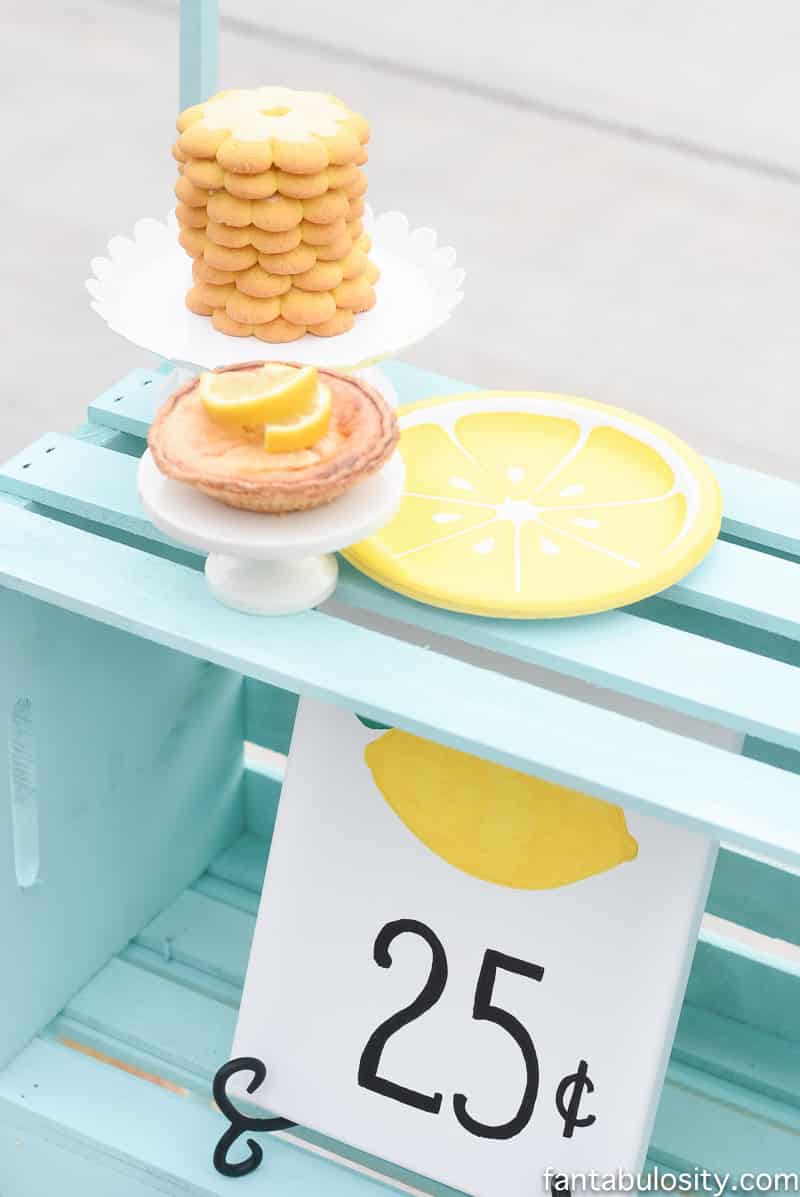 • Lemon Cookies
• Mini Lemon Pies
• Lemon plates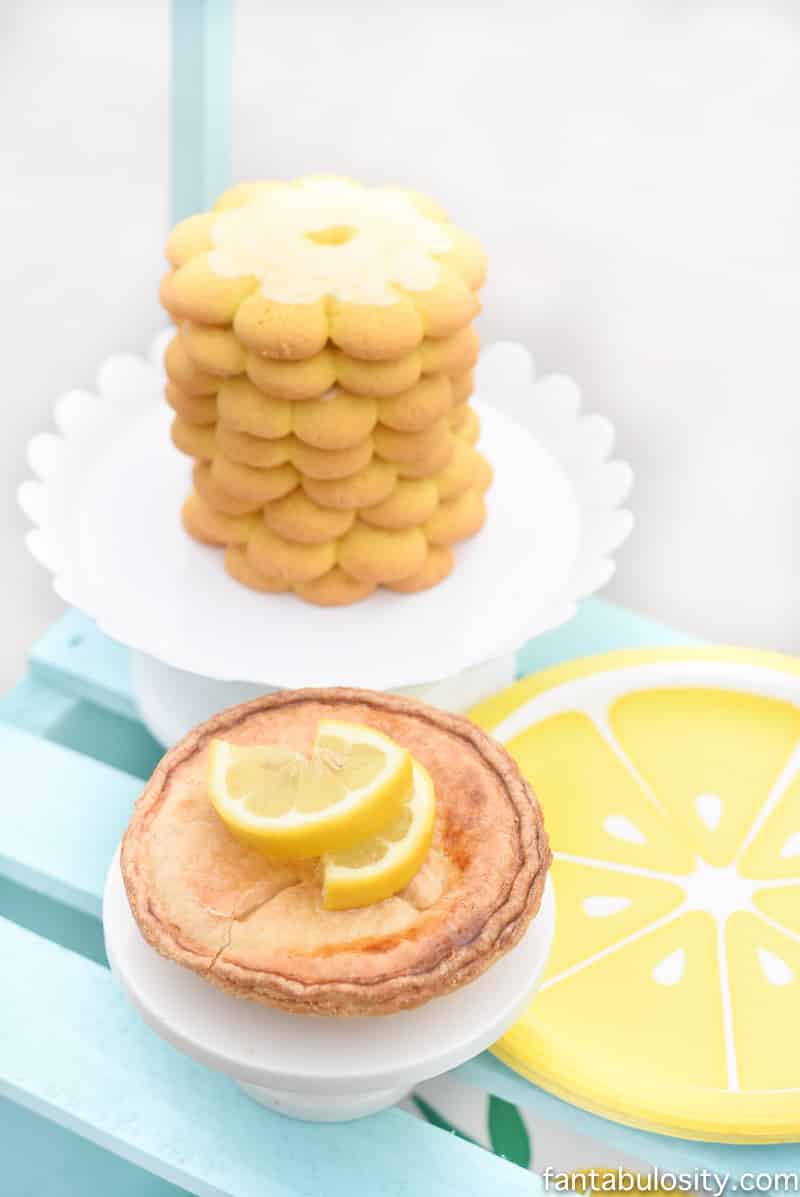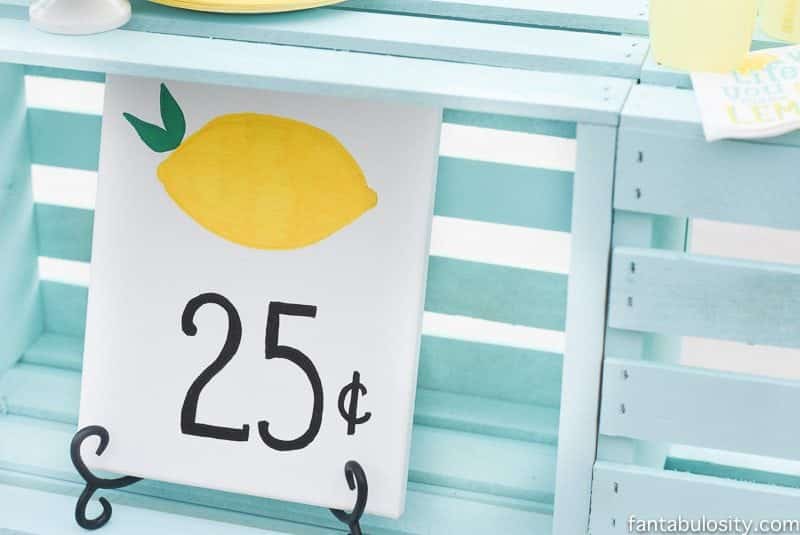 • Price sign. (We made our own using a white canvas.)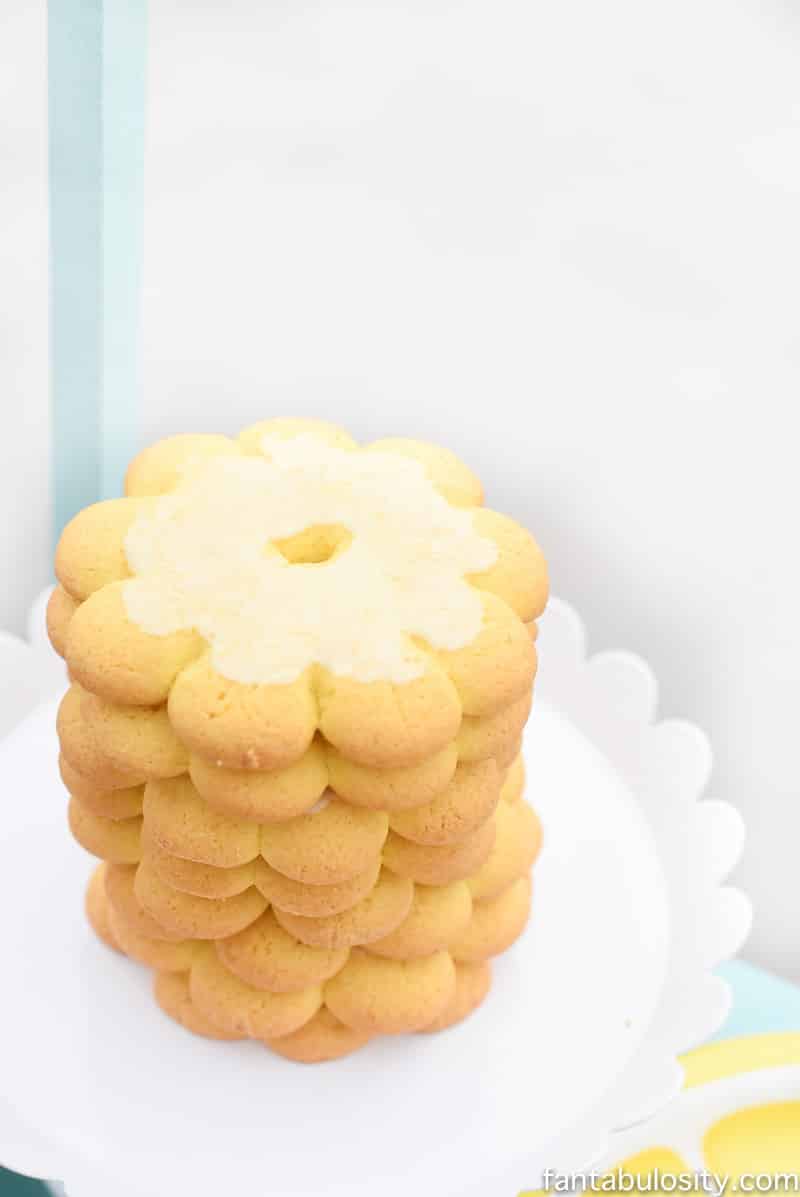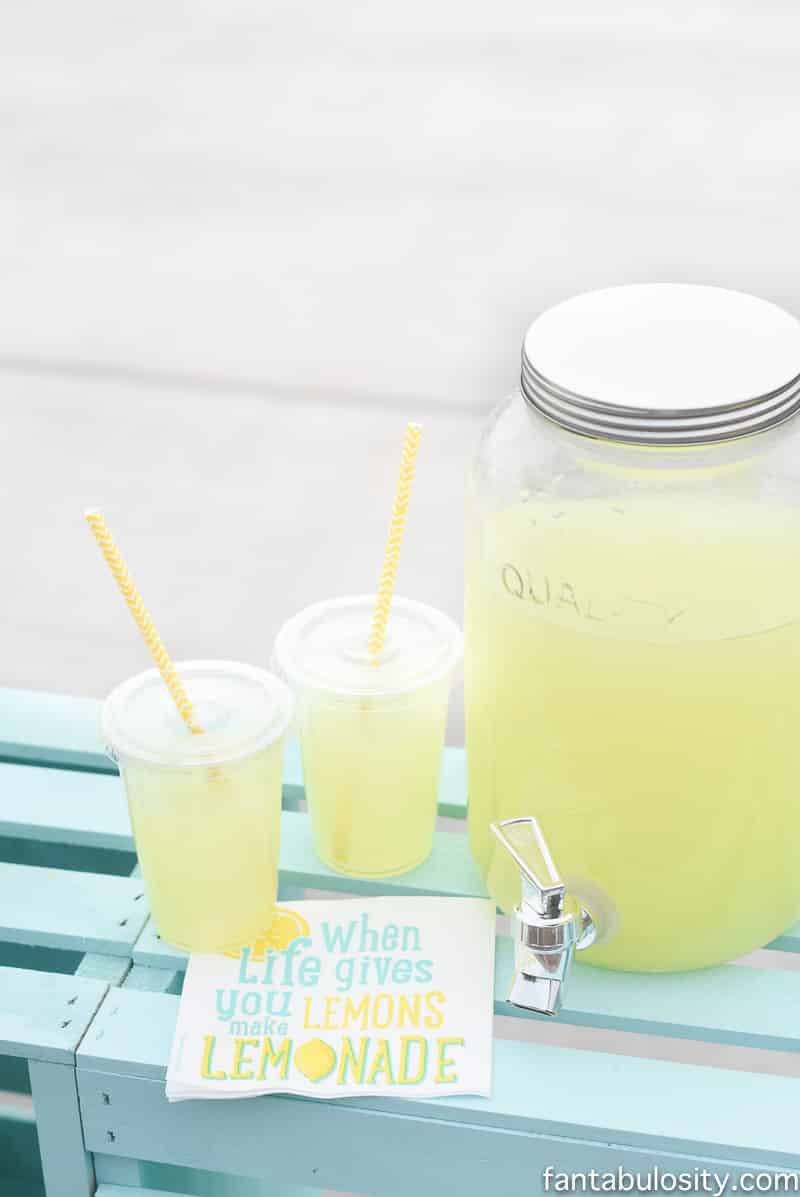 • Plastic kid-size tumblers (Buy HERE) I love using these for any kid-outing too!
• Fun paper straws (Buy HERE) I may have an obsession with these, and have them in every color.
• Beverage Dispenser (Buy Similar HERE)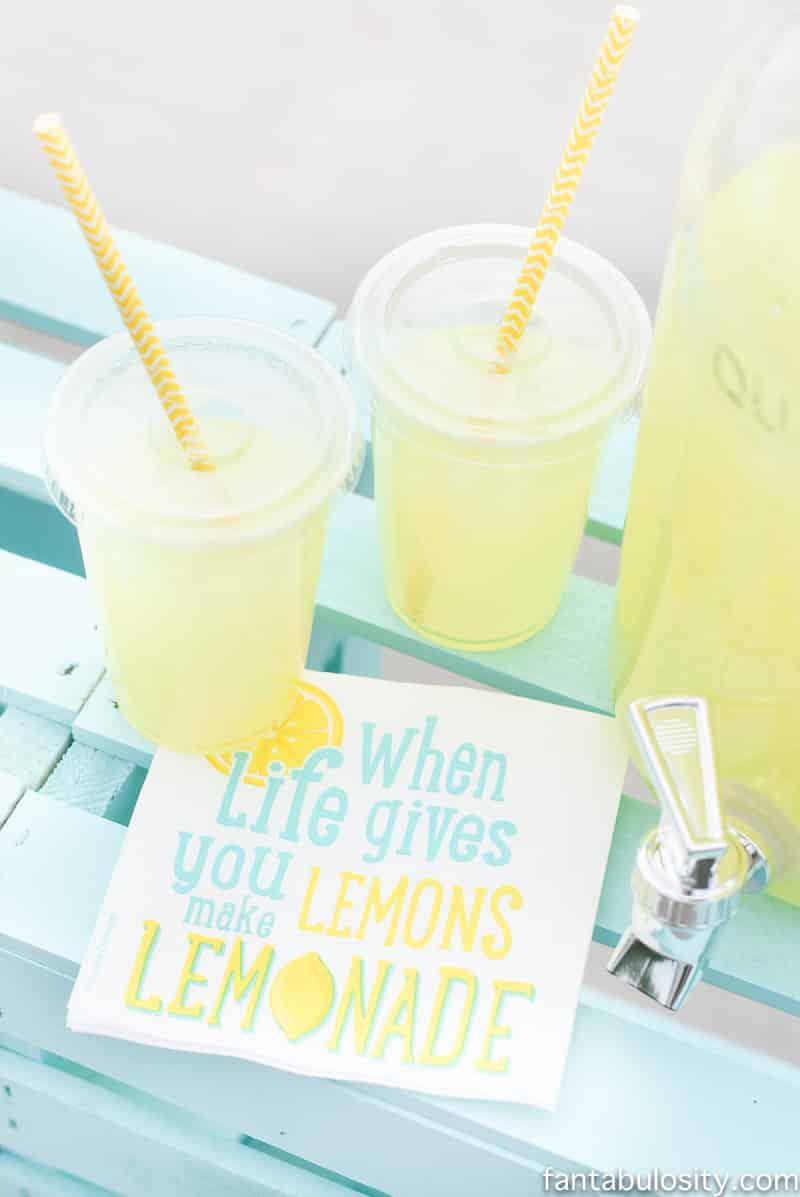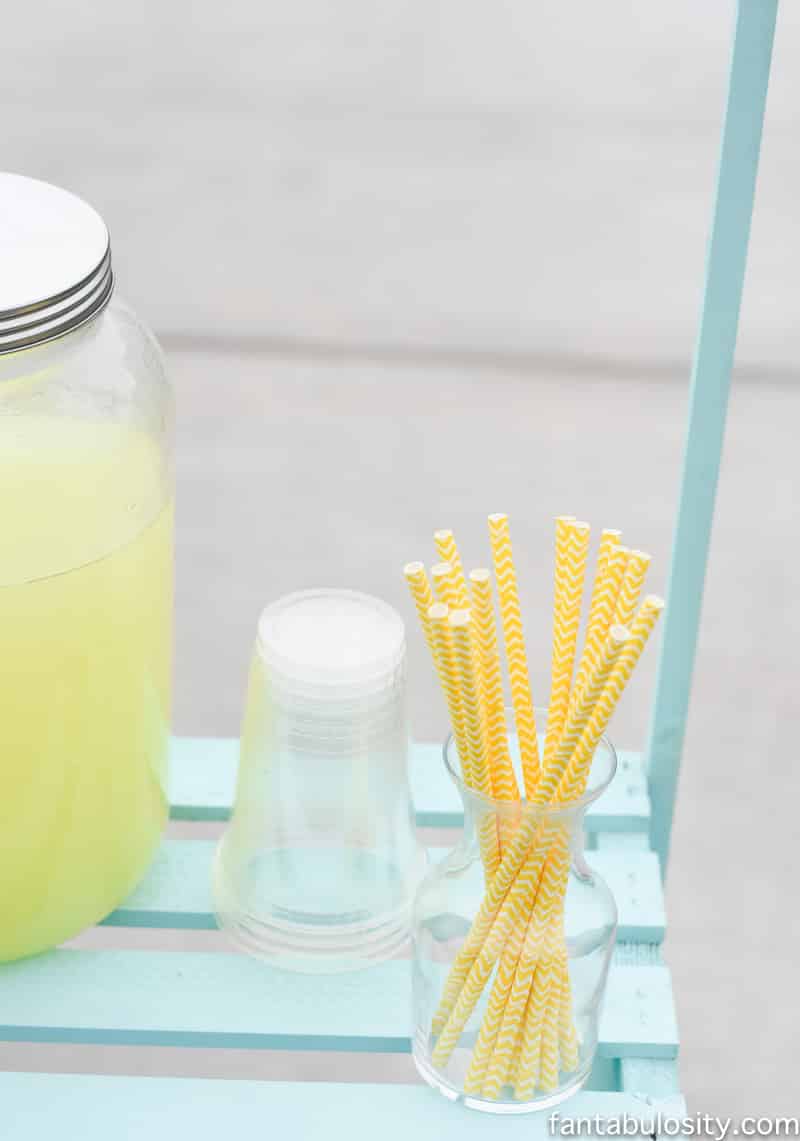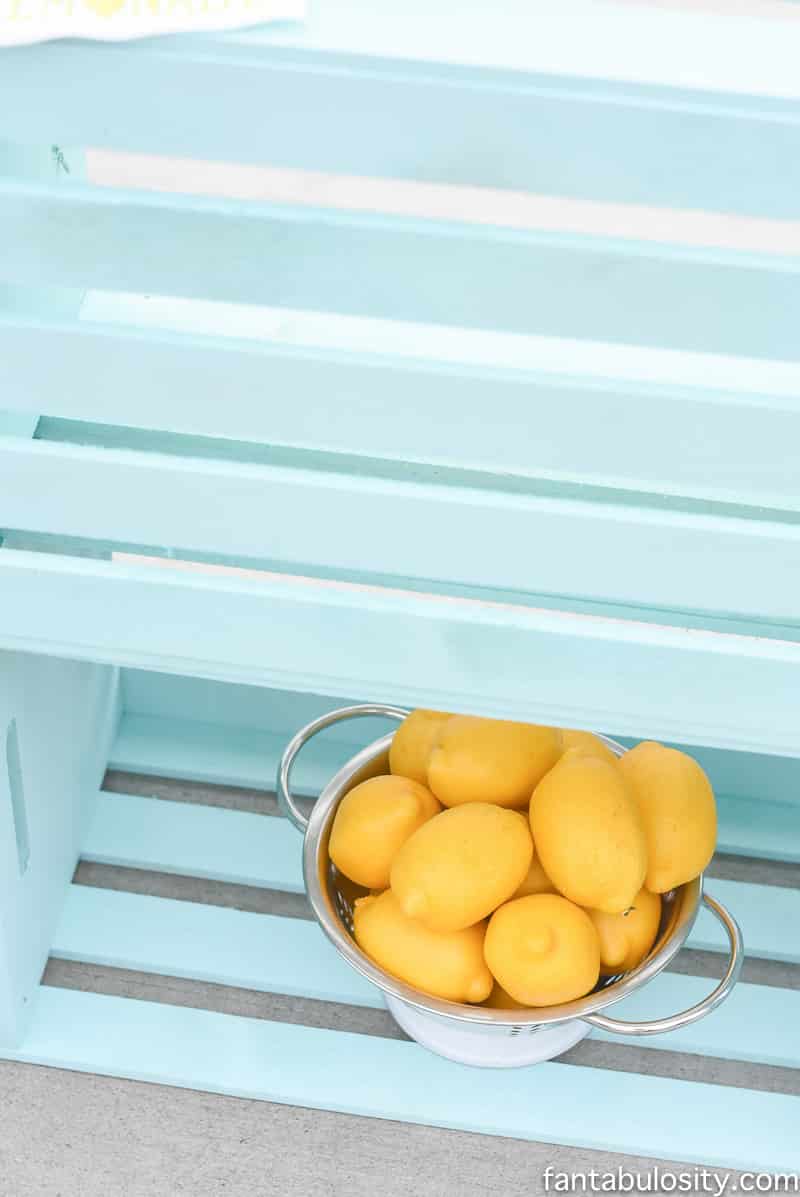 I always have a colander on my kitchen counter full of lemons, and it made it's way out for some lemonade stand decoration! Buy fake lemons HERE!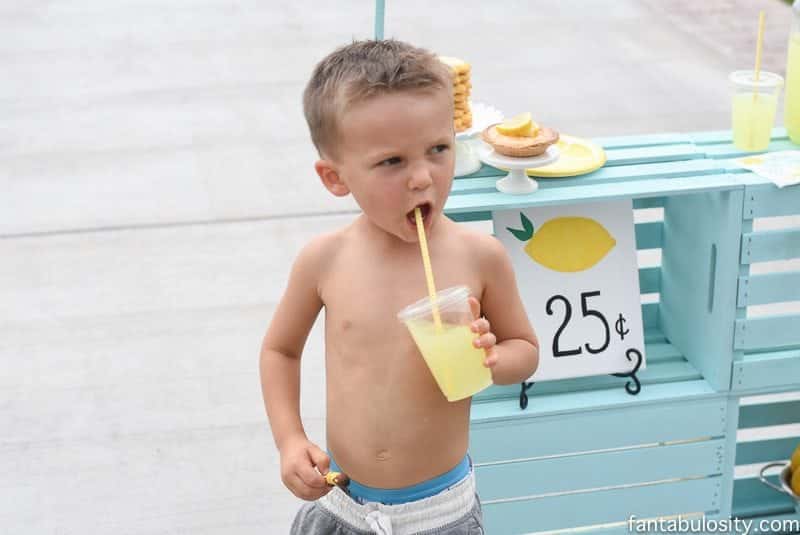 My little guys were in LOVE with their lemonade stand, and MAY have consumed most of the lemonade and cookies.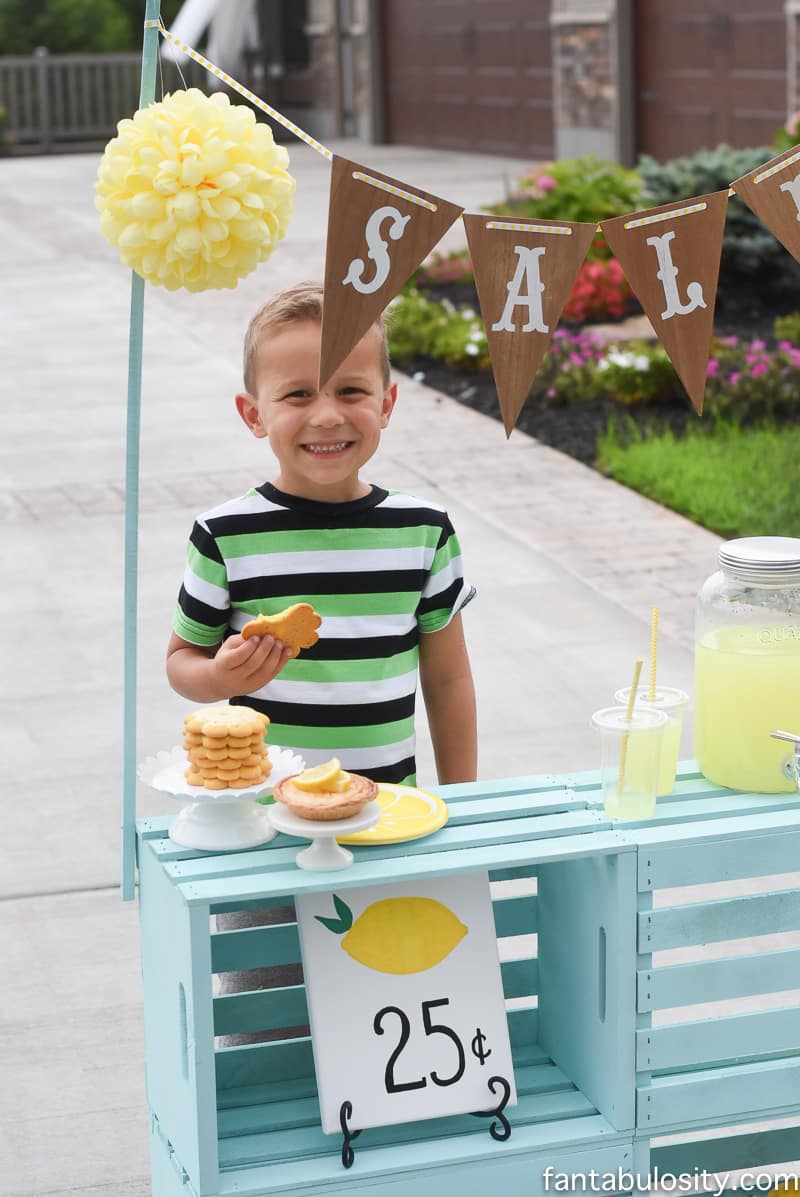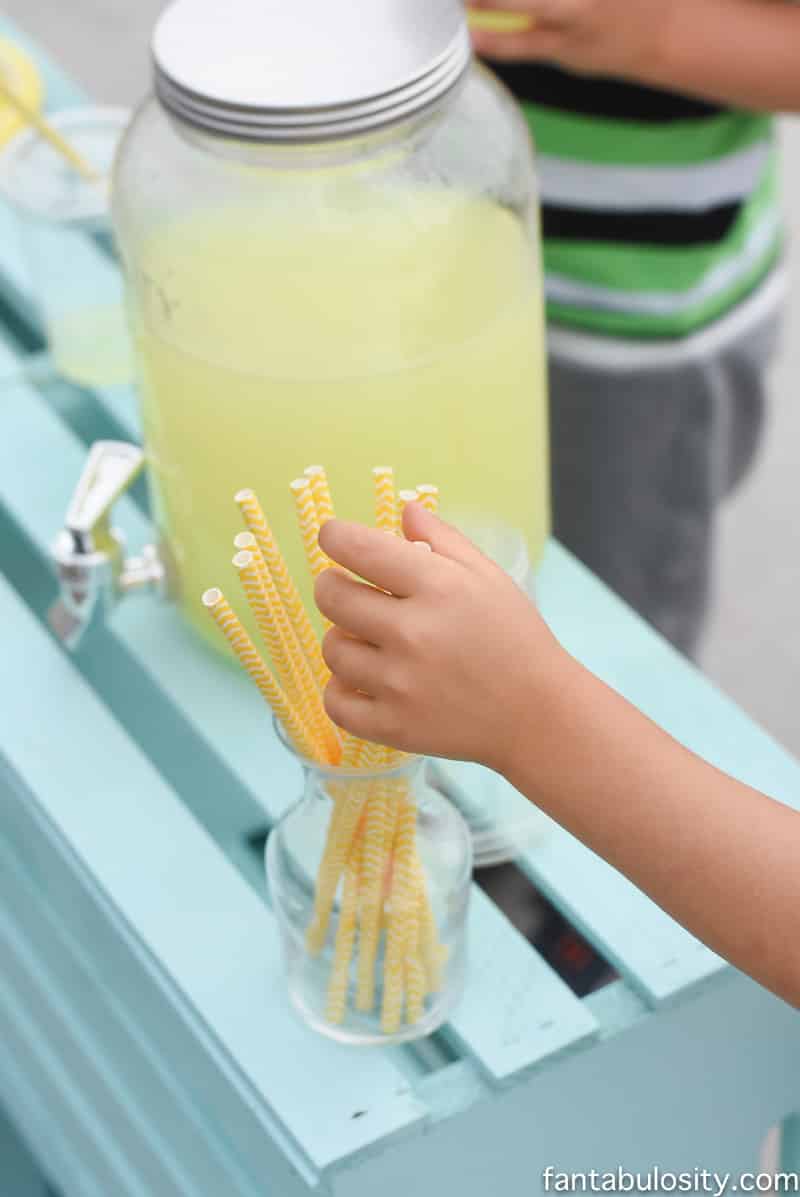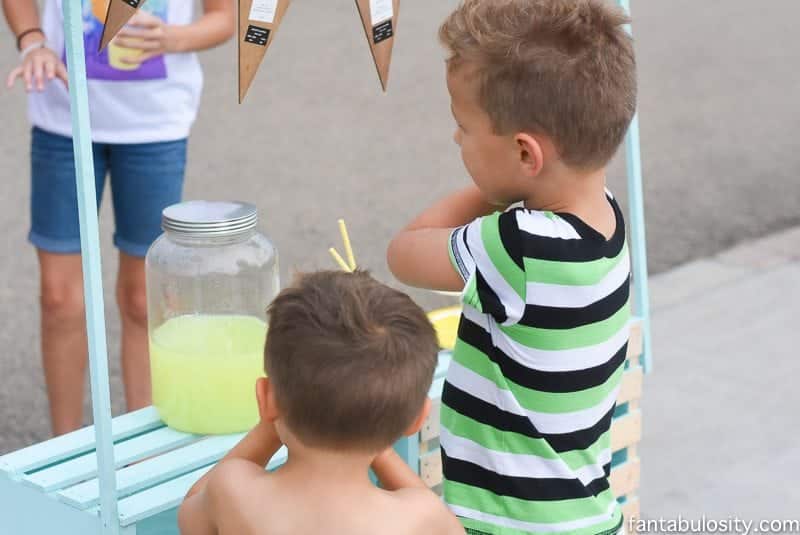 Although they ADORE their new lemonade stand, they're now asking to make another one, but to turn it in to a McDonald's stand. This.Should.Be.Interesting. More to come on that…
Supplies Needed to Make Lemonade Stand
• 2 wooden rods
• Hammer & Nails
• Wooden pendents
• Ribbon