It's here.  My 10th Stitch Fix. On my last Stitch Fix review, I heard you all preferred the video reviews, rather than the photo reviews. So that meant something HORRIBLE. I came to the realization that you all are going to see me at my WORST. No more just taking snapshots of the goodies I got in my box that week… ya'll are going to have to look at me.
======> Let's just get this out of the way:
I'm lucky to change out of my pj's if I'm staying at home with the kids that day. Brush my hair? Yeah right. Wash my face, and take my makeup off? Ha! But if I sit here and say that I'm going to wait to do my Stitch Fix Video reviews until I fancy myself up for you… that will more than likely be the last of my Stitch Fix reviews, because that's probably not gonna happen.
Can we just have an understanding? I'll continue doing the video Stitch Fix reviews, but you can't judge my appearance. Deal? 😉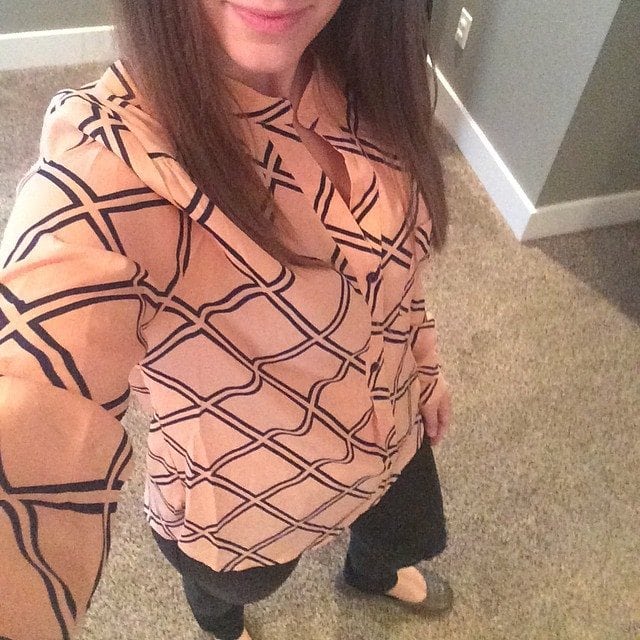 I did something a little different this time. Usually I open my Stitch Fix in complete solitude, so I can really let it sink in. Then I realized it's not fun doing exciting things, and not having someone to share it with. So with this one, I turned on the "video," and let you open the box with me. We shall join in the suspense and surprise together.
I must say… I'm pretty tickled with this fix. Carrie really took in to consideration of what style I like, and I couldn't have picked it out better myself.
So…. ACTION!