Stationery Station Organization: Say that Five Times… A simple way to organize cards, notepads, and writing tools, for easy access.
Stationery Station Organization
I literally had to say that out loud 5 times, really fast, to see if I could do it.
Hey you! You may be here for the first time as part of the blog hop that's happening today with some of the BEST bloggers that I know. Not only are they incredibly creative, but they know how to create a workspace that can make you drool! I'm honored to be a part of something so fun and inspiring! So thank you for visiting, and let's get on to one of my favorite aspects of my home office and craft room!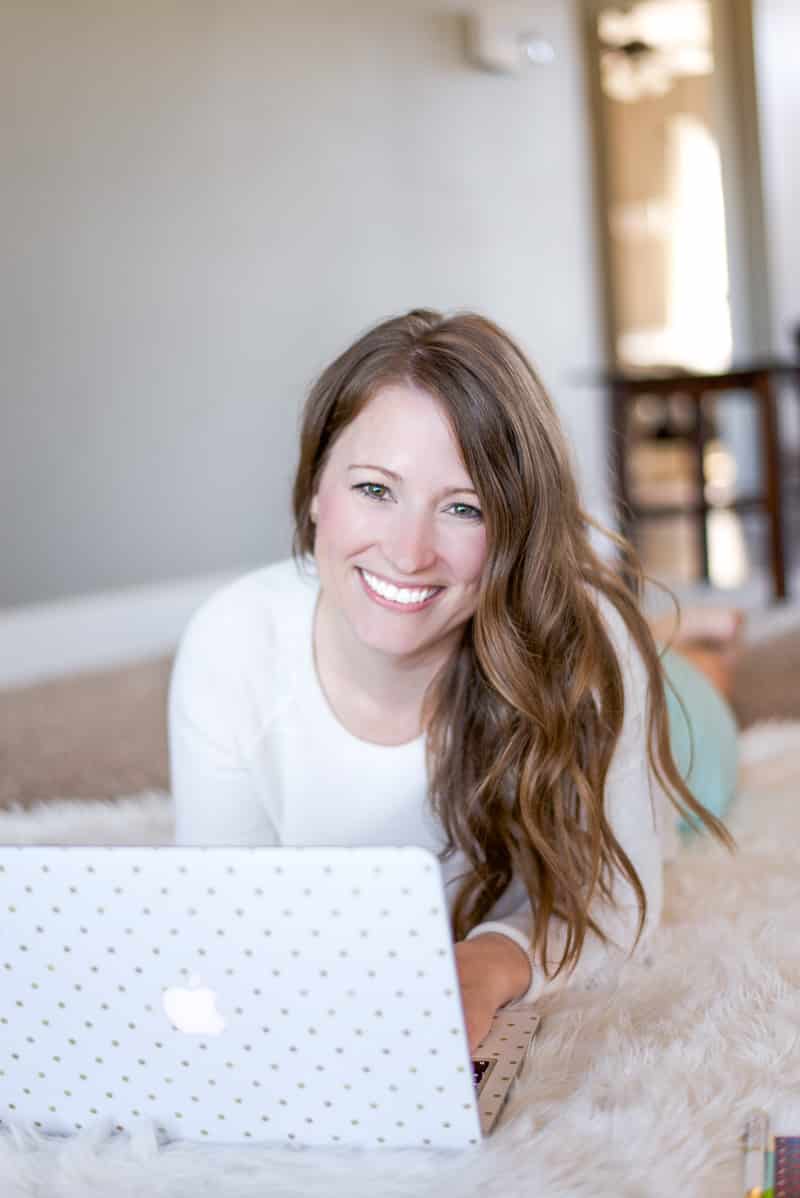 In my FULL home tour office reveal here, I briefly featured my stationery station. This has literally been one of my unintentional "favorite's" of my home office. More times than I'd like to admit, I'll be in a mad rush to create a "thank you," card or a simple little note to leave for someone or attach to a birthday gift.
So instead of running around digging for a pen, cute card, and envelope, I now know exactly where to go! No more wasting time digging, and using the back of receipts for quick notes to my family.
Stationery Addiction:
This station has also helped me with my rare condition of "Stationery Addiction." (Yes, I know this isn't a real thing… but I'm completely addicted to grabbing super cute cards and adorable little notepads in the Target dollar spot, and the check out lane a T.J. Maxx.)
Before my stationery station, I would always THINK I needed note cards and notepads. Why? Because I was unsure of all that I already had on hand, so I figured I would go ahead and buy more "just in case." (You SOOO know what I mean right? Please tell me I'm not alone here.)
Anyhoo, now that I have it all stored in one place, I can see exactly when I'm running low of a certain type of card, envelope, pen/marker, or notepad. My husband is very thankful that my spending has greatly reduced in the stationery department.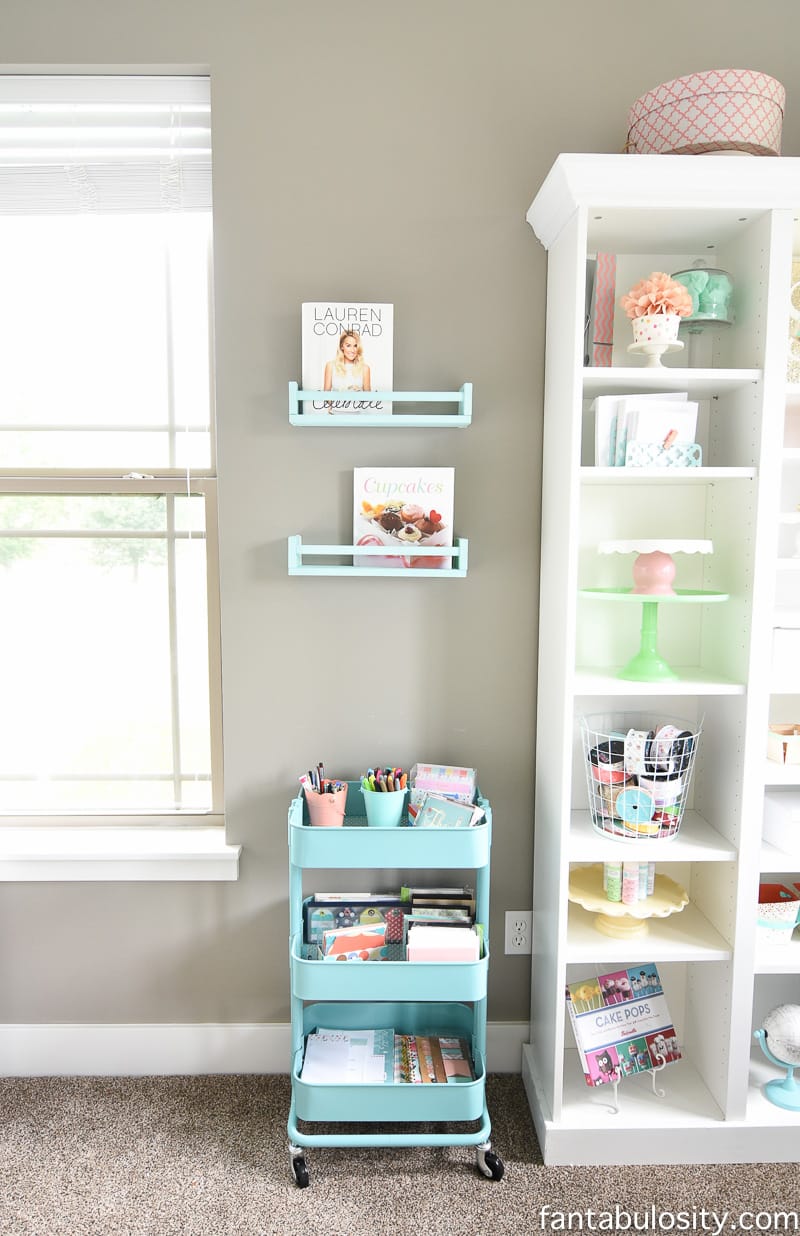 Rolling Cart:
I found this adorable (and office matching) rolling cart, at the ever so popular IKEA. It was super easy to put together, and it comes in adorable colors.
Want to Tour the Whole Office?
To see the rest of my home office, feel free to go on the long awaited tour HERE! It's definitely my happy place…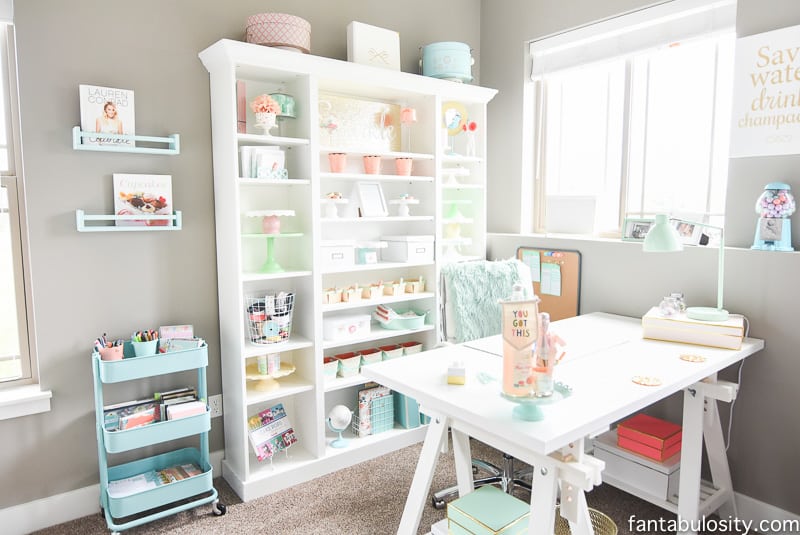 Or how about a little more craft room, and feminine work space inspiration?? I've teamed up with some of my favorite bloggers to showcase our favorite work spaces! Just scroll down to see all of the beauties included in the blog hop!