Tree Forest Winter Cupcakes are incredibly easy to assemble, for any winter themed party or holiday get together! An easy Christmas tree cupcake or for a woodland forest birthday party!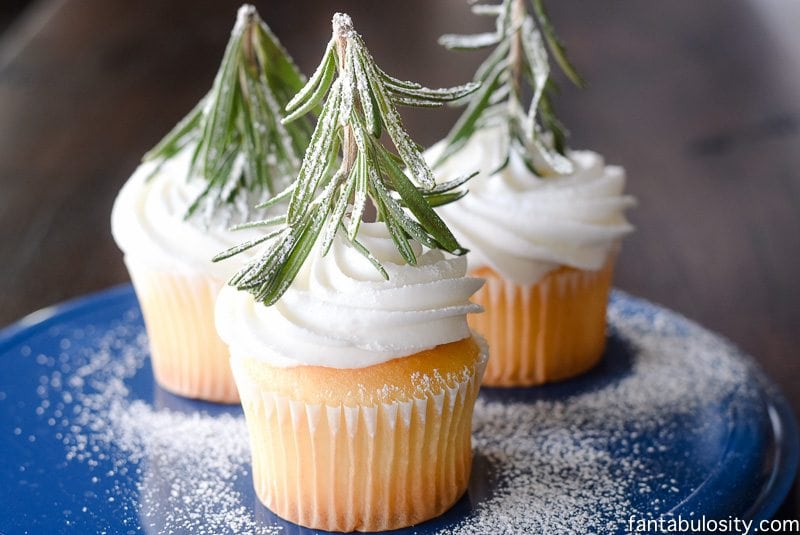 As a "semi-homemade," kind of gal… you can guess how much I adore these little tree forest winter cupcakes. While working in the kitchen the other day on Winter based recipes with Kate (she's my right-hand gal that helps me with this thing we call a blog), a light-bulb went off and these little babies were born.
Tree Forest Winter Cupcakes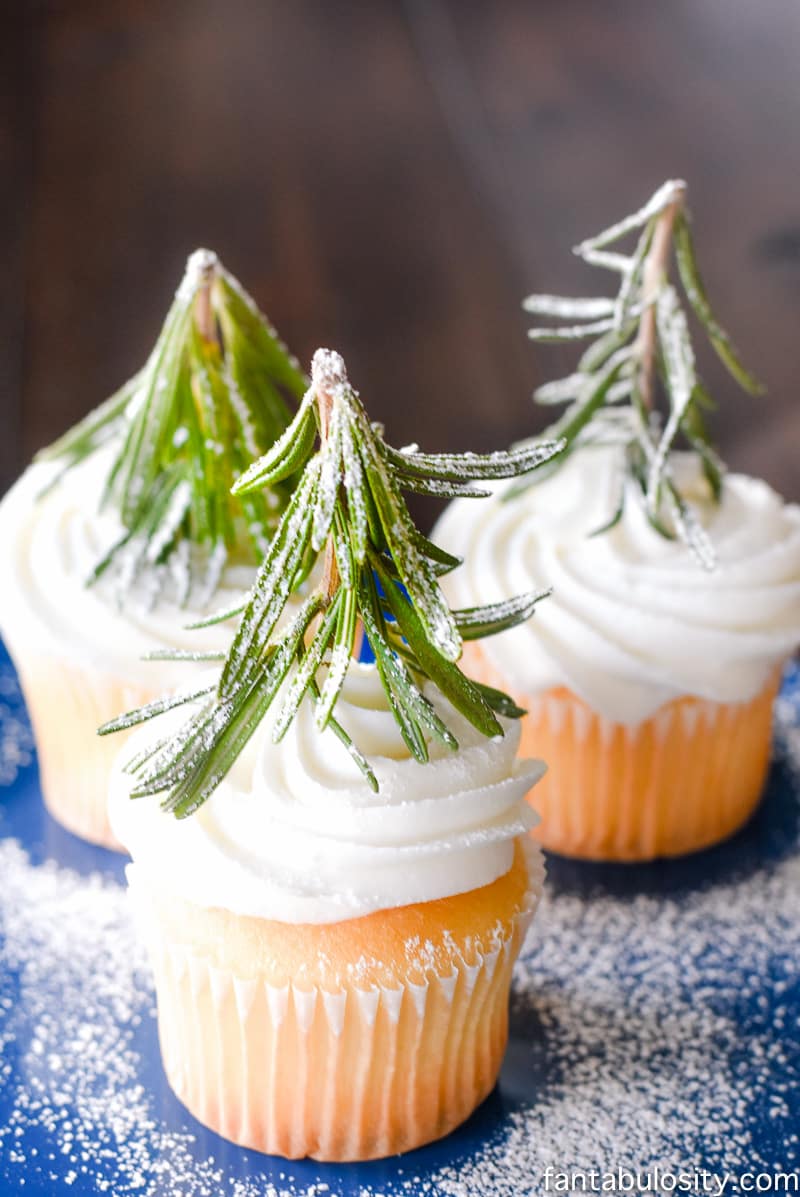 If you're hosting a winter themed birthday party, organizing a holiday event, or just want to top your kitchen counter tops with an adorable cake stand of cupcakes for Winter… then a winter forest cupcake may be JUST the thing that you need.
They are incredibly easy to assemble, especially if you go the route that I usually like to take.
Store-Bought
I am such a sucker for store bought items, that I can add some "flair," to, to make life and entertaining a little easier. If you've been around and have seen any of the parties that I style for brands and myself, then it's NO secret that semi-homemade and store-bought items are my best friend. I'd rather spend time decorating and styling, than cooking and baking. Grab plain white cupcakes at the store, and you have a blank canvas to get creative!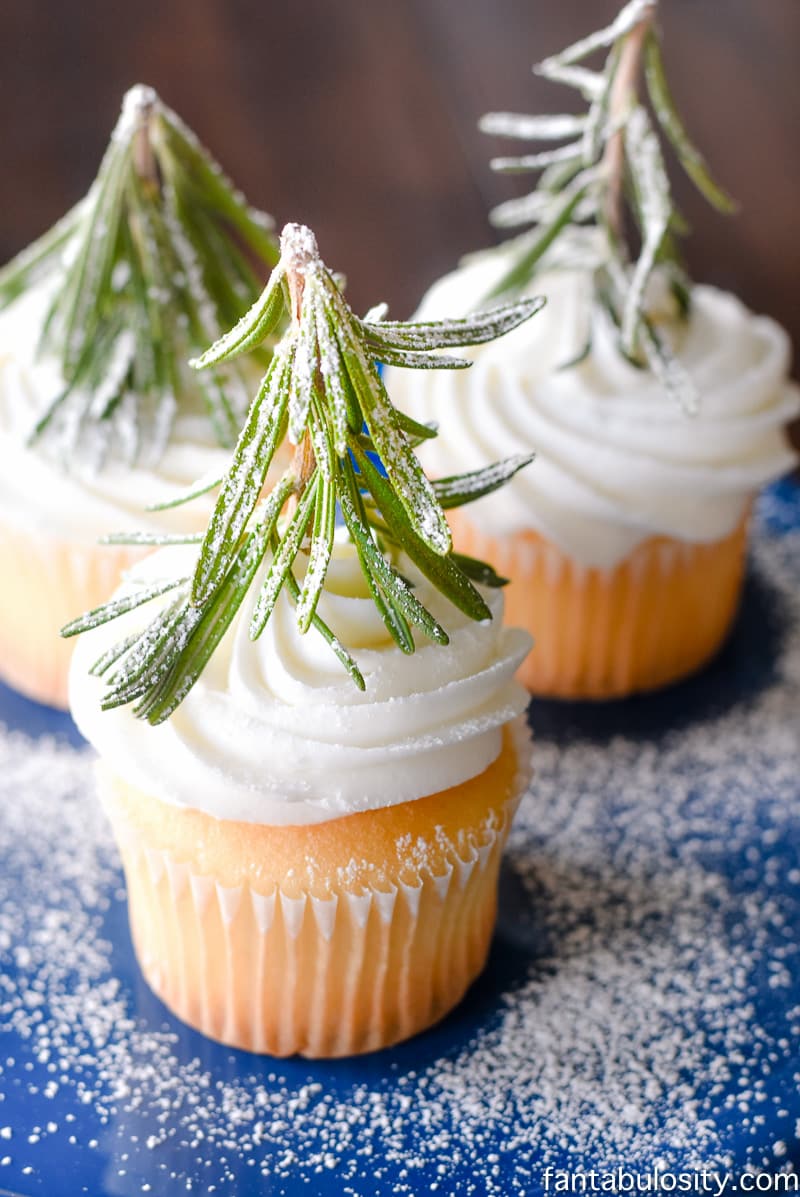 Assembly & How-To
Cupcakes: We simply grabbed plain white cupcakes with white icing from the bakery department at our local grocery store.
Rosemary: This herb is my BEST friend in the Winter. (Well, anytime of the year really.) It looks like evergreen, smells amazing, and is overall a BEAUTIFUL herb. Turning a rosemary sprig, upside down, stick the rosemary in to the top of the cupcake.
Powdered Sugar: With the resemblance of snow, a little powdered sugar sprinkled on top of a dessert can really "dress," it up! Barely sprinkle a little powdered sugar over the top of the cupcakes and rosemary… being a little messy if your space allows for a "snowy" look.
Done! That's it!
Even though these are as easy as pie to assemble, I still think they're my favorite project this year. Perhaps that's WHY they're my favorite.
I WILL be finding a way to use these for a future party that I style.
A Woodland Themed Birthday Party???
If you've made your way here because you're styling a Woodland Themed Party, you'll want to see the Woodland Friends Party that I styled for my son's first birthday. It was a HOOT! (Pun very intended.)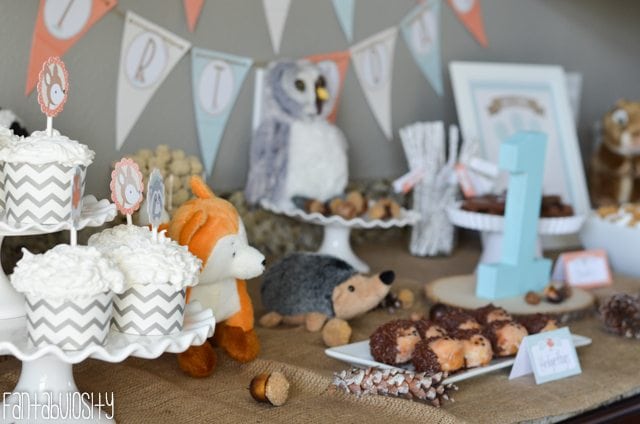 Free Party Planning Checklist
Make sure you download your FREE Party Planning Checklist before you head out too! It's a life saver when it comes to throwing and hosting parties!