Thank you so much to Godiva, and CJ Affiliate's VIP Content Service, for sponsoring this post. Godiva was so kind to send me this delicious assortment of goodies, but all opinions and ideas are of my own.
Chocolate is my favorite meal of the day.
That's ok, right? Since chocolate plays a daily part of my life, I couldn't wait to style a chocolate party, that could be inspiration for ANY type of party that you may want to host.
Godiva has an INCREDIBLE selection of chocolate to choose from, so I knew that Godiva.com was my first stop when planning what to serve on one of my favorite food bars.
From dark and milk chocolate to truffles and chocolate "cigars." I couldn't WAIT to use their adorable colors and shapes on a chocolate bar, because this meant less decorating and creativity on my end. The chocolates practically decorated for me.
Chic Chocolate Party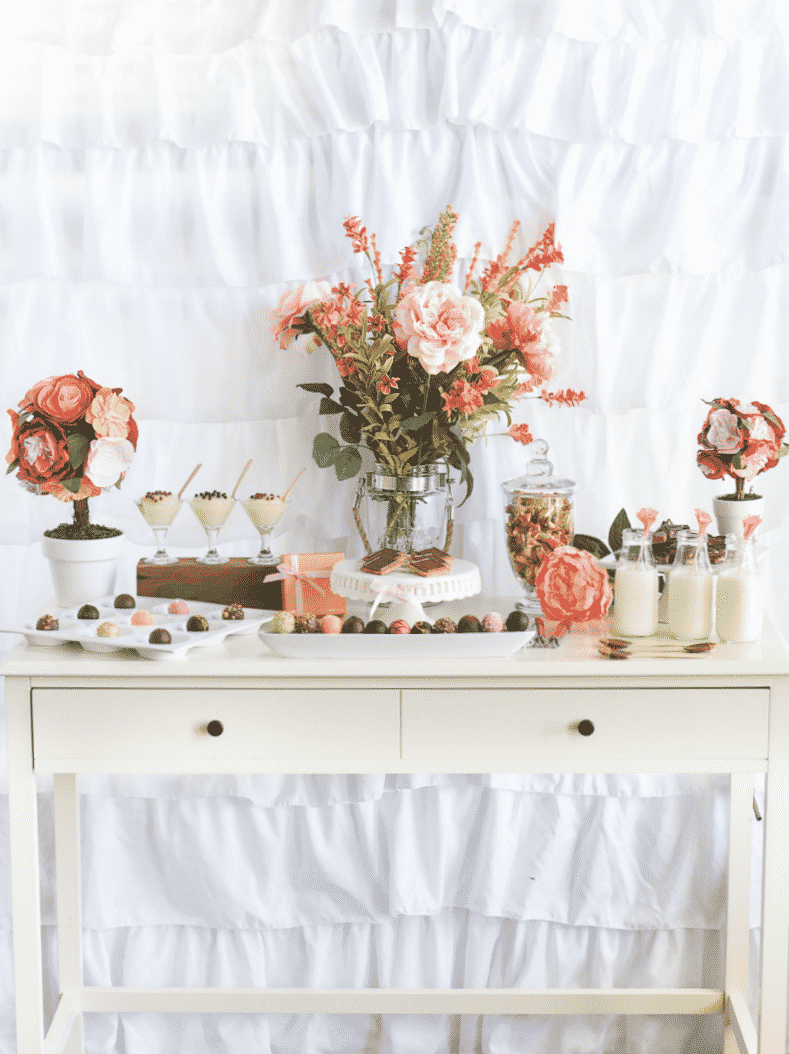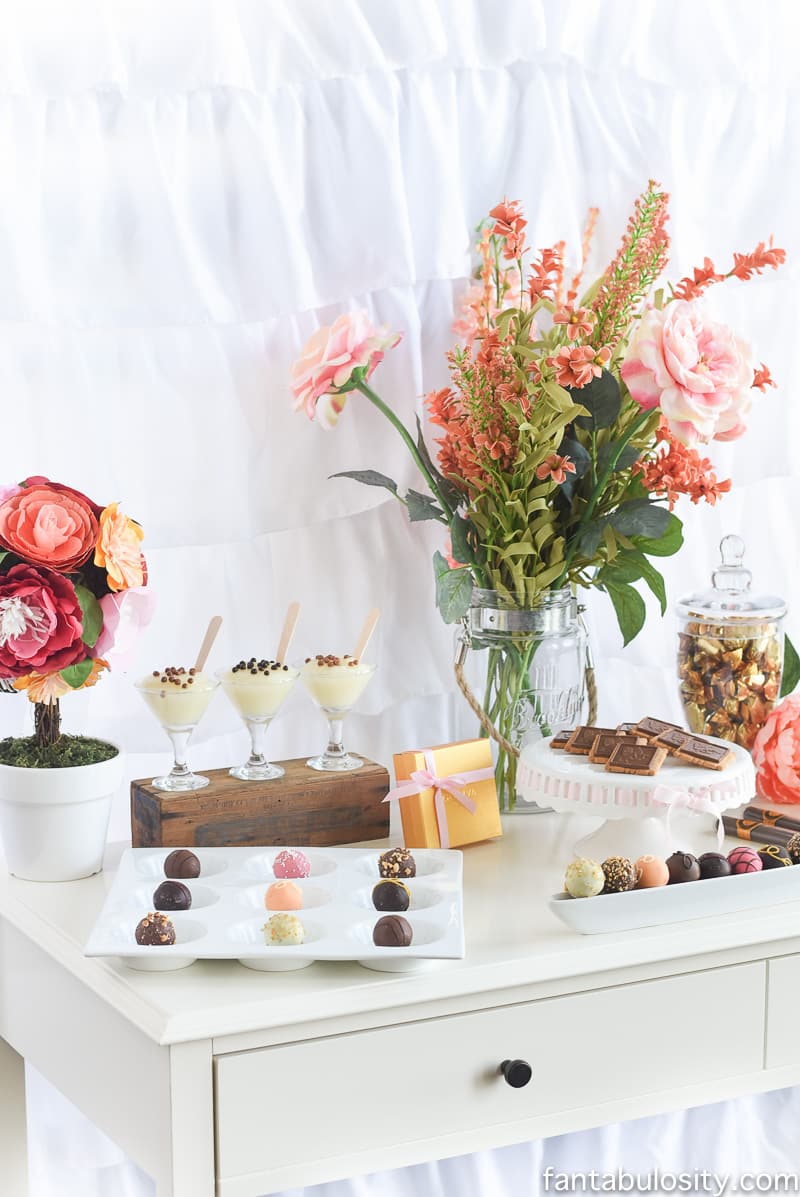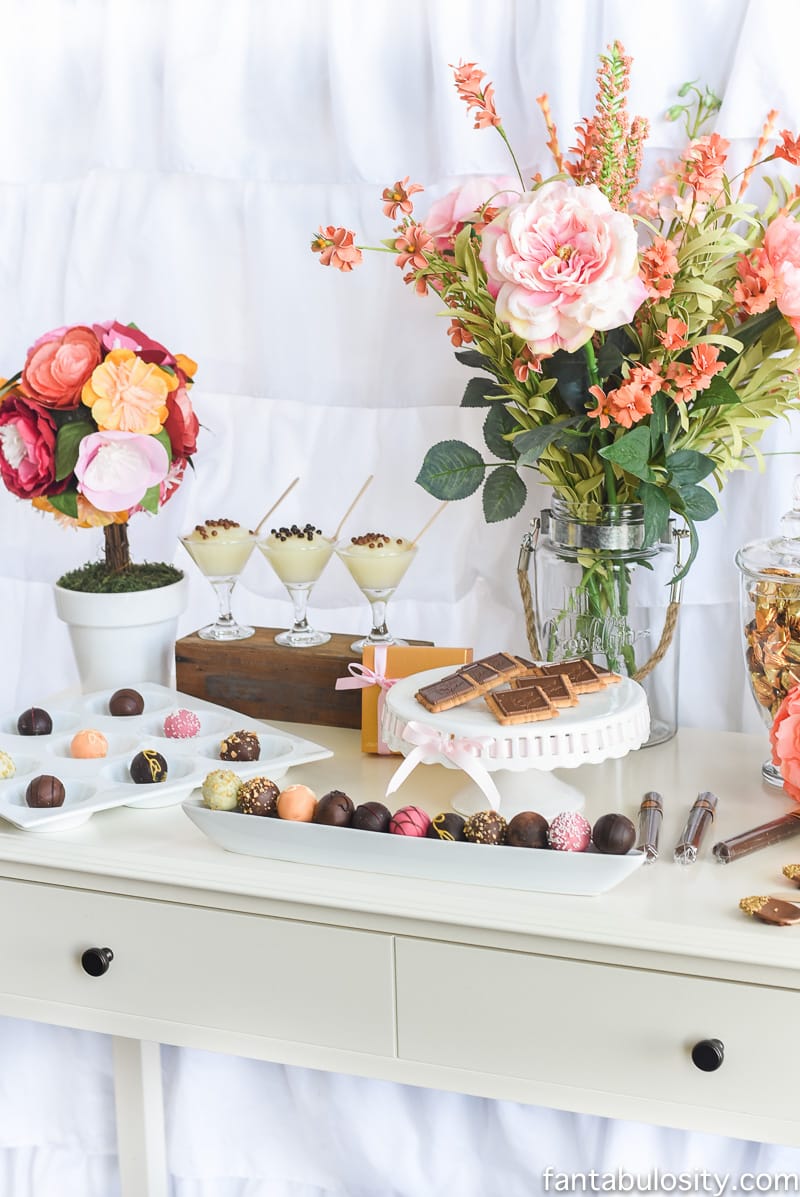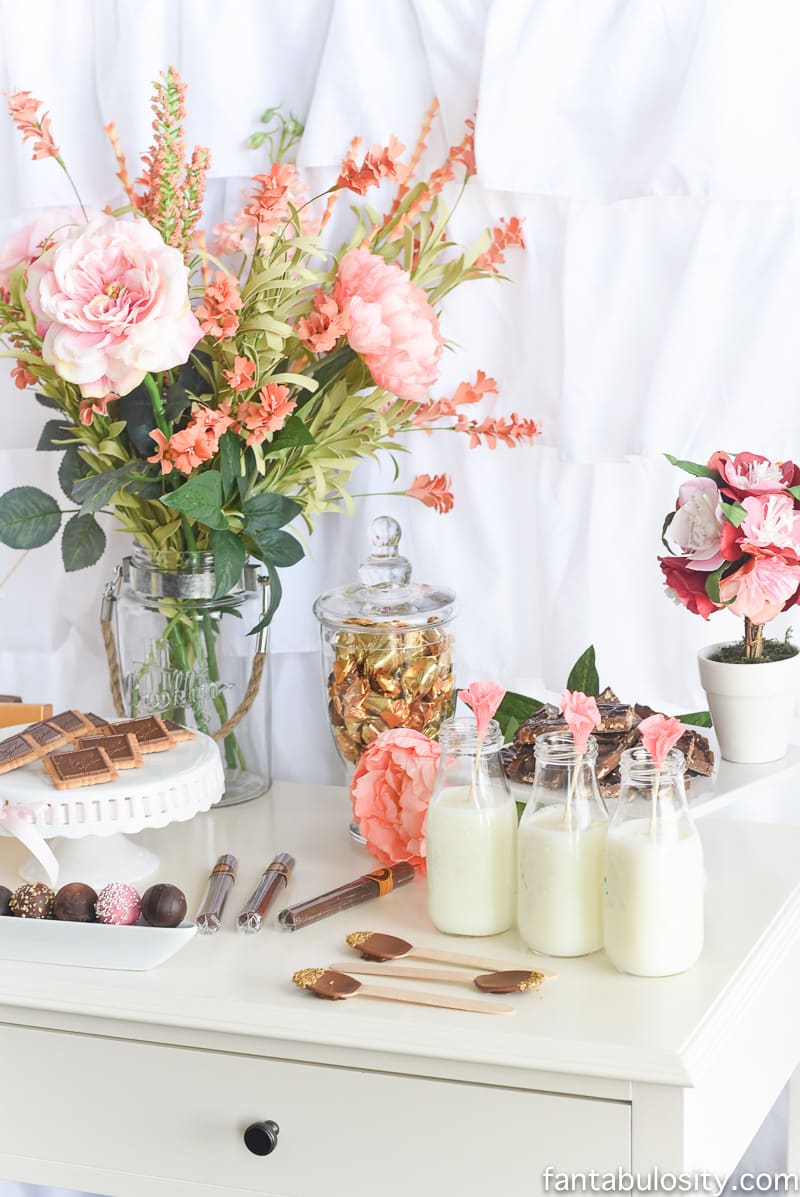 Chocolate. Chocolate. Chocolate!
With different shades of chocolate, I knew that WHITE had to be the overall tablescape of the chocolate bar, to allow the candies to "pop," and really accentuate the "WOW" factor. Then I knew that adding hints of classy florals, would be the perfect touch of color that the bright white tablescape needed!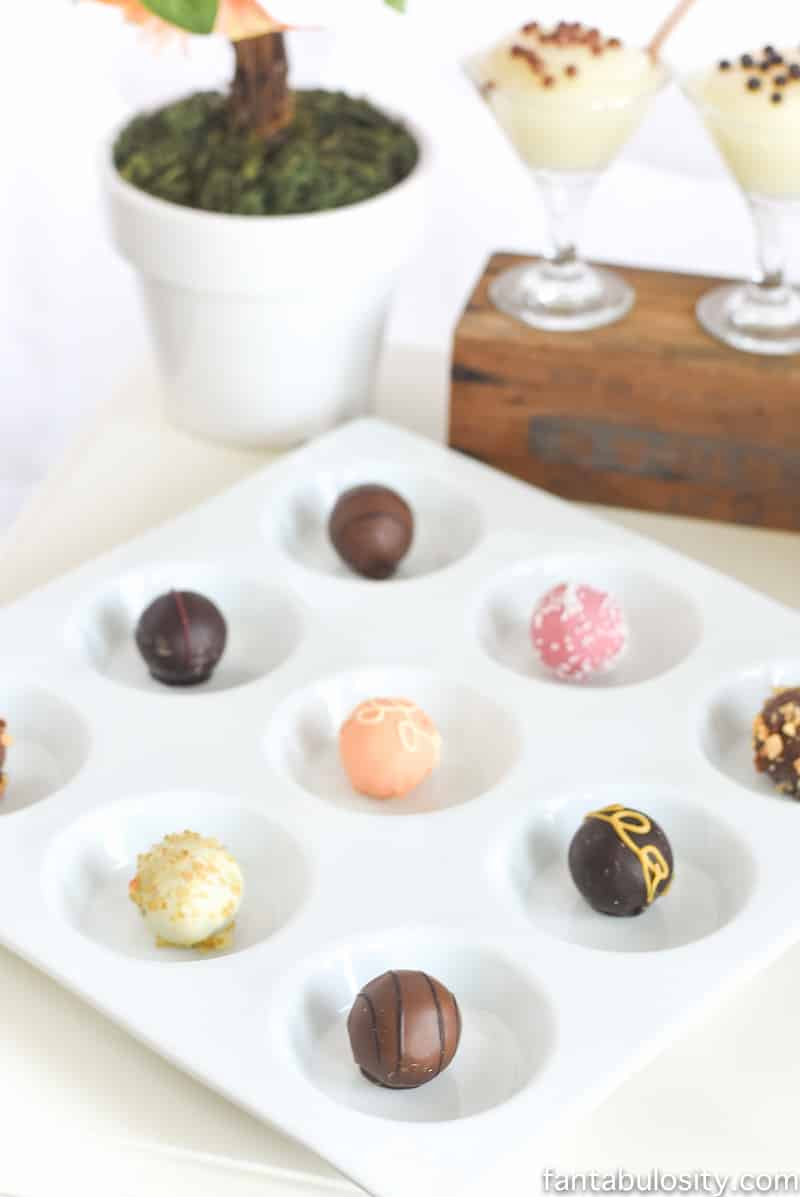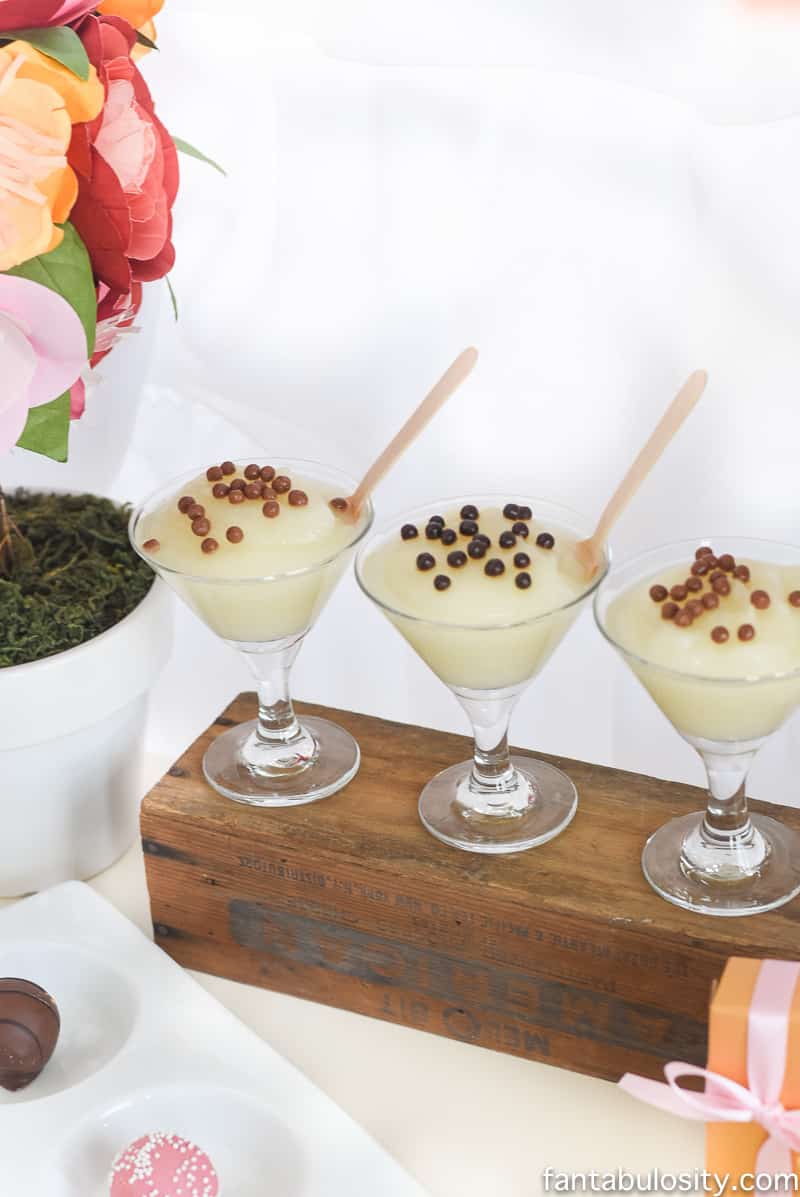 White chocolate pudding, with Godiva Crispy Pearls as a garnish is the ultimate chocolate-chocolate treat. Style in a mini tasting dish, and it's THAT much sweeter. (Besides, everything "mini," is adorable, right?)
Party Favors:
I adore how you can easily order a small box of chocolates for party favors, and you're even able to pick the color of ribbon that you prefer, so it can match right along with your party's color scheme. You can even order a personalized version with your own messaging if your heart desires!
Stack the boxes at an angle on top of one another, or even use them as a place setting for each guest. No matter how you style them, they'll look adorable with their classy gold box and choice of ribbon color.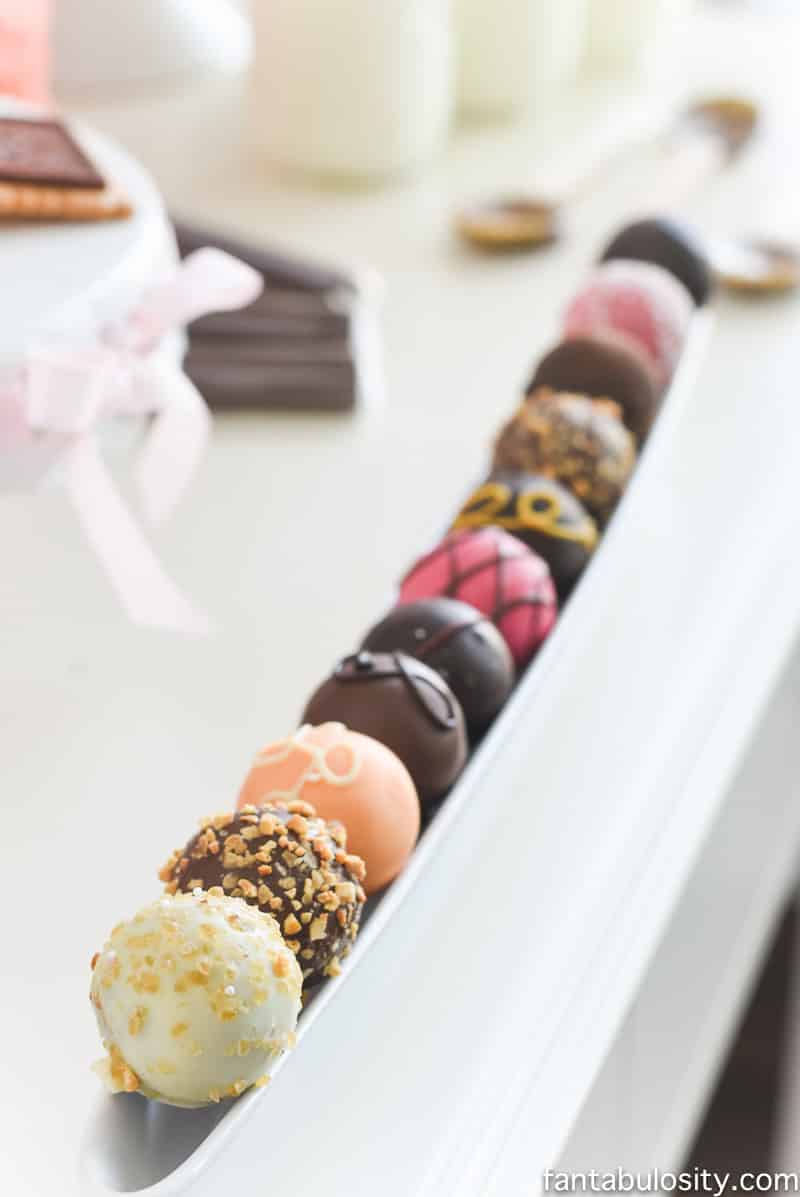 Color Assortment, GALORE!
I believe my all-time favorite, was the truffles. The pinks, whites, nuts, swirls… they were all adorable. Almost too pretty to eat. Almost.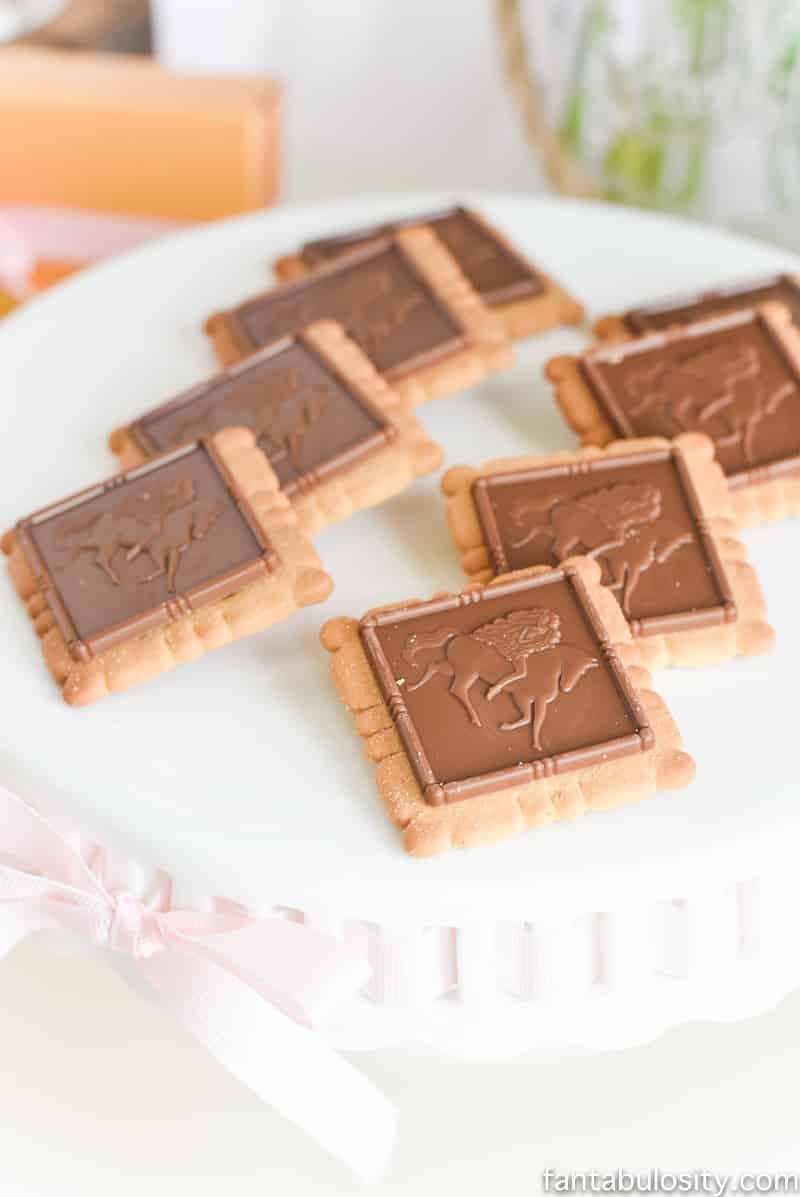 Signature Milk Chocolate Biscuits
When I first found the milk chocolate biscuits, my mind immediately went to a little girl's "pony" themed party. The designs on the biscuits are quite possibly the prettiest chocolate design I've seen yet. A whimsical pink, and chocolate brown party wouldn't be complete without these biscuits.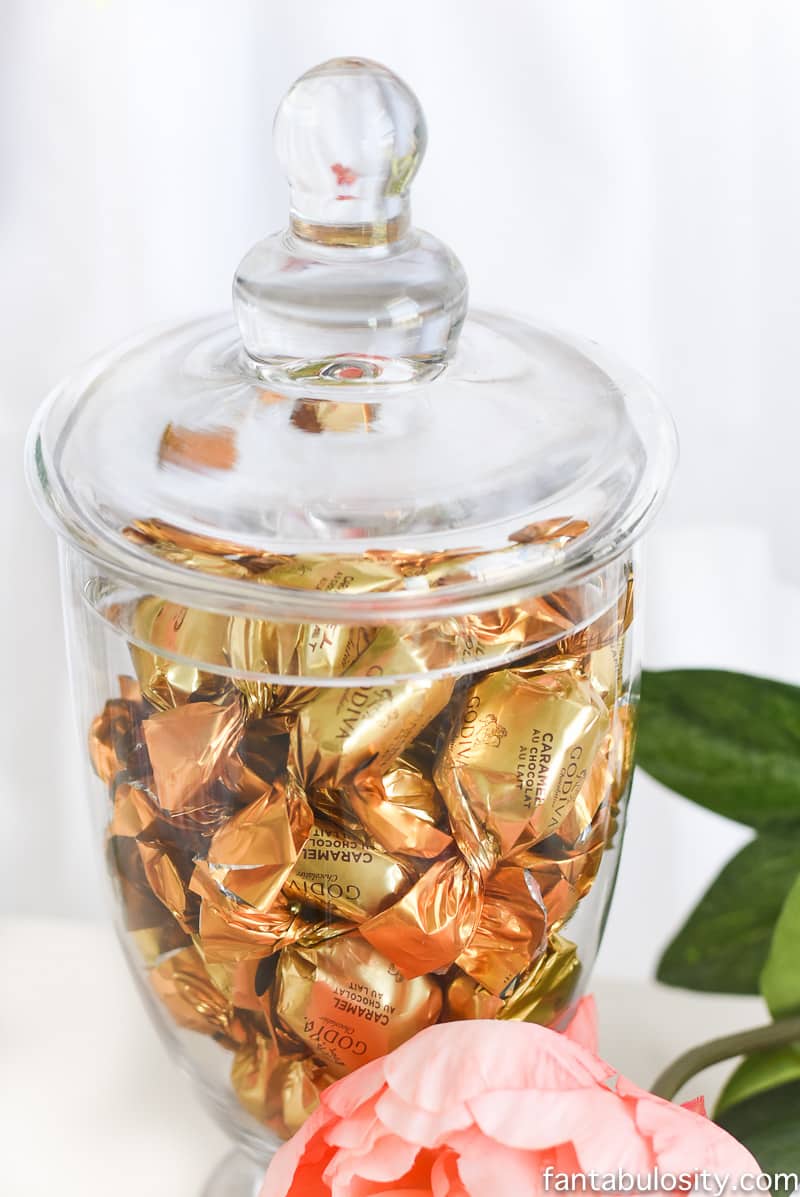 Caramel + Chocolate
The two combined, make my heart flutter. The wrapped milk chocolate caramels may or may not be in my online shopping cart, again. Already.
Caramel Pecan Bark…
is as good as it sounds. My favorite part? I could break it off into the BIGGEST piece, and say, "I only had one piece." #win #favoritemeal
DIY Chocolate Covered Spoons
During my coffee bar party, I wanted to include chocolate covered spoons. But when I ran out of time, I had to save the idea for an upcoming party. We melted the Godiva Milk Chocolate Bar, and gently dipped each wooden spoon, carefully adding gold sprinkles to the tip. They were a match made in heaven, with the white chocolate pudding parfaits.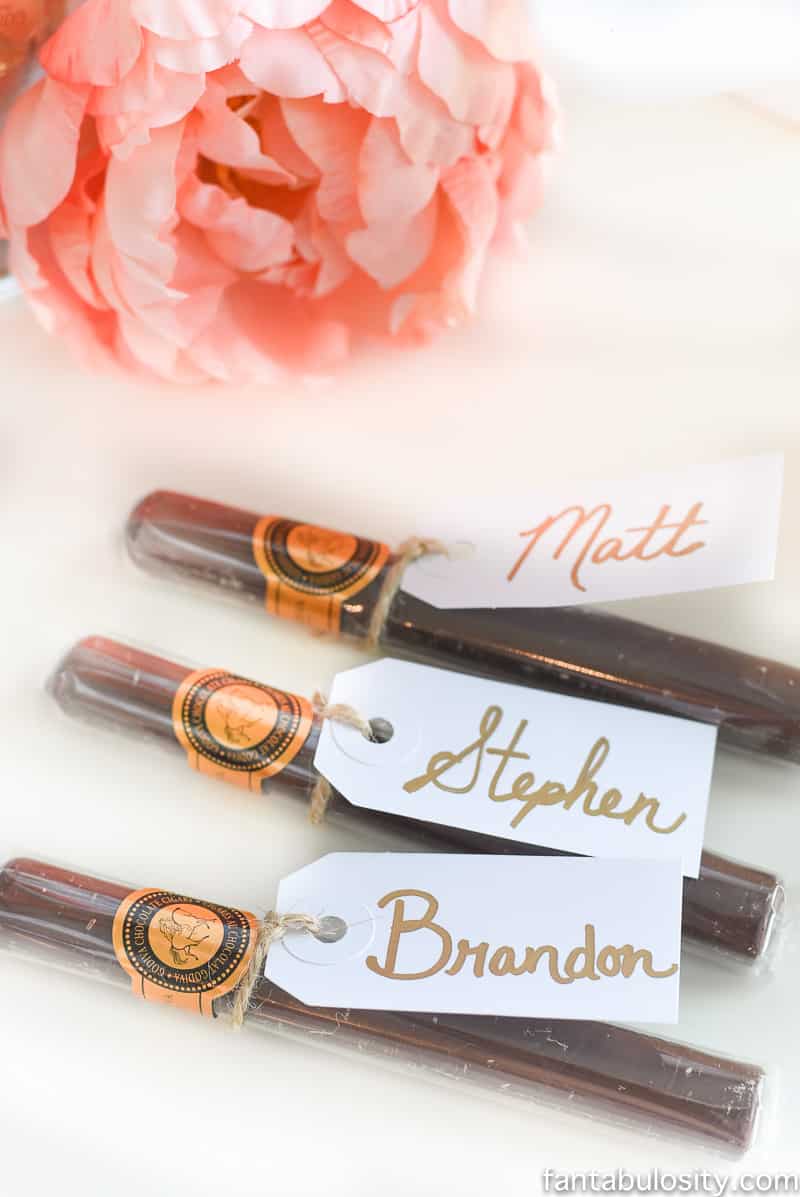 Milk Chocolate Cigars
For the men in the group, add a chocolate cigar to the party tablescape, and win their hearts over with personalized party favors that they can take home.
Style Your Own:
I so hope you're inspired to host a chocolate party soon! I must say… it is incredibly easy to style a dessert table with chocolates that already offer a "wow," factor. Keep it simple and classy you all!