Front Porch Craftsman Home: It only took us two years to get our front porch ready for company, and now I'm ready to share it all with you! Grab a glass of sweet tea, and join us…
I've been keeping you all posted on Facebook and Instagram, about our patio furniture updates. I've shopped and shopped for the perfect furniture, (all while being cost-conscious, which is why it probably took me so stinking long), and I'm finally ready to share the front porch with you all. (Still waiting on the back patio furniture to arrive, but I hear it will arrive in a couple of weeks! Woot!)
Rug: Target
Front Porch Craftsman Home
Ok, so keep in mind that I have two little boys. Like… little boys that like to terrorize just about anything that they can get their hands on. The front porch is usually their stompin' grounds for a day outside, so during this front porch post, don't be surprised if you see their little "markings," somewhere, from time to time. (Smudges, stains, clutter, dirt, you name it.)
So I finally found the "look," that I was hoping for, from Wayfair. They had the right "color," and the right price! Wayfair was quite a bit cheaper than anywhere else that I looked.
We absolutely LOVE sitting on our front porch in the evenings. Most nights, our neighbors will come over for a visit, and we will catch up on the "latest," while our kiddos play in the yard.
Sounds like a movie right? Well, just remember I have two little boys. In between sips of our sweet tea & conversations, I'm having to get up and tell the boys to stay out of the mud-pit down by the mailbox for the umpteenth time & put them in time-out for being mean to one another. So it's not all picture-perfect, trust me.
I snagged the navy & white button pillows from Home Goods (my all-time favorite place to buy home decor and pillows. Really.) I believe they were only $14.99. BONUS! I'd still love to find the perfect pillow(s) for the sofa, but I haven't quite found "the one."
So when I attended Inspired Retreat last month, I came home to a Mother's Day surprise… my hubby FILLED the front lawn with gorgeous flowers. So I can't help but show them off a little bit. (Mainly because I can't keep flowers alive to save my life, so I wanted to make sure to snag some pictures, before it was too late.)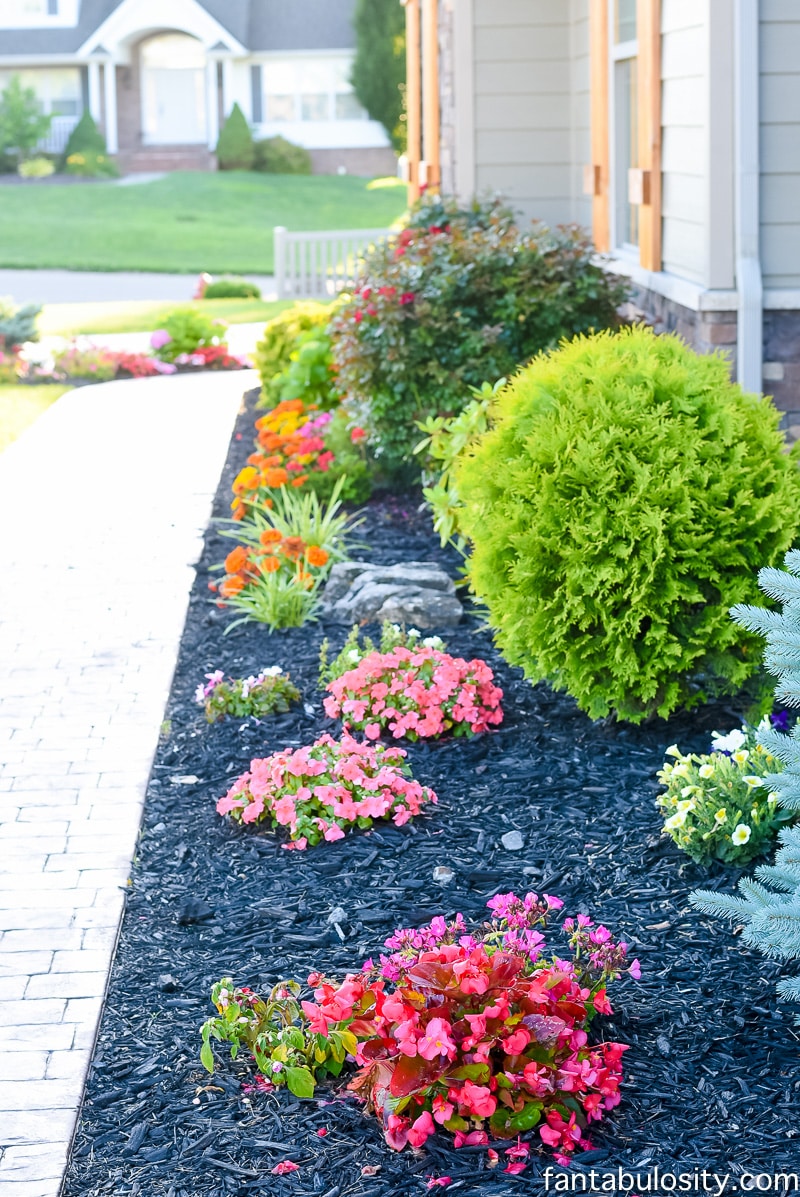 I gotta say… our hydrangeas are kicking butt this year. My all-time favorite flower.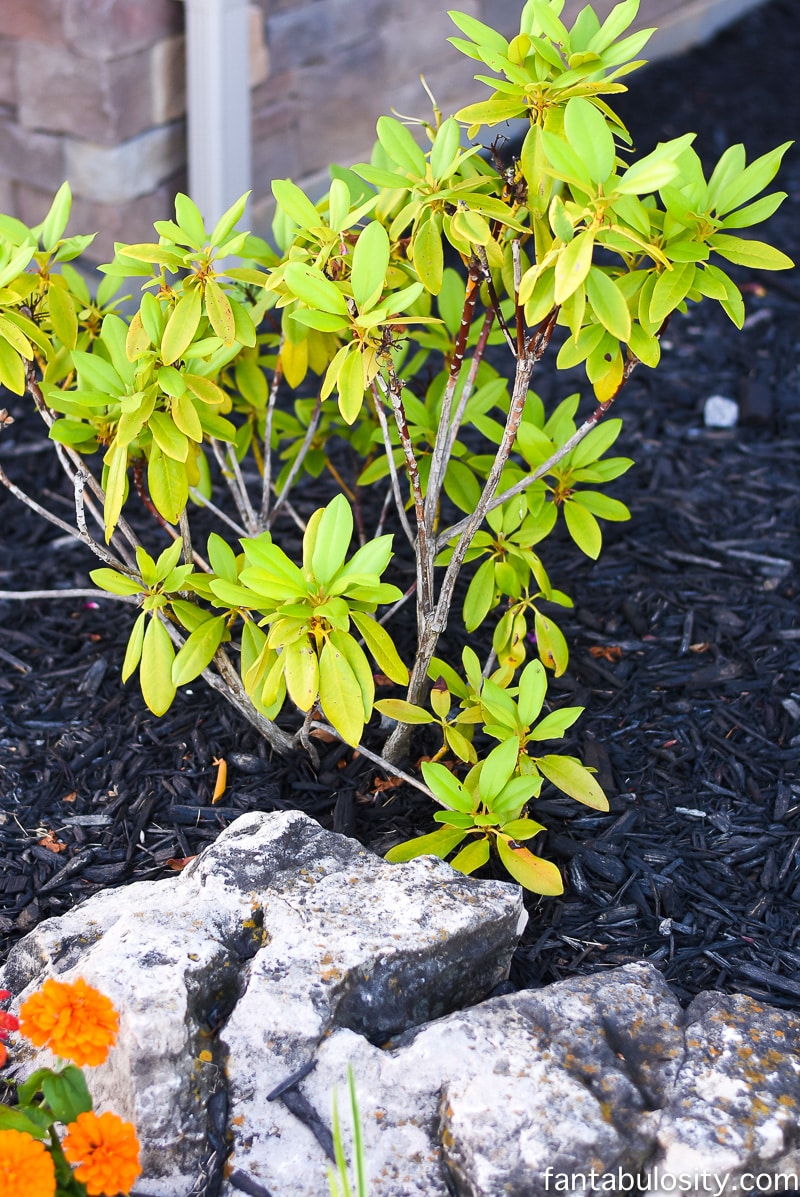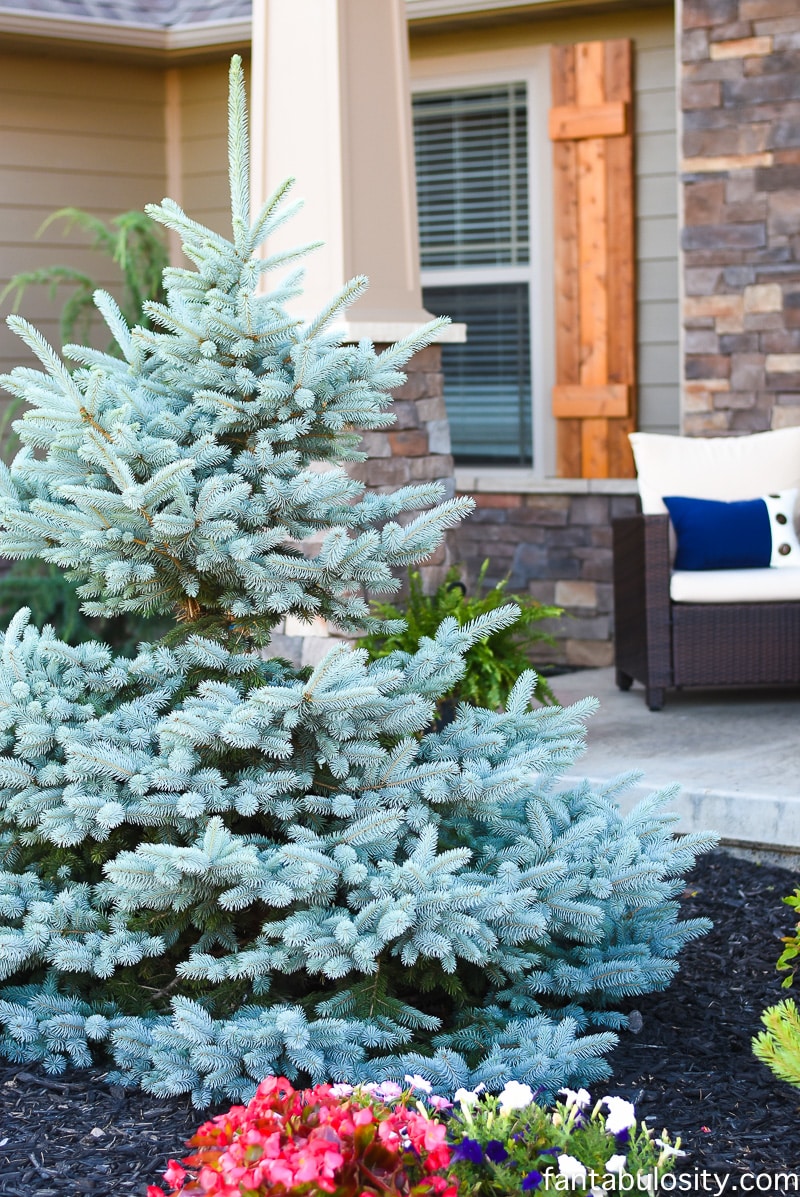 Ok, so I know I said the "front porch." But I also snapped a few photos of our back yard, because I've never had anything super exciting to share about this piece. But right now, the garden is "blooming," and the curtains are flowing & are the highlight of my back yard.
To see the full post about the patio curtains & DIY tie-backs, you can read here!
I must say… there's nothing better than growing your own herbs. It seems like when I buy them at the store, in NO time, they're wilted and unusable. But, when my garden is flourishing… I can walk right outside and snap a few leaves of what I need for cooking, and I'm good to go!
My basil is killing it this year…
We are avid rosemary users in our house. So when I went and bought a "rosemary," plant a few months ago… I was a bit surprised when I got home and realized that I accidentally bought lavender. Oh well, I'll think of some way to use it.
We also have parsley, tomatoes, bell peppers, and cherry tomatoes. (Courtesy of my momma who raised the little plants all of the way from seeds in her green house that I envy so much. You can see her green house here!)
Shhh, don't tell our neighbors, but I snapped a photo of their cherry tree that's EVER so gorgeous right now. I'm completely crushing on the colors that they are at the moment… possibly because it's the color theme of my Favorite Things Party coming up??? Yeah, probably so.
If you're new around here, and haven't been on our virtual home tour, then you can start browsing our home tour! I show just about every square inch of our home, and fill you in on our craftsman home details. Hurry and go take the tour, before my husband decides to move us again…