Hot Dog Week: The Buffalo Chicken Hot Dog. Only day 1 of 6 of the BEST gourmet hot dog recipes!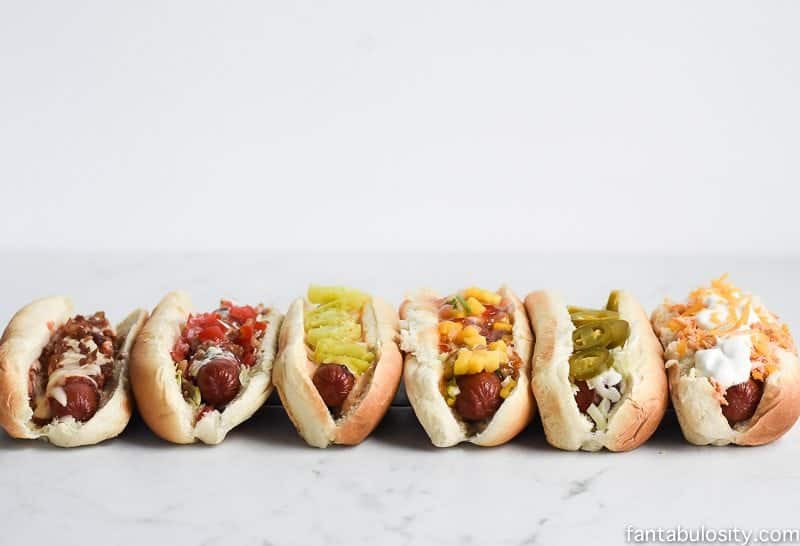 "HOT DOG!" (Insert excited voice here)
Yeah yeah, I know hot dogs have been around a while, but they're by far, one of my favorite quick meals to throw together for a weeknight, or simply warming up for kiddos during a bbq at our house.  Even as much as I love my husbands beef tenderloin, any time we cook that for a group, you can usually find me right with the kids, eating a hot dog right along with them.
Now, I love a good plain hot dog.  But when you look at it like a blank canvas, the options are ENDLESS.  So I've compiled 6 hot dog recipes, for this entire week, to give you a good starting point when you want to dress it up a bit!  Get ready… each day is FILLED with delicious hot dog goodness.  Today, we will start with the "Buffalo Chicken Hot Dog." Tomorrow… the "BLT."
Buffalo Chicken Hot Dog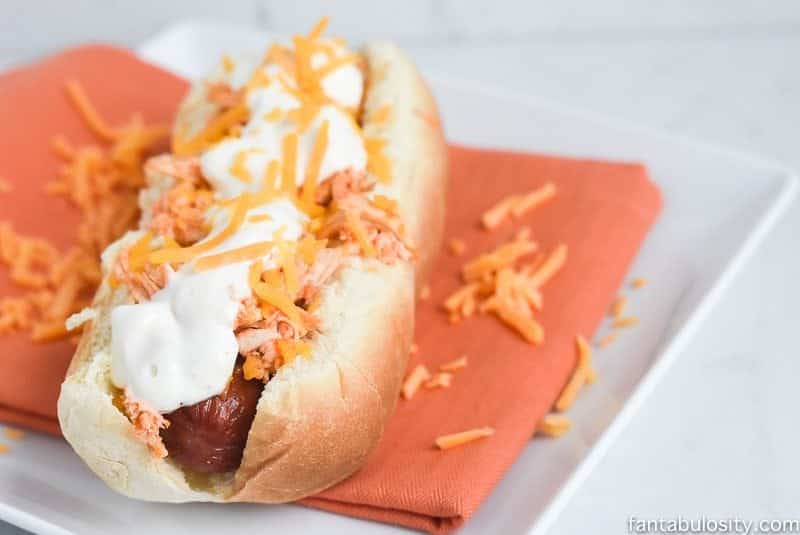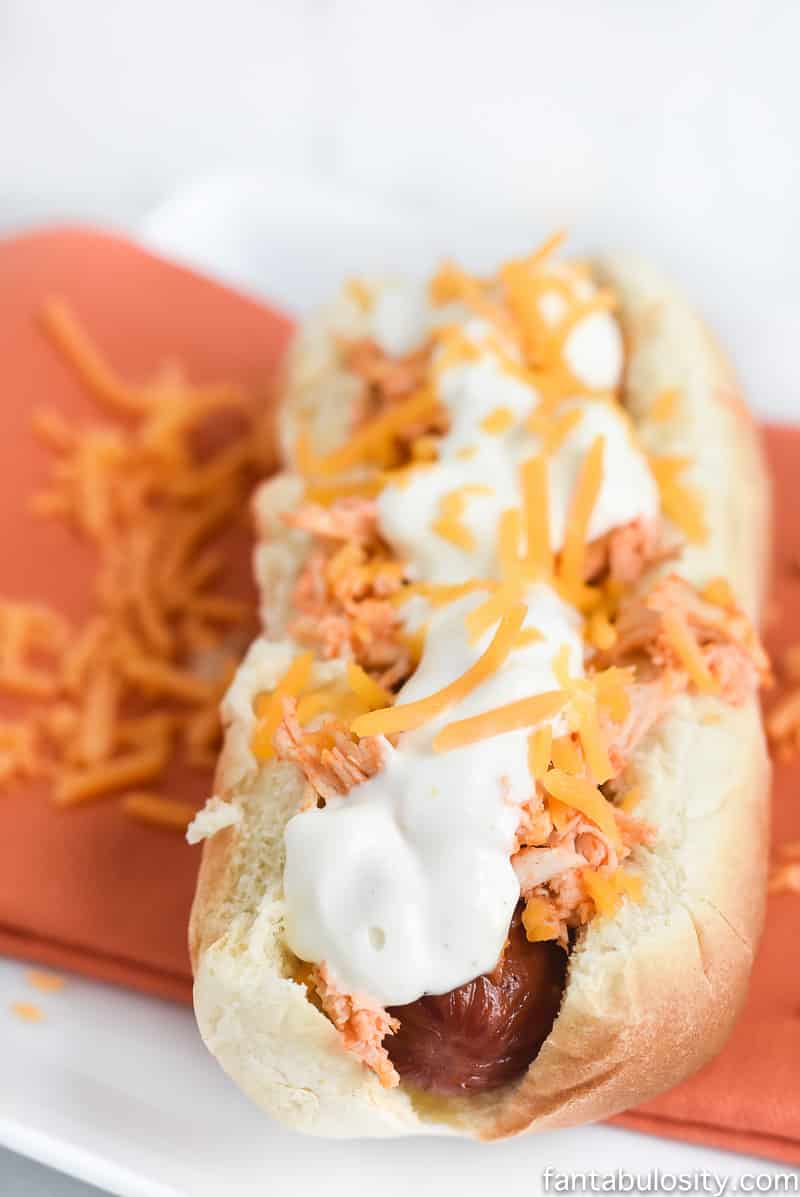 Buffalo Chicken Hot Dog
Ingredients
Hot Dog

Hot Dog Bun

Shredded rotisserie chicken

Hot Sauce

Blue Cheese

Shredded Cheddar Cheese
Instructions
Simply cook hot dog according to package directions, and place in hot dog bun

Coat the chicken with hot sauce, and place on to hot dog

Top with remaining ingredients to desired taste
If your local grocery store carries pre-shredded rotisserie chicken, then you may have just hit the jackpot with this recipe like I did.  Find some already coated in hot sauce… then you're even better off!
Here's a peek at what the rest of what hot dog week will look like around here!  OMG. You should have seen the scarfing & devouring that went on after "hot dog" photo-shoot day. It wasn't pretty.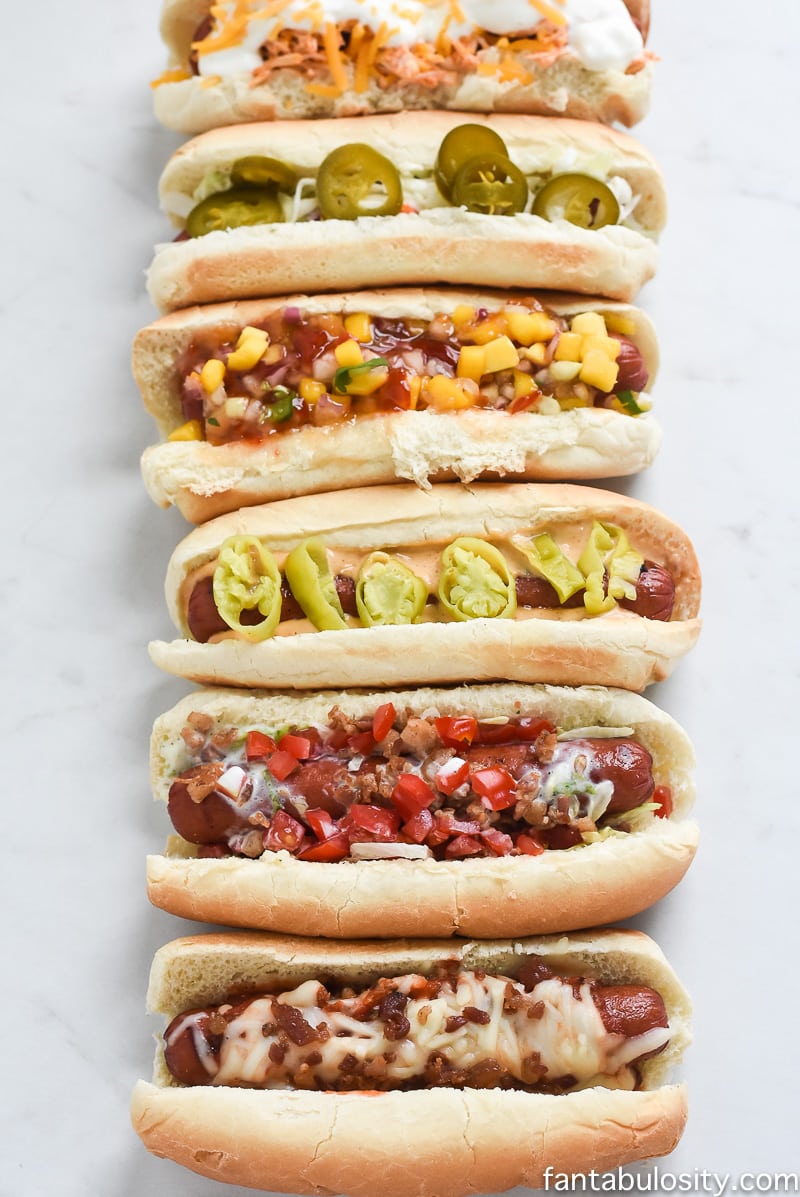 You ready for the "BLT," hot dog?  You can see that HERE!