Hot Dog Week: Pizza Dog. Marinara, mozzarella, chopped bacon. Day 3 of 6 of the BEST gourmet hot dog recipes!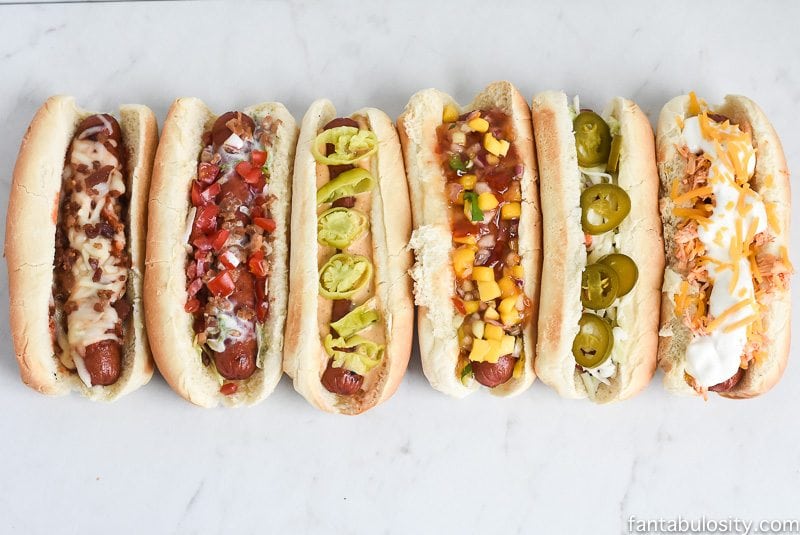 Pizza Dog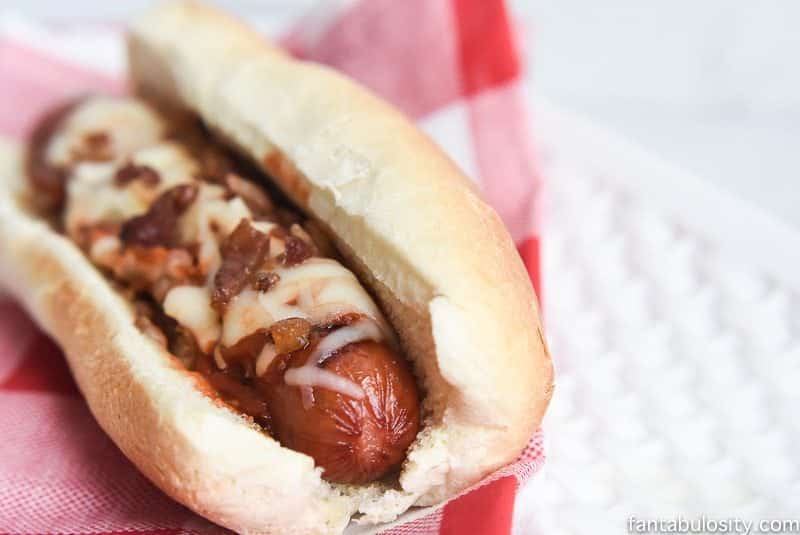 Welcome to day 3 of "Hot Dog," week! Yesterday we covered the "BLT Dog," and the first day we introduced (possibly my favorite) the "Buffalo Chicken Hot Dog."
But adding my OTHER favorite food, pizza, in with this combo for today's hot dog recipe… makes me all warm and fuzzy inside. (I've told you how "food = love" in my mind, right?)
A warm mound of marinara, mozzarella cheese, and crumbled bacon (just for fun), is all that is needed to top it off, making it a "pizza dog." Once assembled, throw it back on the grill for a little sec, to give it an overall "toasted," texture, and you've just taken it to a whole new level.
I'm going to admit… when my friends came over the other day to experiment in the kitchen with the different hot dog recipes, a "pizza dog," didn't sound too good to me. Although I love pizza, AND hot dogs… combining the two didn't really appeal to me. But holy moly, I'm so glad that I gave it a try, because it's now one of my favorites.
A local dairy bar in my home town has "pizza burgers," on the menu, and I've totally snubbed it in the past. Now… I'll be ordering it, and hoping it's just as good as hot dog/pizza combo, like this one!
Hot Dog Week: Pizza Dog
Dreams do come true with pizza and hot dogs come together. Melted cheese and tomato sauce are piled on a hot dog!
Ingredients
1

hot dog

1

hot dog bun

1

Tablespoon

marinara sauce

2

Tablespoons

mozzarella cheese

crumbled bacon

optional, or other meats/veggies
Instructions
Cook hot dog according to package directions, (we prefer ours grilled)

Place hot dog in a bun, and layer marinara sauce, mozzarella, and bacon.

Optional: Place on a super low heat, grill, to toast the bun and gently melt the cheese
Nutrition
Serving:
1
hot dog
Calories:
328
kcal
Carbohydrates:
44
g
Protein:
15
g
Fat:
9
g
Saturated Fat:
4
g
Cholesterol:
23
mg
Sodium:
689
mg
Potassium:
157
mg
Fiber:
1
g
Sugar:
6
g
Vitamin A:
265
IU
Vitamin C:
1.1
mg
Calcium:
296
mg
Iron:
2.9
mg
Hot Dog week is half over, but the remaining 3 hot dog recipes on the agenda MAY just blow your mind. I've saved these three for last, because they're all recipes that you may have never thought of creating with a hot dog. Get ready to get experimental… and to have your mind blown.
Other Hot Dog Recipes this week:
Sunday: Buffalo Chicken Hot Dog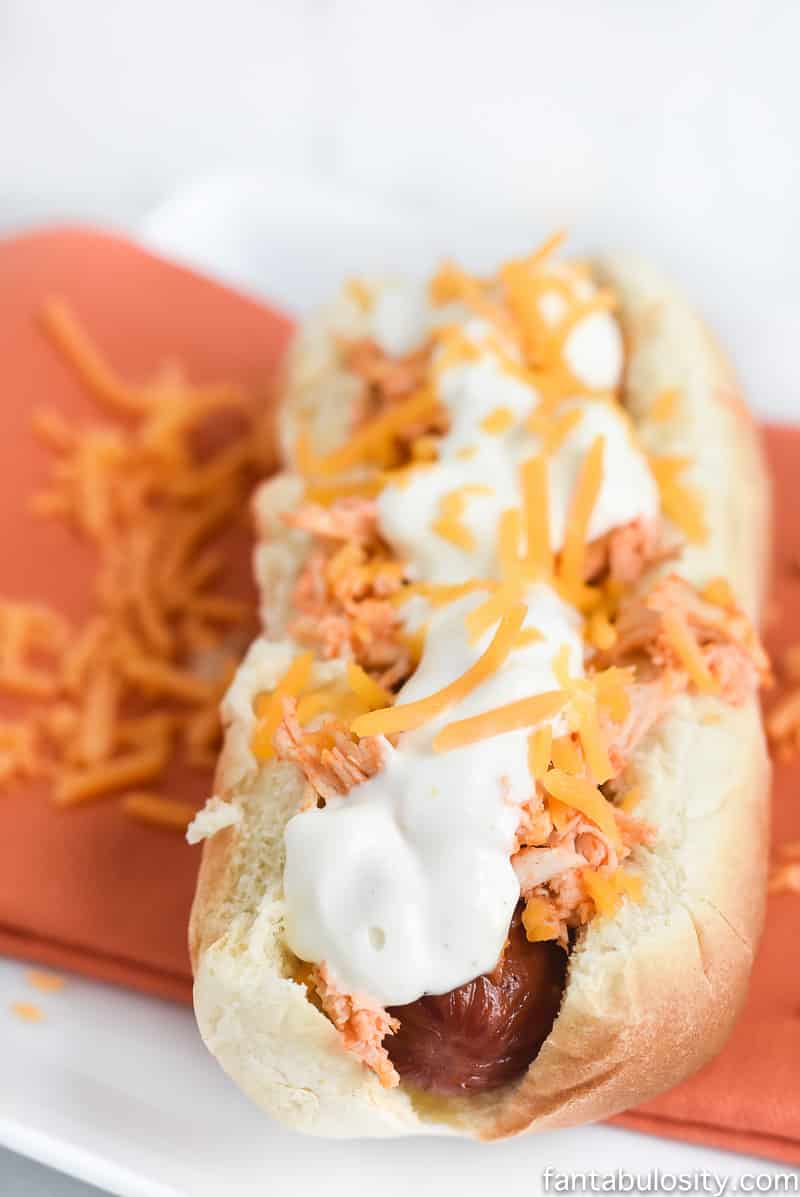 Monday: The "BLT" (Bacon Lettuce & Tomato… and ranch)
Ready for tomorrow's hot dog recipe?
Or pin this image to remember for later: