This post brought to you by Columbia Crest Winery. The content and opinions expressed below are that of Fantabulosity.
Remember the adorable place setting that I created a few days ago for a Rustic Wine Dinner Party that we were hosting? (You can see the Facebook LIVE video on my Facebook page.) The party turned out exactly like we had hoped. Beautiful weather, back deck breezes in the new patio curtains, fab Columbia Crest Cabernet Wine, and good friends. An evening that is still talked about through group text messages.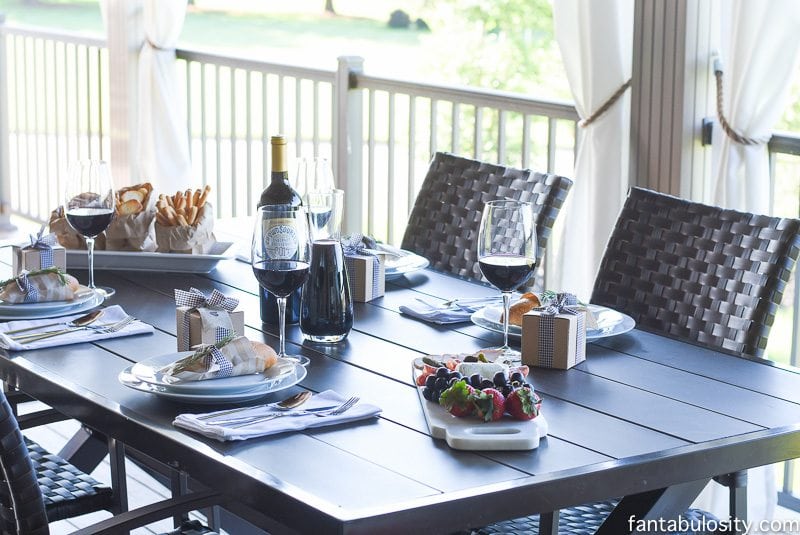 Our guests, and ESPECIALLY my husband, loved the Crowdsourced Cabernet that we served with apps and dinner. For someone that rarely drinks more than one glass of wine, he was asking for his second third glass, by sunset.
I really wanted to serve this wine at our dinner party, because my husband and I have been incredibly interested in crowdsourcing lately, and in 2014, Columbia Crest wanted to become the first winery to crowdsource a wine from vineyard to table. Everything from bud break, to the harvest, to the final blend and even the label, was put in the hands of the online community.
I thought that was an amazing story, and we love to help and encourage amazing adventures like this.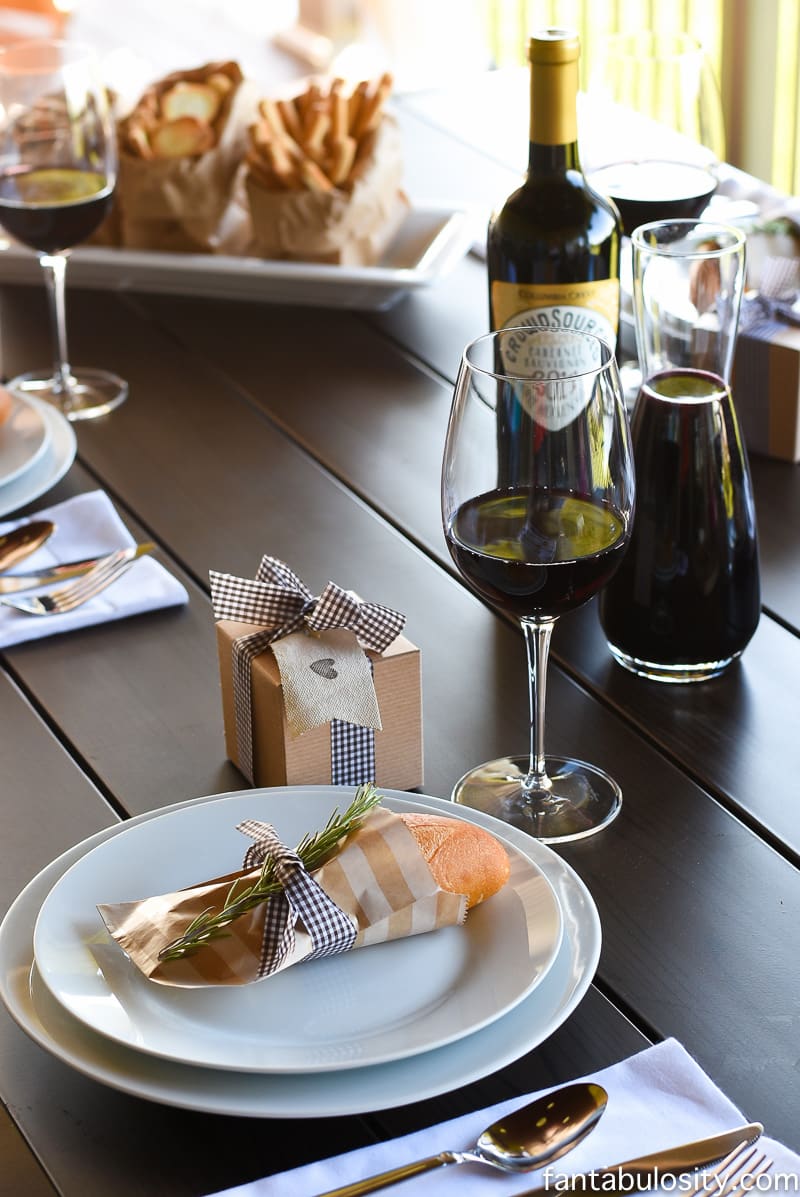 I paired a few food options to go with the wine, mainly because there's nothing better than snacking while drinking wine with friends, and waiting on dinner to finish. My ultimate snack "go-to," with wine, is a cheese tray. Pairing different cheeses, meats, fruits, and other small bite-size options, is easy & classy and most of the time, you'll see me serving baked brie on the cheese board!
Serving all of those options on a cheese board, you can't forget the accompaniments! Crackers, toasts, and breadsticks are the perfect bite-size crunch you need. Get creative, and display them in something other than the bags that they come in, or a bowl… and you've just made a fabulous display!
(I simply used brown paper bags, folded/rolled down) to give the table the "rustic," feel that I was going for!)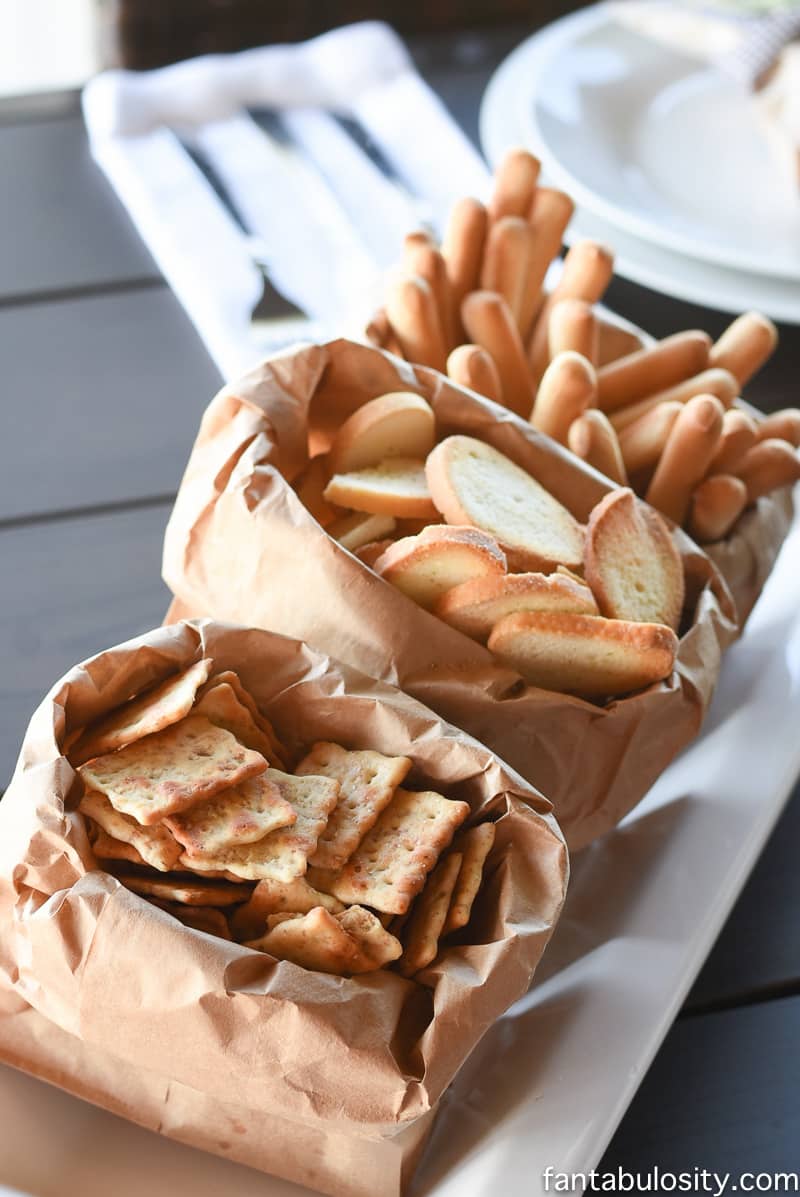 Oh the place setting… I was ecstatic to see the looks on our guest's faces as they walked on to our deck. They each had their own little personal "treat," awaiting them. Simple little touches like this can make your guests instantly feel welcome in your home!
If you're new around here, then you may not know that I have quite the "sweet-tooth," so anytime that I can incorporate a little chocolate, you can count on it. For an added "touch," I created a party favor box for each guest, that contained dark chocolate covered blueberries, that paired amazingly well with the 2014 Crowdsourced Cabernet! Red wine + Dark Chocolate = Happy, Happy Guests.
The overall place setting, and a glass of wine with dinner made this party a special one for the books!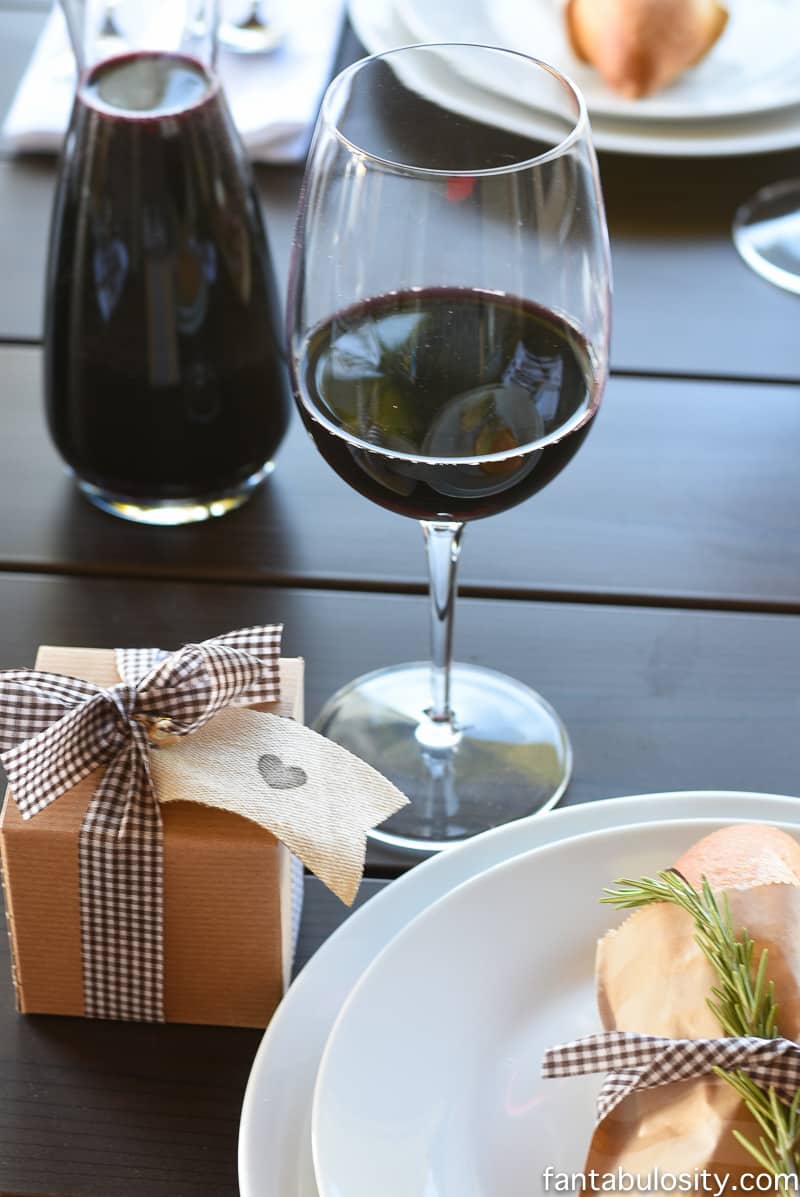 One of our guests JUST had a baby, (only 3 sweet weeks ago), so she wouldn't let me get a full photo of her, but she did agree to a "cheers," to celebrate all of the amazing recent blessings, and to the release of the new wine. (Any reason to have a "cheers," right!?)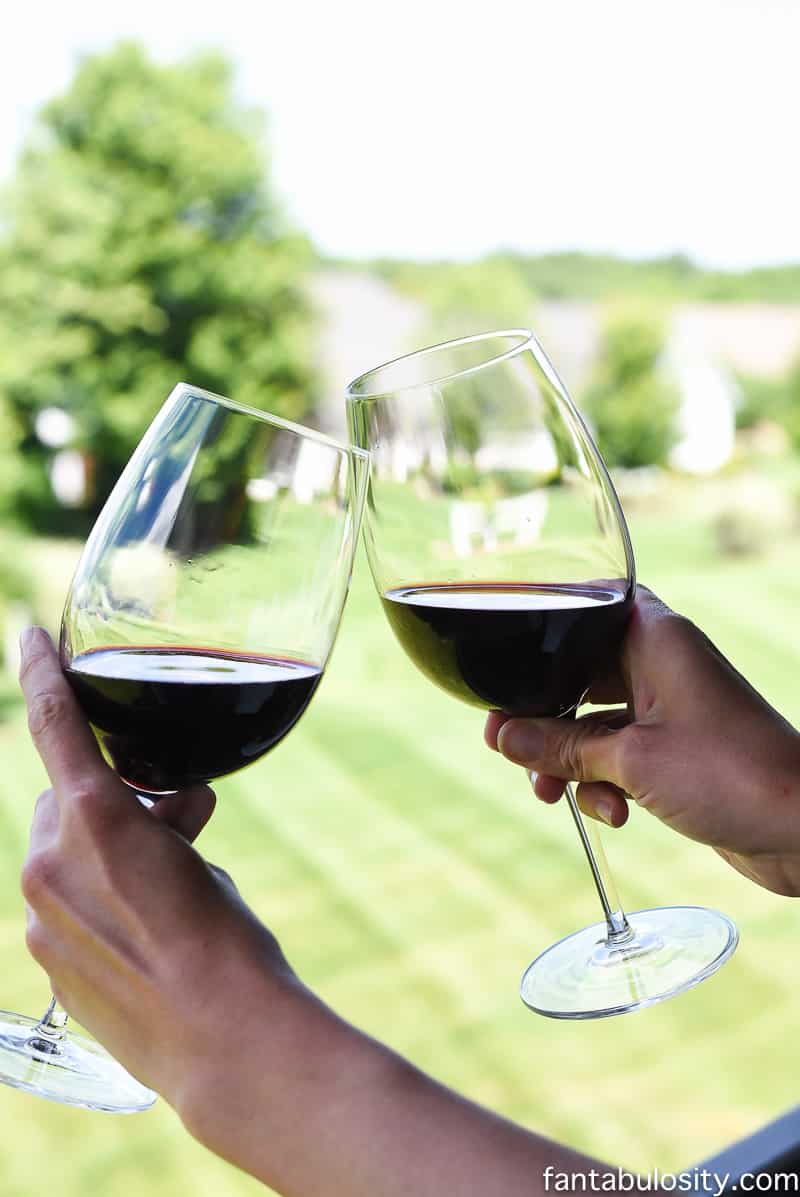 Once dinner concluded, we moved to the front lawn and ended the evening with small chatter. My husband loves nothing more than relaxing with friends on the front porch, with a glass of wine and a cigar.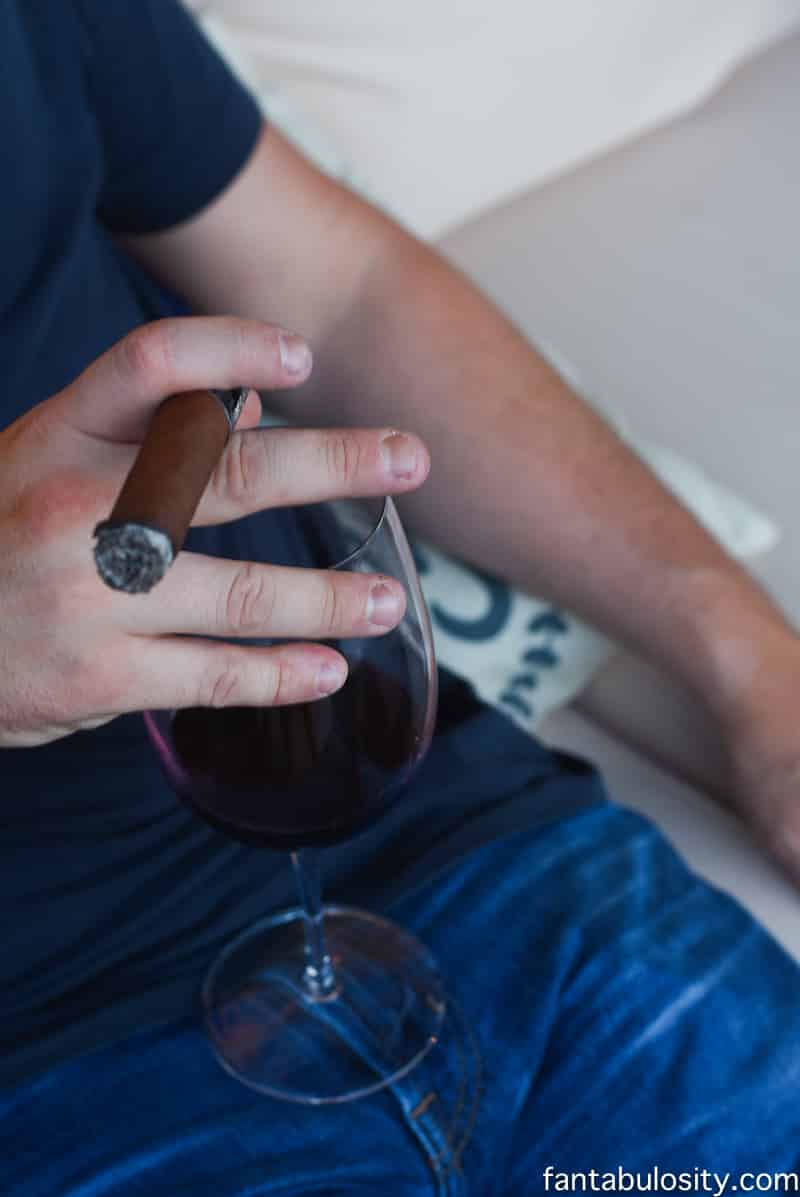 Me… well I like to visit on the front porch with a glass of wine too. There's really no other way to end a busy day.
If you're hosting, here's a last-minute party checklist that you may find helpful!