Spring 2016 Fashion and appearance on Access Hollywood!
If you've been following my Facebook page, then you know that I've been sharing updates of my recent trip to L.A./Hollywood.
About a month ago, Stitch Fix, contacted me and asked if I'd be interested in appearing on Access Hollywood to help announce their new shoe line that released on March 16th, 2016. I'm not even sure if I ran it by my husband, to see if he minded if I went. I hit reply immediately and practically yelled, "YES," through email. 🙂
Access Hollywood: Stitch Fix Segment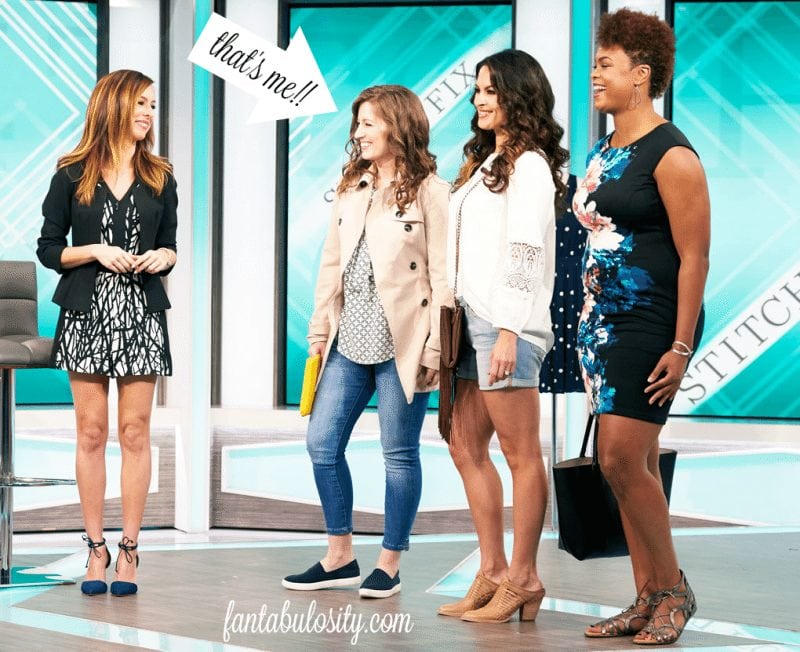 What an AMAZING experience it was! I can't thank Stitch Fix enough for allowing me to participate in this super fun tv appearance. I'm such a fan of theirs, and I'm not quite sure where my fashion sense would be, if it wasn't for them. As a mom of two little guys, I rarely have time to do clothes shopping for myself. So Stitch Fix comes to my rescue, every two weeks! (Yes, I selected to receive it as often as possible. But you can set it to fewer "fix," shipments, if you like!
If you haven't watched any of my Stitch Fix review videos, you can start with the most recent here!
To give Stitch Fix a try, you can head over to their site, quickly fill out your profile and get your first fix SOON! And remember… you only pay for what you want to keep! Yay!


Thank you so much to all of you for always encouraging me to follow my dreams, and for being a 24 hour best friend!