Blank Calendar – FREE Monthly Calendar Printable: A vertical calendar printable that's super chic and perfect for those who love a minimalistic way to keep dates on track!
Often, I see printable calendars available online, but they either lack something that I'm looking for or aren't the right orientation and size that I need. So what's a girl to do? Or at least this girl? I make my own.
What else do I do? Make it available for you too!
Vertical Monthly Calendar Printable
Want to be able to type in to this calendar too? Then you'll LOVE my home management binder that not only allows you to type in each day… but you get access to over 50+ printables to help you manage your life and home!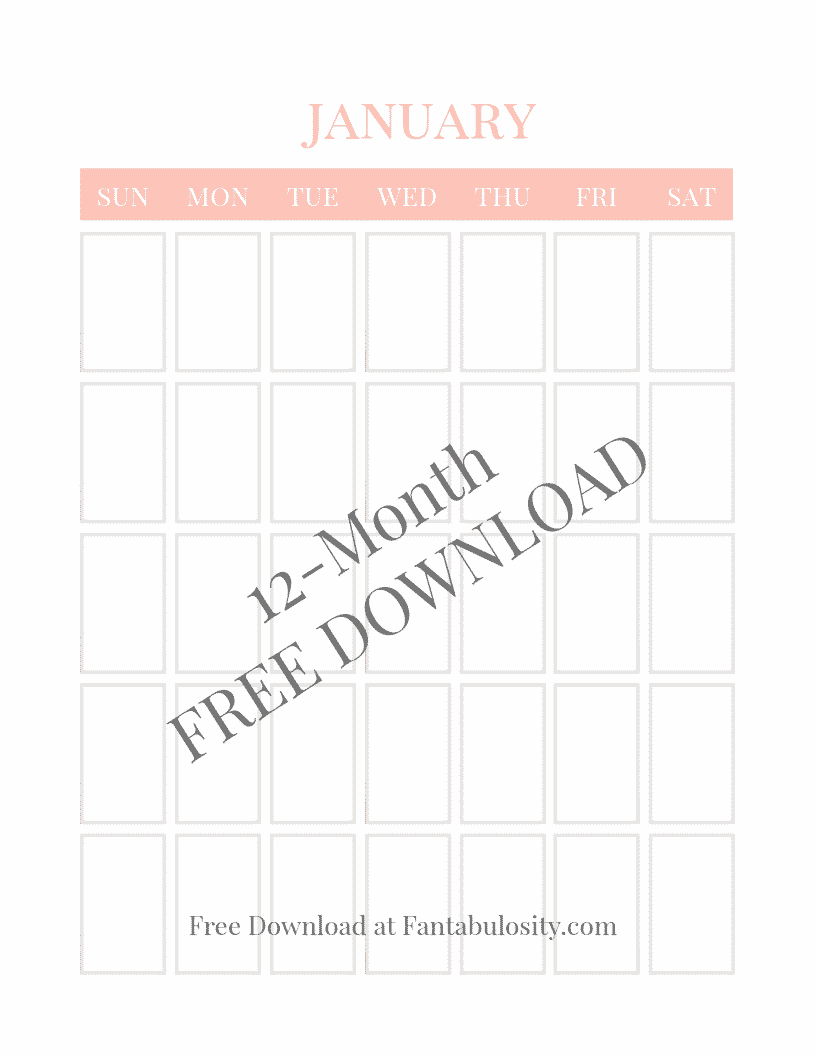 When you search "BLANK CALENDAR" on Google, there are a lot of horizontal (landscape orientation) options that pop up.
But if you're like me and like to put your blank calendar sheets in a 3-ring binder in a vertical (portrait orientation), then you'll love this printable.
5 Week AND 6 Week Calendar Options
When making my own calendars, I like as much room to write as possible. (I'm a big note-taker.)
So for this printable, I made a blank calendar template that only has 5 weeks (rows) to allow more writing space.
However, some months, some years, may need an extra row in there for a couple of days if the month starts later in the week.
So to accommodate all months and years, I've made two calendar options for you.
Why Not Just Make Each Month Have 6 Weeks (rows)?
I just hated to make them all 6 weeks, that reduces the size of each daily box, limiting the space you have to write. Space to write is CRUCIAL to me, so I thought you may be the same!
But since I'm also more of a type "A" personality, I completely understand the need for symmetry, so I've created 2 different styles to hopefully make things easier for those of you who prefer things a certain way.
With this Free Calendar, You Can Either:
Save and print the "5-week calendar" (bigger squares to write in) and for the months that require an additional row (for 2019, this will be for March 31st and June 30), you can just write in the extra dates at the bottom of the sheet.
Save the entire year of the 6-week calendar months (smaller squares) so all of the boxes are symmetrical with every month, even though the boxes will be smaller.
Blank Calendar – FREE Printable
So grab access to this printable calendar and all of the other printables that I've created for you here…