Oh how fun this Vintage Christmas party would have been.
Yes… I said, "Would have been." 🙁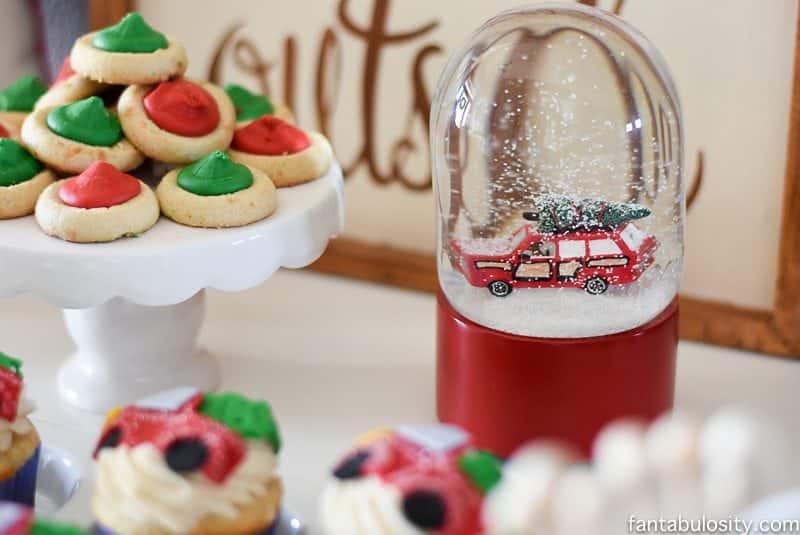 One of my kiddos came down with a fever a couple of days before our annual Santa Night Party this year. Unfortunately, his little body can't handle fevers like some others can. He's one of the not-so-lucky ones that has seizures. The morning before our party date, he once again had a seizure, and once the craziness calmed down… I immediately sent out notifications to our friends, letting them know that we had to cancel the party for this year, so we could take care of our little guy.
A few days later, and once my kiddo felt MUCH better, PRAISE THE GOOD LORD… I looked at my dining room full of Vintage Christmas decor, and all of the yummy snacks that I had gathered for the party. I thought to myself…
Oh Why Not!?
🙂 So I quickly styled this Vintage Christmas Party, so I could share the ideas that I had with you all. Luckily, there wasn't much to it, and we made sure the cookies and cupcakes didn't go to waste. Put it this way… our neighbors were VERY happy. 😉
Vintage Christmas Party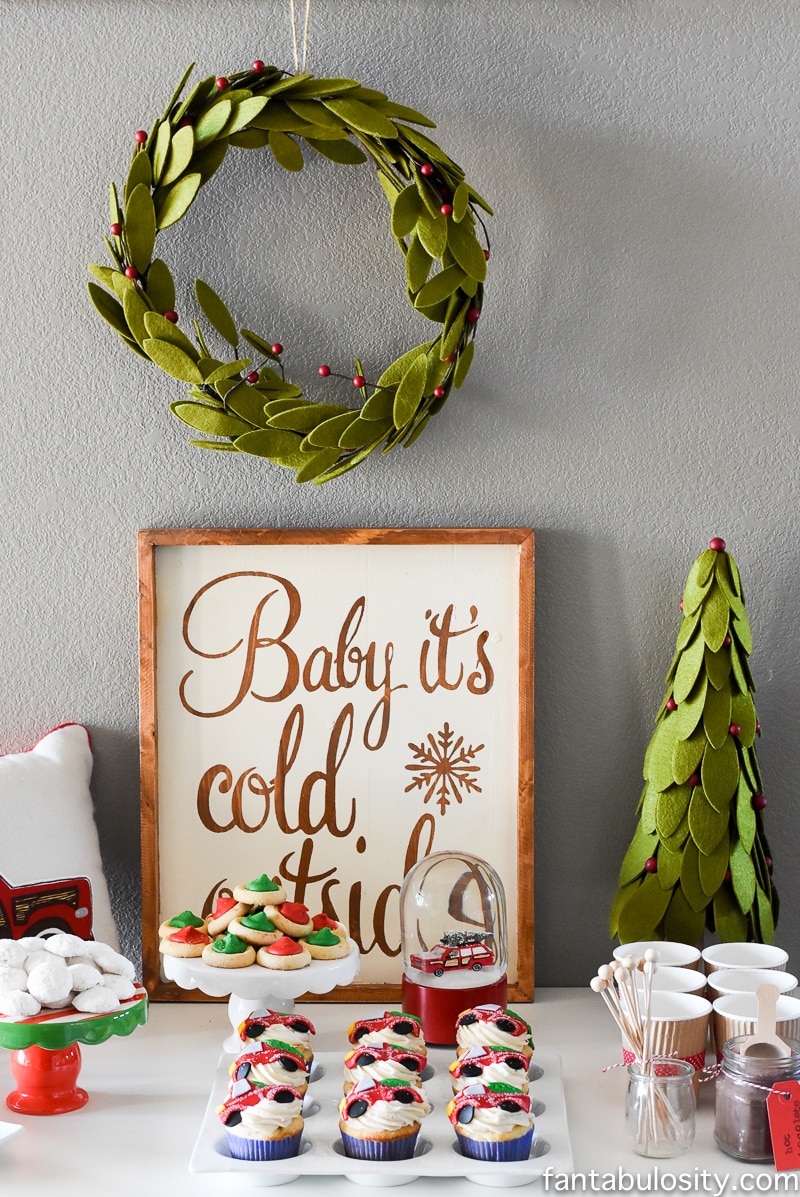 Oh how I wish I would have thought to make these cornflake wreath cookies to go with this party!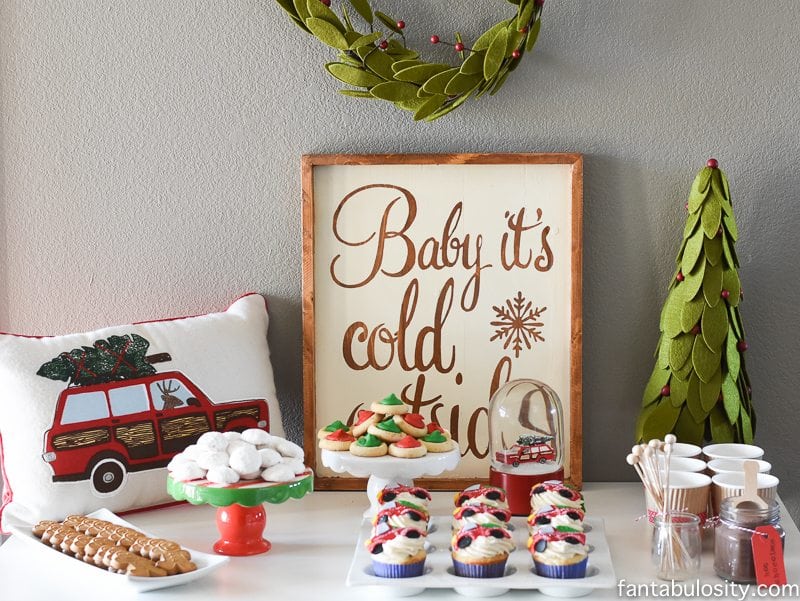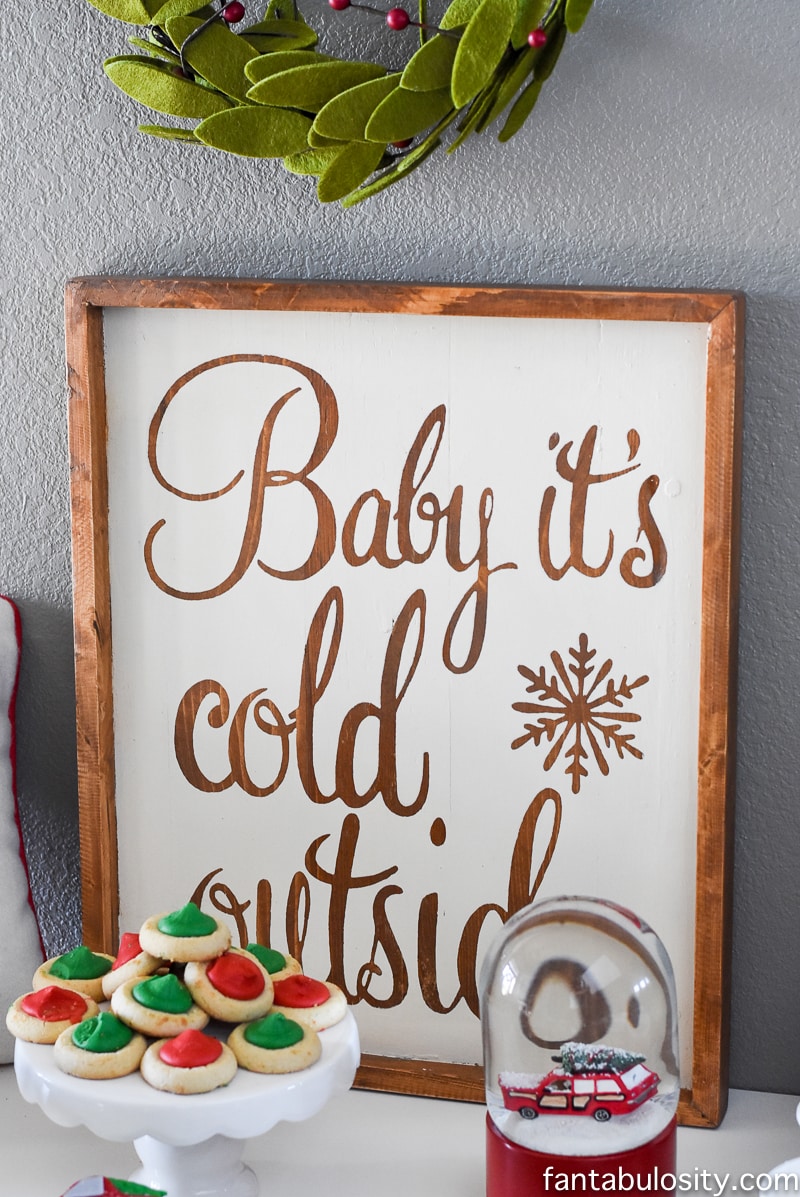 I owe a HUGE "thank you," to Target for all of their fabulous goodies that I used for this party. About 90% of my party decor, I scored from Target. Surprise, surprise, right!? 😉
I had "eyed," this pillow for a LONG time, and I'll be completely honest…
…the theme of the party TOTALLY stemmed from this pillow. I mean, it's ridiculously adorable.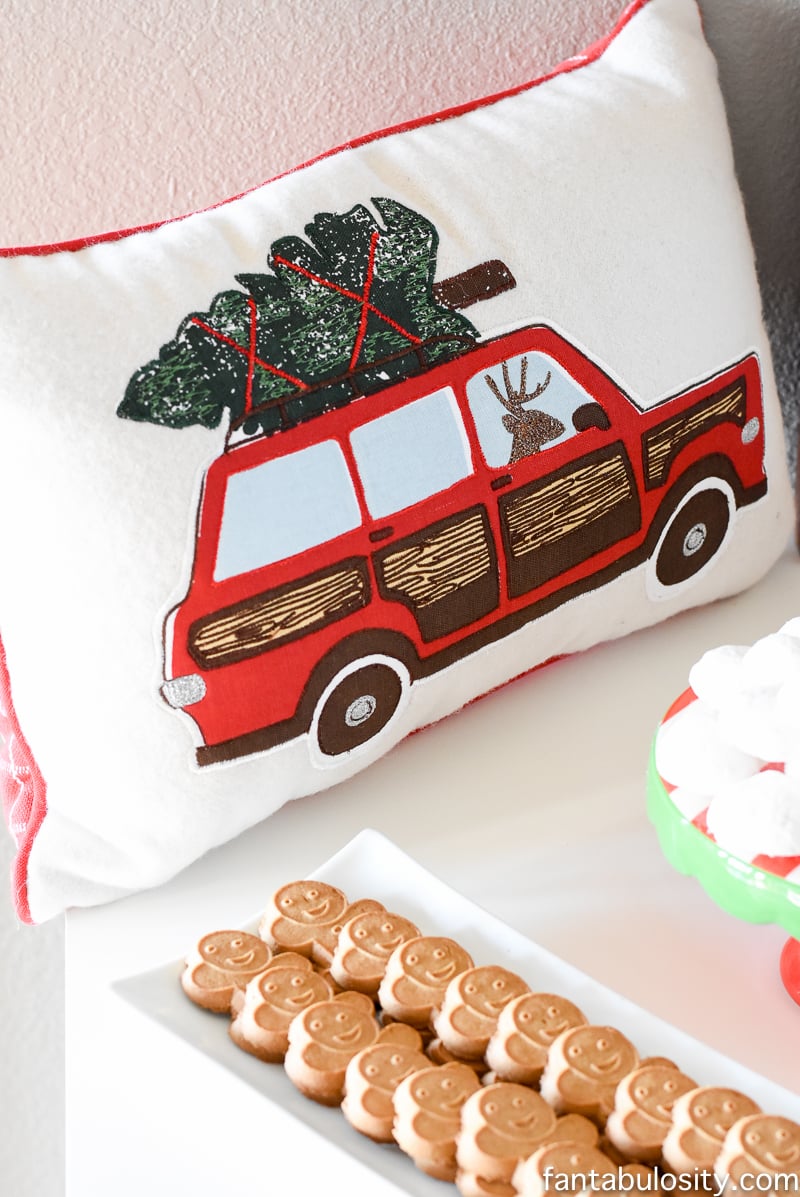 Once I had the pillow, I HAD to get the snow globe, right!? Besides, my kids are uber obsessed with the snow globe. It's the little things. 🙂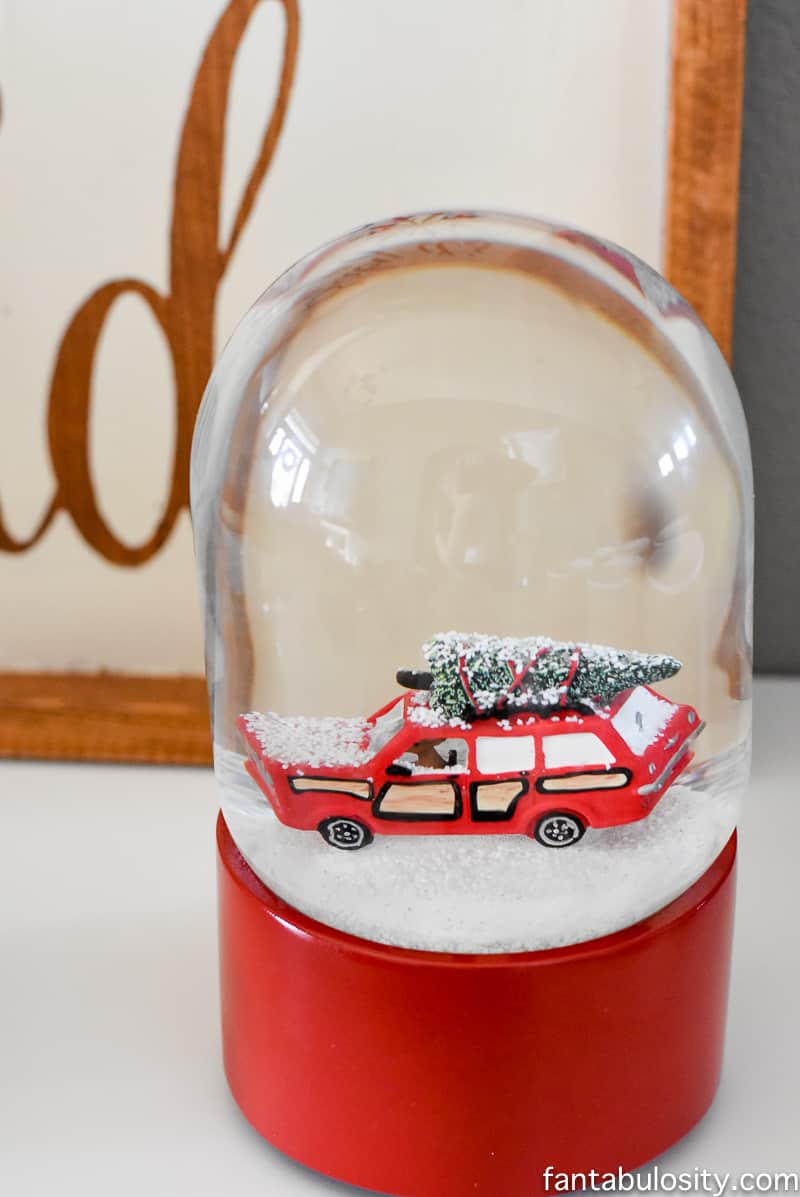 You have no idea how much I was to sit here and say,
"Yeah, I made this felt tree." But I can't. Target to the rescue.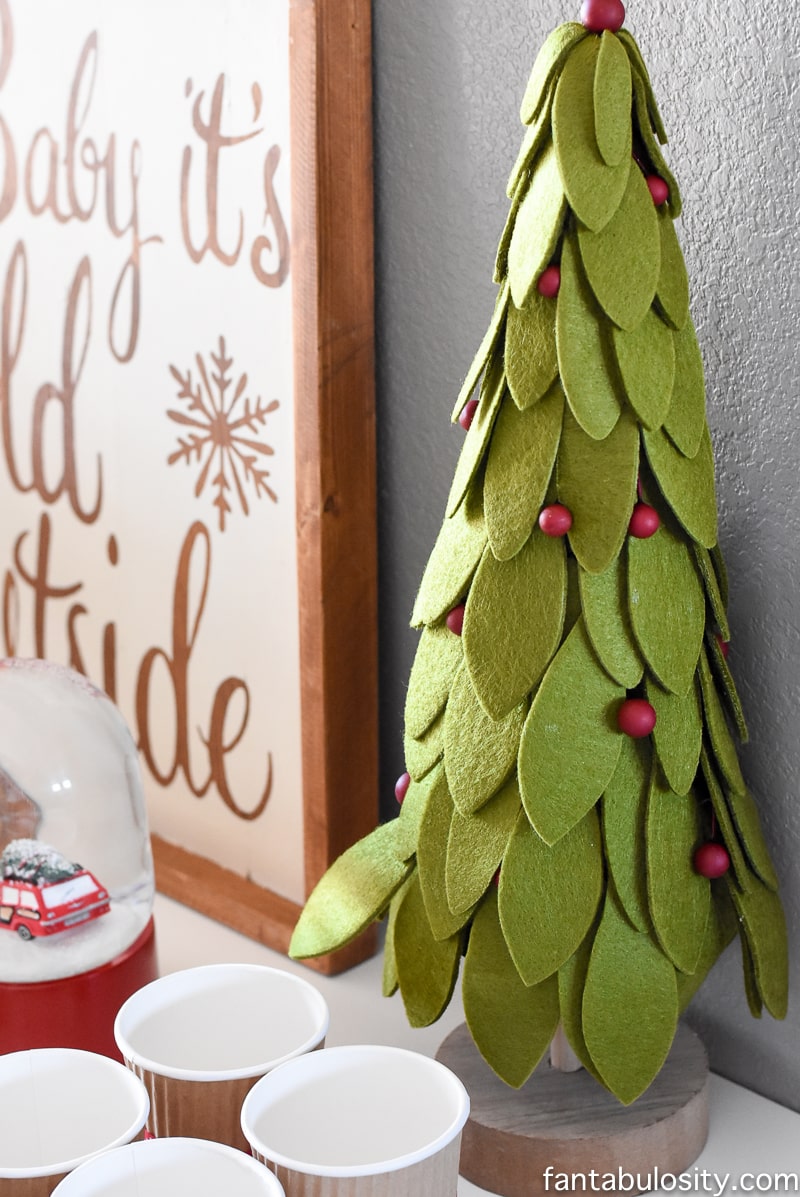 Ready for my easy party secret?
Store bought cookies. However, if you saw my FB post the other day of my new cookie decorating infatuation, "store-bought," cookies may not be on my list anymore.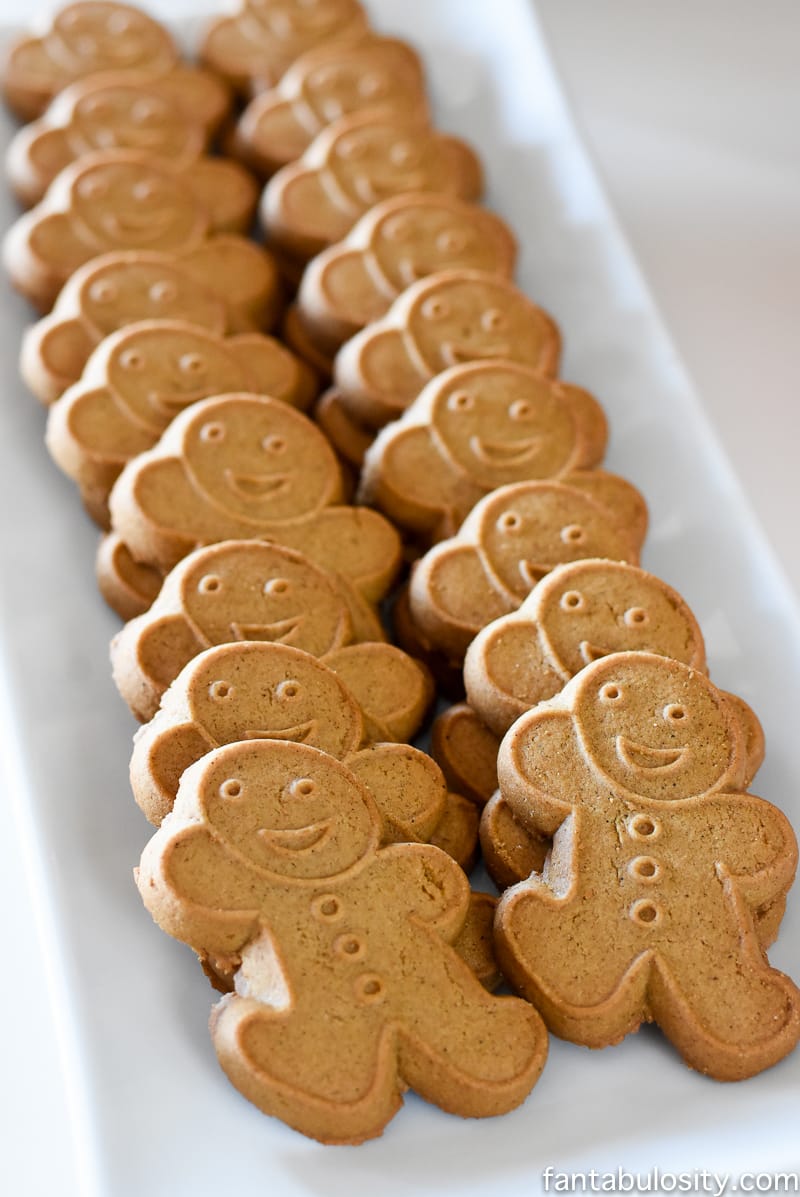 Store-bought snowball cookies. Yeah… really. Aren't they crazy cute, and PERFECT for this little Christmas party dessert table?!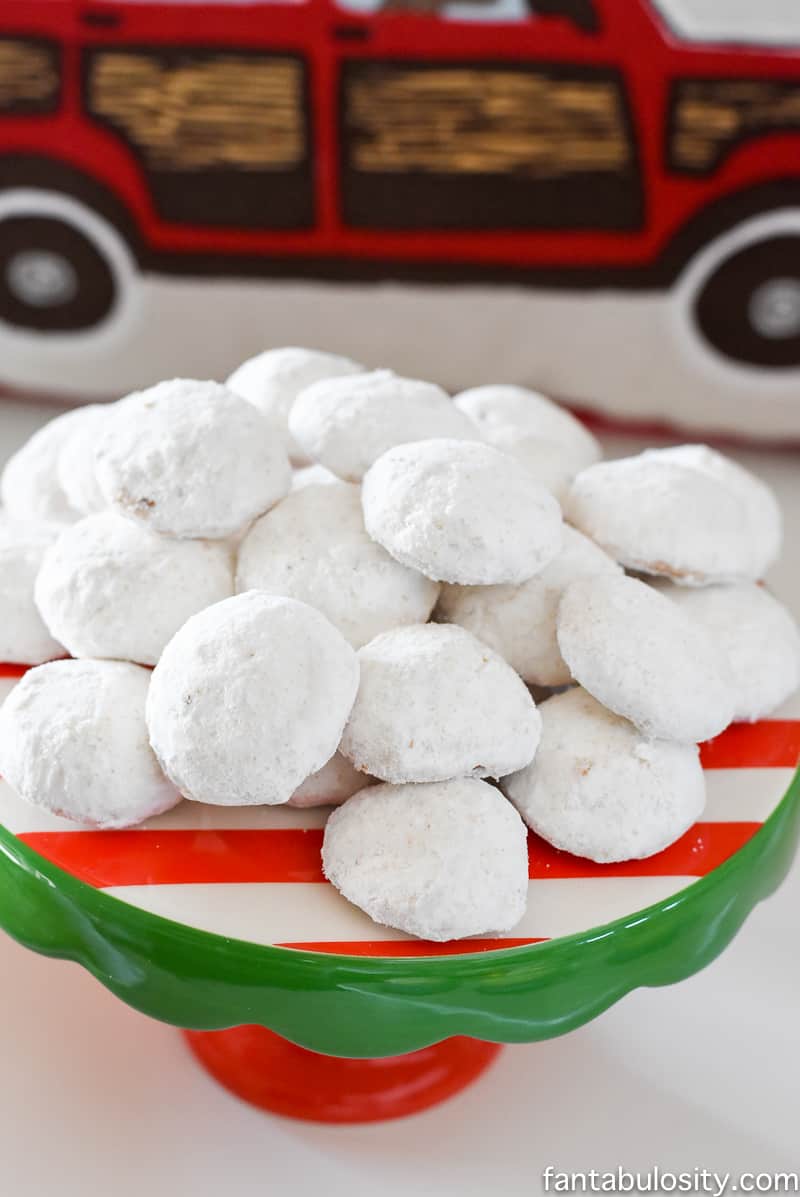 Yes. Yes these are store-bought as well. I mean, come on… a couple of dollars for a box of cookies? Who WOULDN'T be tempted to do it that way?
Alright… the cupcakes. The little vintage truck and Christmas tree cupcake topper, MELT my heart. I found a vintage truck and tree image to send my cupcake lady, and she NAILED it. Didn't she? Now… if I could only learn how to do this too!
I bought precious little to-go, "kraft," coffee cups from Shop Sweet Lulu, and I thought a little Christmas party needed a little "hot chocolate station." Right!?
I created a little tag, by using my stamps, to create a "hot chocolate," tag. Tie it around the jar with bakers twine, and now your guests will know EXACTLY what it is.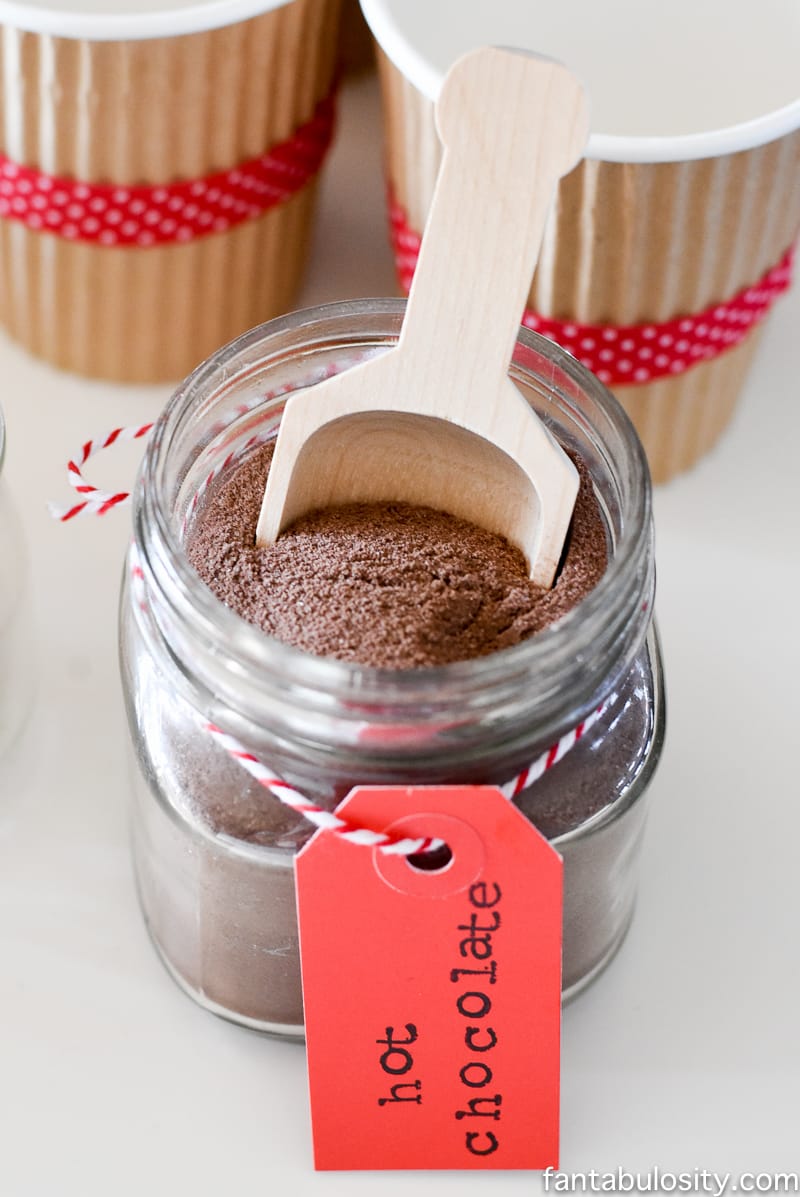 Have you thought about using fabric tape to wrap around your beverage cups? You wouldn't BELIEVE how often I do this. It add just the right amount of detail to plain jane cup, and it's an easy & quick way to make it happen!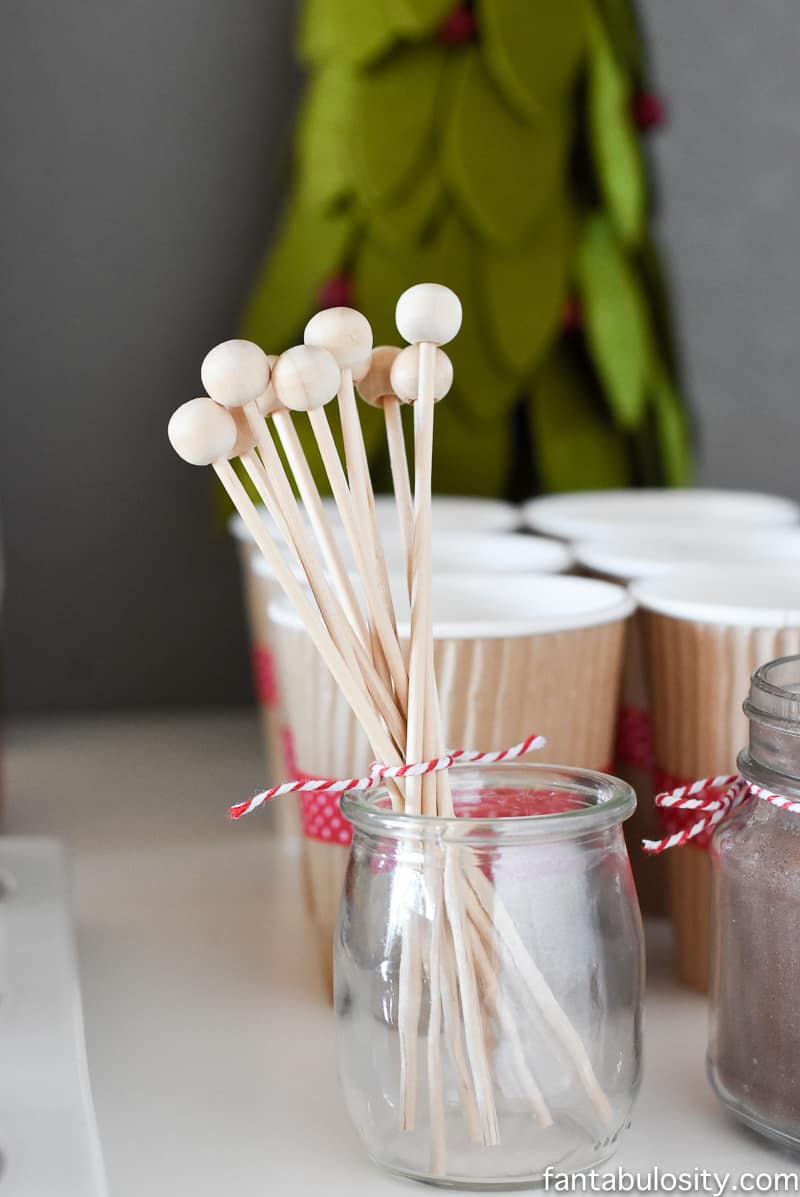 Thank you SO much for coming by, and checking out my "What would have been," Vintage Christmas Party."
A "normal," person, would have held on to this stuff to design and style next years party. Me? I can't wait. I love to style a good dessert table. Besides… I'm sure Target will have more irresistible goodies next year that I can snag. 😉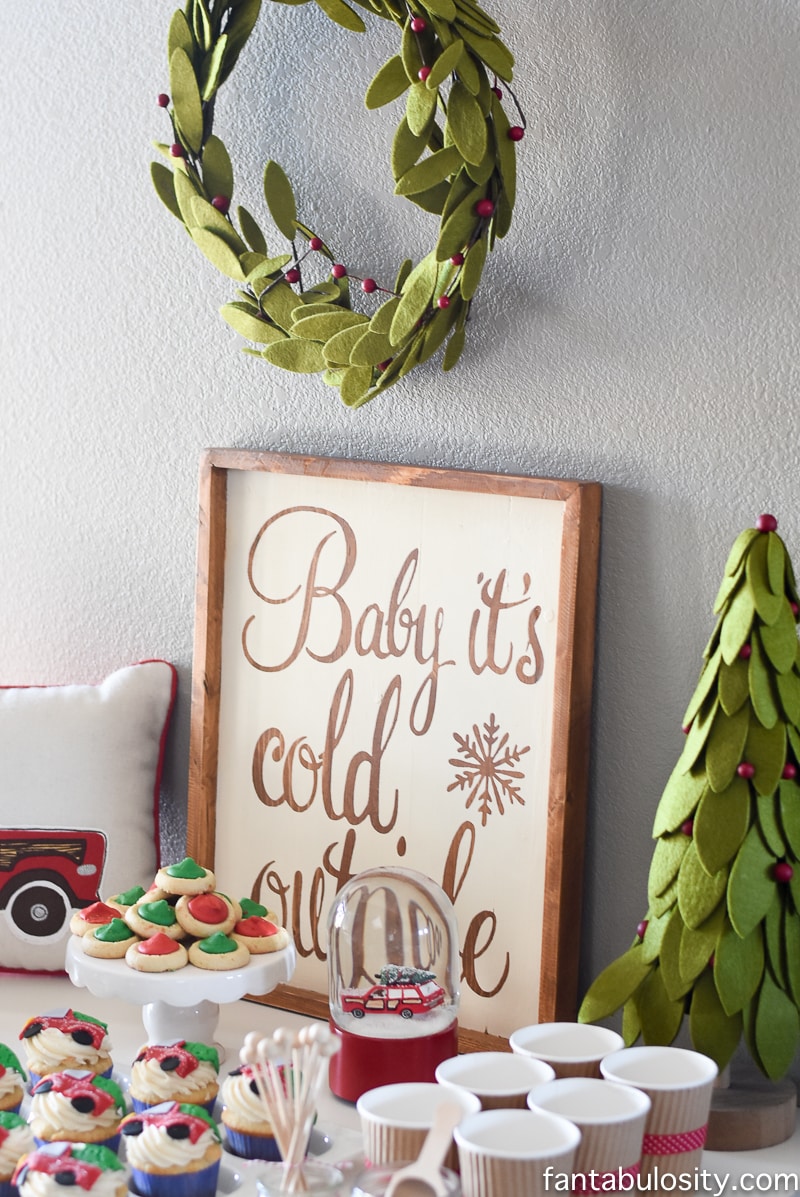 Until next time,

Pin this Image Below to Remember:
{Hover if on desktop, tap photo if on mobile}