This post brought to you by IZZE. The content and opinions expressed below are that of Fantabulosity.
Whimsical Purple Passion Party Tablescape: A gorgeous way to close out Summer, and introduce the Fall colors for any party you style this season!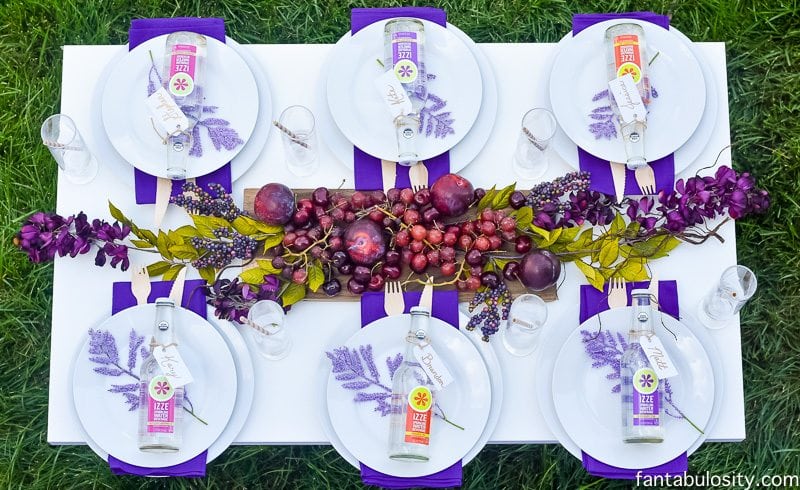 As you probably saw over on Instagram and Facebook this week, I gave you a little sneak peek of this Whimsical Purple Passion Tablescape that I styled this week. I've been wanting to style a party using IZZE Sparkling Water for so long. The bright colors, and the classy look of the bottle, make styling any party so much easier!
I decided to use the IZZE bottles as the centerpiece for this tablescape to really make the colors pop. Placed on bright white plates, and a simple floral stem, the bottle not only serves as a place setting, but as the drink of choice for the party!
More Party Ideas You'll Love:
Purple Party Ideas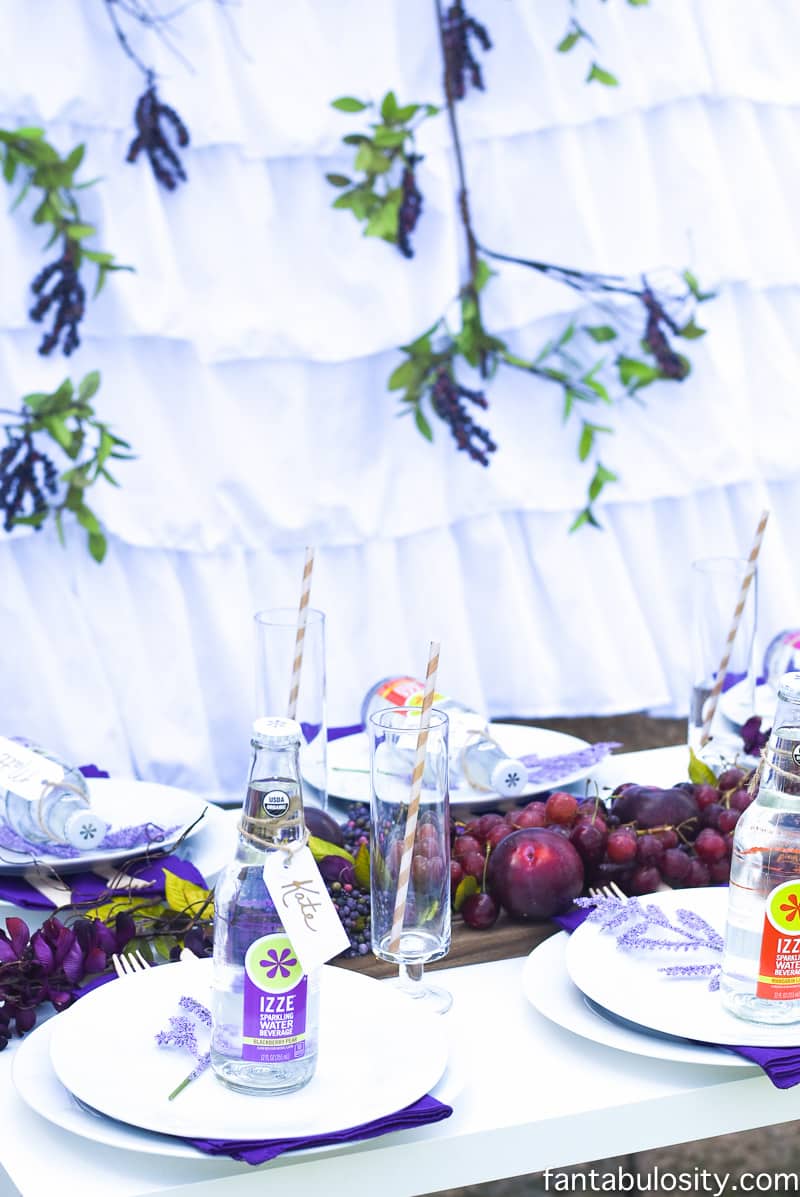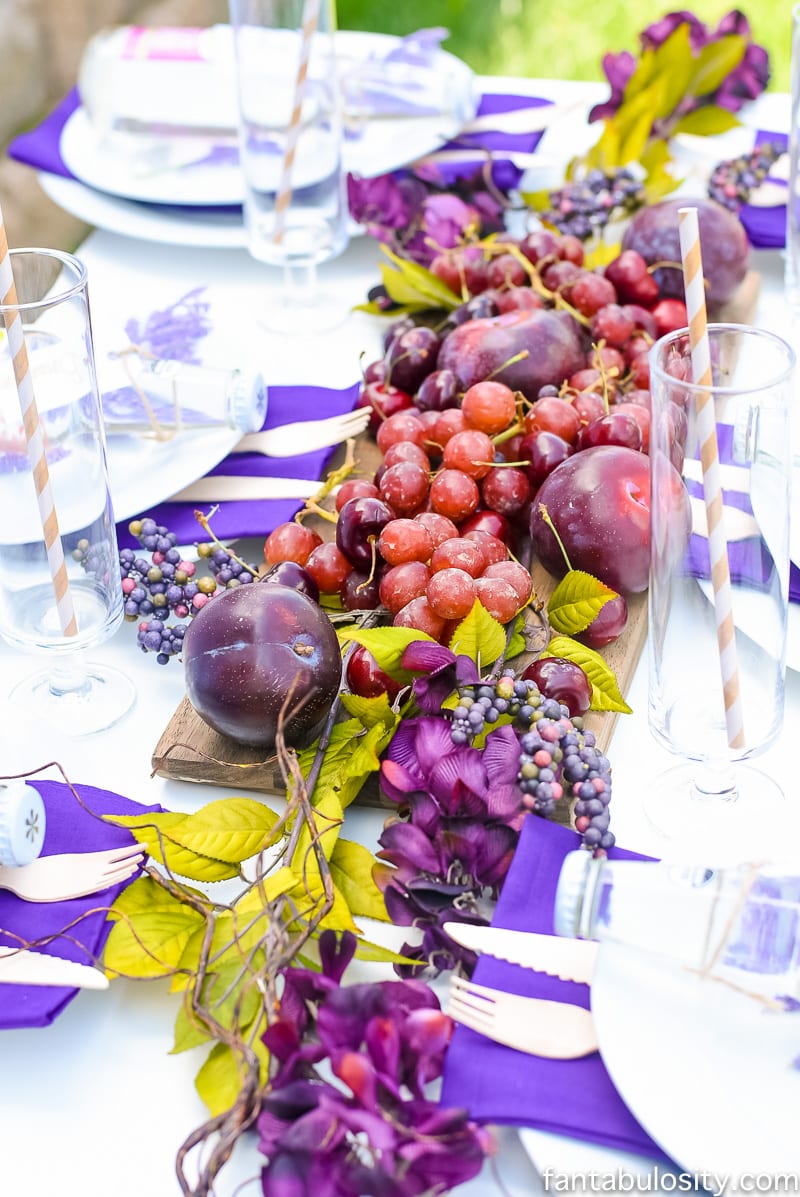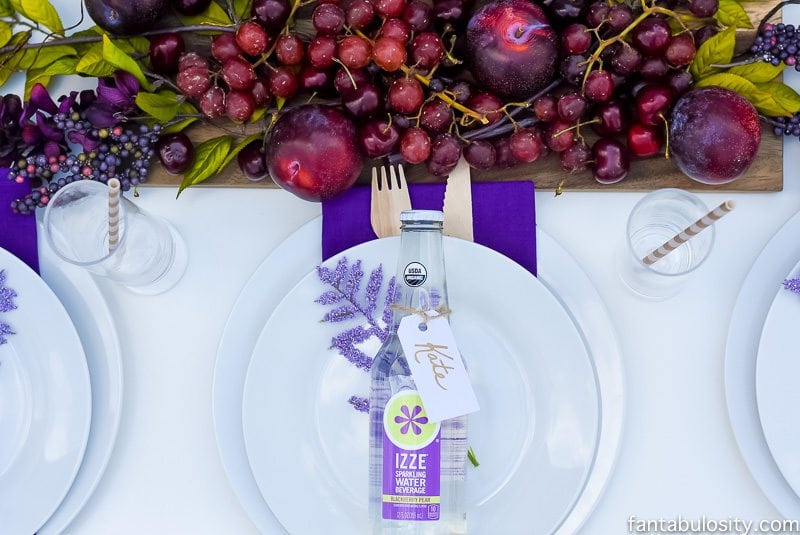 Personalized Place Setting:
An easy way to add a small personal touch to your place setting, is to grab a simple gift tag, and write your guests name in a beautiful coordinating color. Tie it on with a fun ribbon or twine, and your guests will LOVE the personal aspect and time that you took to make them feel so special and welcome.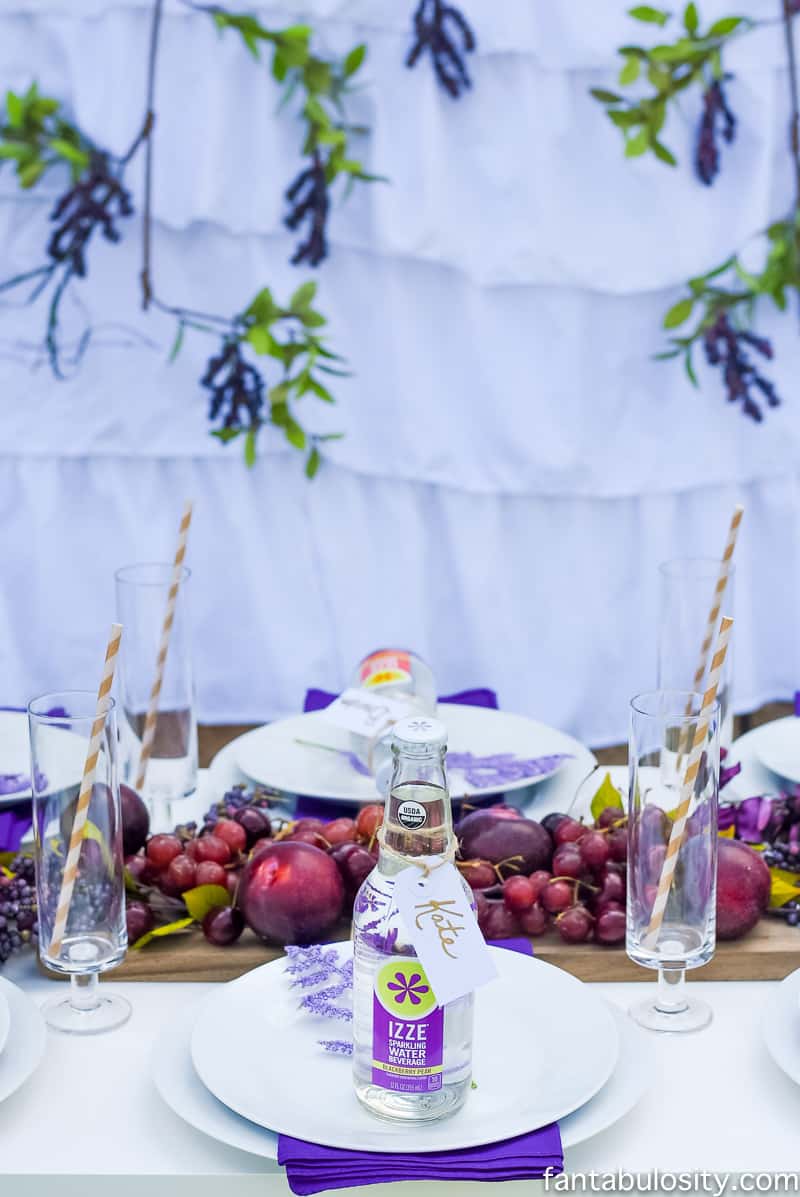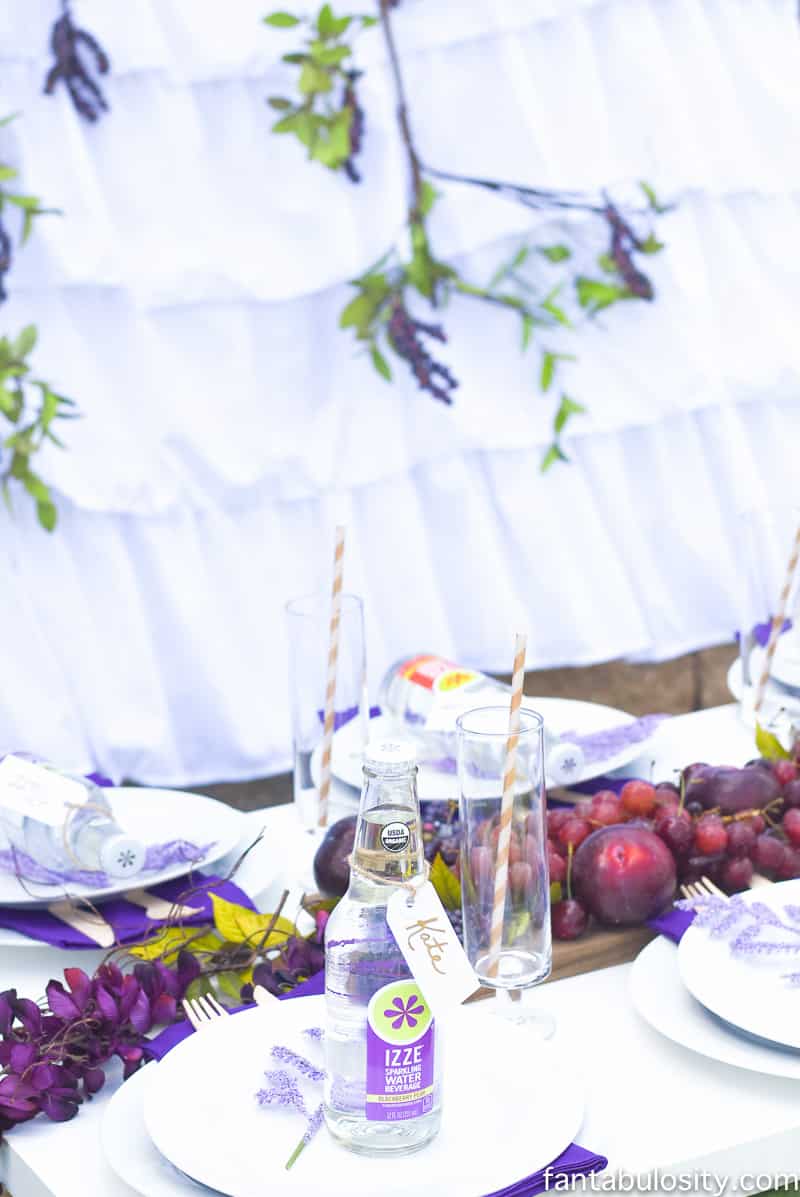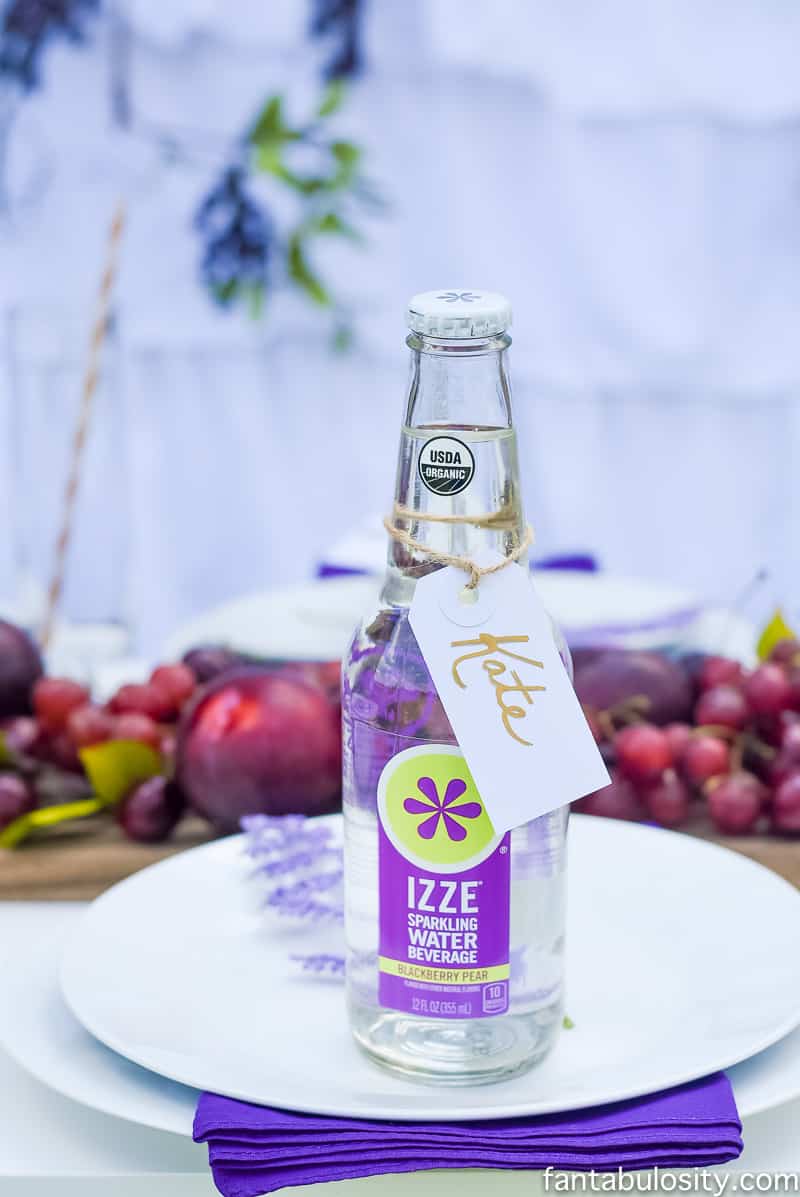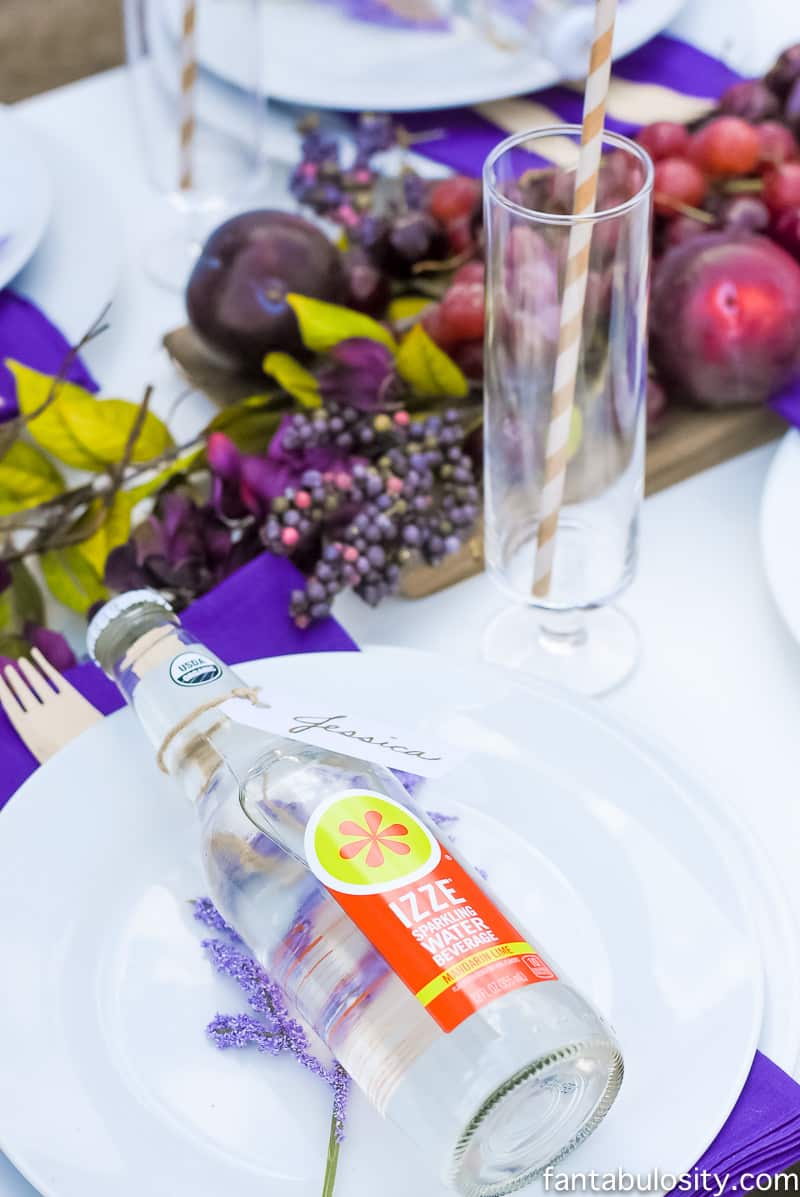 This tablescape was created for a whimsical couples dinner party for our friends in our backyard, but could easily be styled for a girl's night (one of my favorite reasons to host), a baby or bridal shower, and so many more excuses to host!
IZZE Bar Cart
I'm a sucker for a bar cart at any party. A mobile way to transport beverages, all while adding classy decor, without having to break the bank and decorate a great deal. With the stunning, bright colors of the IZZE bottles, I let the Sparkling Water pretty much decorate my bar cart for me!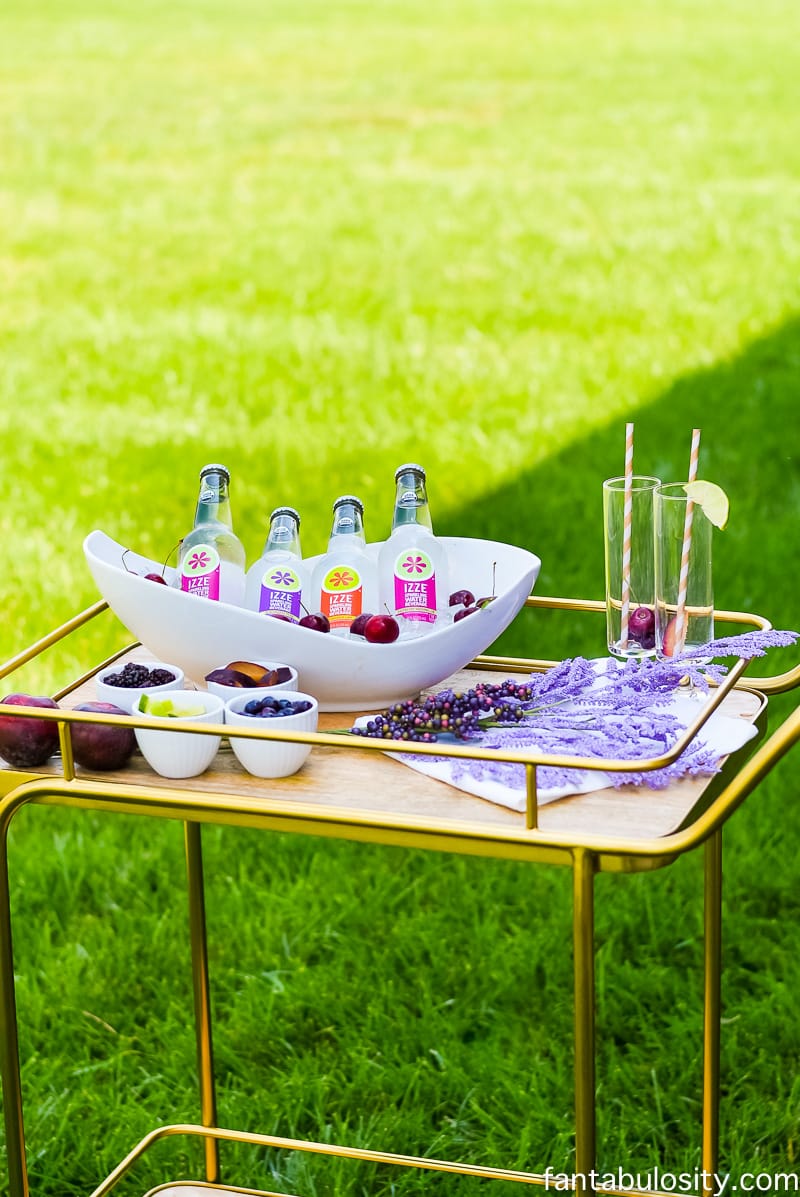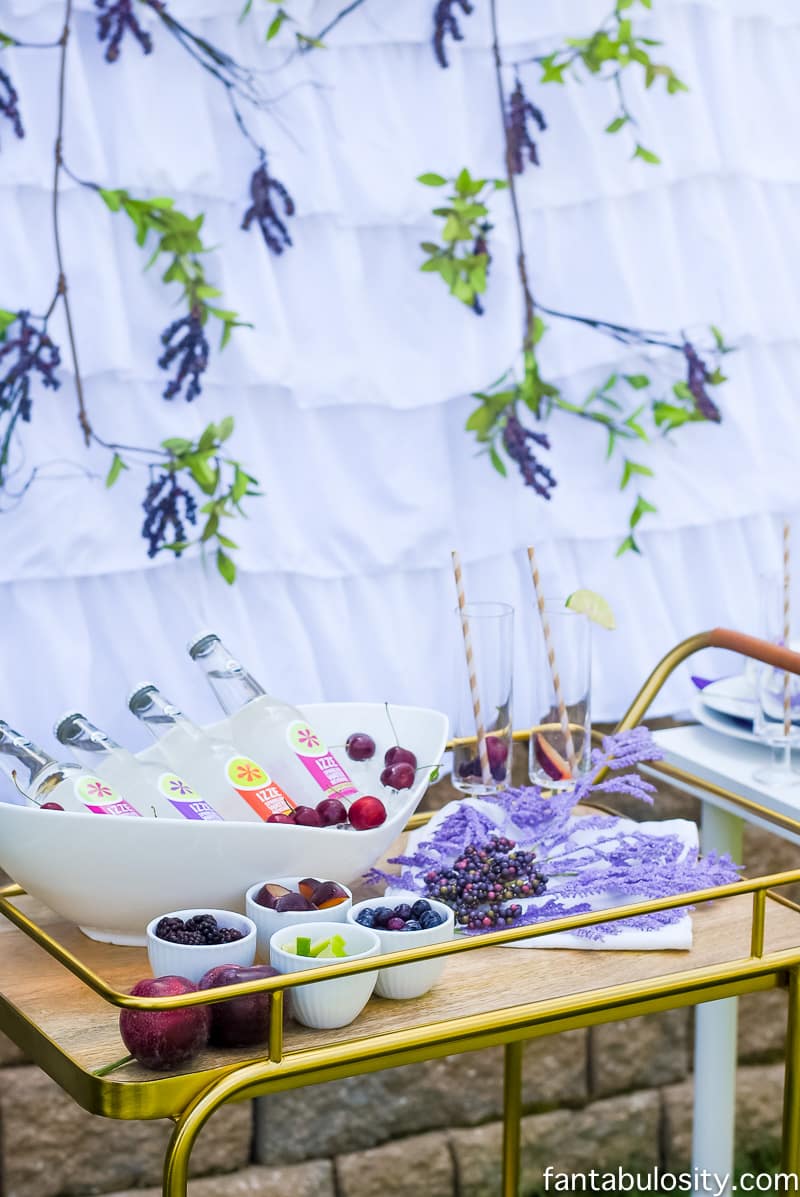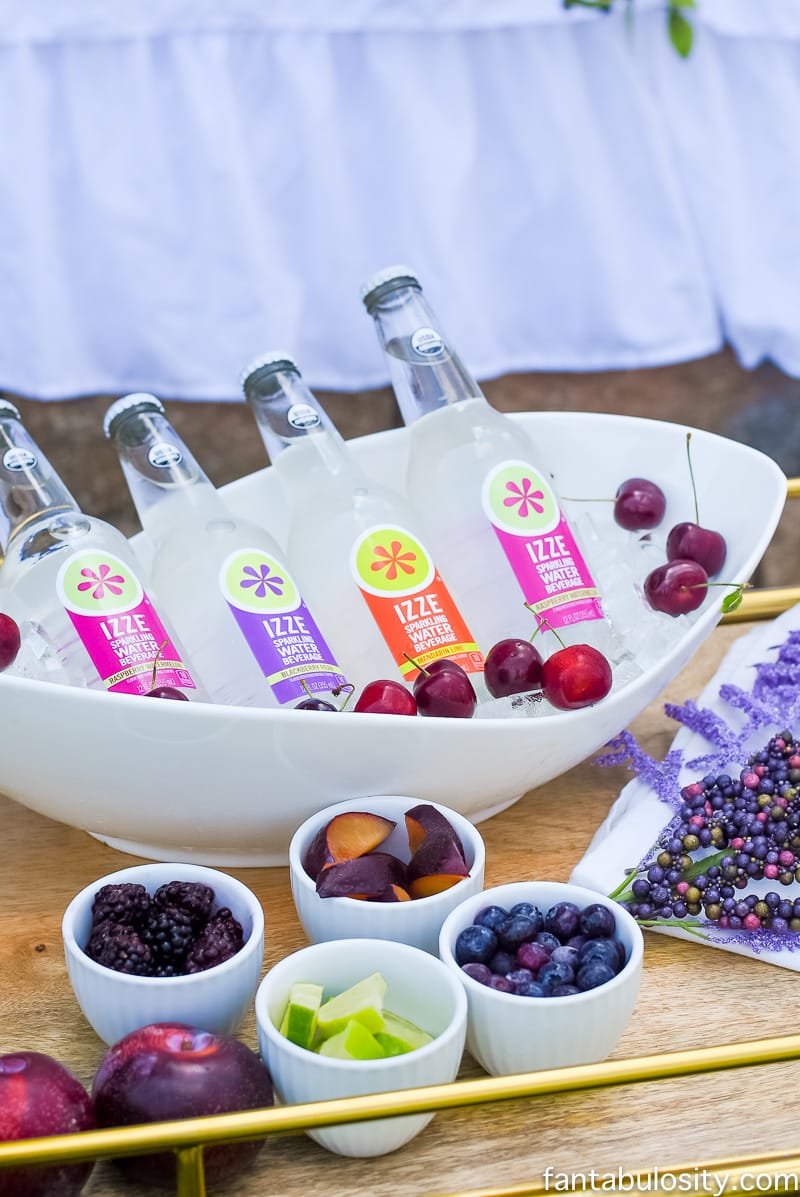 IZZE Sparkling Water:
I've been such a fan of IZZE for so long, and when I saw that they came out with IZZE Sparkling water, I couldn't WAIT to incorporate it in to a party tablescape!
IZZE Sparkling Water has three, true-to-the-fruit flavors: Blackberry Pear, Mandarin Lime and Raspberry Watermelon. My favorite part??? It is USDA Organic Certified—made with organic natural flavors and organic cane sugar (1-2 grams)! Eeeeek! Anytime I can use something that is Organic, makes me feel THAT much better about serving it to my guests and family. Plus, it's low-calorie, and has just 10 calories per 12-ounce serving.
IZZE Sparkling Water makes hydration fun and flavorful, helping you to #SparkleBrightly every day! It is definitely a rotating necessity on my store list every week.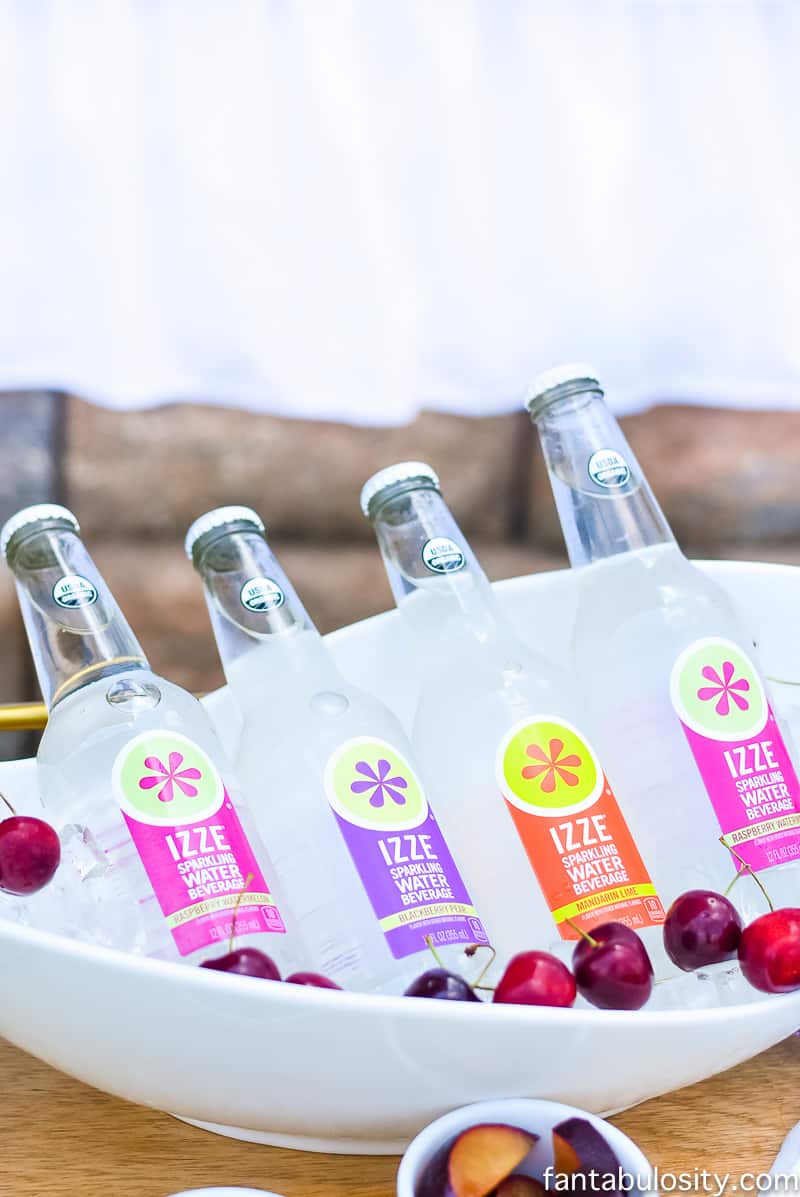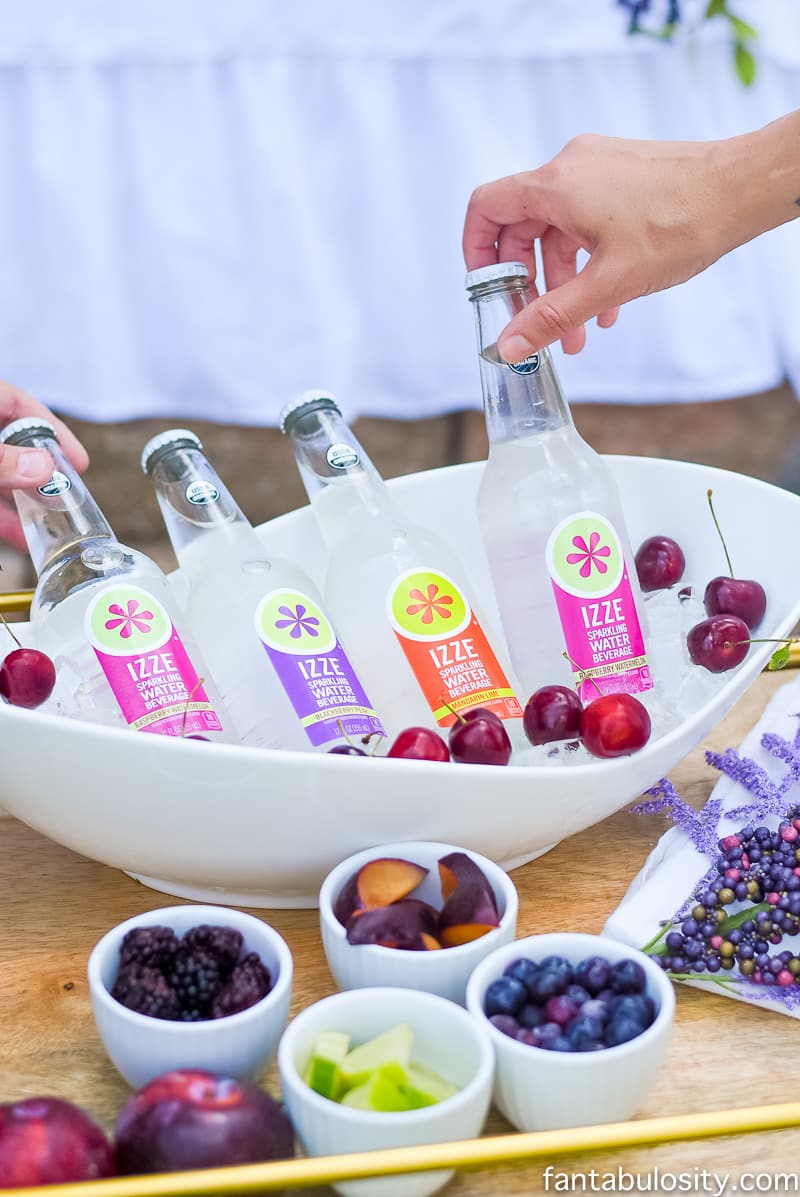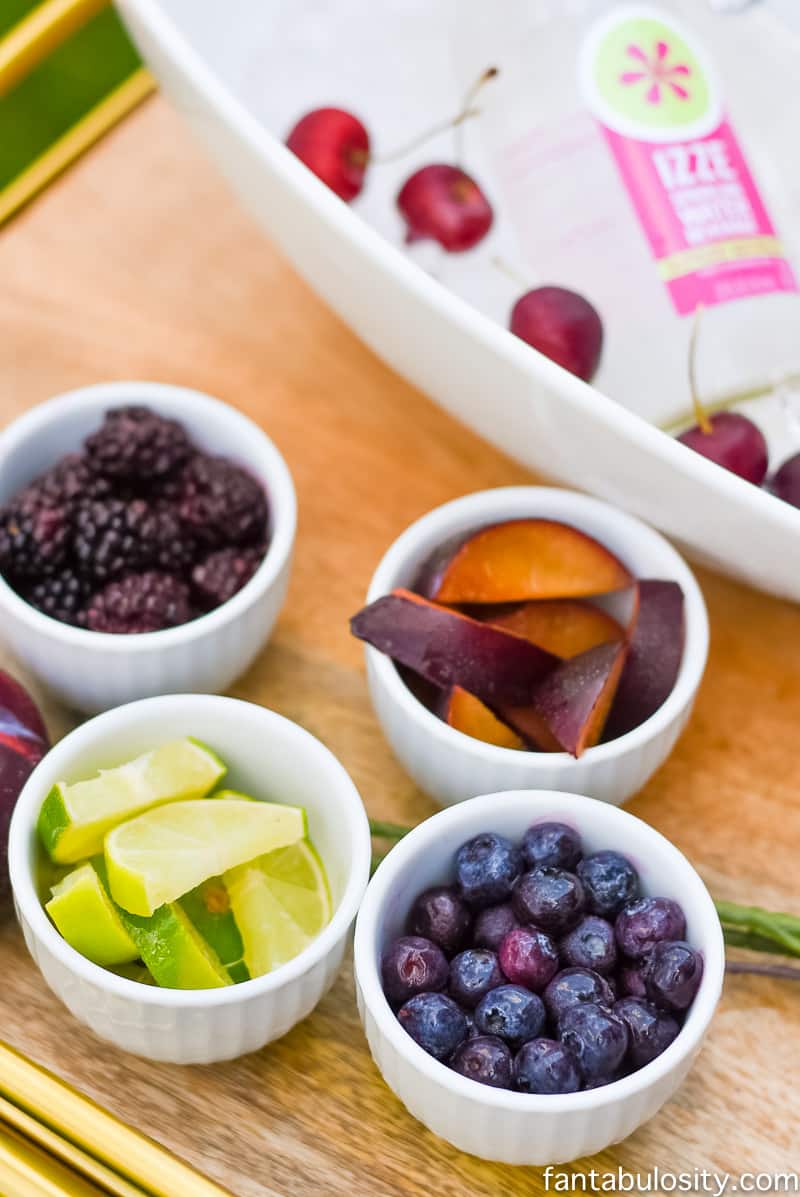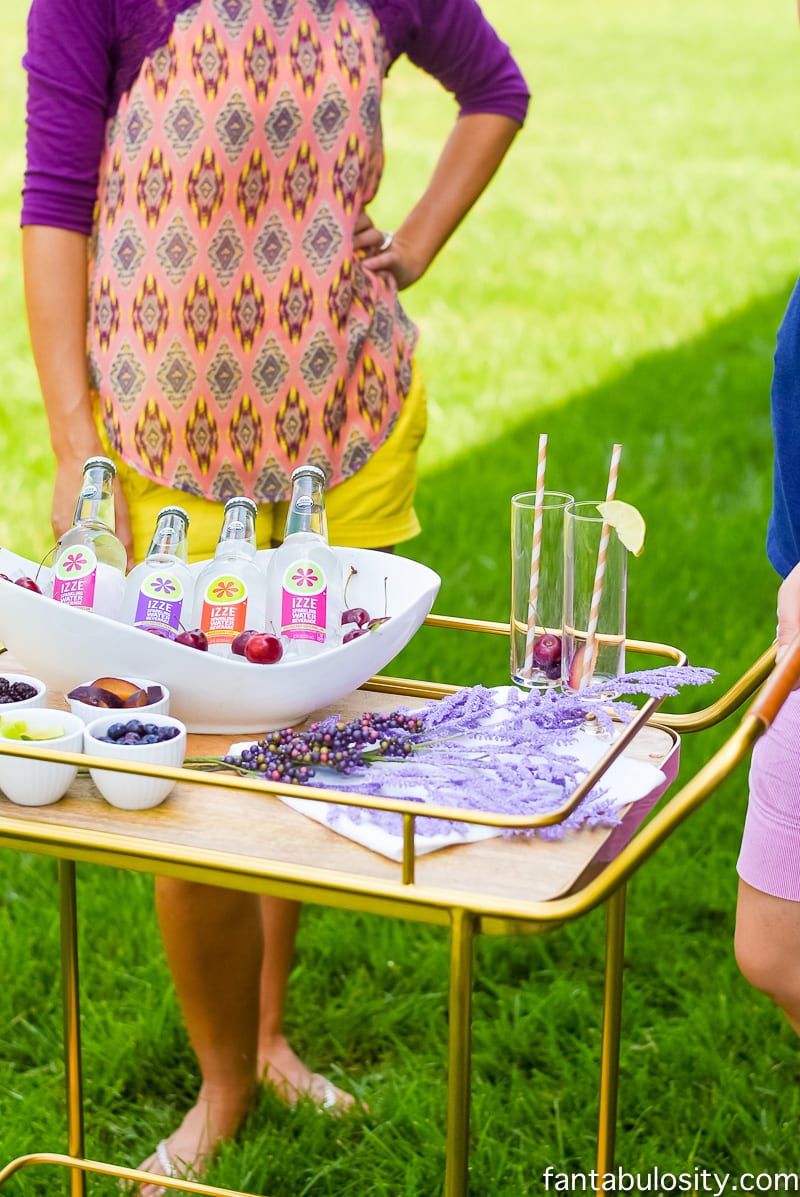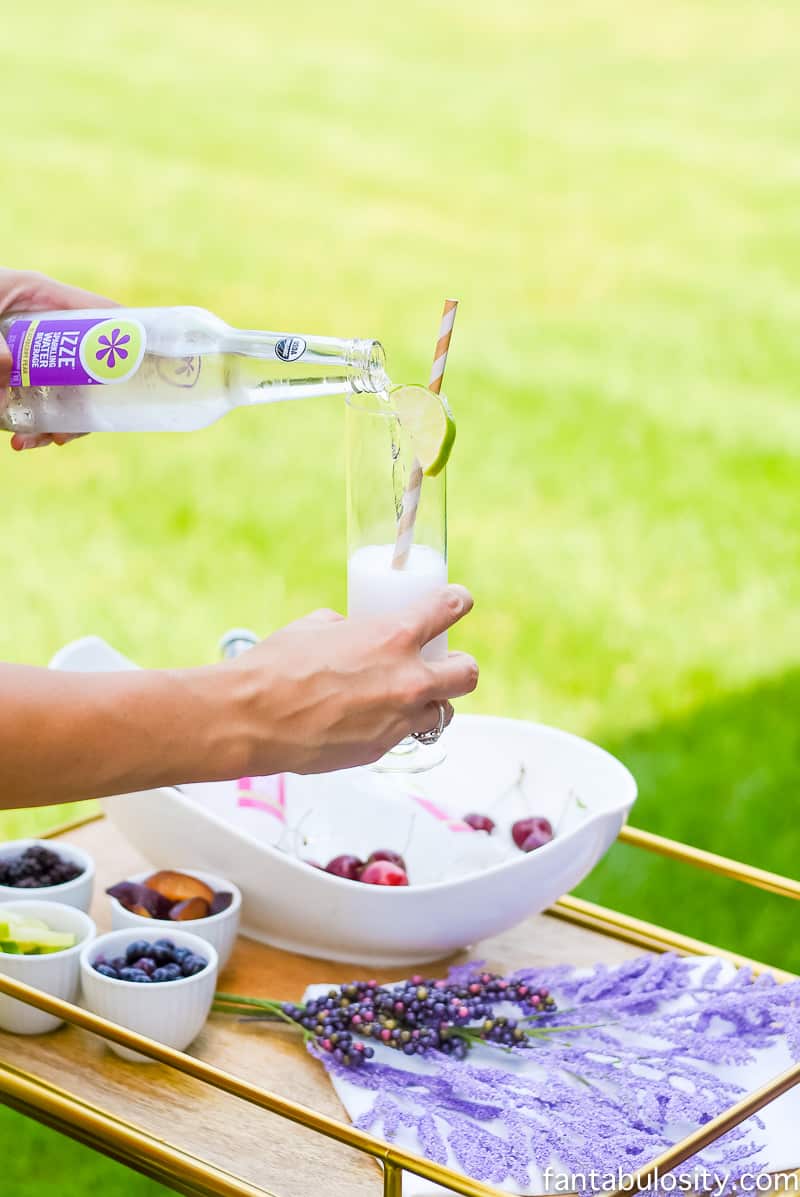 We added a few garnishes to our IZZE Sparkling Water, and it gave it an adorable "touch!"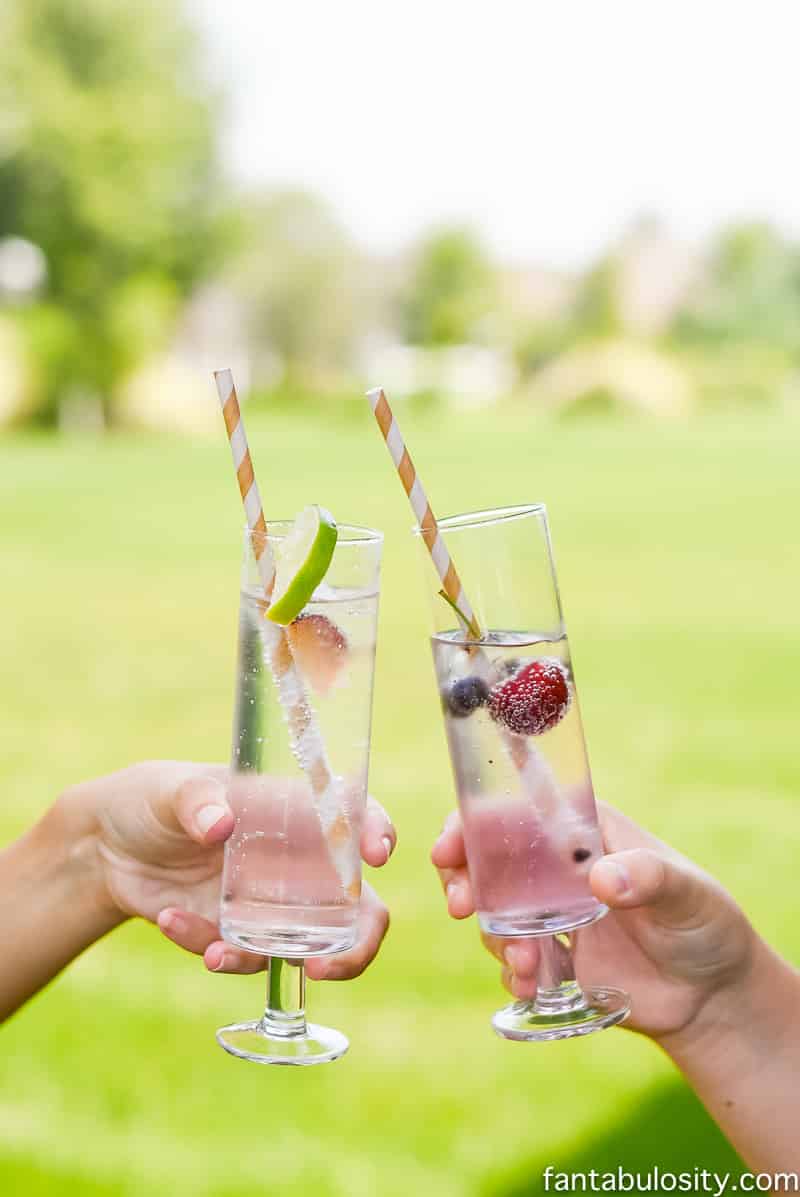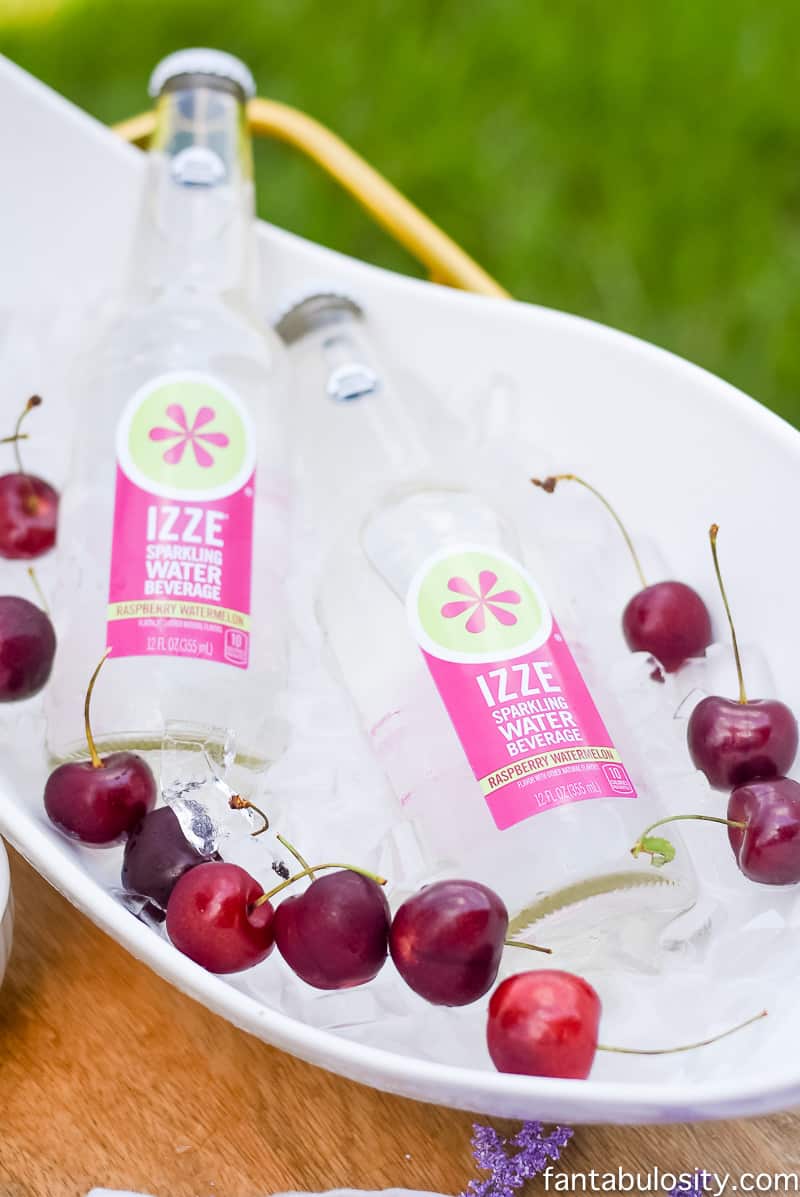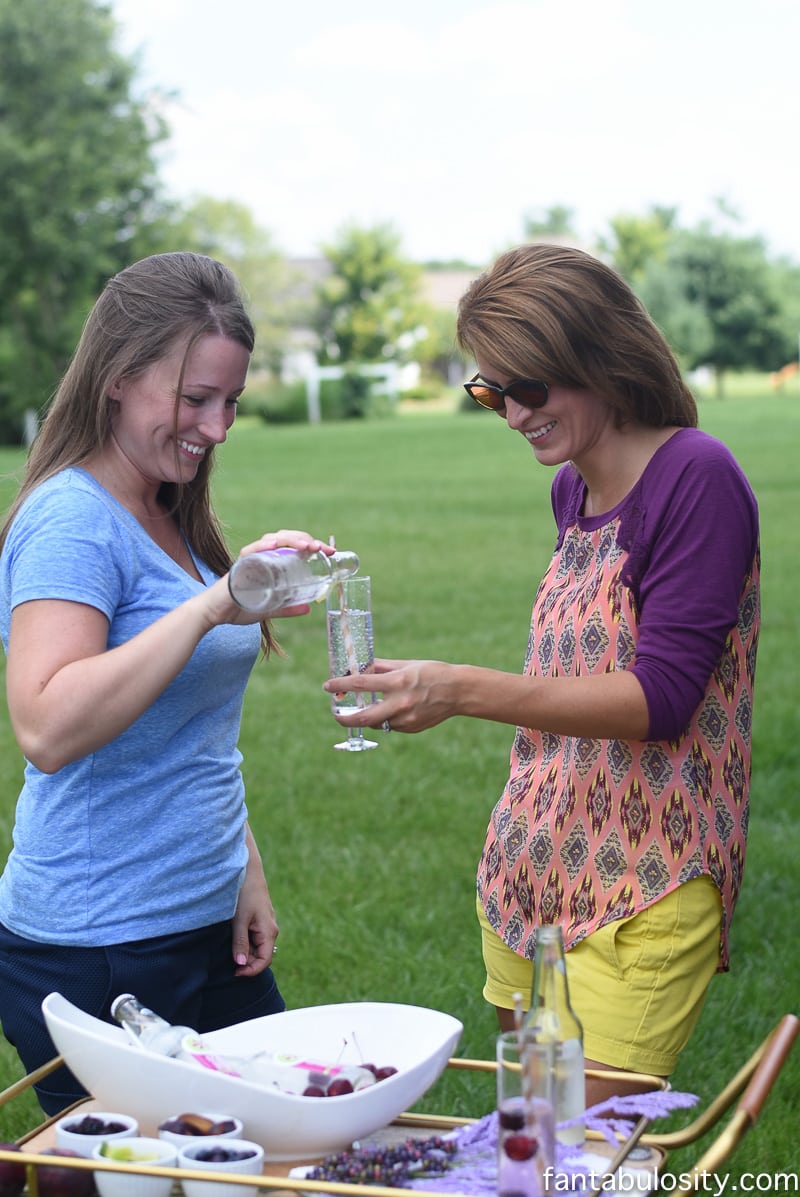 I hope you get a chance to style your own Whimsical Purple Passion Tablescape soon. Remember that IZZE Sparkling Water is a MUST when hosting. It made it super easy, and the perfect way to quench our thirst at your end of Summer backyard party!