Baby Travel Checklist: This baby traveling checklist free printable can be your lifesaver!
Traveling with a baby, can be super stressful at times. But honestly, that never kept us from planning a last minute trip with the baby, to get outta dodge. So if you're notorious for planning last-minute trips, or you're the "planner," type… my free baby travel checklist can be a HUGE life saver for you.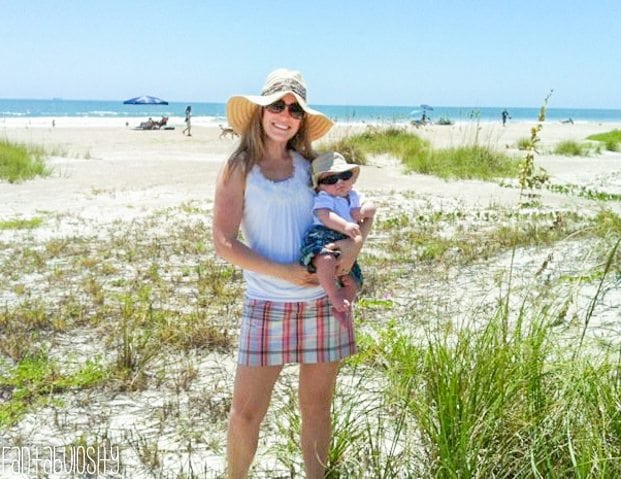 Baby Travel Checklist – Free Printable
A couple of weeks ago, I shared my updated "Toddler Packing List." After updating that free printable, I knew the Baby Checklist HAD to be next. The toddler packing list went viral on Pinterest, and that told me that there's a major need for organization when it comes to traveling with kids. I've also heard that tips for flying with a baby, are in high-demand from you all, so I'll work on that asap. I've flown a time or two a hundred times with babies, and have learned some tricks along the way! I'd love to share those with you!
But without further ado… save my FREE baby packing travel checklist here: Baby Travel Packing Checklist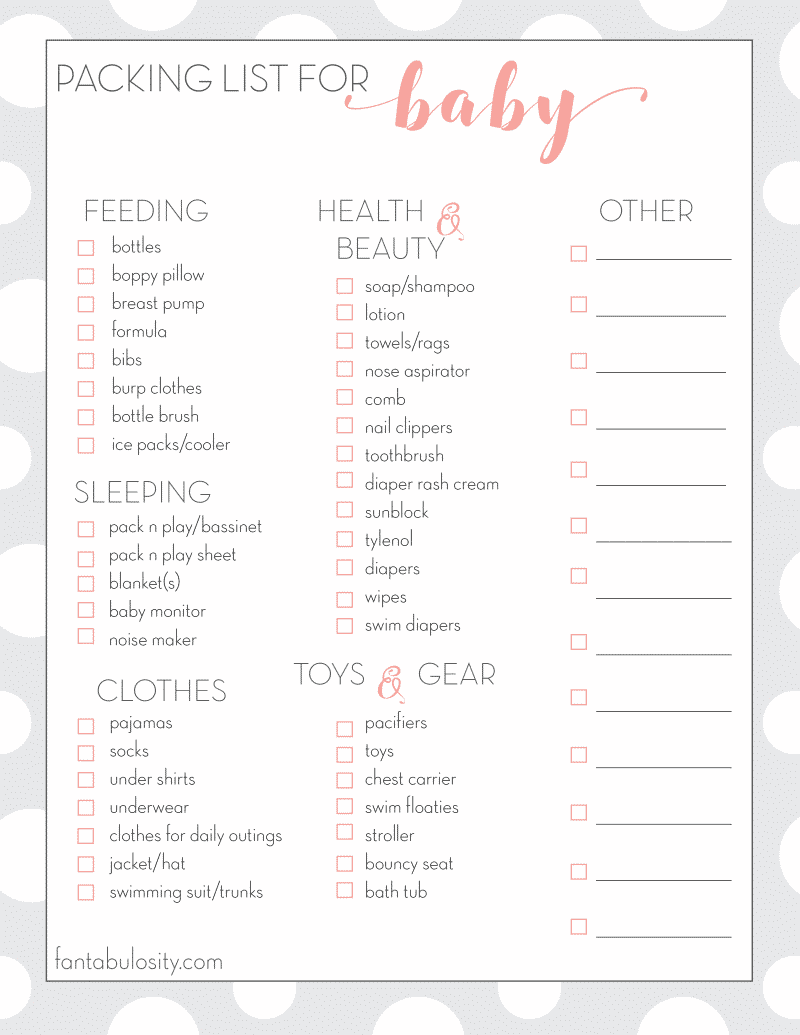 Enjoy this free printable, and remember to "pin" it here, so you have it when you need it the next time! I hope this makes your life a little easier with traveling with a baby.
Before you get to packing, make sure you see HOW I pack clothes for my kiddos when we head out on vacation too. Talk about a major life saver! You can see my little trick HERE!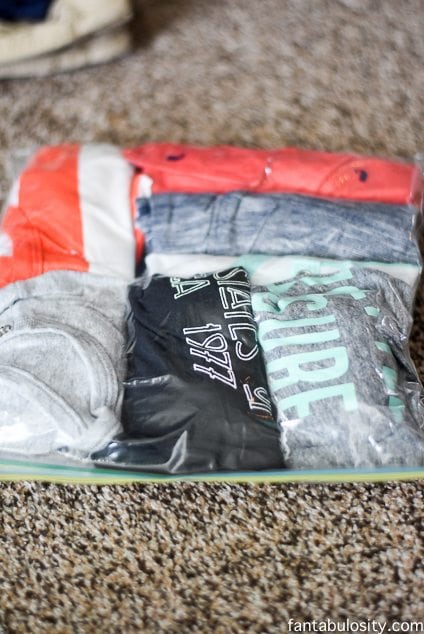 If you're on the hunt for more printables and organization printables, feel free to browse our free printables! Then of course if you'd like to see what else we have about parenting and kiddos, head over HERE!