Free Toddler Packing List: This checklist has saved my sanity a TON! No frantic, last minute things to worry about forgetting.
Our family loves to travel, and about 90% of the time, it's last minute. So I've learned to save my sanity, by always having my toddler travel packing list, for our toddler's items to pack his bags super quick.
This is a snapshot below of my little guy and me, when we visited Gulf Shores Alabama, when he was just an itty bitty guy. I was also horribly sick with morning sickness, at 3 months along with baby #2, so excuse the pale skin color….
Toddler Packing List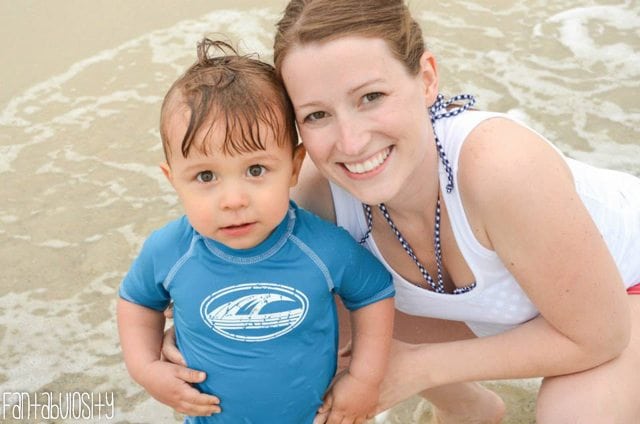 Save, and print my FREE toddler packing list here:
Since we spent most of the summer traveling with the kiddo, I've learned A LOT from experience, so I'm also working on sharing with you all my packing list for a newborn, travel tips with kids, and toy ideas to keep your kiddos occupied on a road trip! Follow me on Facebook, Pinterest, and sign up for new posts, to make sure you don't miss these FREEBIES!