Halloween Party Ideas: A fun, easy party table for snacks for trick-or-treaters or for a party that you're hosting!
A Wicked Play Date – Halloween Party Tablescape
My boys are at the age where just about ANYTHING is fun, or can be turned in to a lot of fun. So each time a holiday rolls around, they get extremely excited and love to get in to the theme.
Halloween is probably one of their favorites. They dress up in costumes all year long (and love making these Nutter Butter mummy cookies) so when they're "supposed" to wear costumes to Halloween parties and for trick or treating… well they're on cloud 9.
This year, as part of the Make it Martha team for Martha Stewart.com, I received fun goodies from the Martha Stewart line at Michael's and thought I'd create a fun play date party table for the kids and a couple of their friends.
Halloween Party Decor
The party-ready Halloween decor made decorating for this wicked play date, SO easy. The dimensional decor, diecuts, washi tape, and other goodies all went together so well that it took out all of the guesswork of styling the table.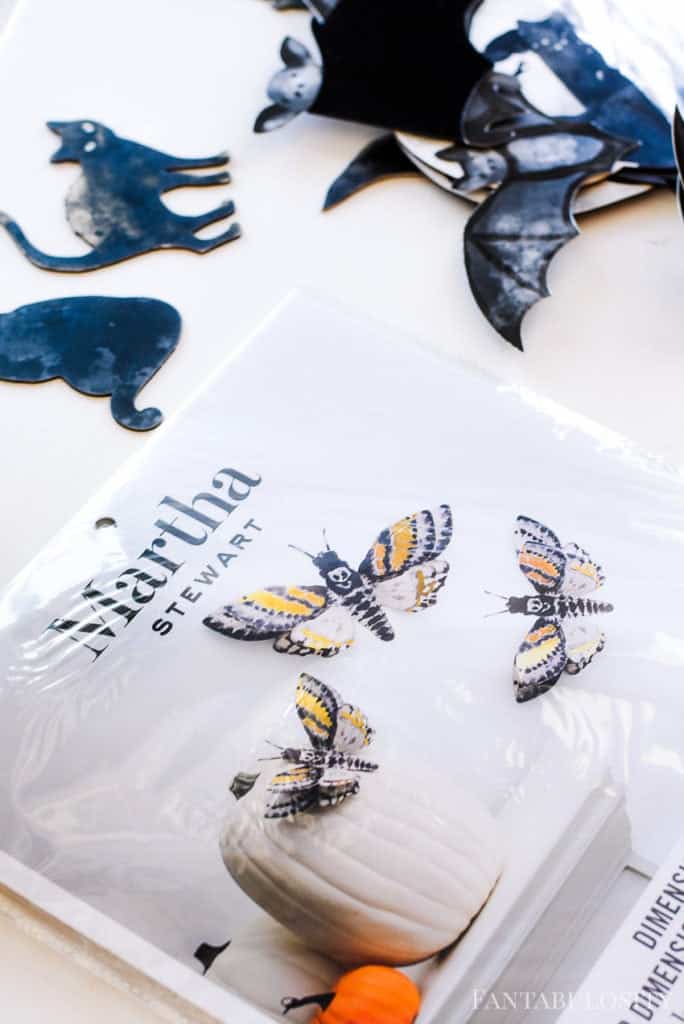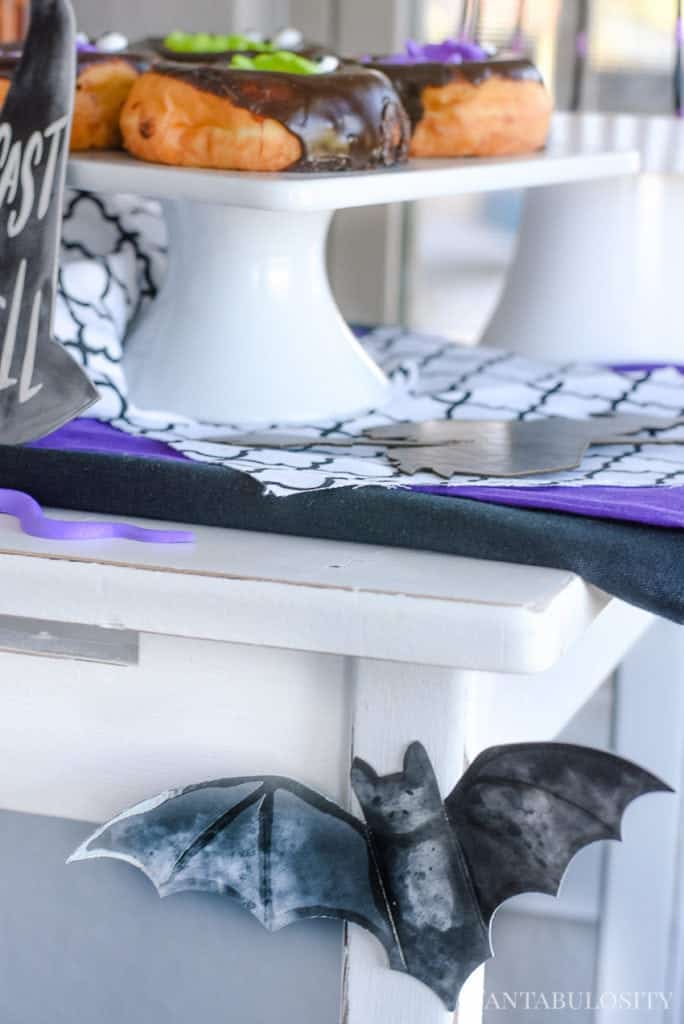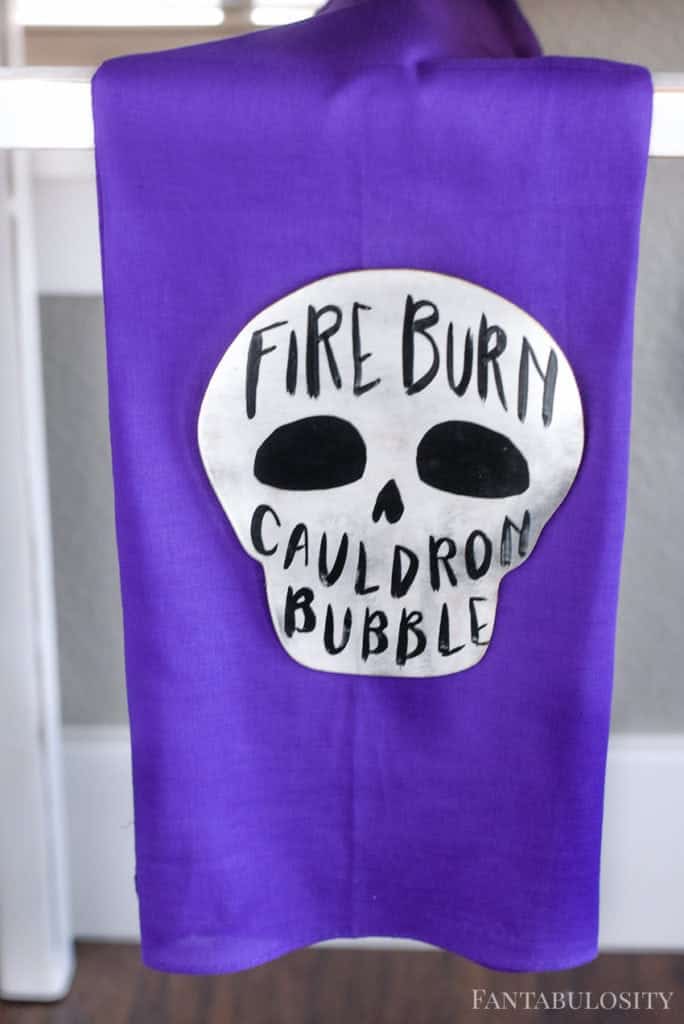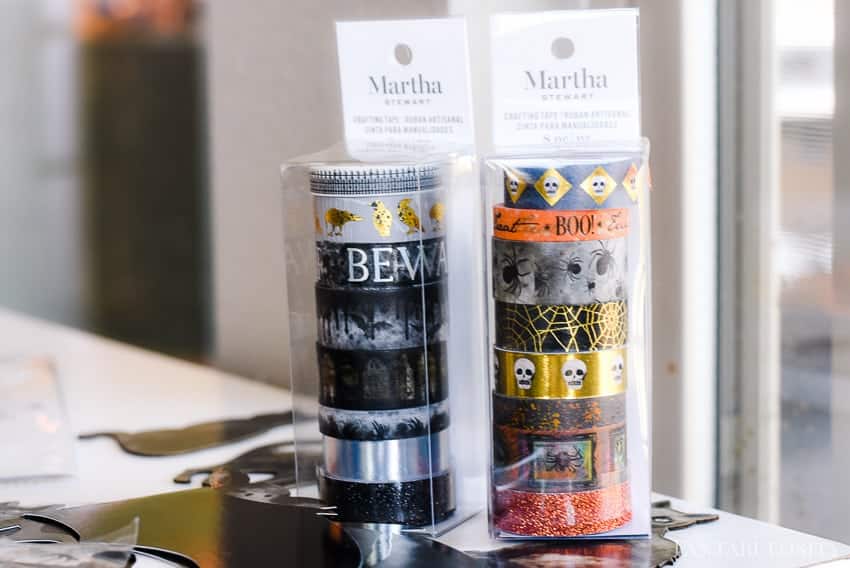 I already had the kraft favor bags on hand, and decided to dress them up with the washi tape and stickers from the collection, and it was the perfect touch! (And SO SO easy.)
Fill treat bags with this Halloween Snack Mix and you'll have very happy guests!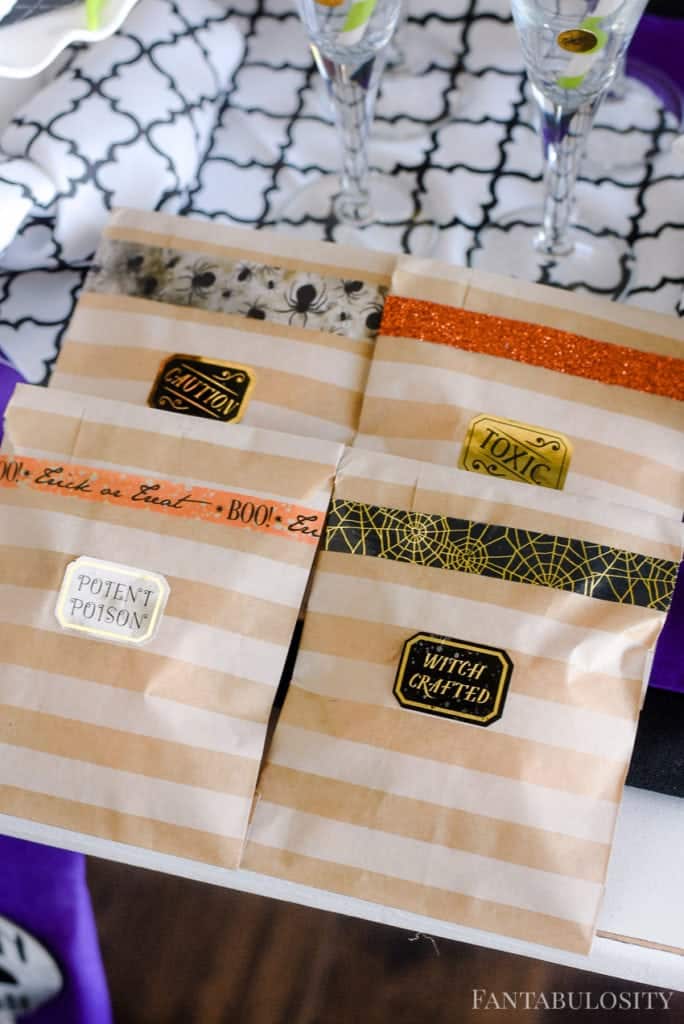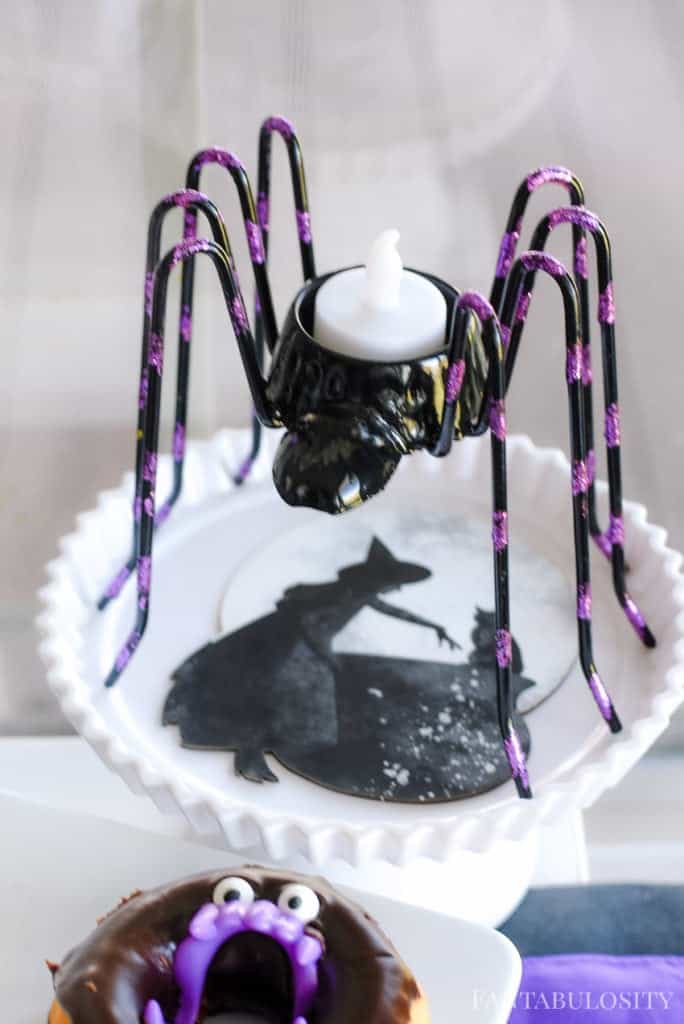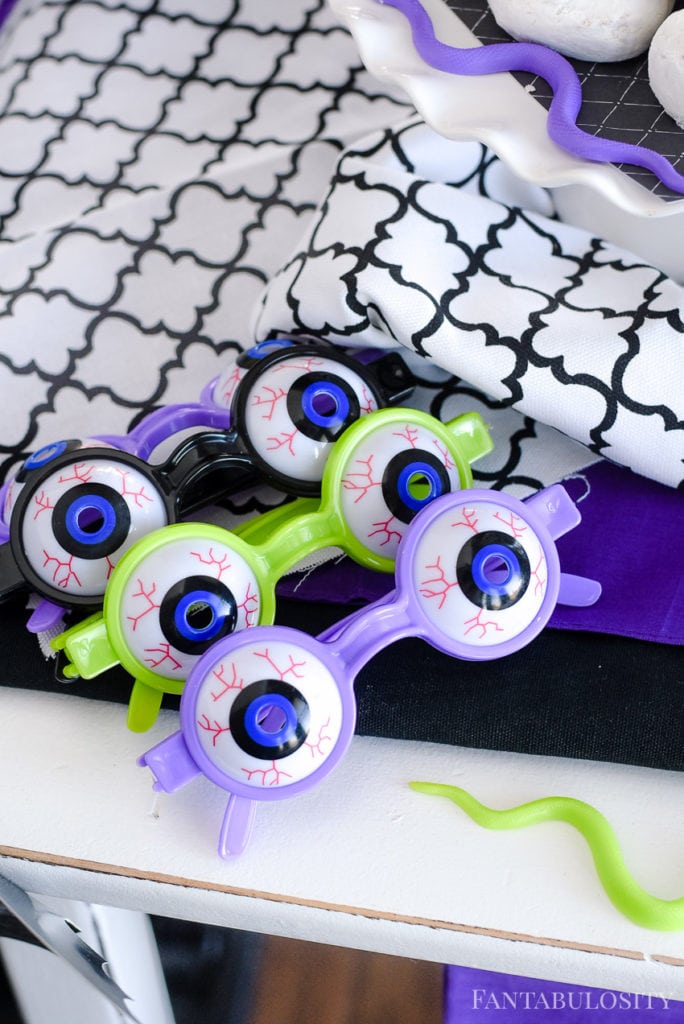 Halloween Party Food
My boys LOVE a good donut. I guess it's safe to say that they get that from their mother. (It's my rainy day pick-me-up, kryptonite.) So after realizing that they were about to be overflowing with candy from the school parties and actual trick or treating on Halloween, I wanted something other than candy.
So donuts it is! (Besides… I secretly wanted an excuse to buy both kinds of donuts.) After seeing others put scary teeth inside donuts at Halloween parties, it was a MUST for these too. I literally chucked every time I looked at these. Then, with the white powdered donuts… well those just needed some googly eyes to make them a little more fun.
I wish I would have made this pumpkin patch with strawberry pumpkins too but I ran out of time!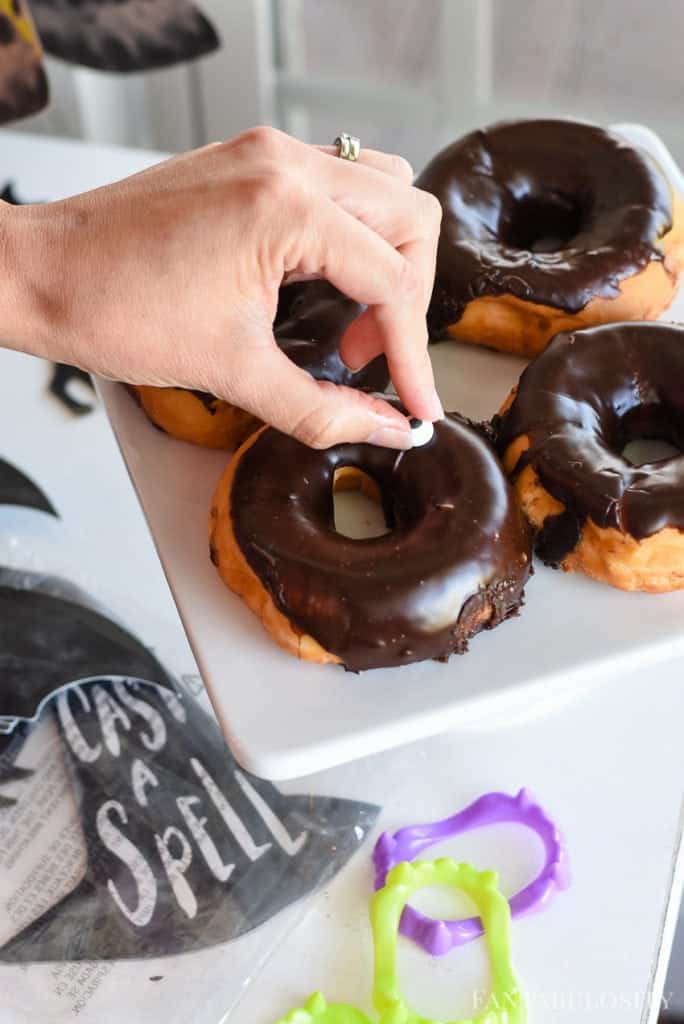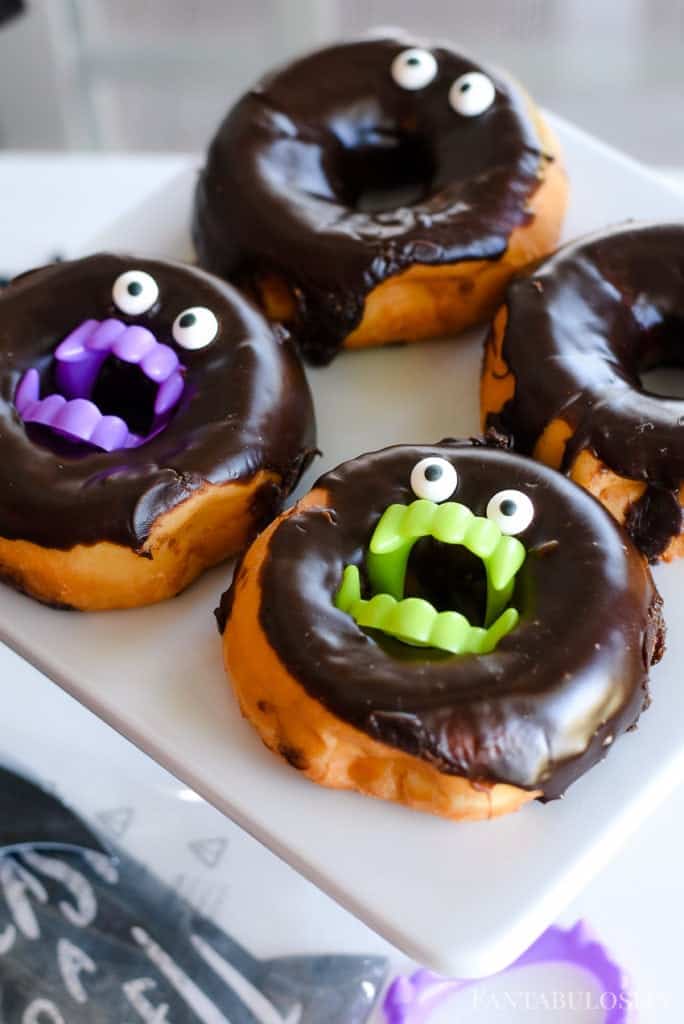 If you love these donuts, you're also going to love how easy it is to make these mummy rice krispie treats!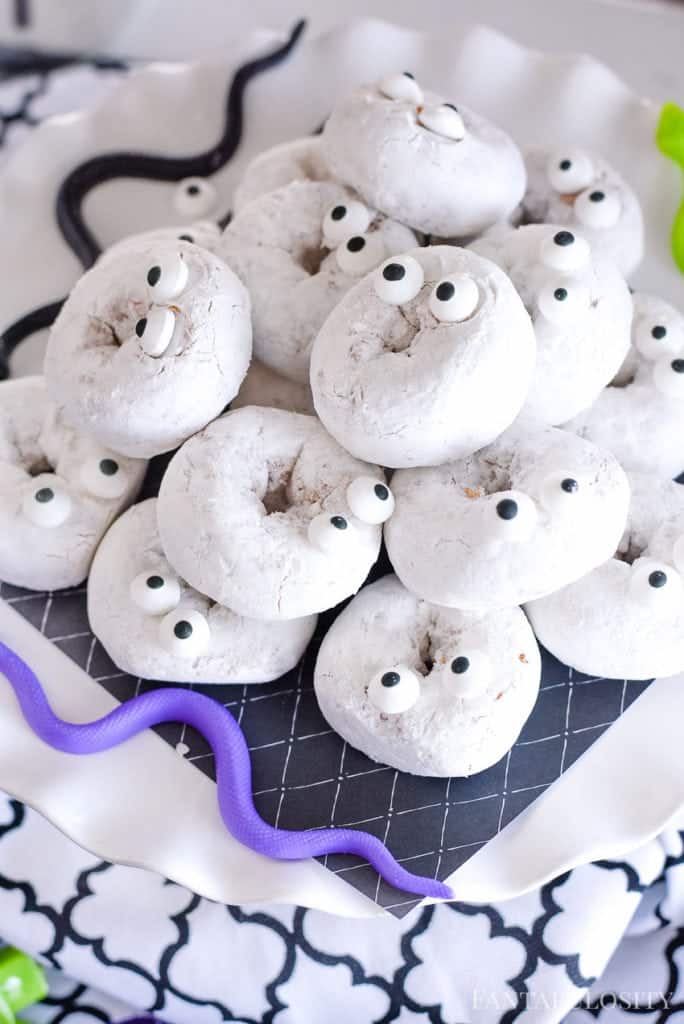 Halloween Party Drink
For some reason when I think of drinks for a Halloween party, I think of RED. So we loved making this fruit punch recipe and dicing up fruit to add some character.
The "poison" stickers really made a statement though! You can get these poison stickers if you'd like to do the same!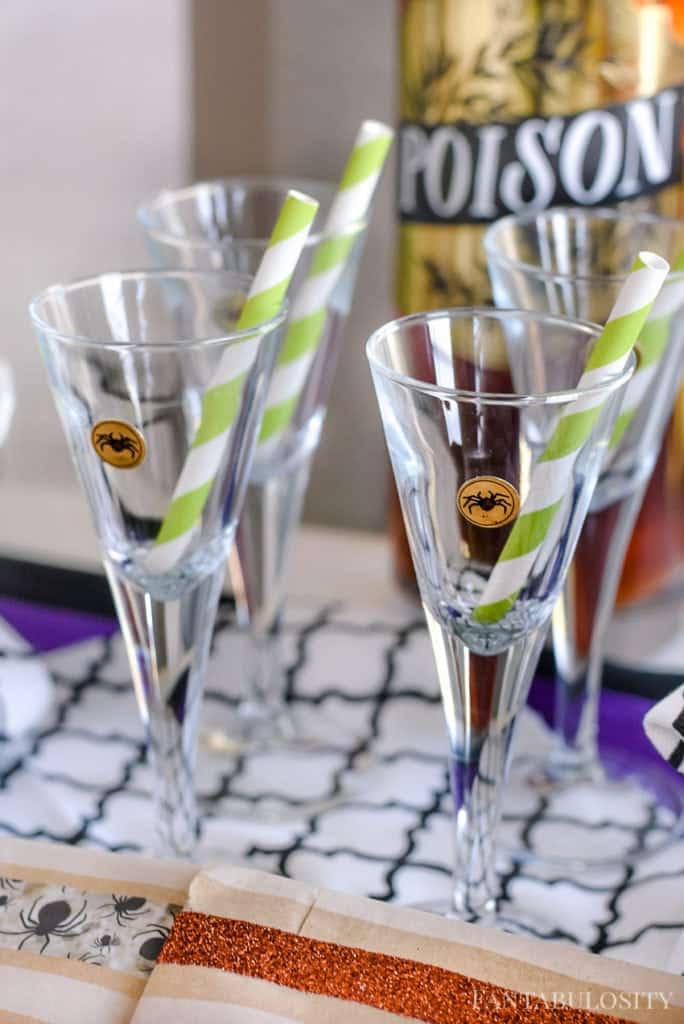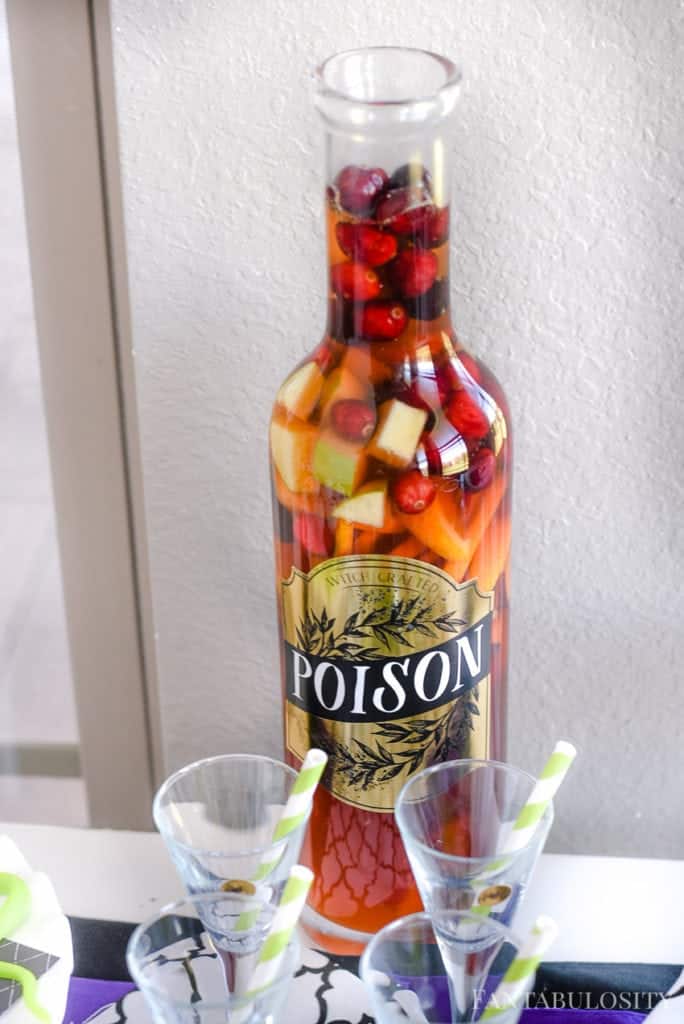 Are You Hosting A Halloween Party?
The boys absolutely swooned over the table full of tricks & treats, and it was the perfect jumpstart for all of the Halloween festivities!
If you're looking for a fun Halloween craft for kids to make, this Ghost craft idea is fun for kiddos as little as toddlers to older kids!
I mean… those eyes, right?! I rarely say no to this one.
To check out more of our parties and holiday-themed ideas, you can browse away all things holidays, especially if you'd love to see another purple party like this one!