A Wicked Play Date for Kids – Halloween Party Tablescape: An easy after school Halloween party for the kids to enjoy tricks and treats with their friends!
A Wicked Play Date – Halloween Party Tablescape
My boys are at the age where just about ANYTHING is fun, or can be turned in to a lot of fun. So each time a holiday rolls around, they get extremely excited and love to get in to the theme.
Halloween is probably one of their favorites. They dress up in costumes all year long, so when they're "supposed" to wear costumes to Halloween parties and for trick or treating… well they're on cloud 9.
This year, as part of the Make it Martha team for Martha Stewart.com, I received fun goodies from the Martha Stewart line at Michael's and thought I'd create a fun play date party table for the kids and a couple of their friends.
Halloween Party Decor
The party-ready Halloween decor made decorating for this wicked play date, SO easy. The dimensional decor, diecuts, washi tape, and other goodies all went together so well that it took out all of the guesswork of styling the table.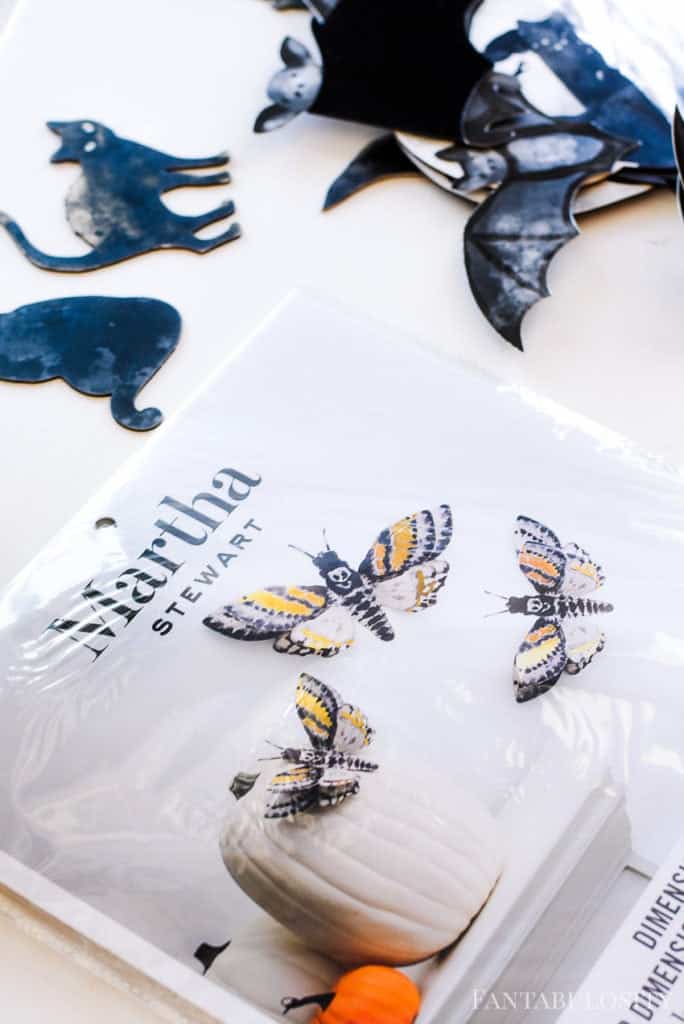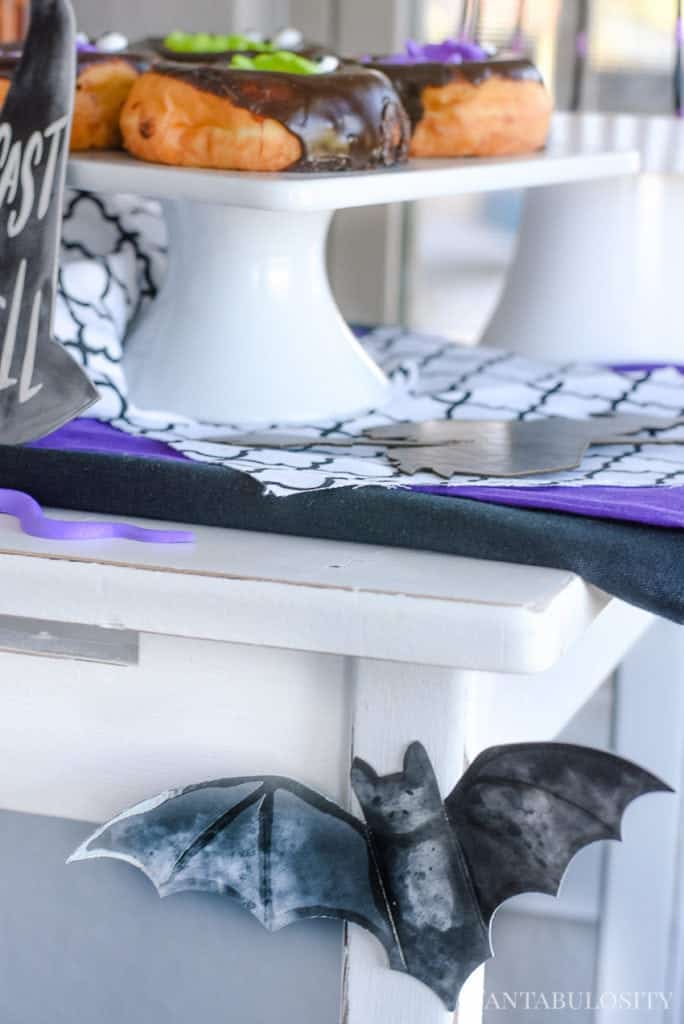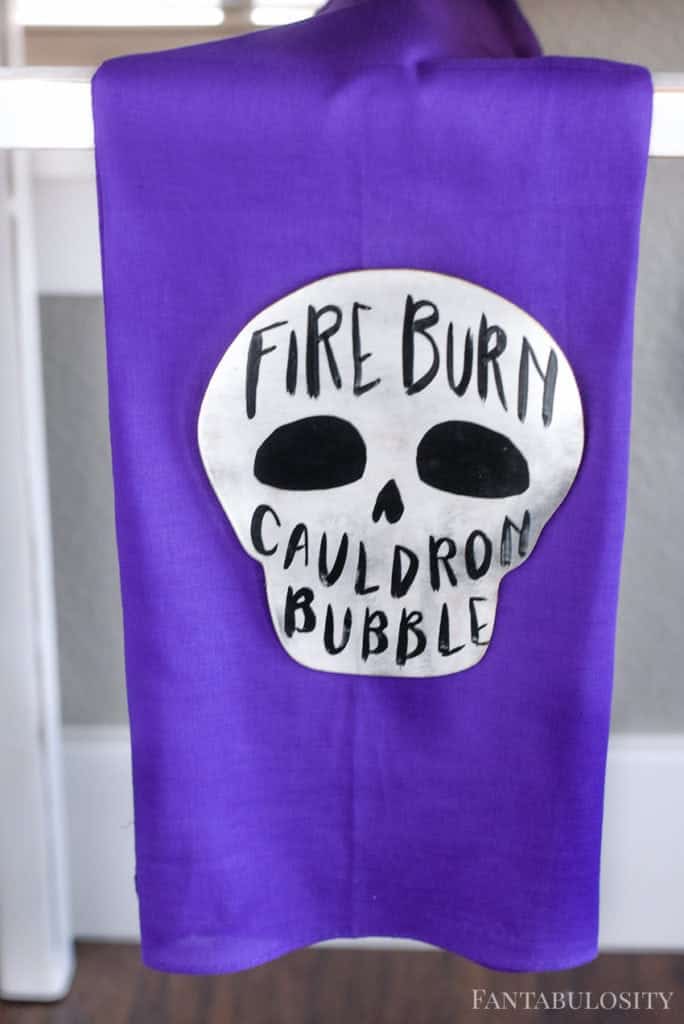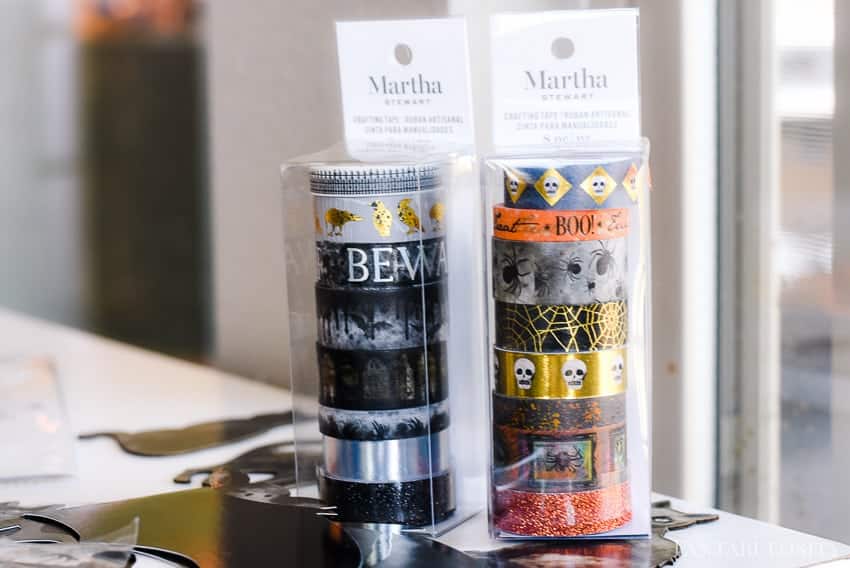 I already had the kraft favor bags on hand, and decided to dress them up with the washi tape and stickers from the collection, and it was the perfect touch! (And SO SO easy.)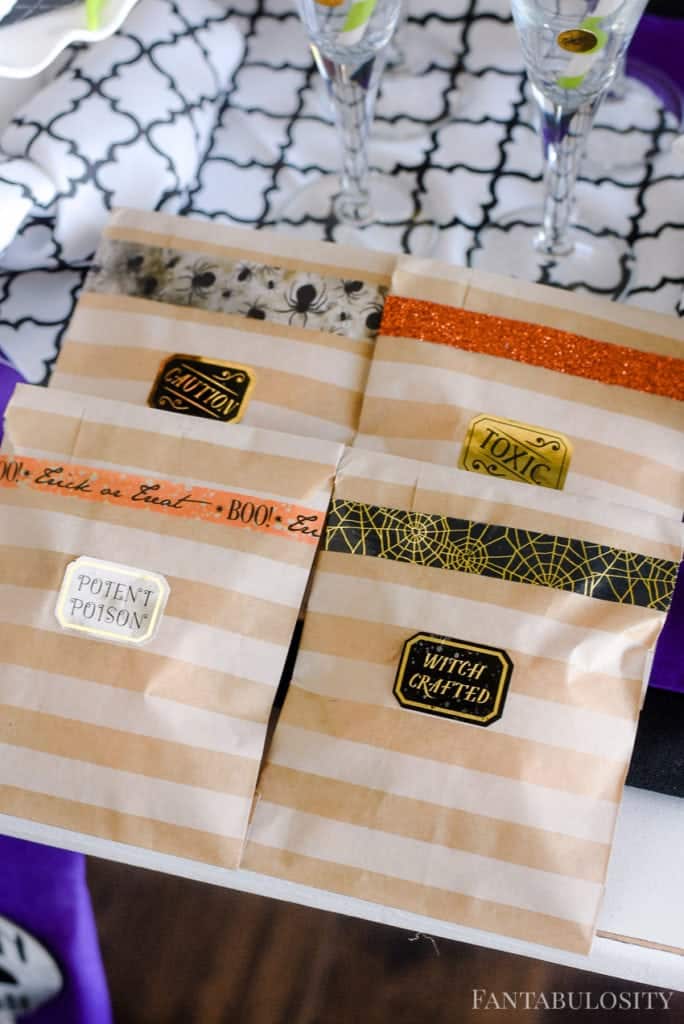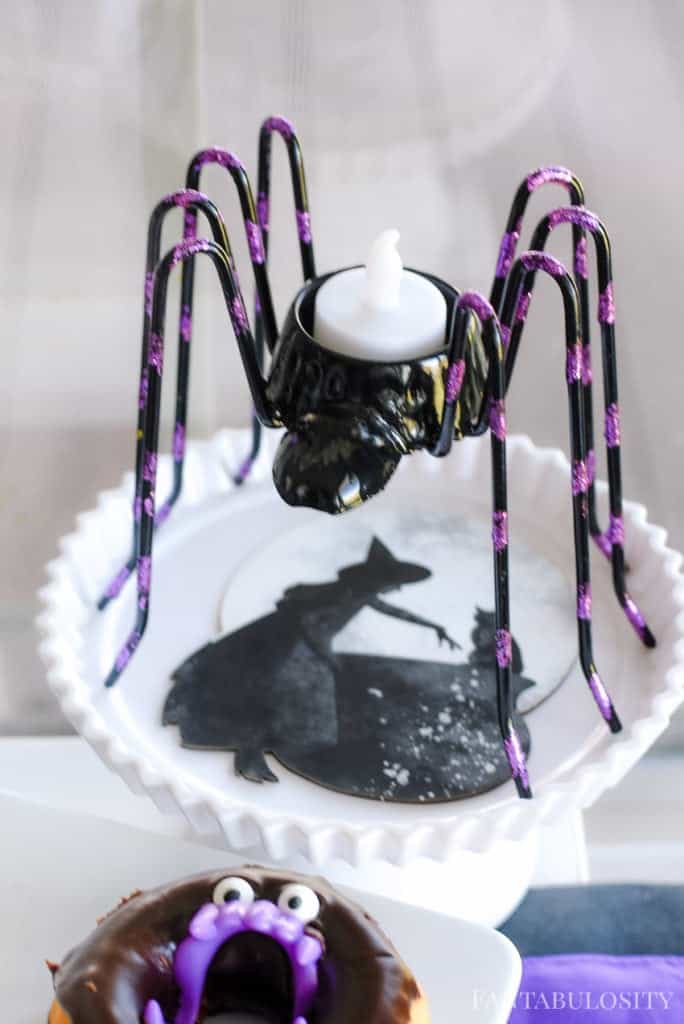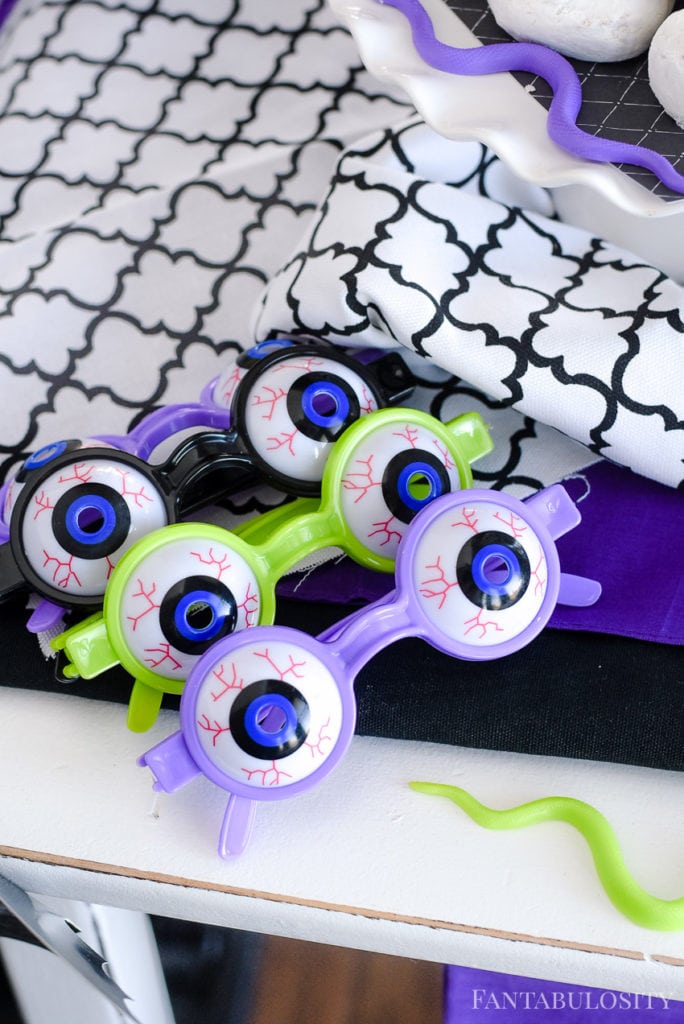 Halloween Party Food
My boys LOVE a good donut. I guess it's safe to say that they get that from their mother. (It's my rainy day pick-me-up, kryptonite.) So after realizing that they were about to be bombarded with candy from the school parties and actual trick or treating on Halloween, I wanted something other than candy.
Donuts it is! (Besides… I secretly wanted an excuse to buy both kinds of donuts.) After seeing others put scary teeth inside donuts at Halloween parties, it was a MUST for these too. I literally chucked every time I looked at these. Then, with the white powdered donuts… well those just needed some googly eyes to make them a little more fun.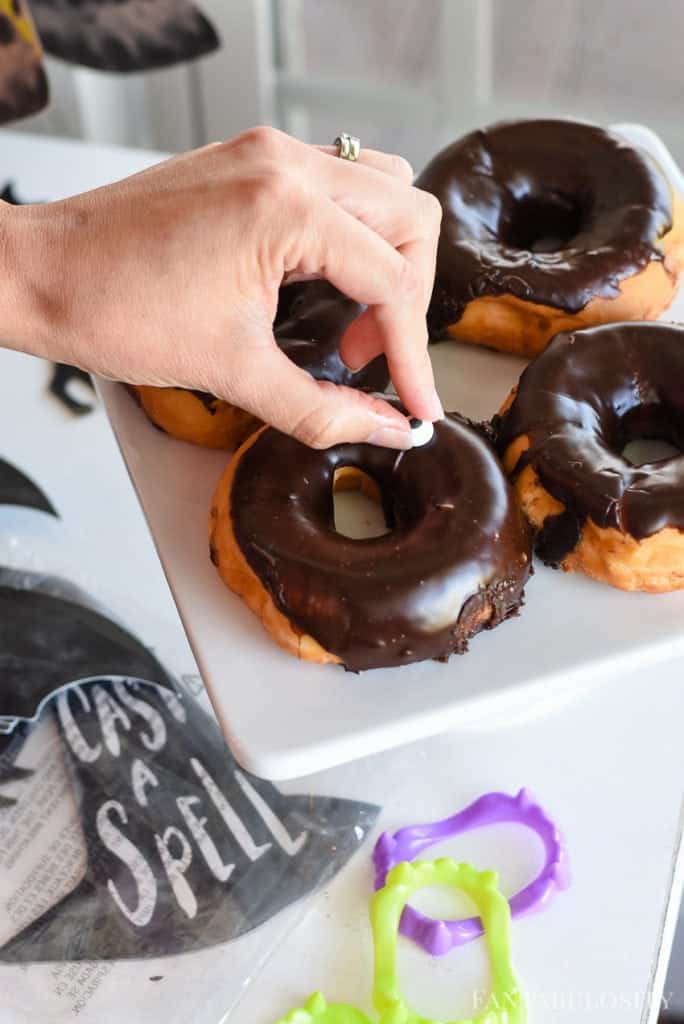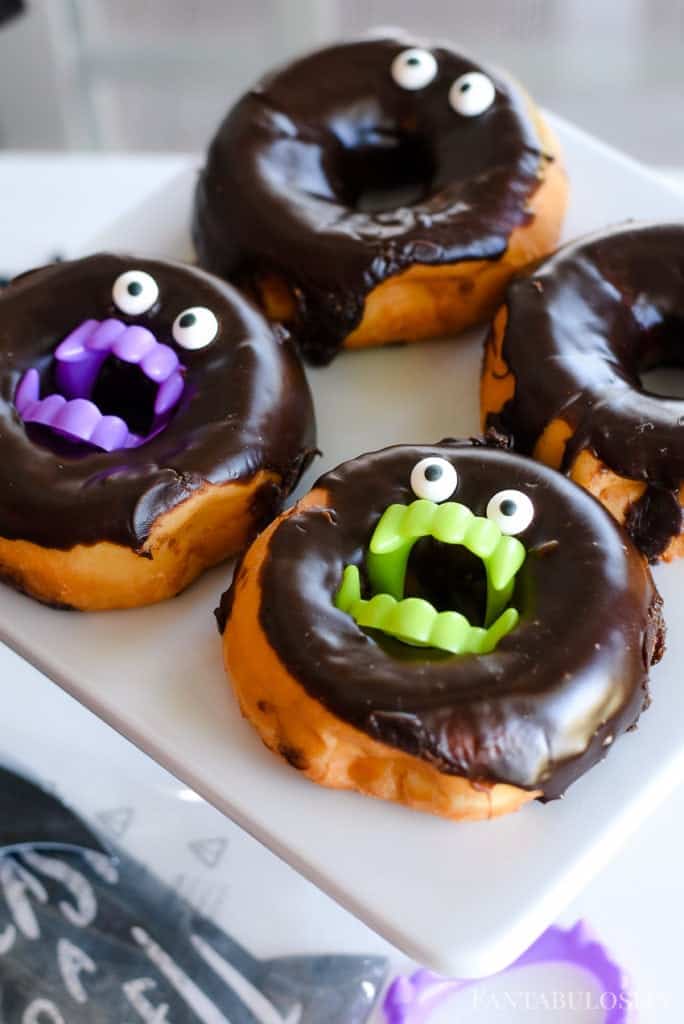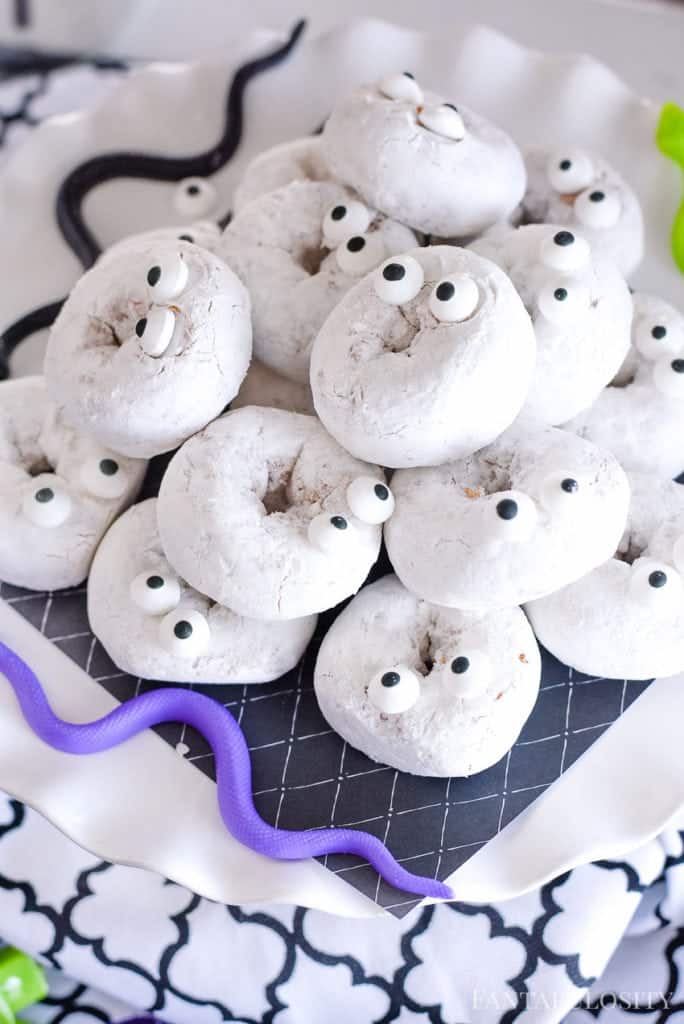 Halloween Party Drink
For some reason when I think of drinks for a Halloween party, I think of RED. We had recently created a mocktail sangria recipe for another blog post, and I thought it would look incredible on the table. Look for that recipe announcement on my Facebook page SOON!
The stickers that I used for the "liquid poison" and on the glasses can be purchased HERE. I LOVE these, because when it came time to clean up the table… the stickers peeled right off!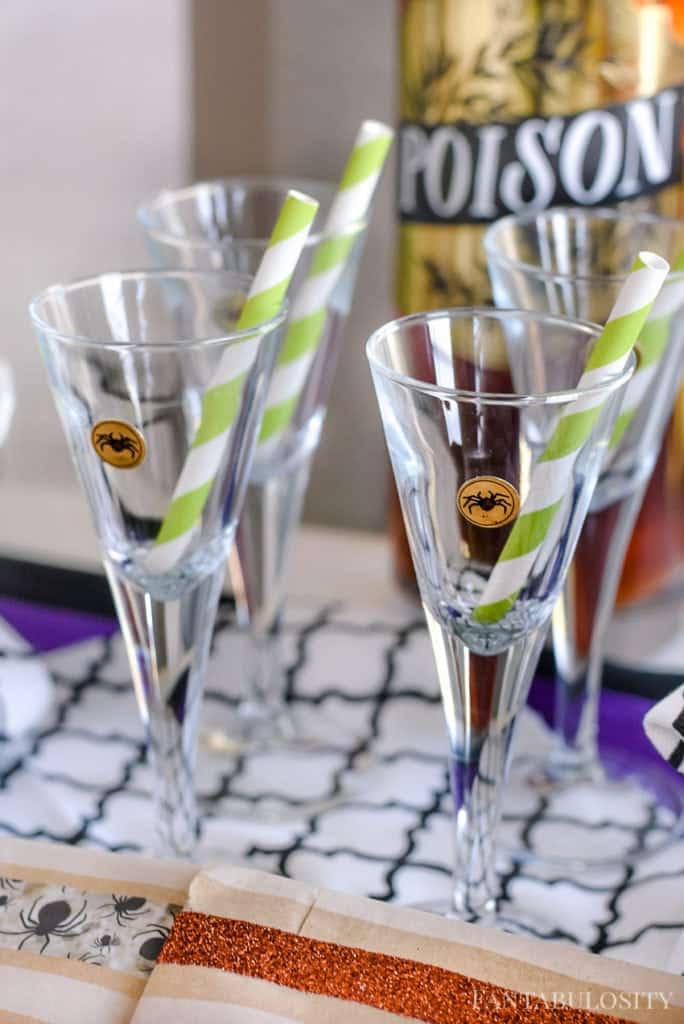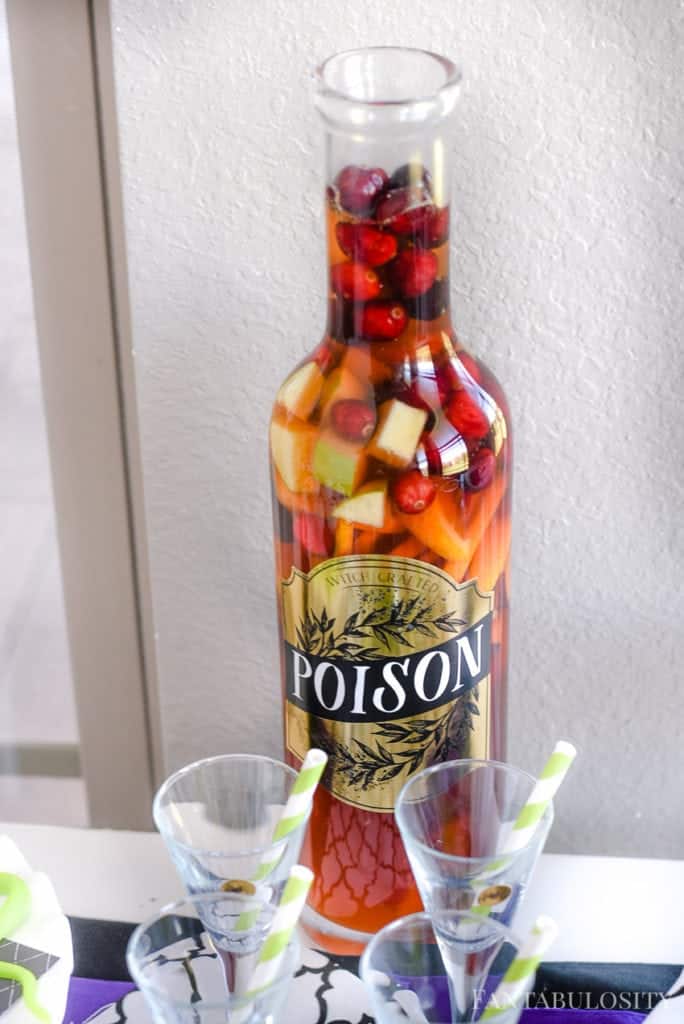 Are You Hosting A Halloween Party?
The boys absolutely swooned over the table full of tricks & treats, and it was the perfect jumpstart for all of the Halloween festivities!
If you're hosting a Halloween party this year, helping with a classroom party, throwing an adults-only party, or even decorating your home for the Halloween season… make sure to check out ALL of the spooky goodies from the Martha Stewart line at Michael's!
I mean… those eyes, right?! I rarely say no to this one.
To check out more of our parties and holiday themed ideas, you can browse away HERE! Thank you SO much for stopping by! I'd love for you to drop a note below to let me know you did…