The BEST Beauty Services & Treatments: When needing a little "me" time or self-care, these are my 6 favorite appointments to make!
This post has been sponsored by Milan Laser Hair Removal, and I have received services in exchange for sharing my experience. HOWEVER, all thoughts and opinions are my own… as always.
Before diving into my favorite beauty services and treatments, I want to make sure that you know that mental health is a top priority in life for me, and although heading to get a relaxing body treatment or physical service is REALLY, really nice… what plays a big role in my happiness is making sure my values are filled, which are things like:
a safe and secure home life
the health of my "babies"
a great marriage
my faith
… and more
So please don't hear what I'm not saying.
Beauty services and treatments are, absolutely, a wonderful way to experience a pick-me-up… and are a great way to enjoy life a little more. But after going through such an incredibly hard, emotional time, I don't know if there's a service or treatment out there that could have pulled me out of the deep, dark place that I was in.
But now, after climbing out of that hole and continuing to live life as a busy, work-at-home momma, you better believe a nice day to myself, getting some "self-care" in, is one of my favorite things to do.
And today, I'm sharing with you, exactly what those are in case you're looking for some "pick-me-up" activities to do too!
My 6 "Go-To" Beauty Services and Treatments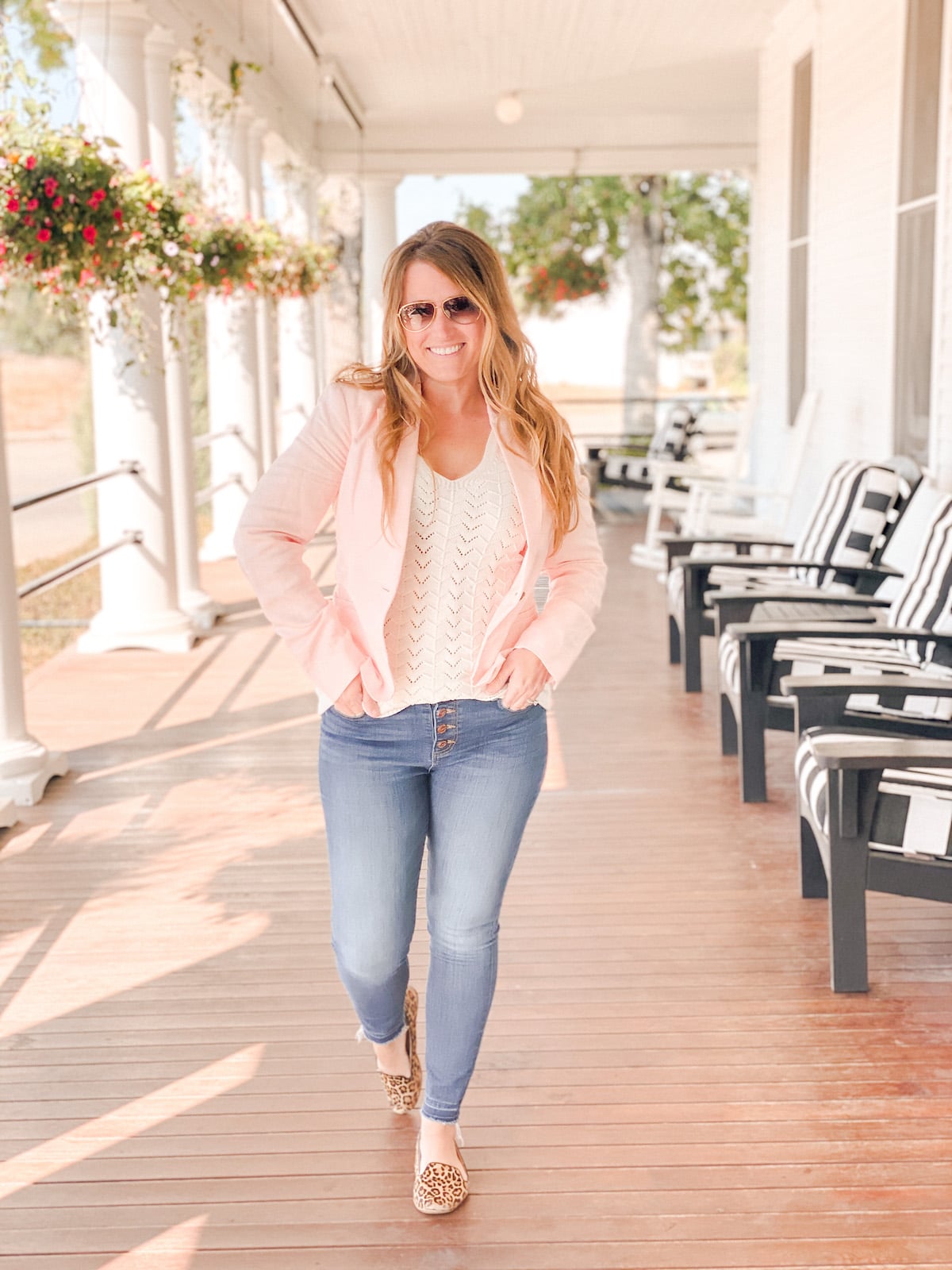 When a day comes open, where there's an opportunity to get out and about, to myself… I immediately think,
What do I have time for and what can I get in to show myself some love?
and this is where I begin…
1. Laser Hair Removal
Oh friend… if you're new around here, you may not have heard about this new glorious treatment that I've been getting from Milan Laser Hair Removal.
I had been wanting to have laser hair removal done for YEARS but when I began looking a few years ago, I didn't know where to go… until I found my Milan. Milan Laser Hair removal isn't just another "laser hair center". They've become like family.
When I first went in for a free laser hair removal consultation, I was welcomed by the sweetest and friendliest staff. They made me feel right at home and totally comfortable. (Which comes in nice when you know you're about to expose yourself to a stranger for some hair removal in an area that only your husband and OB see.)
After the first treatment, I was HOOKED. The "laser hair before & after" of my armpits alone blew my mind.
Mental Health + Laser Hair Removal
In the beginning of this post, I talked about the importance of mental health and there's something I want to follow-up with on the power combination of mental health and laser hair removal.
When I met with the gals at Milan, they shared stories with me of men and women (no names, of course) who were living with depression and frustration due to hair-covered areas on their bodies, and dealing with it caused pain, bleeding, and embarrassment.
But with the help of laser hair removal, their lives have LITERALLY been changed. Removing the hair from those troubled areas on their bodies relieved stress and pain, and brought them so much more joy!
THIS… this, my friends is something that stuck with me and helps me appreciate just how much getting rid of hair permanently with laser hair removal can do for someone and has made me so much more passionate about sharing laser hair removal with you.
I may only be having my legs, armpits and Brazilian area treatments to make life more convenient without having to shave but laser hair removal can seriously be a game-changer in someone's life.
So if you or someone you know struggles with something like this or if you simply just want laser hair removal to "Say No to Shaving"… I want to share a code with you that will get you 60% off… yes, 60%!!!
CODE: FANTABULOSITY60
Visit Milan to see if you have a clinic near you (as of this post going live, they have 100 clinics!!) so you can have a free consultation. Remember to give them the code: FANTABULOSITY60 for your discount on any and all treatment areas you decide on (Heads up: If you should decide to purchase Full Body, you already get such a great discount that my code cannot be applied.)
P.S. I didn't tell you yet in this post, although I did when I shared about Milan Laser Hair Removal and in my Laser Hair Removal tips but with Milan, you pay one price for the body area that you want, and it's an unlimited, lifetime guarantee on that body area. That means for one price you can get as many treatments as you need to achieve your hair-free goals at no extra cost. Say bye-bye to that pesky hair ladies. (And men.)
2. Nails
What is it about getting your nails done that makes you feel so good? I think for me it makes me feel a little pretty, girly (in this house full of boys) and even makes me feel like I have my life together… which we all know is a farce. But hey, no one is perfect, right?
When I get my nails done, I opt for the "gel" or the "shellac" and you can almost guarantee I'll be walking out with a shade of pink. (Even though I sit and look through the color guide for about 20 minutes, pretending that my life depends on picking the right color. – insert eyeroll -)
Why do I do this? It's like I can make a business decision in a jiffy, decide in seconds if my kids should or shouldn't try something new… but by golly, don't ever ask me to decide on a nail color in less than 20 minutes. I'll get all flustered and walk out the door!
3. Pedicure
So everything I said above about getting my nails done??? Insert it here. Long decision time on nail color and all.
BUT… I will say that I normally only get a pedicure every 6 months. Why? Because I'm a sucker for seeing how long I can keep that shellac on my toes without looking like something off of a horror movie so I can save money. Not kidding.
4. Spray Tan (Airbrush)
I only recently became a fan of spray tanning but when I did it for the first time I knew I'd never go back to a tanning bed. (Side note: I actually worked at a tanning salon for a few months in high school and they wanted us to tan as often as we could so we could "promote" that their beds worked. Looking back, and knowing what I know now, I wish I never would have done that but it is what it is I suppose. I just need to keep an eye on things carefully these days after all of those trips to the fake sun.)
But a spray tan? Girl… I'm game on. When we're headed to Mexico or it's during the summer, you'll find me tracking down a place that offers airbrush tans — where someone actually sprays your body — yes, your naked body — and you leave in minutes with a beautiful golden color!
See my post on "How to Prepare for a Spray Tan" here!
5. Facials
I'll admit, I don't get facials as often as I'd like. But when I do, I feel like my face loves me again, especially after some of these cold, dry, days here in Montana.
If the spa I visit has a "vitamin C" facial on the menu, that's my go-to. I love the citrus smells during treatment and I feel it gives my skin a nice boost.
But let's get real… the estheticians are recommending "age-reducing" facials for me these days and I'm slowly accepting it for what it is. Haha!
6. Massages
Now I LOOOVE a good massage. I don't get these as often as I'd like either but when I do, I feel like heaven's gates opened and everything is right in the world.
Side note: I usually enjoy massages so much, that I get so relaxed and I start moaning high-pitched sighs during treatment…. as I nod off to sleep. It's super embarrassing but the pure joy I feel during that one hour outweighs any insecurities I have. Besides… they've had to have heard/seen worse, right?
What are YOUR Favorite Beauty Services & Treatments?
That's it! Those are my 6 favorite beauty services and treatments! I'd love to hear what yours is!
I want to try "floating" one day. (Is that what it's called? I dunno. That thing where you supposedly float on water and relax? I'm terrified of deep water so even if it's 2 inches deep I may still struggle with fully relaxing.)
My son has had IV therapy for his epilepsy and I've always wanted to try that too, just for hydration purposes but I don't know if I'll ever make it happen.
I've also heard that cryotherapy is a big thing right now??? I don't even know what that is… maybe I should Google it.
So tell me… what is your favorite.
And remember…. if you give Milan Laser Hair Removal a call, give them the code: Fantabulosity60 so you get that amazing discount!
XOXO,