Camping Party: A camping party theme for kids of any age! This party theme is so much fun with easy DIY decor and your little campers will love it!
I am THRILLED to share with you, one of my latest party themes…a Camping Birthday Party for indoors, inspired by Pottery Barn Kids! If you love kids party ideas, then you'll love the Nautical Birthday, Milk & Cookies Playdate, Woodland Friends and the ice creamy party that I've styled!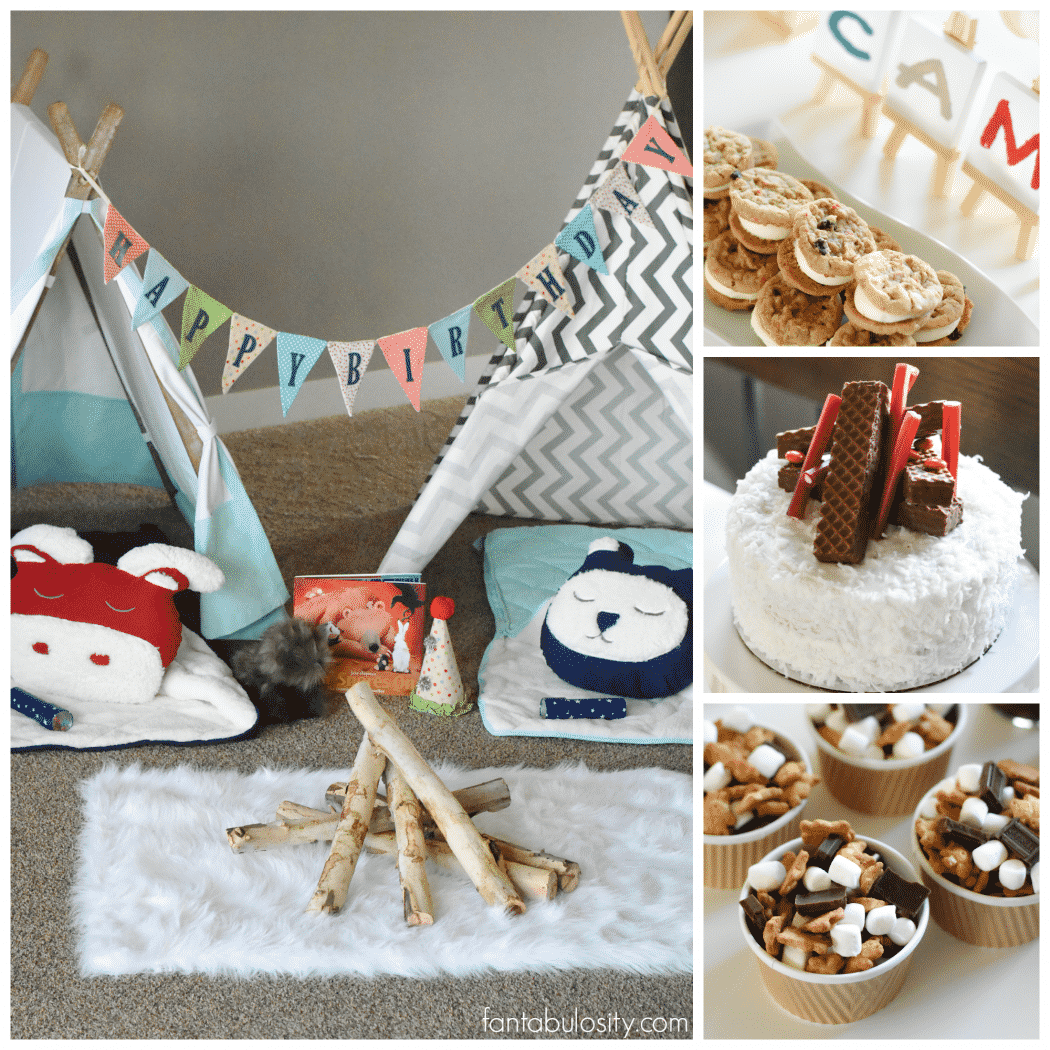 This is one of my favorite party themes for an afternoon of fun or for a slumber party for boys or girls!
Don't forget these slumber party ideas if you're nailing down the perfect one for your kiddo!
Camping Party Ideas
This camping party theme is ideal for any age boy or girl! You can really turn it into a sleepover, or you can just "pretend," it's a sleepover, with the younger little guys and gals.
Can you imagine how excited the kiddos would be if they were able to wear their pj's to a birthday party!?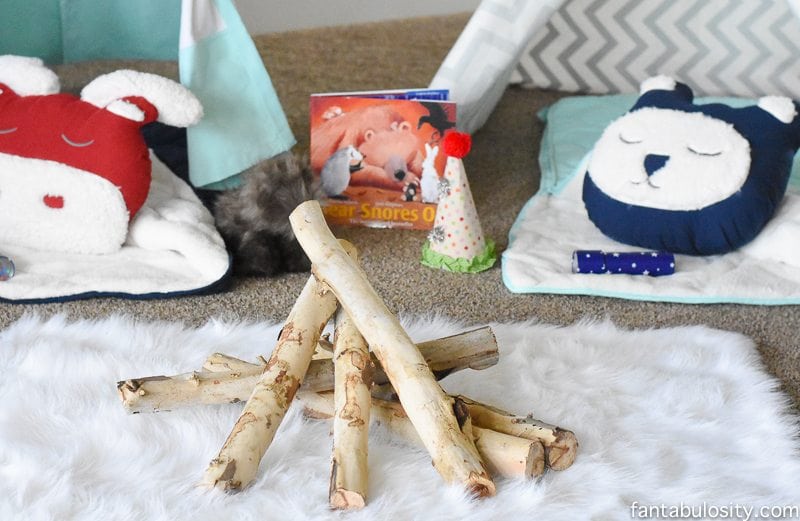 Shopping online the other day, I fell in LOVE with Pottery Barn Kids, and the tents and sleeping bags that they had. I knew a camp-in sleepover HAD to be my next party theme.
A camping-themed party is such a fun way to entertain your party guests! Plus, what kid doesn't enjoy sleeping in a sleeping bag?!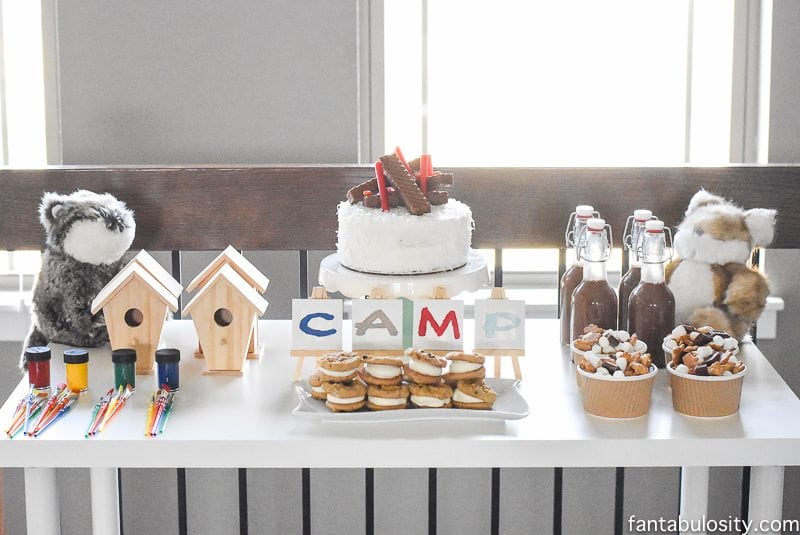 Camping Birthday Cake
My creative ideas started flowing, and I knew I wanted to create a "fire," as a cake topper, to carry on with the camping theme.
Various candies and sweets made a yummy, perfect topper.
I used:
and just layered them on top of a pre-made cake! You could easily use any flavor of cake that you want, but I used a white cake with coconut frosting to match the theme of the table!
You could also make a s'mores themed cake or s'mores dip with marshmallows, a chocolate bar, and graham crackers! What's a camping trip without s'mores!?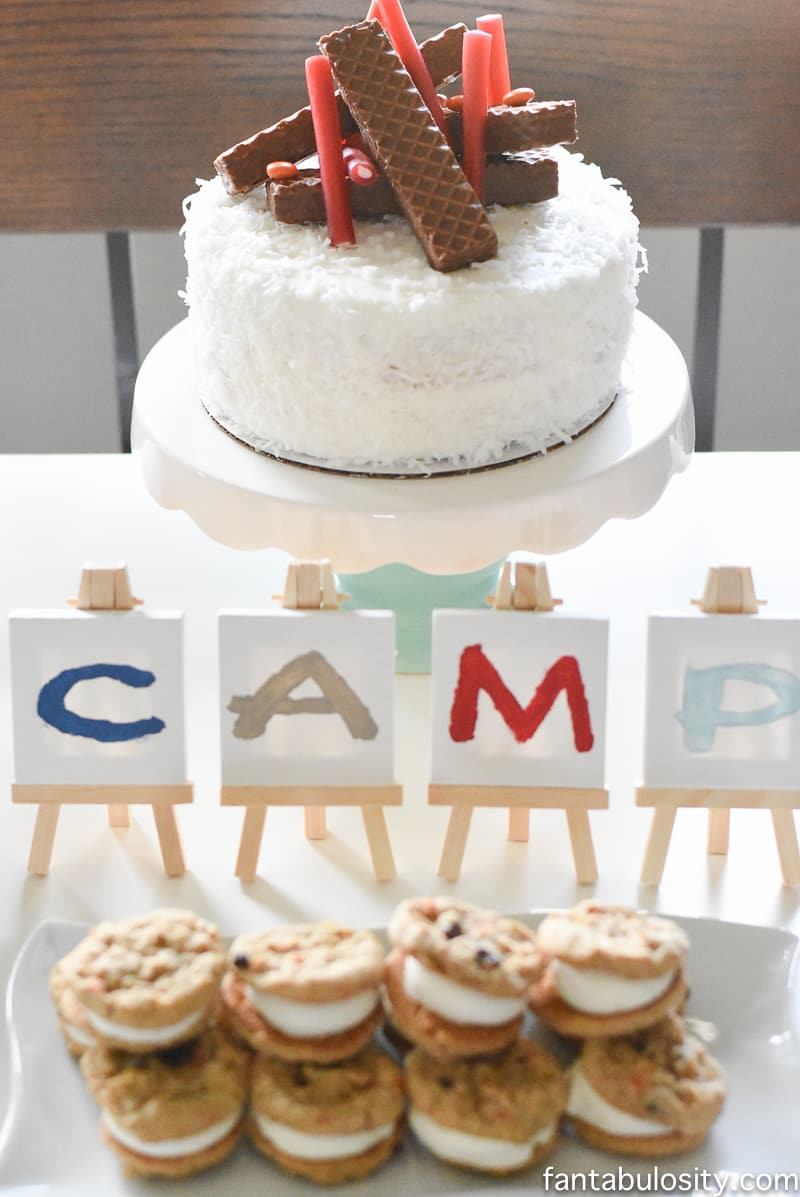 I found these mini easels and set them up to inspire the kids when it was time for them to paint!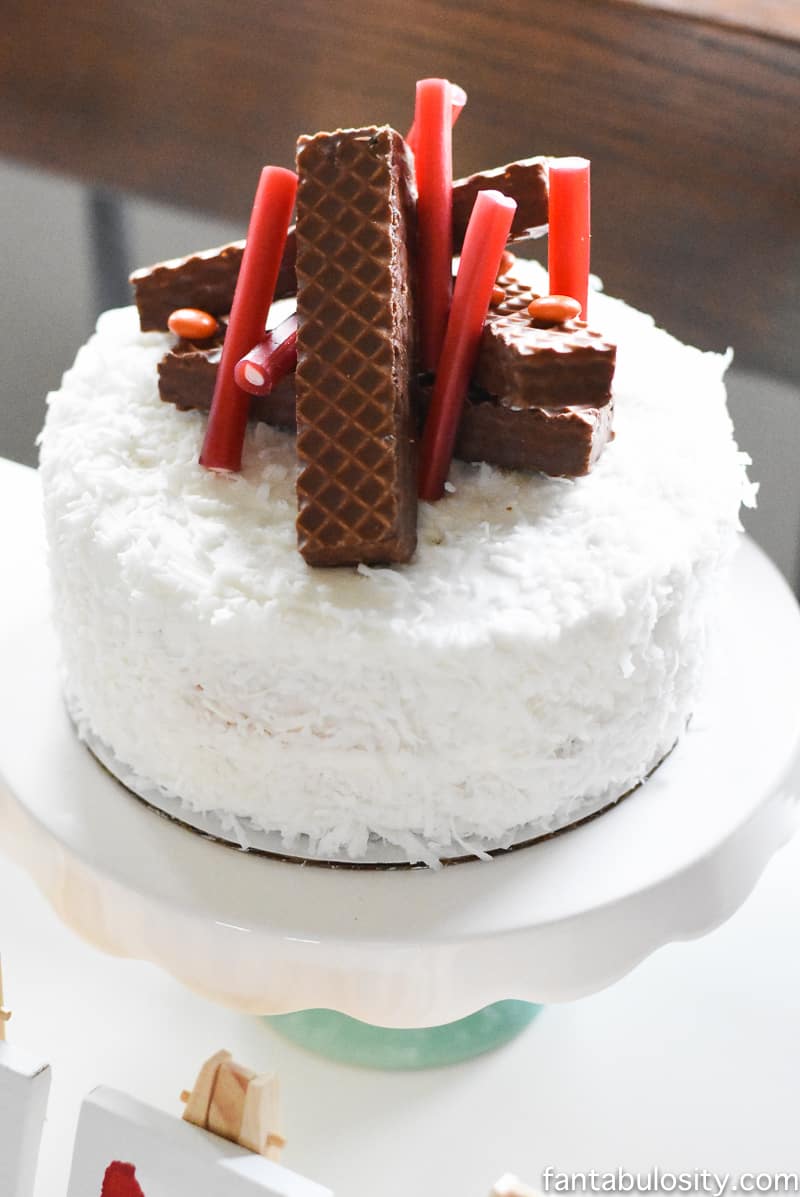 The kids loved (and maybe fought over?) the yummy logs and fire.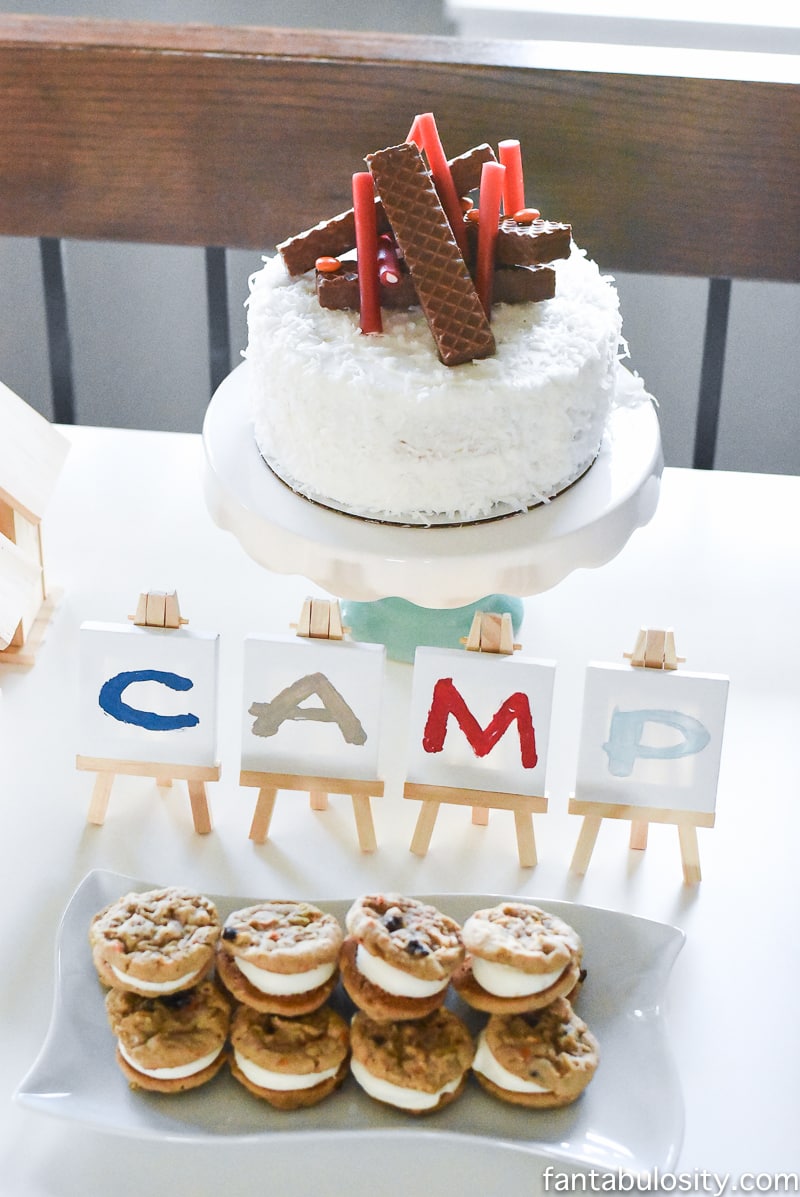 Camping Party Foods
Carrot Cake Cookies, stuffed with vanilla icing perfectly complimented the sugar rush I was well on my way to creating. But hey, you have to have cookies at a camp-in, right?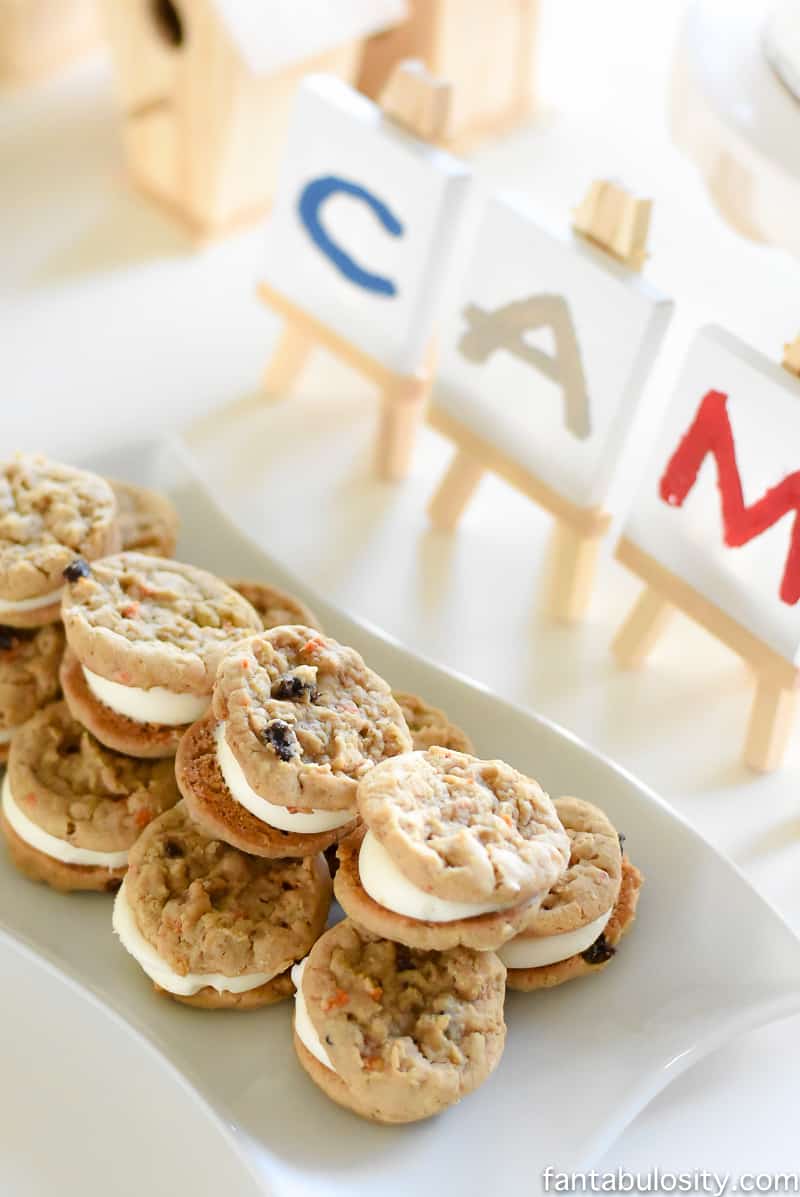 S'Mores Trail Mix
I brought out these trail mix s' mores cups with teddy grahams, chocolate, and mini marshmallows., and served them in cute little kraft bowls!
Trail mix is a classic camping party food and making a trail mix bar is another great idea! Including chocolate chips, graham crackers, pretzels, nuts, marshmallows, etc. would be a great way for older kids to get creative.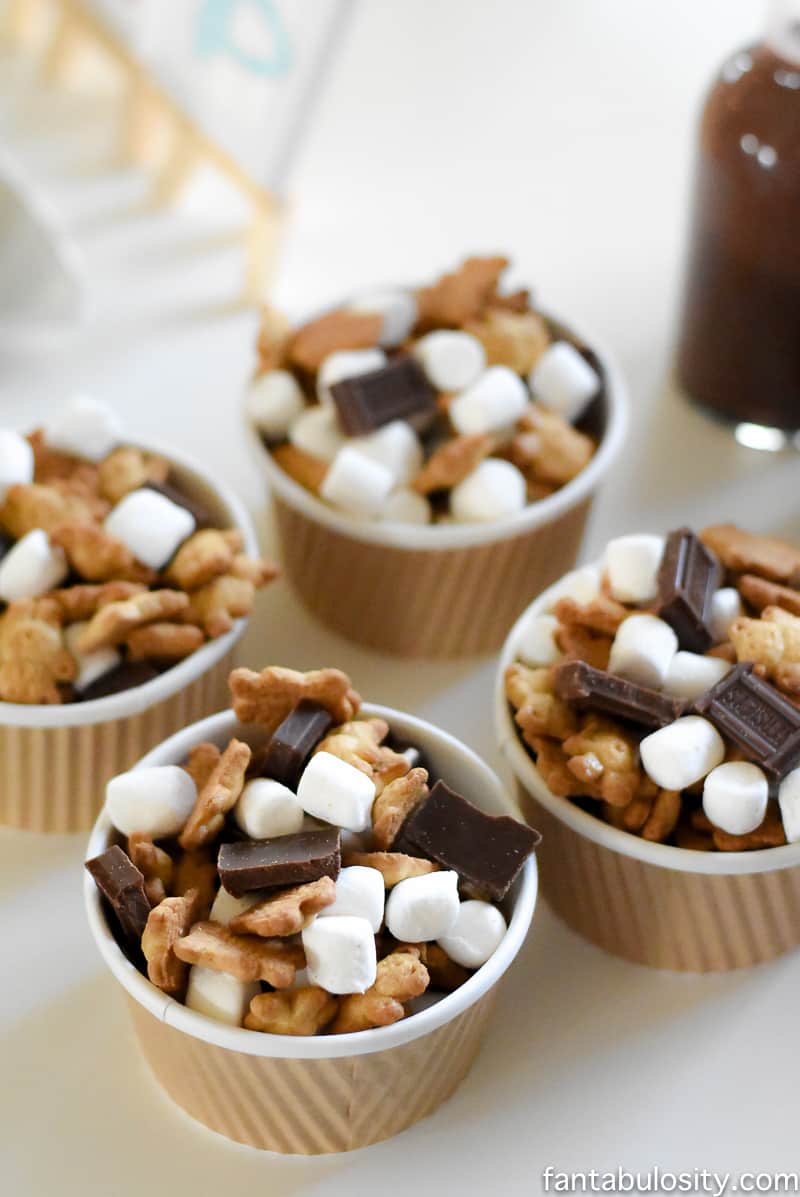 Easy Hot Chocolate
And see this deliciousness? The kids had a blast mixing chocolate milk, which I quickly zapped in the microwave and turned in to hot chocolate, perfect telling (and reading) stories around the campfire!
To add to the fun, I filled adorable glass jars with the hot chocolate! You can use cute mugs with mini marshmallows if that's easier!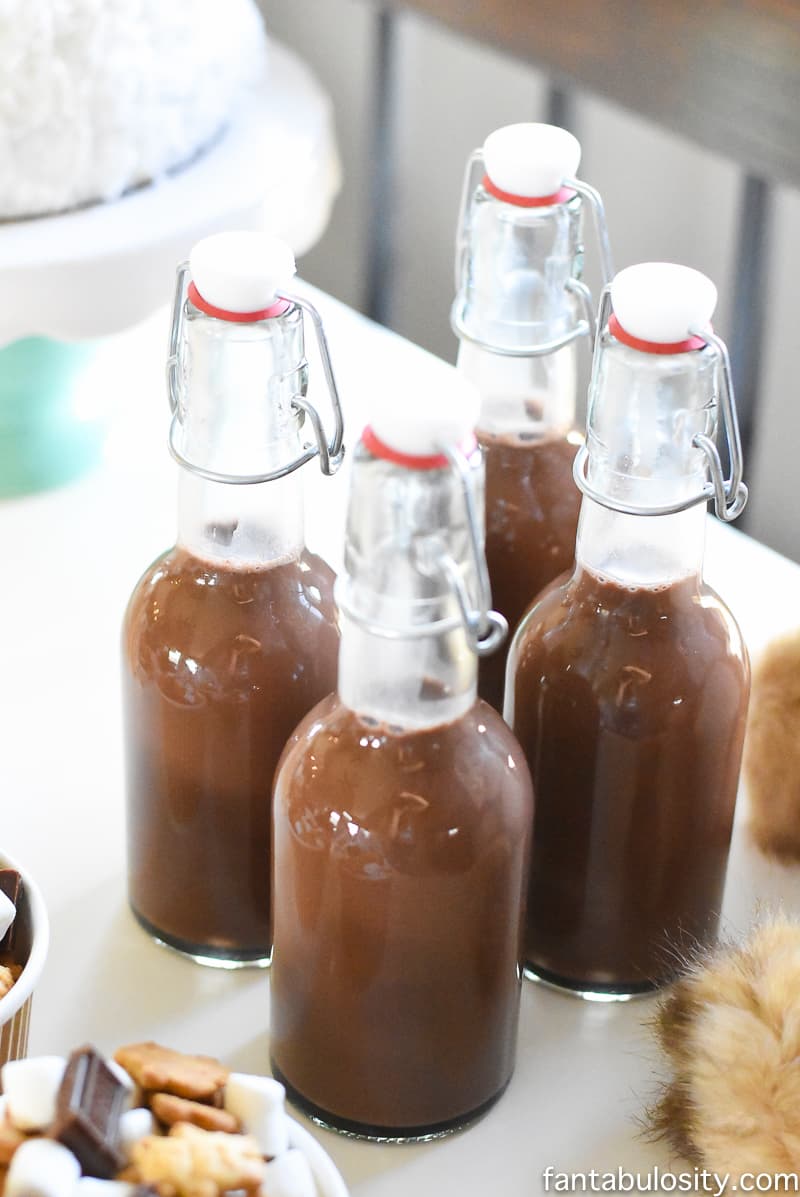 Camping Birthday Party Activity + Party Favors
Every party needs a little hands-on activity, right?
But turning a hands-on activity into perfect party favors works even better!
Allowing the party guests to paint their own birdhouses, and take home, is the perfect all-around party idea!
Friendship bracelets, finger paints, tie-dye shirts, etc would all be great DIY camping party favors. That way, the kids are entertained during the party and they aren't sent home with junk!
Supplies Needed for Birdhouse Party Favors:
Camping Party Games & Fun
A room FULL of tents can lead to a crazy amount of fun for the kids.
But so can hours and hours of games like Hide and Seek, and getting cozy in the sleeping bags…. cuddling up around the "fire," for storytime, is something the kiddos also love!
How do you host a camping party?
There are a couple of different types of camping parties you could host. You can host an indoor camping party for younger kids or a backyard camping party for older kids!
Tents, sleeping bags, and decorations can be set up indoors or outdoors! Camping party food can be easy snacks for indoors or you can roast hot dogs and marshmallows for an outdoor party!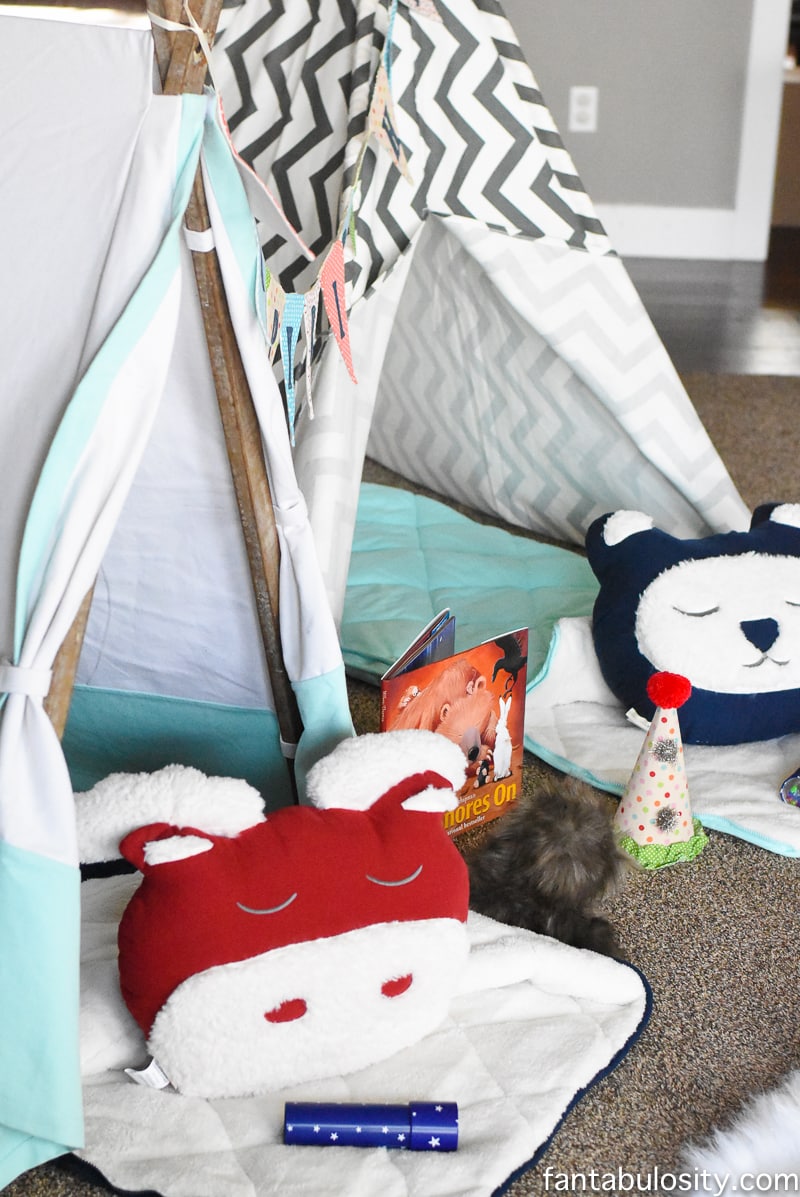 What do you do inside a tent?
There are tons of things the happy campers can do inside the tents! Reading books, telling stories, watching movies, card games, board games, etc.
Tents are an easy way to keep the kids entertained because it's something fun and different for them! A great idea to keep them busy for longer is to have them put together the tent as well!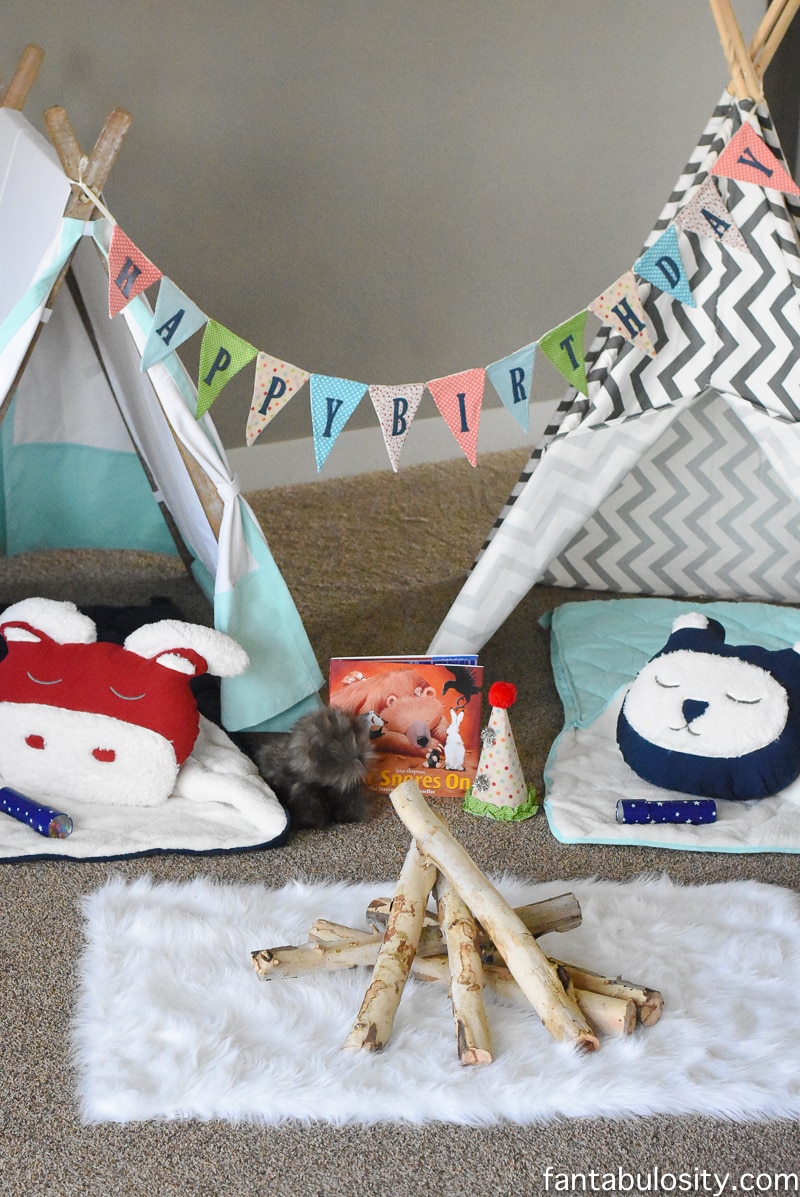 We get SOOO many compliments on this fun tent from Pottery Barn Kids.
The color, the window, the tent poles… they all go crazy over it!
Talk about hours and hours of entertainment for the kids. (During the party, and stored in the playroom, after the party!)
While shopping at Pottery Barn Kids, for extra goodies, I found the cutest book, "Bear Snores On." The kids LOVE listening to a woodland story, while "camping."
The bear. I couldn't resist, THE BEAR. The kids went NUTS over how big he was, and loved wrestling him! Still to this day he's a favorite wrestling partner in our house!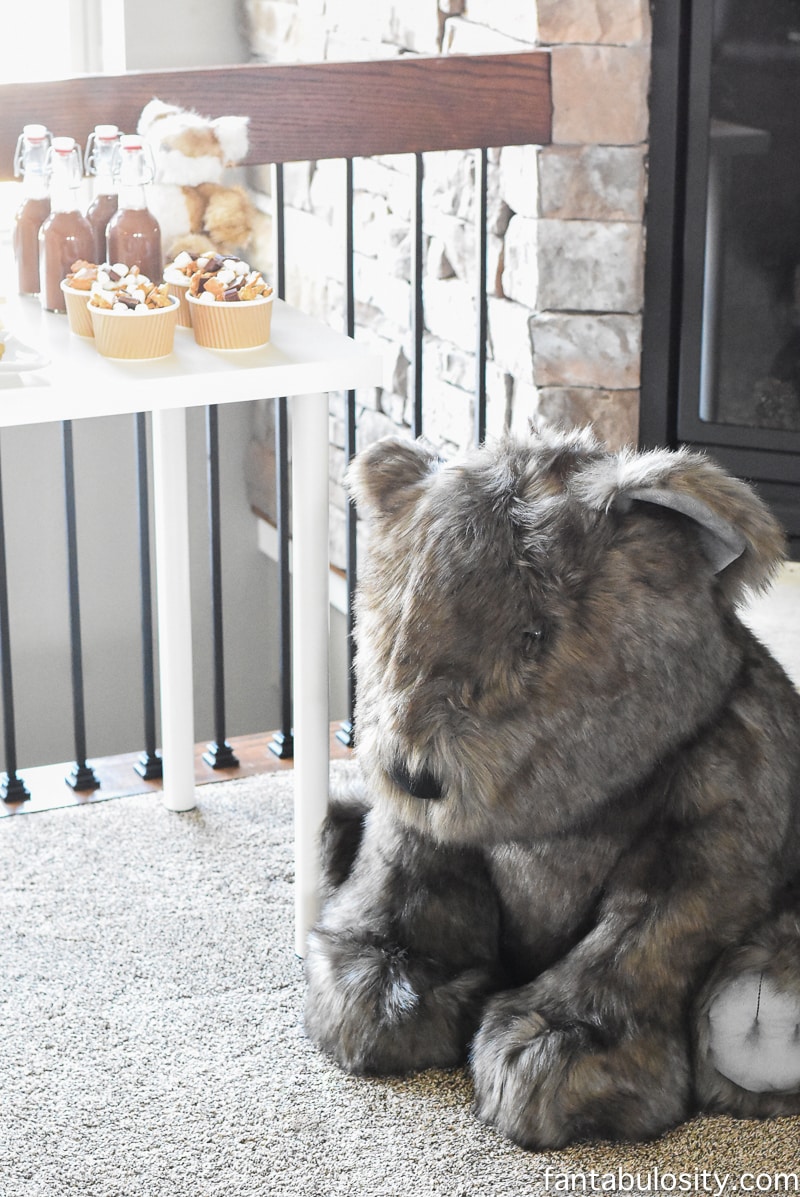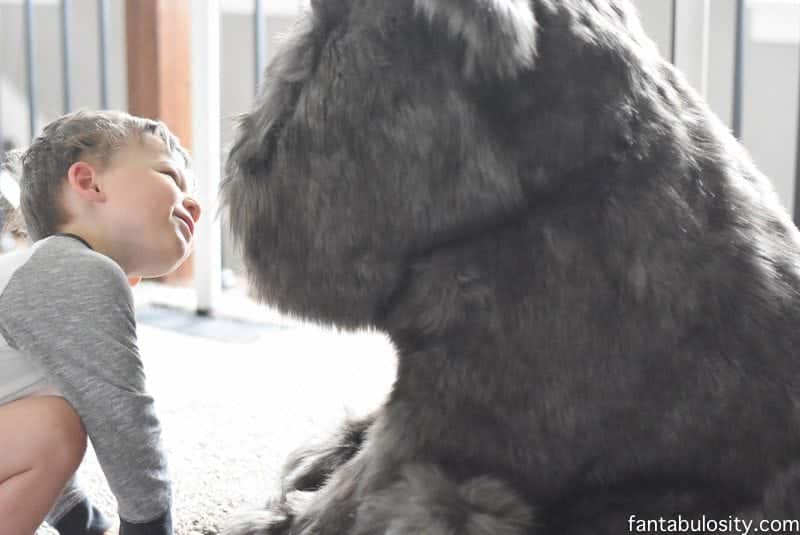 Who knew a camp-in sleepover, would make it so easy for the kiddos to get ready for bed?!
Add some fun by encouraging guests to wear their favorite pj's, even if it's not an overnight party!
Shop the CUTEST pj's for kids HERE!
Love Party Ideas?
Me too. You can see all of the parties I've styled and hosted to get more ideas!