Casserole recipes are a comfort dish that you'll find at almost ANY event! So since we're big fans, we wanted to round up some of the BEST chicken casserole recipes around!
The warm comforting casseroles you'll find in this list consist of fun flavors like bbq, hashbrown, pizza, and even tater tot casserole!
Why We Love Casserole Recipes
Not only are casseroles excellent for when you need to take a dish somewhere as a potluck, or as a care package to drop off for a family in need… but they can also be a lifesaver on busy nights when you don't have a lot of time to whip up something for dinner.
You can use casseroles as freezer meals when you're in a pinch, or to help you plan your meals in advance.
Chicken Casserole
Chicken casseroles are some of my favorite types of casseroles because chicken is so versatile!
They don't require a lot of planning, and some of them can even be frozen later for a quick and easy meal when you need it.
So let's get started, and don't forget to pin your favorite chicken casserole recipes so you have it handy when you need it again!
20 Chicken Casserole Recipes
1. This creamy Chicken Hashbrown Casserole is so delicious your family will be begging for seconds! Eating on a Dime
2. This low carb Chicken Zucchini Casserole is so tasty and so easy to make. Wholesome Yum
3. This Pizza Chicken Casserole has all the flavors of a traditional chicken parmesan all in one delicious casserole. Joyfilled Eats
4. This Chicken Tater Tot Casserole is both easy to make and incredibly filling.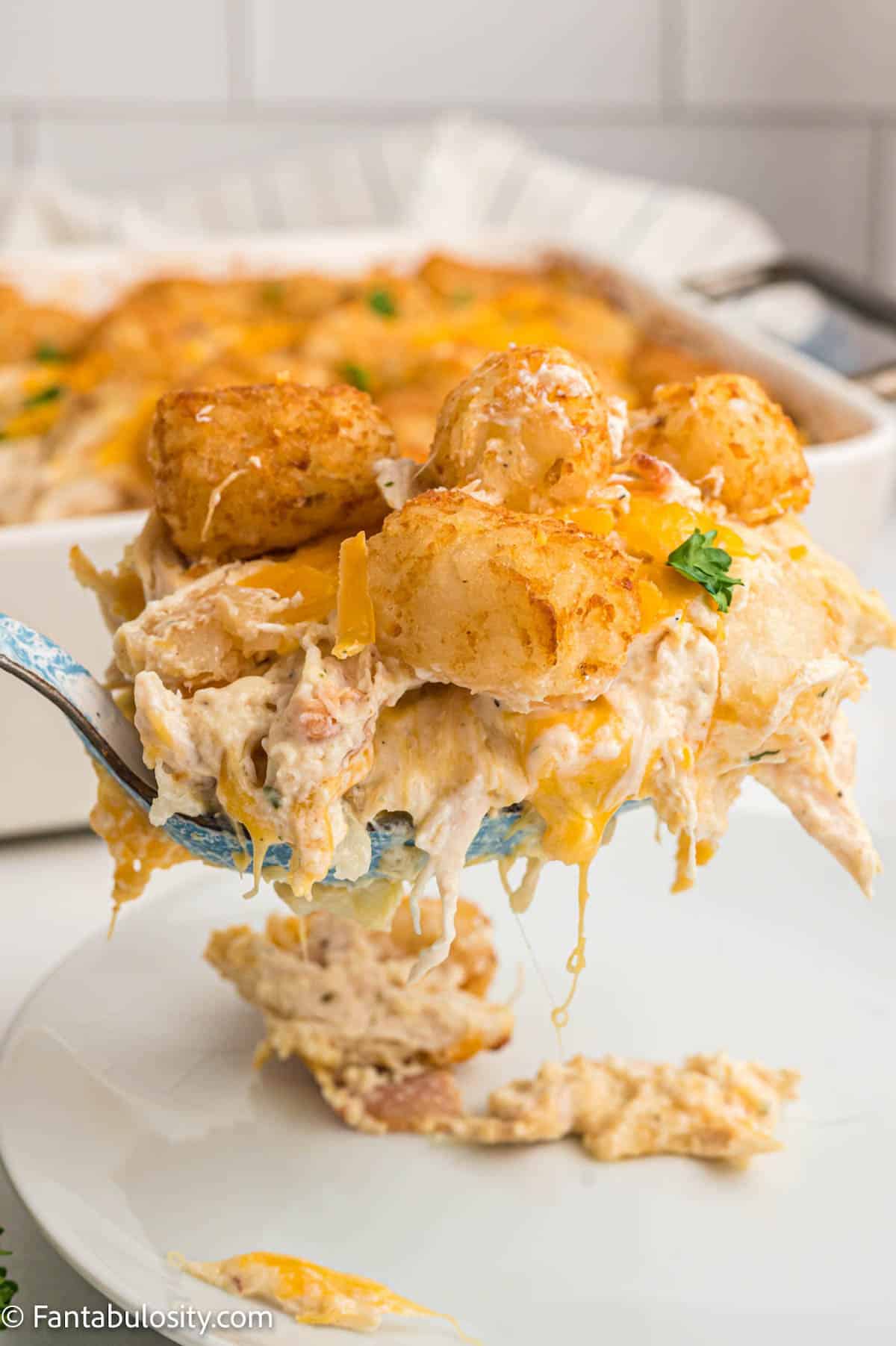 5. Throw this Chicken Enchilada Casserole into your pressure cooker and you have an easy weeknight meal! Two Sleevers
6. This Buffalo Chicken Casserole is like taking the famous dip appetizer and turning it in to a main dish!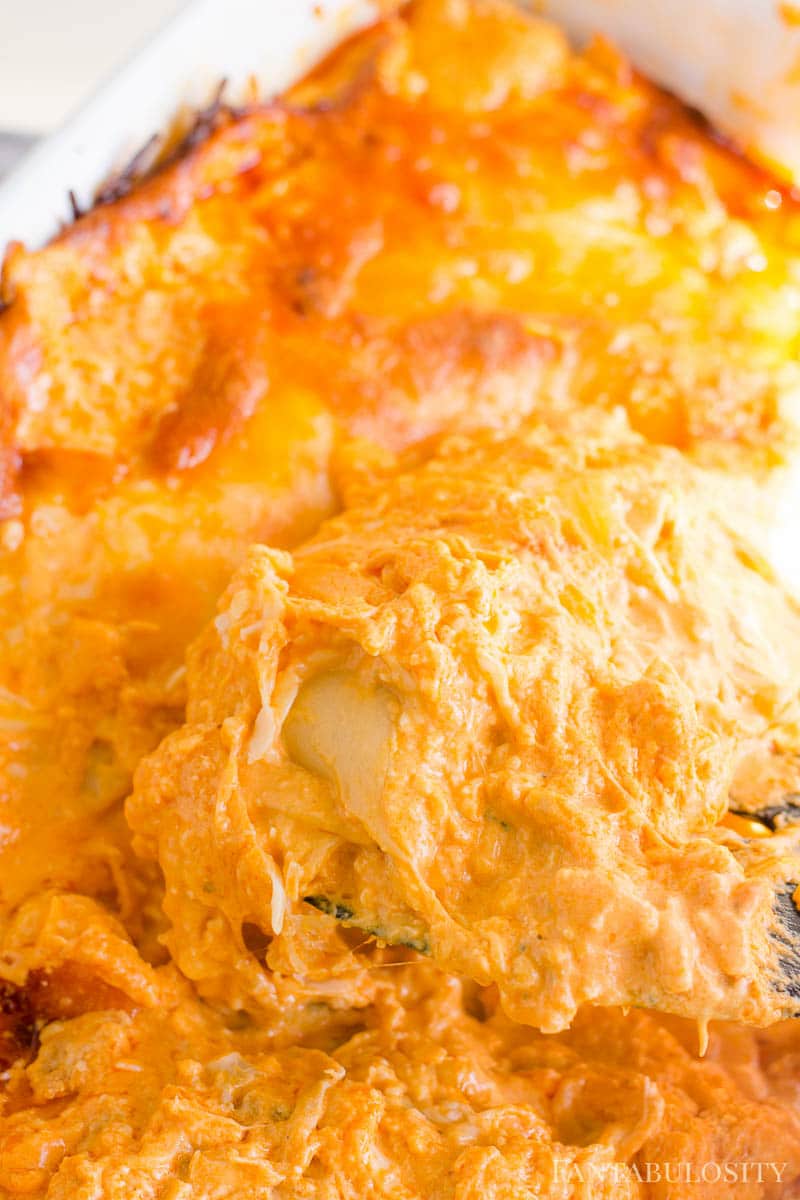 7. This combination of nachos and chicken make for an amazing Nacho Chicken Casserole dish. Eating on a Dime
8. This French Onion Casserole is typically made with beef but using chicken instead, is a great idea!
9. Seven ingredients and five minutes to prepare and you have this tasty Chicken Bacon Ranch Casserole Wholesome Yum
10. This Doritos Chicken Casserole is simple to make and your kids will love it!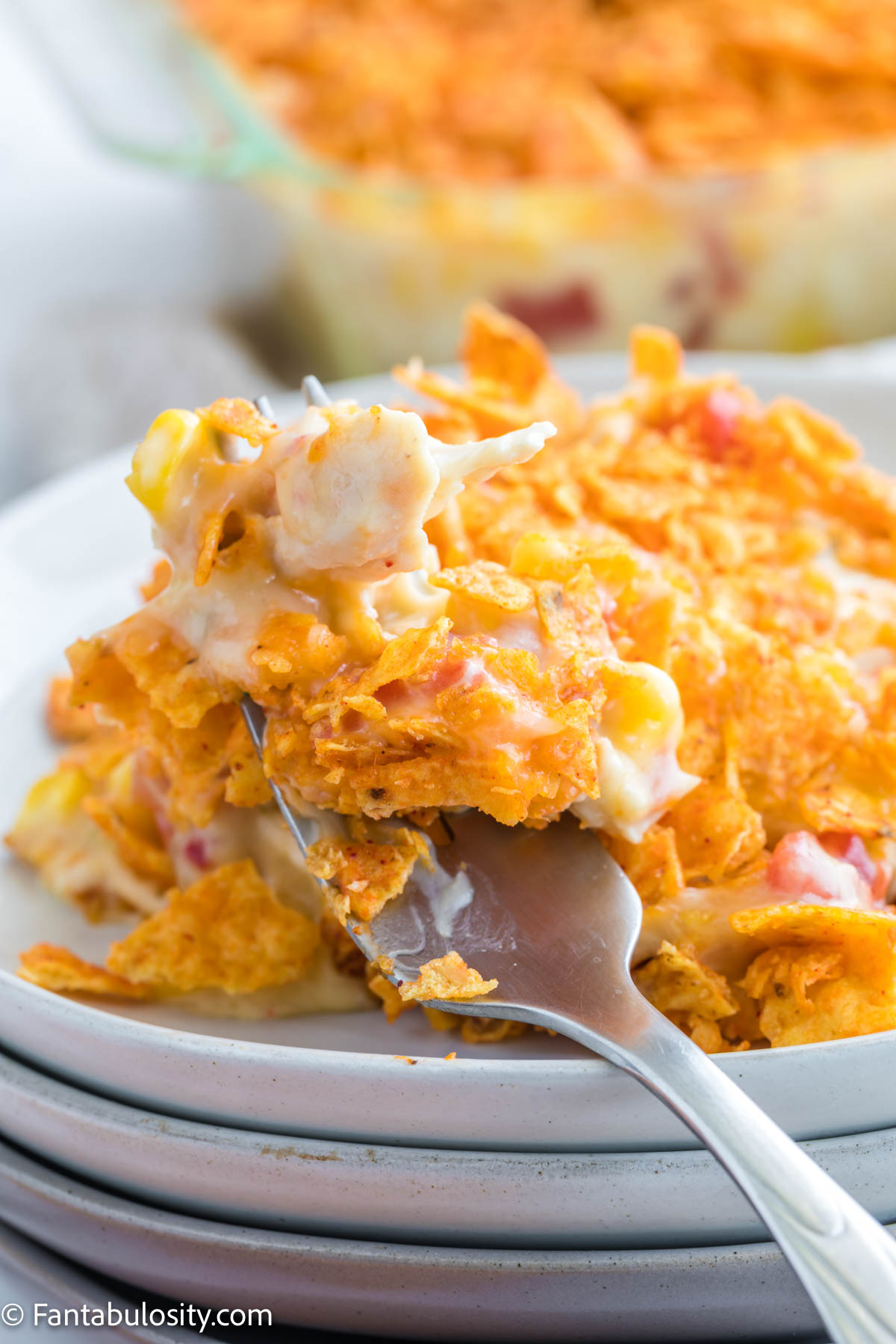 11. This Chicken and Broccoli Casserole has a unique twist on the traditional chicken and broccoli recipe. Simply Stacie
12. This version of the Chicken Parmesan Casserole takes a whole different approach by bringing all the complicated flavors of chicken parmesan right to your casserole. Dancing Through the Rain
13. This hot and soothing Cheesy Chicken Potato Casserole is perfect for cold winter days, or sick days at home. Eat Move Make
14. If you love pasta, you won't be able to get enough of this Cheesy Chicken Orzo Casserole. Thrifty Jinxy
15. This Mexican Chicken Corn Casserole is freezer friendly making it a great make-ahead option for your family. Crystal and Comp
16. This cozy and creamy Chicken Tetrazzini Casserole has a ton of flavor and will feed a crowd. Sugar and Soul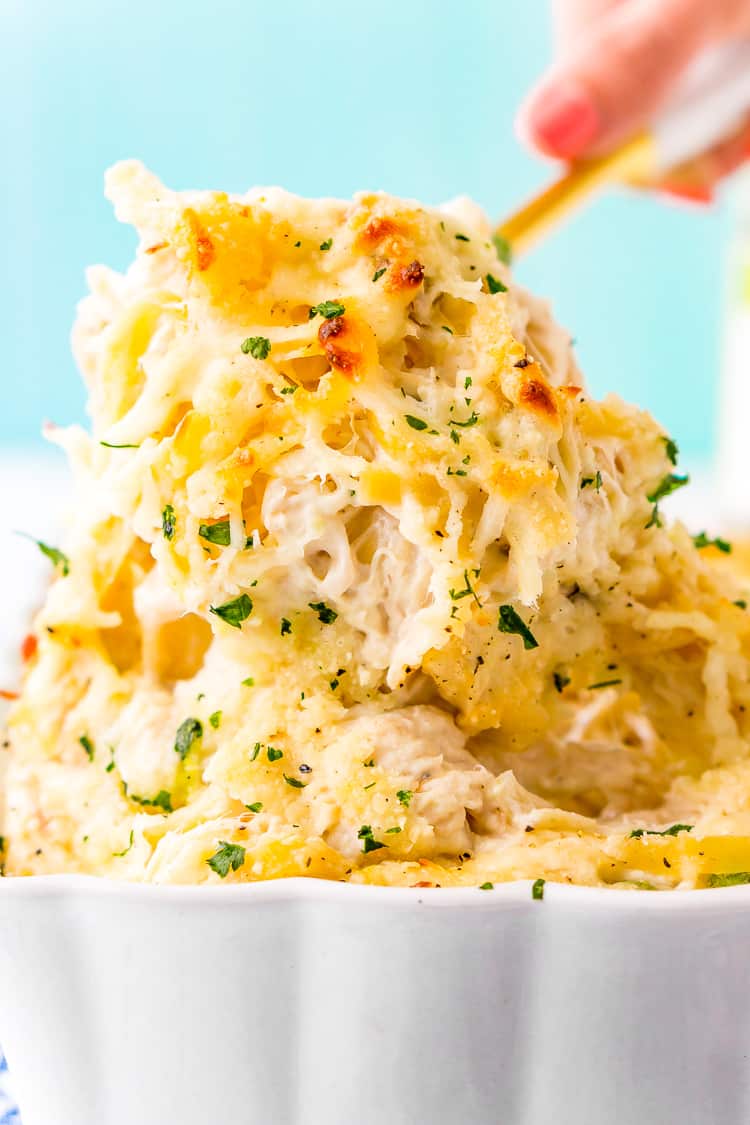 17. Using less than 10 ingredients, this Tuscan Chicken Casserole is so easy to make. Joyfilled Eats
18. This Teriyaki Chicken Casserole is Weight Watchers friendly and so delicious! Midlife Healthy Eating
19. If you love chicken pot pie, you'll love this Chicken Pot Pie Casserole and the unique take on a classic!
20. Who doesn't love tacos? This Taco Chicken Casserole is so easy and great for the taco fan!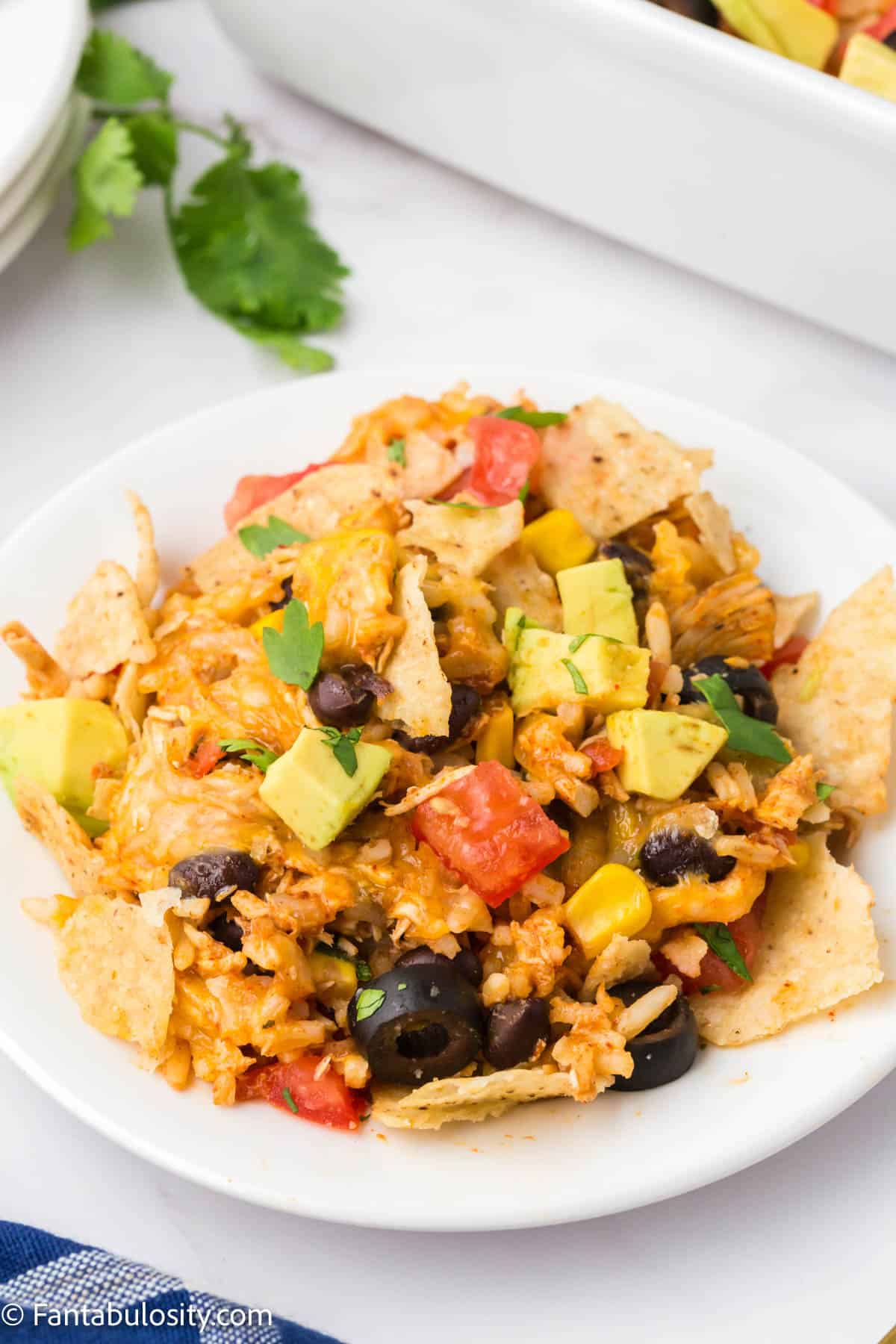 What is your favorite chicken casserole recipe?
Share them right here in the comments below! I'd love to add more to my favorites list!