DIY Beverage Chocolate Melts: Coffee & Hot Chocolate Toppers… a delicious way to top your drink, or give as gifts for a sweet touch!
This is a public service announcement: YOU MAY JUST FALL IN LOVE WITH COFFEE AND HOT CHOCOLATE ALL OVER AGAIN.
DIY Beverage Chocolate Melts
When I found a silicone square ice cube tray the other day at Ikea (similar here), I wasn't quite sure what I'd use it for, but I just knew that I had to have it.
Then on my hour and a half drive home, I started brainstorming what I could put it to use for, and DIY Beverage Chocolate Melts came to mind! I had never heard of such a thing, nor would ever deny putting squares of milk or while chocolate in to my coffee or hot chocolate. Then, when telling a good friend about the idea, she mentioned how good they'd be to add a variety of ingredients to each chocolate melt! She's brilliant.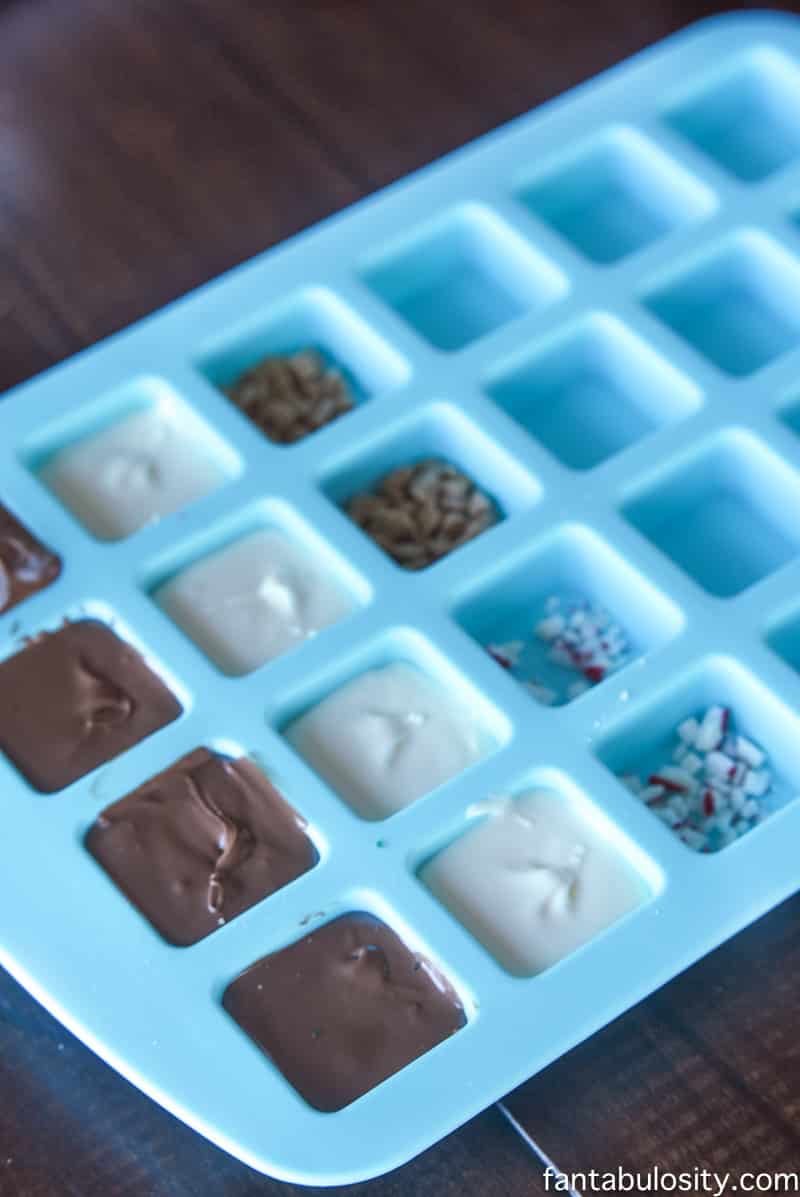 Explore the possibilities
So the other day when the #fantabteam came over, we experimented with different ingredients that we found in the pantry. It's actually kind of fun to explore what you have on hand, that would work in beverage chocolate melts.
How-To
After determining what ingredients to mix in to your chocolate melts, sprinkle them in to the tray first. Then pour the melted chocolate on top of these, so the fun ingredients can be seen at the top when the chocolate hardens!
We used almond bark, and chocolate chips, although my favorite is to use Ghirardelli chocolate chips or melts. Slowly melt the chips or almond bark in the microwave on 50% power, stirring every 30 seconds until fully melted.
Pour the chocolate in to each cube, filling close to the rim. (However, you don't have to fill it completely if you'd prefer a smaller "cube.")
Place the tray in the refrigerator until the chocolates harden. Carefully pop each square out, and enjoy or save for later!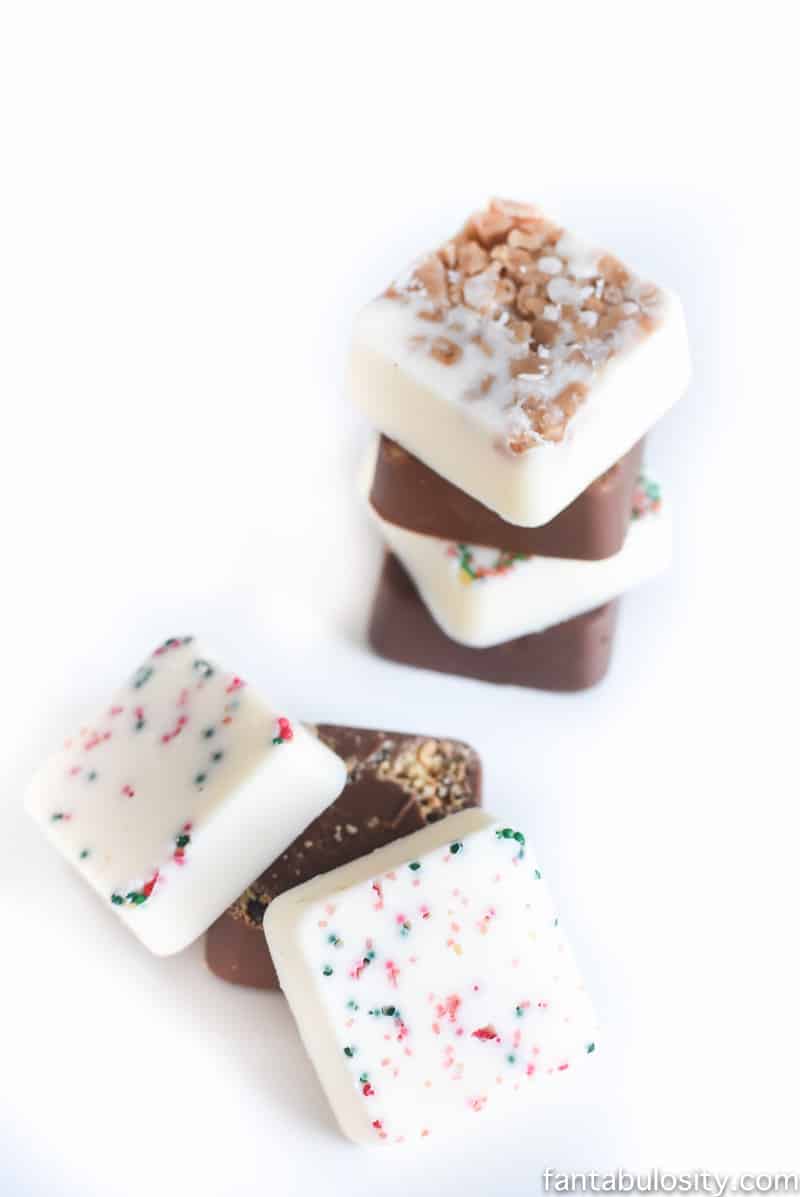 Our Varieties
• Sprinkles
• Crushed peanuts
• Toffee bits
• Crushed peppermint
• Mini Chocolate Chips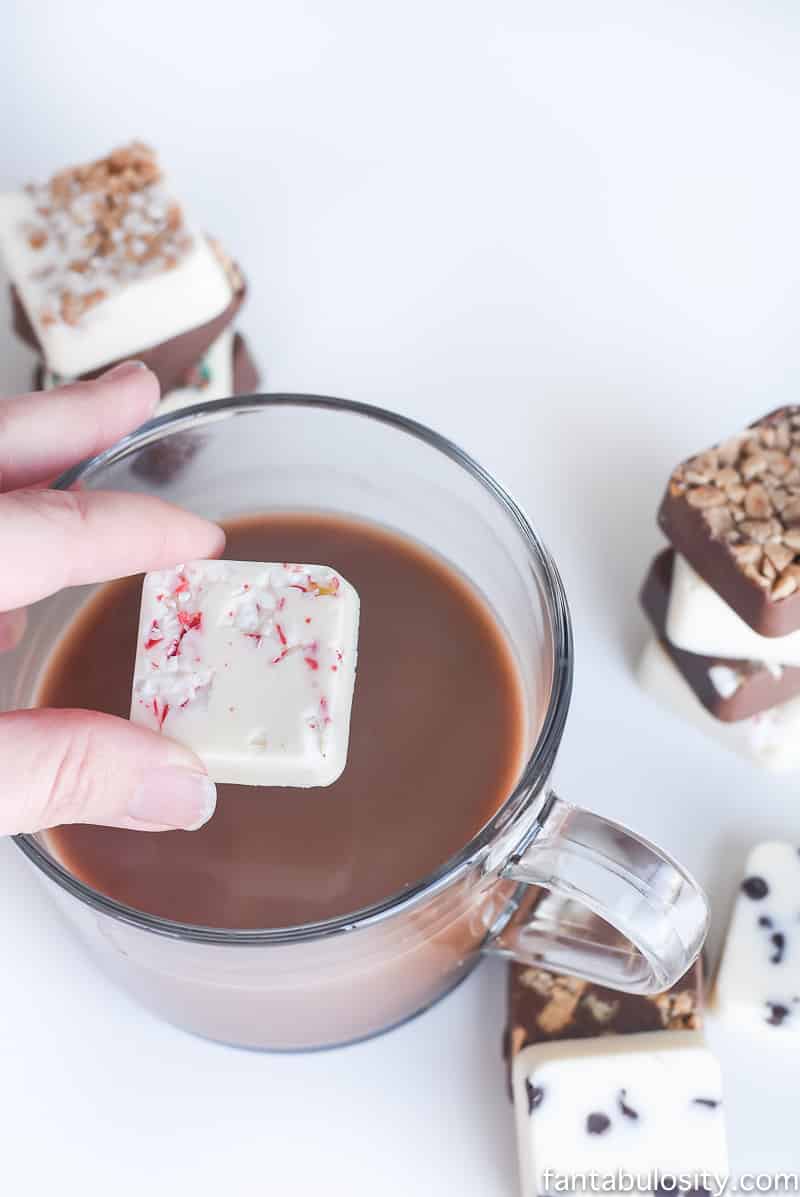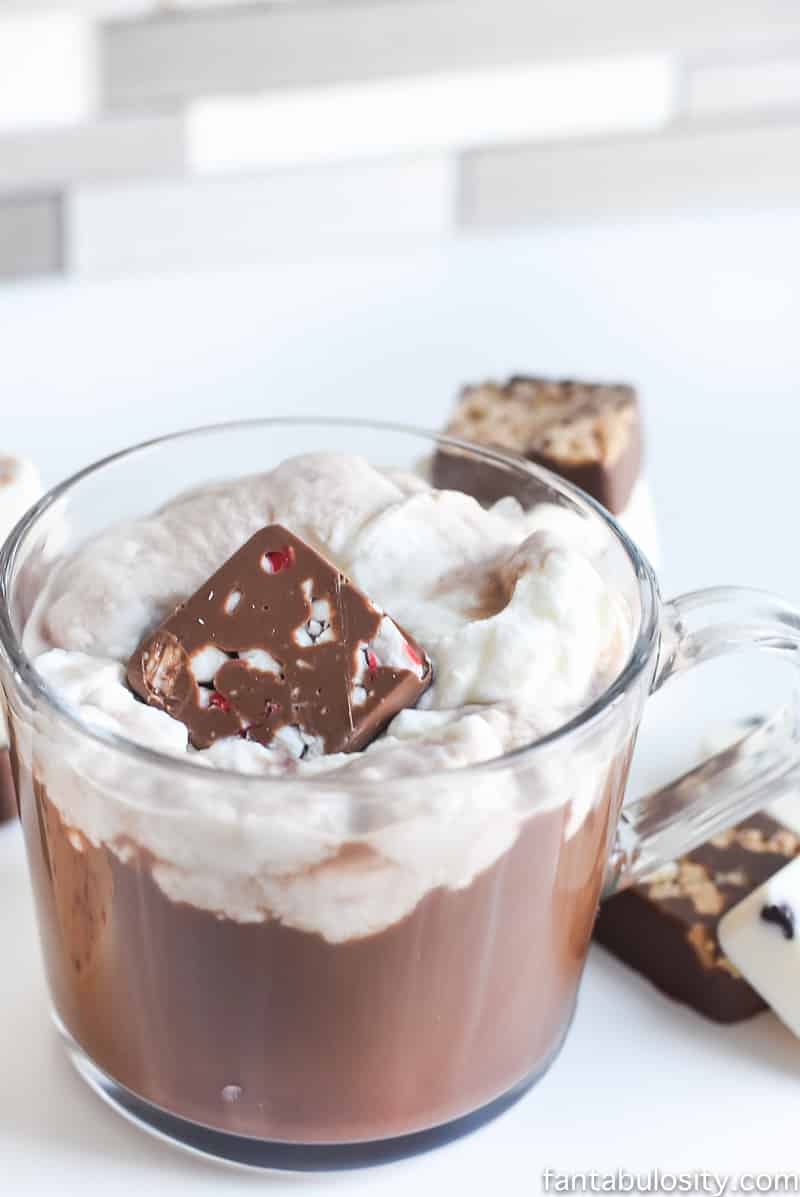 When we made a large amount of these, I quickly realized that they would make WONDERFUL gifts for some of my coffee and hot chocolate loving friends.
Coffee and Hot Chocolate Gift Idea
Last year, I created a DIY Coffee Mug for my mom for Mother's Day, and she absolutely loved it. So this year, I thought it would be fun to create a spin-off of that gift, for some of my gal pals, using the chocolate melts.
All you need is a coffee mug, a clear treat bag, ribbon, and chocolate melts. Fill the treat bag with the chocolate melts, secure the bag with a ribbon, and place it in the coffee mug! You're all set. Create a cute gift tag, and that may even kick it up a notch.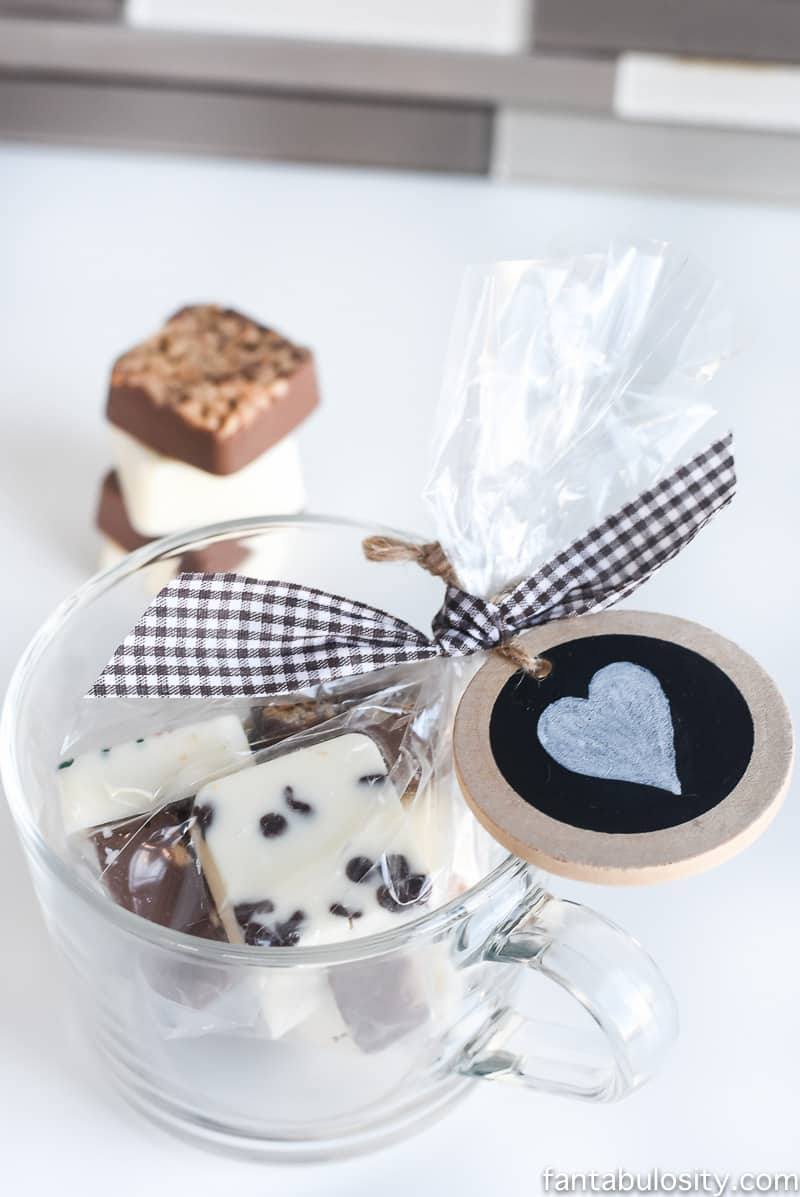 If you love quick and easy gift ideas, then you ABSOLUTELY have to check out everyone's favorites here on the blog, like these: