Summer Side Salad: An incredibly easy side salad to serve any day of the week, and versatile enough to switch it up, for ingredients that you may need to substitute! 
Oh mylanta.  It all started when I made a trip to Costco, and overfilled the fridge.  Dinner time rolled around, and I opened the door and there was an avalanche of food that started to fall out.  It was time.  It was WAY over time, to clean the fridge out.  Those trips to Costco (with the oversized and bulk purchases) tend to use every bit of space that we have.
Summer Side Salad Recipe
I decided to call it the Summer Side Salad, because the bright ingredients remind me of summer, and I'll be making this salad recipe to take to all of the Summer outings that we attend.  It's super easy to make, and it looks like I worked REALLY hard to make it look good.  (But shhh… it literally took me five minutes to toss together.)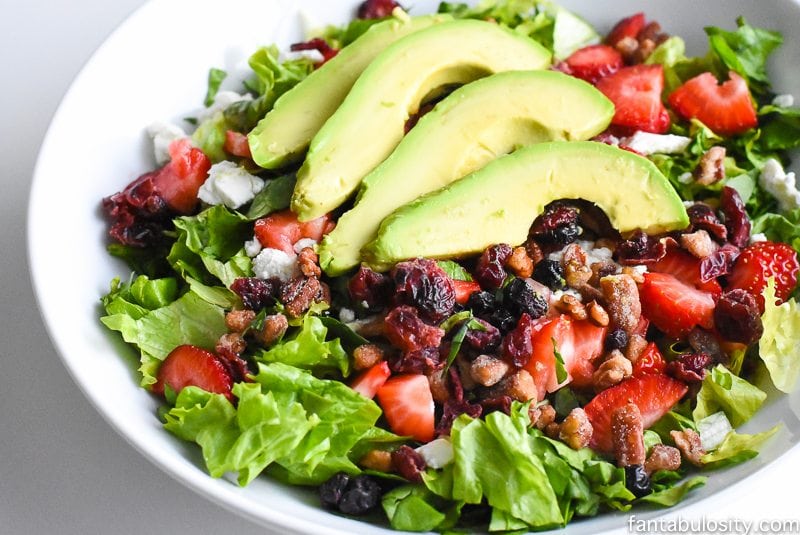 Looking For More Healthy Side Dishes?
I compiled all of our healthy side dish recipes HERE!
Back to our Summer Side Salad Recipe…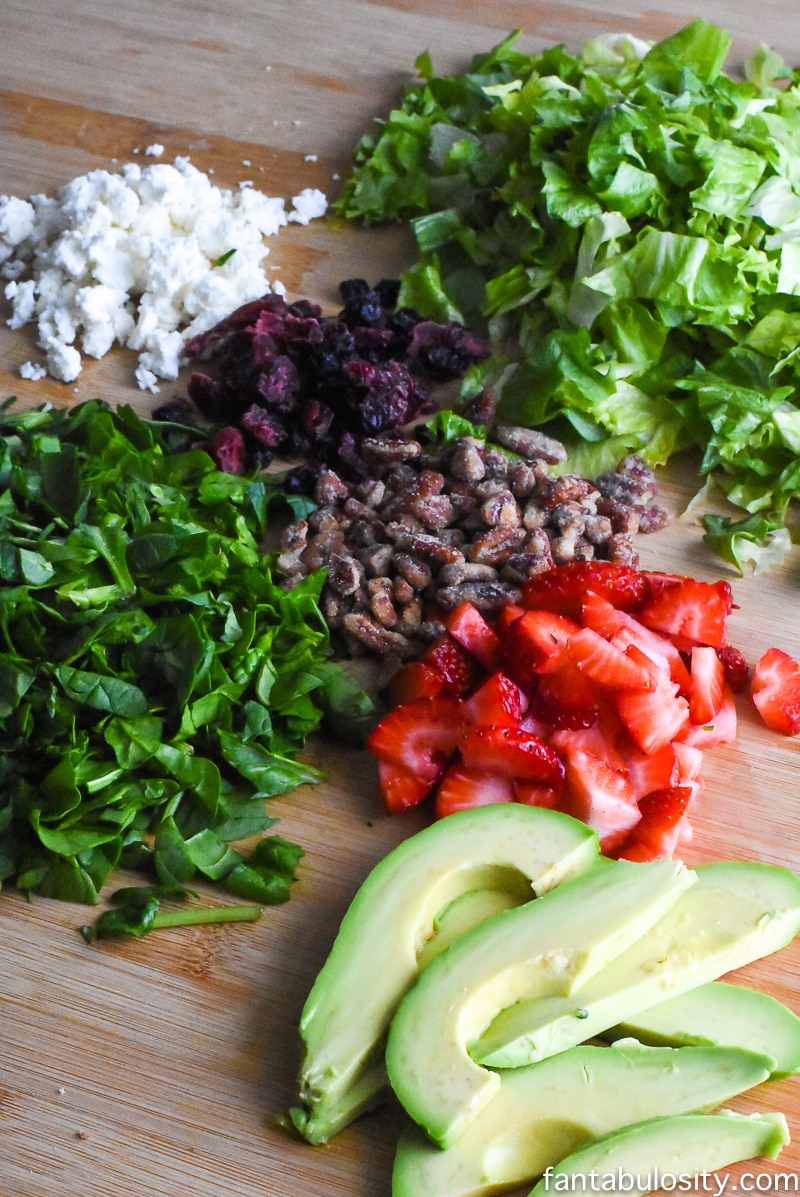 We had spinach, and leaf lettuce (it can be bitter at times, so romaine is always a safe bet) The secret to a really good salad, is to chop it up super super fine.  (My mother-in-law taught me that very important tidbit.  Thanks Jan!)
Our entire house is full of goat cheese fans, so any time I make a salad, I try to include goat cheese as one of the ingredients.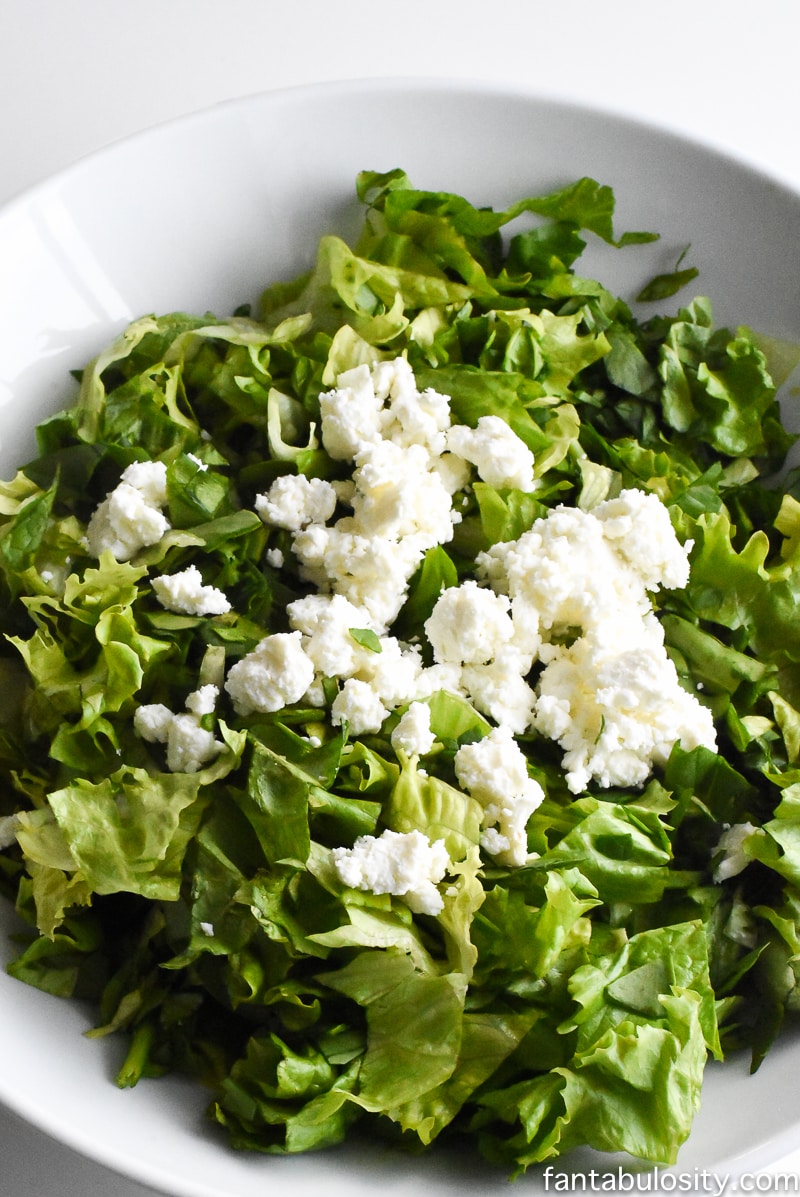 Strawberries on a salad, not only taste stinking delish… but that pop of color make it hard to deny.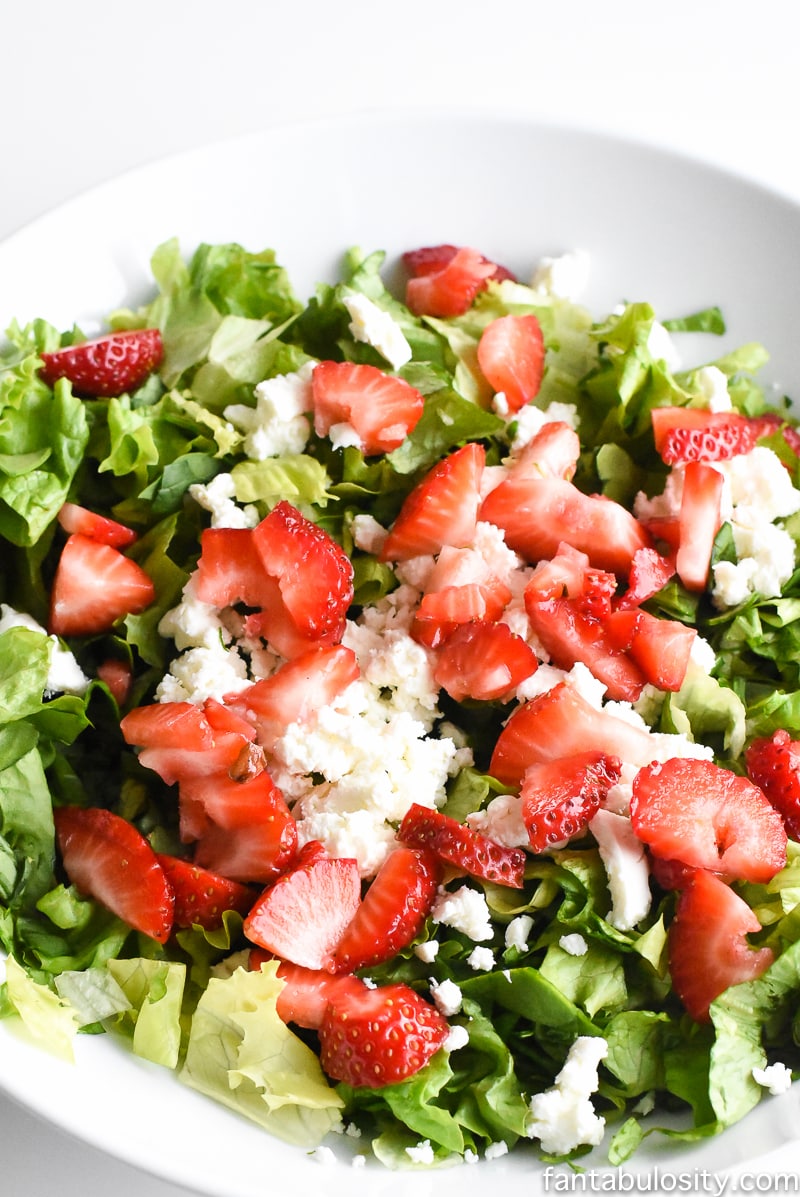 Toss on the nuts and the dried fruit. (I used a dried cranberry & blueberry blend.)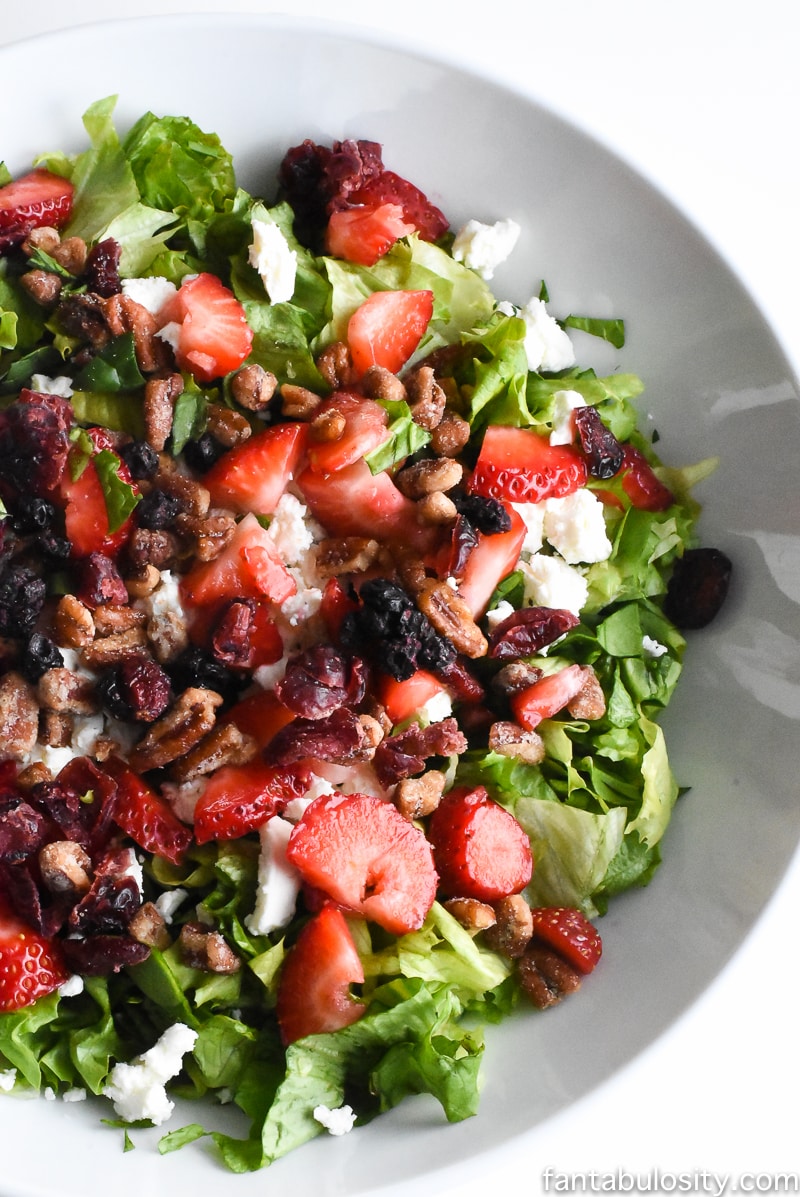 Oh, and avocados… if I could buy stock in avocados, I would.  Wait… can I?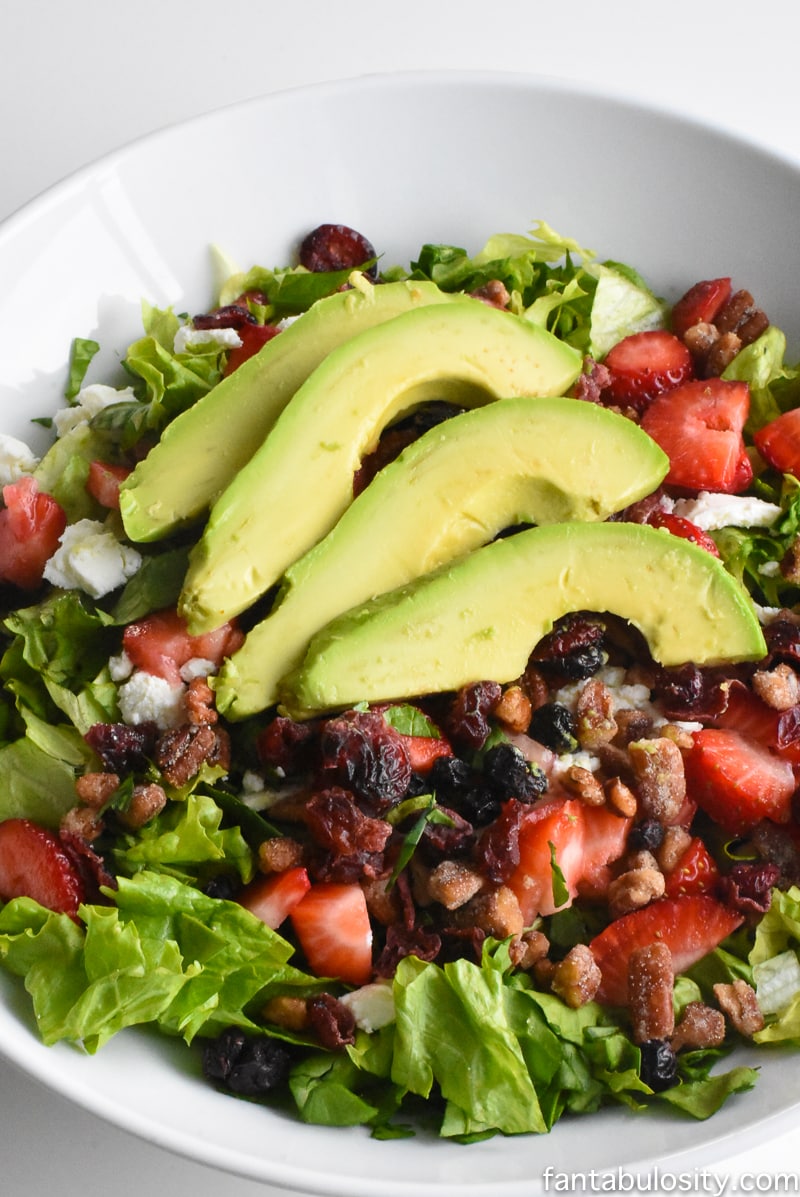 [amd-zlrecipe-recipe:47]
I just adore when random ingredients flow together lovely.  I couldn't resist sharing the recipe with you all, and I hope you find a chance to make it this Spring or Summer!
Pin this to remember, so you have it when you need it: