Bagel Bar Cart: An adorable way to serve breakfast for house guests, or for a brunch/breakfast party. So easy too!
You know how every Saturday morning around the Burgess household usually involves houseguests, casual business meetings, and BIG breakfast shindigs. Well recently for an extremely busy weekend here, I thought creating a bagel bar cart would be scrumptious, super easy, and pretty darn cute.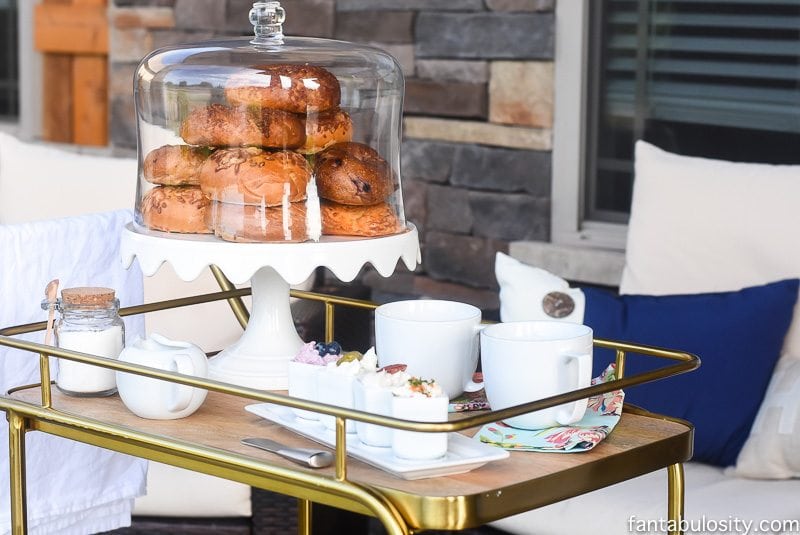 Bagel Bar Cart For Brunch Houseguests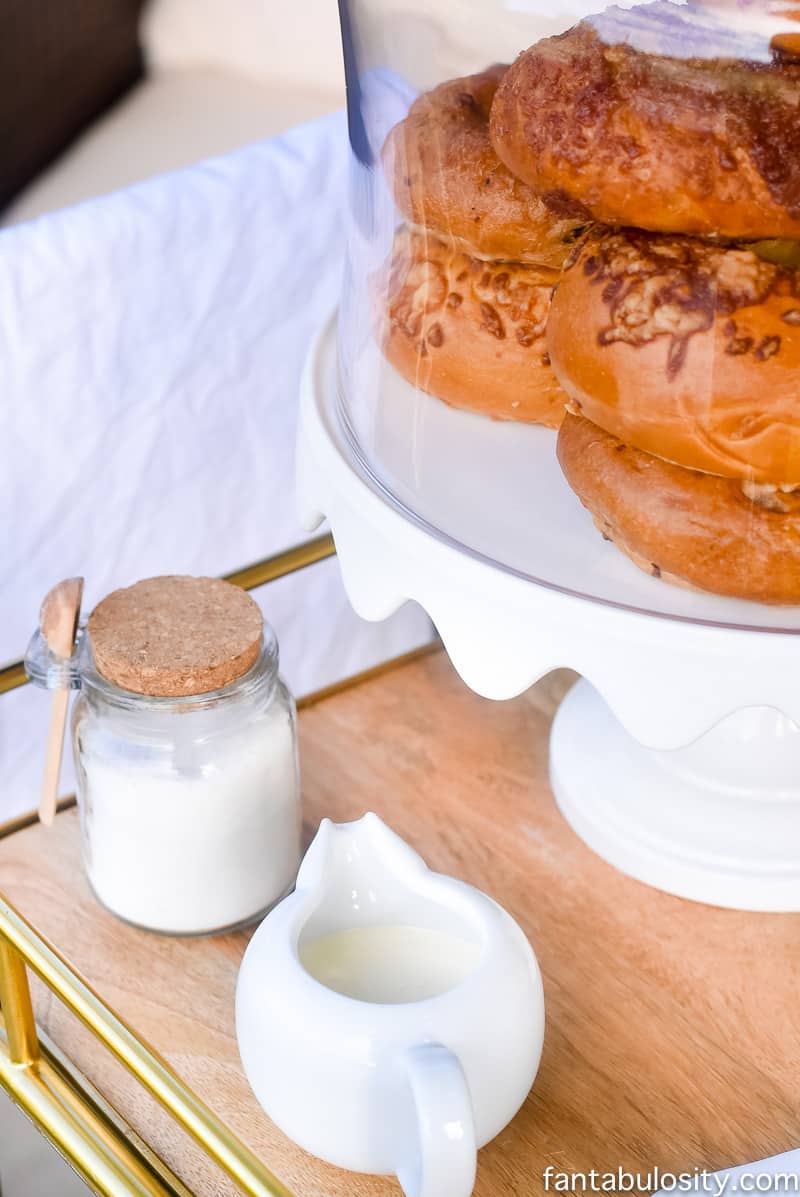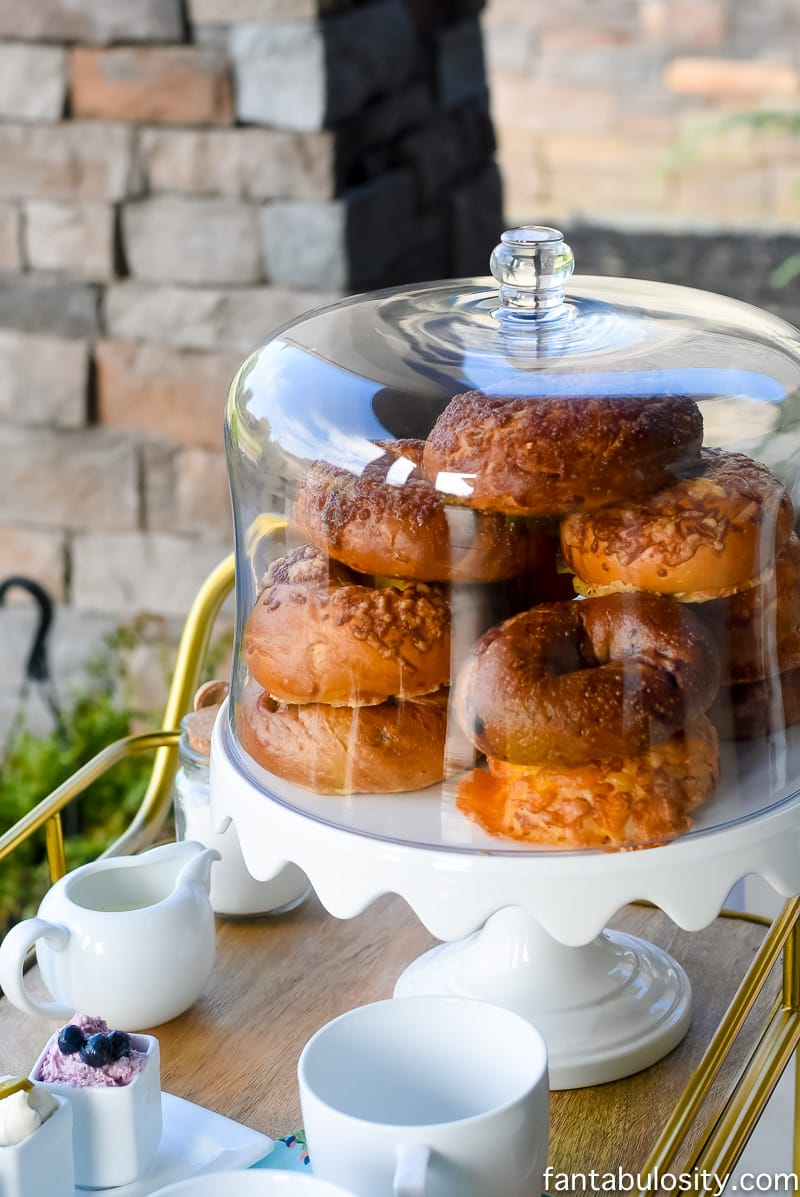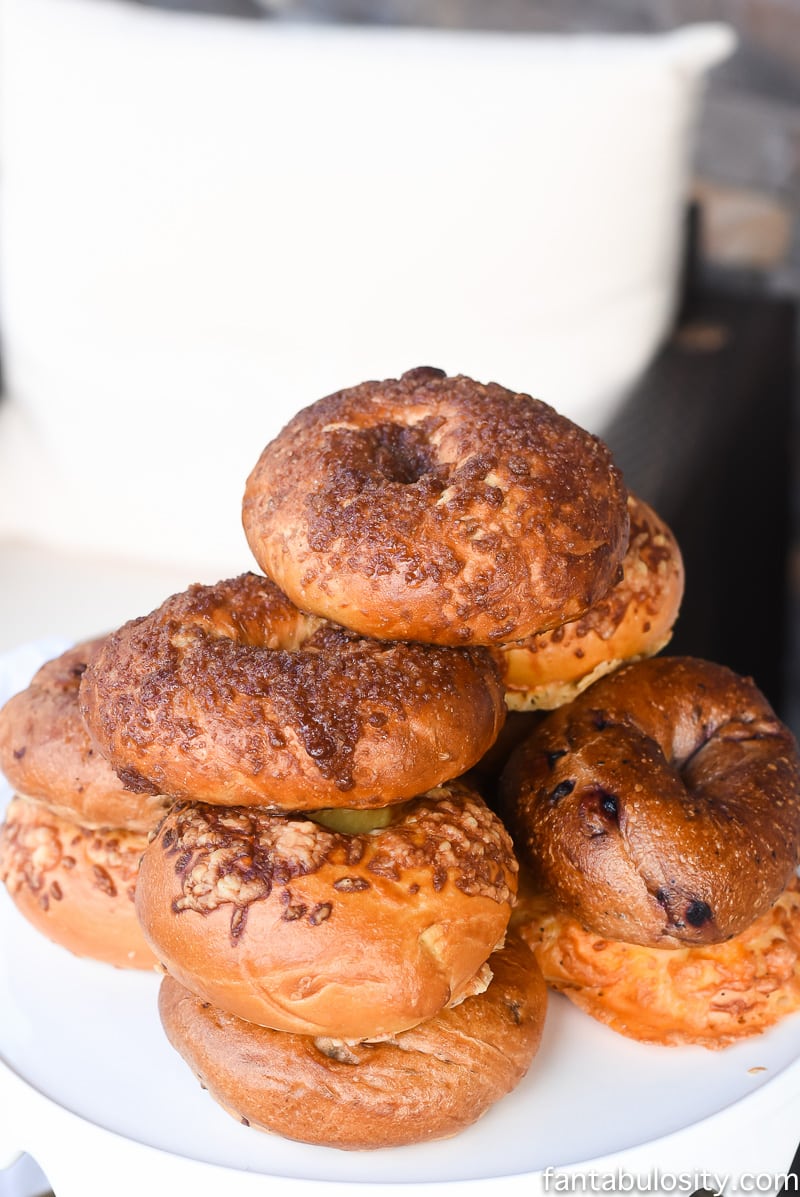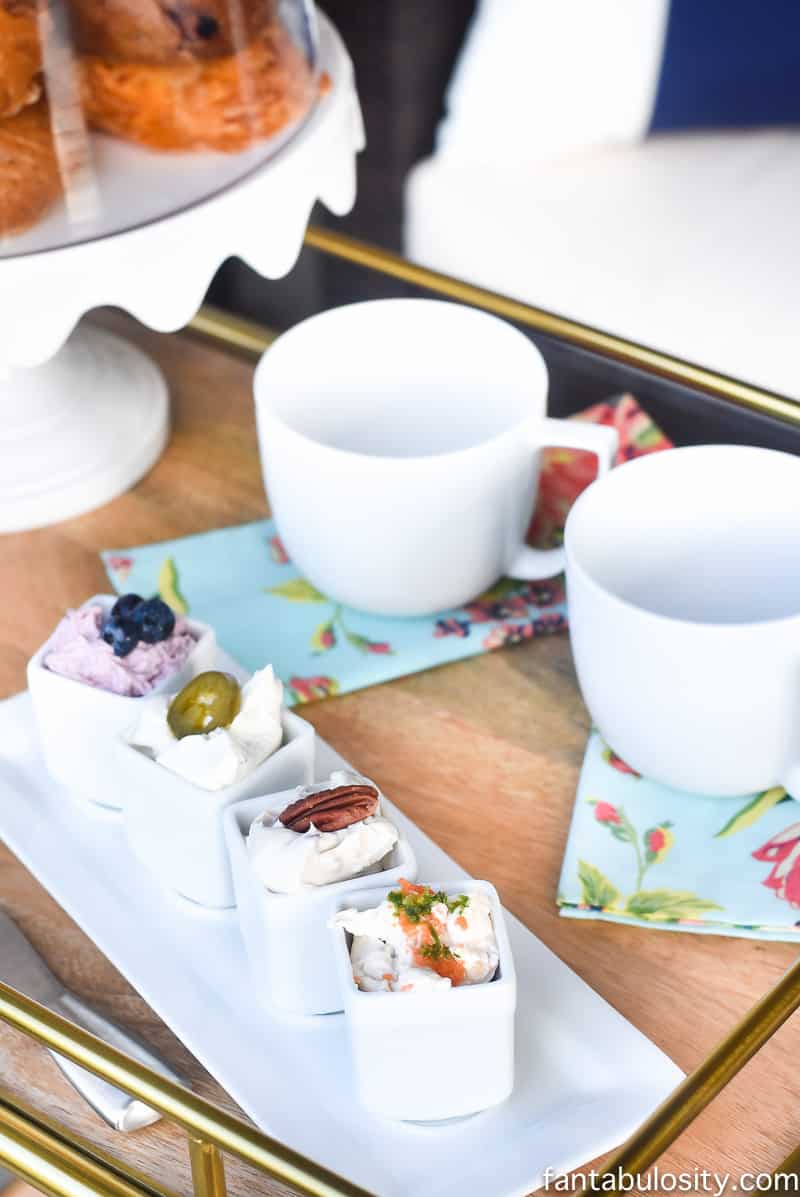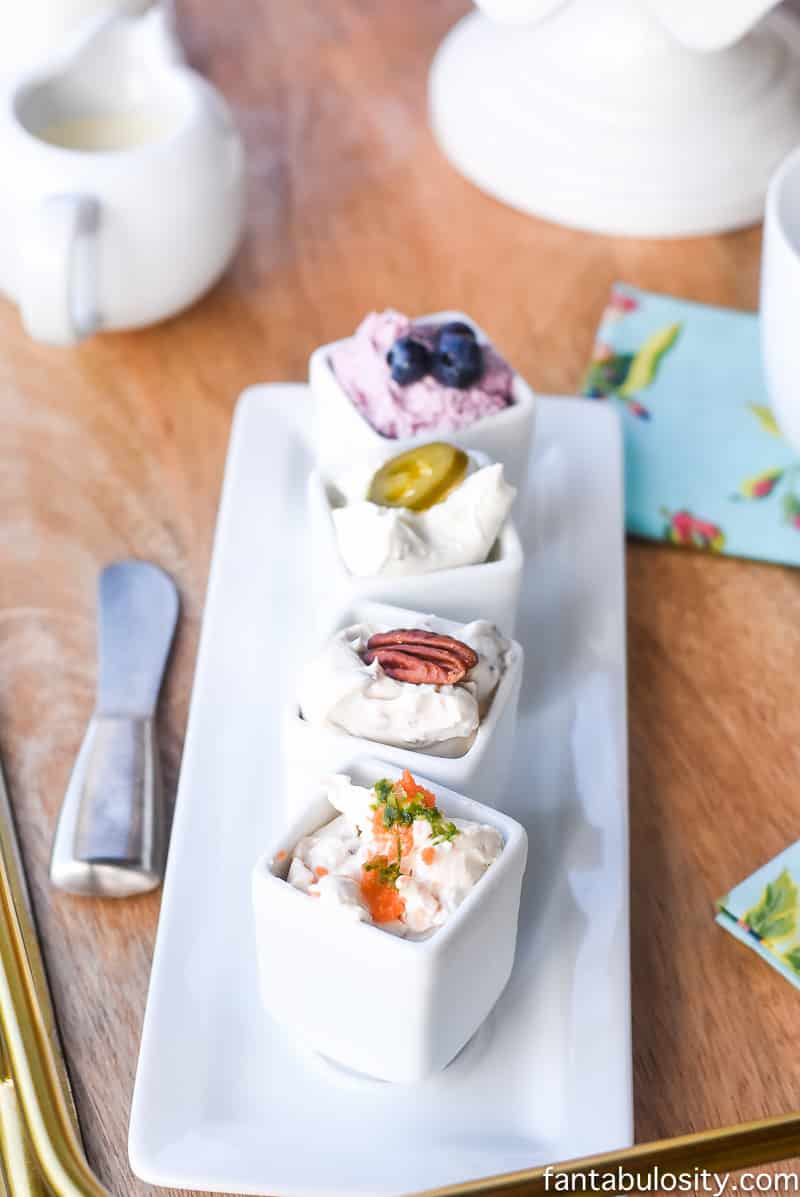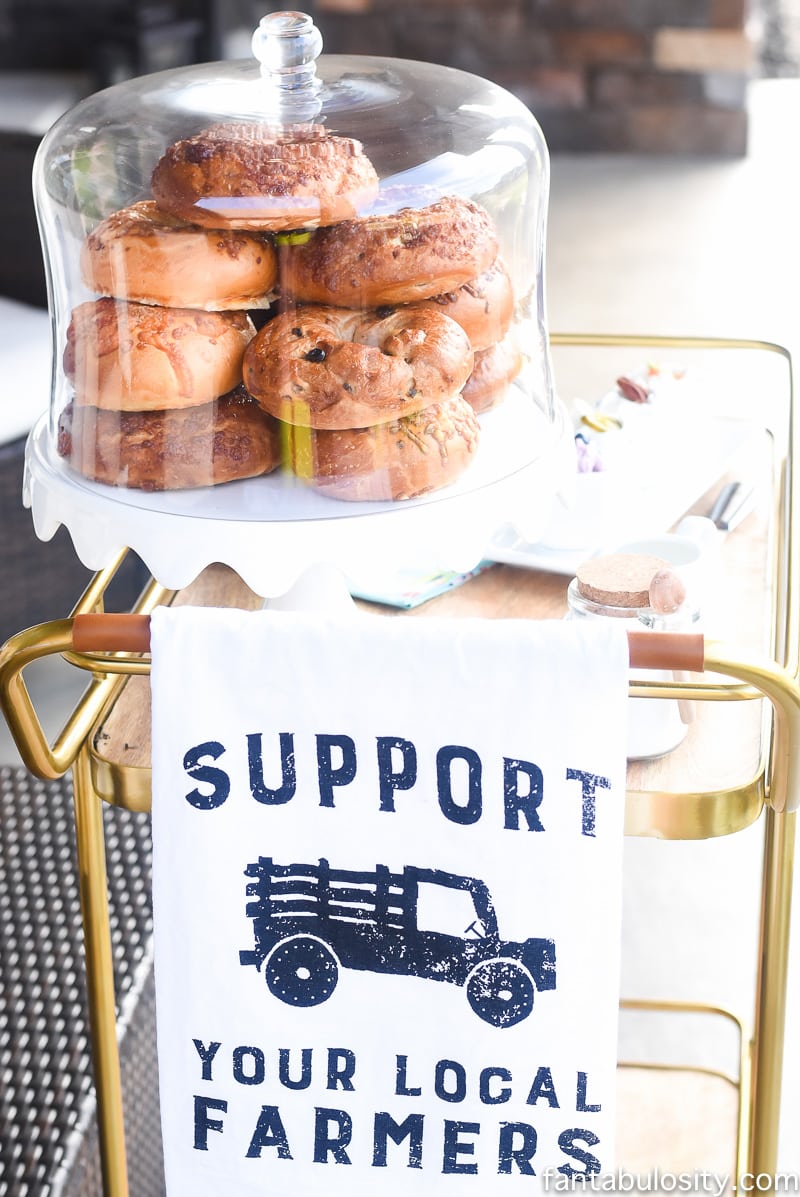 Bagel Bar Cart Ideas:
If you have a cart to use like this one from Target…
…you can load the top with the cutesy items, and then fill the bottom with a toaster, Keurig, and extra plates and napkins.
You can load the top with an assortment of flavored and plain bagels. Cinnamon raisin, asiago, bacon/egg/cheese, french toast, and blueberry were the flavor selections this go-round!
Providing a choice of different cream cheeses and flavored butters was also super fun to experiment with. Garden vegetable on an asiago bagel was divine, and honey/pecan on the french toast bagel was quite tasty.
Bagel Bar Cart Accessories
Throw in a few cute & fun accessories and you have yourself an adorable little bagel bar cart.
• Cake Stand (Buy HERE)
• Spreaders for cream cheese and butter // Buy HERE!
• Creamer and Sugar Set (these may be the cutest I've ever seen!) //  Buy HERE!
I can't wait to hear how your bagel bar cart turns out! Sadly, I love food so much that I'd even love to hear what flavor of bagels and cream cheese/butters you choose!
Free Party Planning Checklist
If you love entertaining, you may LOVE to see the parties that we've hosted HERE! Then don't forget to download your free party planning checklist when you subscribe to the weekly Fantabulosity newsletter. (Fancy for, "a short email of photos that I send out, to catch you up on what you missed during the week at Fantabulosity!")