Chocolate Fountain Bar Ideas: A Modern, Rustic, Pink Party Display – A dessert bar that's easy to style with pre-made desserts and a "help yourself," serving station.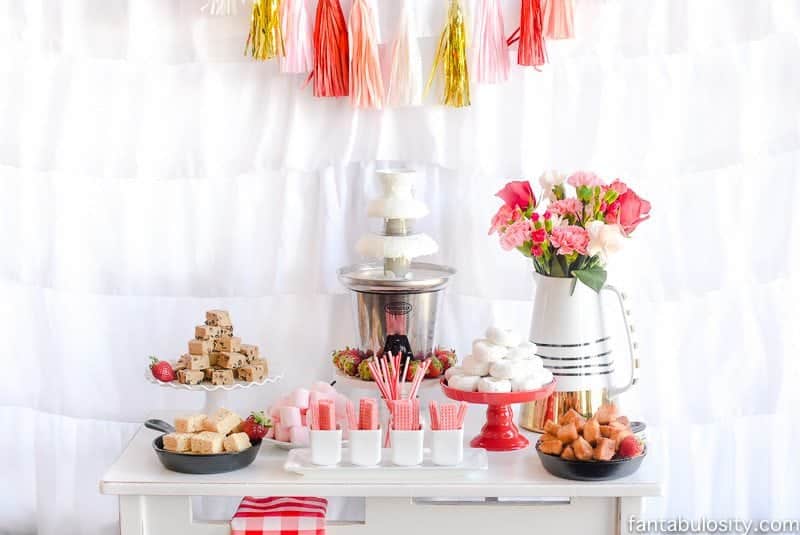 Chocolate Fountain Bar Ideas
Welcome to part TWO of the "Our Love is Sizzlin' and Too Hot to Handle" Dinner Party feature! If you missed part one of the actual dinner party and how we used cast iron skillets EVERYWHERE for dinner that night, then you may want to head over there now and take a look: Cast Iron Dinner Party
But as I mentioned in that blog post, there was just too much of a good thing to include it all in one post, and I wanted the chocolate fountain bar to be featured all on its own because it's one of my favorite food bars and Chocolate shouldn't have to share the spotlight with anyone. Never put chocolate in a corner. (Ok, I'll kill the clichés right this minute.)
Chocolate Fountain:
A chocolate fountain bar wouldn't be one, without a chocolate fountain, eh? I have had a chocolate fountain for years, but it was looking pretty rough after getting lost in one of our umpteenth moves.
So online shopping I went, and came across this GORGEOUS (what I thought) rose gold chocolate fountain. Without hesitation, I ordered it, and couldn't wait to get it in the mail. Sadly, the chocolate fountain arrived about a day before the party, and it wasn't rose gold. It was actually a stainless color (as seen in the photos.) But, I've come to realize that with the stainless color, I'll be able to use it more often with other party themes anyway. So I suppose it's better this way. Besides, it still looked pretty cute on this table, don't you think?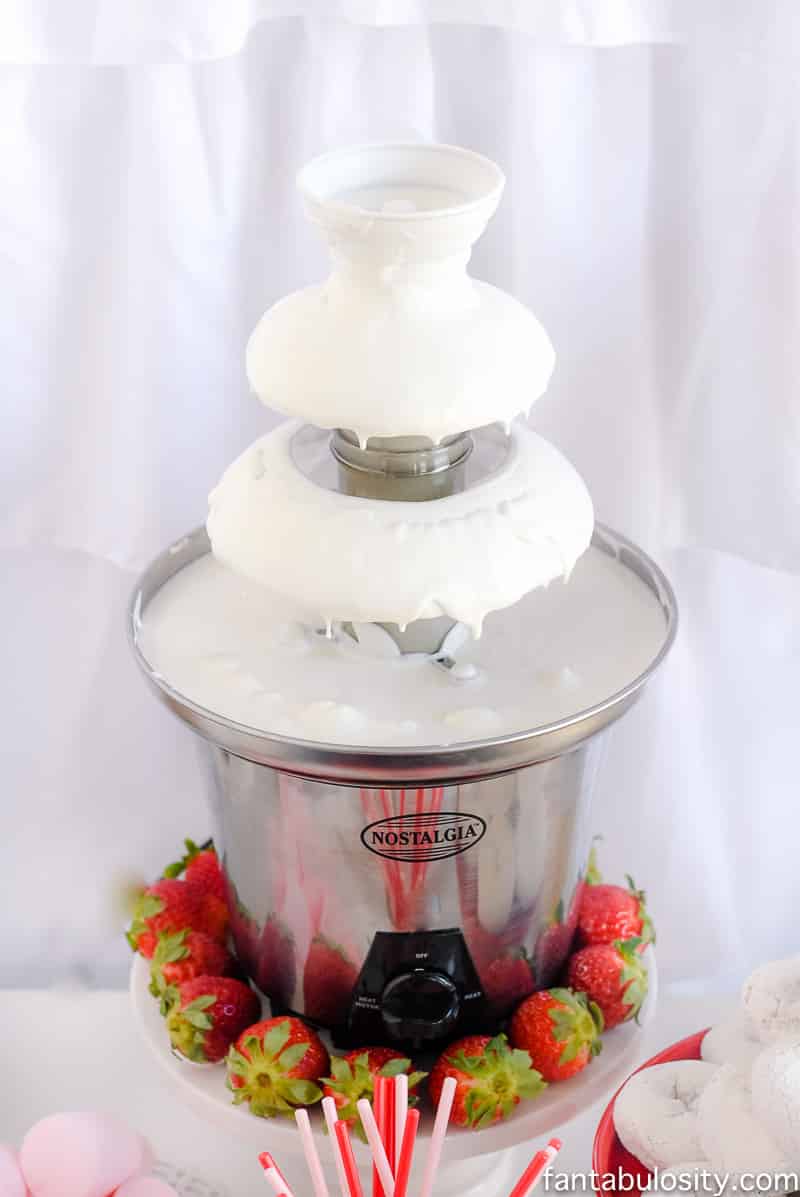 When thinking of a chocolate fountain, milk chocolate is always the default setting my brain lands on. But I knew that the brown color of milk chocolate would stick out like a sore thumb on this bright white and colorful display table. I kicked around the idea of using white chocolate, but wasn't quite sure if they sold "white" fountain chocolate. Well, my Walmart did not. BUT they did have white chocolate melts, and with a little coconut oil, OH-MY-LANTA. Even our guests talked about how good the chocolate was. I made sure to tell them that with the addition of coconut oil, it was a healthy dessert. 😉
I turned the fountain off for the photos, so I wouldn't capture such blurry photos… if you're wondering why the chocolate looks as hard as a rock! Ha!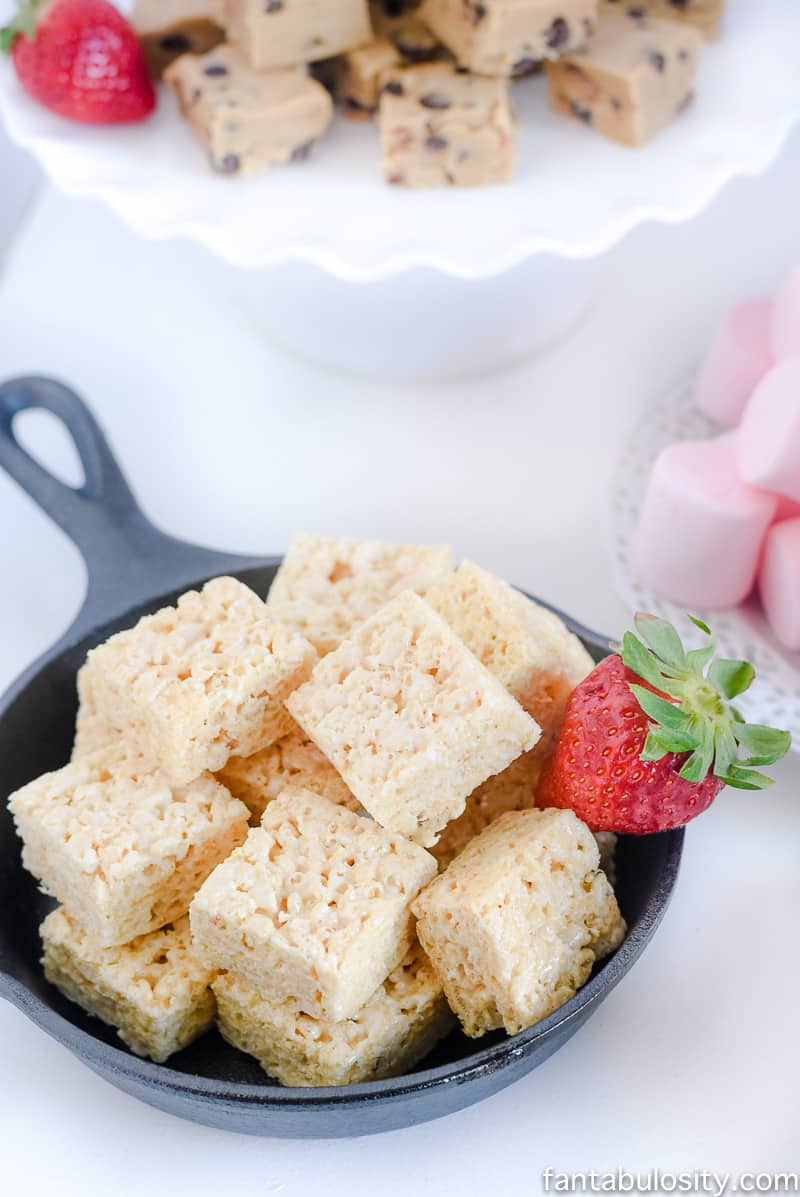 Rice Krispies Treats:
I'm a sucker for premade everything. (Well, almost everything. I still prefer my homemade guac over store bought.) I grabbed the store bought rice krispies treats (the miniature sizes were out for the Valentine's Day season, and those were perfect), and placed them in a miniature cast iron skillet… to carry over the theme from the cast iron place settings that we had.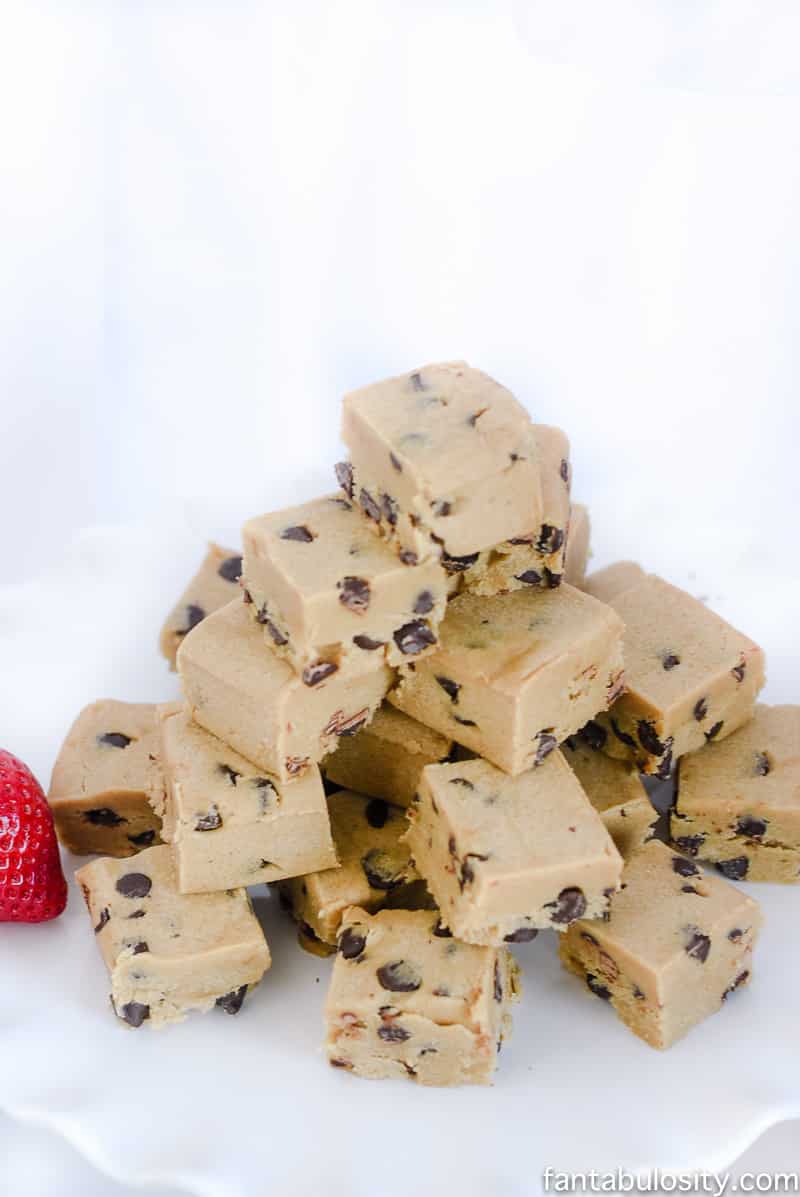 Cookie Dough Bites:
Yes, that is cookie dough. Oh… and store bought cookie dough at that. I bought the package that had them cut up in little squares already, and this made my life a lot easier come party styling time.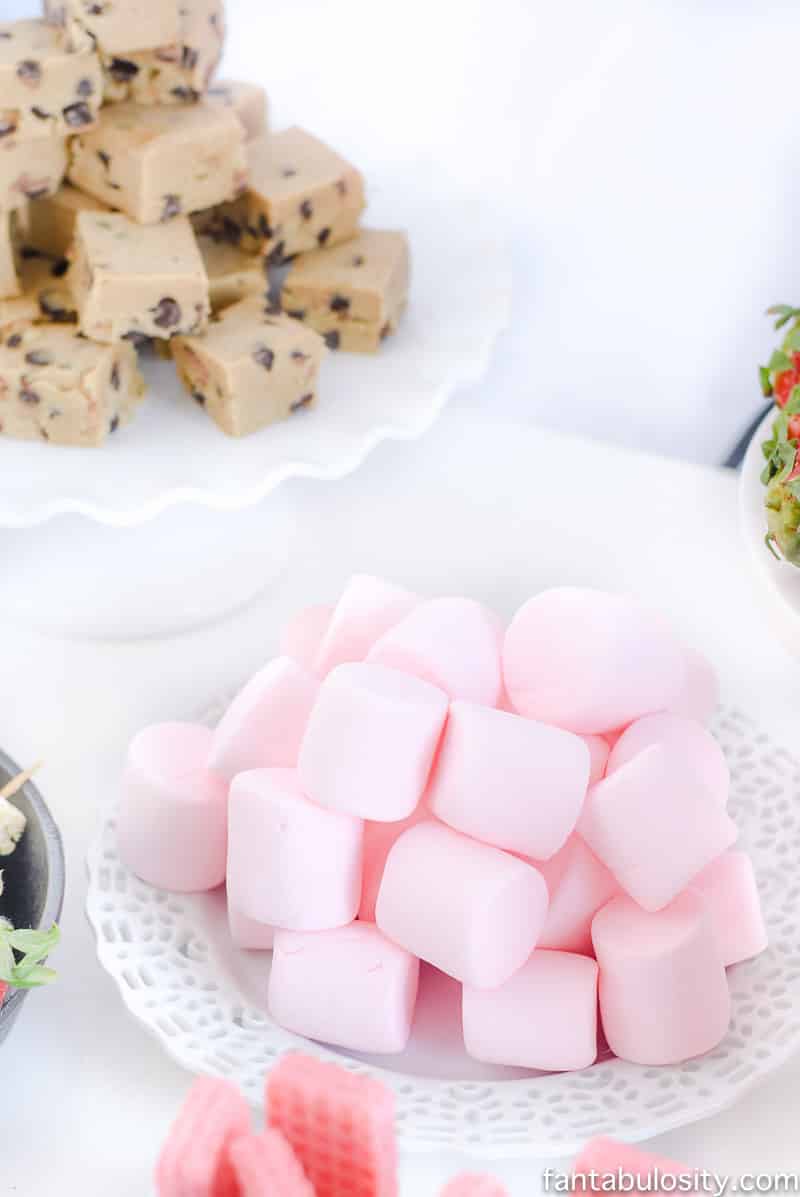 Marshmallows:
Do they always have pink marshmallows? Well they did the day I visited Walmart, but I'm not sure if that's just because it was close to Valentine's Day or not. But I do know that they looked gorgeous on this dessert table, with about 50 shades of pink.
Wafer Cookies:
I love these little things. Perhaps it's because of the nostalgia factor that my grandma always having these on hand when I was little. But I did a lot of damage to these little treats, and even had to refill the dish a couple of times before the party even started. #truth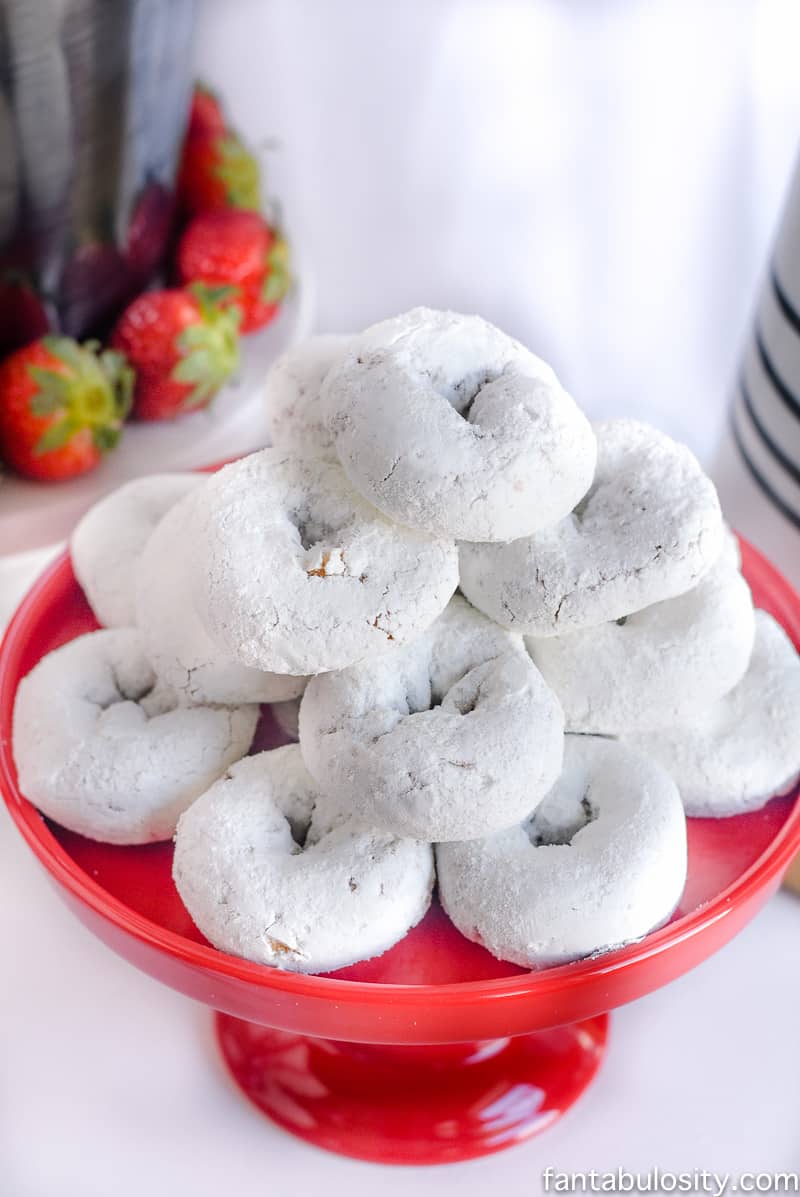 Donuts:
I can't help it. I have to have donuts on every single dessert bar that I create. Look at my nautical birthday party and the Baking Party that I styled. I.Can't.Help.IT!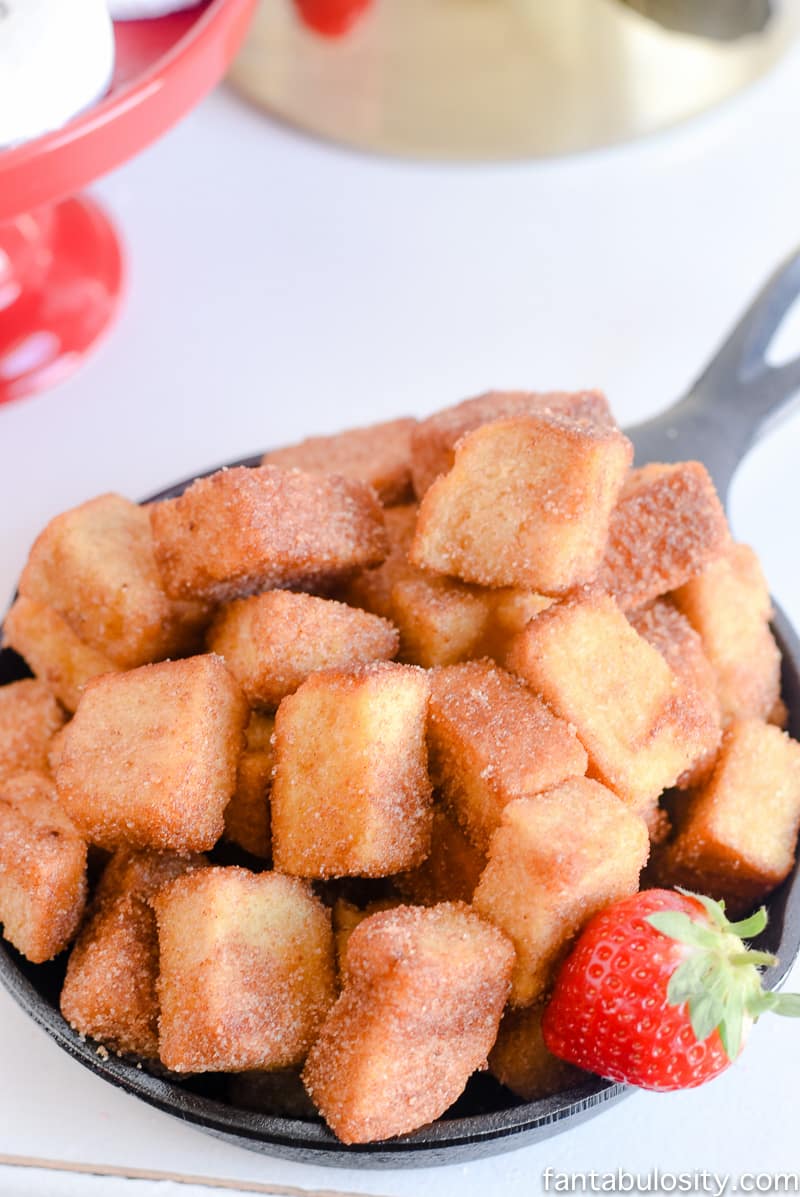 French Toast Bites:
I'm not going to lie. The french toast bites were accidental. I had originally wanted small Belgium waffles, cut in triangles, but couldn't find any that were pre-made/frozen. Heck with spending what little time I had that day, whippin' up a batch of fancy waffles. So the French toast bites had to do…. and I'm totally ok with that. They were incredible for soaking up some of the white chocolate.
Chocolate Fountain Skewers:
Instead of using regular brown skewers, (which would have been just fine), I had these perfectly matched cake pop sticks from a previous party, and they there were the replacement.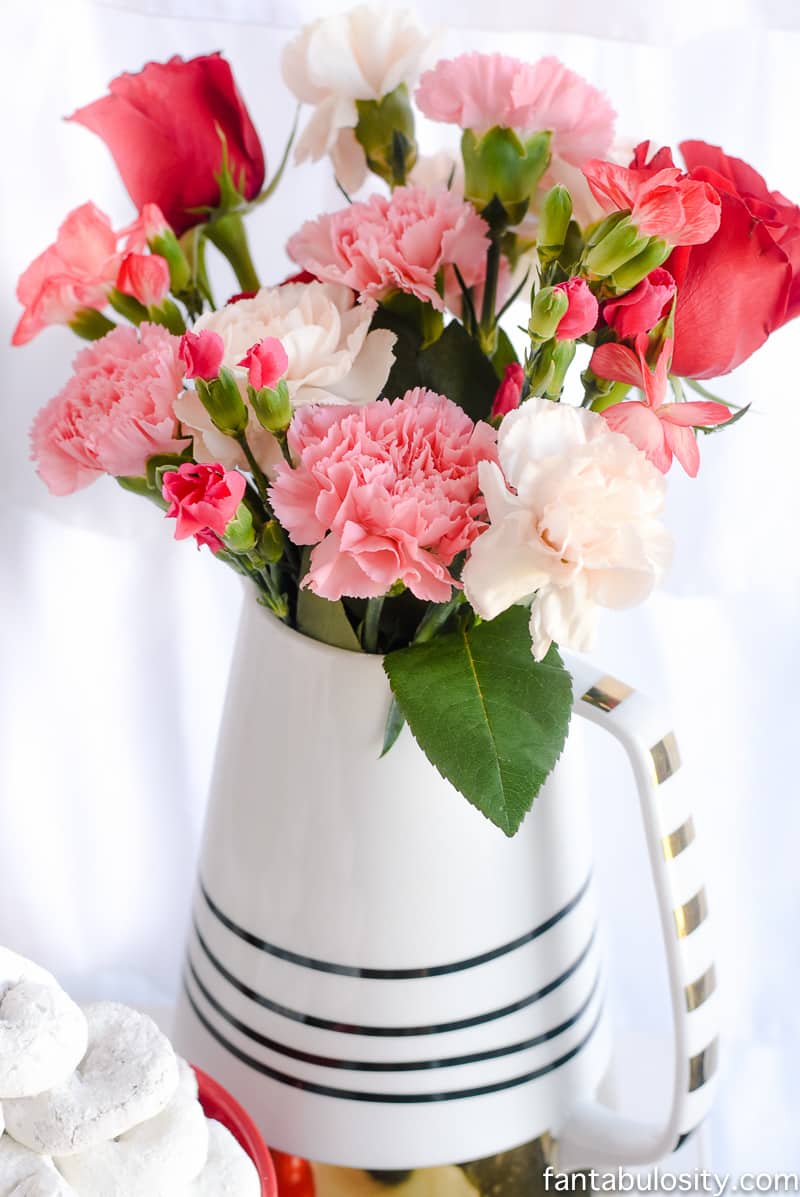 Fresh Flowers:
Although I used fake flowers for the centerpieces on the tablescape of the dinner party, I had to get my fill of fresh, even if it was just a small pitcher full for the dessert table. I'm a sucker for real flowers. (But I'm also a sucker of saving money, and being able to reuse flowers for the future.)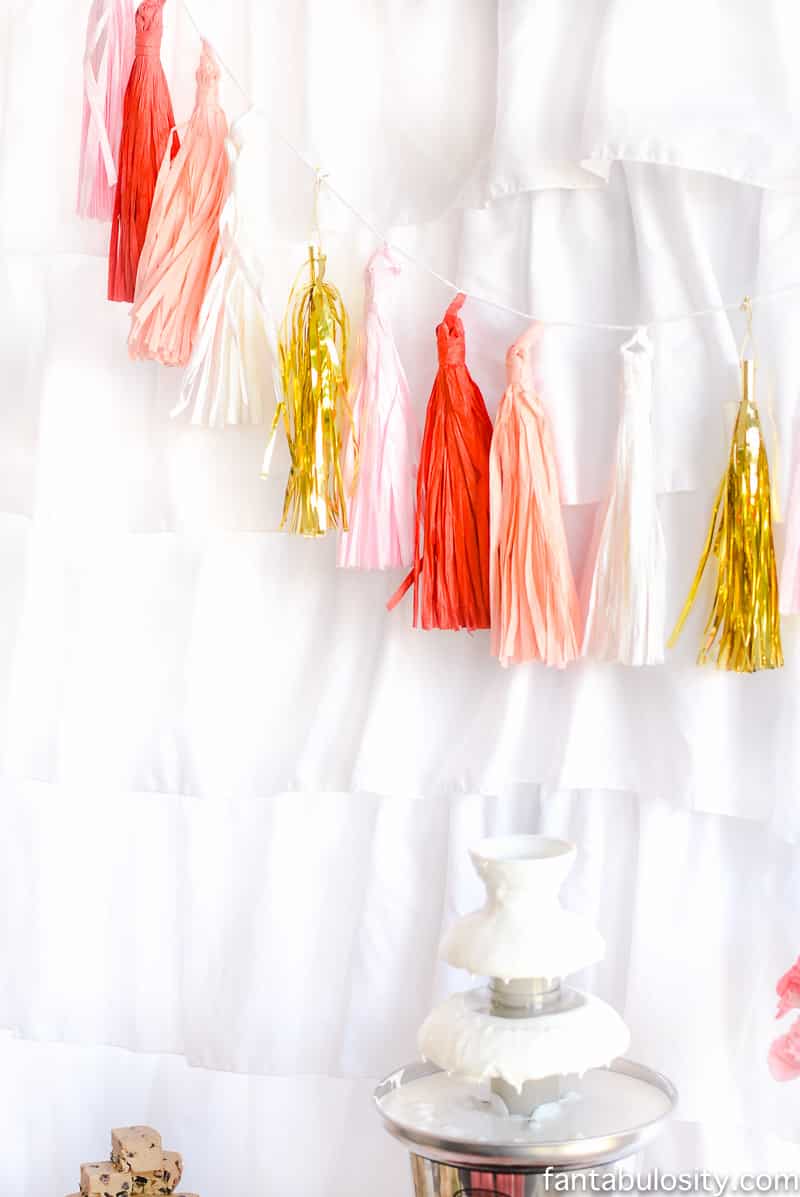 Tassel Banner & Backdrop:
If you saw the Chocolate Bar Party that I designed for Godiva, then this backdrop may look a bit familiar. With the addition of the tassel banner that I found at Target about a year ago, the two together made me all warm and fuzzy inside.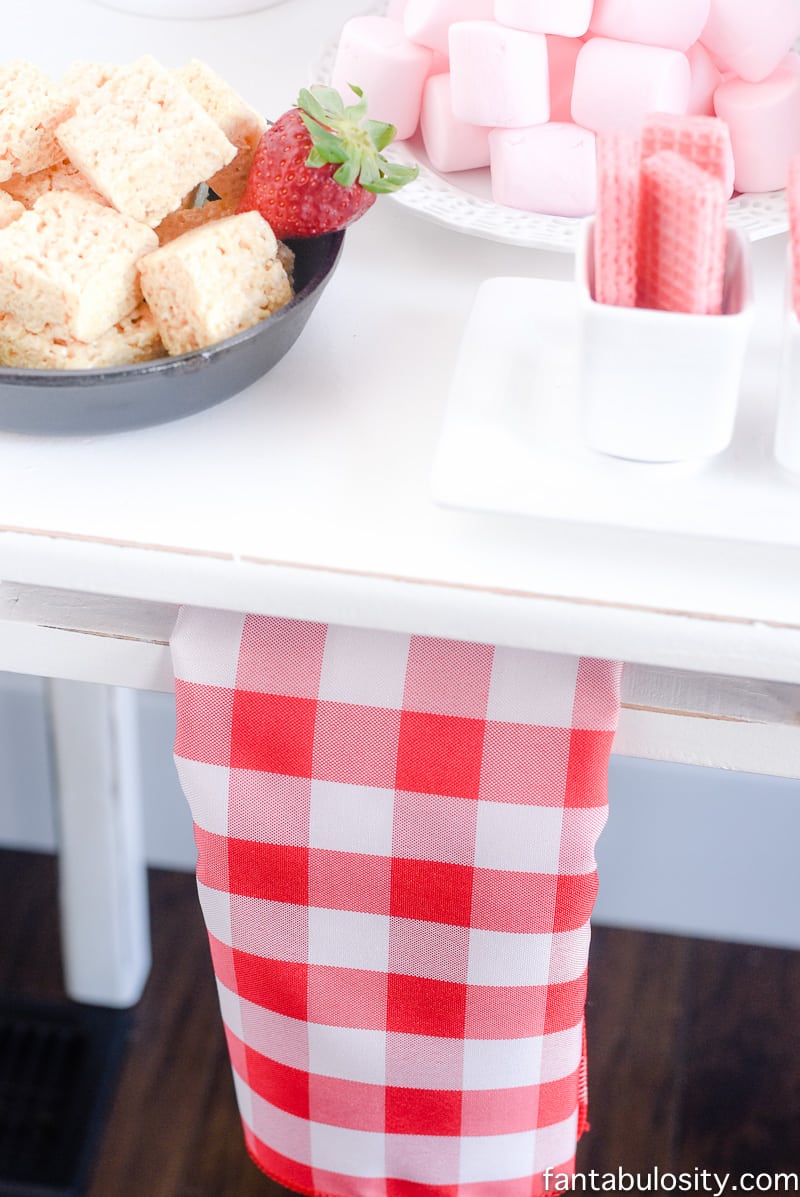 Bring it on Over:
Like with the mini cast iron skillets, I wanted to carry over the theme from the dinner table, to the dessert table. So with that, I carried over one of the cloth napkins that we used for dinner, and used it as an accent piece to decorate with on the chocolate fountain bar.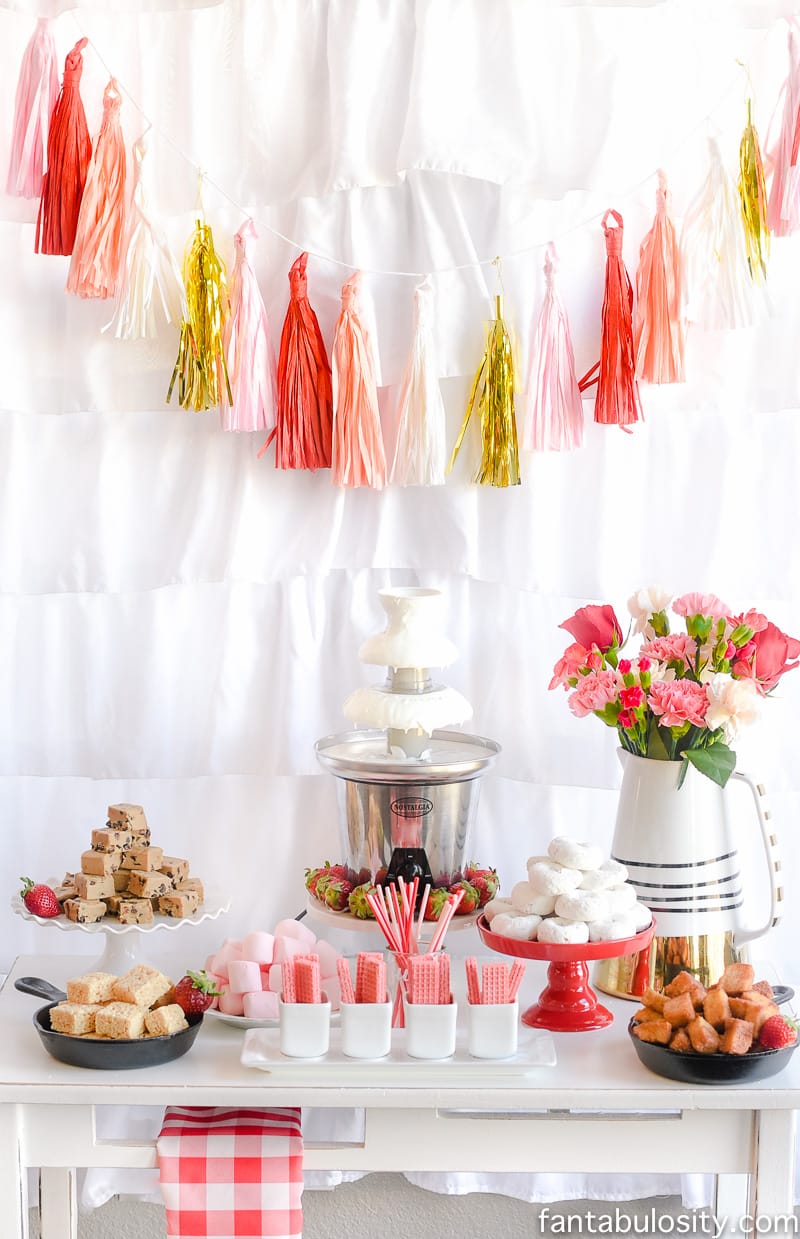 Is it wrong that I left as much of this chocolate fountain bar up, that I could? A midnight snack, and a few wafers the next morning for breakfast, made this sweets-lovin' gal very, very happy.
Thank you so much for coming by, and if you're a party lover yourself, take a stroll through all of the parties that we've designed, starting with the most recent first: Fantabulosity Parties