Salad recipes are our FAVORITE around here, so this roundup of cold pasta salad recipes fits right in! 
Whether you need cold pasta salad recipes for a potluck, spring dinner ideas, for a fun picnic food idea, or just looking for a side dish that doesn't require turning on the oven, here are some of the BEST pasta salad recipes to choose from!
"Pin" your favorites to your favorite board on Pinterest so you have them when you need them!
Post originally published in January 2019, updated in June 2023.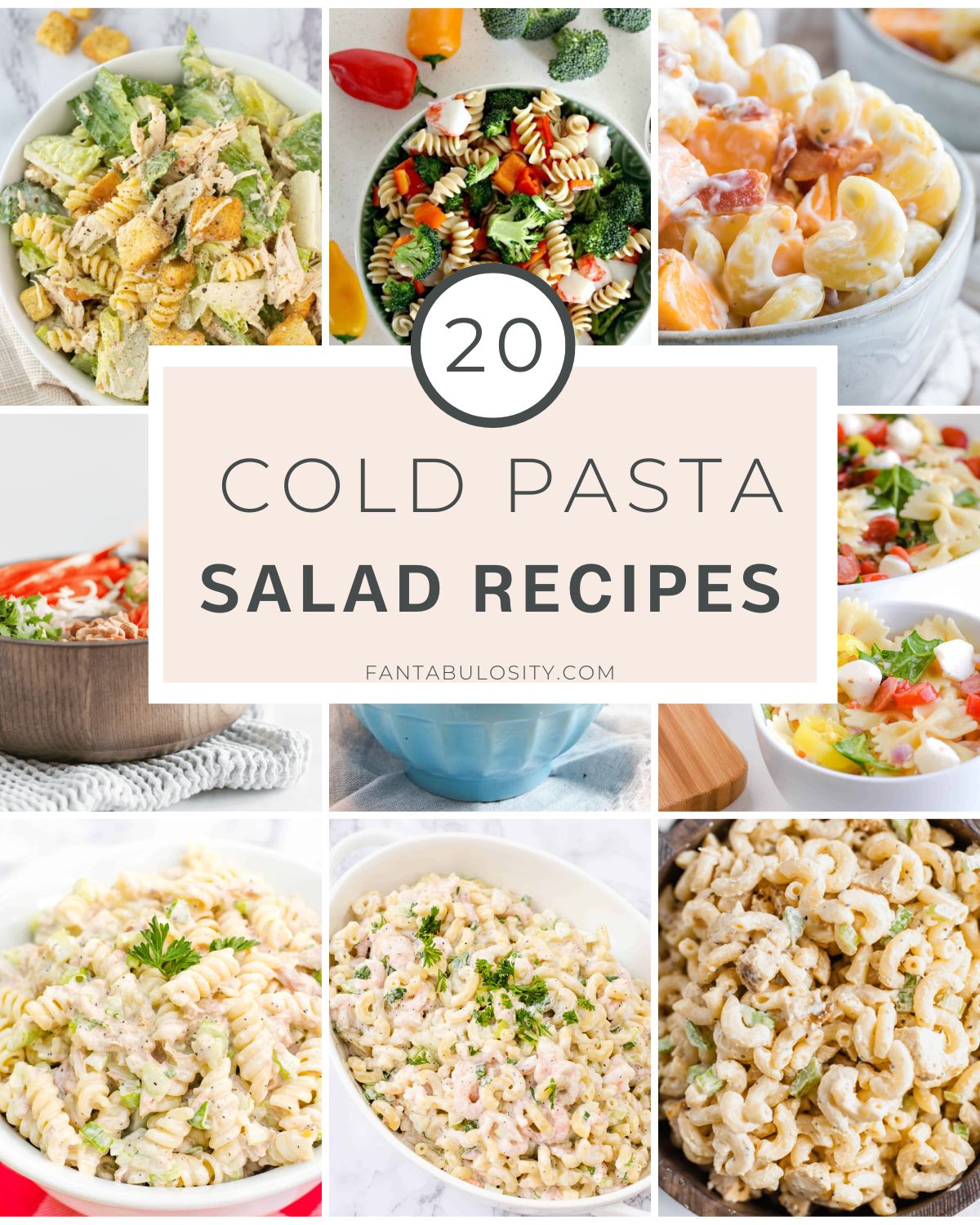 Pasta Salad Recipes
During the warmer months, the last thing you want to do is turn on your oven to make lunch or dinner.
With these cold pasta salad recipes, use a little heat once, and enjoy it for days without turning on the oven!
Here you'll find some that make the perfect dinner or even a side dish to bring to a party!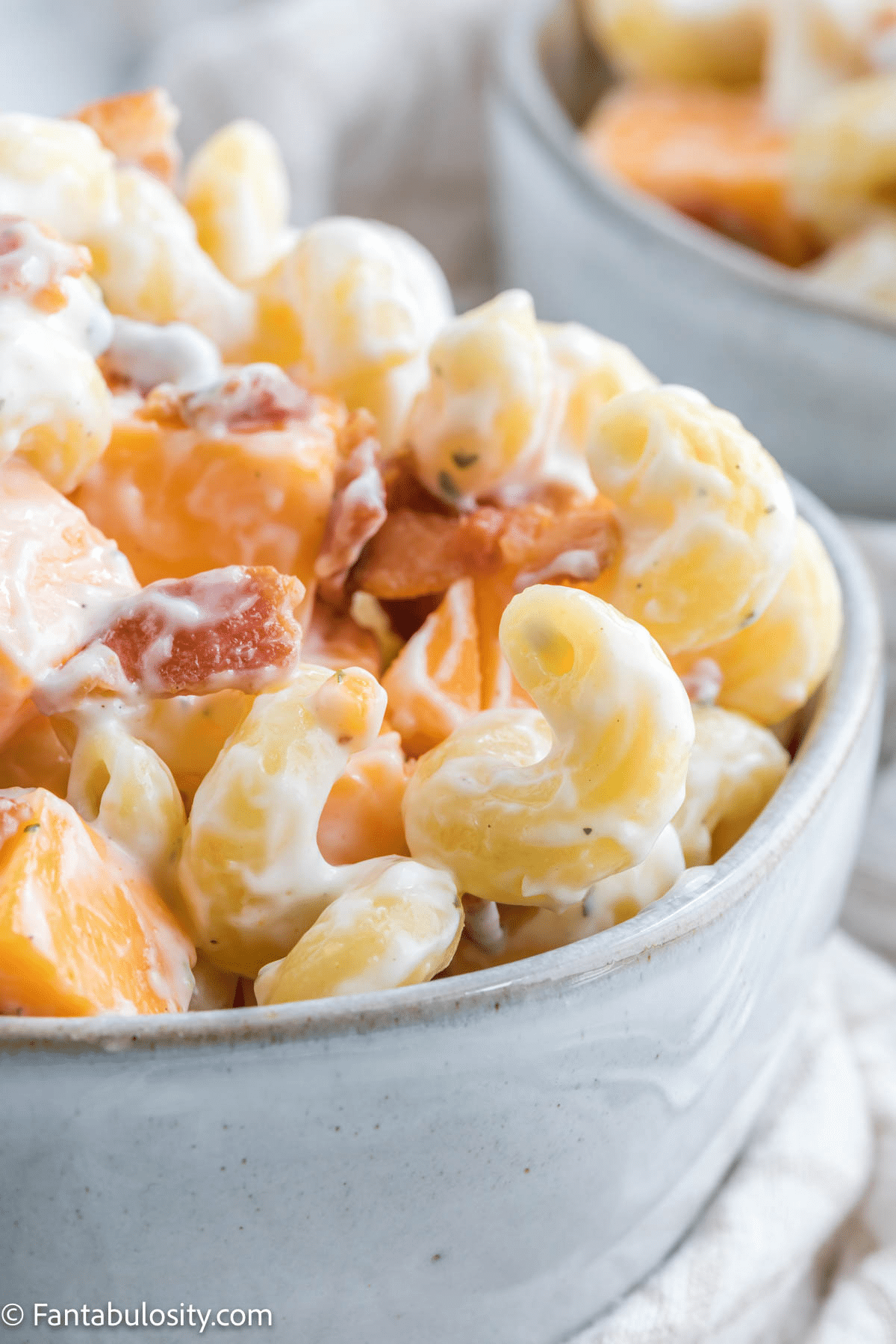 This 6 ingredient bacon ranch pasta salad is so simple and delicious. Perfect for potlucks, barbecues or a weeknight side dish.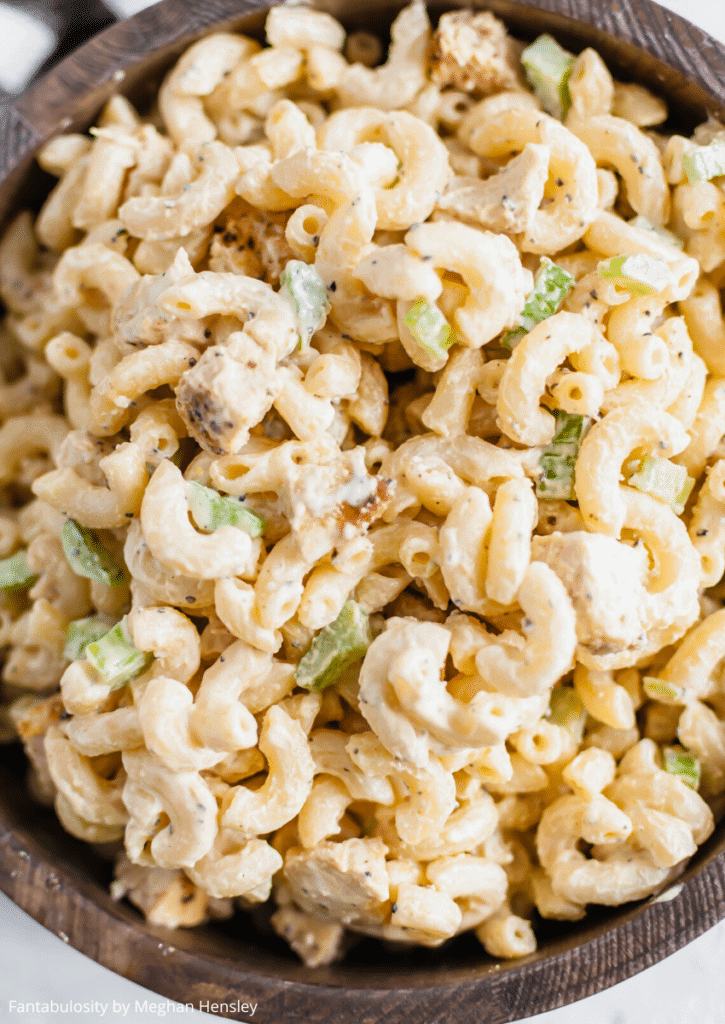 An easy recipe using pasta, mayo, mustard, seasoned salt, pepper, celery, onion, and chicken to create a side dish favorite!
It may sound odd to put pasta in a lettuce salad but talk about DELICIOUS! You will have a hard time going back to a regular Caesar salad after this one!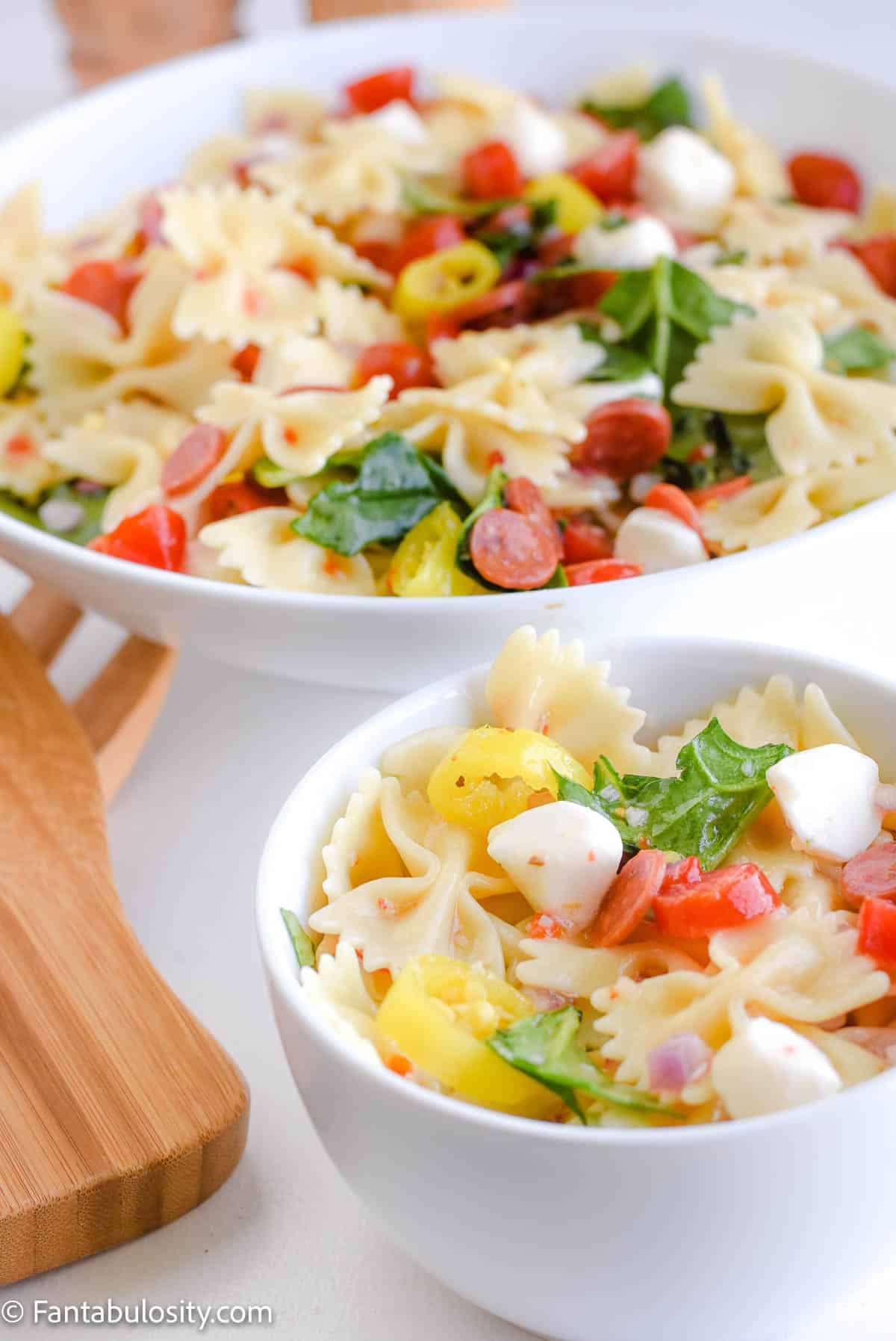 This super easy recipe is made using any type of pasta you prefer, a few other simple ingredients, and Zesty Italian dressing!
The flavors in this shrimp macaroni salad are absolutely amazing and it only uses simple ingredients that you may even already have on hand!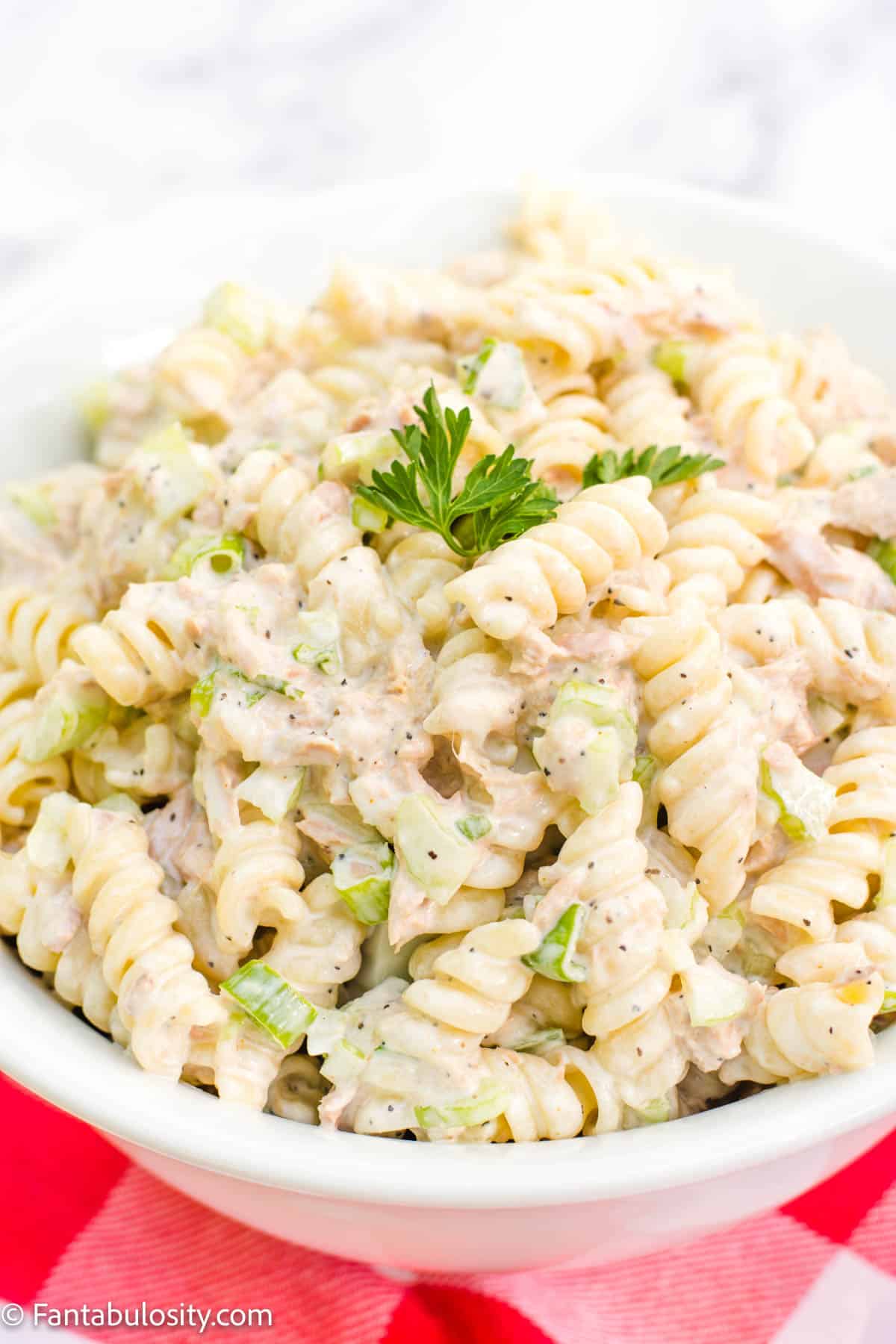 With easy ingredients and most of them being items that you can keep on hand, and even in the pantry… this recipe is a perfect last-minute option!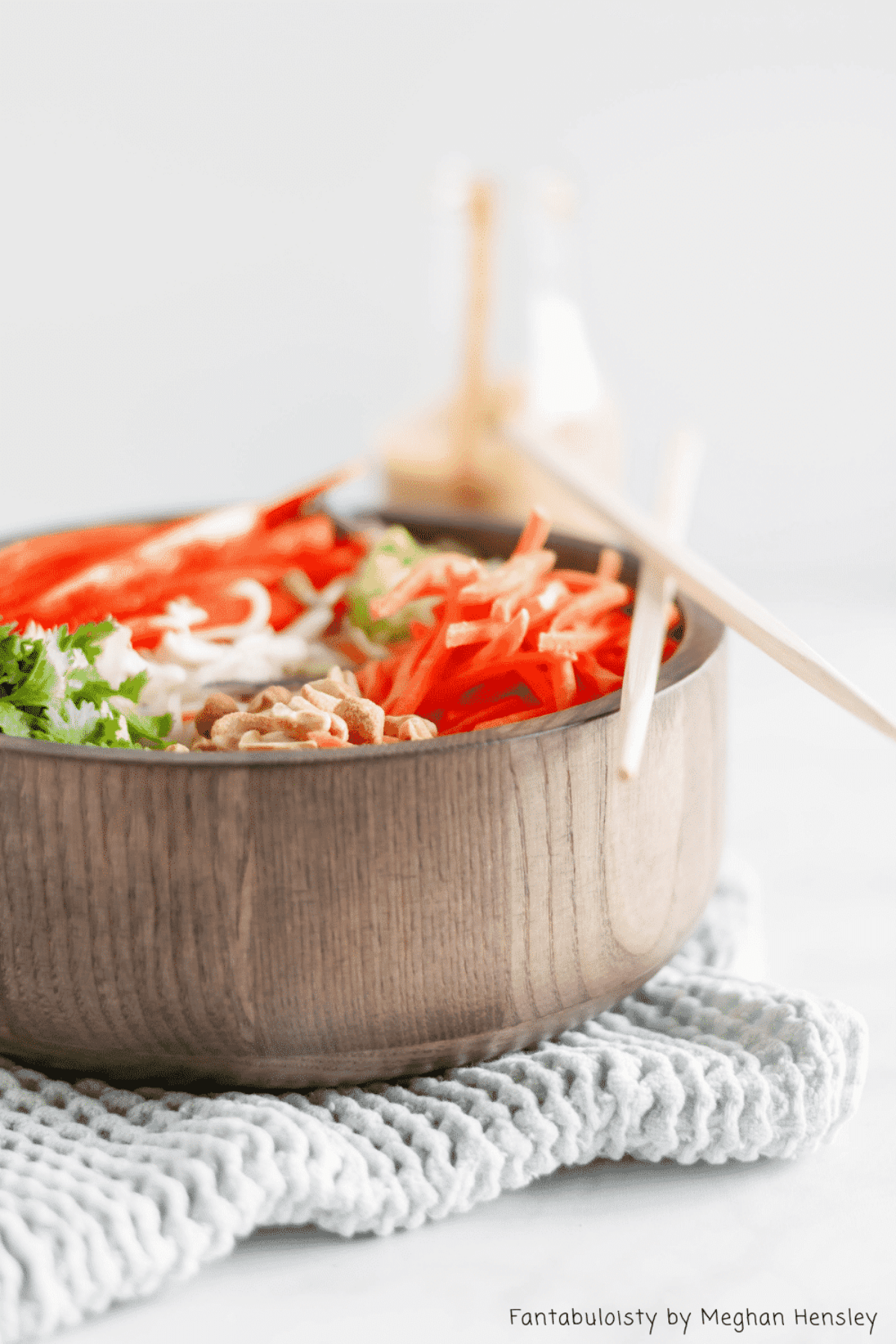 Thai Salad Recipe with Noodles and Cabbage
Thai Salad Recipe with Noodles and Cabbage is the perfect way to enjoy all those Thai flavors. Super simple to make and packed full of flavor and texture.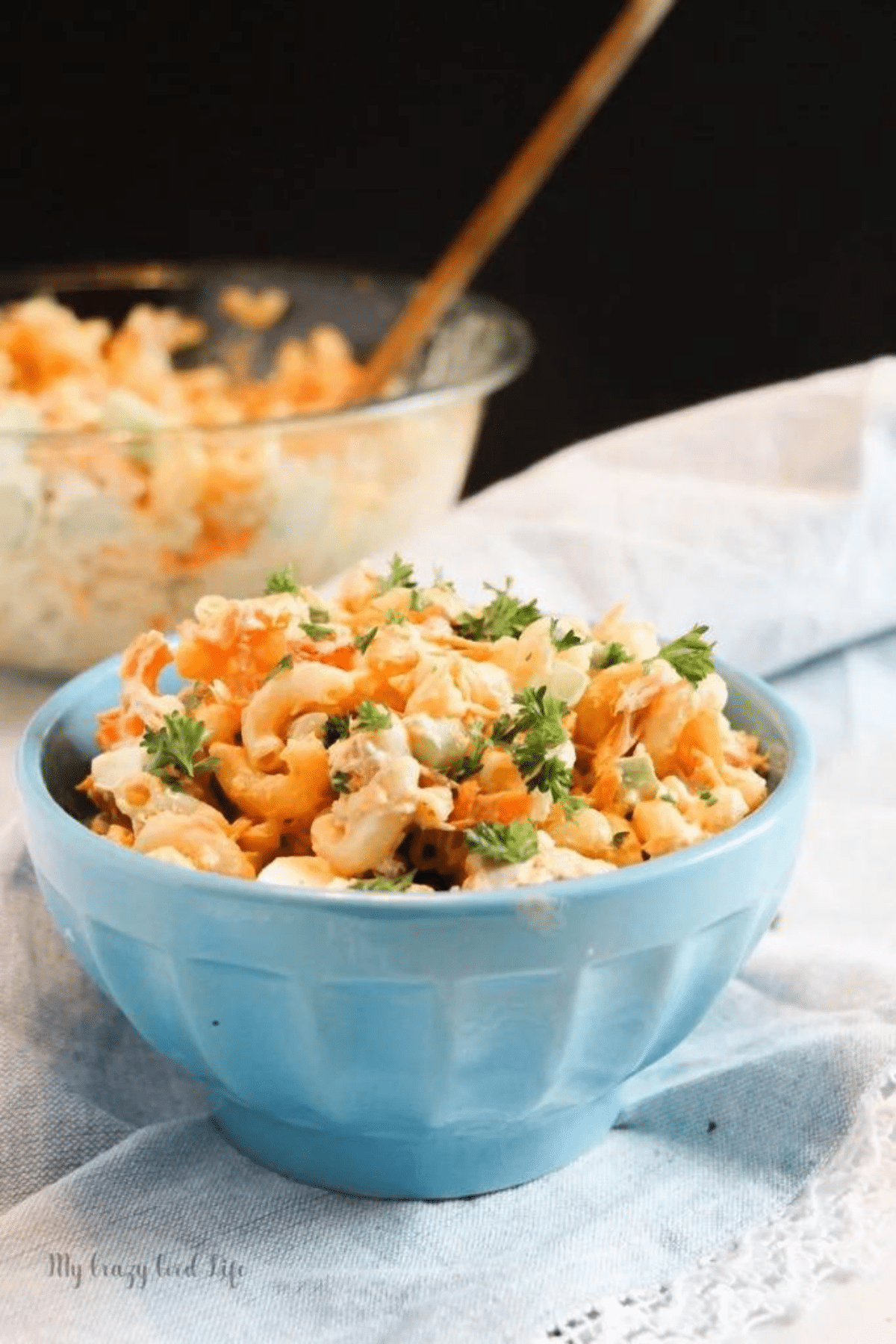 This BBQ Pasta Salad with Tuna from My Crazy Good Life is way more exciting than your traditional pasta salad recipe, but with all the flavors of a backyard barbecue.
With this Creamy Summer Pasta Salad from Fun Food Frolic, you can enjoy all the flavors of summer in one simple meal.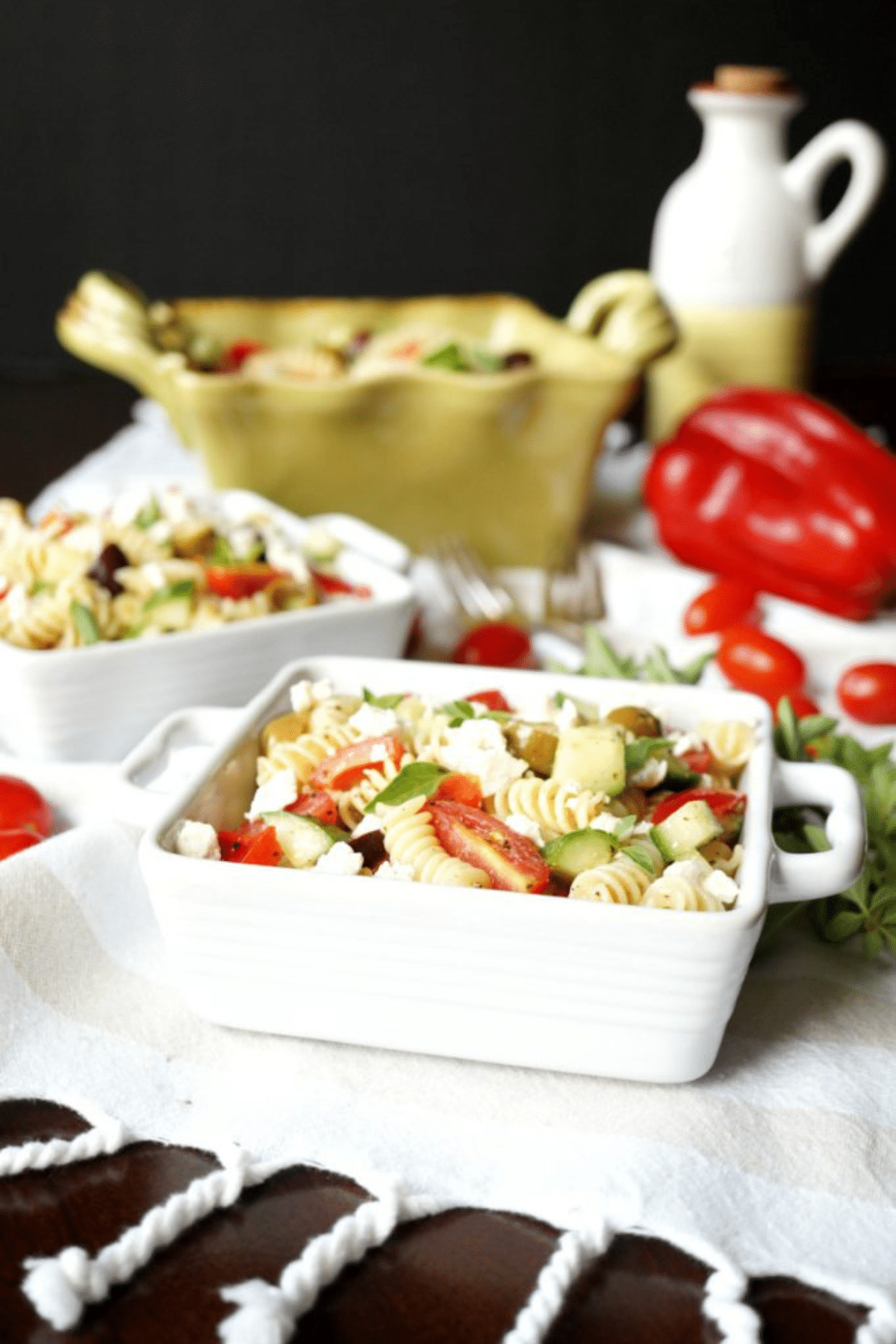 This Greek Pasta Salad from The Baking Fairy requires minimal cooking time, so you can have dinner on the table in minutes!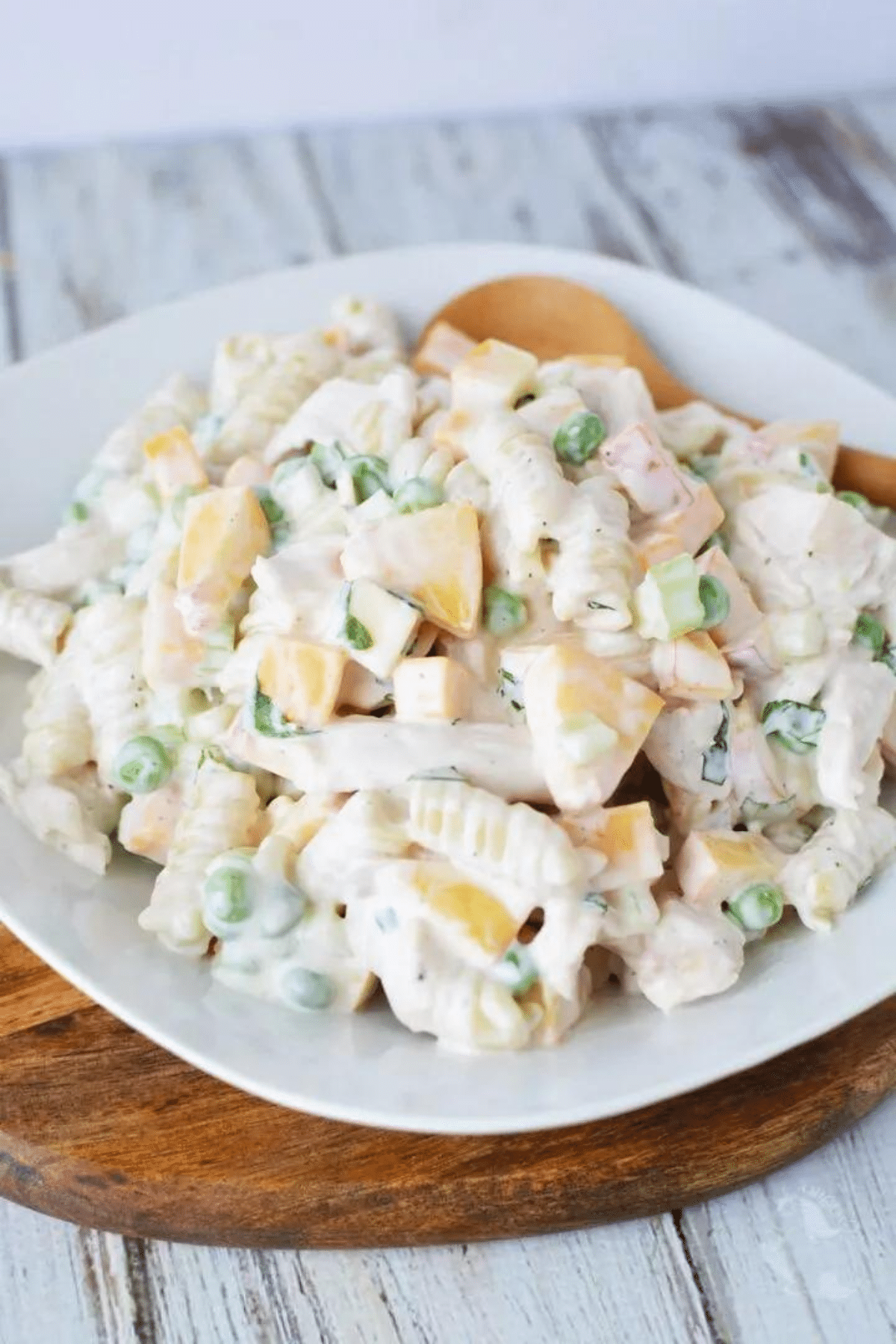 This unique Chicken and Peach Pasta Salad from A Magical Mess is bursting with flavor and is the perfect dish to change things up without heating up your home.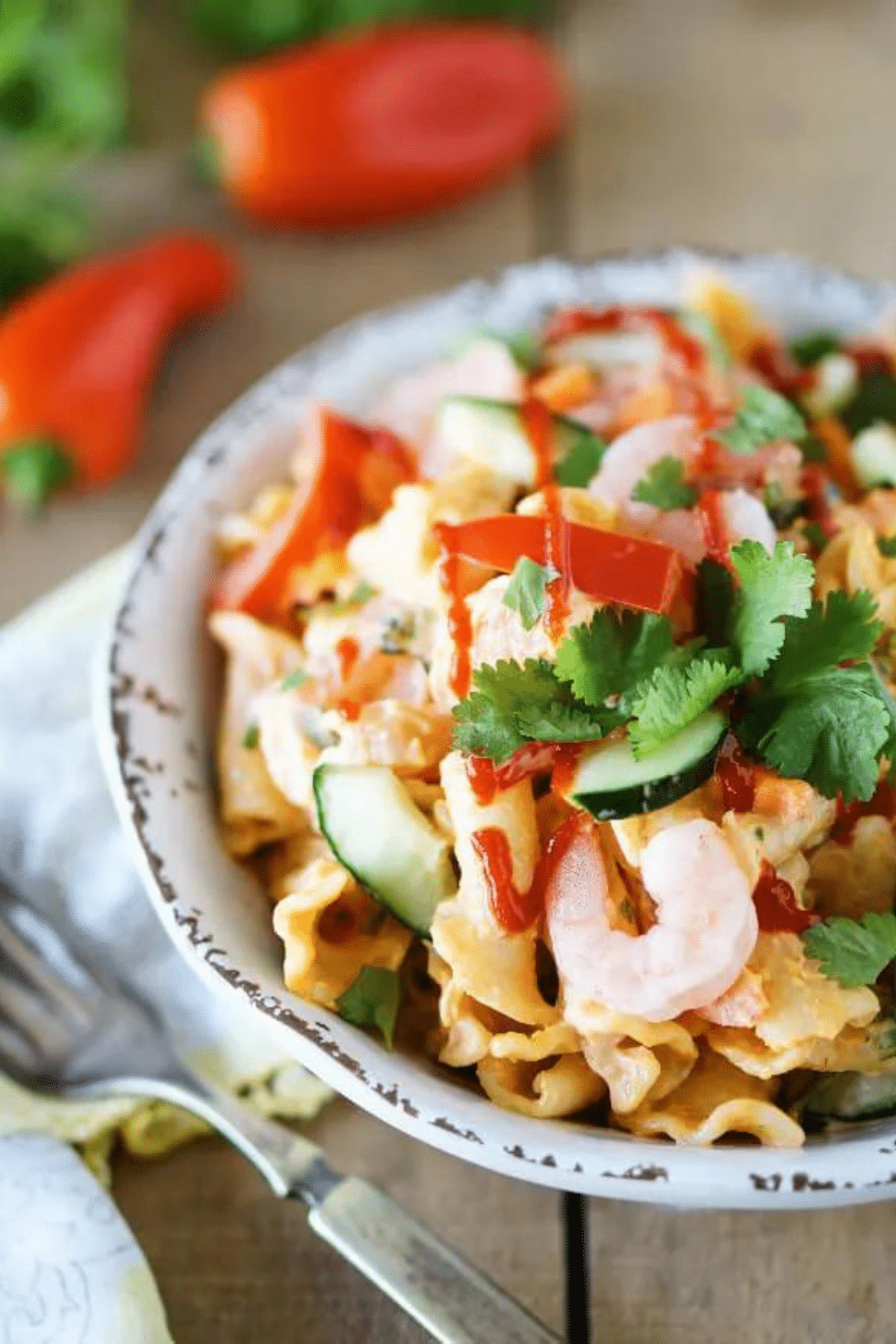 This Sriracha Shrimp Pasta Salad from Accidental Happy Baker is so easy to make ahead and is both spicy and fresh!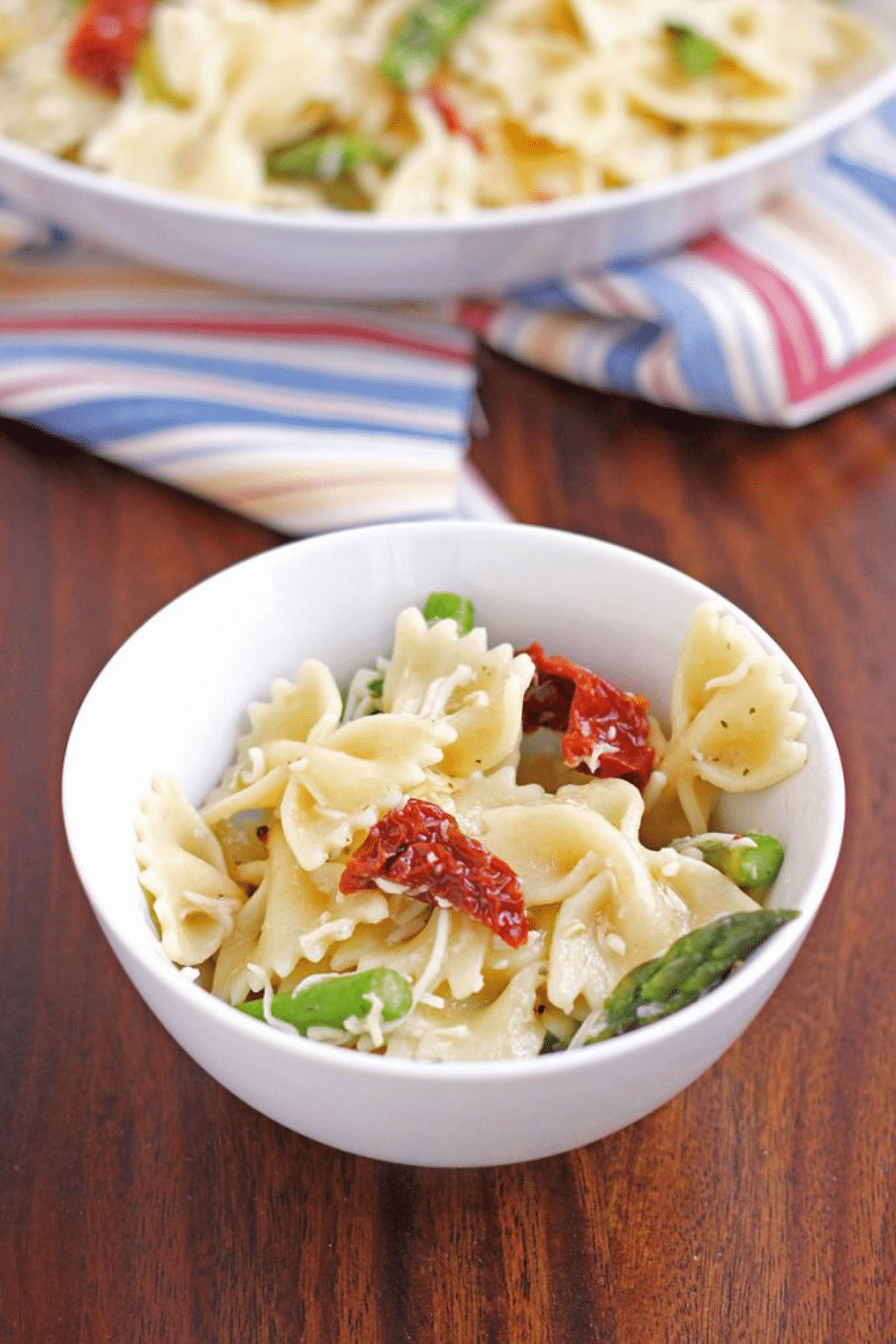 This quick and easy Primavera Pasta Salad from It Bakes Me Happy is perfect for busy nights, and a break from the traditional pasta salad recipes.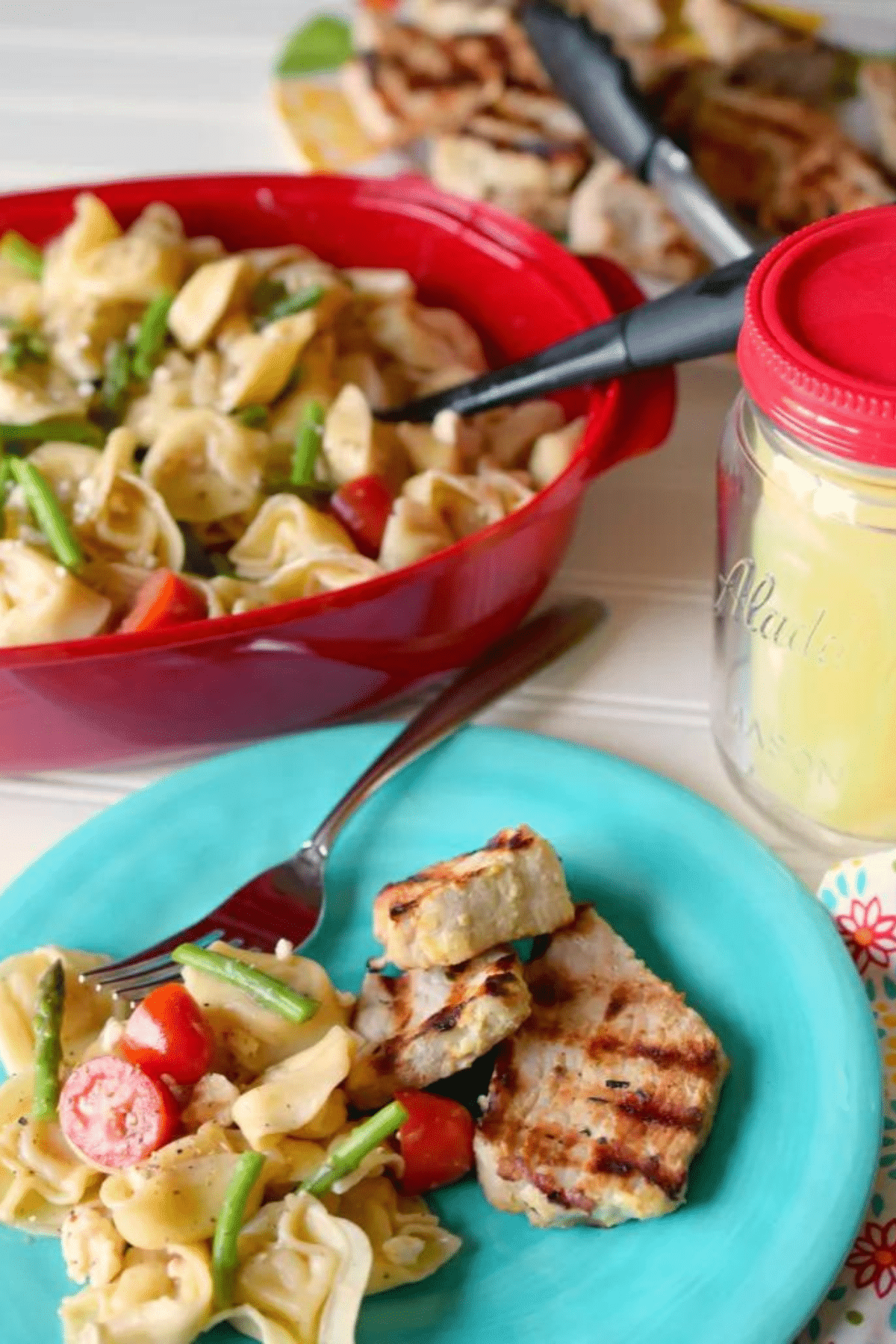 Asparagus Tortellini Pasta Salad
This Asparagus Tortellini Pasta Salad from Who Needs a Cape brings summertime to the table in a unique and veggie filled way!
This quick and easy Broccoli Seafood Pasta Salad from Confessions of an Overworked Mom, is so simple to make and perfect for busy days.
This Tricolor Pasta Salad from Courtney's Sweets is so easy to make and perfect for picnics or barbecues.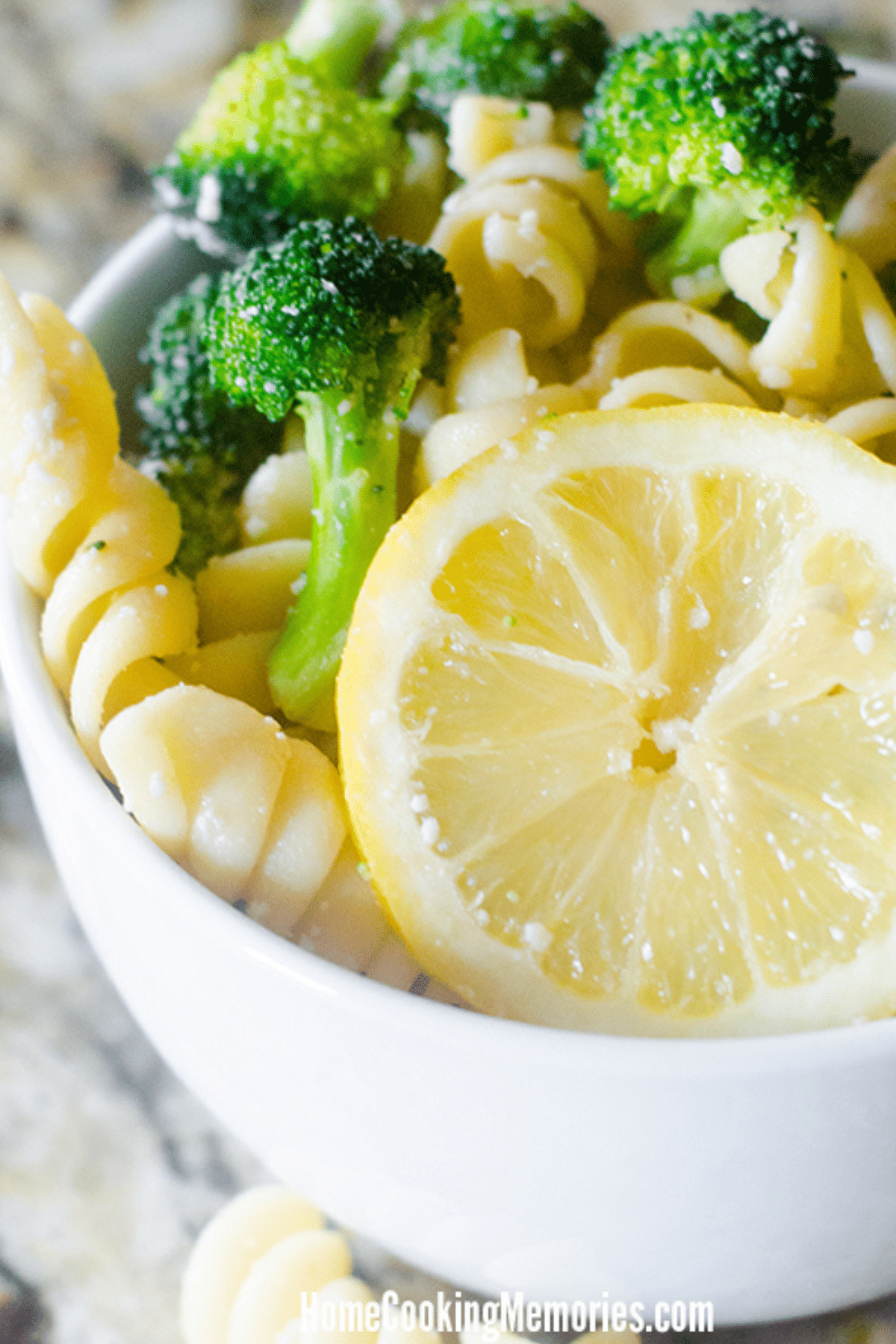 This delicious mayo-free Broccoli Lemon Pasta Salad from Home Cooking Memories is perfect for picky eaters who don't like mayo.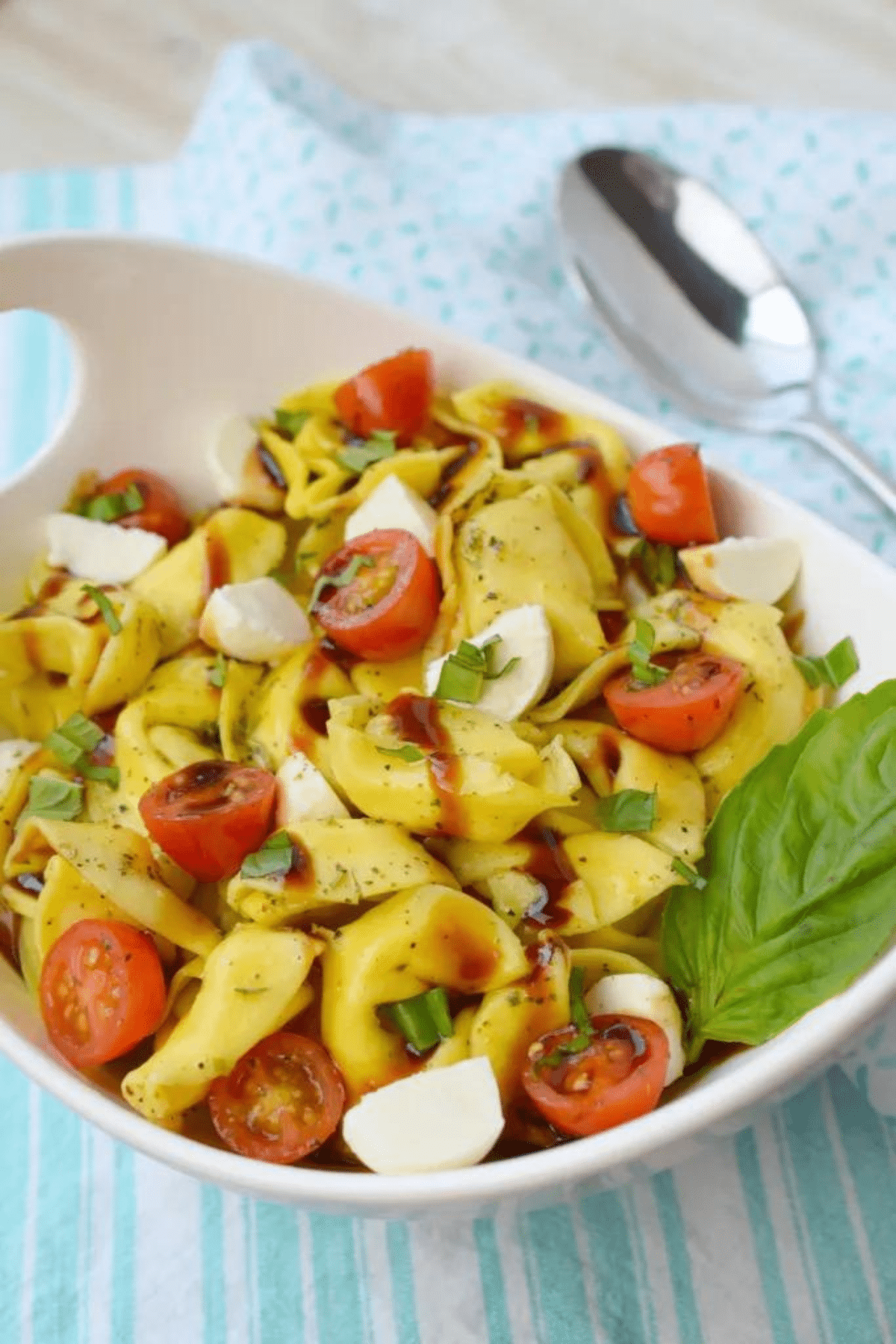 This delicious Tortellini Caprese Salad Who Needs a Cape has some of the best flavors of summer all in one pasta salad.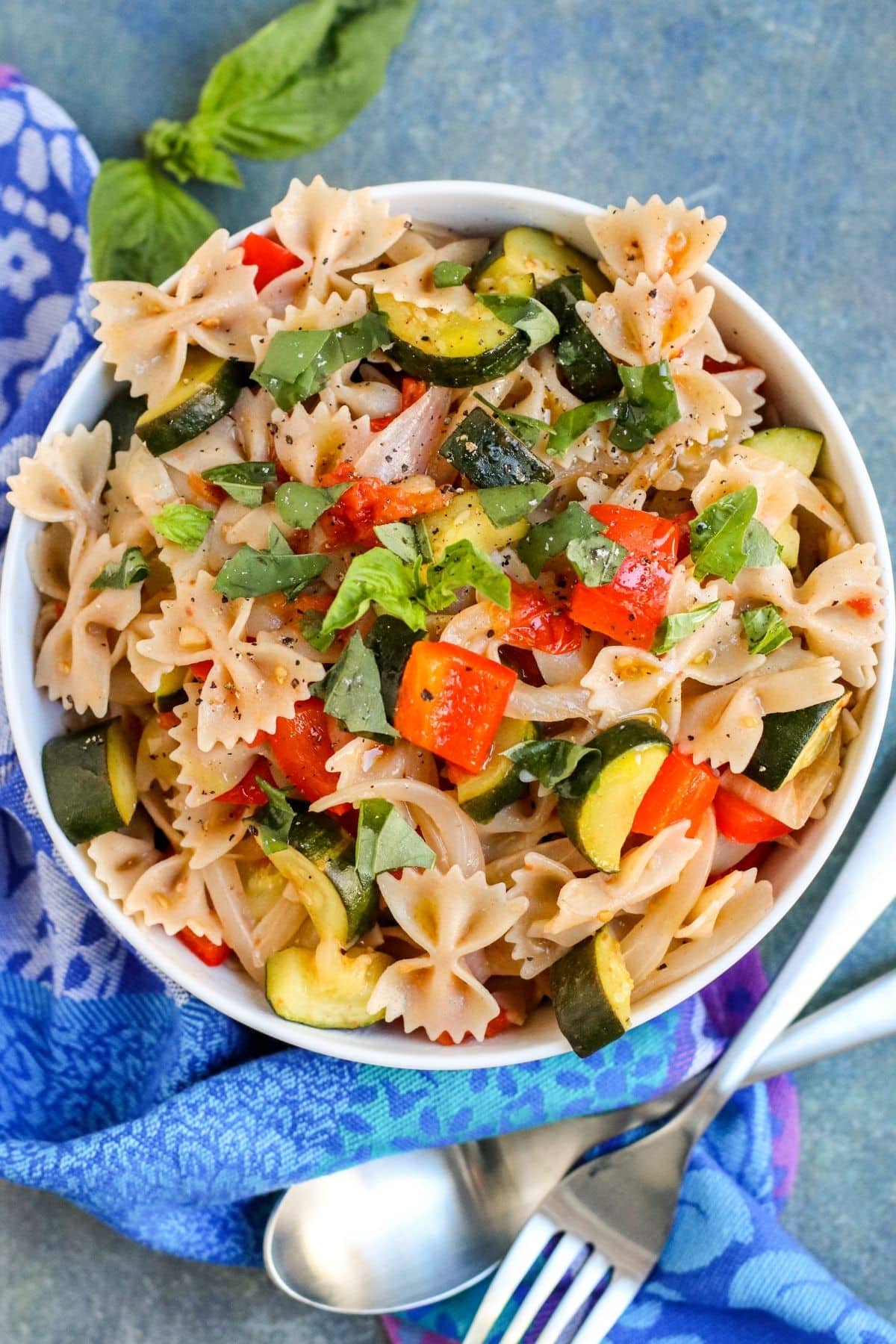 Zucchini, tomatoes, sweet onions and peppers make this filling pasta salad super healthy and easy to make on a busy night.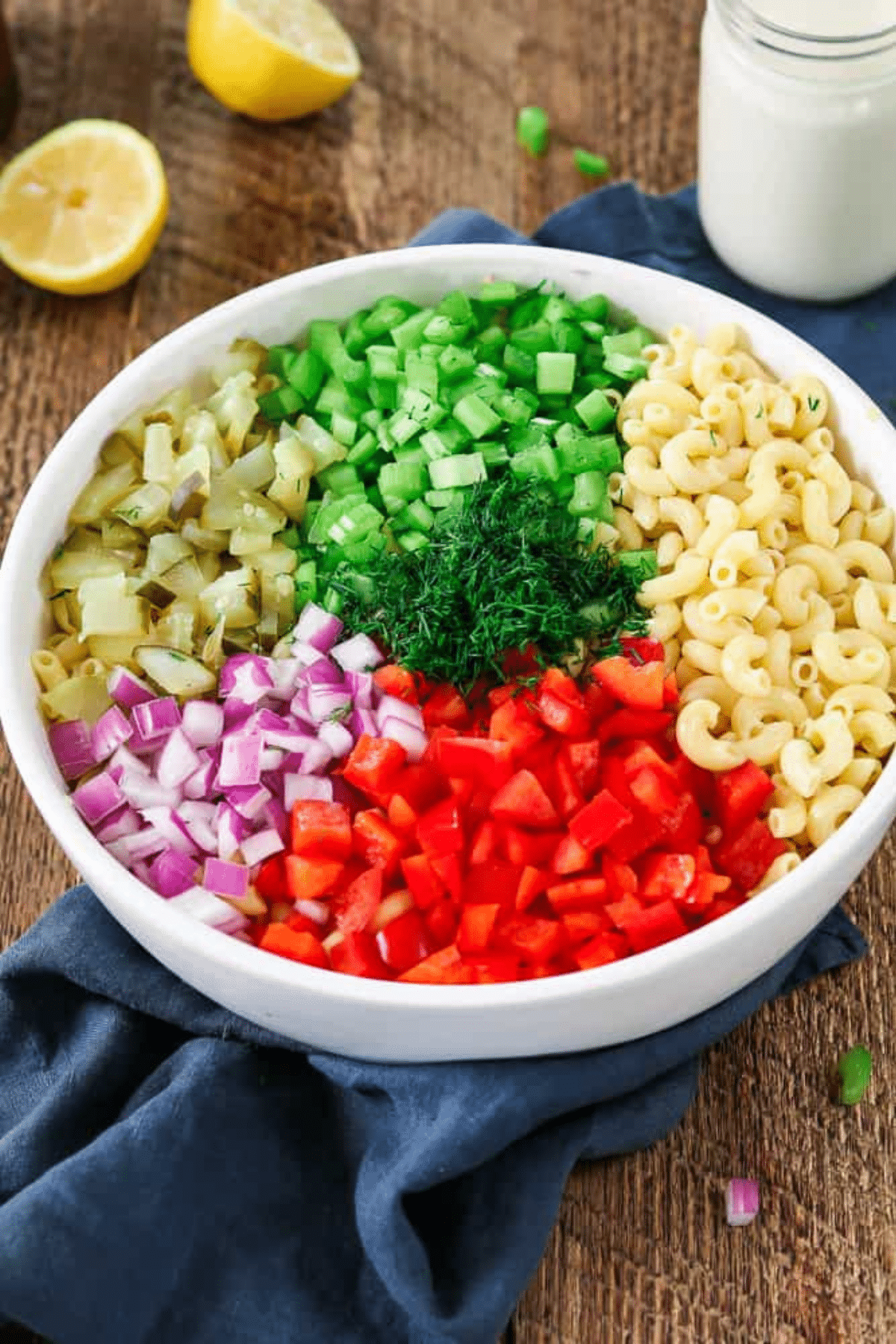 This summertime Vegan Macaroni Salad Vegan Huggs is the perfect way to feed those on a special diet, and still enjoy the deliciousness of pasta salad.
More Easy Side Dish Recipes?
You'll only find delicious and easy recipes here, so get your "pinning" on and fill your Pinterest boards with our recipes for easy meal planning!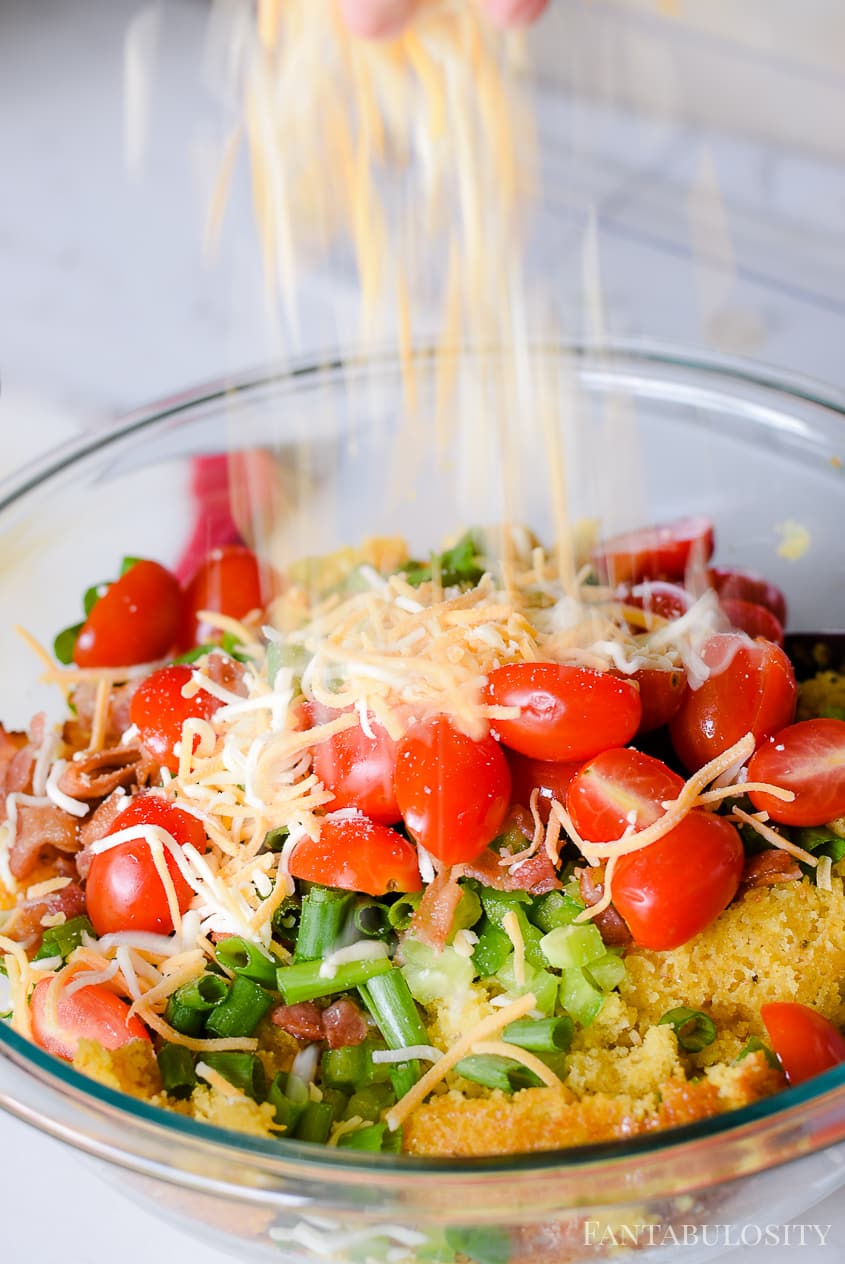 More Recipe Collections
If you love our collections, don't miss these top favorites:
Tired of Searching for Recipes?
Well if you're here for the first time, then you'll want to get your hands on my NEW cookbook, Fabulously Fast Dinners.
Aren't you tired of spending hours thinking about what the main dish to make for your family, and then realizing you STILL need a side dish to go with it?
I've done all of this for you! An easy and fast main dish recipe, paired with a side dish recipe and even alternative suggestions for sides and desserts along the way!
Dinnertime just got fabulous, and FAST!