Christmas Gift List Printable: Keep gift buying organized with a free printable tracker template that has fill-in-the-blank bullet points to manage gifting!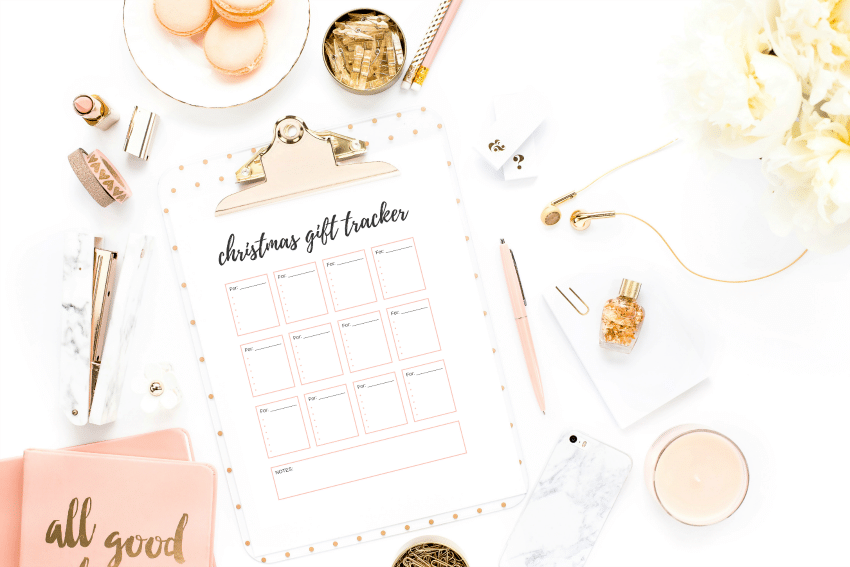 Christmas Gift List Template
Hi there! Pen and paper kinda gal here.
Don't get me wrong, I love a good spreadsheet and digital organizer like Trello (actually, I couldn't survive without Trello) but there is something about writing things out with a fun pen and cute sheet of paper or a printable, which is why I created my home management binder too!
So if you're like me and love a good pen to paper kind of organization every once in a while, then I want to share my Christmas Gift List with you, to help you manage and keep track of the Christmas gifts you're buying for friends/family this year!
You'll Also Love:
---
Gift List Printable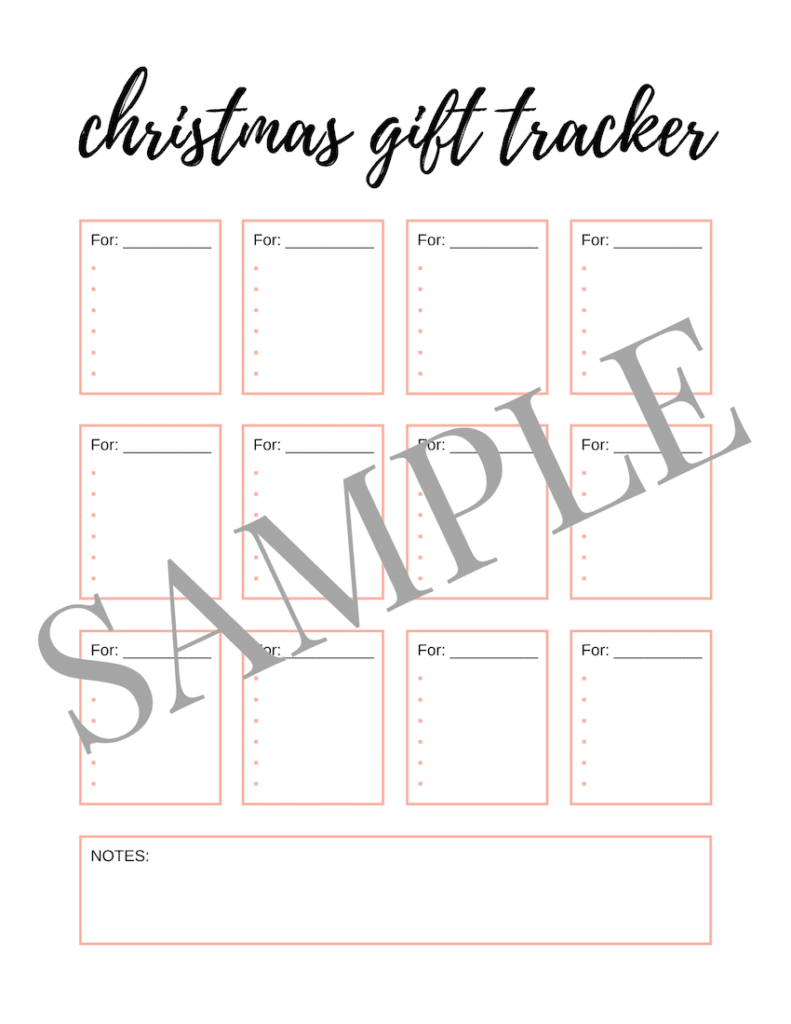 When designing this printable, I wanted to keep things clean and simple, and use my favorite color, coral, to match all of the other printables created here on Fantabulosity!
How to Use the Gift Printable Checklist
Simply jot down all of those that you need/want to buy for, and then list out any ideas that you have.
Once you've purchased or gathered the item(s) you're giving them, mark through it!
There's something so satisfying about crossing something off a list, don't ya think?
Christmas Gift List Bullet Journal
I know so many of you are fans of bullet journaling, so I'm hoping that this printable is an easy addition to your own journal if you have a way of including it.
8.5 x 11 Portrait Size
This printable is designed to be printed and used loosely or can be added to a three-ring binder. However, sizing it down should work just fine if you have a smaller binder/journal you'd like to add it to.
Just check your computer's settings to make these adjustments.
How to Access Your Free Gift List
It's simple! Just select the button below to get your free gift list printable!
Did You Use This?
Snap a pic and hashtag it #Fantabulosity — I love to see your creations on Instagram, Facebook, and Twitter!
If Christmas is On Your Mind, Then You'll LOVE These Other Related Posts Too!
---
If you're looking for a fun party (or a low-key gathering with friends) a favorite things party is incredibly fun! Read how I host this party and play the gift exchange game!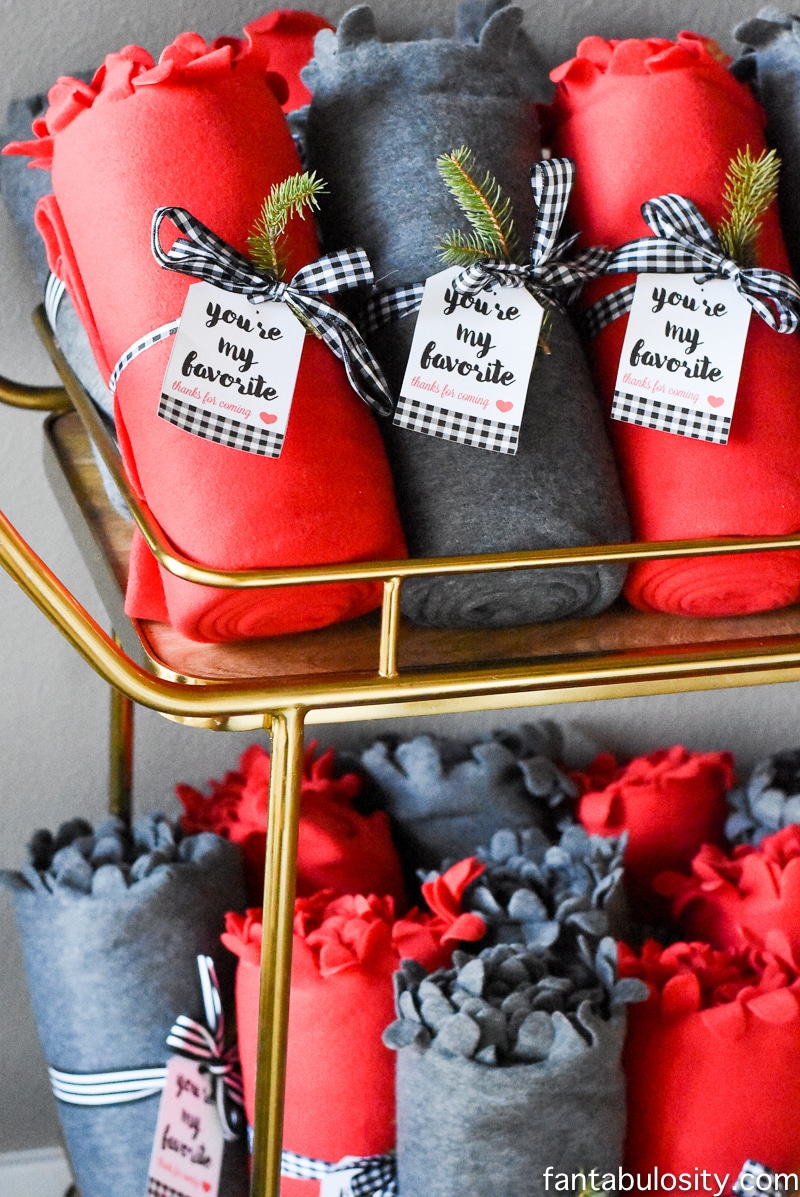 I love personalizing a place setting for guests. It can help a guest feel more welcome when things are in someone else's home, and can help make them feel a little more special! See how I designed this fun holiday place setting for Coca-Cola!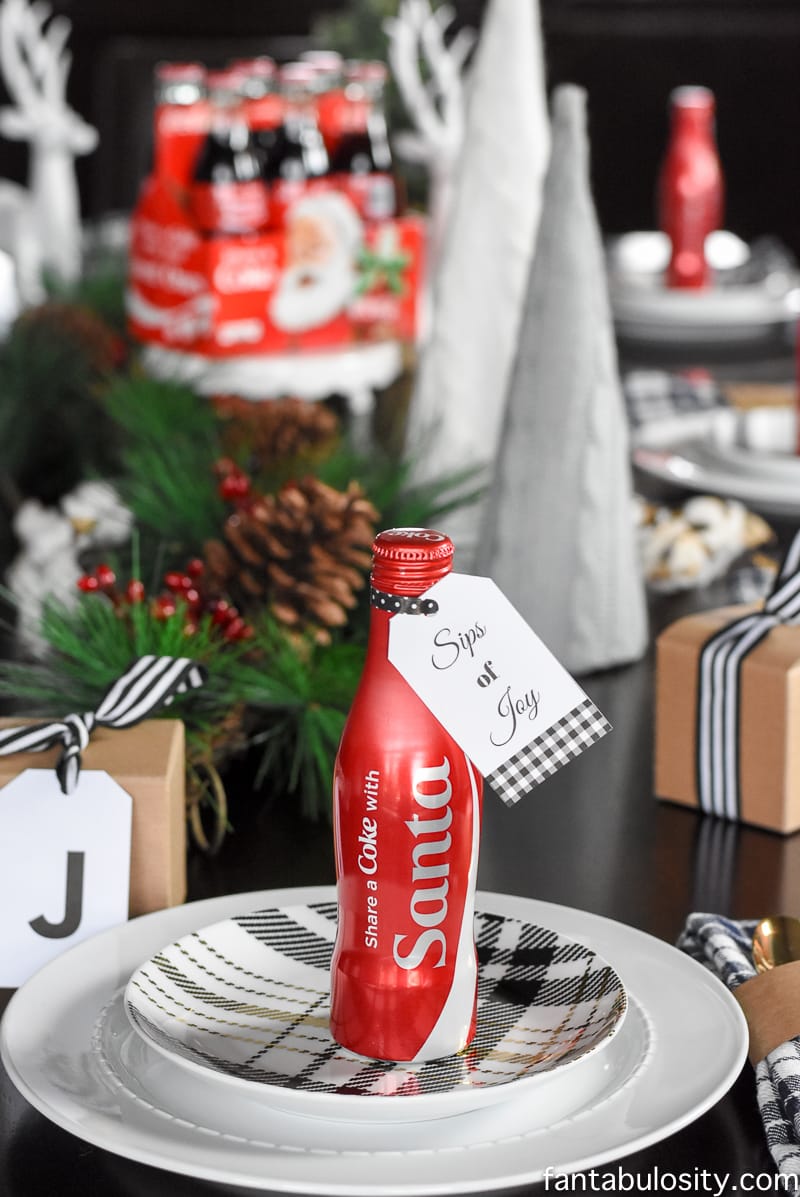 Talk about personalization! With these free customizable place card printables, you can type in your guest's name, print out and wrap around a cloth napkin! Such an easy way to add a sweet gesture during the holidays! Use the "I'm thankful for" option or the "Welcome" option for your very own table!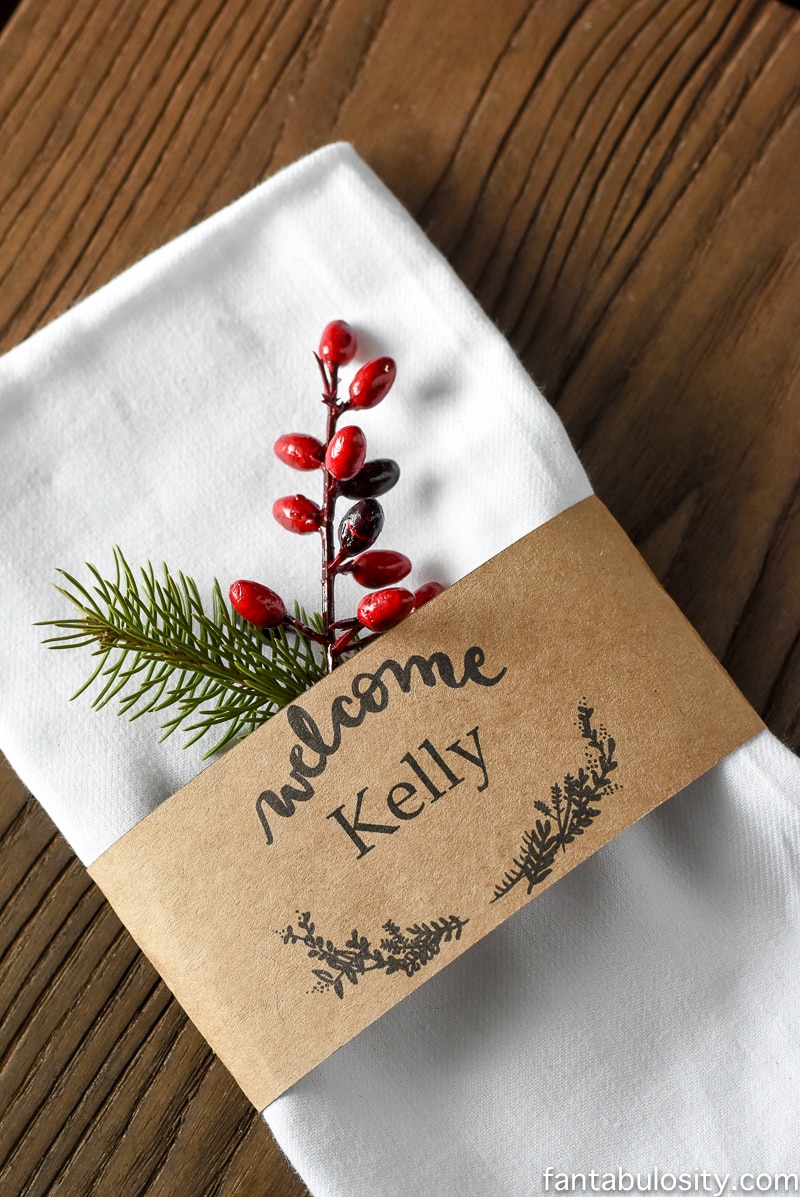 Pin it To Remember it!