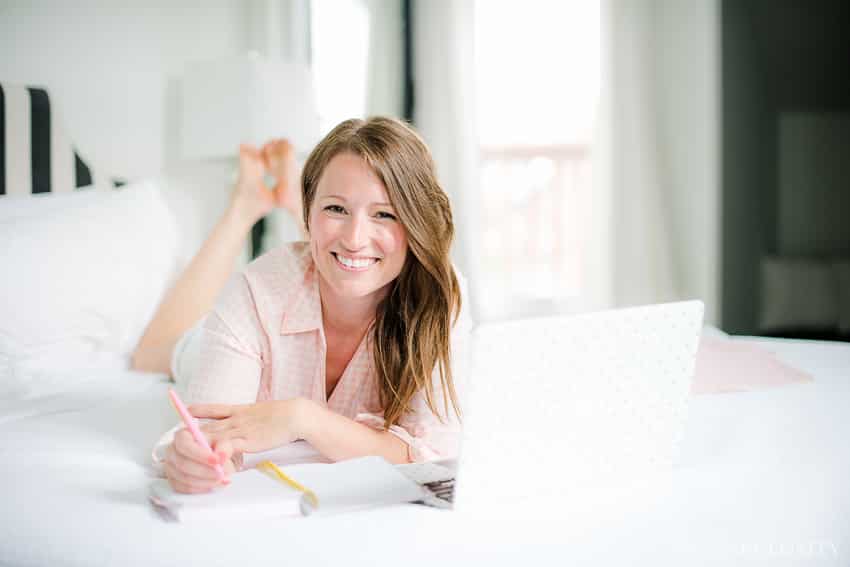 Welcome to Fantabulosity!
I'm Jessica, the creator of Fantabulosity, and I'm here to help you feel fabulous while finding simplicity in your very busy life!
I get it… your days consist of being a personal chef, tutor, housekeeper, wife, mom, and the list goes on. But you're super busy so you LOVE tips on how to make things faster, easier and so you can feel fabulous while living your best life.
Well I'm right there with you, and I've made it my mission to use my biggest passion (this blog) to help women all over, by sharing the most fabulous ways to tackle every day things like cooking, mom-fashion, decorating the home, organization and all the areas that, I myself, also love to improve!
A few years ago, when I had my first bundle of joy, I decided I needed something else of my own to have on the side, so I could take my mind off of diapers and feedings.
One day during nap time, I sat down at the computer with a cup of coffee, and before I knew it… I was blogging and inspiring women from all over by sharing simple, doable and fabulous ideas for everyday life.
Subscribe to Fantabulosity
Whether you're looking for lifestyle tips and tricks or if you just love following along to see how another gal tends to buy way too many things in the Target dollar bin, and survives life with Amazon Prime… then you'll want to follow me on Facebook.
But to make sure you see all of the new blog posts here on Fantabulosity, where I put my heart in soul into helping you live your best life, then make sure to subscribe to get the weekly email that I send out to loyal fab followers with the latest and just for you tidbits.
Reader Favorites + Our Favorites
Since 2011, I've gotten close with my readers and have found out their favorites and what really seems to help in their every day lives. Here are reader favorites, printables and posts that I think every newbie should see!
2. Surprise 30th Birthday for my Husband
3. 5 Simple Ways to Make Your Husband Want to Come Home
4. How to Remove Chalk Marker from a Chalkboard
5. BBQ Pork Steaks in the Slow Cooker
7. Easy Steak Recipe in the Oven
9. What to do When Your Husband Doesn't Come Home
10. 5 Ways to Prepare for a Weekend Away with Your Husband
11. Cheeseburger Macaroni in the Instant Pot
12. Hot Dog Bar + Toppings Ideas
13. Easy, Fluffy Pancakes Recipe
14. Instant Pot Pot Roast Recipe
15. Removing my Mask – The Hypocrisy
17. Photos on Social are Not Windows
18. How my Faith is a Necessity with Social Media
Featured On:
• Make it Martha Team, Martha Stewart – Contributor/Writer
• Better Homes & Gardens – DIY Sangria Kit
• Country Living – DIY Sangria Kit
• First For Women – Thanksgiving Place Cards
• Woman's Day – DIY Sangria Kit
• Buzzfeed – Coffee Bar Ideas
• Buzzfeed – Party Planning Checklist
• Woman's World – Thanksgiving Place Cards
• Shutterfly – Home Office Makeover Reveal
• Shutterfly – Guest Bedroom Ideas
Brand Partnerships
I absolutely love working with brands and adore going above and beyond for them to give them the exposure that they deserve. However, you'll only find brands and sponsored content here that I truly believe in and want to recommend to Fantabulosity readers. If you'd like to work together on something, that would be fantabulous, and I can't wait to hear from you! Shoot me an email at: jessica@fantabulosity.com and we can chat!
Brands I've worked with in the past:
Media Kit
Fantabulosity reaches over 10 million each month across the blog and social media channels!
With over 300,000+ monthly pageviews and over 5,000 newsletter subscribers, you can count on your products and brand to get the exposure that so many are looking for. Email me at jessica@fantabulosity.com for more information, detailed insights and demographics to see if we're a great fit!
Thank you for Coming By!
Thank you so much for coming by. Please don't hesitate to reach out if you have any questions, want to tell me something you'd like to see here, or just to say hello!