This post brought to you by Chobani. The content and opinions expressed below are that of Fantabulosity.
"Dip Dip Hooray!" Dip Bar: A creative and fun way to serve bite-size snacks and dips at any party.
Labor Day is RIGHT around the corner, and I've styled a quick and easy way to serve dips and bite-size snacks for the holiday!
As a hostess, I'm always looking for simple ways to serve food to our guests, and setting up a decorated-designated "spot," for the event, is something that guests LOVE! It's inviting, and if your guests are like ours… they tend to crowd around the food anyway, so you might as well spruce it up a bit, right?
Besides, who doesn't love a good food bar at a party!?
"Dip Dip Hooray" Dip Bar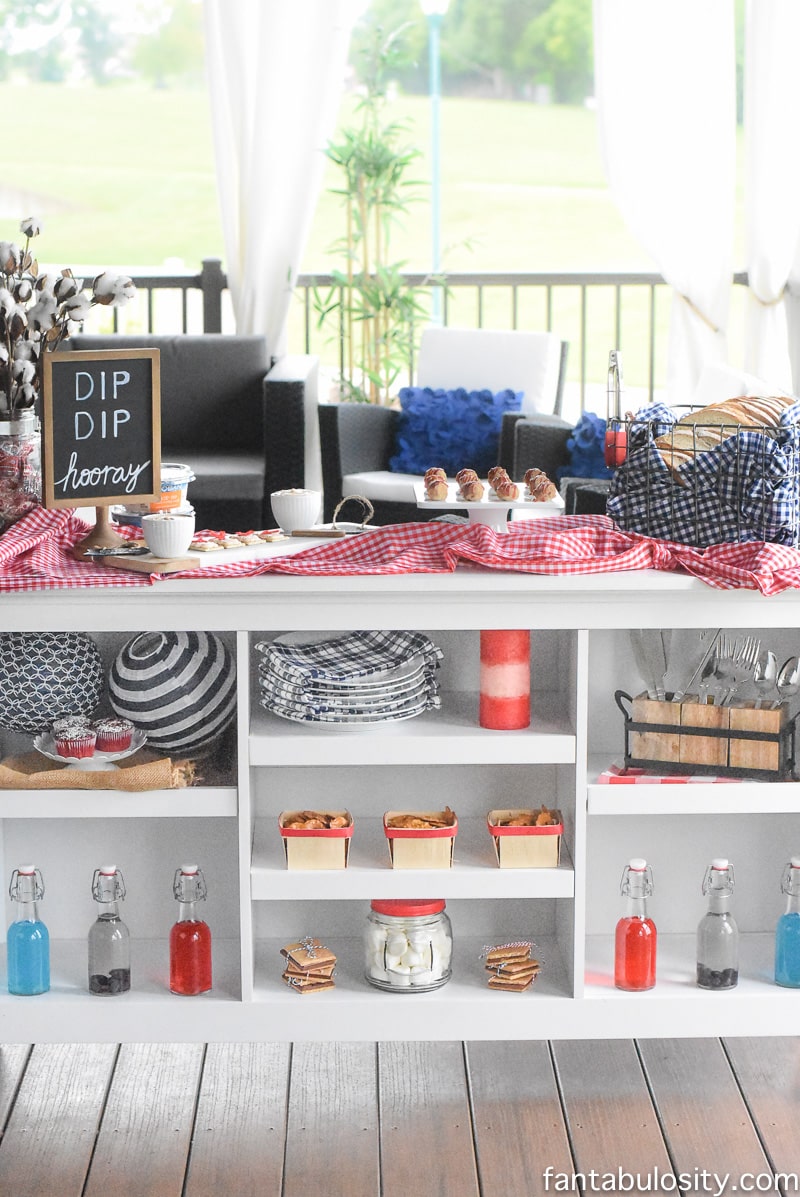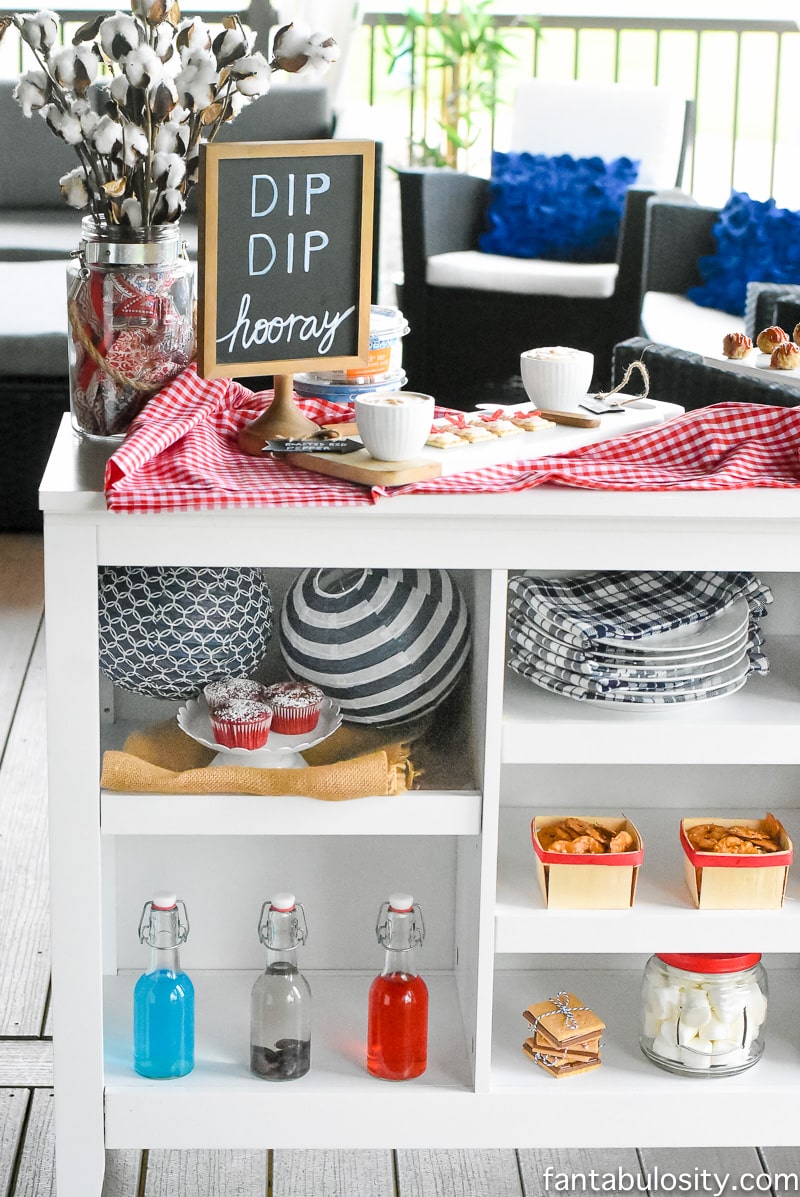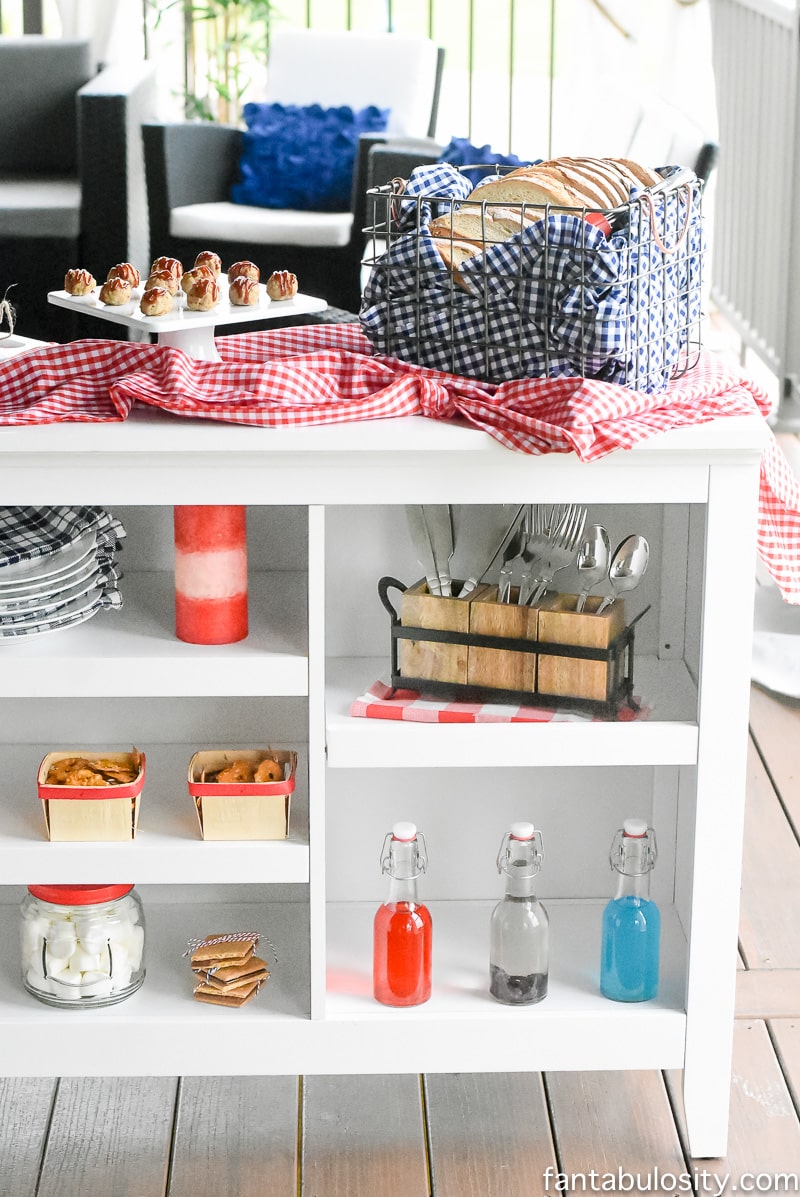 It's Labor Day! The perfect excuse to decorate with the red, white & blue! However, a dip bar can be created and served any time of the year! Indoors or out. Designate a table (or bookshelf like I did here) and fill it full of dips, snacks, and any coordinating decor to match your theme or event purpose.
A Dip Bar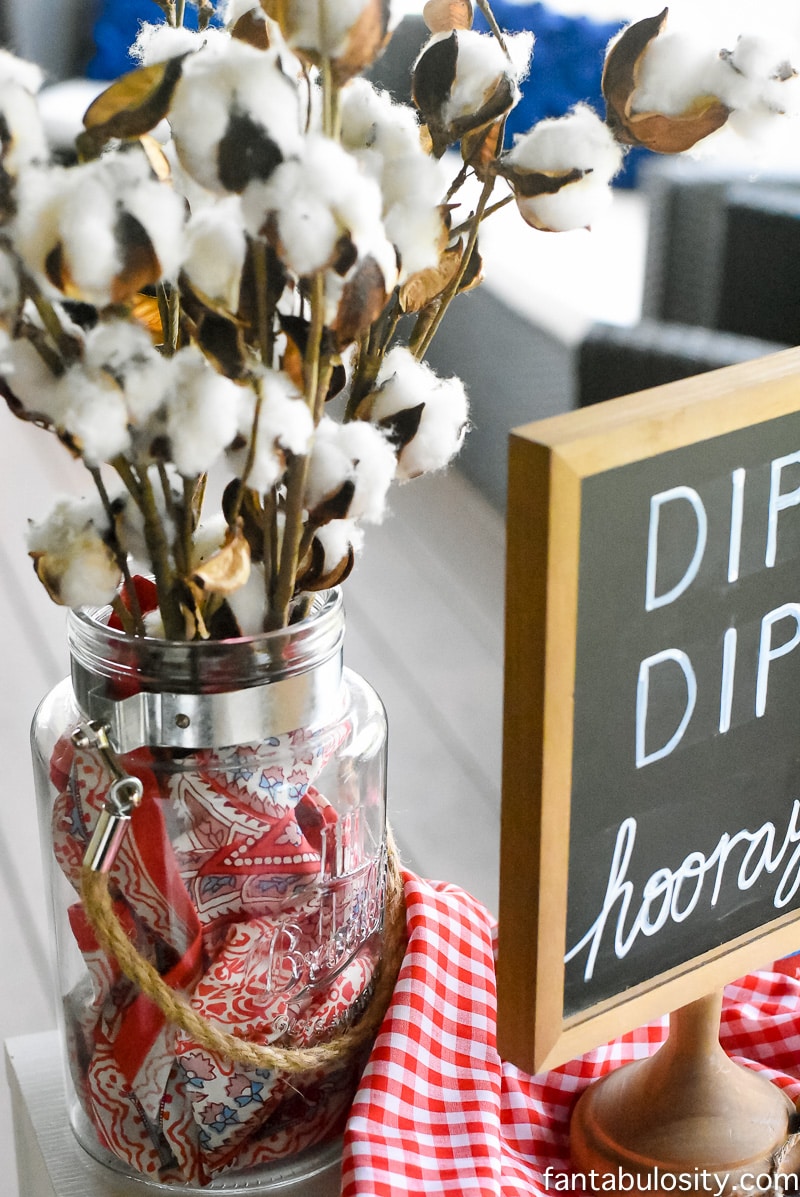 Styling Tip: Have a napkin or dishtowel that matches your party color scheme? Fill a vase with a napkin, to give it the "filler," look, all while adding a little extra color!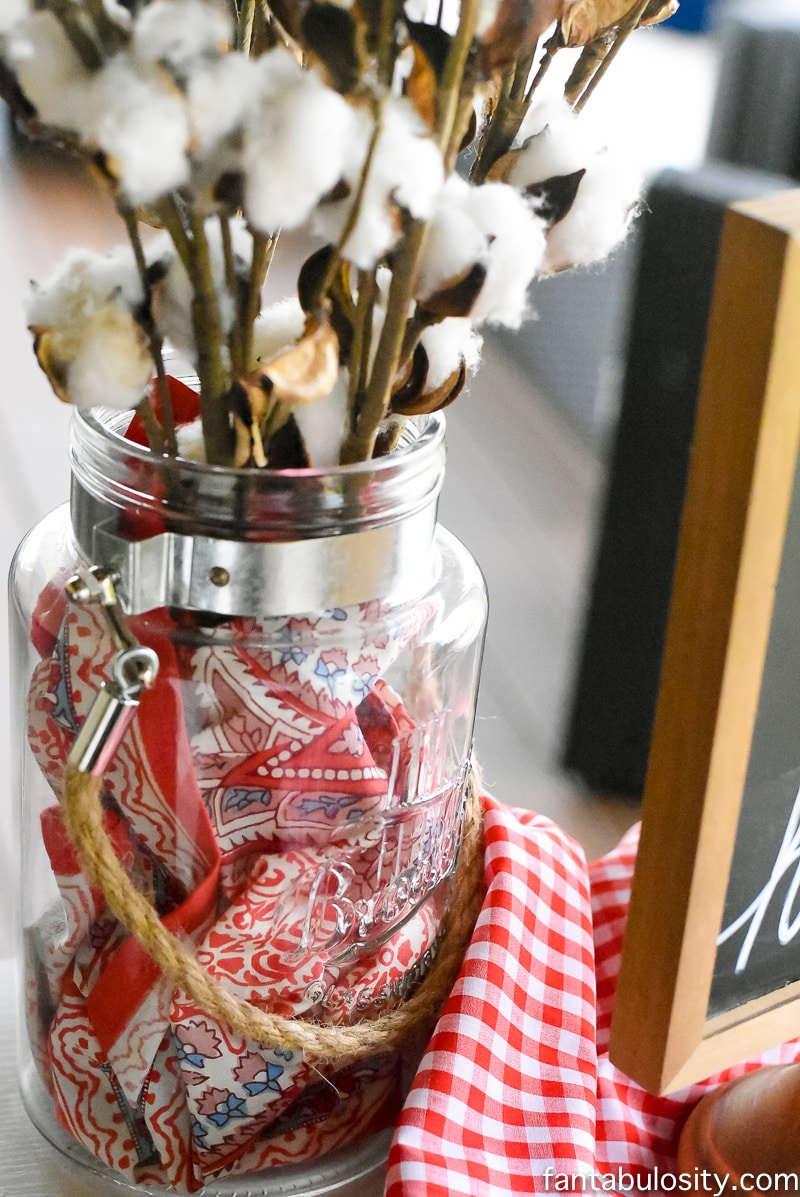 Pre-Made Dips:
To keep things SUPER simple with this dip bar, I knew buying pre-made dips was the answer. (You know me and my love for short-cuts.) Chobani just came out with their new Mezé dips, (in 10 oz. shareable containers) and I can't keep my dippers out of them!
They're made with real greek yogurt! This means it has 80% less fat and 65% fewer calories than the leading hummus and is made with only natural, non-GMO ingredients. Yay for making me feel better about eating it too! I found mine at Target, but it's also available at Walmart and Meijer.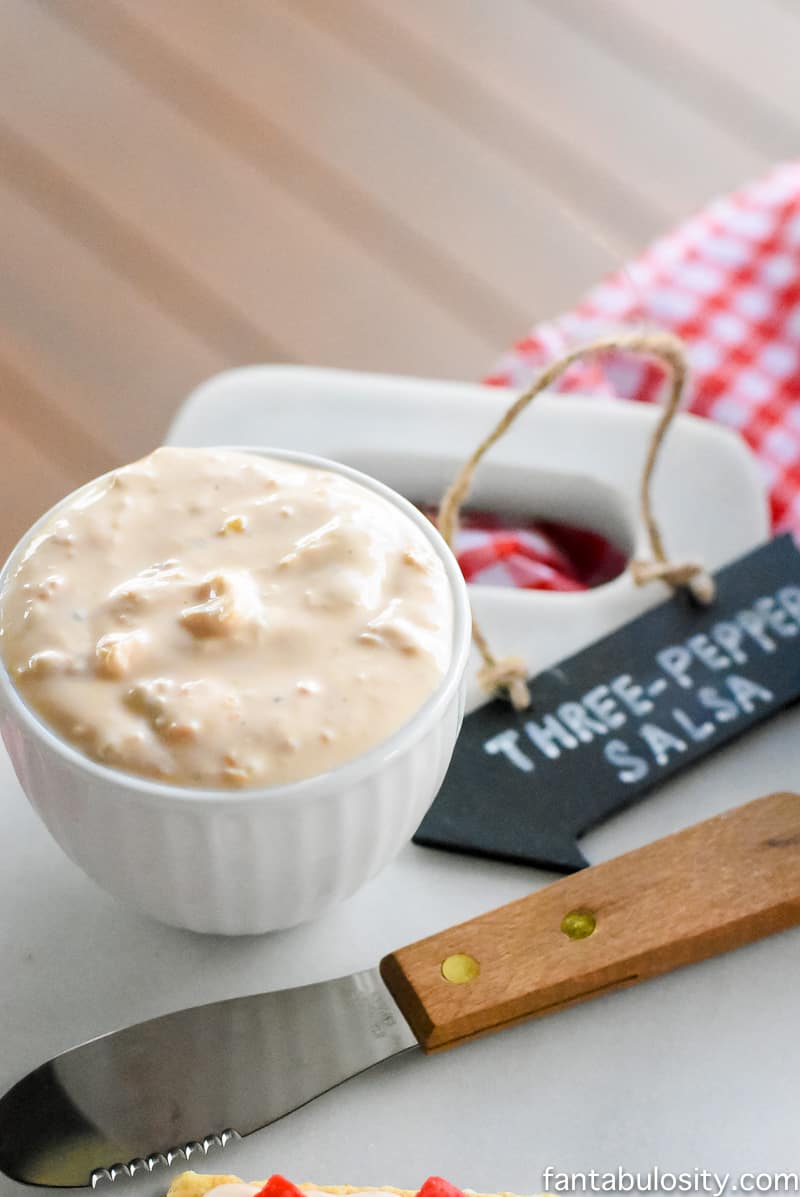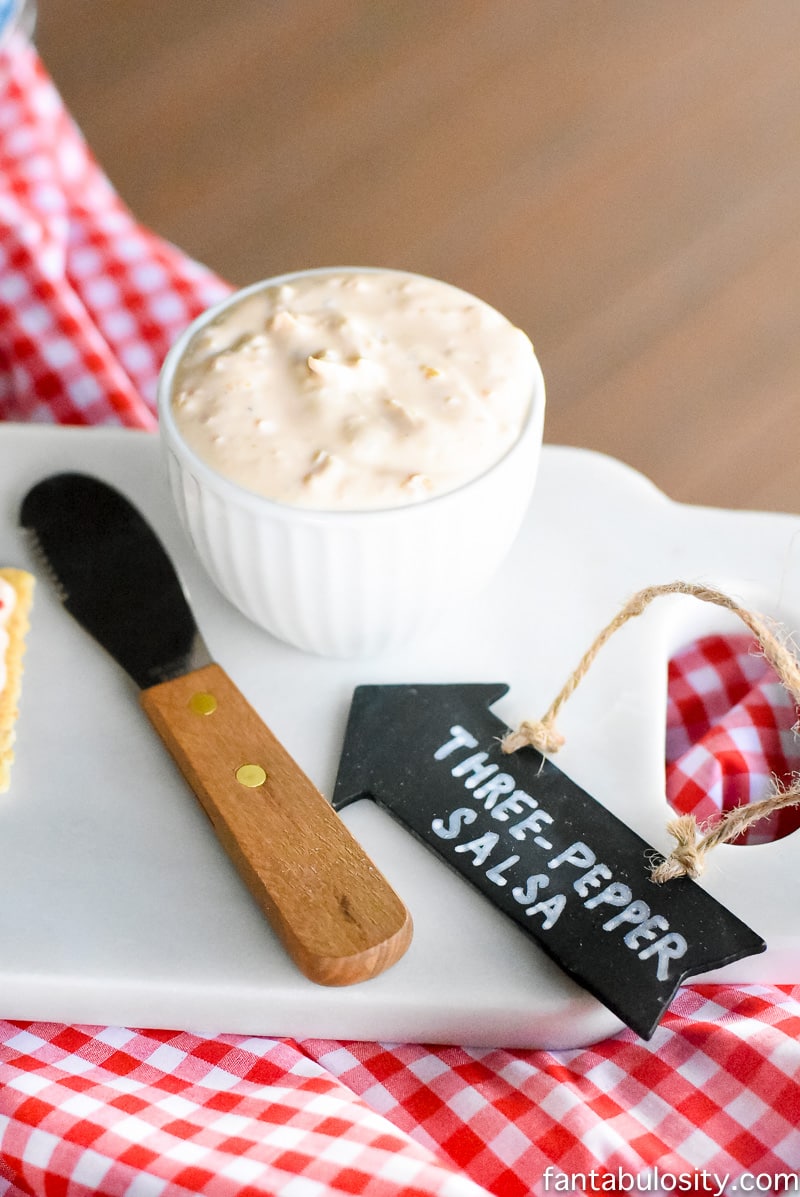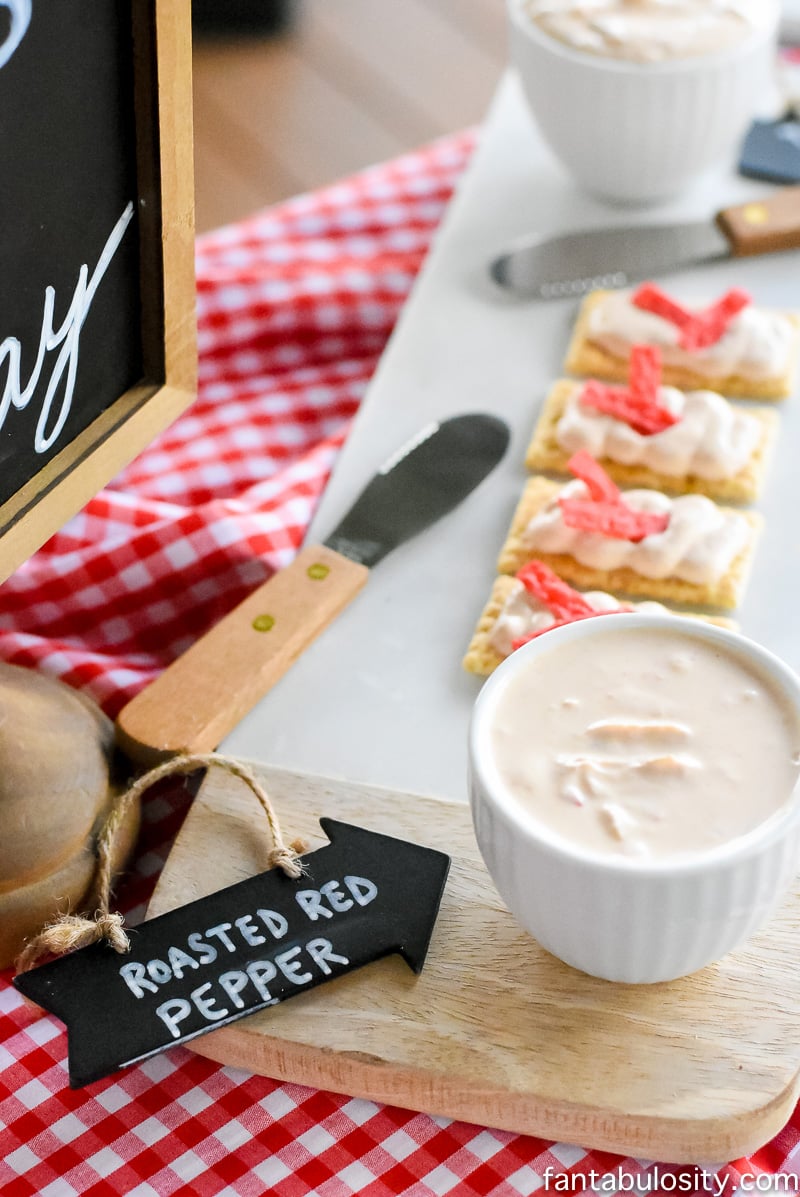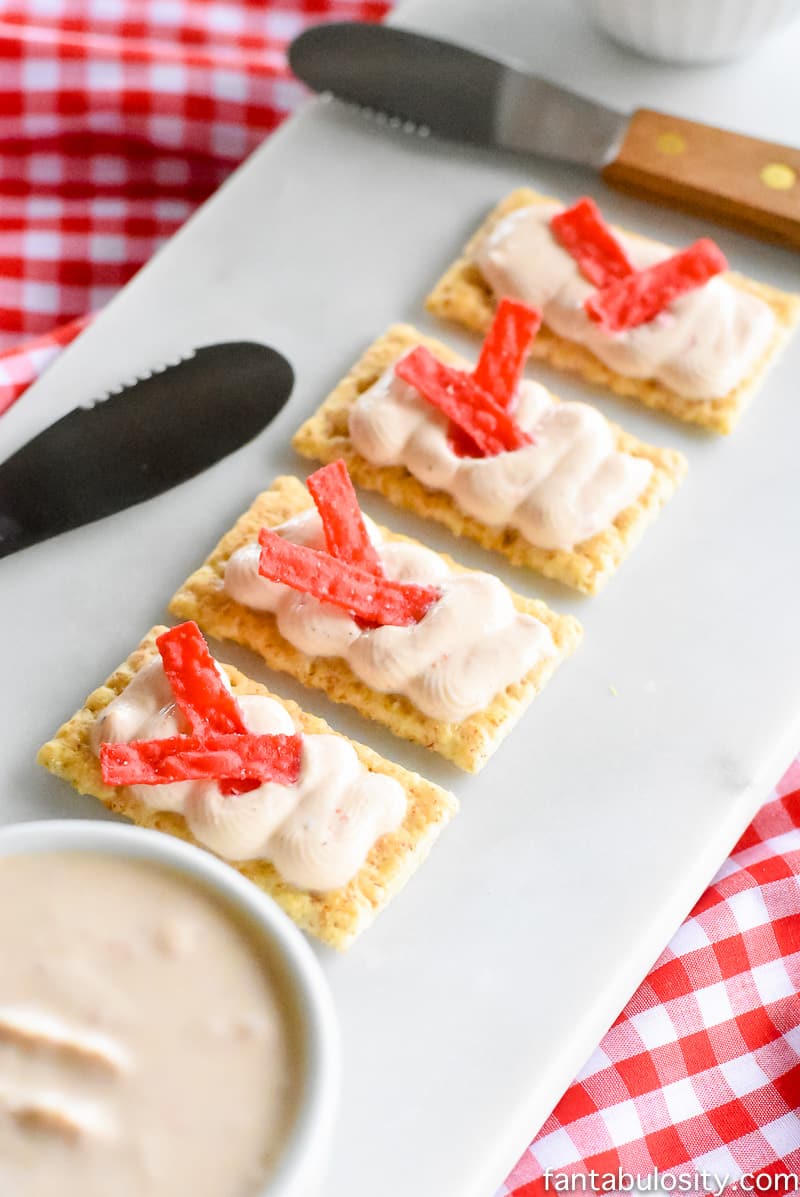 There are four different flavors of the Mezé Dips:
Roasted Red Pepper, Three-Pepper Salsa, Chili Lime, & Smoked Onion and Parmesan. I served the first two flavors on this dip bar, but plan to serve the other two on a future dip bar… because I. Must. Try. All. Of. Them.
Bite Size Snacks to Dip:
Fill your dip bar with items that can be dipped, and you'll keep your guests busy snacking, all without having to serve and cook up a large meal. Yay for more time to visit with your guests!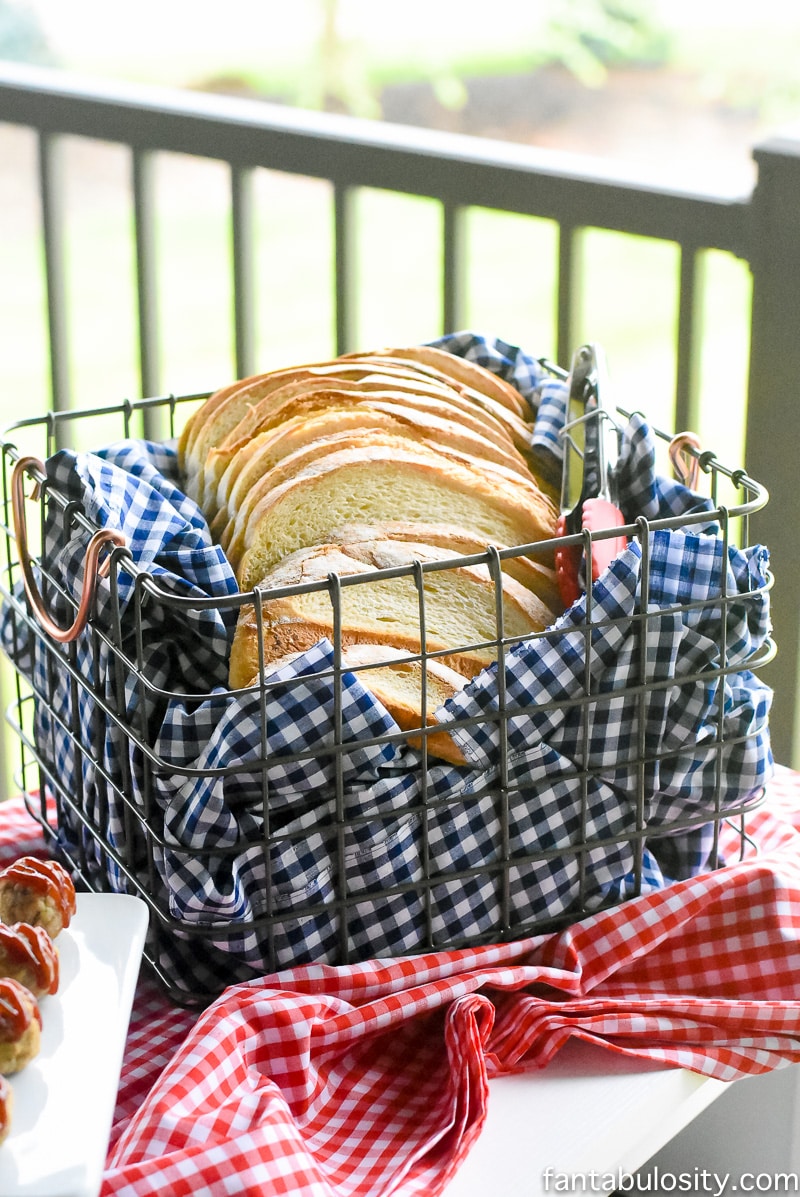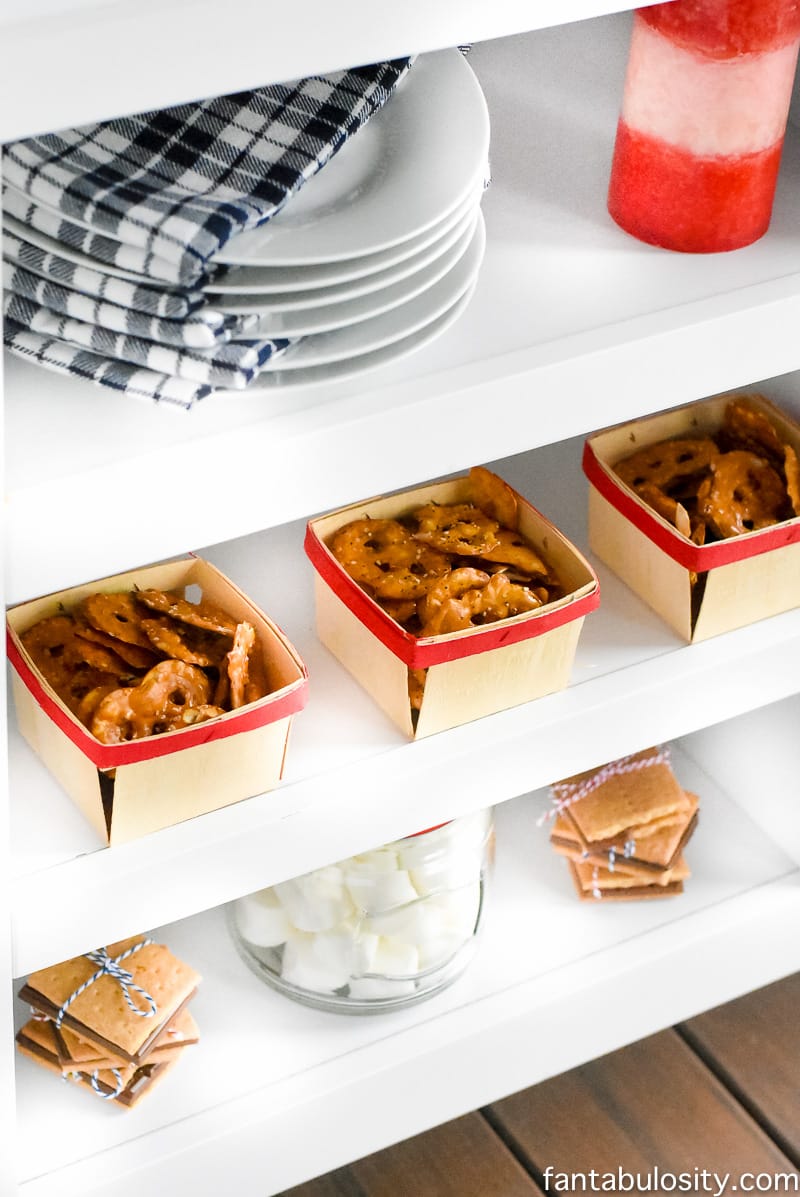 You can also fill your dip bar with goodies that they guests may need, so they can easily serve and help themselves. Items like cocktail plates, napkins, silverware, drinks, and of course… dessert.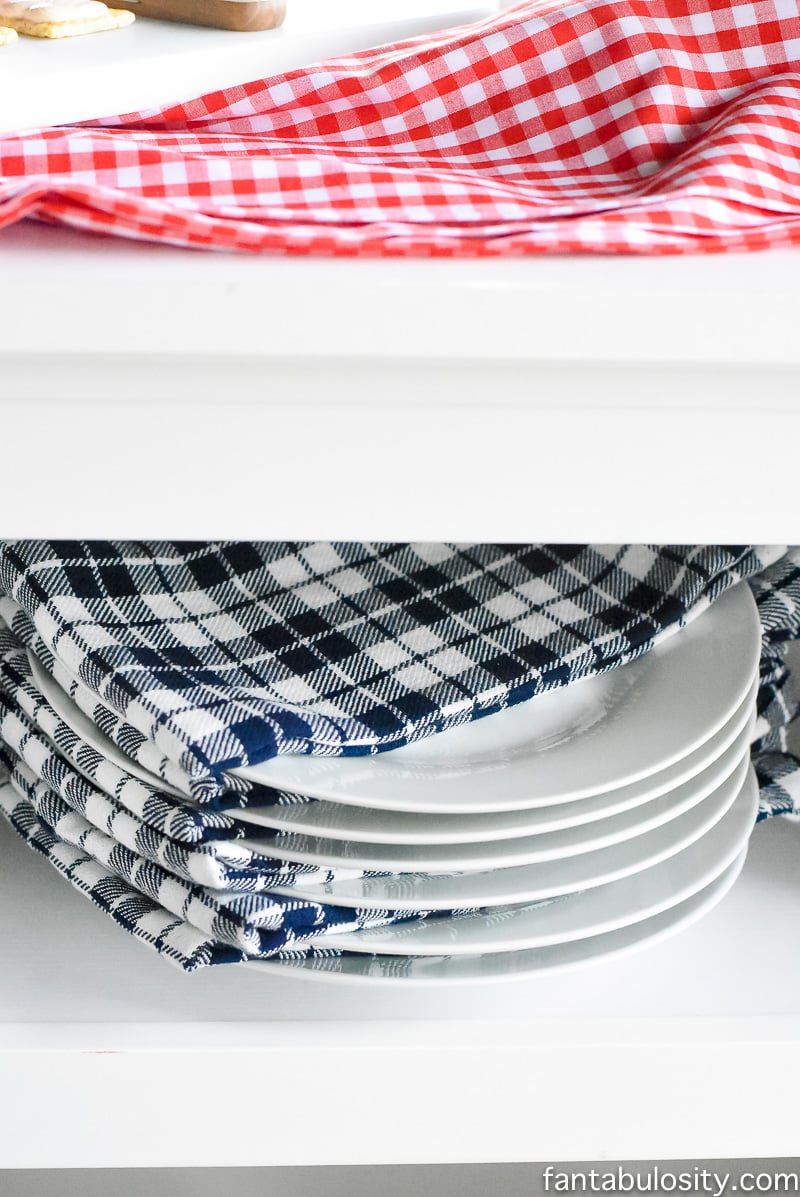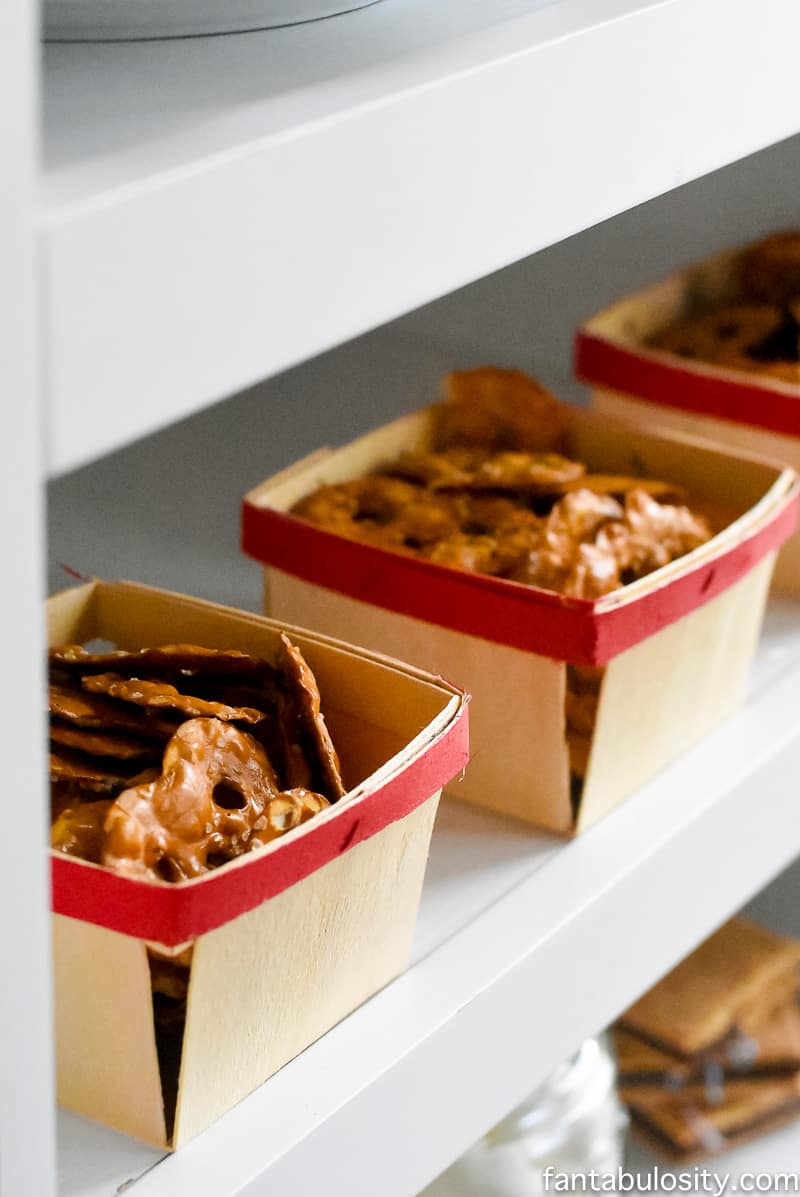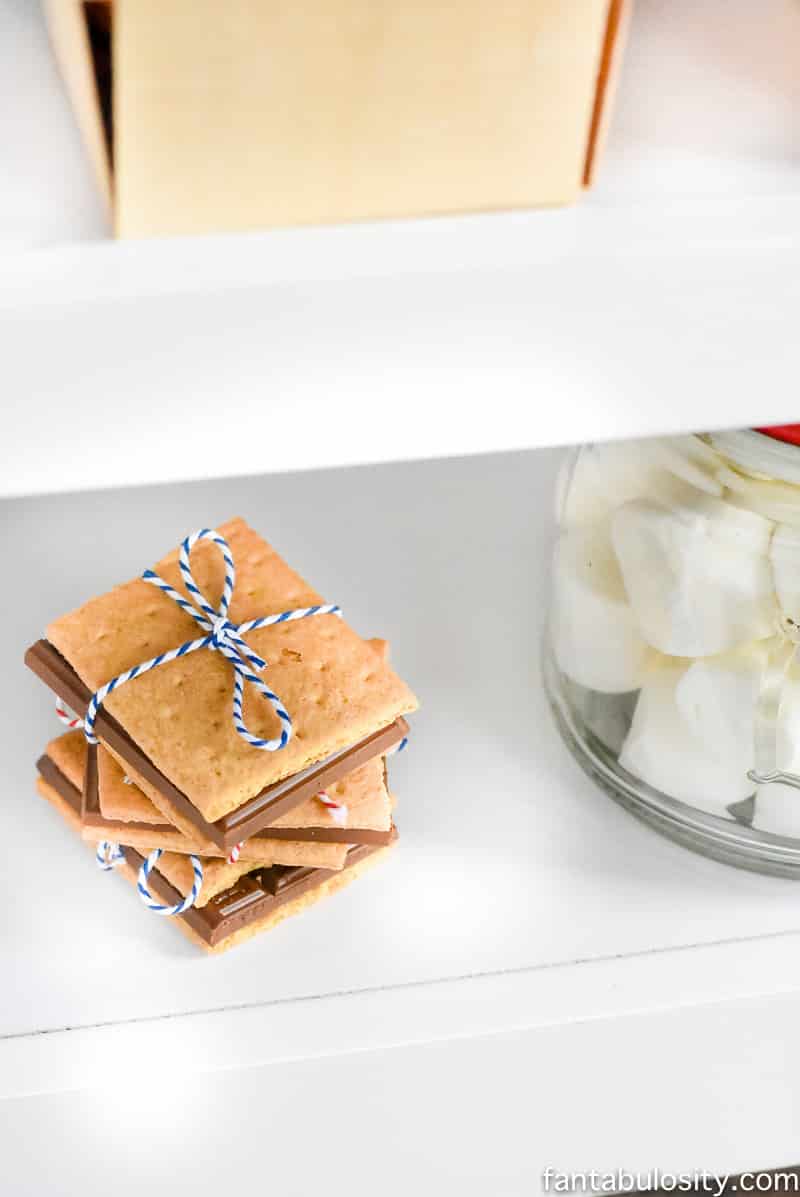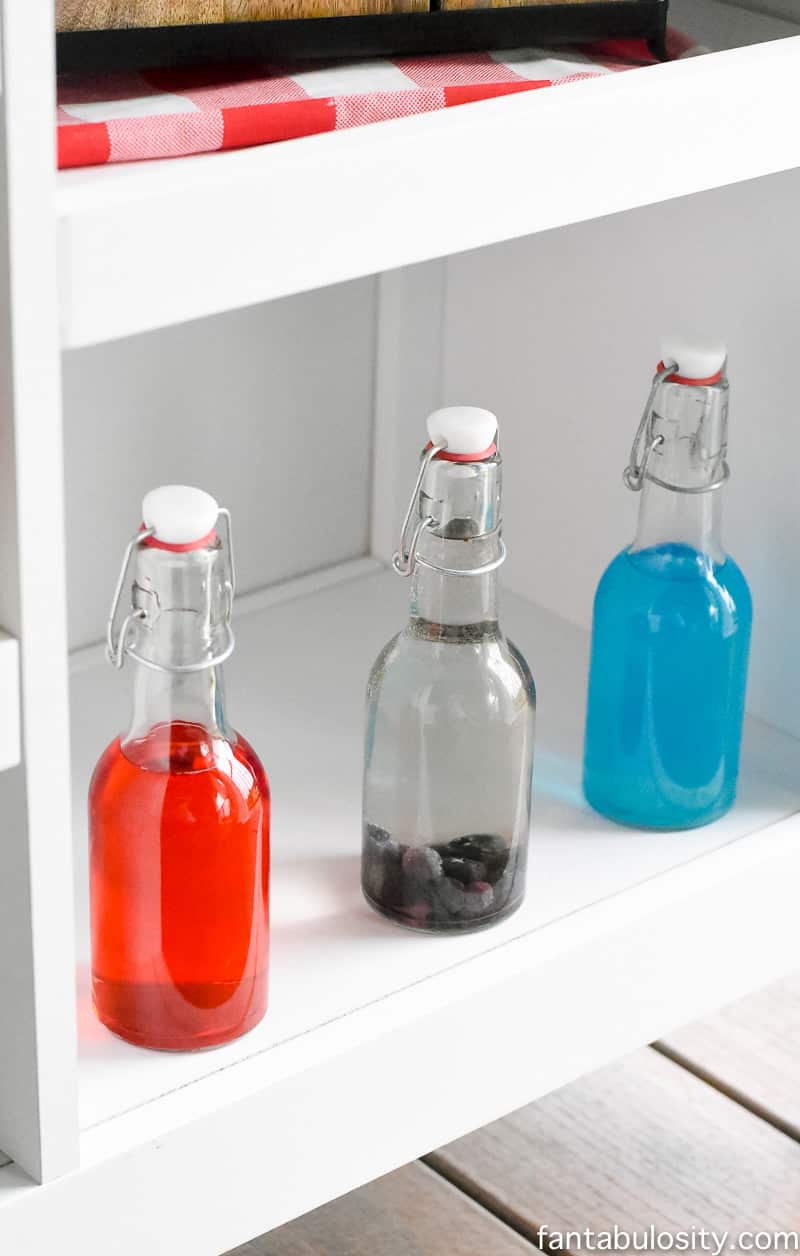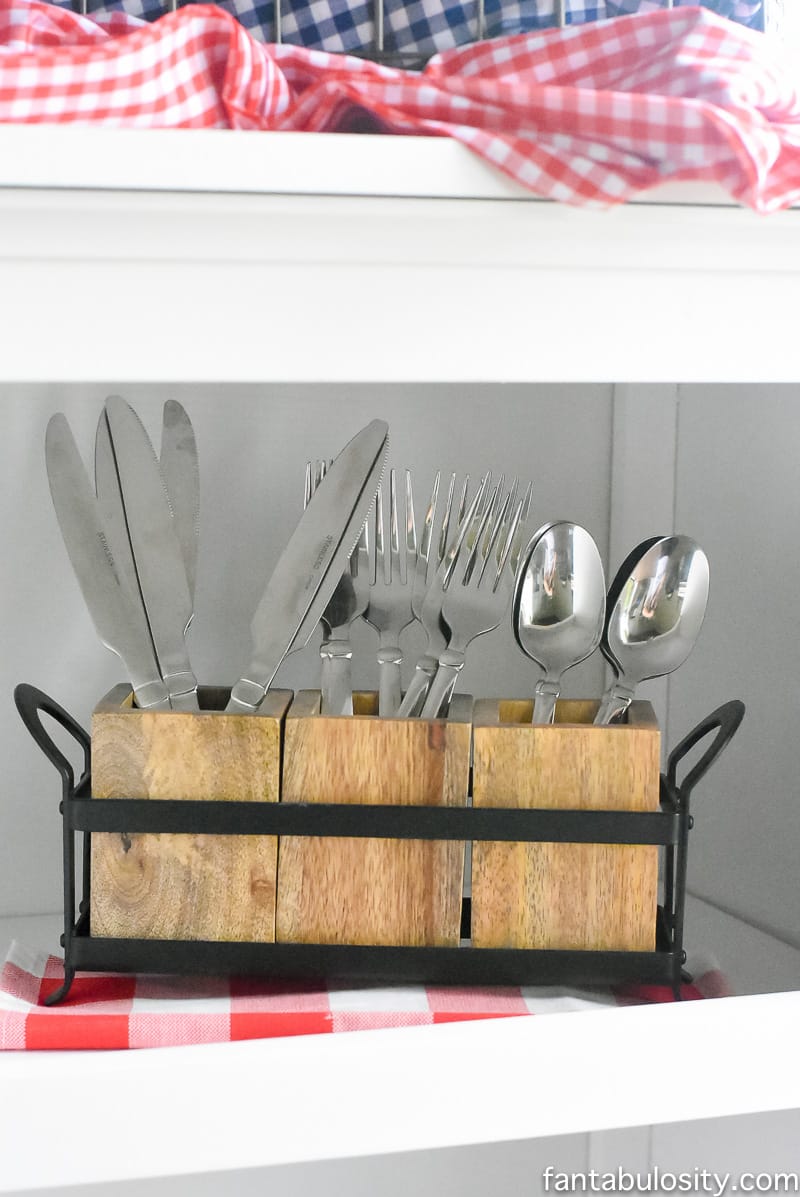 Fantabulous Hostess Tip: Don't fret over trying to decorate a dip bar. Take a close look at the one I have styled here. It's simply using things around the house, (including my obsession with fabric and fun napkins) to style a table that I normally use in my foyer. Plan a color scheme, and start looking around the house for items that would match the theme! Before you know it, you'll have more items to use, than you thought!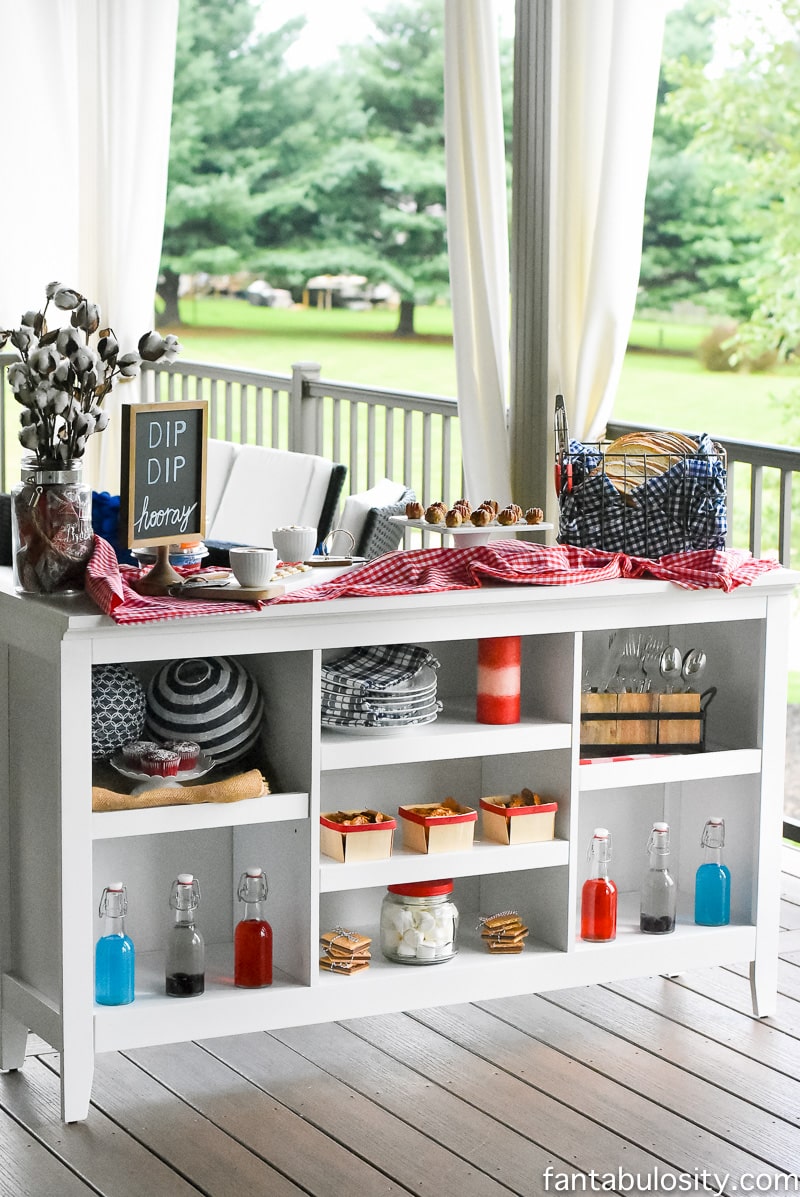 I hope you're inspired to entertain this Labor Day. Keep it simple and enjoy your guests! No one likes a stressed hostess!