Self Retreat: What Is It + Why You Need It: Time away, a little or a lot, can be just what we need as busy gals, to feel recharged and ready to tackle the areas in life that we love and care about.
Oh friends, as you saw on Facebook and Instagram a couple of months ago, I took a "self-retreat".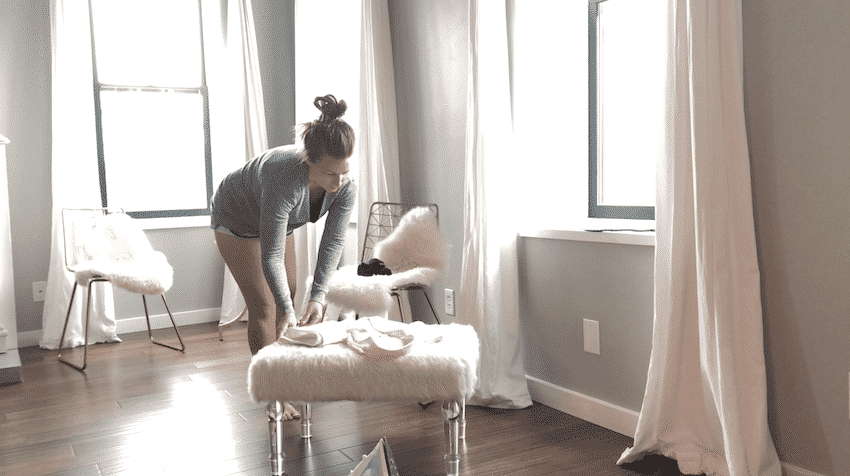 Self Retreat – What Is It Exactly?
Well, it's a term I decided to use to describe some time away for myself. Time where I'm alone (hello introvert heaven) and where I can catch up on the things that I love or that my body needs. (i.e. sleep, rest, retail therapy.)
Now, your self-retreat and everyone else's can look a lot different from one another.
A trip to Mexico for a week
An evening alone, in the bedroom with a good book and glass of wine
A weekend away in a nearby town
Or whatever else sounds like the PERFECT fit for YOU.
…that's the key: What is perfect for YOU. Not what someone else defines as heavenly.
Everyone's self retreat can look different…
This may also look different for you, at different times in your life.
When you're a new mom and you can't get too far from home, for multiple days… a self retreat can still be doable. Take a couple of hours where you can rest, collect your thoughts or focus on something that I like to a call a, "rechargeable action".
(Rechargeable action: Doing something that you love, or that you need, to be left feeling recharged and ready to get back at life.)
Don't have any children or are you now an empty nester who just needs some designated time for YOU because life has just gotten out of control or you can't remember the last time that you did something for yourself?
No matter what your life looks like, and no matter if it looks totally different from one year to the next, a self retreat can be something that fits your lifestyle.
My Self-Retreat Highlights
In case you're not able to watch a 40-minute highlight video below (heaven knows that's a good chunk out of your busy day, and I totally get it) I wanted to give you the highlights in a nutshell in case it could spark some ideas or inspiration for your own self retreat.
It Started Early
It began by blocking a few days out on the calendar a few months in advance, so I was less likely to back out or schedule something else.
I ended up booking an Airbnb in St. Louis early too, so I'd be more likely to stick with it. (Look, I know you all too well, because you're a lot like me. If we didn't hold ourselves to the "fire" we'd easily back out because we tend to put other's plans and needs before our own.)
St. Louis was my chosen destination, because it was close enough to home (about an hour and a half) in case of an emergency, but yet far enough away where I couldn't be tempted to just run home for a minute.
What My Self Retreat Consisted Of
I had decided that I wanted to stay somewhere that had a BEAUTIFUL kitchen because I wanted to film videos for the release of the Slightly Homemade Dinners Cookbook and to review a fun new kitchen gadget, (Which turned out to be the Instant Pot, that you saw here) and the house that I'm living in now doesn't have enough room for even a tripod and a camera… so a big kitchen was necessary!
Then, I wanted a location that allowed for a lot of natural light to come in the windows, so it would be beneficial for the photoshoot that I scheduled while I was there too! Yes… I wanted to "work" on my retreat some too, because I truly do love what I do, and as a stay at home mom, I rarely get uninterrupted time to do photoshoots and to create blog related content.
Keeping those characteristics in mind, I chose this Airbnb because it was pretty, and looked relaxing to spend a few days in. The last thing I wanted was to go somewhere drab and dark, when bright and cheery are definitely mood boosters for this ole gal.
Day #1:
I left the house early on the day I was able to check in to the Airbnb because I had a few things that I wanted to do and a few stores that I wanted to stop at, so I could grab some things for my staycation.
Things like:
Coral dress
Groceries so I wouldn't have to leave the Airbnb
Just to browse, kidless in a store
Pizza Cutter from Target: Buy it HERE!
I arrived at the Airbnb and spent the rest of the day/night prepping for the photo shoot the next day, and wrapped up my evening giving myself a facial with the new facial cleansing brush that I picked up at TJ Maxx earlier in the day.
Day #2
This was photo shoot day, so I prepped my clothes by ironing them and getting the items ready for the photos.
I also took time getting ready, by taking a long shower, fixing my hair slowly, and applying my make-up in depth. This was such a different routine than I normally have because my "getting-ready" routine typically consists of a
let's see how fast can I make myself at least look presentable to leave the house.
routine.
The photo shoot went great, and the photographer and I had so much fun. It was a great "break" from being totally alone on my retreat, for some laughs and social interaction.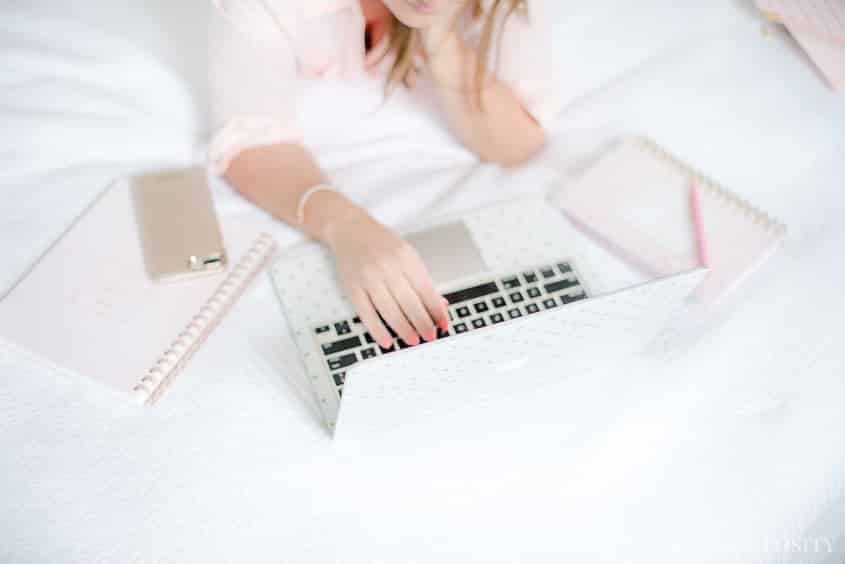 I finished off day #2 by filming a few videos in the kitchen, packing up the things I was done with and crashing on the couch by 8:30.
I was HURTING.
My feet and back were killing me, and I felt like an old woman. This is when I realized I tried to cram way too many work things in to my "relaxing" self-retreat.
But if you have a personality like mine, then you totally get it. I was kid-free, had a beautiful space to film and work in, so I hated to waste any time with all of those awesome resources.
Day #3
You all, I slept in. SLEPT IN! It felt amazing. Not only did I sleep in, I didn't get out of bed for about an hour or so after I woke up. I checked email, read scripture and did a devotion, called my family, looked at Facebook and caught up on all the things.
Then, I rolled out of bed, made some coffee and casually handled the morning like a champ. (Nope, I didn't shower. Are you kidding? This was a self-retreat and that sounded like a chore at the time.)
I hung around the Airbnb until it was time to check-out (heck yes I'm going to stay as long as allowed) and I took the drive home.
Then, I spent this hour and a half really focusing on my family and thinking about how excited I was to get back home to them. I also spent this time talking with God and mentally wrapping my head around how fortunate I was to get that time alone, for me.
When I pulled up to the house, my youngest was sitting there in the yard waiting for me, and it did my heart so good to wrap my arms around him!
Self Retreat Highlight Video
Helpful Links from Video:
The links in this post and on this blog may contain my affiliate link, which means I will make a small commission if you click and make a purchase, at no extra cost to you!
Book an Airbnb HERE! When you use my referral link, YOU get $40 off when you sign up and book!
Instant Pot Review Video: Watch it HERE!
When I had a "Yes Day" for my kids – See it HERE!
Slightly Homemade Cookbook – Buy it HERE!
Victoria Secret PJ's: Buy HERE
Pizza Cutter from Target: Buy it HERE!
TJ Maxx Notebooks and Journals and Planners: Browse them HERE!
Face Brush from TJ Maxx – Buy on Amazon HERE
Use the hashtag, #SelfRetreat on social so I can follow you along on your journey and cheer you on!
Join our "The Fab Society" Facebook group where we talk about and encourage one another to find and look for that happiness that we long for!
Thank you so much for coming along on my self-retreat journey! I'd love to hear all about yours, or if you want to go on one too! I'll be sure to cheer you on!