What is a lifestyle blog? Breaking down the difference in a niche blog and lifestyle blogs. What topics lifestyle blogs can include and ideas of what to post.
What is a Lifestyle Blog?
When I first started blogging in 2011, I started a blog about party planning. Boy did I screw up. I mean, I LOVED styling parties for my friends and family, so starting a blog about parties just makes sense, right?
Wrong. I felt so suffocated blogging strictly about parties, and quickly became burned out and found myself wanting to share more and more about things other than airplane birthday parties or the crawfish boil party that we hosted in our backyard.
Rather, I wanted to share the new guacamole recipe that I whipped up in my kitchen on a whim or share the photos of my living room that I just decorated and was so proud of, because it was FINALLY done.
So thankfully, early on in my blogging career, I went with my gut and did away with the blog that was created and NAMED solely around "parties" and started a new blog. One that had a name that didn't hold me to a particular topic and where I could write and share photos on anything that I wanted.
What does it mean to be a lifestyle blogger?
Little did I know, what I was starting next, was a lifestyle blog.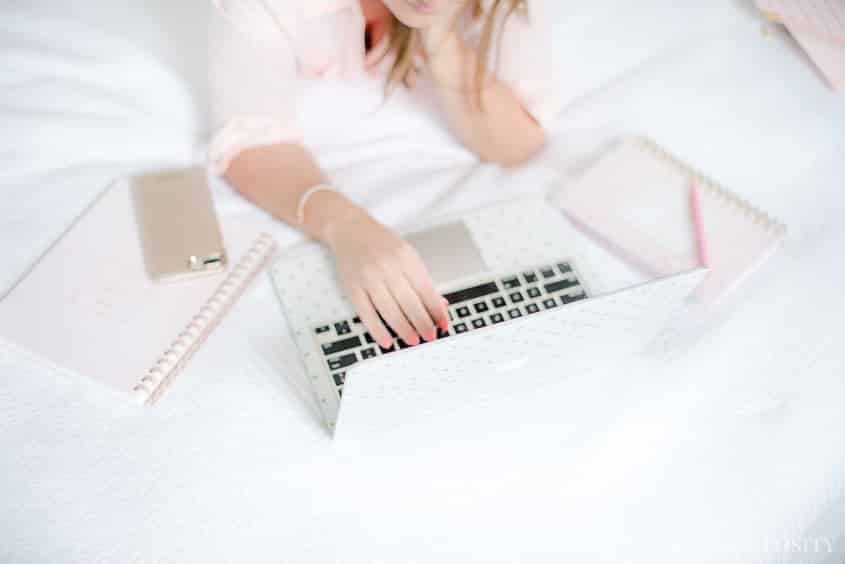 When I started Fantabulosity, I had no idea what a lifestyle blog even was. I called myself a "mom blogger" or even just a "blogger" until I started to hear other's use the term "lifestyle blogger" and realized that's exactly what I was, and a lifestyle blog was what I had.
Now could it possibly mean that I use the term "lifestyle blog" so I don't have to niche down on a particular topic? Yes, most definitely. But is that wrong? I don't think so.
LIFESTYLE BLOG:
(In my unprofessional definition) is an online media platform where the author shares personal interests and aspects of their daily lives.
For instance, a peek inside someone's life, seeing how they live, operate, and areas of interest that pertain to their taste and/or style.
Lifestyle blogs are usually image-heavy, providing more of a visual experience for the reader, rather than a journal/diary type of blog. (Or "personal blog".)
"So what types of things do lifestyle bloggers blog about?"
Well, life. What they enjoy, where they go, what works at home for them, their kids… whatever it is that they WANT to share with the world.
Notice that I said "want" to share with the world; not HAVE to share.
Being a lifestyle blogger can really open yourself up to the world in a personal way, but you never have to share more than you're comfortable with.
Also know that when you see "Sally Lifestyle Blogger" blog about her marriage and the intimate details, it doesn't mean that you have to blog about your marriage.
It's your life, it's your blog, it's all up to you.
"What about this blog?"
I'll share a bit about what my lifestyle blog includes, and maybe it will give you a better idea of how it's different than a niche blog.
Fantabulosity Lifestyle Blog
Easy, slightly homemade dishes that are easy to make, yet still something I can whip up for my family on a busy weeknight. Because well, that's my life. I do not have time to make a gourmet meal every night, so I want to encourage and arm other's like me, with quick and easy recipes to help make their lives a little easier.
Affordable fashion ideas for women in their 30's, and beauty and hair tutorials that are easy to follow and inspirational for others.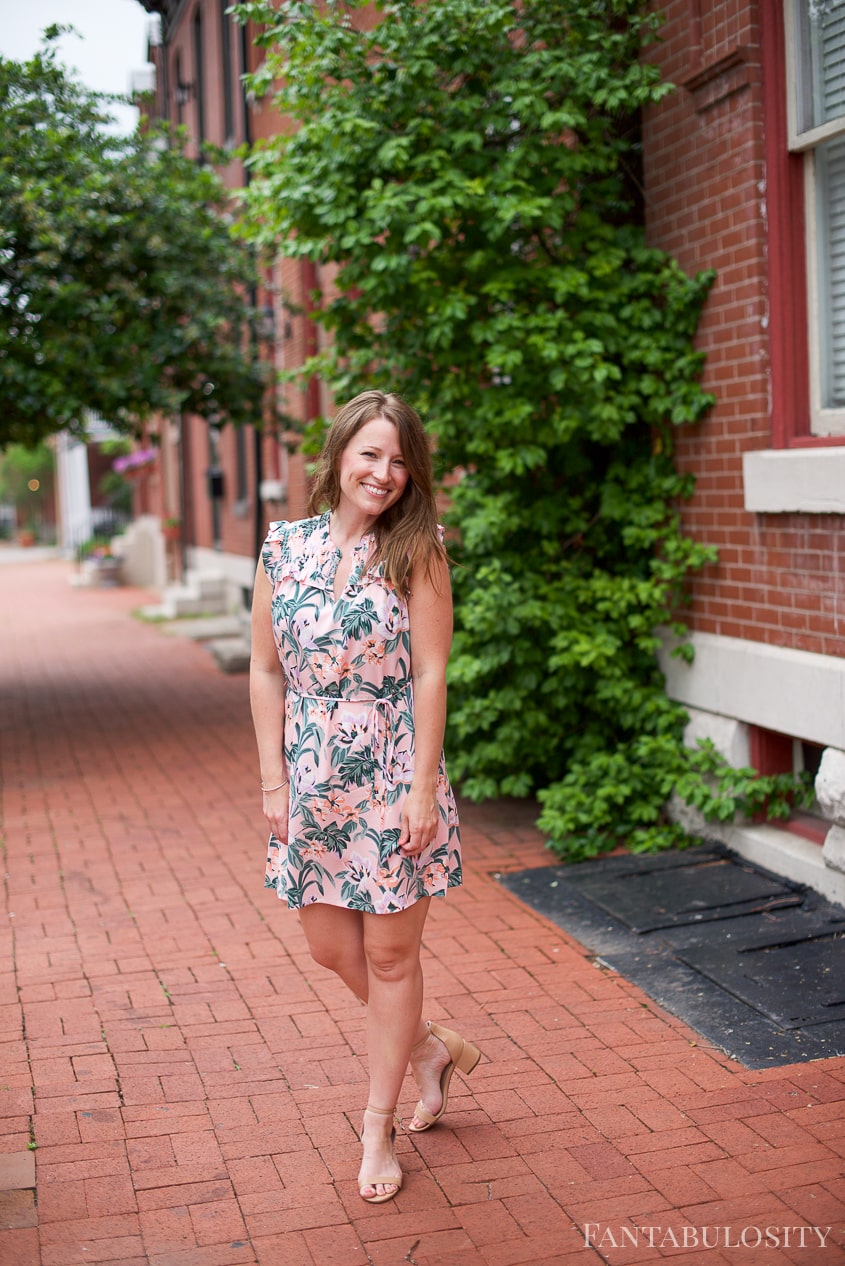 Decorating, organizing and home design ideas from my own house to inspire readers to tackle things in their own living spaces.
Above Image: Gather DIY Farmhouse Sign Tutorial
I love sharing party ideas for all occasions, but especially "girls night" themes when I get together with my girlfriends! Blogging about this occasionally is much better for me than blogging about it all of the time!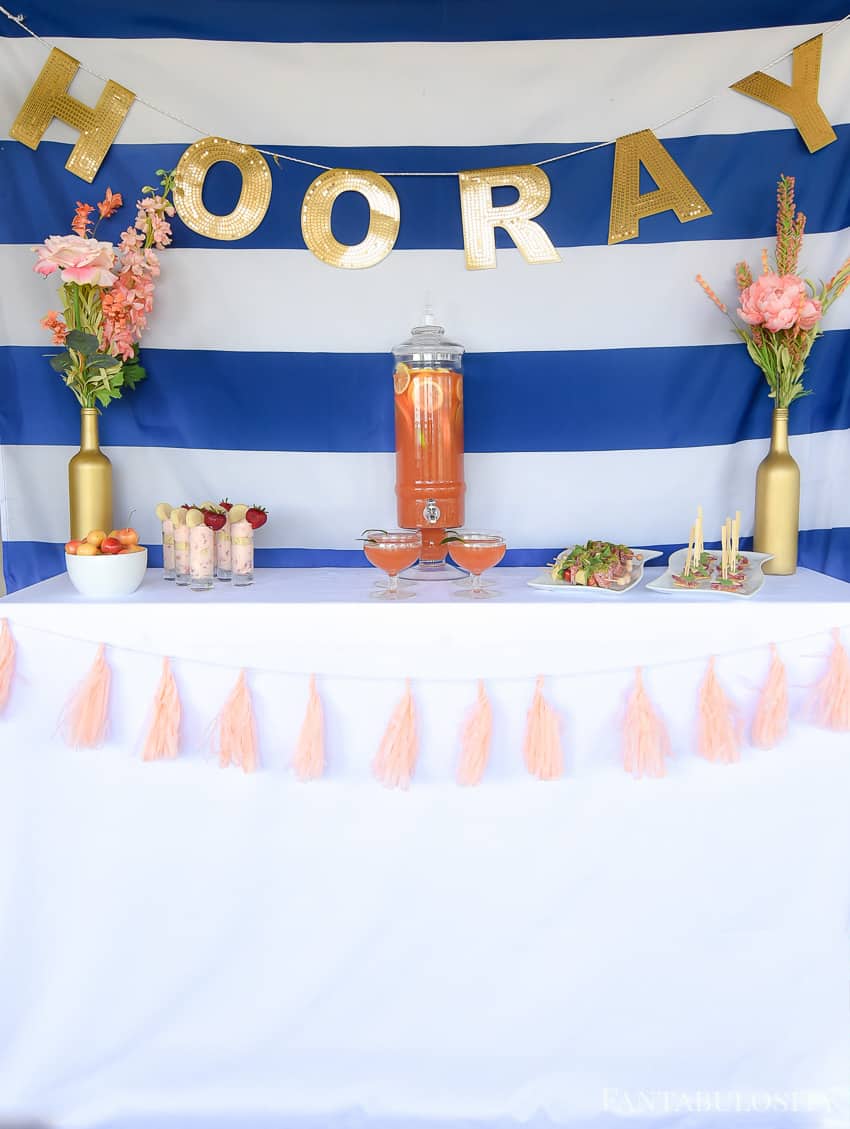 Above Image: Summer Soiree
I'm just going to say it…the online world can be full of so much fakeness. I adore sharing the brutal honesty and sometimes "not so pretty" things in life, for two big reasons.
There's no pressure to be "perfect" and it takes a load of stress off of me.
Helping other women relate to the realness, to let them know that no one is perfect and we all have a lot of the same struggles is by far the biggest reward. We're all in this thing called "life" together, so we might as well join virtual hands and get through it together. You'll find me sharing a lot about motherhood, marriage, self-care, traveling and my business… my lifestyle blog.
Because I can! Right? Whatever life throws at me, or whatever I'm currently passionate about, I get to share it with the world!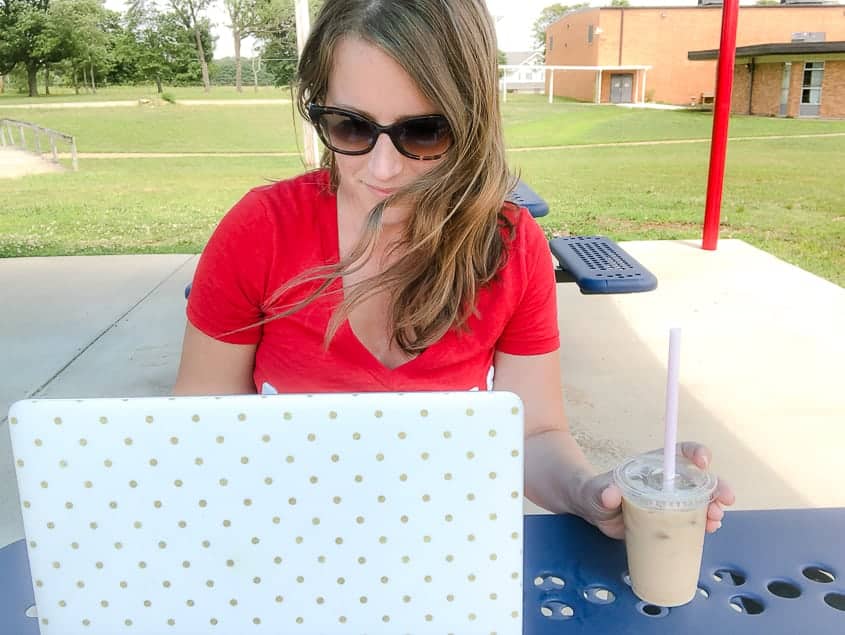 What should a lifestyle blog include?
Friends, that's the beauty of a lifestyle blog. It's about your life, what you love and what you WANT to blog about.
"So Why Would I Start a Non-Lifestyle Blog?"
Well, this could be answered a few different ways, and probably even answered many more ways than I'll suggest.
But this is what comes to mind initially.
Boosting Your Current Business:
If you're starting a blog alongside a business that you're currently running, a lifestyle blog may not be a good fit. Starting a blog focused on the same thing(s) as your business is probably the best bet.
Your #1 Passion:
If you love something specific and you have a lot of knowledge to share on that particular topic, then niching down is something to consider!
For instance, a food blog. Do you love to cook, know you'll always love to cook? Then a lifestyle blog may not be a good fit. Call yourself a food blogger and focus on food!
There are many topics like "food" that you can build a blog around. Fashion blogging, business blogging, life coaching, and so many more topics have a TON of content opportunities to start a blog on.
Getting Too Personal:
Want to start a blog but you're not comfortable sharing so much personal detail? Considering a blog on a general topic would be a great start!
For example, starting a blog on family vacation destinations, deals of the day from online stores or even baby food recipes, are examples of topics that you can blog about, without going into personal detail, as well as a gazillion other topics!
How do lifestyle blogs make money?
Maybe someone told you that you can make money with a blog, and that's your number one goal. Starting a lifestyle blog may take a little longer to make money (building an audience, writing about a lot of different items, etc.) than say starting a blog on vacuum reviews where you solely focus on sharing and linking to vacuums online, earning a commission for each one sold.
Niching down on a specific topic like this could help you rank towards the top of Google faster and give you an authority in the area of vacuums, sending you a lot more traffic than say a lifestyle blog who mentioned using a vacuum once in the blog post on how to clean a living room.
However, it IS possible to make money with a lifestyle blog, and I'm living proof of that. Honestly, having a lifestyle blog has worked wonders for sponsored posts because it opens up many more opportunities for working with many different brands.
Last Piece of Advice
Friends, you know you better than anyone. If you're the type that loves to switch things up occasionally and are passionate about a lot of different things…and are even sitting here reading this thinking,
"I'm not sure what I want to blog about yet, but I know I want to blog about something"
then consider a lifestyle blog!
You can always niche down later, but I always say niching down is easier than niching "out".
Ready to Start Your Blog?
If you're ready and you'd love a complete, easy to understand walk-through, on how to start your very own blog, then:
so you can get your blog started TODAY!
By the end of this video series, you'll have your very own blog, publishing your first blog post! Click here to learn more!