Gift Basket Ideas – For Men, Women, Babies, Holiday's & More! Easy gift baskets you can re-create, with fun themes for anyone on your list!
I'm not sure what it is, but when it comes to gift giving, creating a gift basket for someone is always my first thought. They're full of goodies, and SURELY there will be something in the basket that the recipient will love, right?
I also feel like it looks like more heart and thought went in to the gift, rather than just picking something up at the last minute and throwing it in to a gift bag. (I'm totally guilty of doing that by the way.)
Gift Basket Ideas – For Men, Women, Babies, Holiday's & More!
If you're on a hunt for gift basket ideas, then you've come to the right place. I've compiled all of our gift basket ideas right here on this post. That way, you can take a peek to find one that tickles your fancy, and click through the one you pick and get the tutorial on how to re-create it yourself!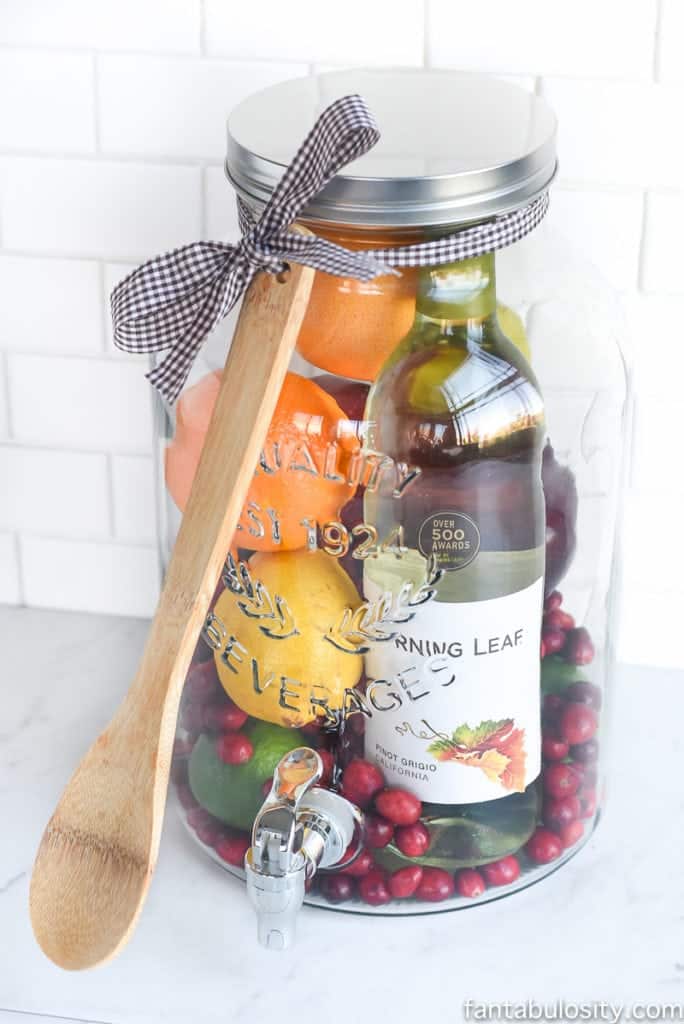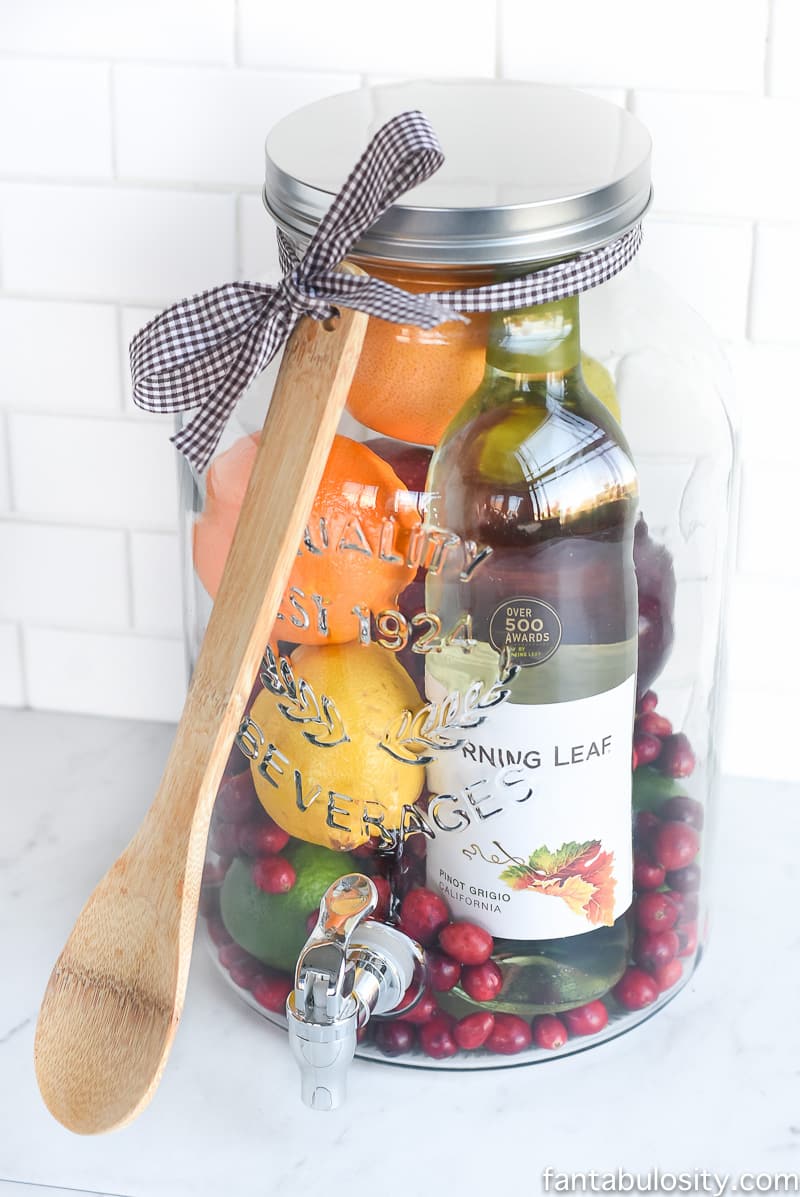 DIY Sangria Kit Gift Idea
Even though it's not a "basket," it's by far one of the most popular gift ideas on the blog, so I wanted to include it here first! Fill a drink dispenser with the contents to make a sangria and it's the gift that keeps on giving. Get the tutorial HERE!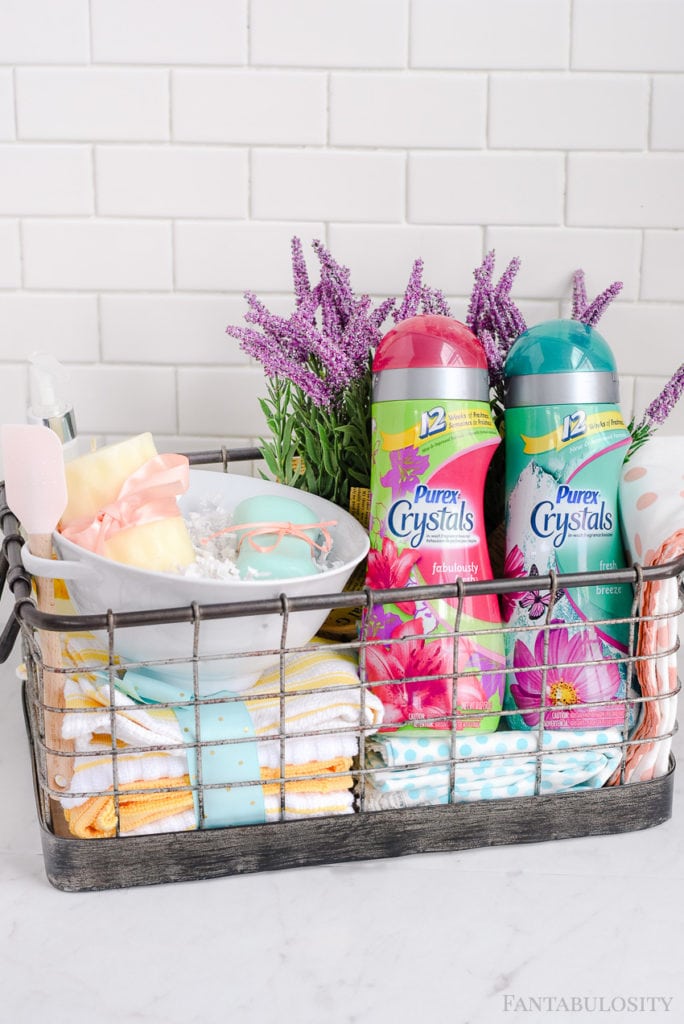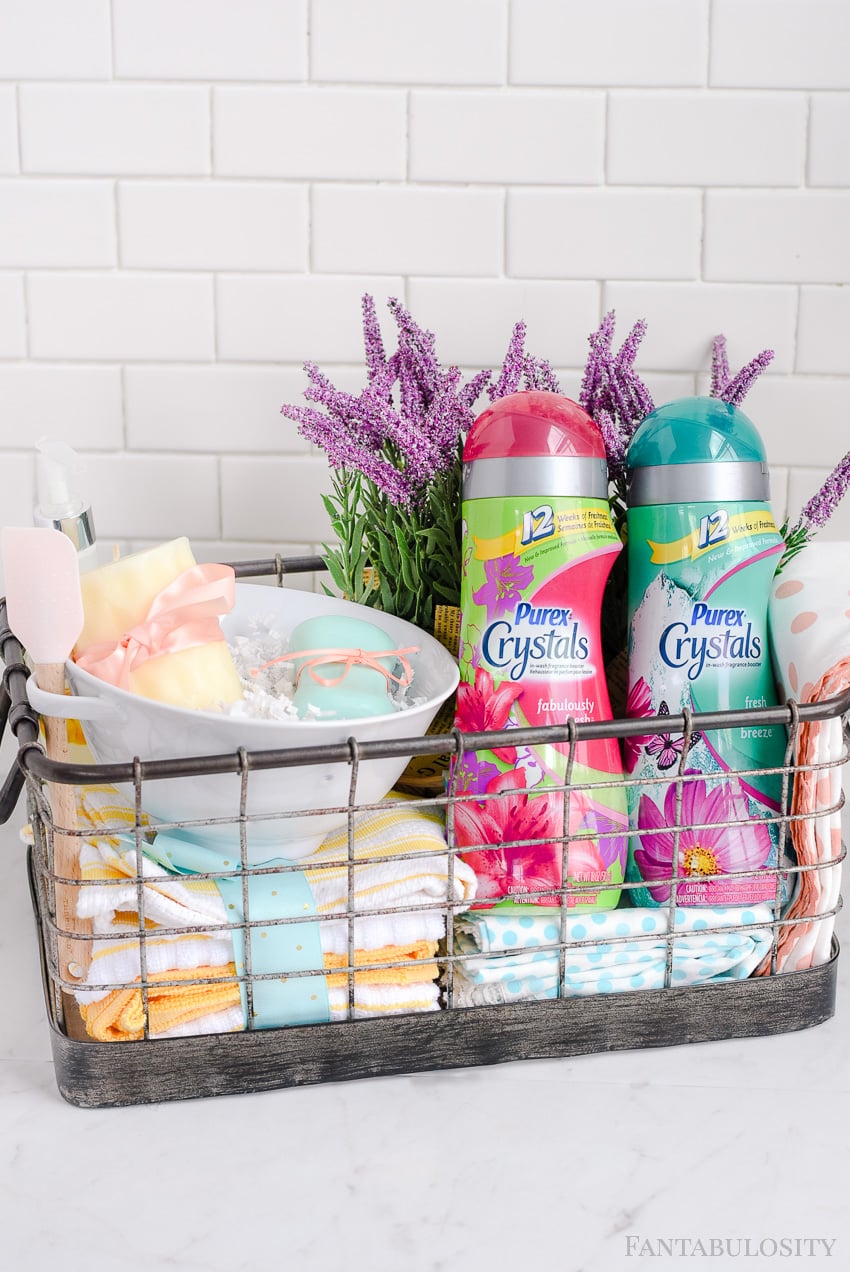 DIY Housewarming Gift Basket
Giving a housewarming gift basket is one of my favorite ways to welcome someone to the neighborhood, or to congratulate a friend on their new home. See what's all included in this DIY Housewarming Gift Basket HERE!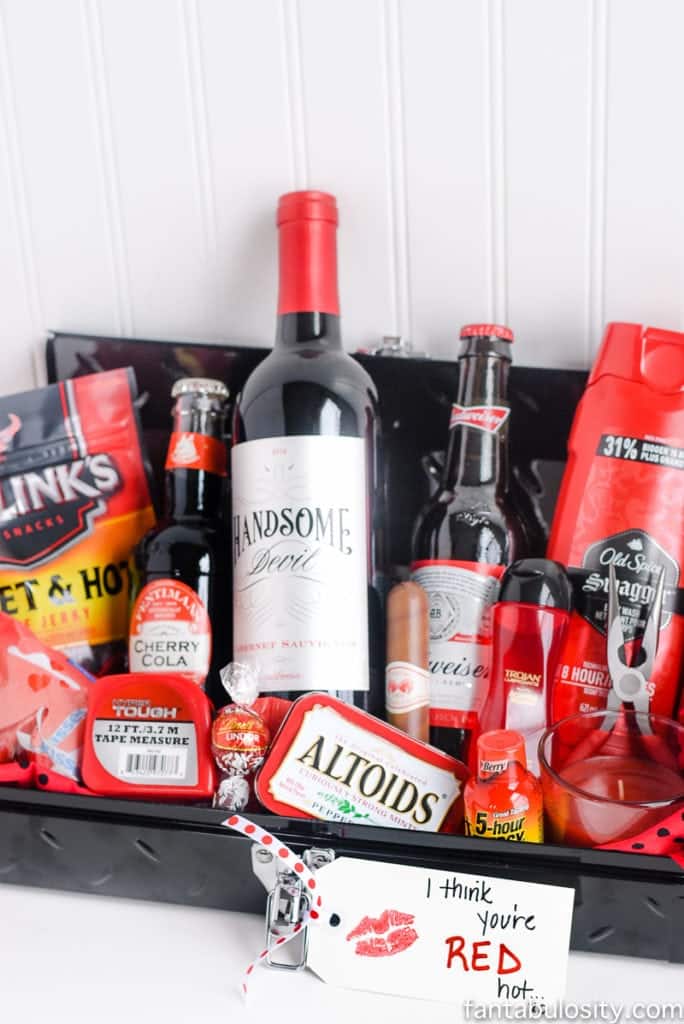 "You're RED Hot!" – Gift Basket for Men
Gift ideas for men can be hard to come by. So when it was time to give a gift to my husband for Valentine's Day, I filled a toolbox that he could use over and over again with all things red! Get more "You're RED Hot" gift basket ideas HERE!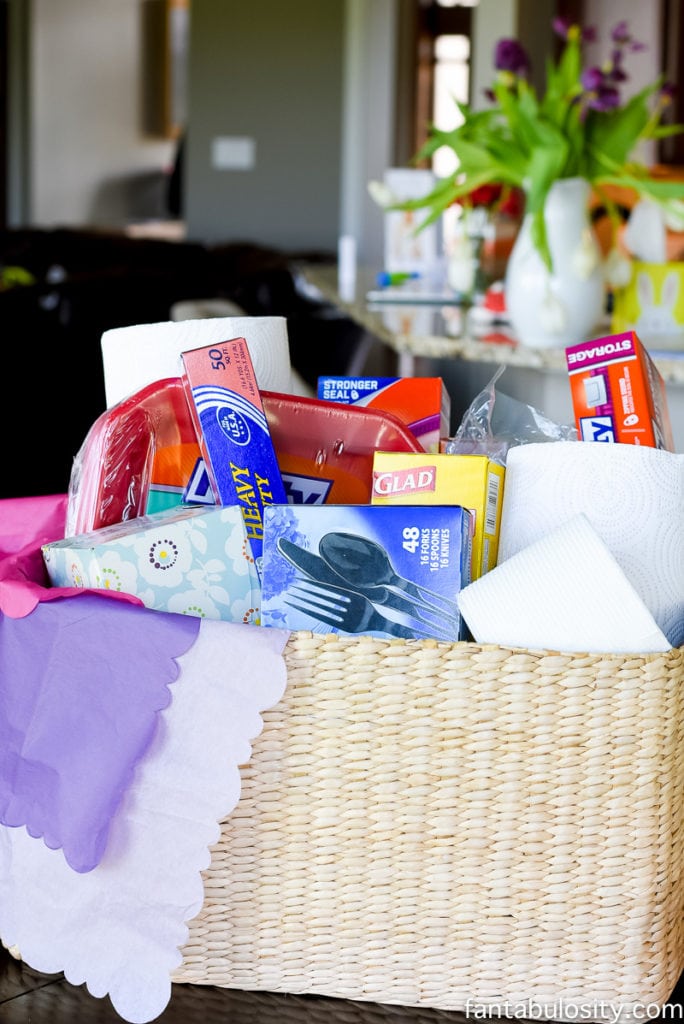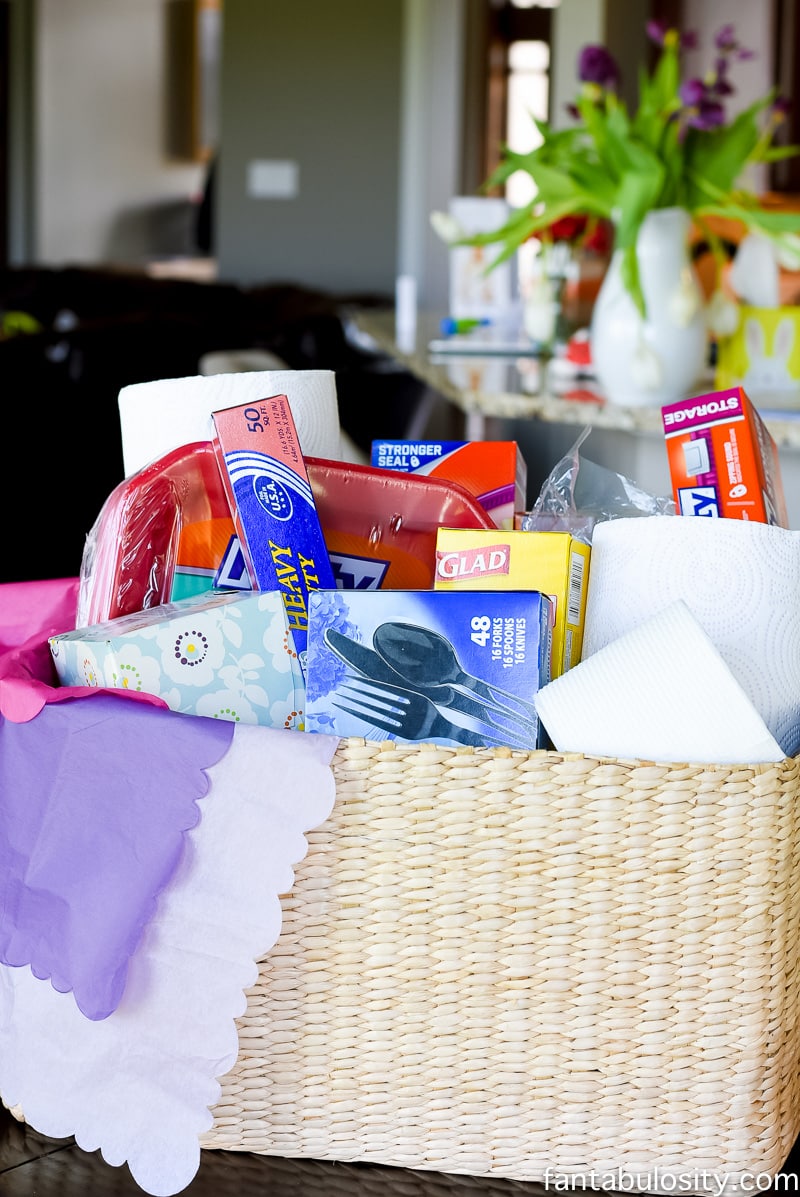 Sympathy Gift Basket
During a time of loss, it can be so hard to think of something to do for someone we love and care about. I'll never forget when someone gifted us a gift basket like this when we lost my husband's father. It was incredibly helpful, and something I'll always remember. Get the tutorial for the Sympathy Gift Basket idea HERE.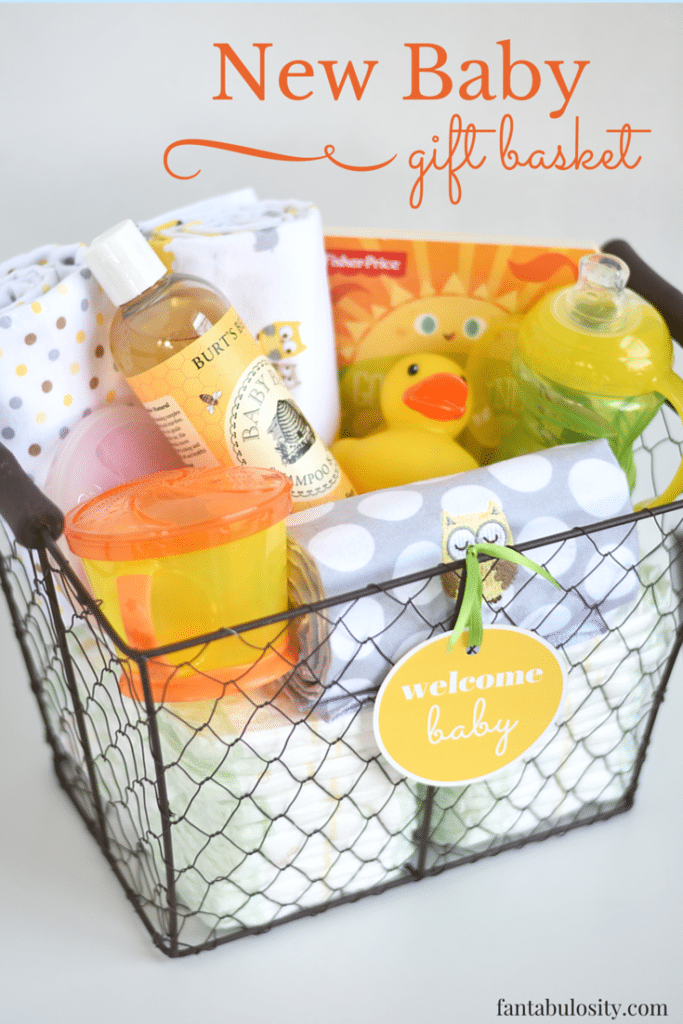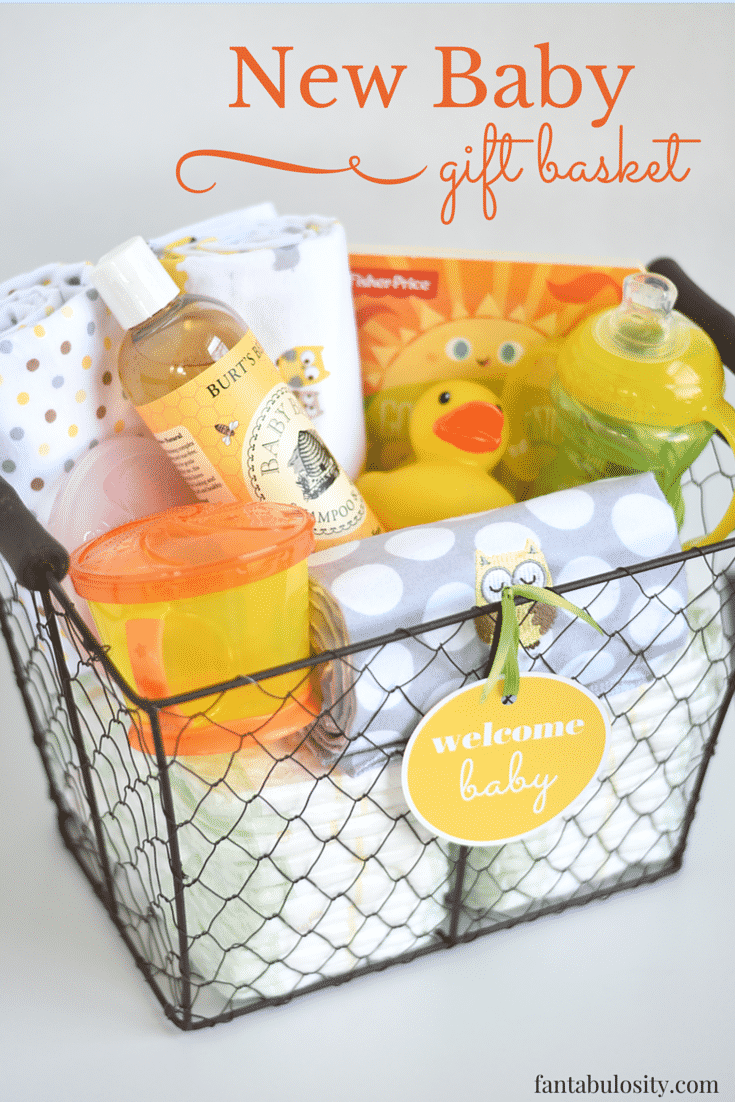 Gift Basket for a New Baby
If you've found yourself in a position where everything has already been purchased from the baby registry, or if you just want to give someone a sweet gift after their new baby has arrived… our new baby gift basket idea may be just what you're looking for. Get the tutorial AND free printable for this new baby gift basket HERE!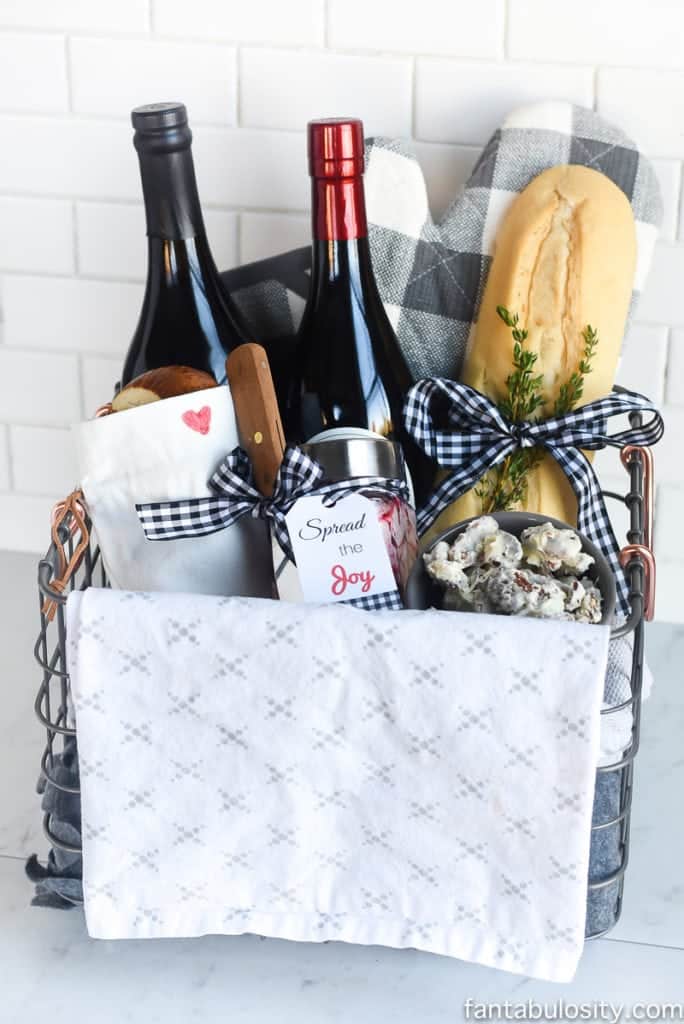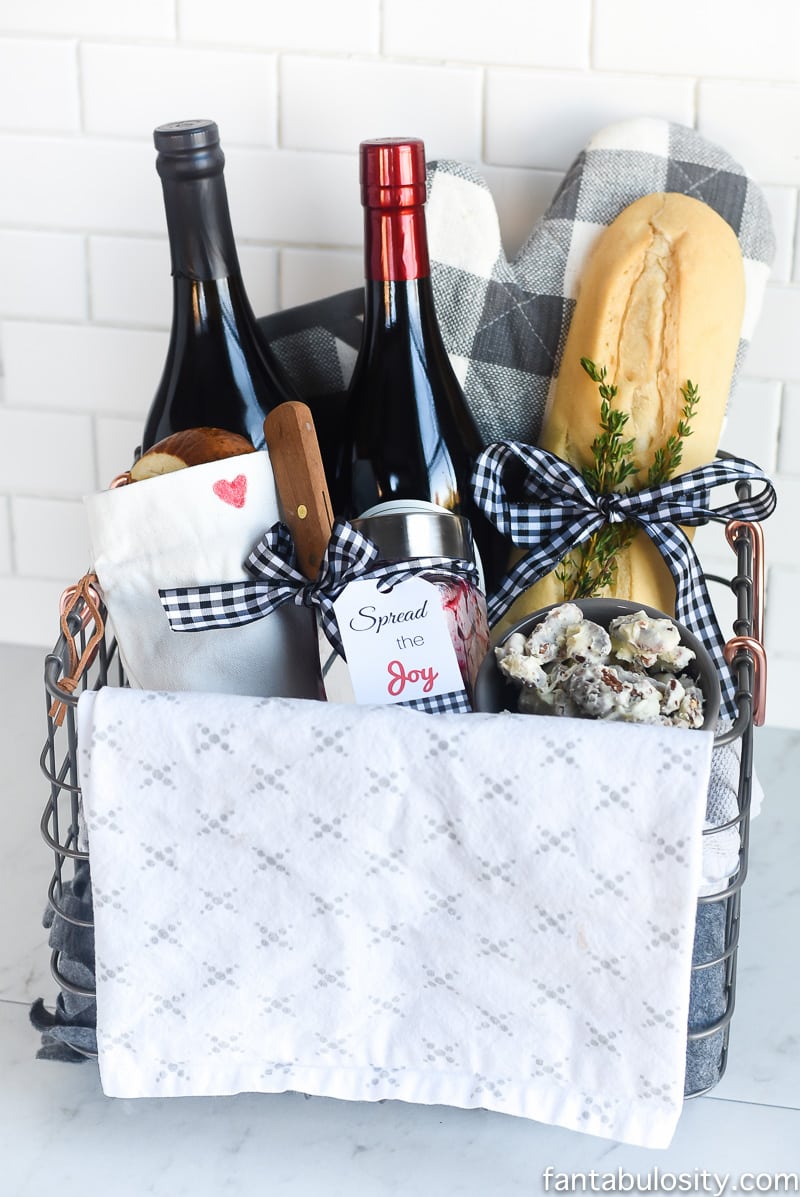 Hostess Bread Basket Gift Idea
What is it about bread that encompasses "comfort?" If you're attending a party, housewarming, or any other occasion where you find yourself visiting a friends home, take along this bread basket gift. Filled with wine, bread, and a yummy homemade fruit butter… your friends/family will be overjoyed! Get the tutorial HERE!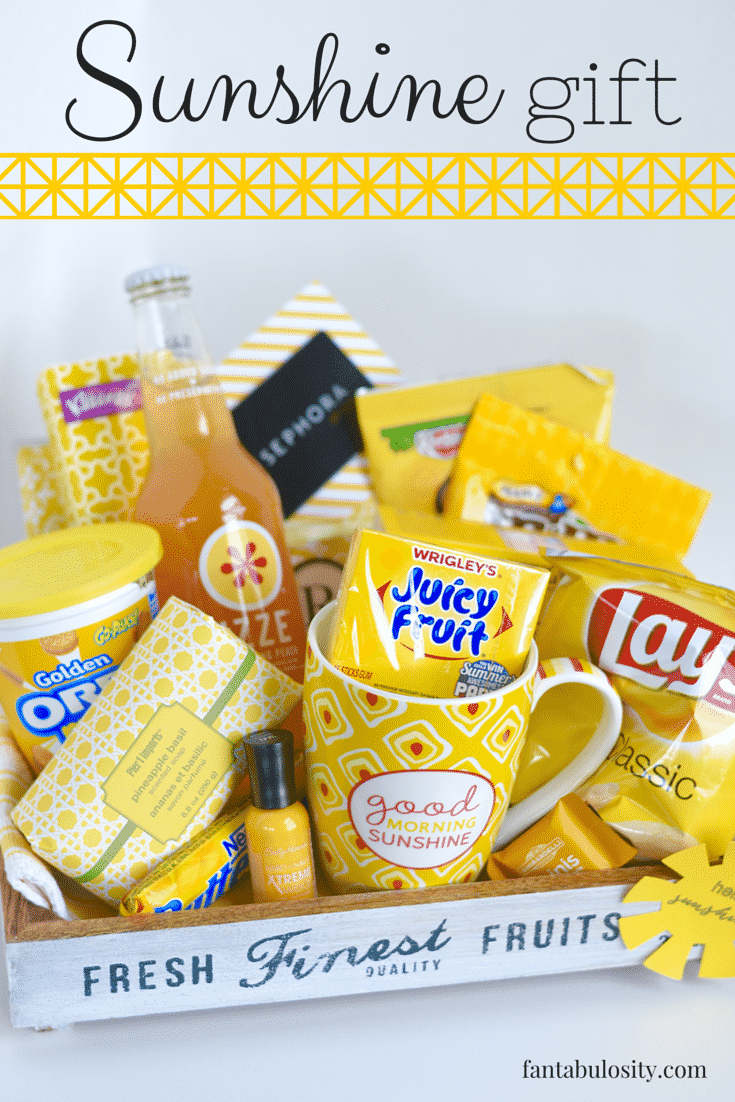 Sunshine Gift Basket Idea
Bring a little sunshine to someone in your life by filling a box, basket, bucket, or anything you can think of with everything YELLOW! Get the tutorial and free printable HERE!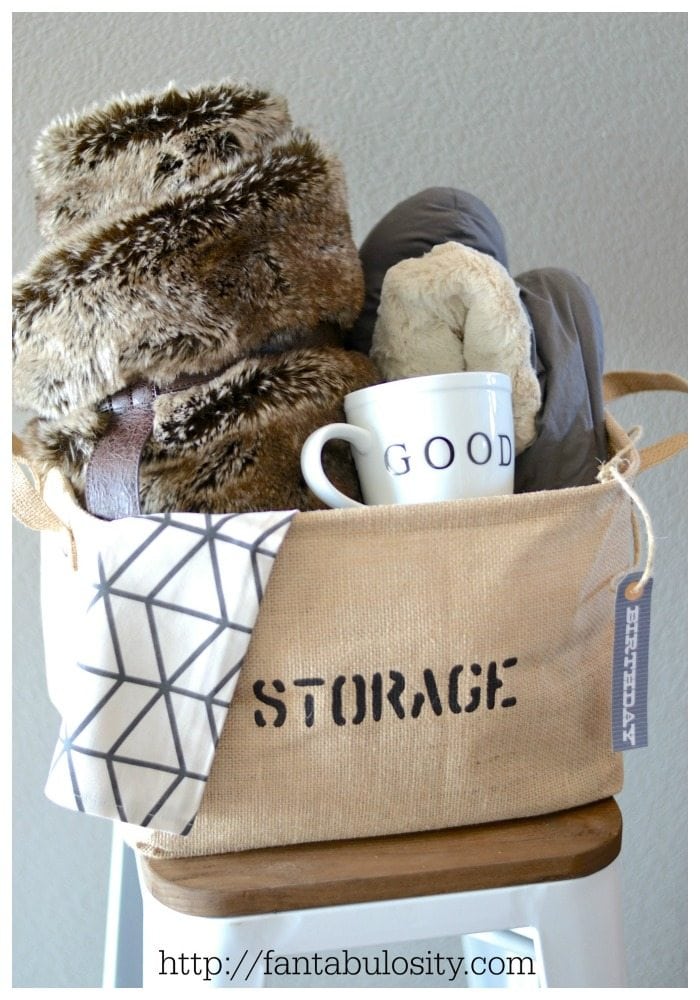 Take It Easy Gift Basket
If you're looking for gift baskets for men or women… or even holiday gift baskets, a "Take it Easy" gift basket may be the perfect idea! Who doesn't love to take it easy, and who wouldn't LOVE to get a basket full of things to help them relax! Get the tutorial and links to purchase some of the goodies you see HERE!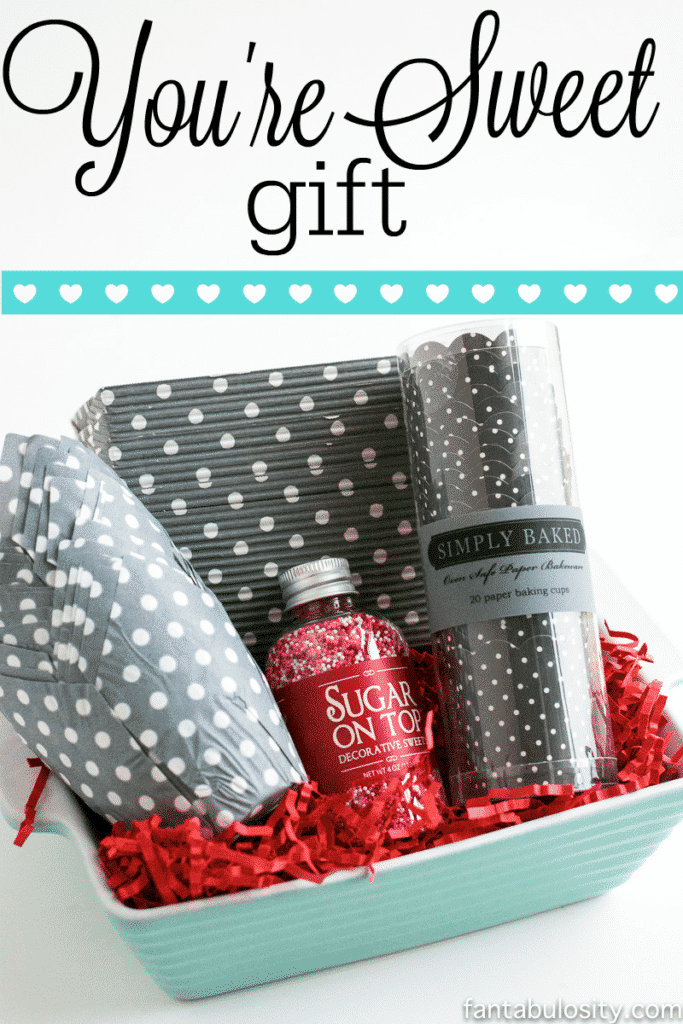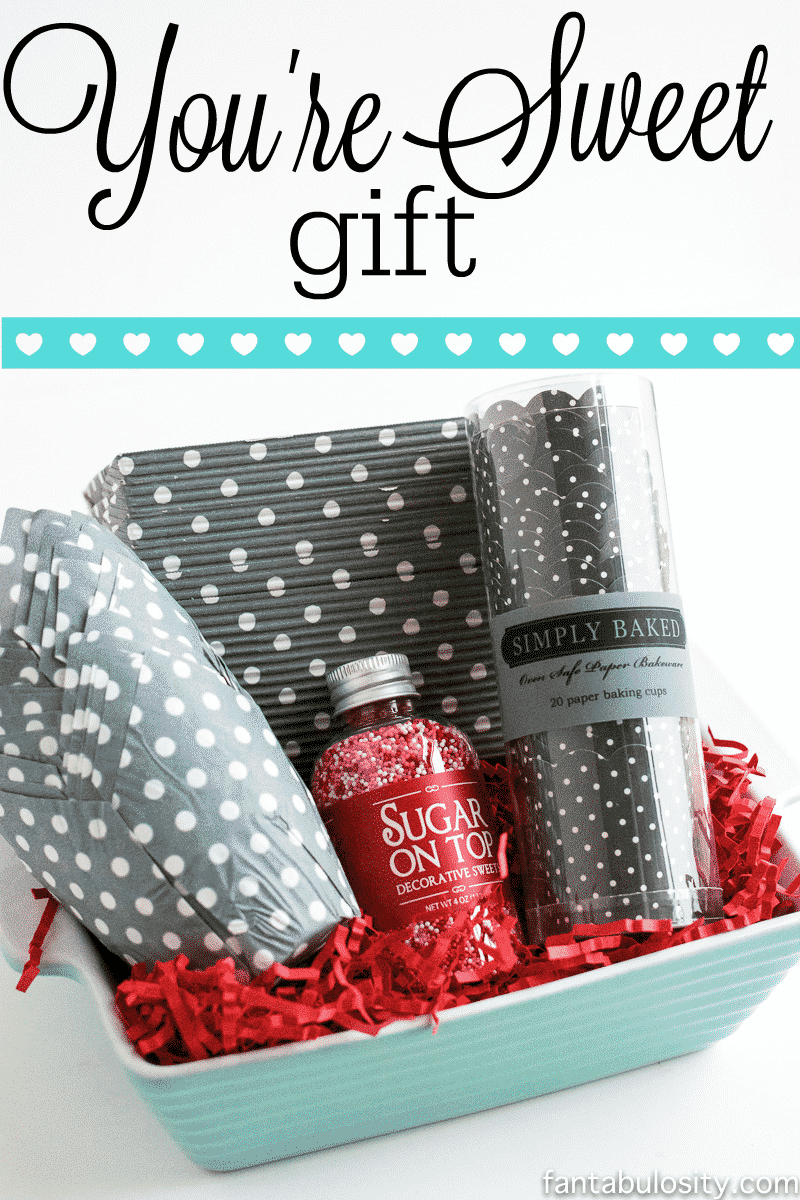 "You're Sweet" Gift
If you have a friend that loves to bake, a "sweet" gift to give is an adorable little baking pan filled with baking accessories that they may not buy themselves. A small gift that packs big sweetness. Get the tutorial HERE!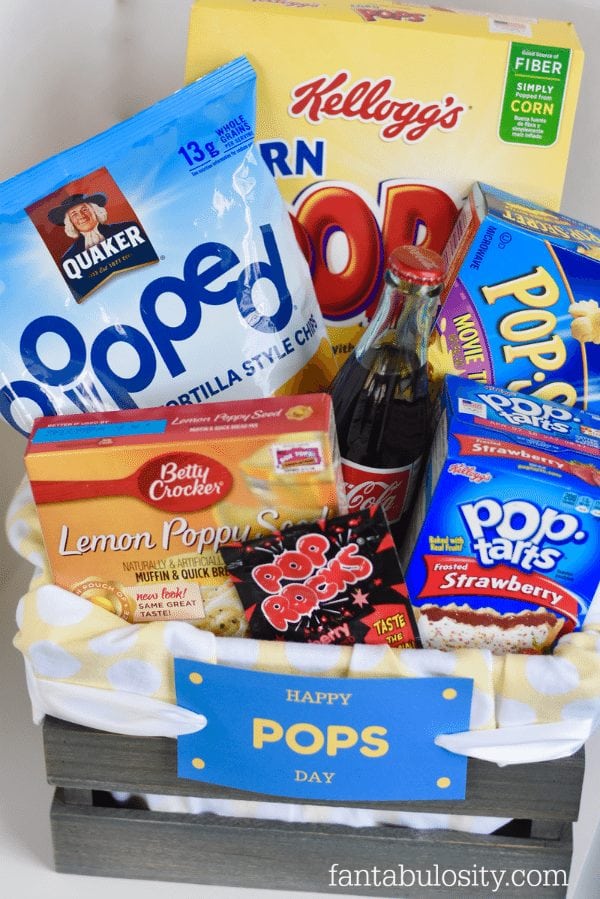 Happy "POPS" Day!
When Father's Day comes around again this year, keep this gift basket idea in mind. Or, if you're looking for a gift idea for dad for his birthday or any other holiday… you can easily change this to "You're the Best, "Pop!" Get the tutorial HERE!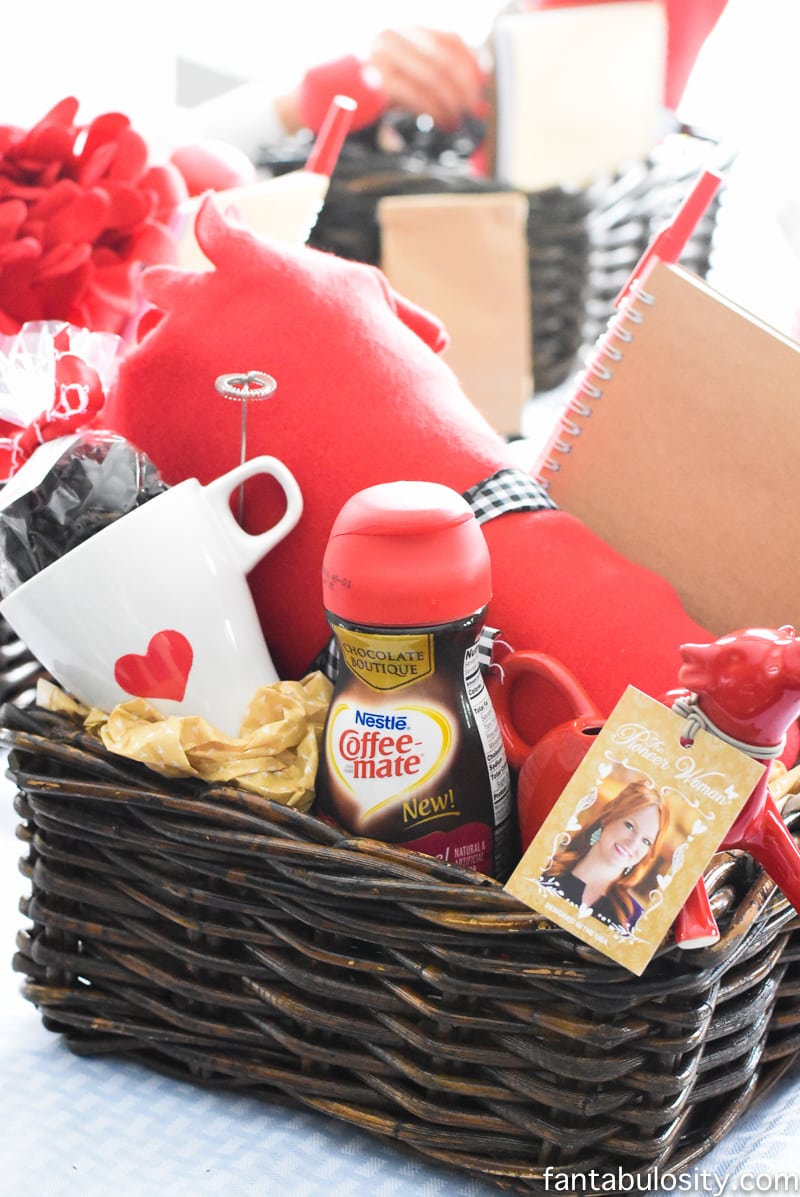 "You've Warmed my Heart"
If there is someone in your life that you want to "thank," a "You've Warmed my Heart," gift basket may be fitting for the occasion. See how we incorporated these gift baskets in with a coffee bar party HERE!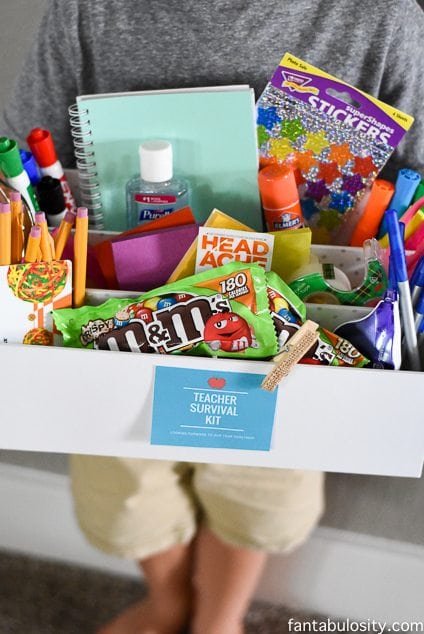 Teacher Survival Kit
What better way to thank a teacher, or prepare them for the school year, than a Teacher Survival Kit!? Get the tutorial of what all we put in our teacher kit HERE!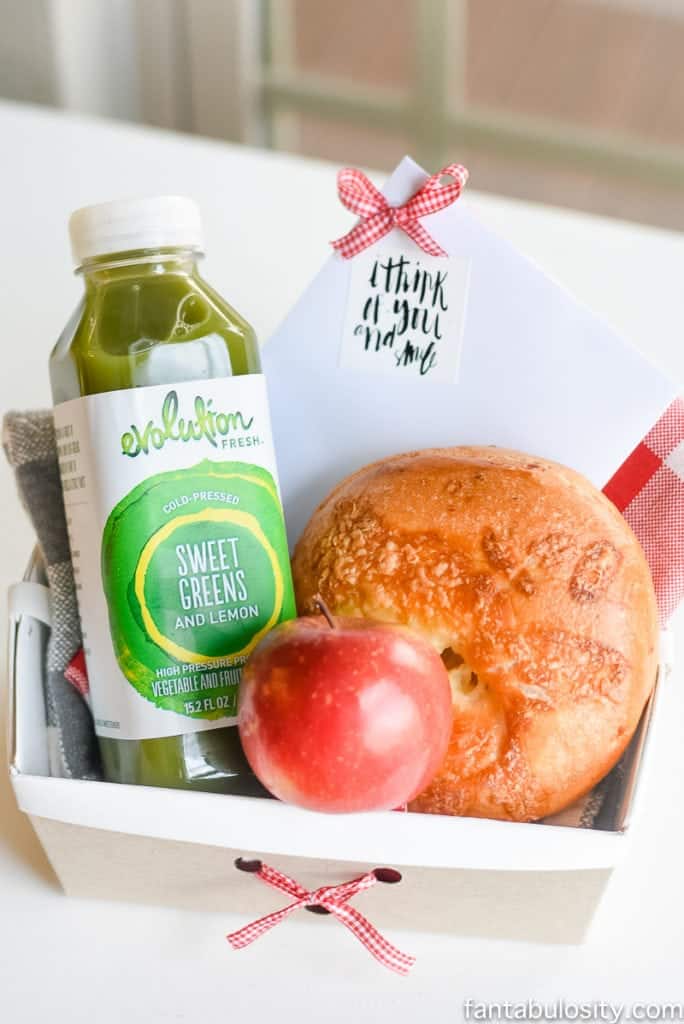 A Sweet Gesture: Breakfast To Go
Whether it's a co-worker, friend or a spouse that you'd love to surprise with a sweet gesture, a breakfast basket may be just the thing to create! Fill it with a fun juice, a delicious bagel and a little note to put a smile on that special someone's face. Get the tutorial HERE!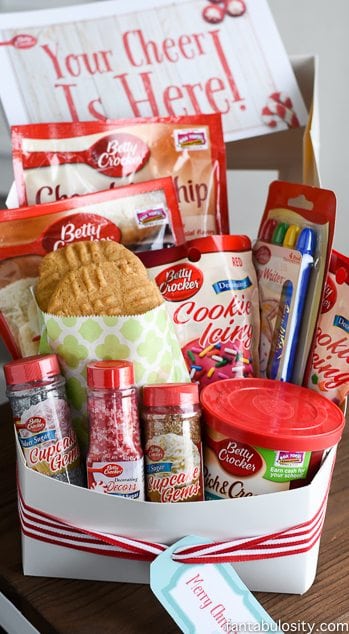 Holiday Baking Kit
If you know someone who LOVES to bake, gifting them with a holiday baking kit may be right up their alley! Filled with cookie and cake mixes, frosting and TONS of sprinkles… it will surely be a hit. Get the tutorial HERE!
Meal Care Package
Did someone you know bring home a new baby? What about someone who's had a rough go lately, and could use dinner delivered? This meal care package idea is a great way to show them you're thinking about them! Get the tutorial HERE!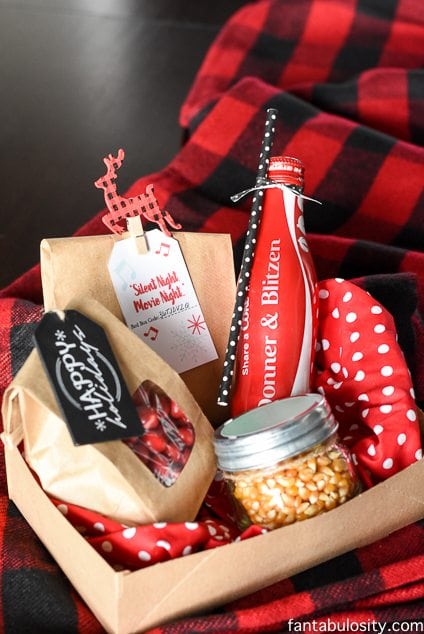 Movie Night In
What a fun way to give a family a head start to a fun family night in! A gift basket (or box) filled with the goodies to create a fun family movie night! Get the tutorial HERE!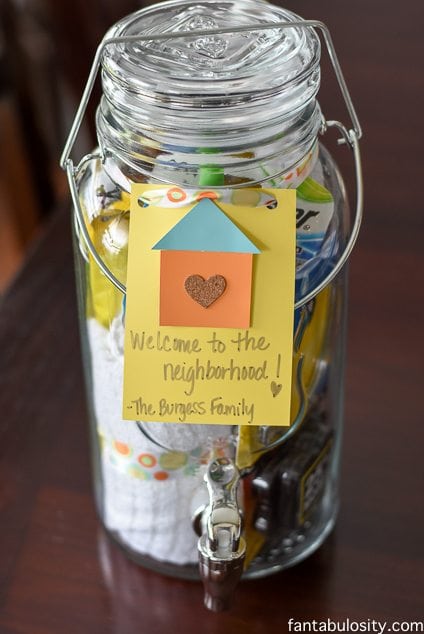 Welcome to the Neighborhood Gift Idea
Filling a drink dispenser full of items that someone may need for all of the moving struggles and breaking in the new house, is a great way to show someone you're thinking about them during the move! Plus, the drink dispenser can be used to fill with a favorite beverage to quench the thirst after all of that hard labor of moving and decorating! Get the tutorial HERE!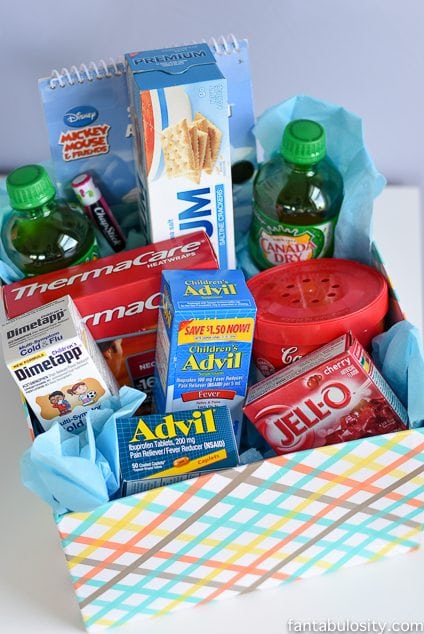 TLC Kit- Get Well Soon!
Know someone under the weather? How amazing would it be to receive a gift box full of medicine and other goodies to help comfort during a time of feeling so awful!? Get the tutorial for this TLC kit HERE!
Have I Forgotten Any?
Whew… now that's a lot of gift basket ideas right?! I sure hope you found one that you want to create too! Is there a gift basket idea that you'd love to see added to this list? Let me know in the comments below, and I'll see if I can create something!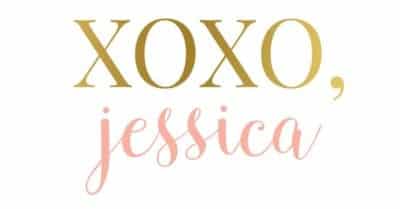 Pin it, to Remember it…