With so many tasty ways to make hamburgers, you are sure to agree they are one of the most versatile dinner options for families. Hamburgers can be served with a variety of toppings, so you can customize them to your liking, (like we did with our burger bar) so they are always a great option for picky eaters! I have made them in so many ways over the years. You can find my favorite recipes below!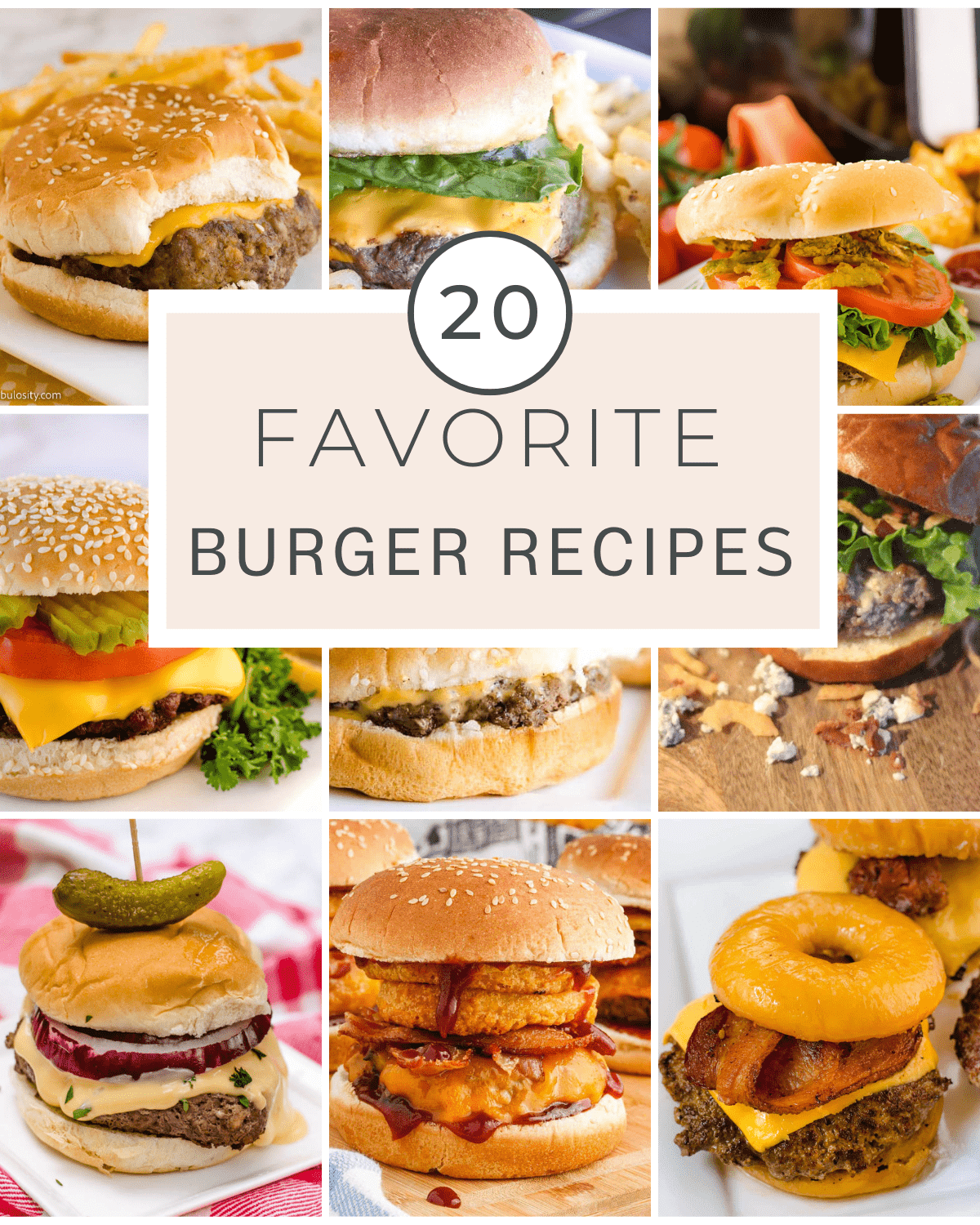 Don't forget to save this collection to your easy dinner board. Make a batch of this red-skin potato salad, or these sweet potato fries for a really great side to go with your burgers.
This idea brings dessert to the dinner table in a big, bold way! Tuck a juicy cheeseburger in between glazed donuts for a deliciously different way to have dinner at home.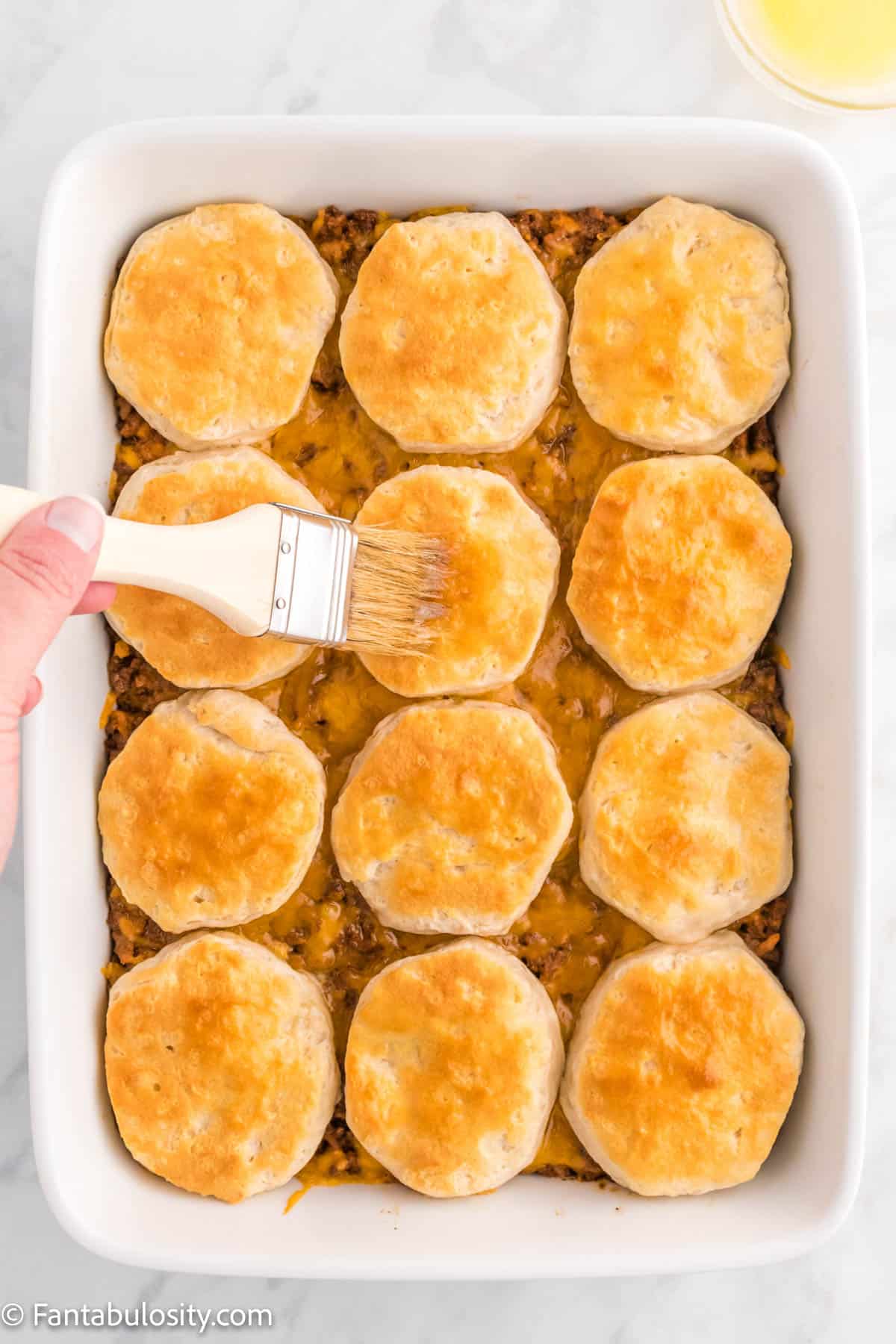 Skip the buns but deliver cheeseburger flavor with this easy casserole that can feed a hungry crowd. The biscuit topping offers a delicious twist on a classic.
Pull out the electric skillet and avoid that pesky stove top splatter. This recipe turns out to be a really good cheeseburger that is juicy and flavorful.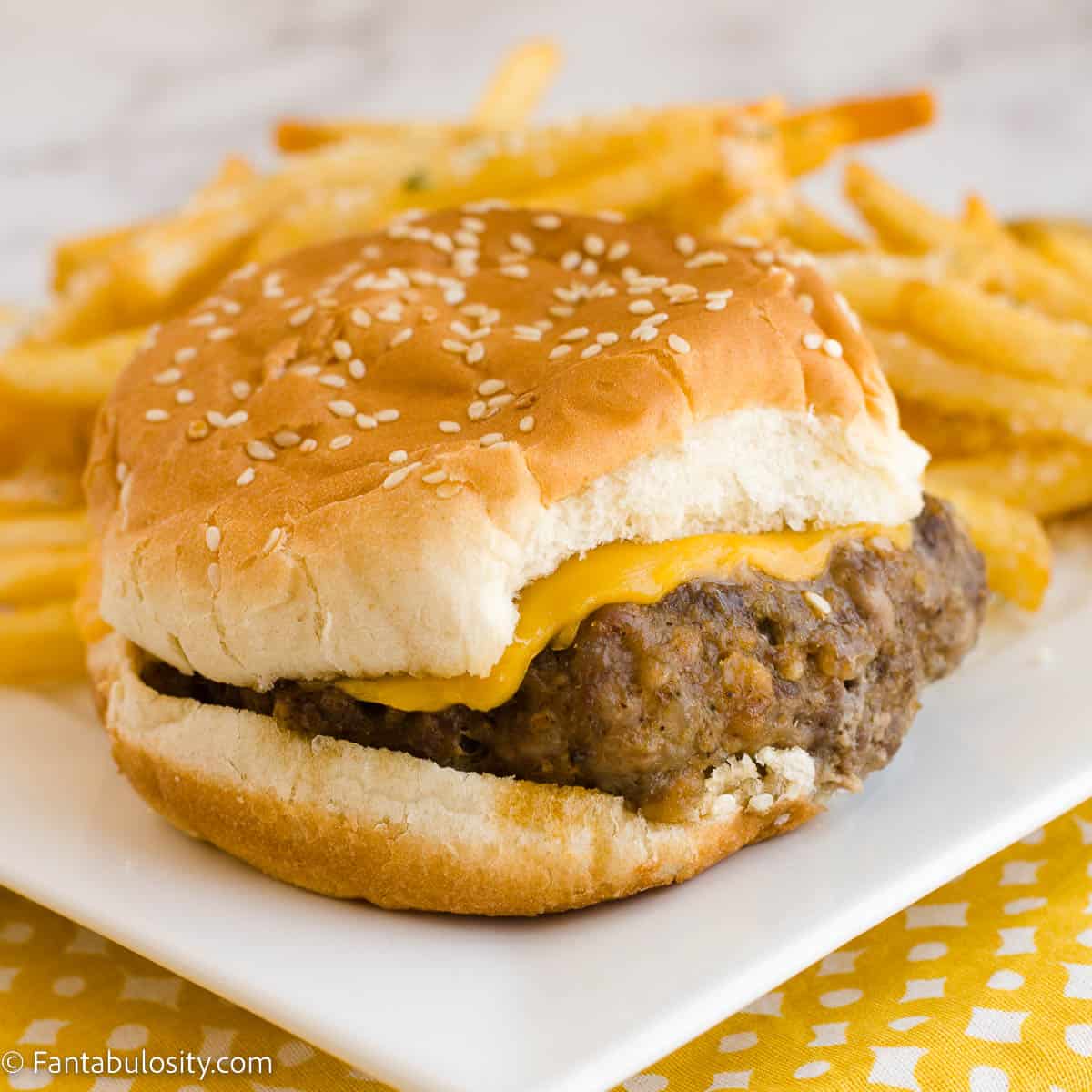 Combine deer with sausage and what you get is one amazing burger. Fry them, grill them or even bake them for a really great take on an all-American burger!
The easy addition of blue cheese elevates this recipe immediately. You are going to love the way this flavor pops with every bite.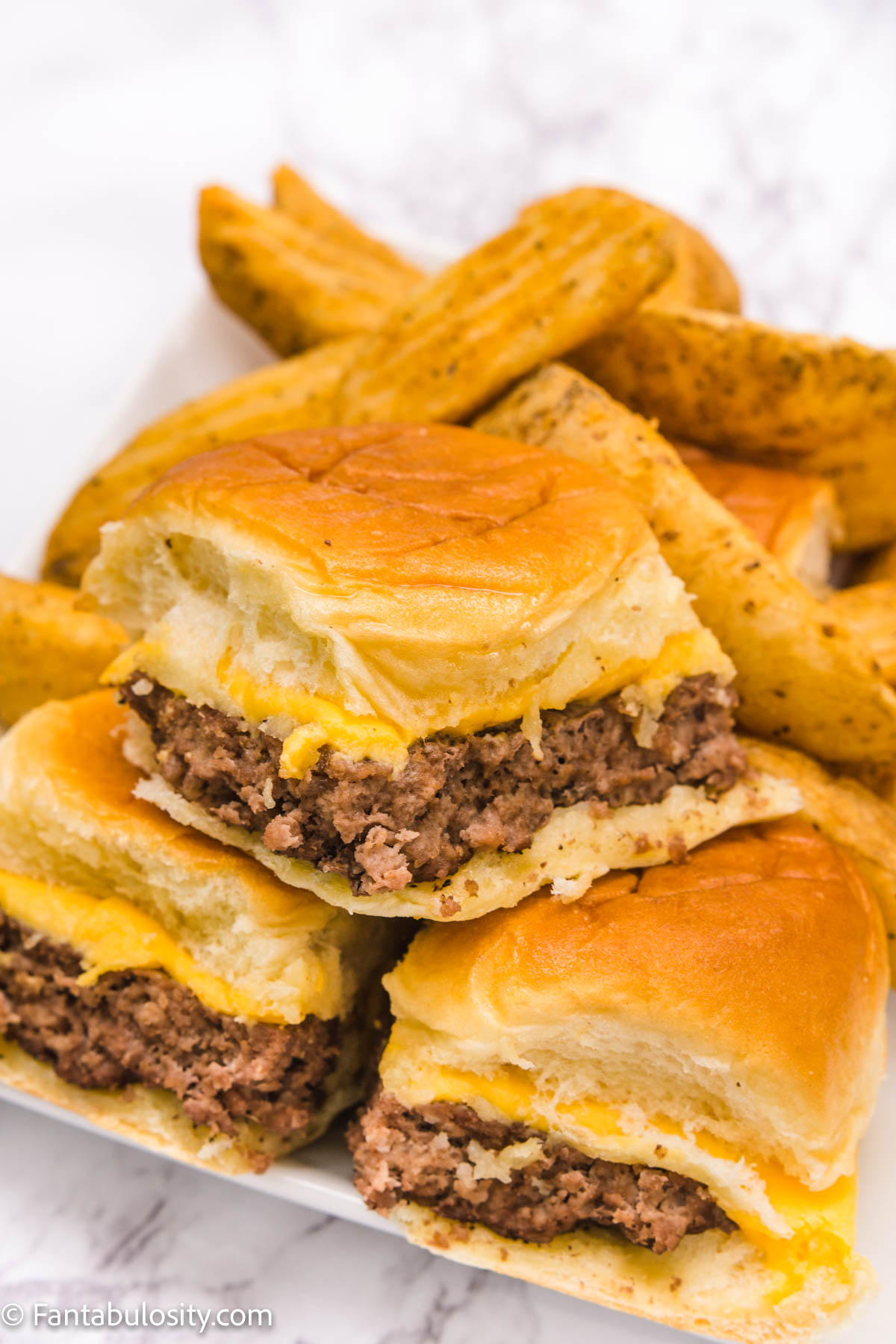 While these sliders might be smaller in size, they absolutely have a whole lot of big flavors tucked into each bite. Your family will love this recipe paired with eggplant fries.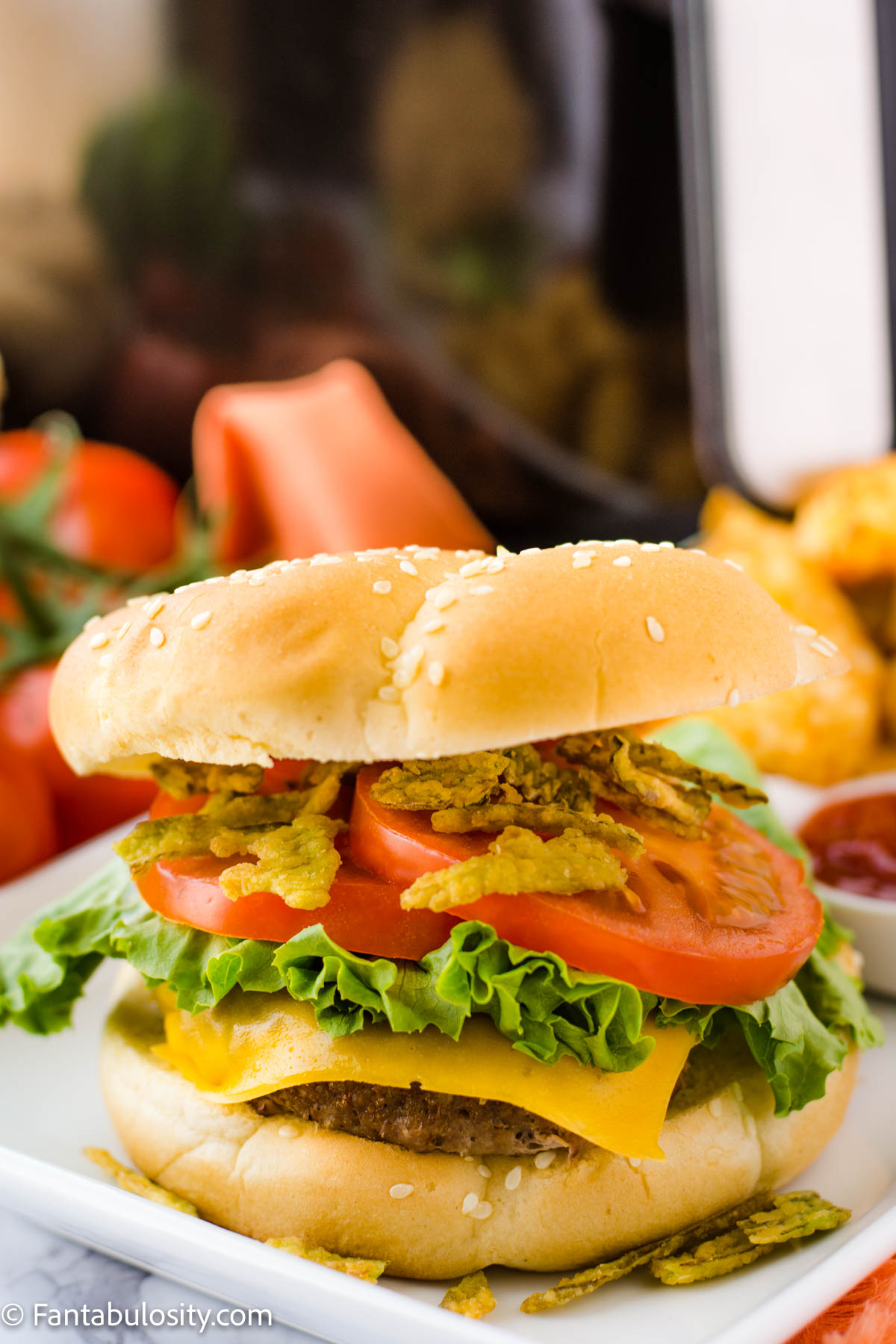 Make burger night super juicy and healthy by using your air fryer and ground turkey. This easy weeknight recipe will be a hit with the whole family.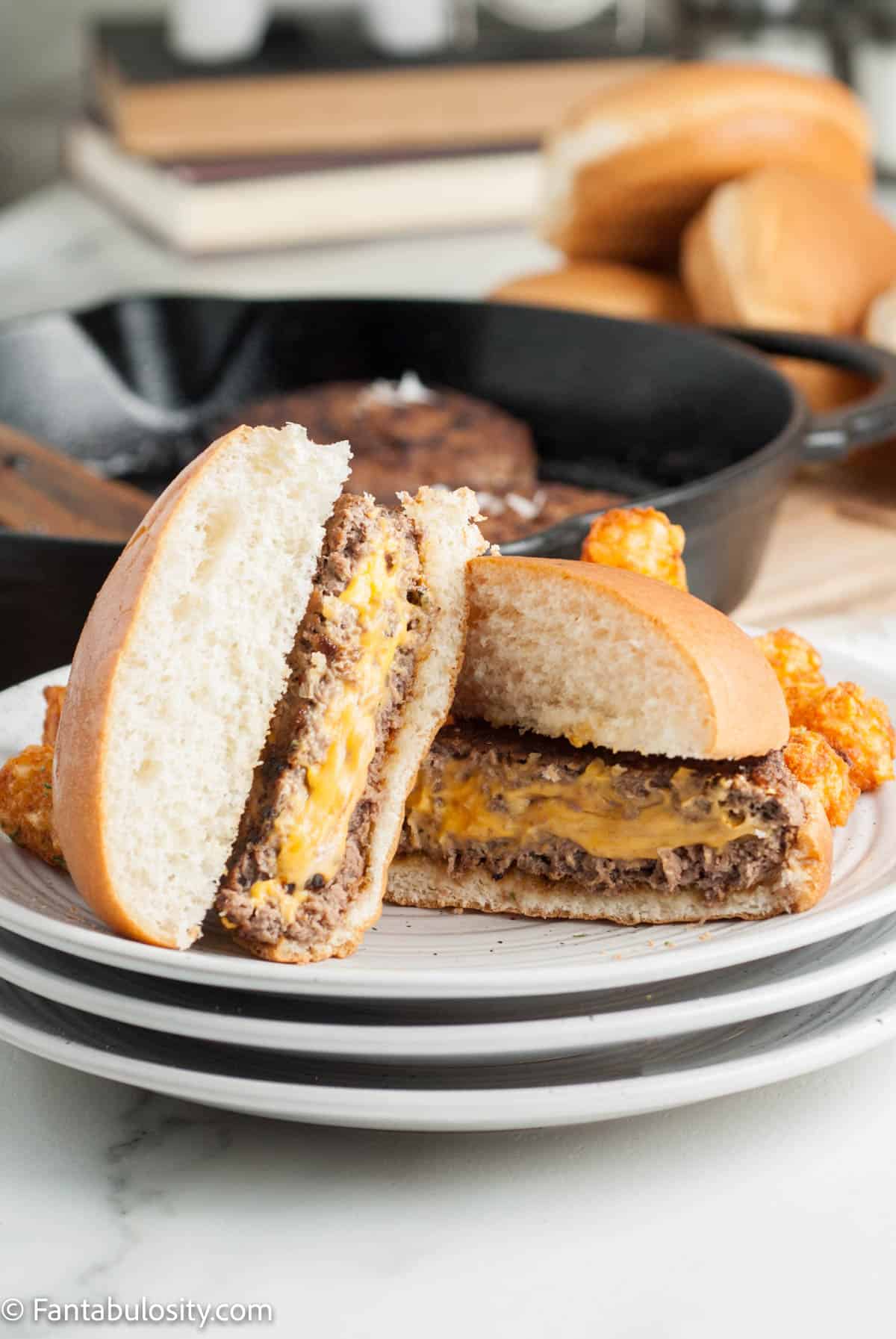 These burgers are the best! Skip the cheese topping and opt for a cheese stuffing to make these juicy burgers with beef, chicken or even turkey.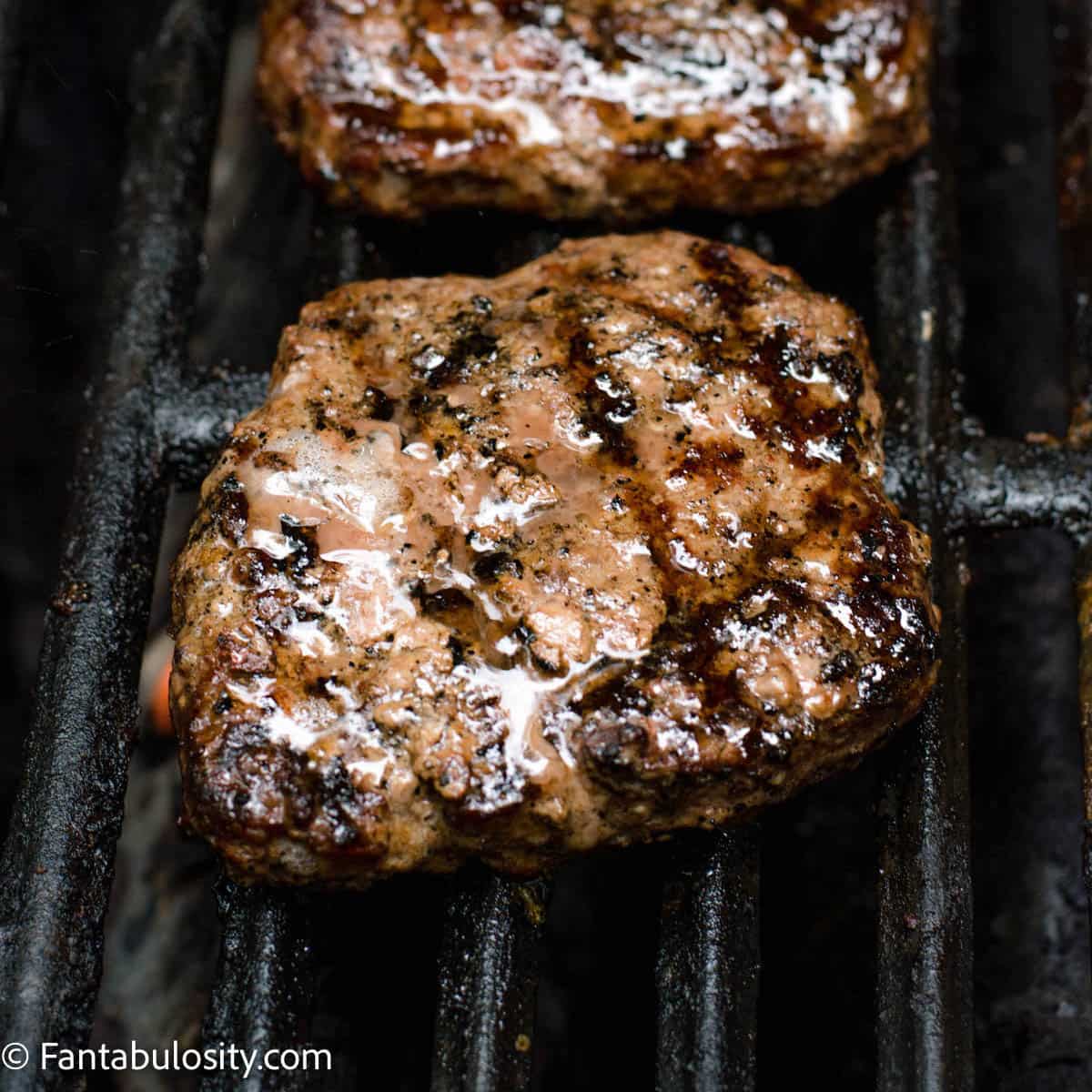 No need to thaw your meat ahead of time. Master the art of grilling perfect burgers straight from the freezer every time, just in time for the summer bbq season.
These chicken burgers taste even better than what you can get at KFC because they are homemade. It is spicy, crispy and so satisfying! Skip the drive thru and make these anytime you like!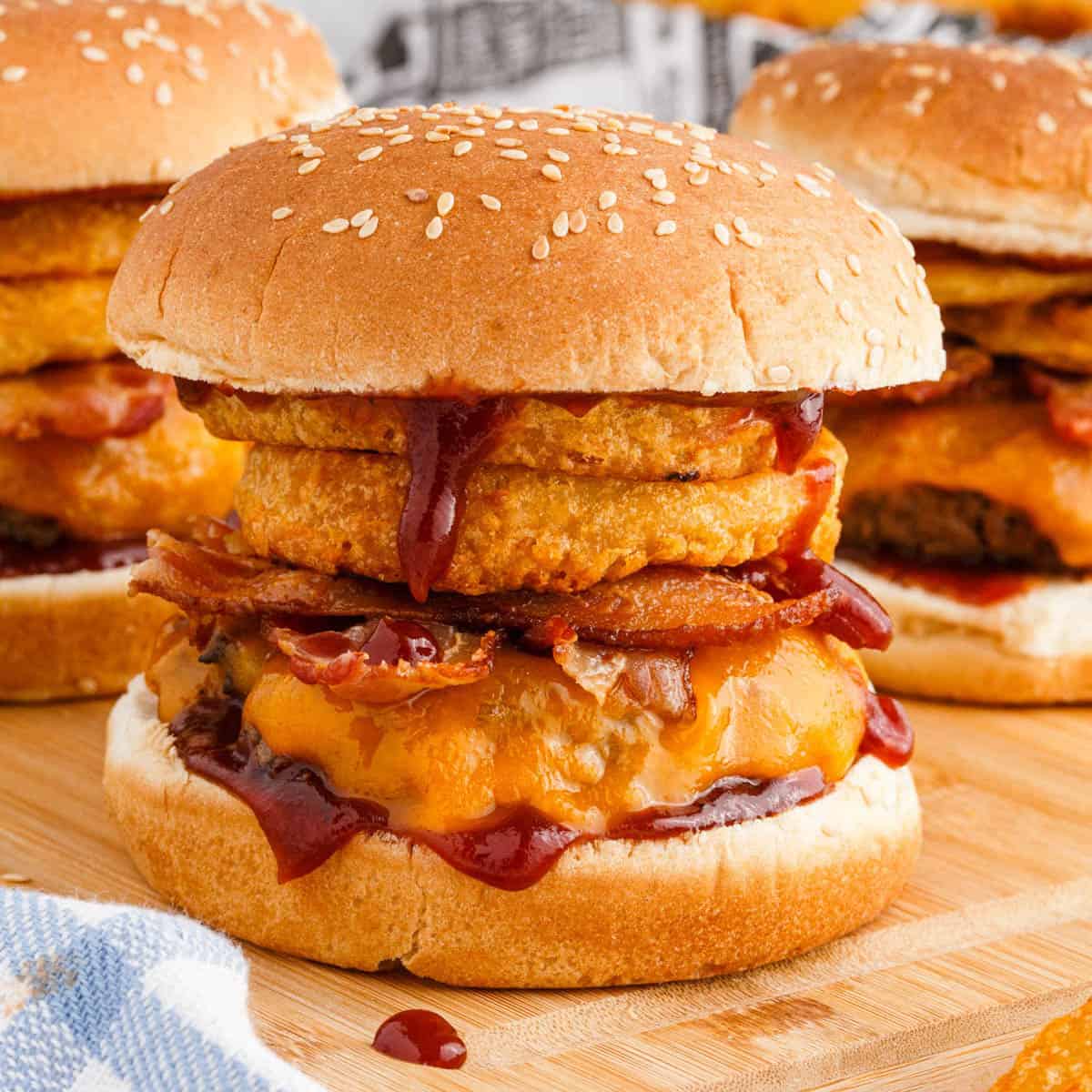 Pile this burger high with bbq sauce and onion rings and take a big bite for a beefy burger that is so delicious! This recipe is better than any drive-thru offering.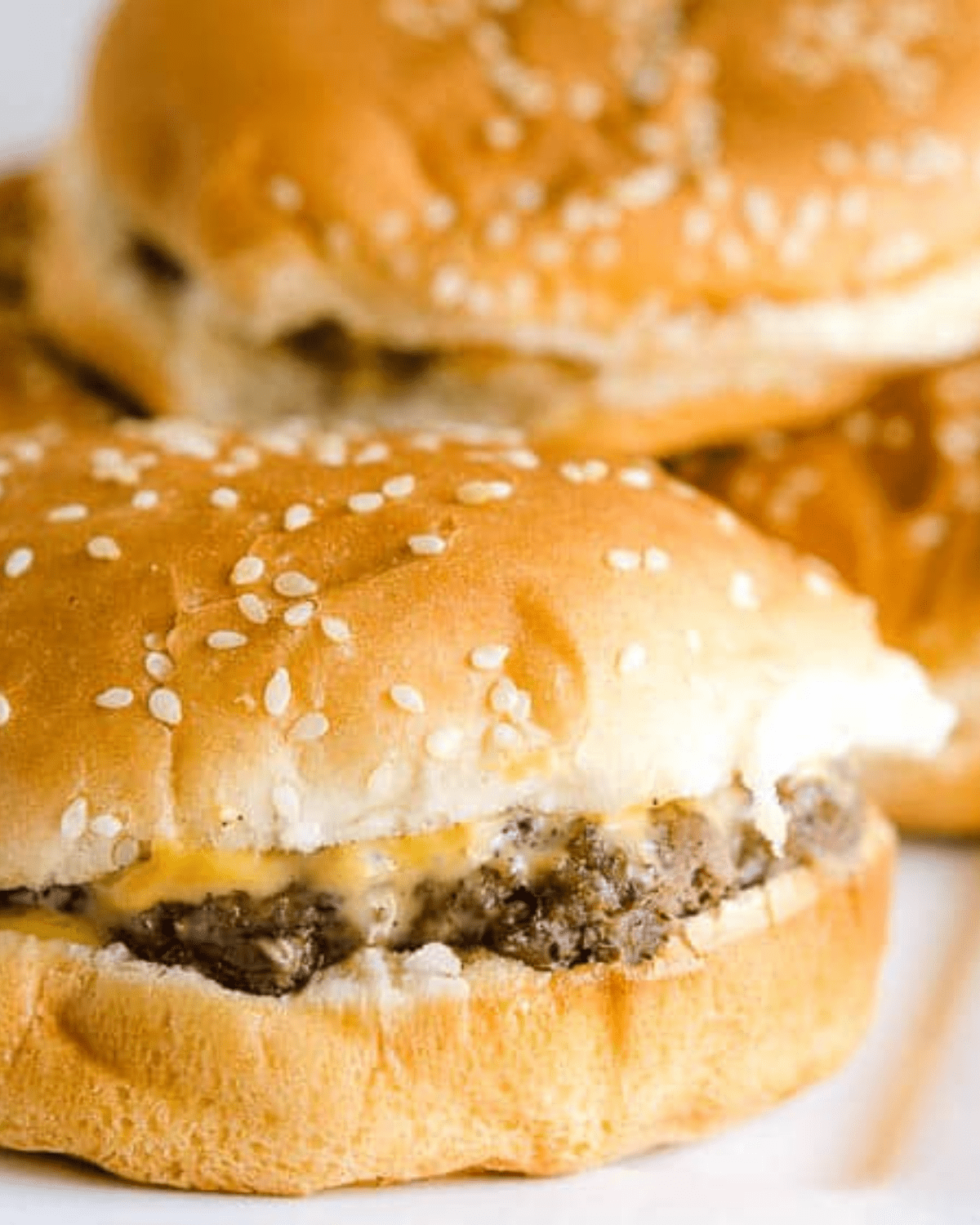 This recipe has gone viral for a good reason; it makes the best burgers! Click over to find out the trick that makes these burgers melt in your mouth.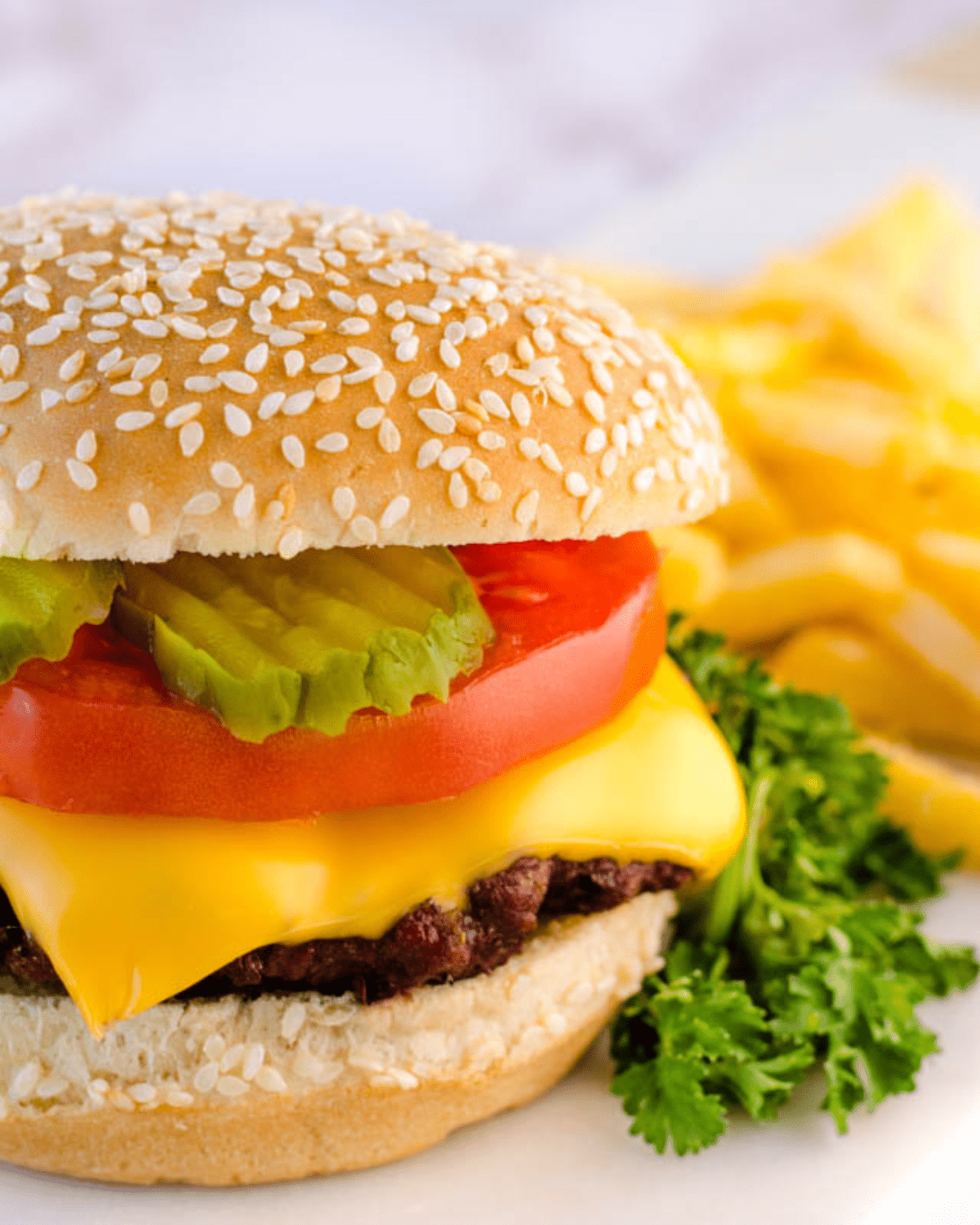 Give these easy burgers the best flavor by smoking them! These are great for a weeknight dinner, or as the star of any backyard bbq!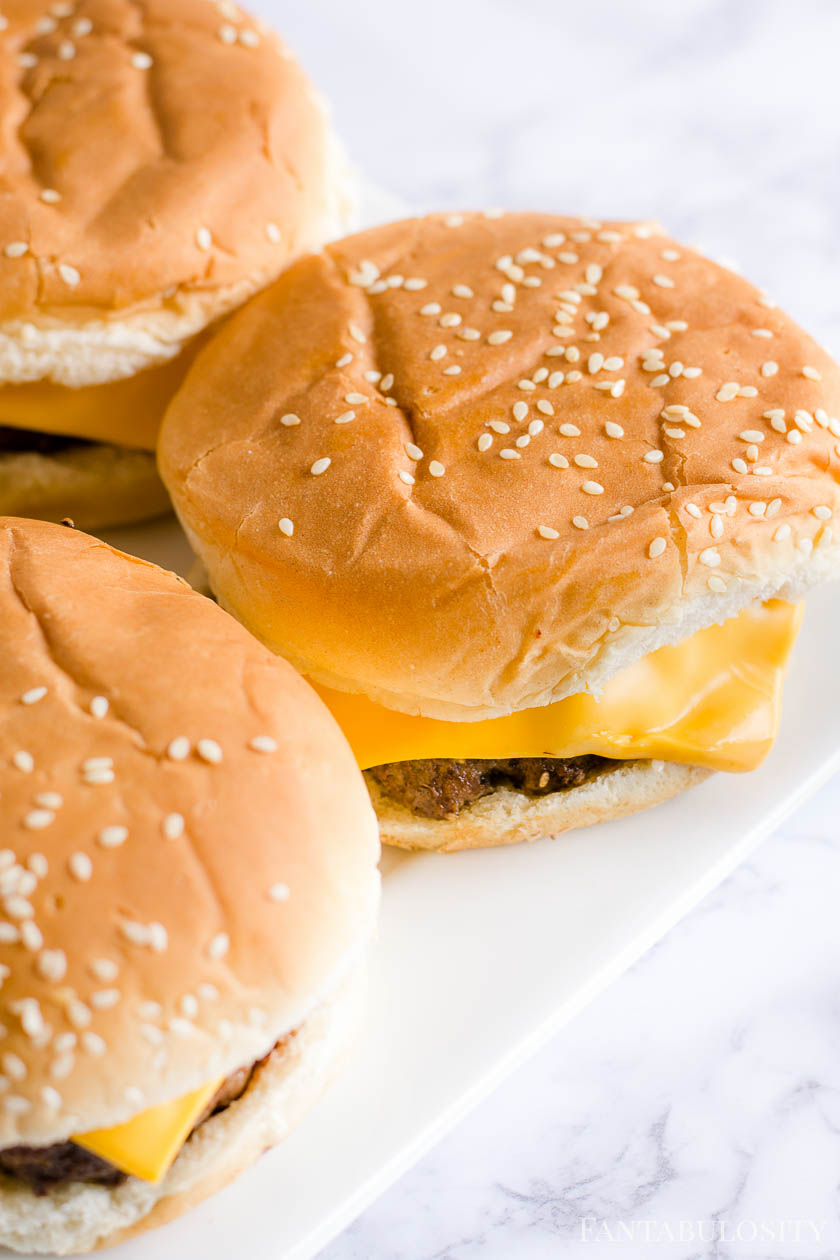 Make your burgers in the air fryer for a fuss-free way to get the best flavor! You will love that you can skip the grill and still get great taste.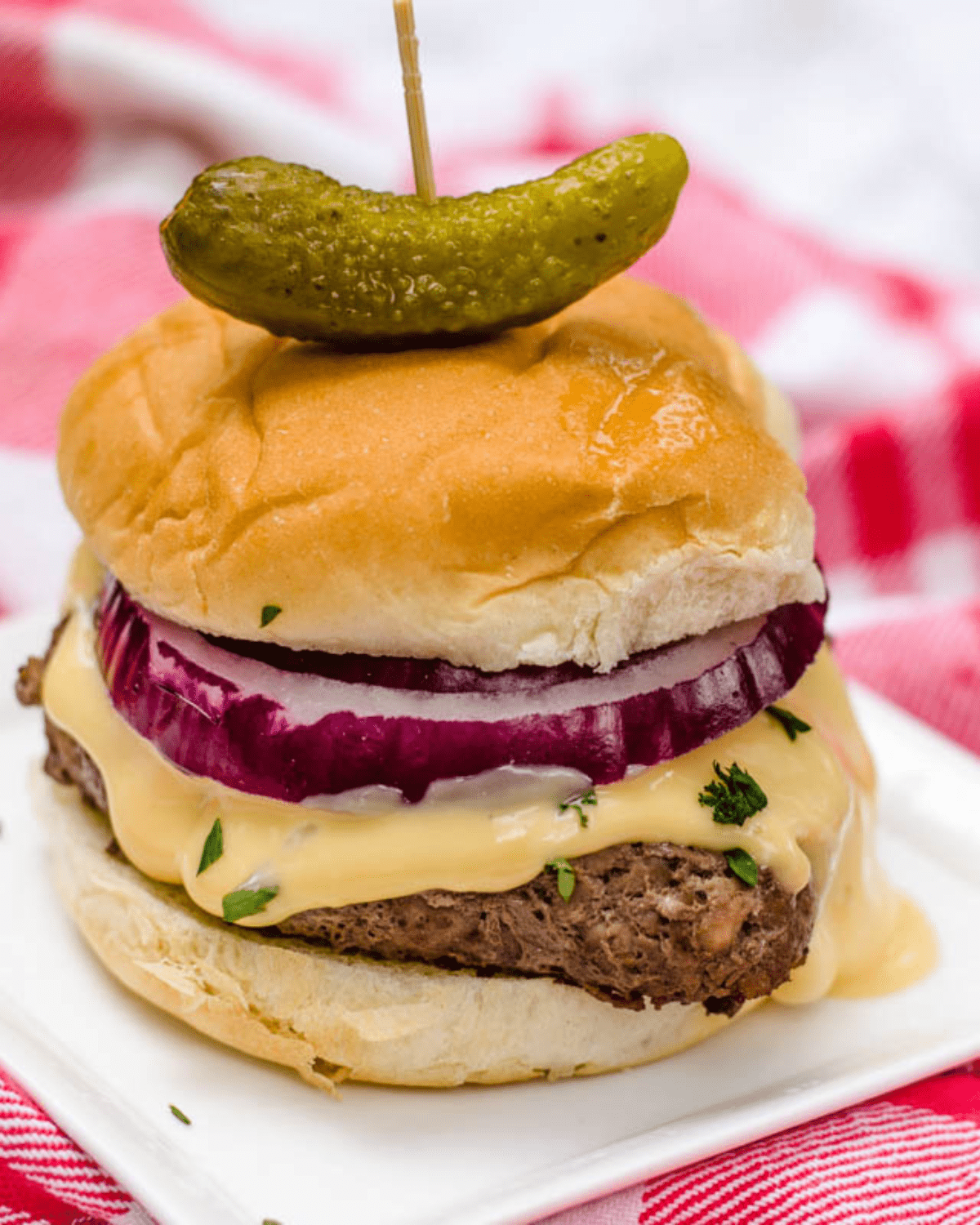 Grab some salt and pepper, ground beef patties and your favorite skillet to make these really good burgers! Use your favorite toppings to make each burger as unique as the person eating it.
Chicken Spinach Feta Burgers by Lynn's Way of Life
These chicken burgers have so much delicious Greek flavor! Make them for a healthier burger night.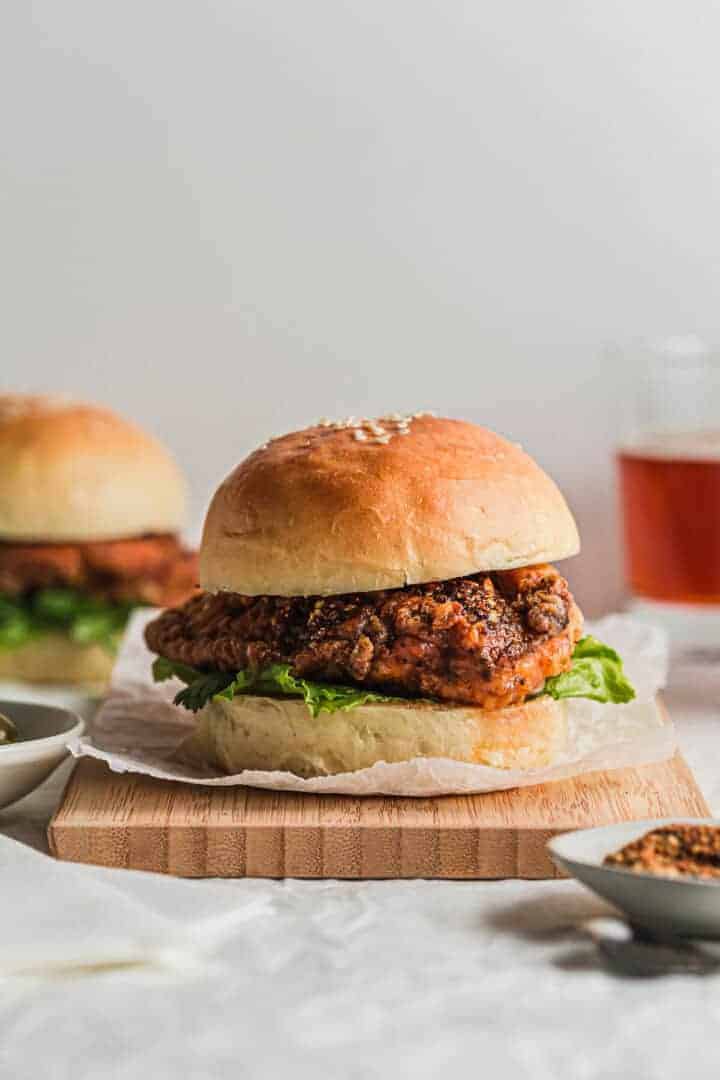 Spicy Mala Chicken Burgers by Sift and Simmer
Who says burgers have to be made of beef? This recipe makes for spicy chicken burgers that are simply irresistible with a delectable crunchy exterior!
Guber Burger by Food Meanderings
This sounds like a wacky burger; it has peanut butter in it! But, this protein packed meal tastes amazing. I know you will enjoy the creamy texture peanut butter adds.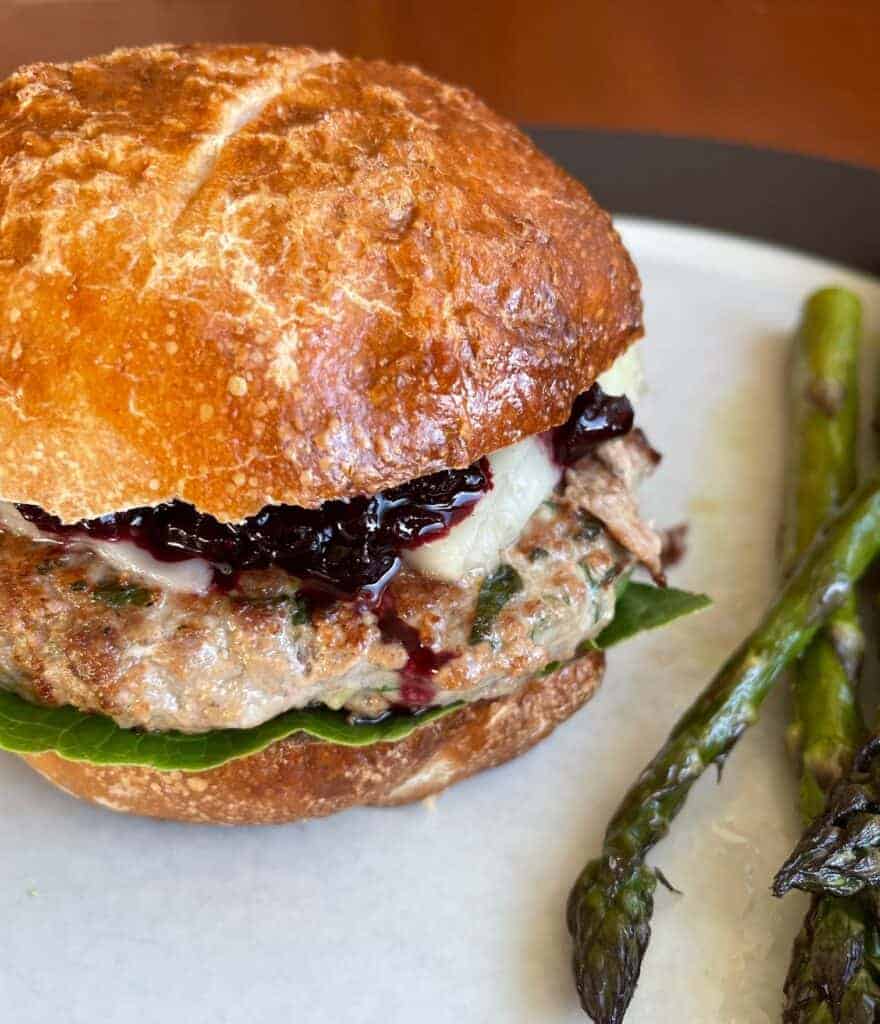 Duck Burgers with Cherry Ketchup by Ugly Duckling Bakery
Make burger night delightfully different by making duck burgers! This recipe also has a really wonderful cherry ketchup recipe included so you can go all the way for the best flavor.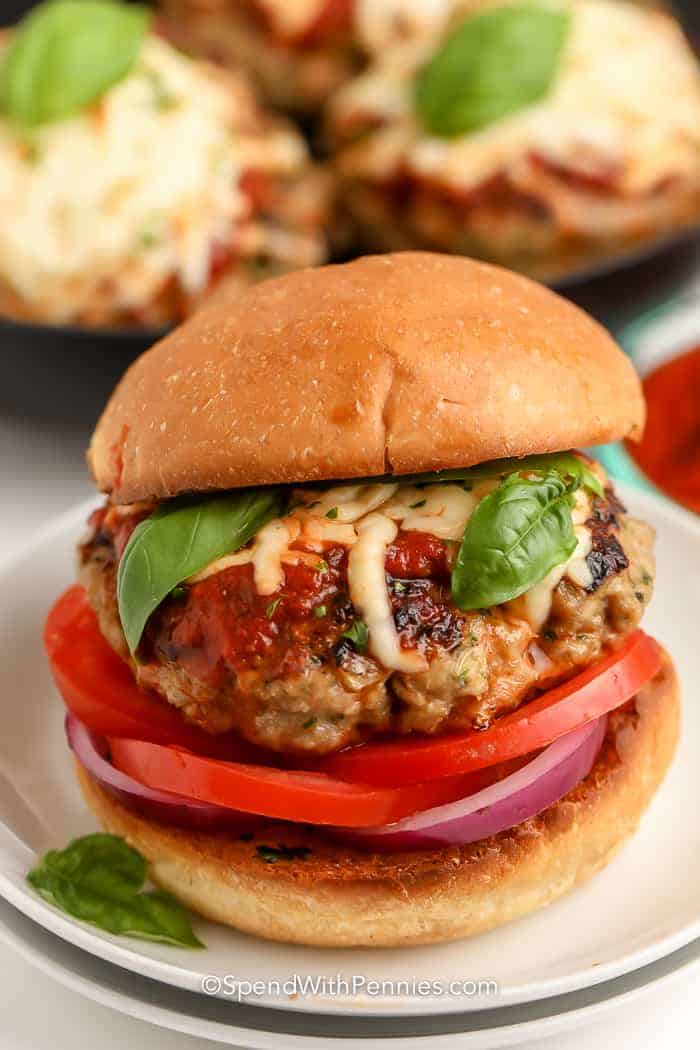 Chicken Parm Burgers by Spend With Pennies
This recipe is as delicious as it is unique. It brings chicken parm flavor to a juicy burger form. Your family will love this take on two classics, mashed up into one.
Which of these burger recipes would your family like the most? I hope you will leave a comment and let me know if you try any of the recipes in this collection.
How can I jazz up a hamburger?
Adding different toppings, uncommon seasonings, and thinking outside of the box for a bun, are great ways to jazz up hamburgers!
What can you add to hamburger meat to make it taste better?
Mixing in seasonings and fat content can make hamburger meat taste even better. Seasonings such as spices, condiments and even items such as butter or cooking oils.
What keeps burgers juicy?
The fat content can help burgers stay juicy. Whether or not you buy the ground beef with natural fat content or you add it. You can add fat content by adding items such as butter but you can also add different types of fatty meat, such as pork to help make the burger juicier.
Topping Ideas for Burgers
Options are endless for topping your burgers. Here are some of our favorite hamburger toppings:
ketchup
mustard
mayo
ranch dressing
bbq sauce
guacamole
lettuce
onions
tomatoes
pickles
bacon
cheeses
pineapple
fried onions
hot sauce
spice blends
fried egg
potato chips
jalapenos
mushrooms
taco sauce
pizza sauce
Types of Cheese for Burgers
Cheese on a burger can be as simple as using American cheese, or as fun as using something wild like, goat cheese! Here are types of cheese to consider for your next burger:
American
Swiss
pepper jack
Colby-jack
cheddar
Havarti
queso
gouda
goat
blue cheese
Buns for Burgers
Although using a bun for burgers is common, there are different types of buns that can be fun to use. Here are some common types, to some fun, experimental types:
hamburger bun
brioche
Hawaiian buns
sandwich thins
lettuce leaves
donuts
waffles
biscuit
pancakes
How to Store Leftover Burgers
If you have leftover hamburger patties, and are looking for ways to reheat them, here are different ways you can warm them up to enjoy again:
air fryer
oven
stove-top
grill
hibachi, flat-top grill
microwave
Tips for the Best Burgers
Use high-quality ground beef. The quality of the ground beef will make a big difference in the taste of your burgers. Look for ground beef that is 80% lean or leaner. You'll find more ground beef recipes for dinner if you have more on hand!
Don't overwork the meat. When you are forming the patties, be gentle. Overworking the meat will make the burgers tough.
Season the meat well. Season the meat with salt, pepper, and your favorite seasonings.
Side Dishes for Hamburgers
There are so many side dish ideas to serve with your favorite cheeseburger. Some of our favorites are french fries, pasta salads, and even a green salad recipe.
Love these Recipe Collections?
If you love being able to find some of the best recipes that we've collected for you, then you'll love these others: