Gift Ideas for Teachers: Male or Female, Christmas, End of School Year, Daycare, New Teachers, Appreciation and Thank You gifts all teachers will love!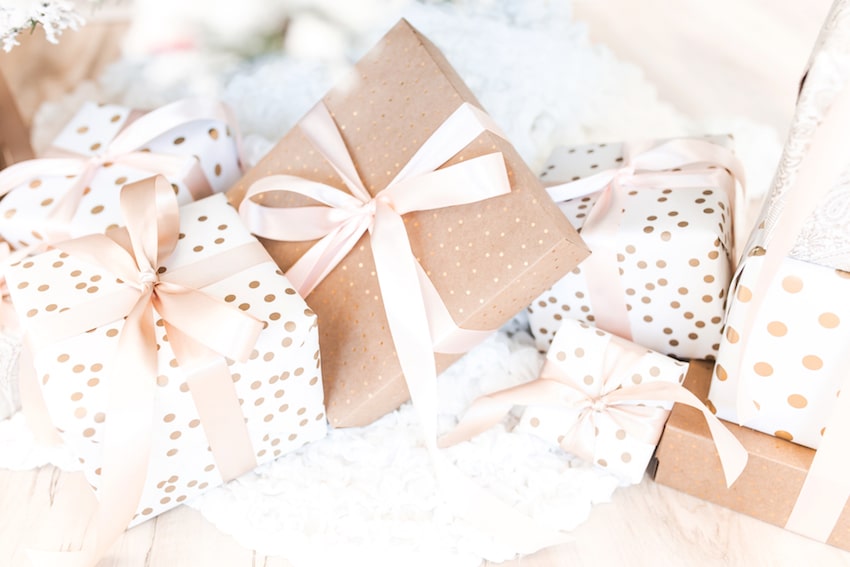 Gift Ideas for Teachers
Each year, I find myself trying to think of gift ideas for my son's teachers for Christmas, and even other holiday's throughout the year.
It's not that I forget to add them to my Christmas gift tracker, but rather I just don't know what his/her "likes" are, or what they may need.
While giving should be about the "thought that counts", I still want to give gifts that he/she can actually use or that they'll actually like. You with me?
More Gift Ideas You'll Find Helpful:
BEST Gift Ideas for Teachers
So what better way to find out what teachers ACTUALLY want, than to just ask them!
On the Fantabulosity Facebook page, I polled teachers and asked them to share the BEST gifts they've ever received and any other advice they wanted to give!
After this incredible list of the BEST gift ideas, you'll also find tips for gifting to teachers and even some VALUABLE feedback from real teachers, sharing what they DON'T want and some important things to remember, whether it's for:
A male or female
School or Daycare
Christmas
Valentine's Day
Appreciation/Thank you
First Day of School
or just because!
Now let's get to the gift ideas!
Gifts for Teachers
Coffee throughout the year – find out her favorite coffee and sprinkle coffee deliveries throughout the year!
Alcohol (You wouldn't believe how many raised their hand for this! Just don't send it to school WITH your children.) Wine, beer, cocktail mixes, martini set, etc.!
This Sangria Kit is one of my favorites!
Gift Cards for Amazon, coffee shop, local restaurant for lunches, massage/spa, or to Walmart/Target for school supplies!
Heartfelt note about how she/he has impacted your child's life.
Books for the classroom
Have the kids in the classroom make a scrapbook with pictures of themselves and leave little notes about why they loved being in his/her class.
Tote bag – to carry school items, back and forth from home.
A movie night gift box – Filled with items like a Redbox gift card with a box of brownie mix, microwave popcorn, drinks, and a blanket. This can be used with his/her whole family.
Pens/notebooks
Gift basket of candies/snacks
Advice from Teachers on Gift Giving:
While asking teachers what their favorite gifts from students were, I had a few teachers get real and honest about things and I thought it would be helpful to share those here too!
No homemade crafts – Teachers, especially elementary teachers have pictures drawn for them all of the time, and run out of room quickly! Although some do love homemade crafts, maybe steer from them unless you know for sure!
Trinkets get overwhelming – You know what these are. "The best teacher" signs and "#1 teacher pencil organizers". Although so sweet, maybe opt for a gift card so they can buy their own trinkets!
Don't forget special education teachers, office staff, custodial, lunchroom crew, etc.
Gifts always seem to go to the homeroom teachers but the other teachers can play a big role in your child's life. If they do… maybe a small gesture or gift would make their day!
Last-Minute Gift Ideas
Hey, I'm right there with you sometimes. The holiday snuck up on you and you totally forgot to get the teachers a gift.
It's alright because I'm going to help you tackle this!
If you have at least a couple of days, Amazon prime 2-day shipping to the RESCUE! Here are the top-picks for quick, last-minute gift ideas for the teachers in your life.
More Gift Ideas You'll Love:
Did I Miss Something?
I'm sure there are other items out there that a teacher would love and I want to hear about it!
Drop a note in the comments and let me know what it is so I can add it to this one to help others out!
Pin it to remember it: