Here are our best easy dinner recipes from burgers to chicken to soups to salads! Whatever you're craving you can guarantee it will tasty and easy!
Need a good dinner recipe that's easy? What is the best meal to eat for dinner? What should I make for dinner when feeling lazy? Easy dinner recipes for beginners?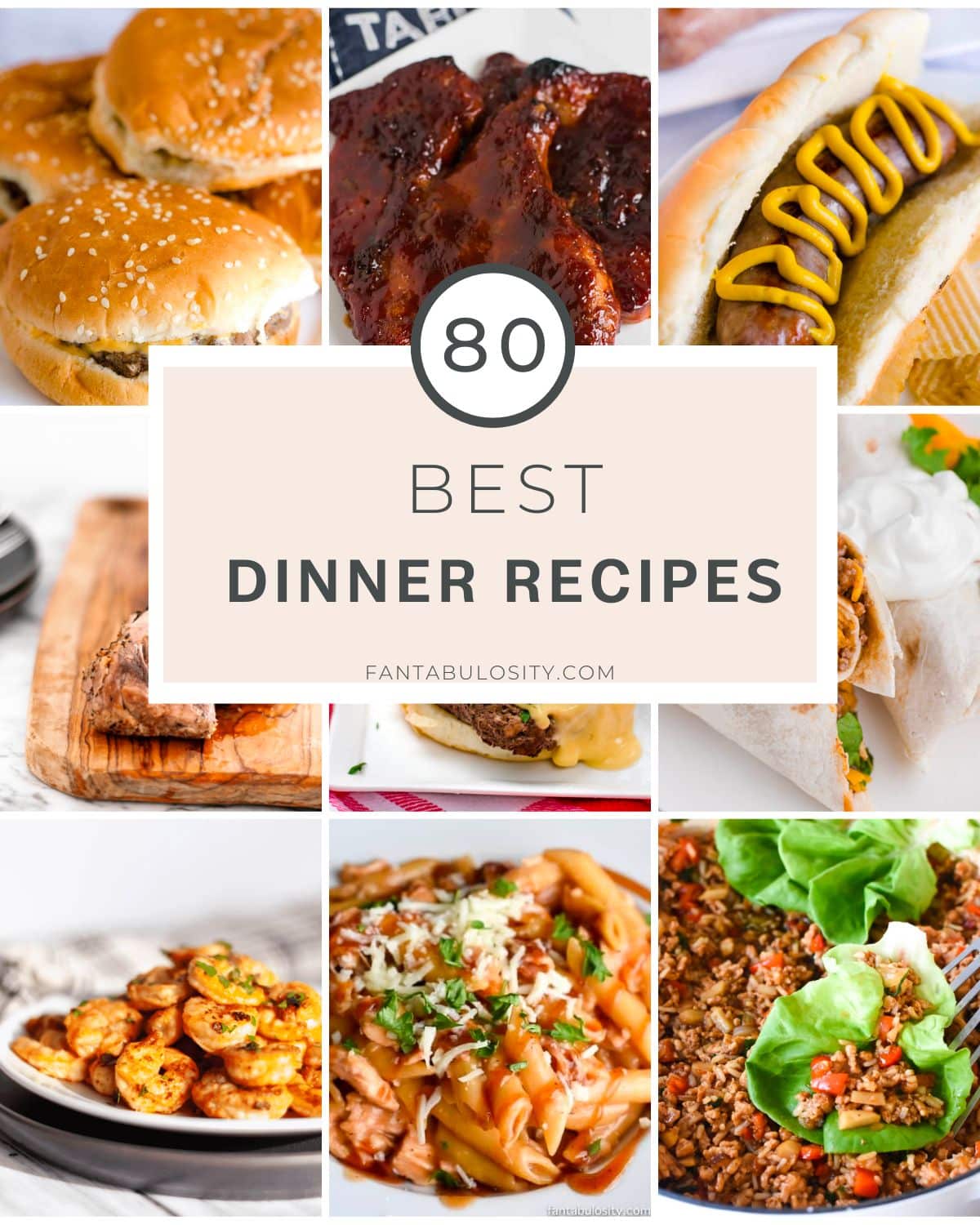 Trust me, I know what it's like to feel like you're in a rut at dinner time so I've combined all of our favorites dinner ideas and you're sure to find one to help you decide what's for dinner tonight! Whether it needs to be an easy weeknight dinner for family, healthy dinner recipes, simple dinner recipes, or a comfort food dinner recipe, I've got you covered!
Jump to: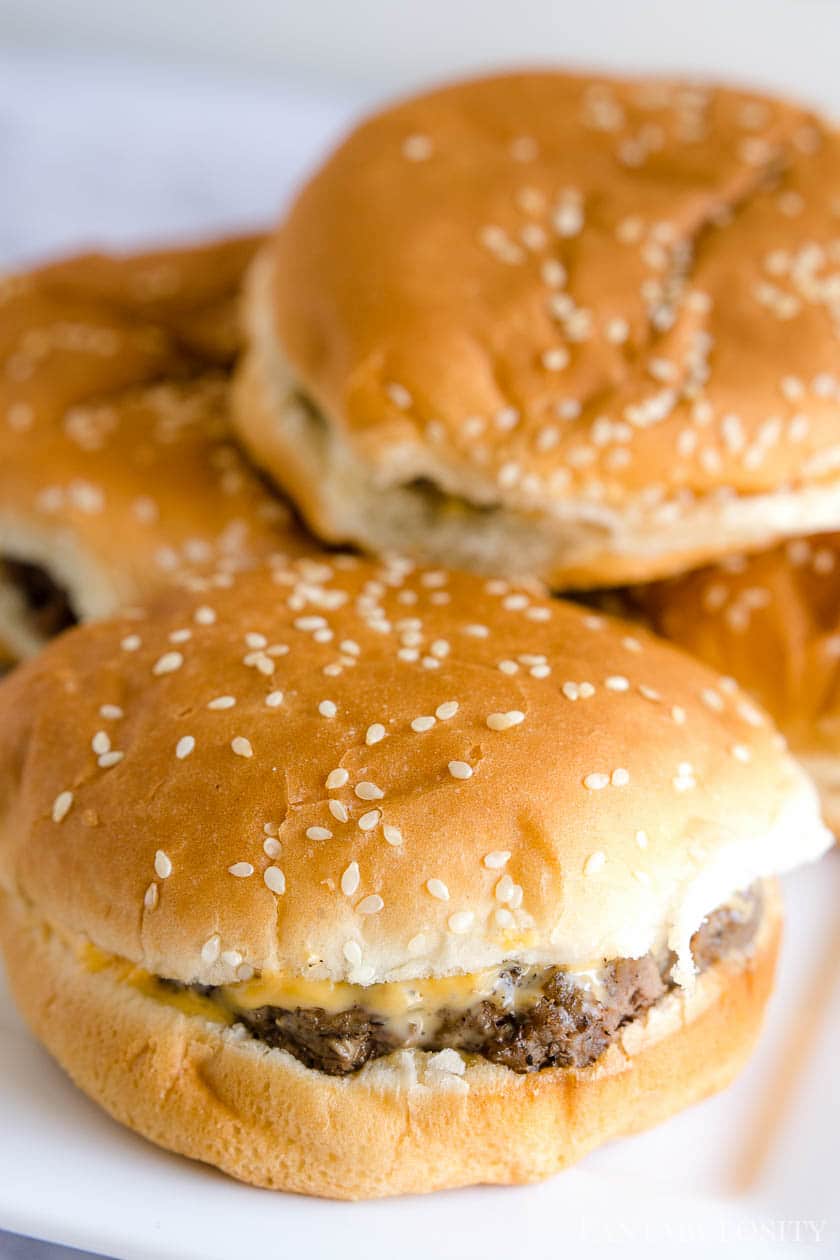 Our Popular Easy Dinner Recipes
The BEST Hamburgers in the Oven – With a TRICK!
Cooking Hamburgers in the Oven is EASY: And may leave you never wanting to make them any other way! This recipe with the "melt-in-your-mouth" trick that makes all the difference!
Check out this recipe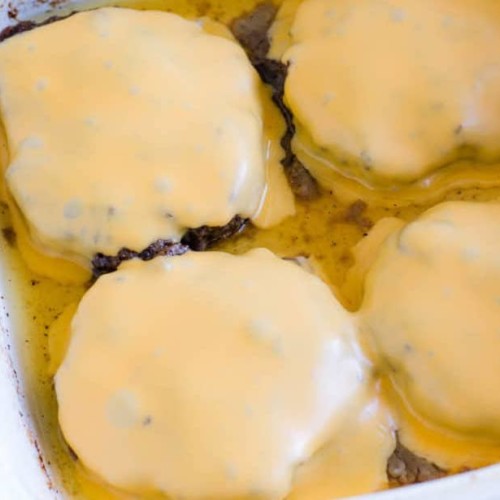 Baked Pork Steaks

– If you're from the Midwest you may know exactly what pork steaks are but if not, they're a steak cut from pork shoulder that you'll never forget!

Fried Shrimp Recipe – Better than frozen and easier than you may think, this fried shrimp is an easy seafood dinner idea at home!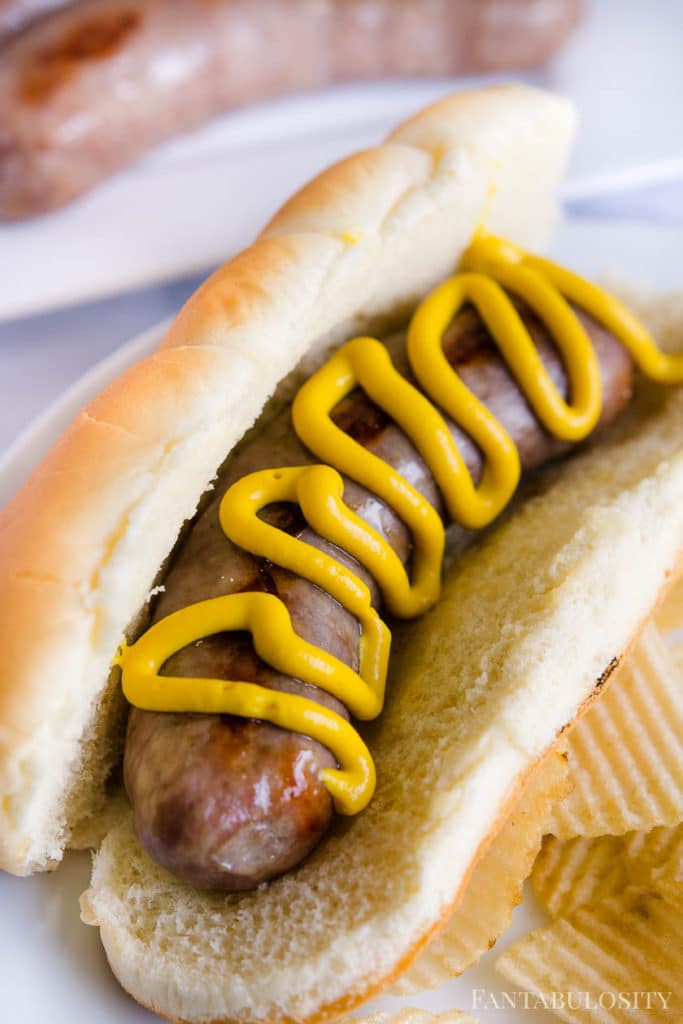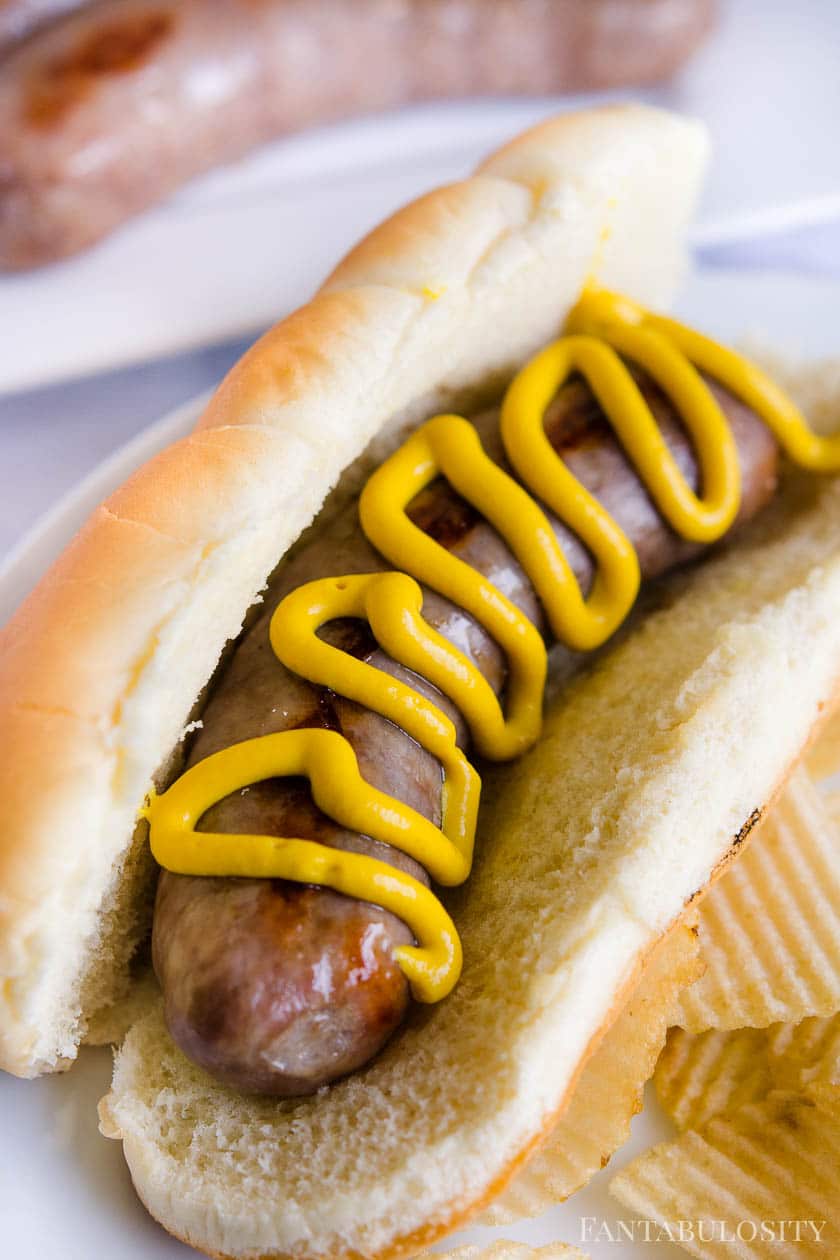 Oven-Baked Dinners
Stove Top Dinners
When you need a quick weeknight meal, or in the middle of summer, sometimes it's easier to quickly cook something on the stovetop (without using an oven) and be done! Here are our favorite, cheap and easy dinners cooked on the stove!
Burgers Cooked on the Stove – Although we love baked burgers, sometimes cooking hamburgers on the stove is much nicer than heating up the kitchen with the oven! This is a quick and easy pan-fried burger with fun topping ideas!
Chorizo Gravy (and Biscuits) – Who loves breakfast for dinner!? We do! Make this chorizo gravy and serve it up with frozen biscuits cooked in the air fryer to keep things super easy!
Crispy Chicken Burgers (Zinger Burgers) – With that crispy breading on that juicy chicken breast, you'll wonder why you ever ordered these as fast food!
Beef Stroganoff Recipe – This creamy, old-fashioned comfort food dish only takes 30 minutes to make!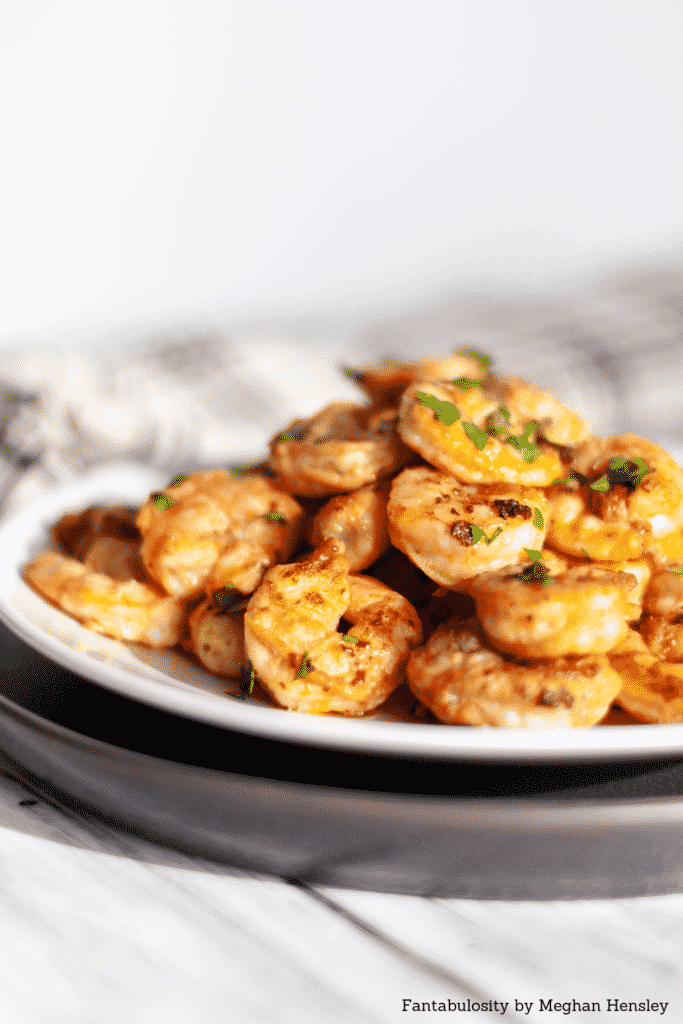 Easy Healthy Dinners
Looking to incorporate a few more healthy recipes in to your dinner routine? They're not only healthy but absolutely delicious!
Grilled Shrimp – Use this easy marinade recipe to grill shrimp for a healthy, easy dinner recipe that the whole family will love.
Crispy Air Fryer Tofu – There's a secret to making healthy crispy tofu, and this is it!
Low Carb Parmesan Chicken Tenders – whether doing Keto or sticking to a low carb diet, almond flour comes to the rescue when craving fried chicken strips.
Pasta Dinner Ideas
When craving comfort food, pasta and all the carbohydrates are at the top of the list! Here are our top favorite pasta dishes!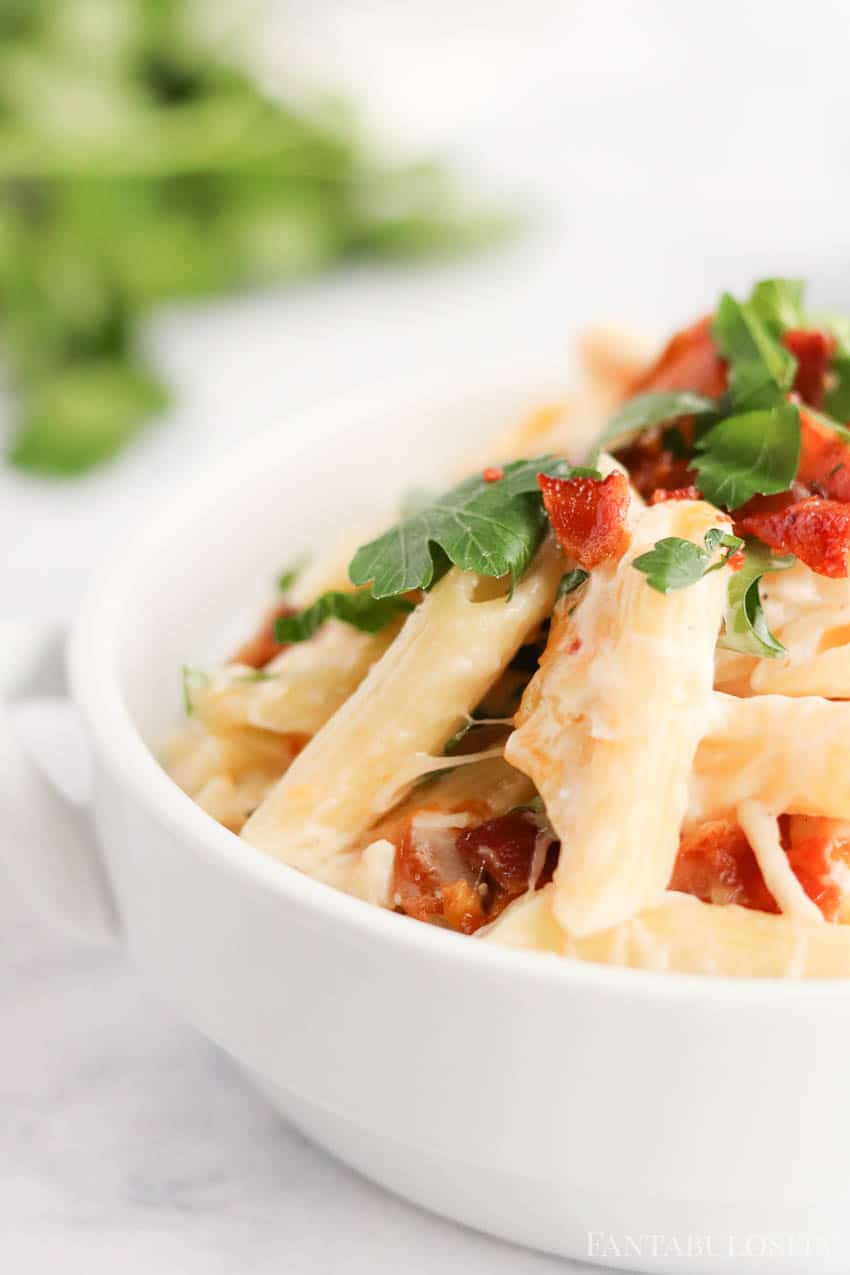 Easy Weeknight Dinner for Family
Sometimes meal planning can slip our minds and we need an easy dinner idea, FAST! Here are our favorites for those last-minute dinner needs:
Easy Soup Dinner Ideas
Soups are one of my favorite dinner ideas because they can easily be doubled and are great leftover for lunch the next day!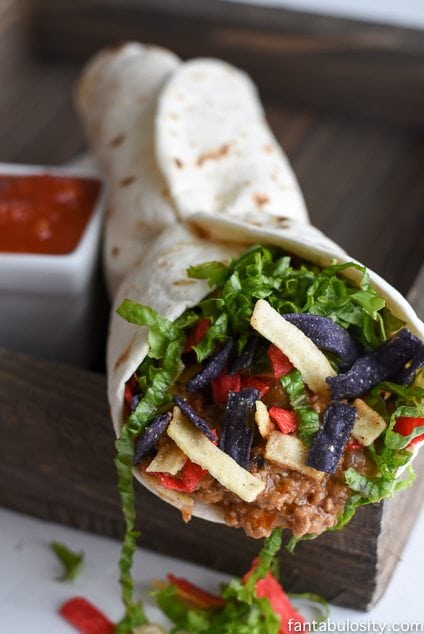 Lazy Dinner Ideas
Not feeling like making dinner but you have to eat? Here are quick and easy recipes to make when feeling lazy!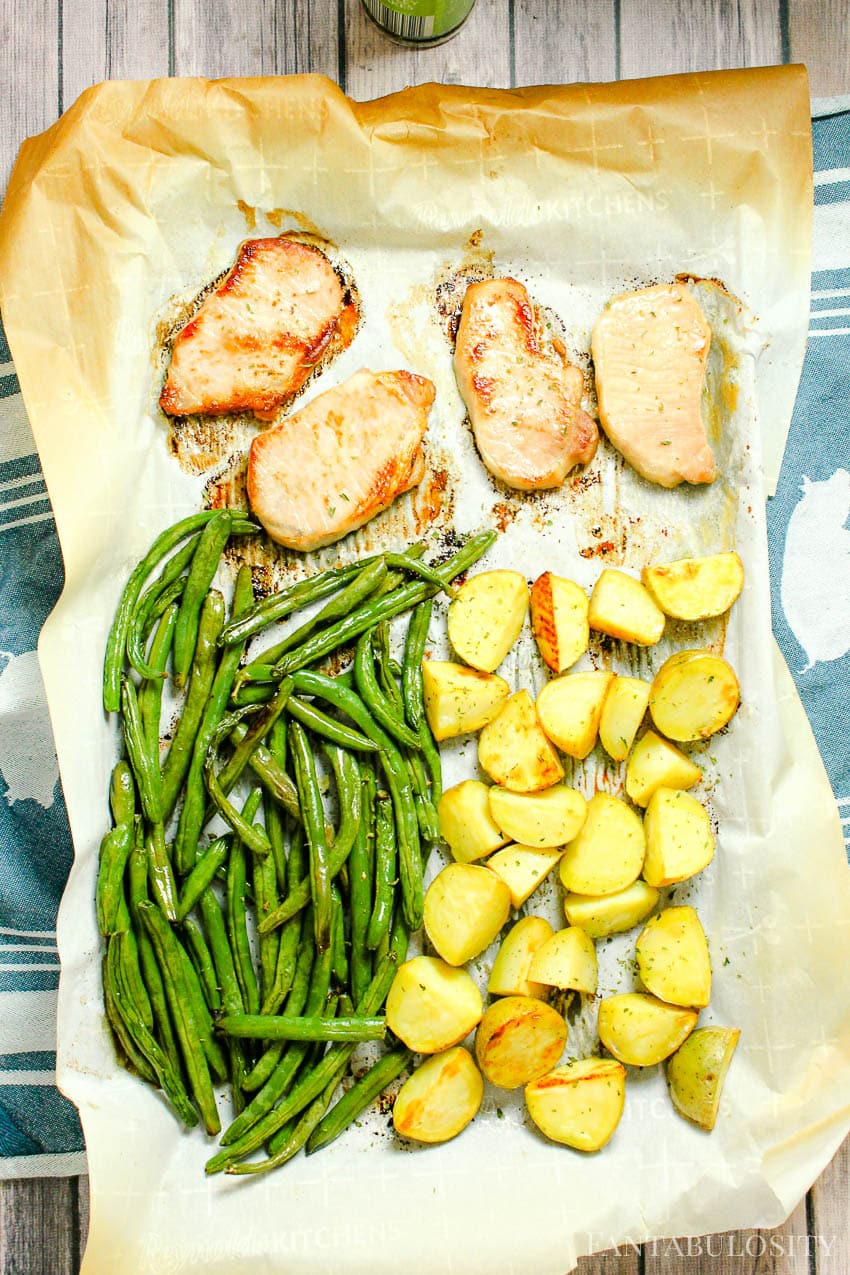 One-Pan, One-Dish Dinner Ideas
One-pan dinners are the BEST when wanting to avoid a ton of dirty dishes! Here are the best and easiest one-dish wonders that you'll love: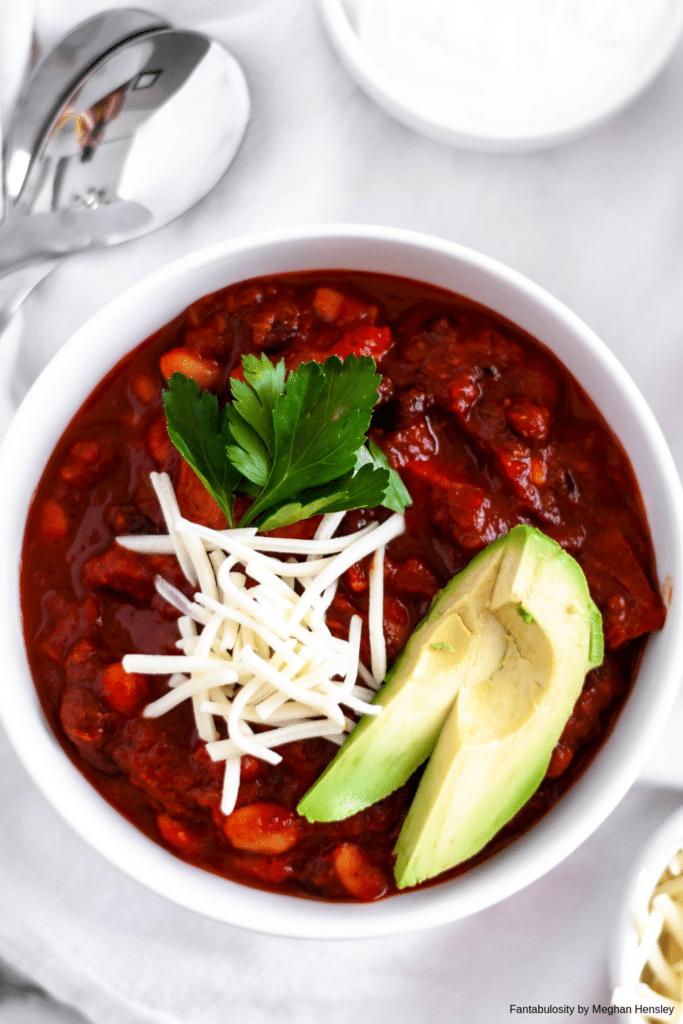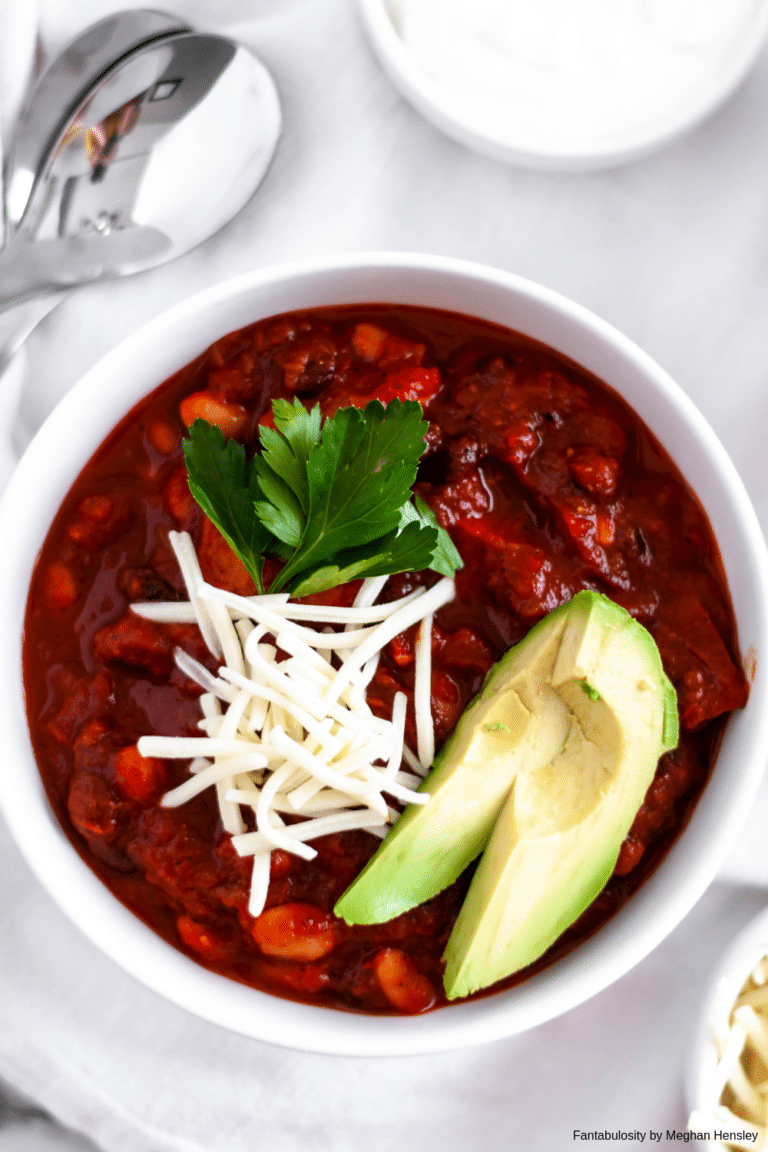 Vegetarian Dinner Ideas
Looking for a meatless Monday dinner recipe? These are the top favorites when you need an easy, vegetarian dish: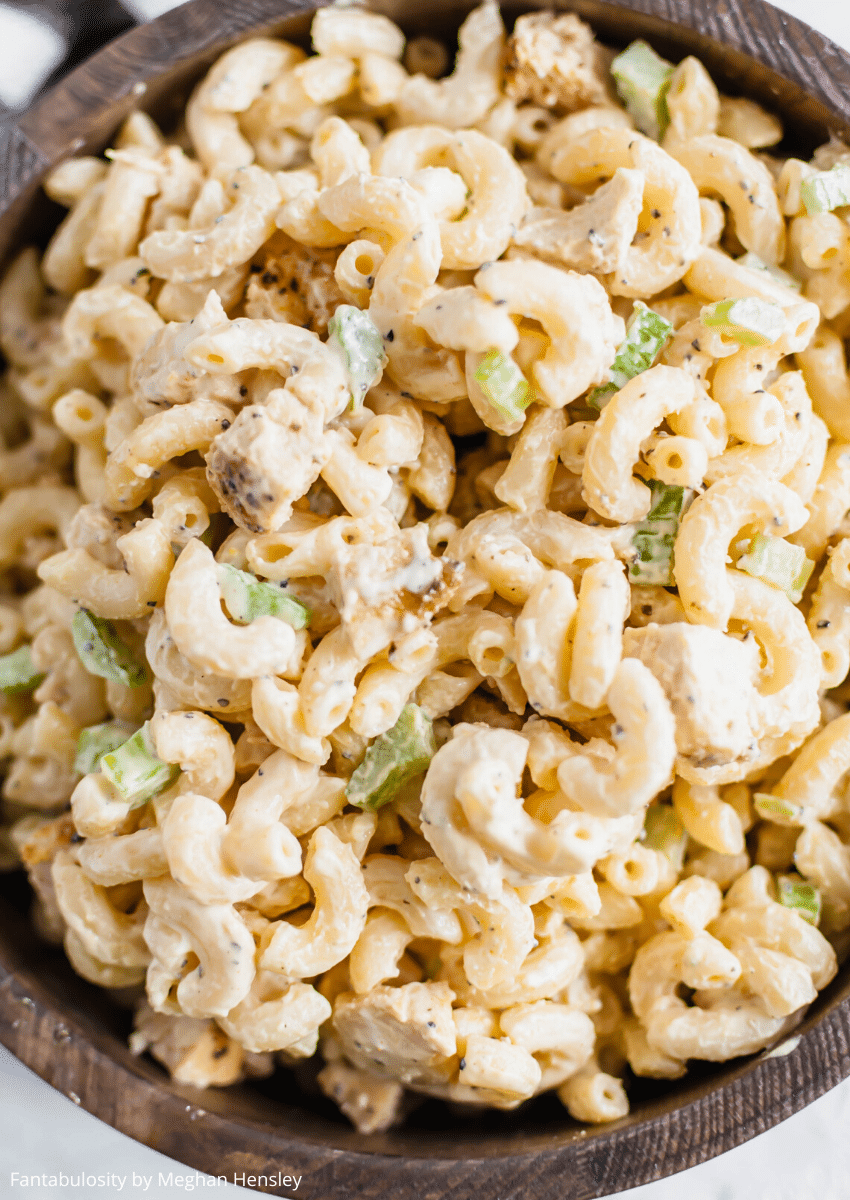 Salad Recipes for Dinner
We are HUGE fans of salads around here so it's hard to pick our favorites but here are the top that so many make each and every day!
Air Fryer Dinner Recipes
Our air fryer is a kitchen necessity these days and here are the top air fryer recipes we have on repeat around here!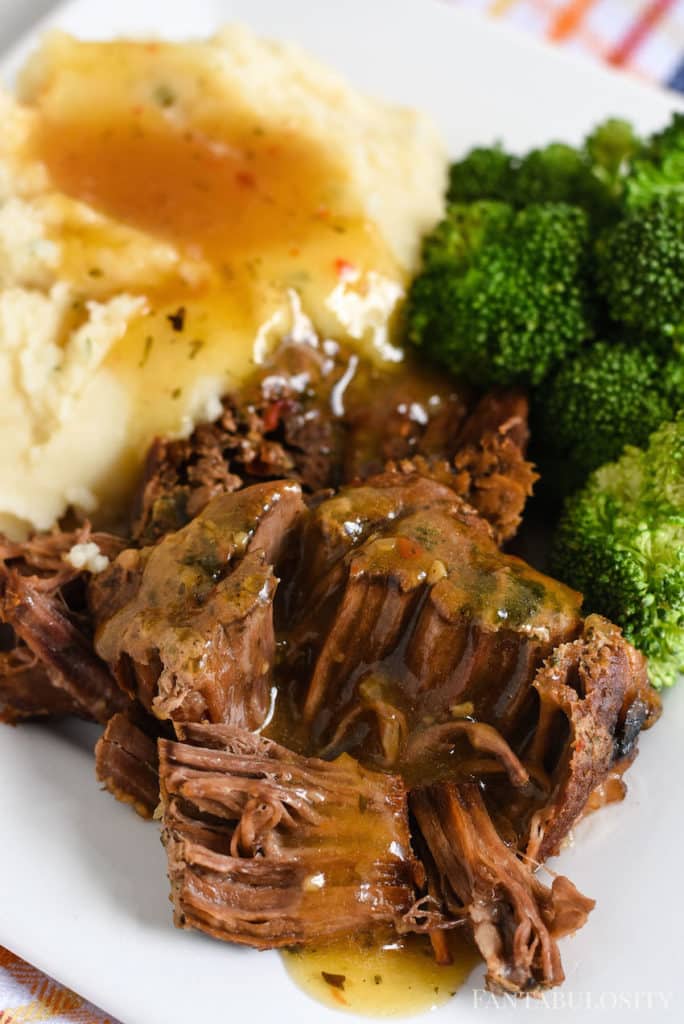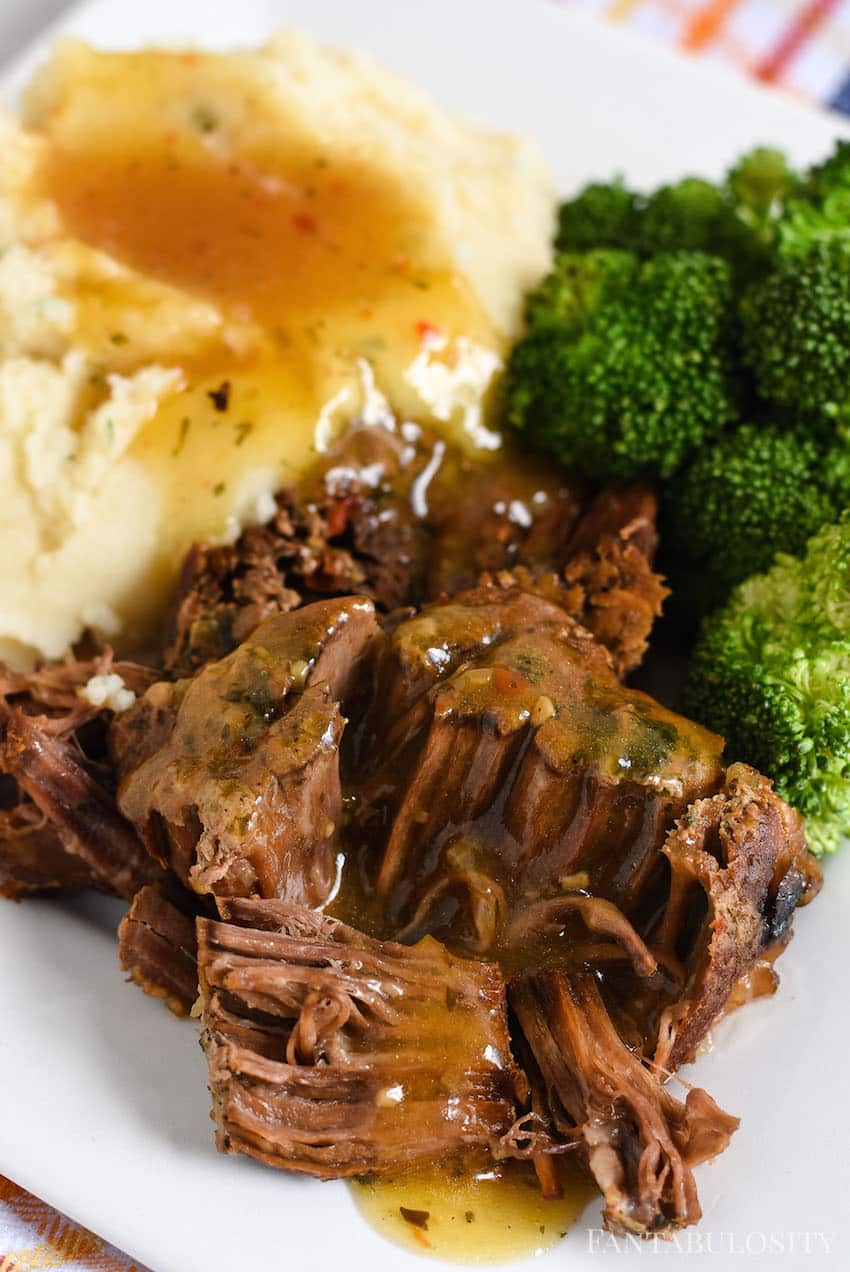 Instant Pot Dinners
The Instant Pot is the ultimate one-pot dinner maker and we use it to make dinner at least twice a week. Here are our favorite Instant Pot dinner recipes!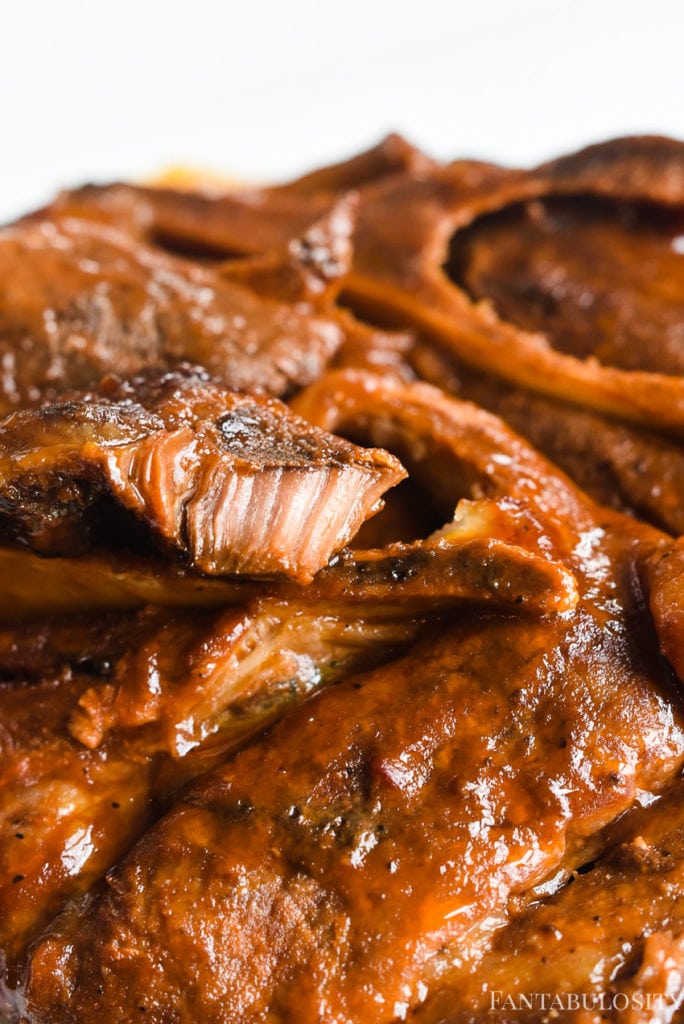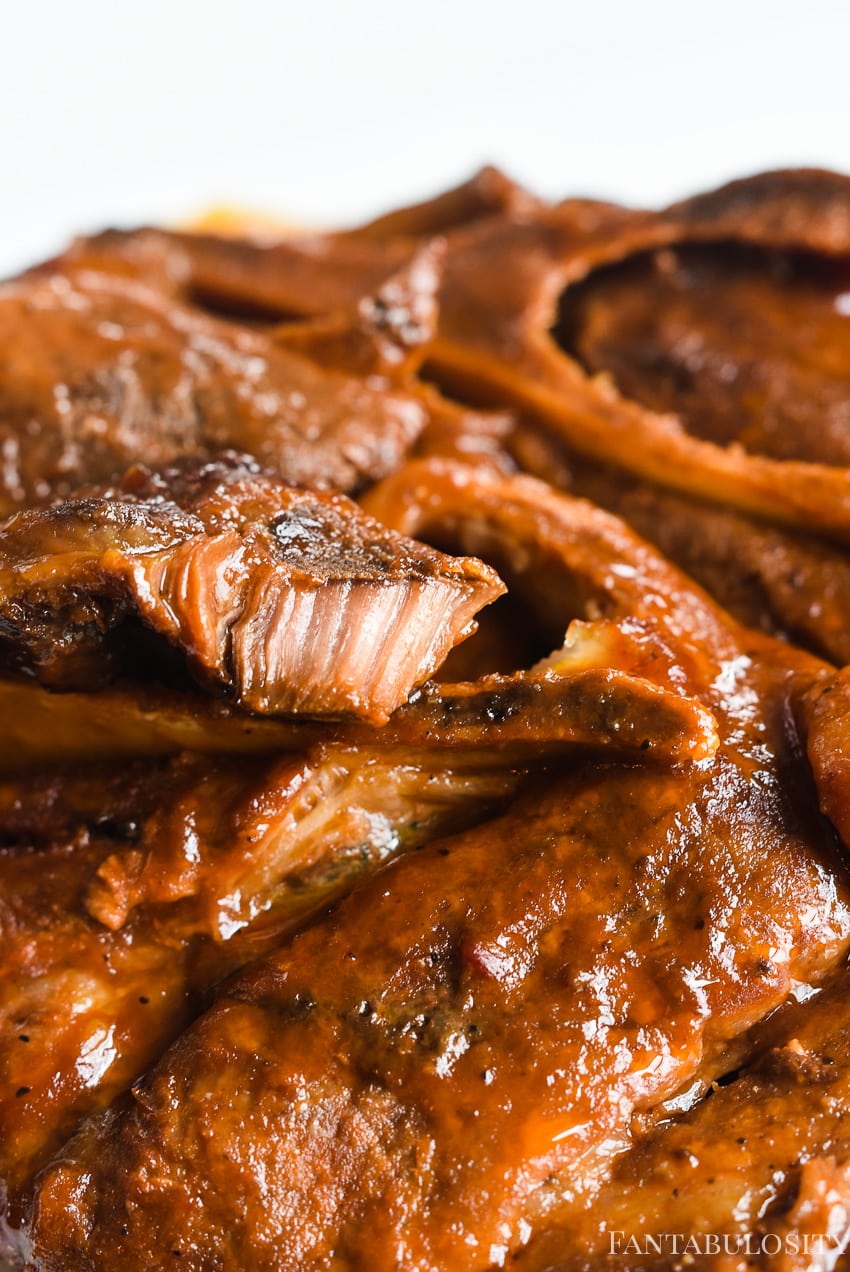 Slow Cooker Dinners
Slow cookers can make dinnertime a breeze! Set it and forget it is the style and easy and tasty is the goal with these crockpot recipes!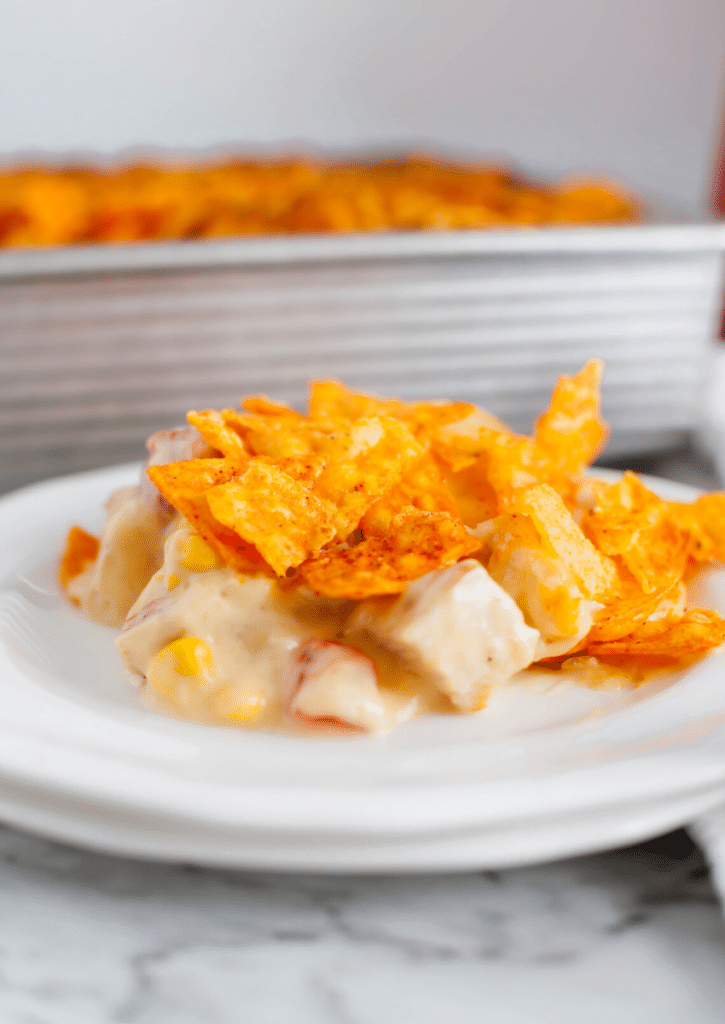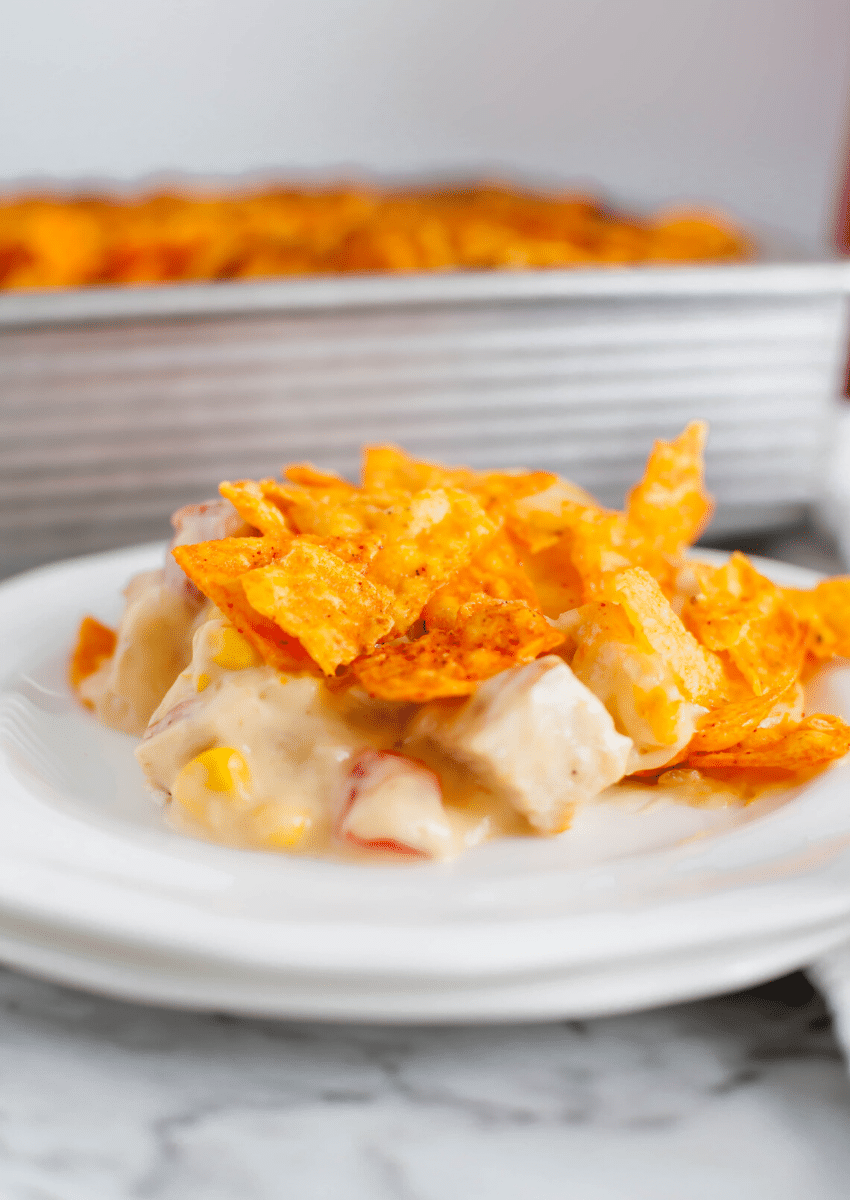 Easy Casserole Dinners
Whether it's for a potluck dinner or a need for an easy weeknight dinner to pop in the oven, these easy casseroles should be on the list!
Doritos Chicken Casserole – What kid wouldn't love their favorite chip combined with other favorites like chicken and cheese! It's a casserole that so many love!
Ham Casserole – Have leftover ham from the holidays? Use it up with this delicious casserole recipe!
Ground Beef Dinner Recipes
Ground beef can make amazing casseroles, tacos, and burgers! Here are some of our favorite ground beef recipes!
Juicy Lucy Burgers – Made on the stovetop, these aren't your average burgers! They're stuffed with cheese and full of flavor!
Cheeseburger Casserole – who doesn't love a good cheeseburger, especially when you can serve it in casserole form!
Pork Dinner Recipes
Whether you had a hog processed or just happen to have a lot of pork in the freezer, these are our favorite pork recipes for an easy dinner idea: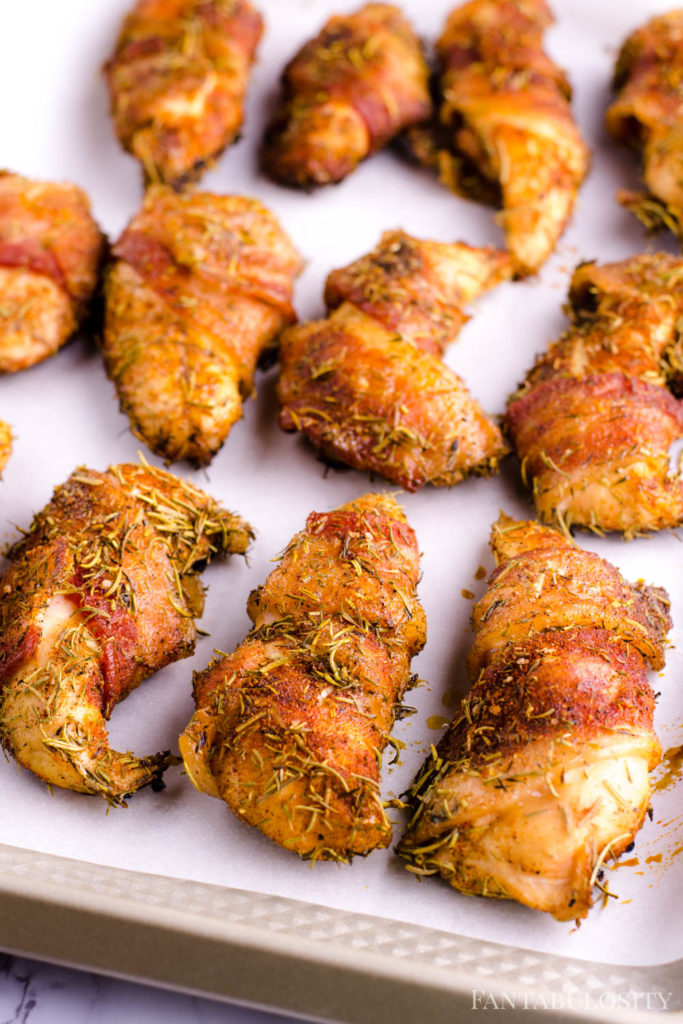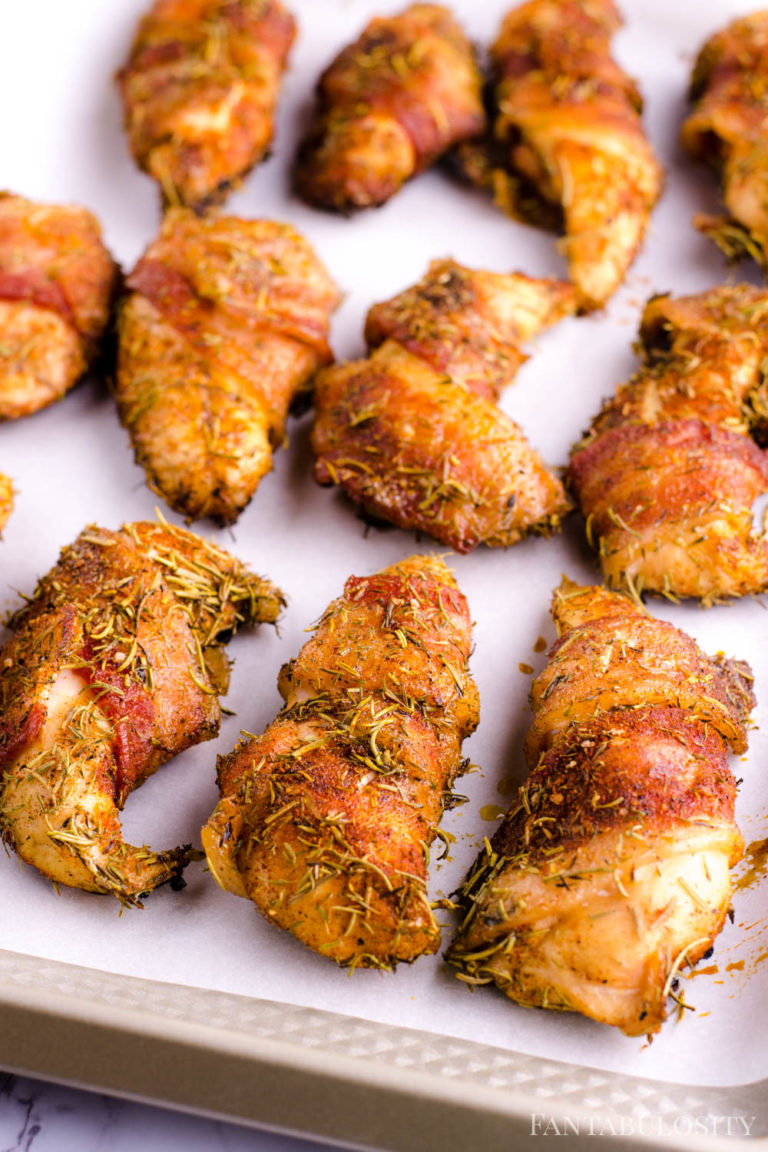 Chicken Dinner Recipes
Chicken is one of the popular ingredients for easy dinner recipes and it's no exception around here!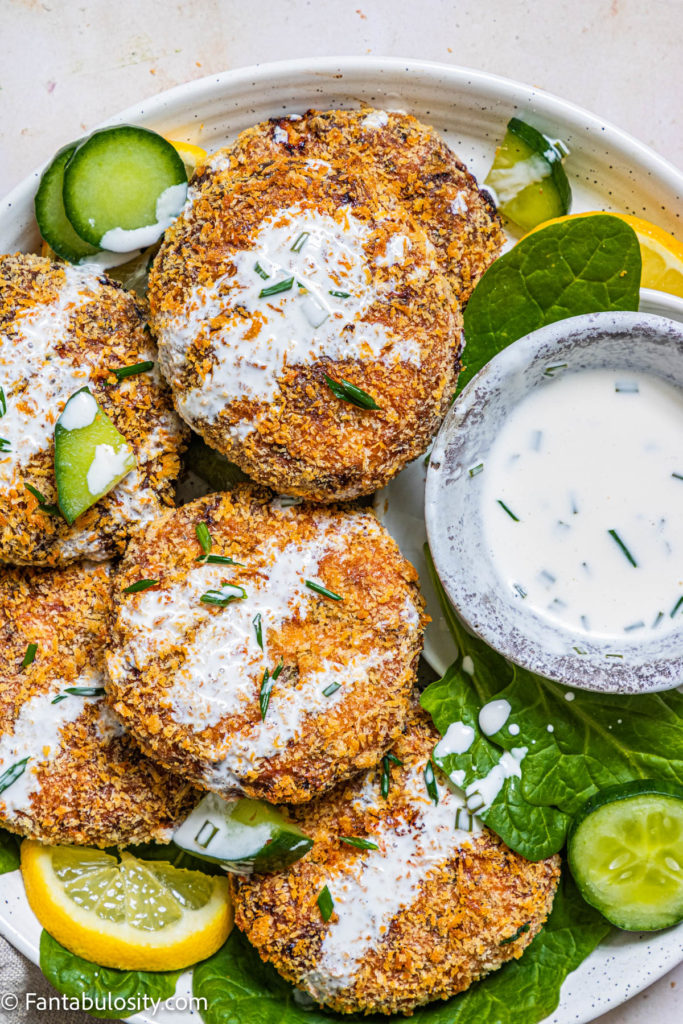 Seafood Dinner Ideas
Whether it's frozen cod, canned salmon, shrimp or your favorite seafood you have on hand, these easy seafood dinner recipes are the best!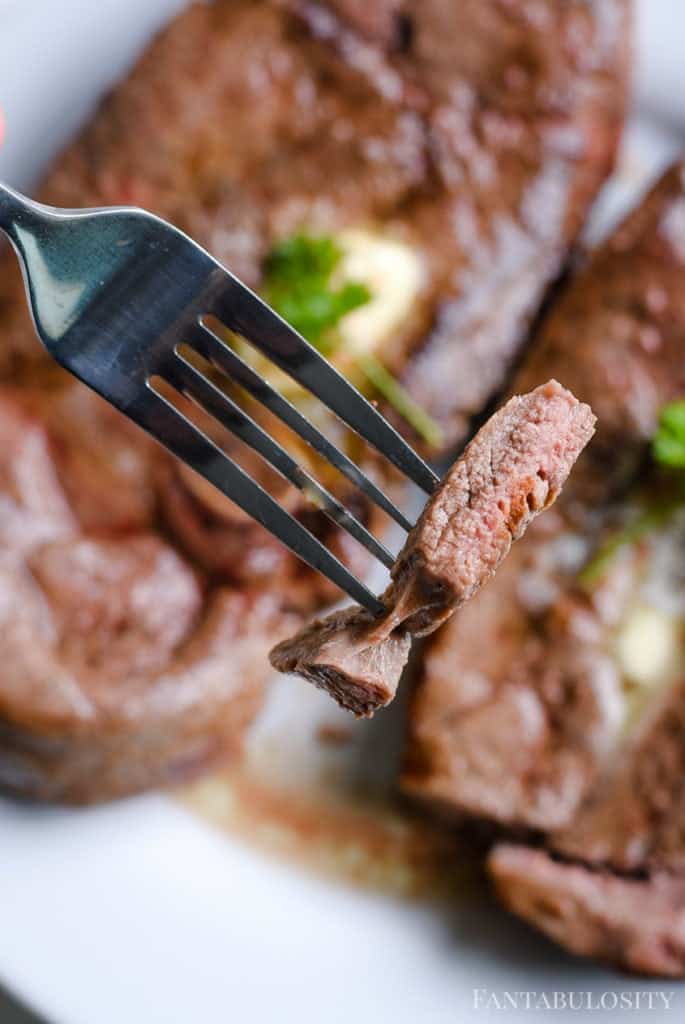 Venison Dinner Recipes
Whether you're the hunter or you've been gifted venison, you're sure to find a way to use that deer, here: